THE OPEN MINDED CATAMARAN
Generous volumes and panoramic views
The Lagoon 50 offers an attractive option to navigators in search of a large "seaworthy and modern" owner's boat. With her new visual identity, rigging and hull design, she provides increased performance, comprising a unique brand signature. The 50's elegance seduces thanks to the bevelled shape of her hulls, generous volumes and panoramic views, more than ever enhanced. With unparalleled accommodation possibilities, this new model is available in three, four or even… six cabins!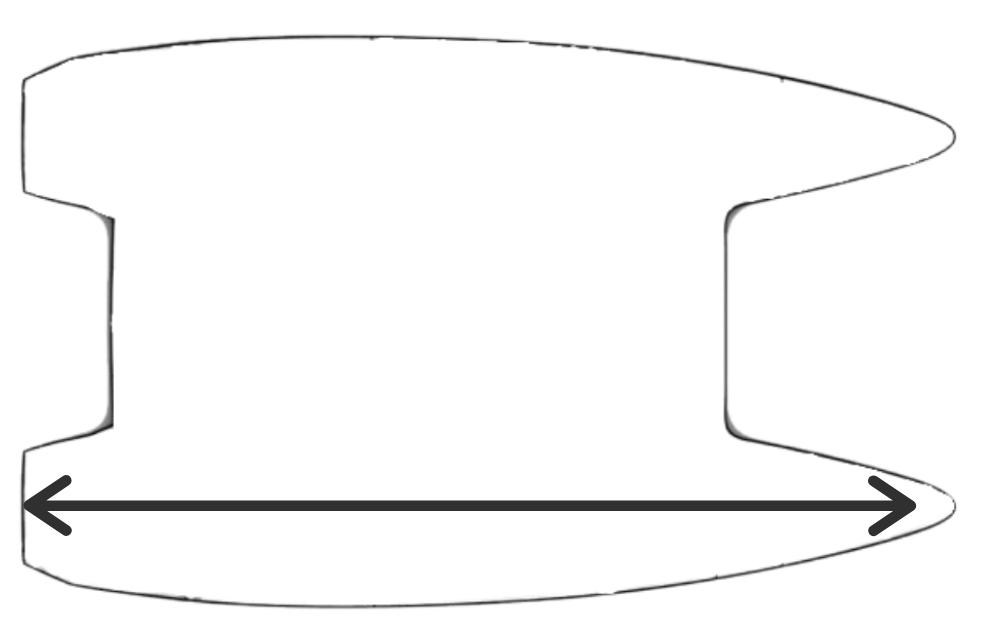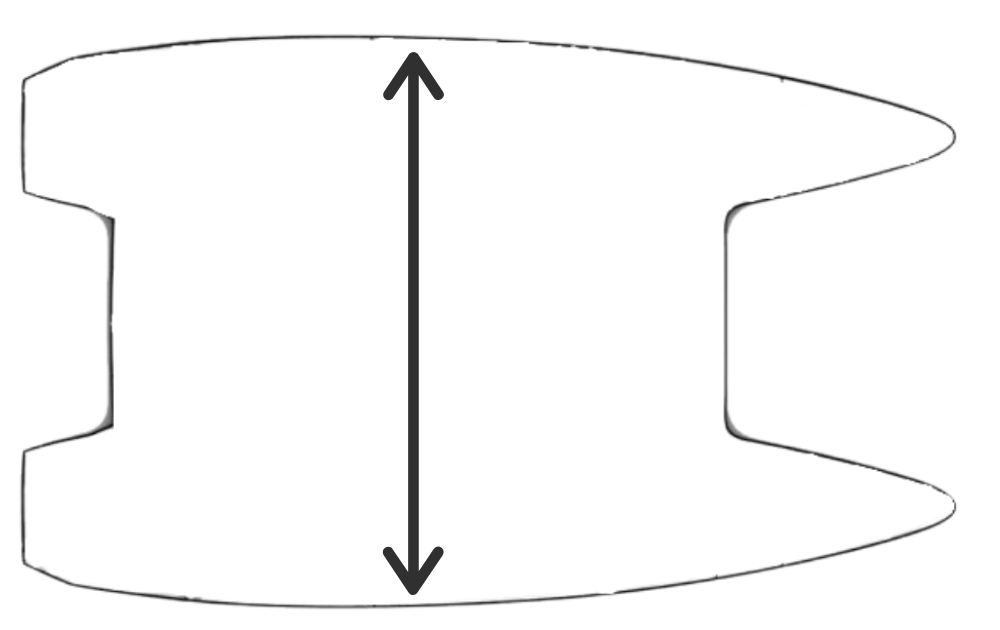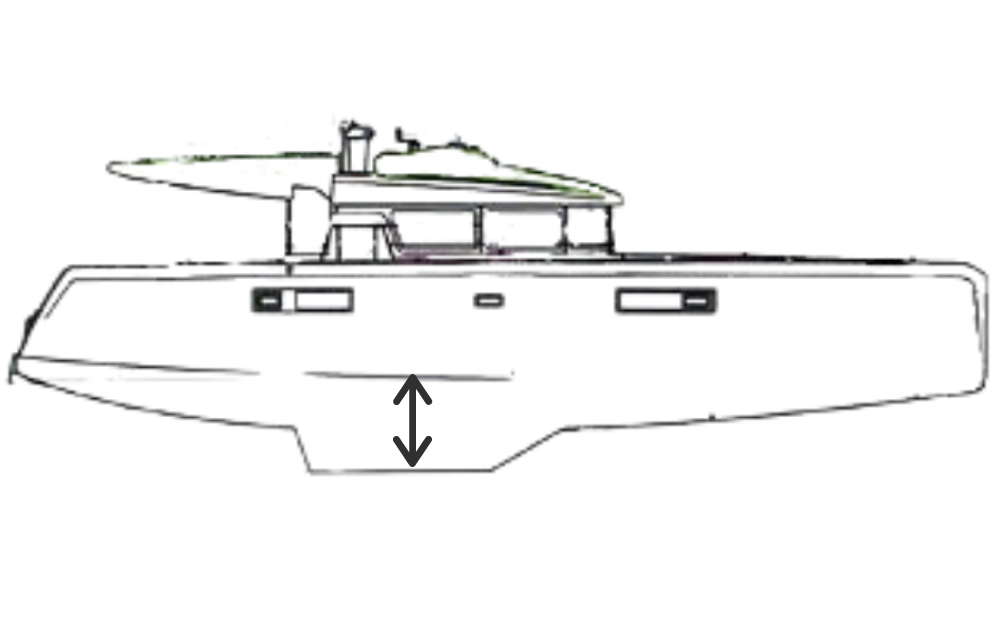 (std) 2 x 57 HP
(opt) 2 x 80HP

A : 12 ; B : 14 ; C : 20 ; D : 30
Tell us what you're interested in and a member of our expert team will contact you shortly.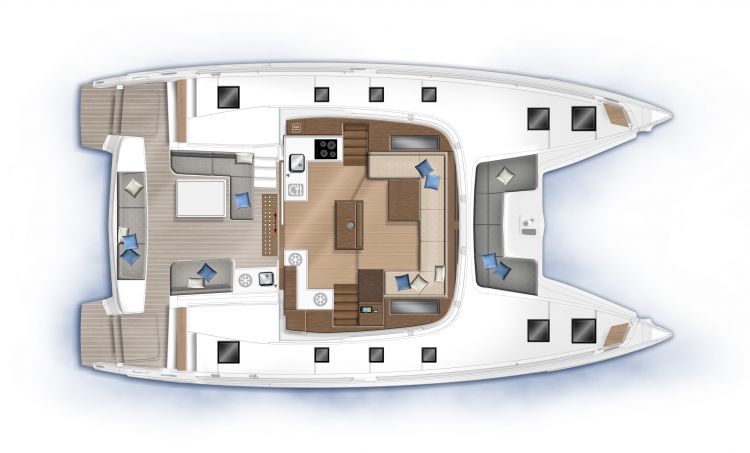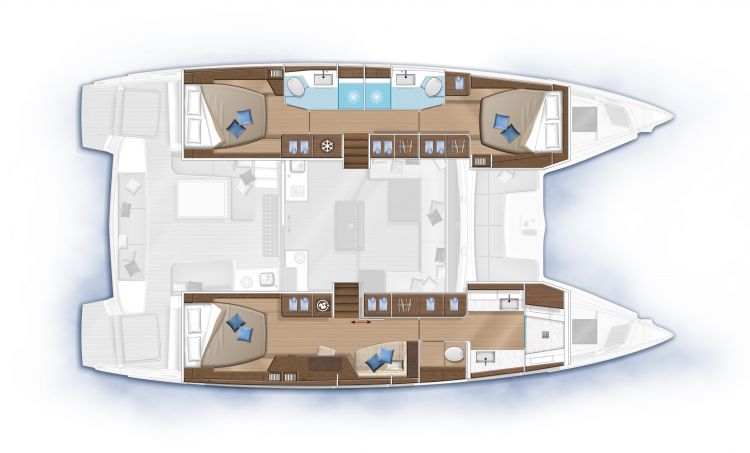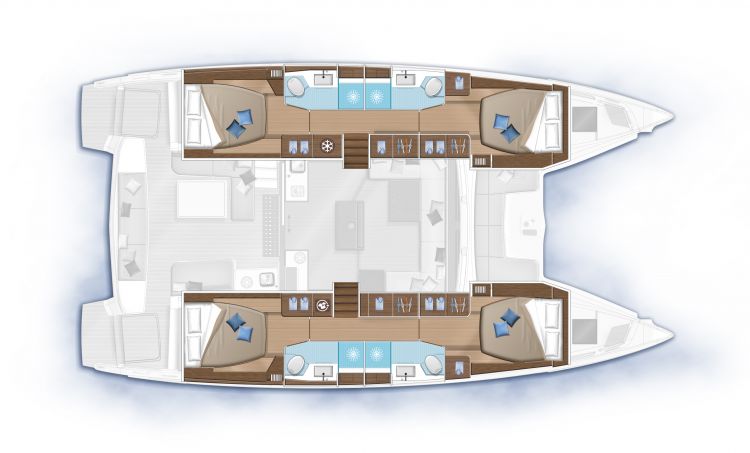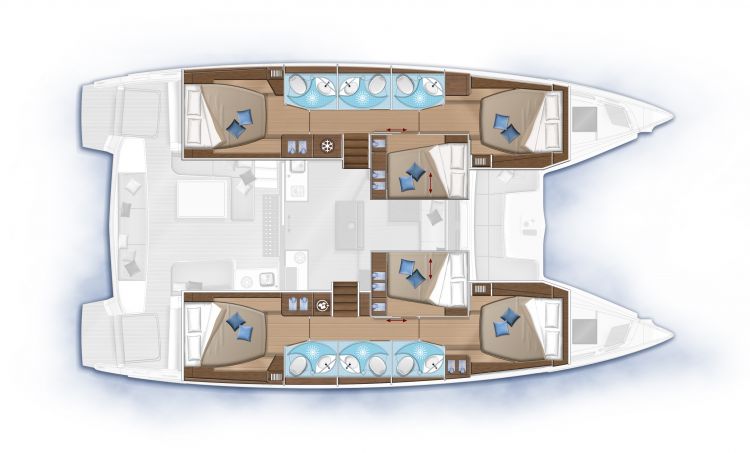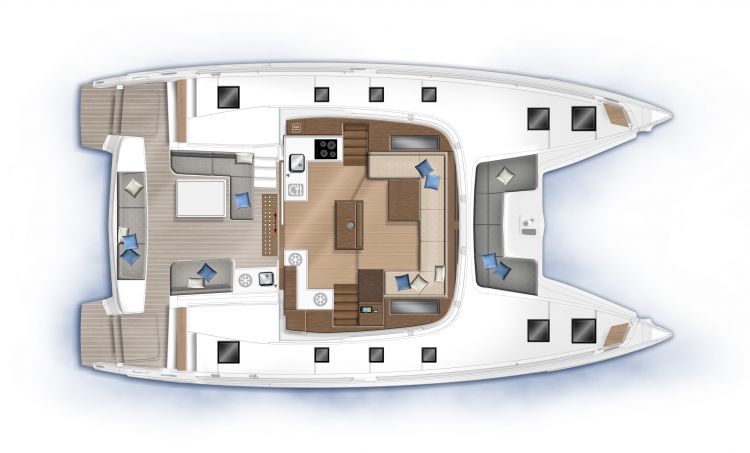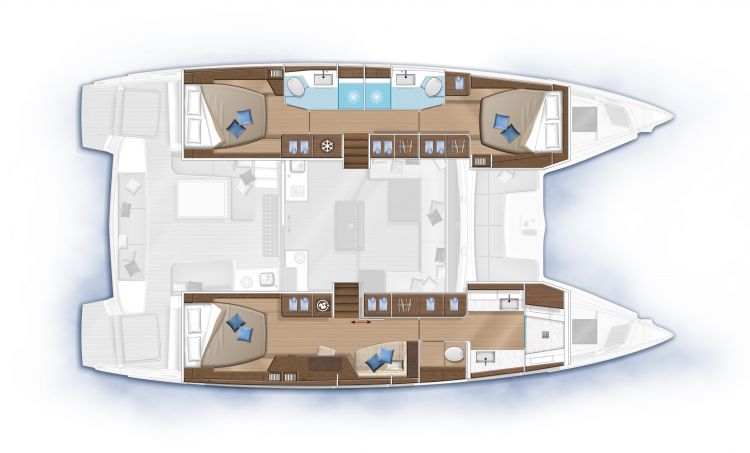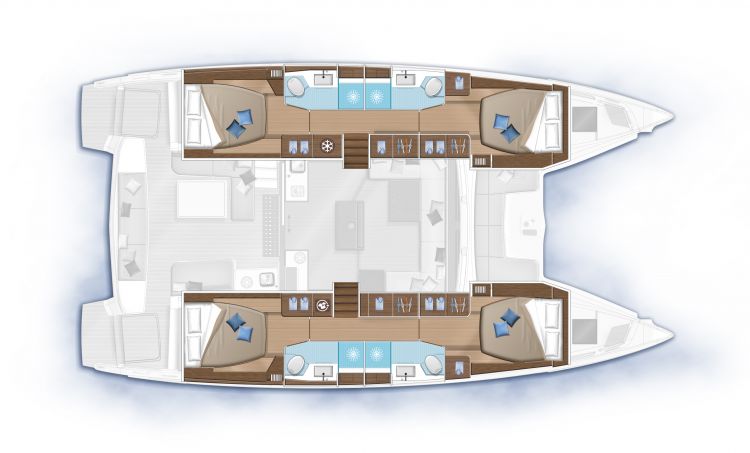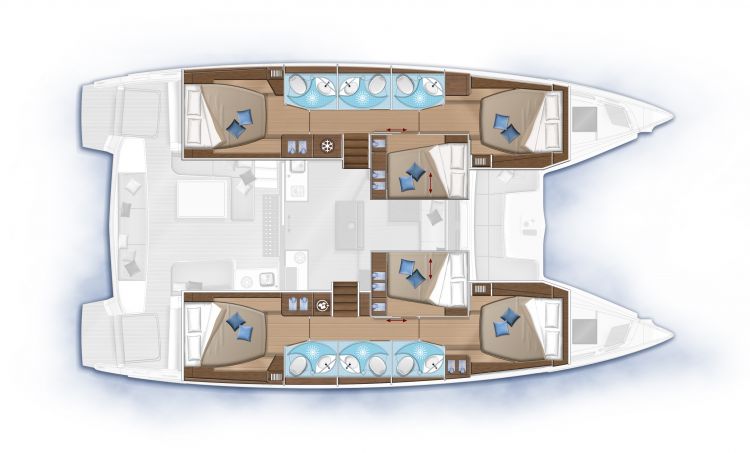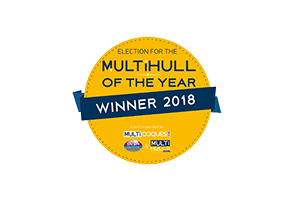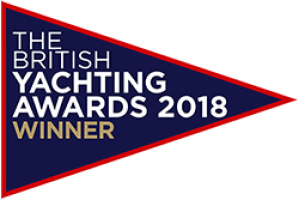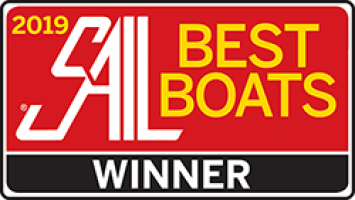 Tell us what you're interested in and a member of our expert team will contact you shortly.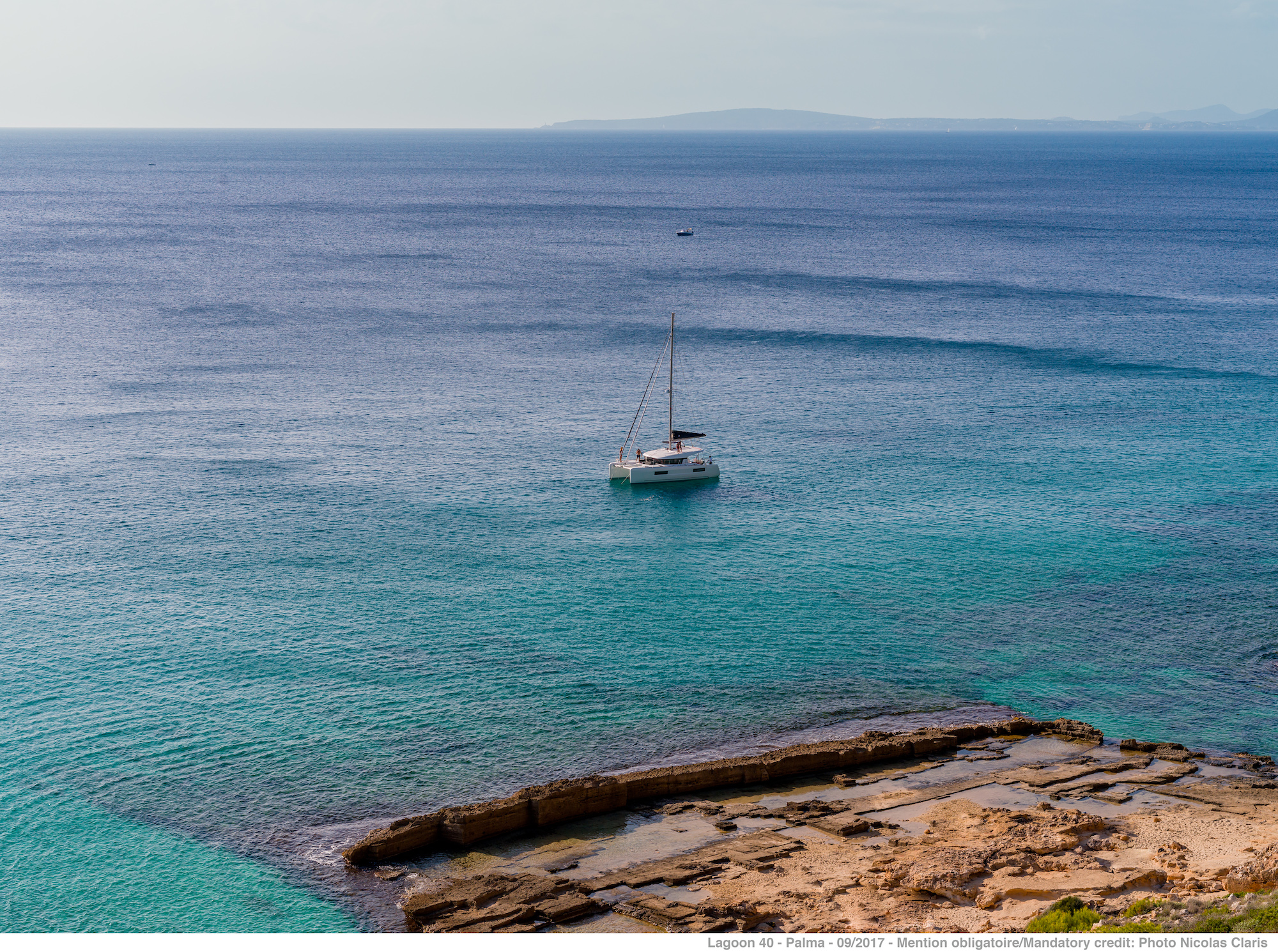 Catamaran Guru
This catamaran has quite simply one of the best designed interiors and aft cockpit layouts on the market. It has unparalleled accommodation possibilities, available in three to six cabins, with the third cabin inboard of each hull and surprisingly, even with that many cabins, it does not feel cramped.
Multihulls World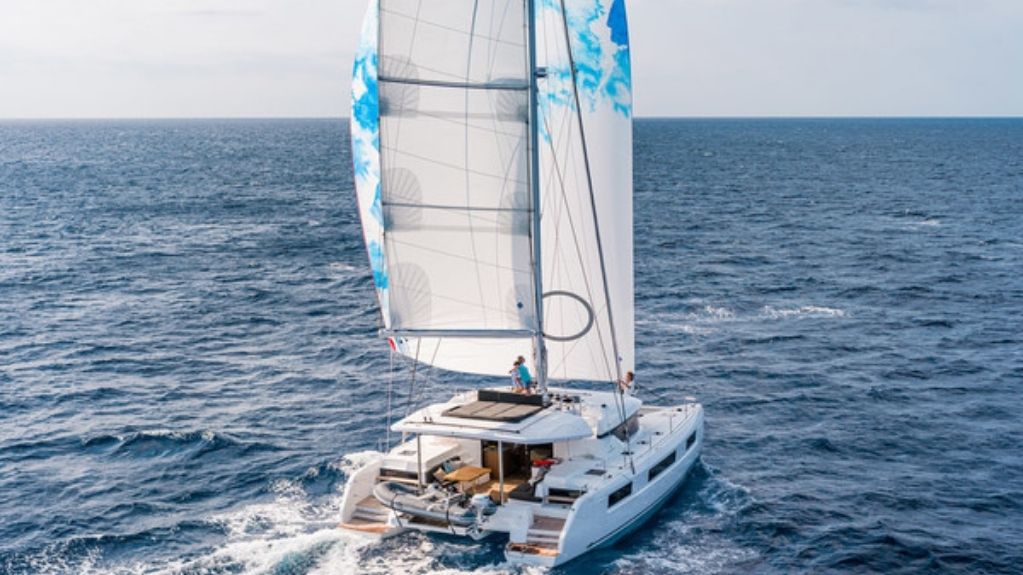 Lagoon 50 – Unveiled in 2017, the Lagoon 50, along with the 40, 42 and 46 represent the latest generation models designed by the world leader in cruising catamarans. When she was first launched, she fitted into the range between the best-selling Lagoon 450 and the 52. Her ambition was to remain accessible to a family crew and offer maximum comfort.
Sail Magazine – December, 2018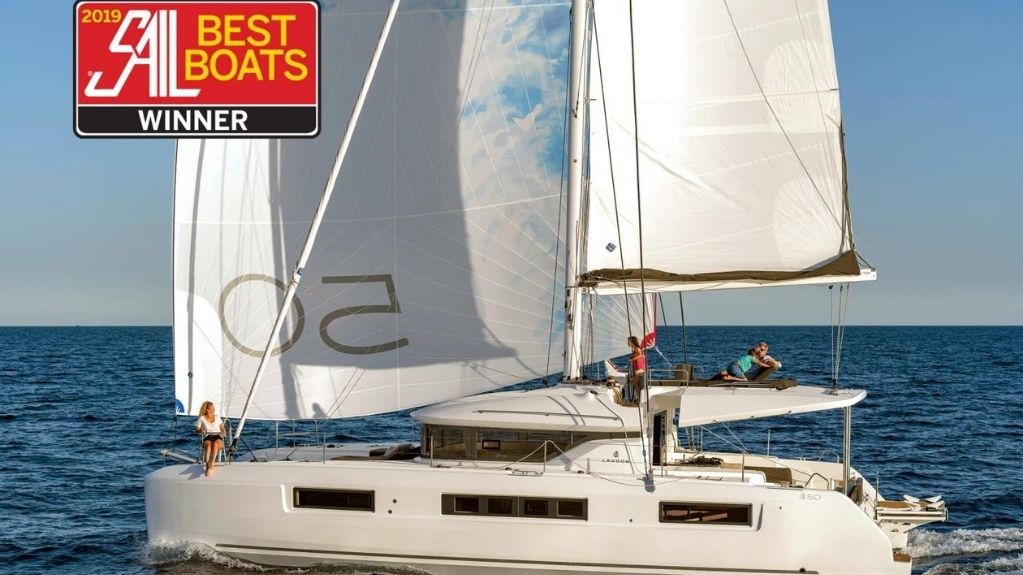 Anyone under the impression that change in today's production catamarans is about little more than cosmetics needs to check out the Lagoon 50—an all-new design that went on to become the winner in the 40 to 50ft cruising multihull category in SAIL's 2019 Best Boats awards.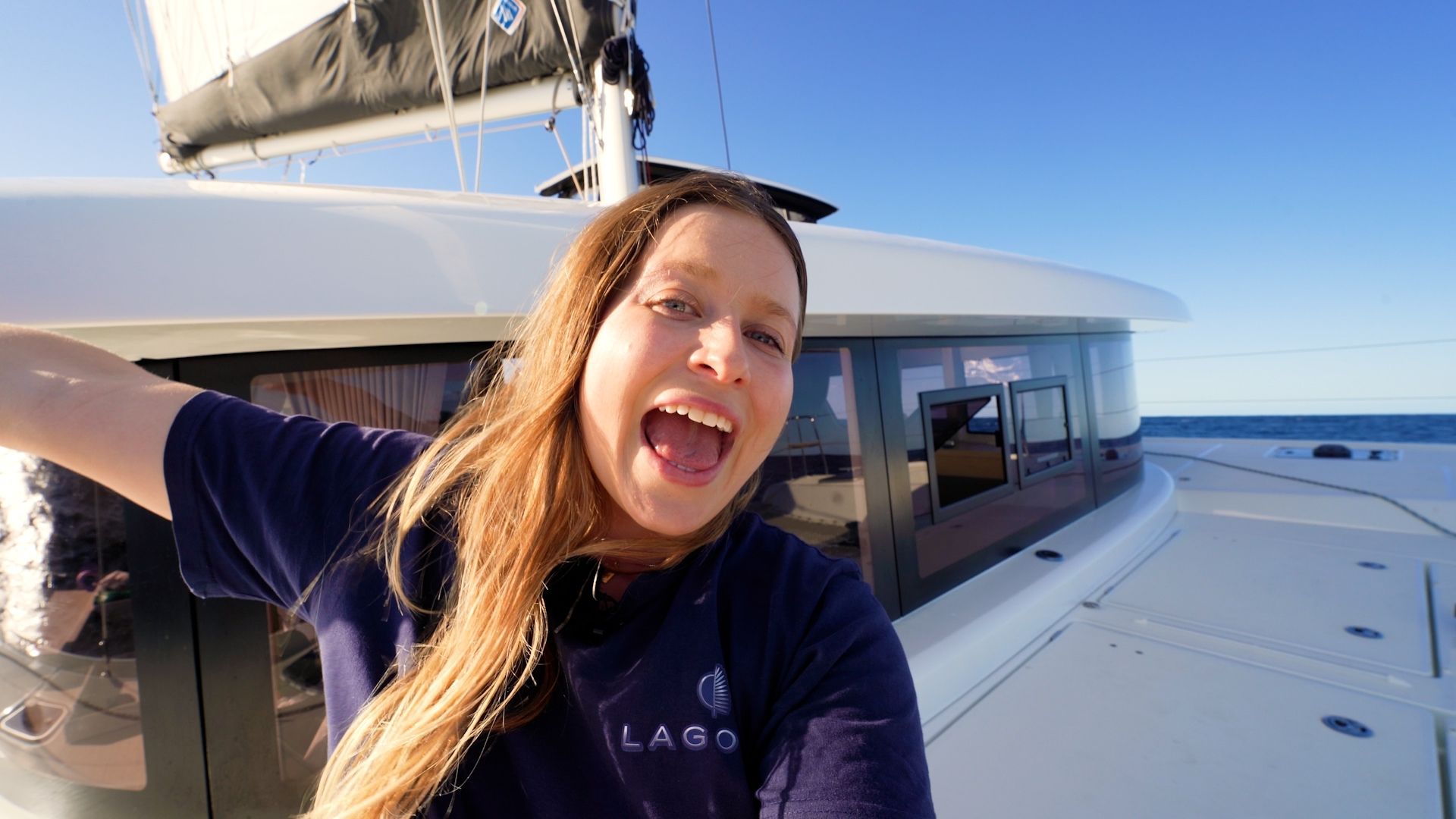 This was my (Marnie's) first ever offshore sailing adventure on a catamaran and first experience doing overnighters. I decided to film as much as I could to give you an inside look into what these kinds of non-stop journeys really look like so you can decide whether it is something you would be interested in doing.
read more