Top Cruising Destinations Directory
Explore the world by water
The ultimate guide to the best cruising grounds all around the world.
Everyone has different ideas as to the journey they may embark on their own boat.
It is advised to sail with the tradewinds, but that does not mean that you cannot sail in the opposite direction. This is why we find many Lagoon Catamaran owners choosing European Delivery because, from the factories in France, you can sail to all of the world's best cruising locations; Northern Europe, the Mediterranean, the Caribbean, the Pacific and the homeland, Australia.
When taking delivery of your PRESTIGE Yachts from France or Italy, the Mediterranean is at your fingertips, you are able to explore all that this stunning coastline has to offer, and when you're ready to head home, TMG Yachts will help ship your vessel to Australia.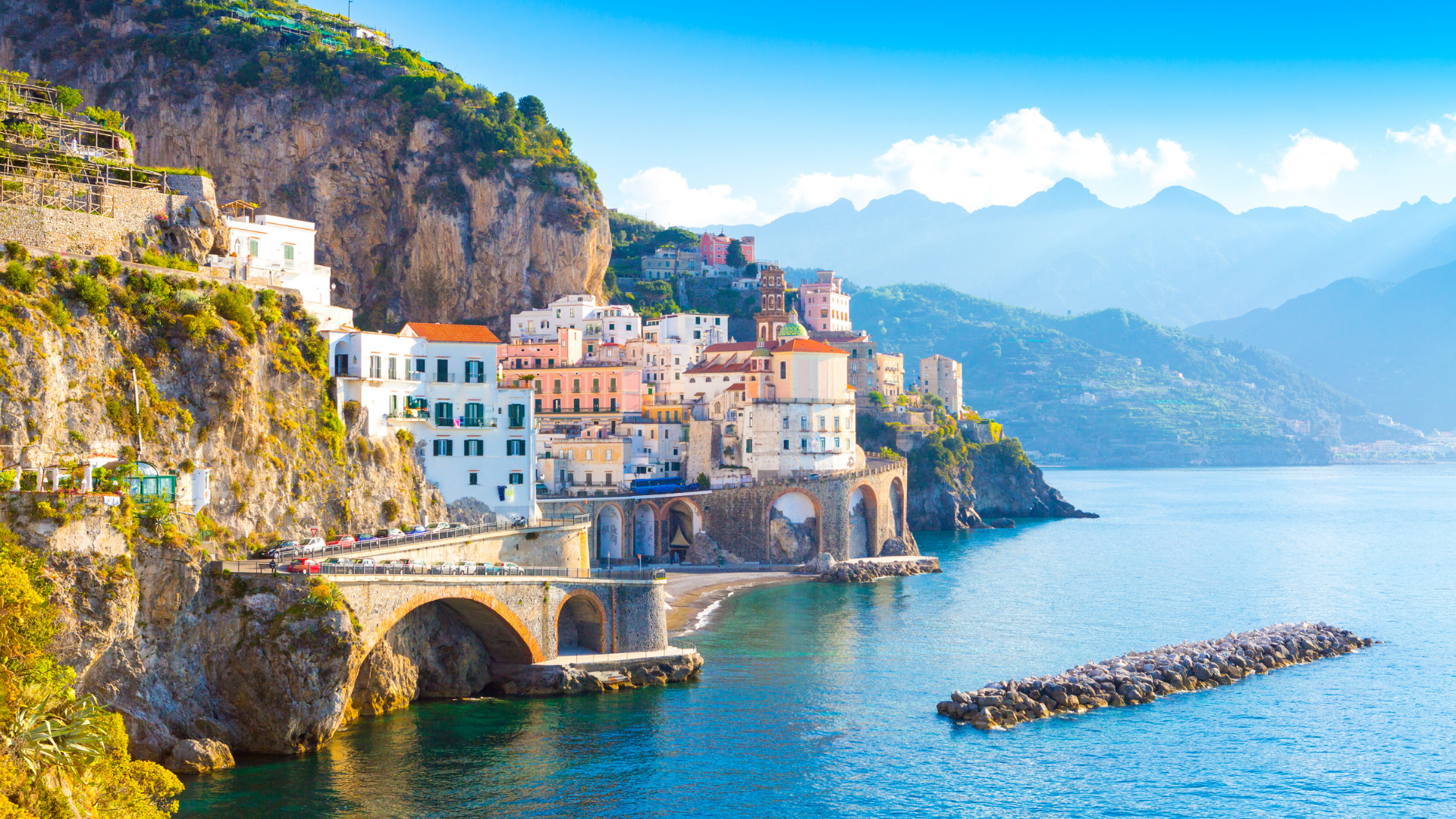 MEDITERRANEAN
When picking you your Lagoon or PRESTIGE in Europe the Med is often the first location owners travel. The Mediterranean has many countries and coastlines to explore with calm and pleasant sailing conditions.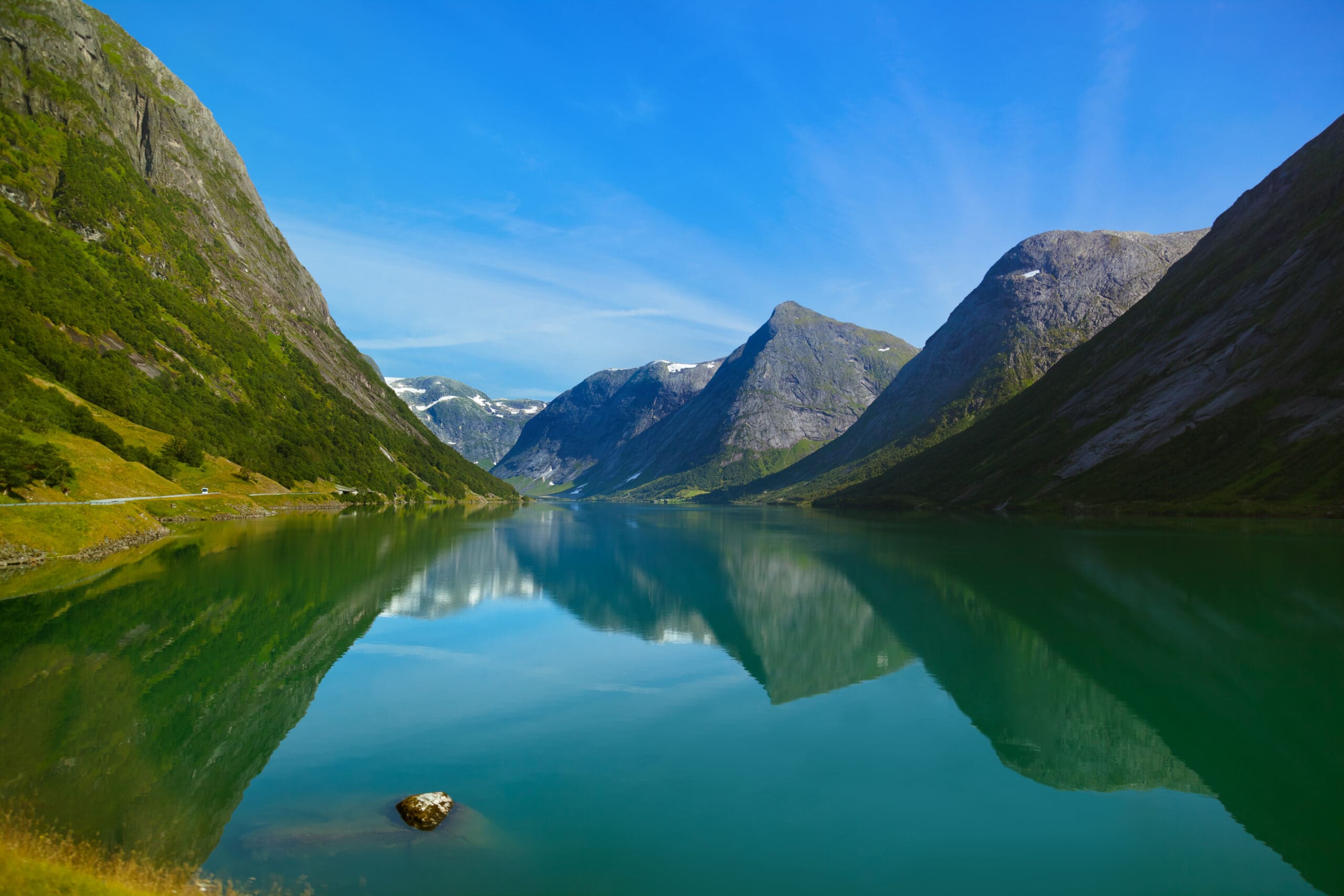 NORTHERN EUROPE
Cruising Northern Europe is the coastline, less travelled but is a stunning opportunity to explore dramatic fjords, protected from seaward by layers of skerries and picturesque islands.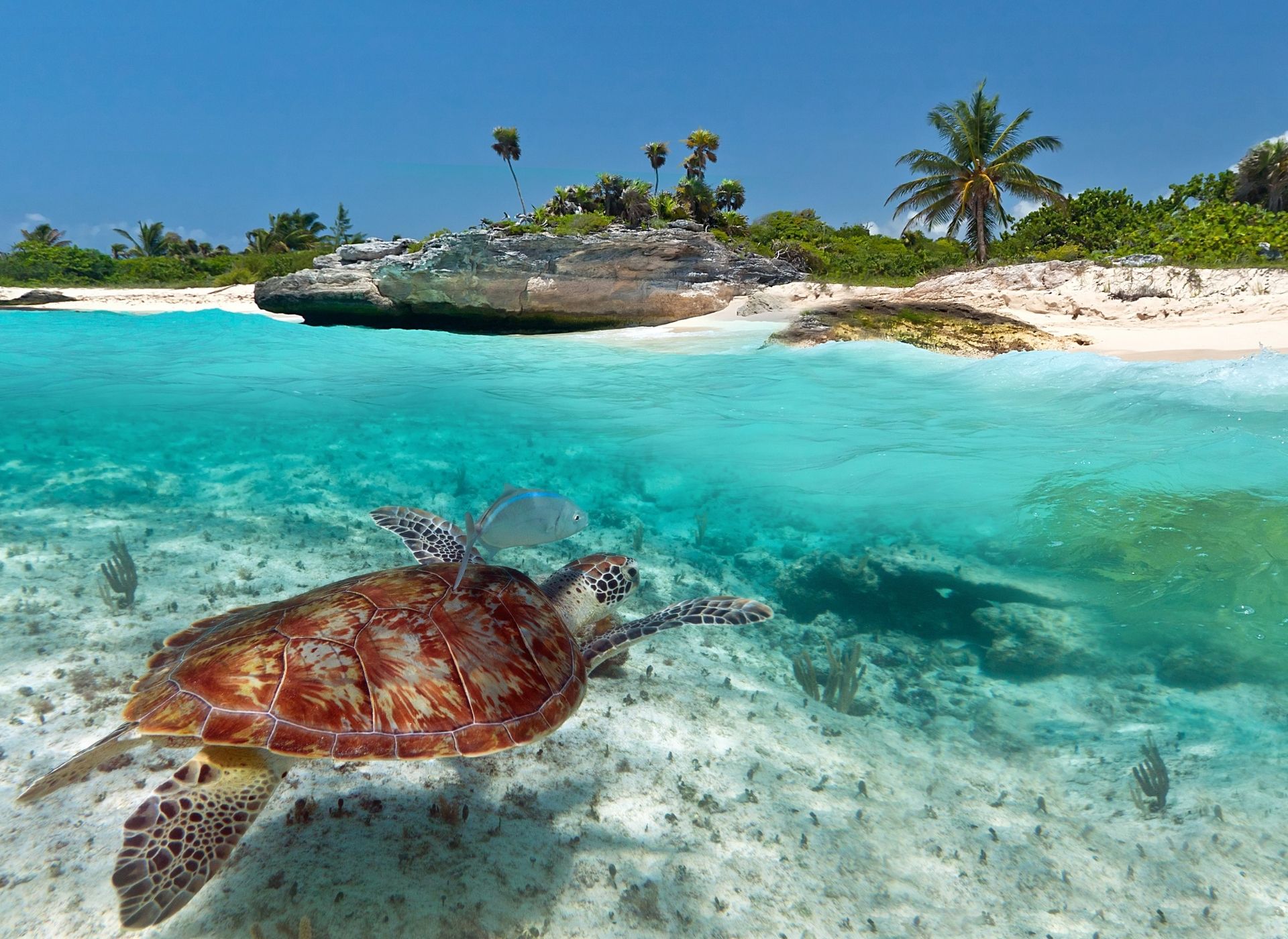 THE CARIBBEAN
The Caribbean is scattered with quiet islands and sealife galore. The shallow turquoise waters are a catamarans natural habitat, it is time to take a dip.
THE PACIFIC
Riddled with many secluded islands that can be accessed by no other means. Exploring by boat gives you the opportunity to really immerse yourself in the culture of some of these untouched areas.
AUSTRALIA
We may be biased, but Australia truly is the most beautiful country in the world and with so many incredible cruising grounds on our doorstep travelling in a home on water is the best way to get around.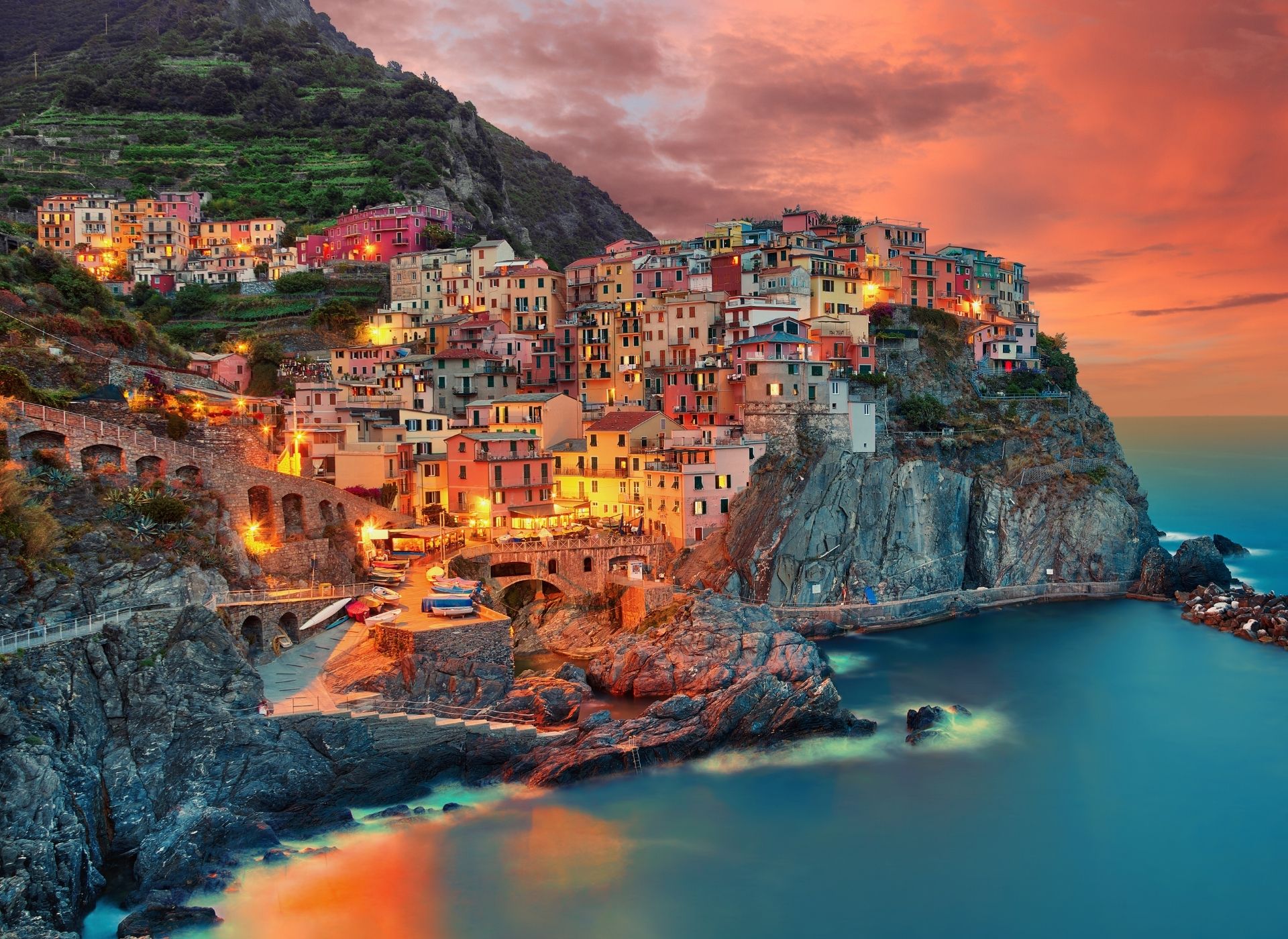 ITALY
From Cinque Terre to the Amalfi Coast enjoy dramatic coastlines, sparkling blue waters and tumbling hillside villages. Two underrated Islands to explore are Ponza, a Greek inspired white home island and Ischia, Capris cheaper more silent sister. Explore famous beaches, secluded anchorages and quaint fishing villages of Sicily and the Aeolian Islands and the charming harbours and medieval villages of Sardinia.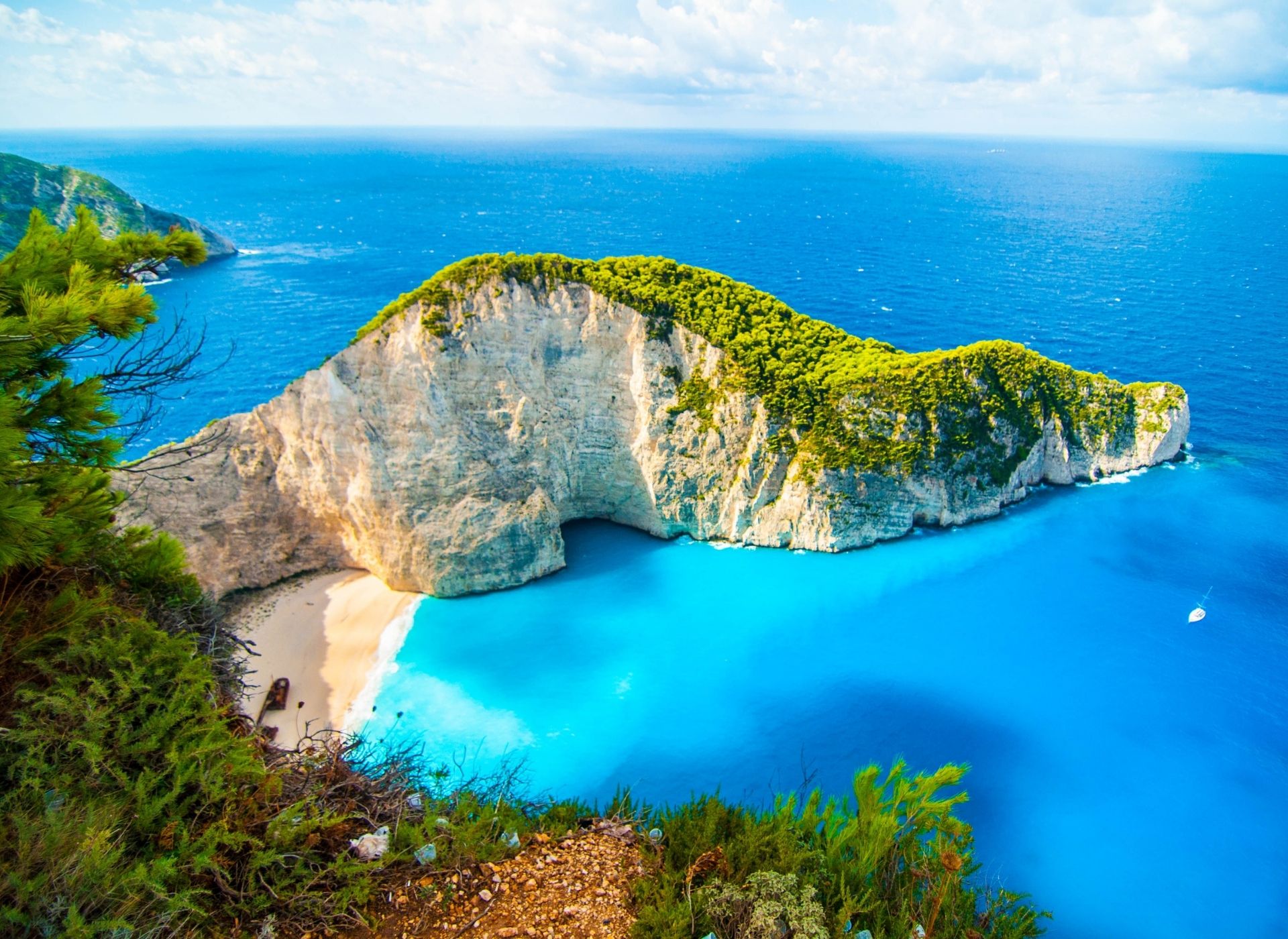 GREECE
Although known for its windy conditions, Greece is a must see. With enough delicious food and history, you could spend months travelling the Islands. Explore 
The Ionian Islands many smaller islets or Cretes hidden coves and beaches, relax onboard and be mesmerised by the beautiful and intense shades of the sea. Milos is also definitely worth a visit while peregrinating along the Cyclades filled with spectacular landscapes and dramatic coves.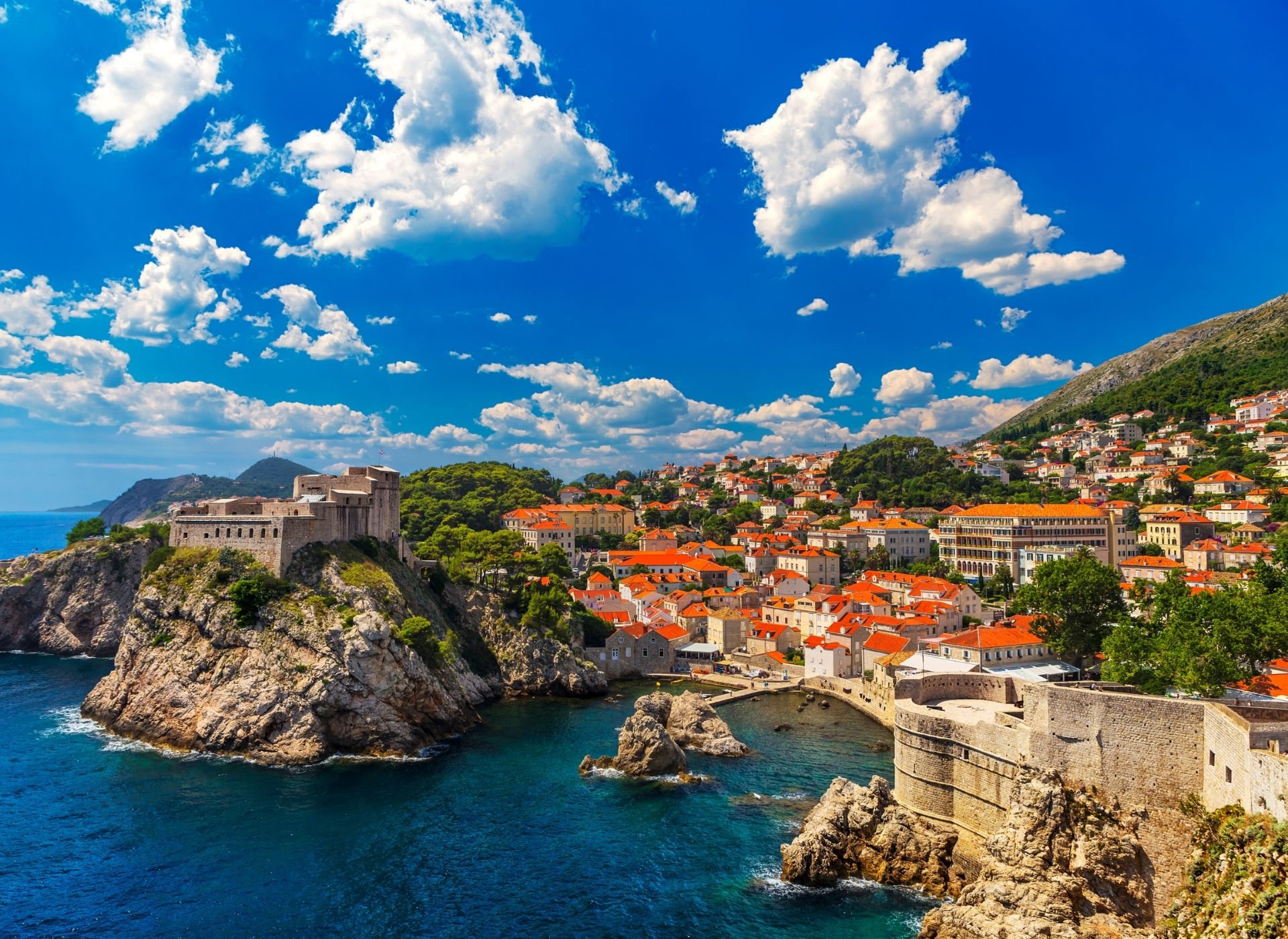 CROATIA
With a breathtaking coastline, crystal-clear waters, and over a thousand islands, sailing in Croatia is a dream. Find tranquil anchorages, even during the height of the season when the weather conditions are idyllic.
The country's second-largest city, Split, with some of the most popular and well-known islands, Hvar, Brac, and Korcula, only a short day sailing trip away. Other more quiet places to visit include; Šešula Bay, Vis Town, Lučice Bay, St Clement Island and Lavsa island.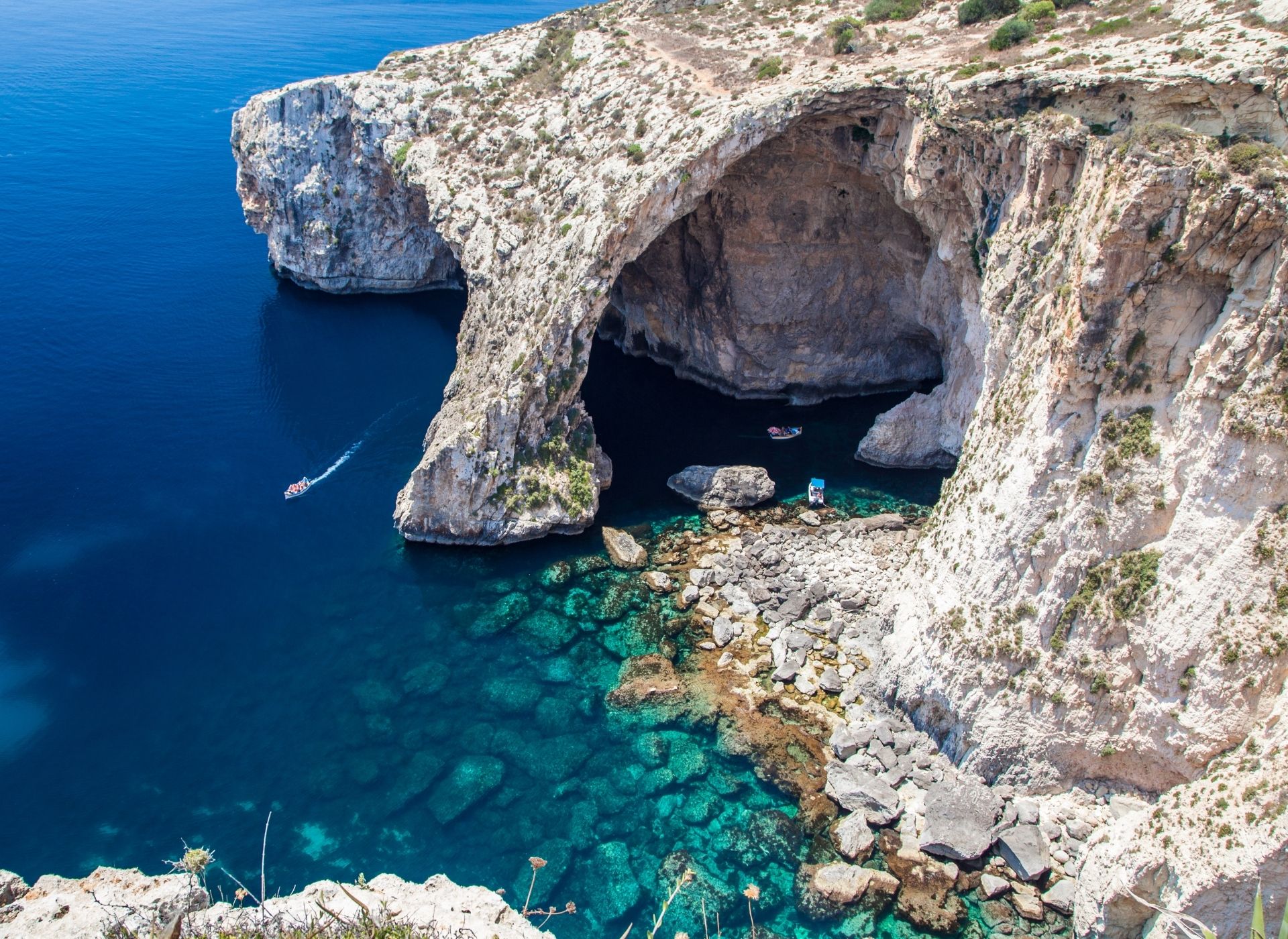 MALTA
Malta is the Meds hidden gem with a vast history. Malta's attractive harbours and prehistoric ruins sit alongside the picturesque coves and beaches that are pitted into the coastline. Gozo and Comino are the only other inhabited islands of a total of 21 to discover on the Maltese archipelago, offering up some of the most secluded anchorages and best watersports and dive sites. Here you will find rocky inlets, red sand beaches and crystal-clear waters.
NORTHERN EUROPEAN HIGHLIGHTS
DENMARK
Denmark is also the home of over 444 islands. Sailing in Denmark gives plenty of opportunities for great adventure sailing and exploration ashore. 
Denmark's vibrant capital of Copenhagen is where most of you might begin, but it is the white sandy beaches, quintessential fishing villages and fairytale castles, that you will fall in love with on your journey discovering this fascinating country.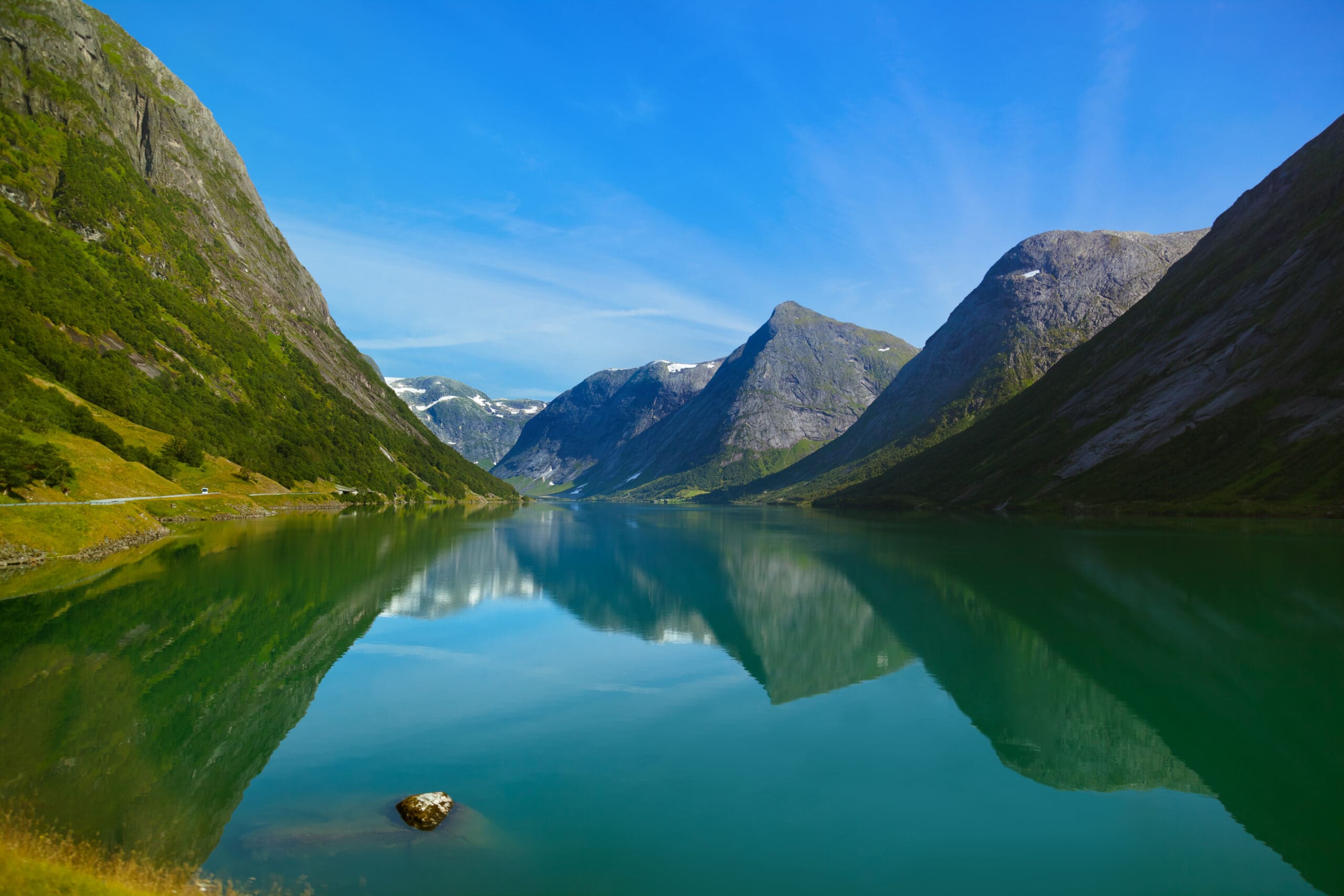 NORWAY
 Norway's stunning west coast stretches over 1,000 nautical miles in a cruising extravaganza of navigable sounds and dramatic fjords, protected from seaward by layers of skerries and picturesque islands.
There are anchorages galore and the scenery is spectacular, especially where mountains fold close to the sea. The midsummer days are almost literally endless and time slows right down when the sun only dips for a few short hours.
SWEDEN
Just a few minutes away from the city of Stockholm, the archipelago begins. With nearly 30,000 islands, islets and rocks - from Öregrund in the north to Landsort in the south - each with its own character. Rugged nature blends with wooded islands, rocky cliffs and sandy beaches. Enjoy tranquil coves or the open sea where waves can go high. Explore uninhabited islets as well as islands with new communities and ancient villages, where large houses and small cottages stand side by side.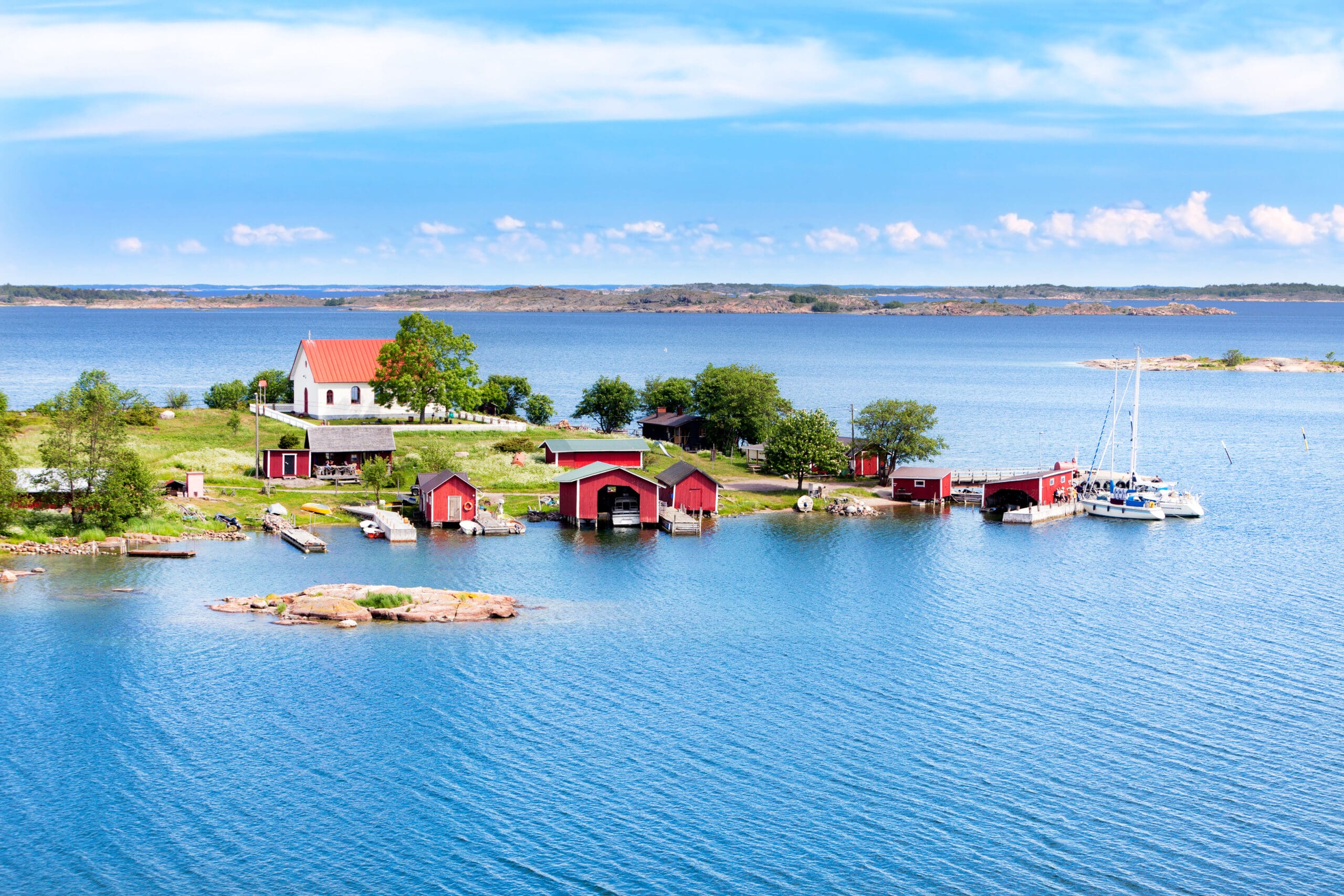 FINLAND
Did you know that Finland also has a coastline strewn with tens of thousands of islands? Finland's Baltic coast is a perfect travel destination for anyone looking for a sailing experience with a difference.
Further out to sea, you can spot the traditional red and yellow wooden houses of fisherman and farmer villages, nestling in the shelter between the smooth cliffs and patches of forest. Step ashore and feel the history of the archipelago.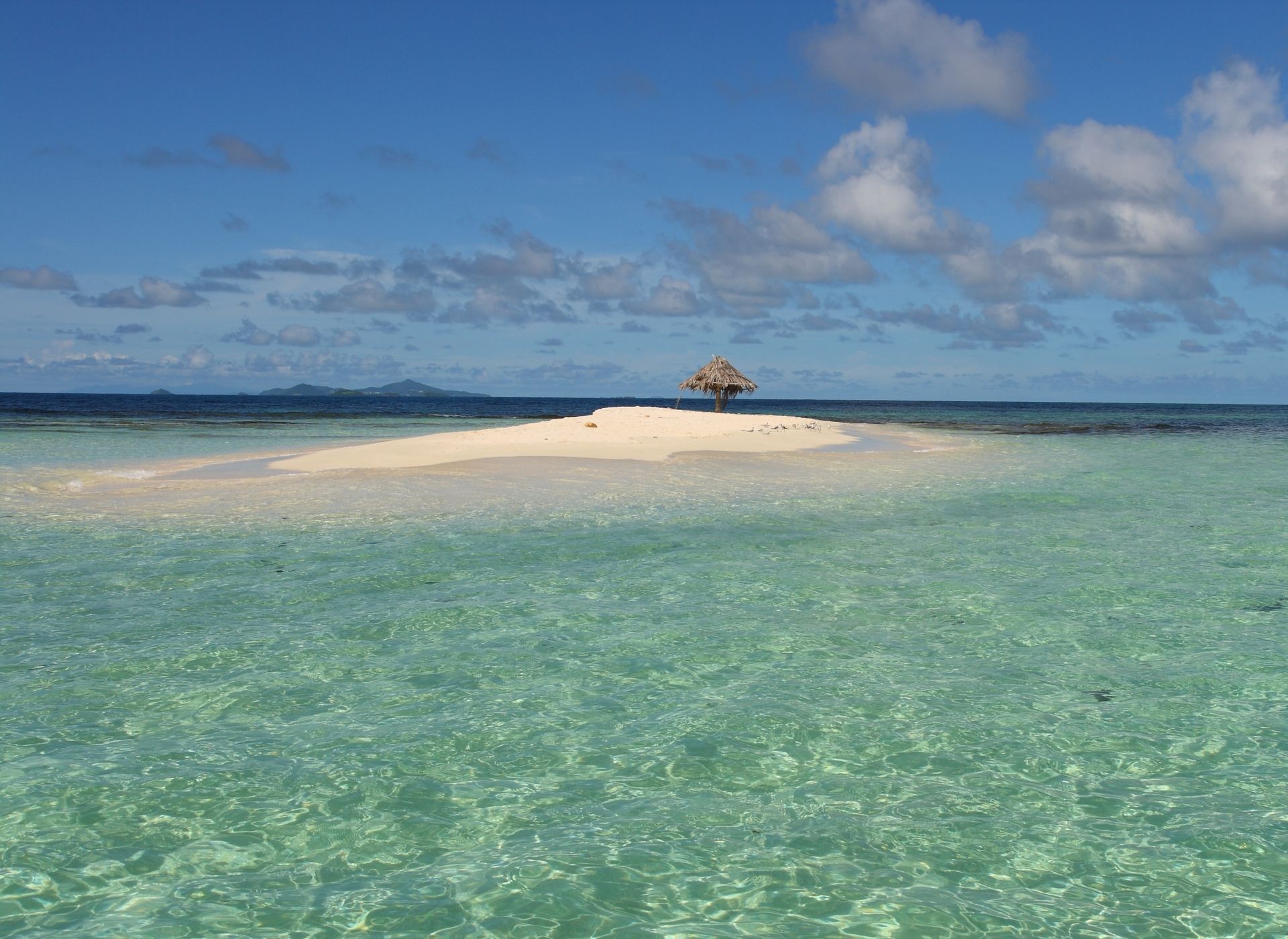 The Grenadines
If you're looking for more of a balance between sailing and inland activities, St Vincent and the Grenadines seems to have a perfect mix. Your days can be spent beach-hopping through the 36 separate islands, exploring coral reefs and even hiking to the crater of an ancient volcano.
You can do as much or as little as you like and wherever you choose to spend the day, you can almost be guaranteed stunning views. Sunny strips of white-sand beaches, lush foliage at the centuries-old Botanic Gardens or the lofty views from Fort Charlotte are all on the agenda for the willing sailor.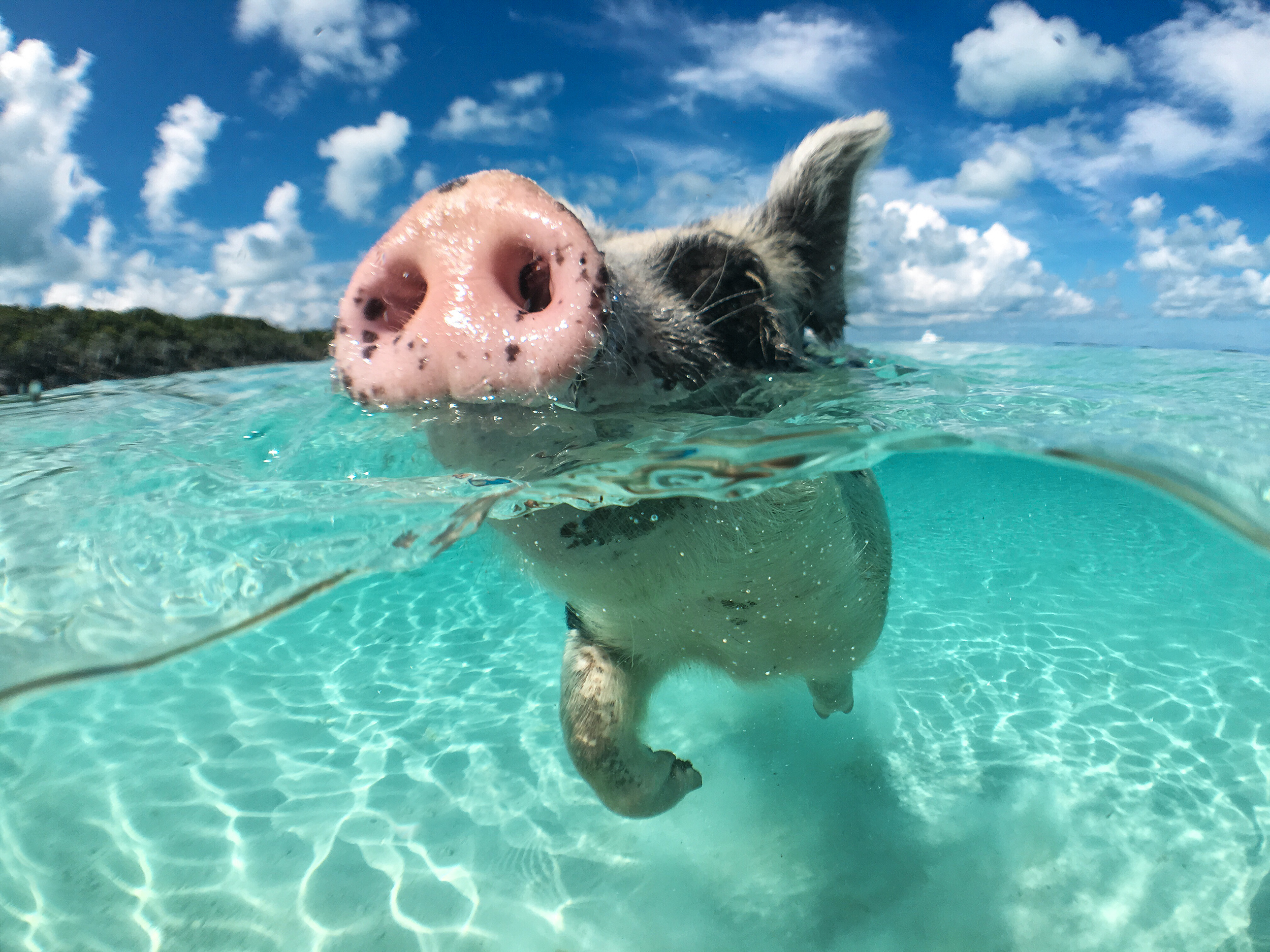 THE BAHAMAS
Sailors tend to go crazy for the sheltered harbours, deserted islands areas around the Bahamas. Gentle light winds, hopping from island to island and the option of diving in some of the finest spots in the world.
Spread across 700 islands, the Bahamas is a place where many either make their living from a boat or sail to work in a boat, where three-foot iguanas greet you on the pristine beaches while colourful fish and friendly sea turtles are waiting just below the surface. Essentially, it's a place where you'll get the most out of visiting on a sailing holiday versus a traditional one on-land.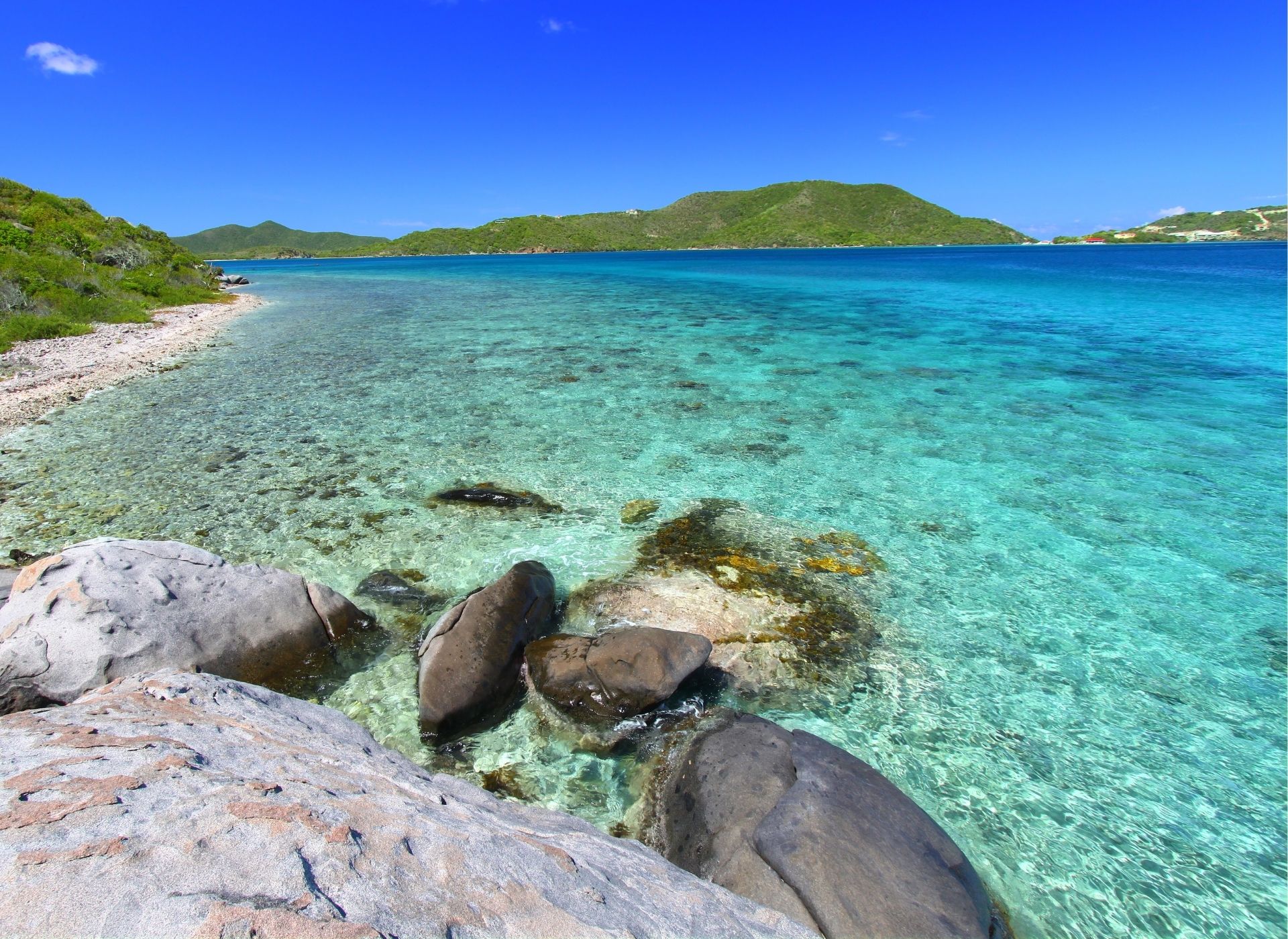 The British Virgin Islands
With well-developed marina facilities, white sandy beaches and delectable cuisine. Mild winds and line-of-sight navigation between the islands are in store for you here making this a great bareboat charter option for all abilities.
Activities include snorkeling, diving, windsurfing, beach bar hopping and hiking but the one thing not to miss is the Baths on Virgin Gorda. Massive granite boulders sitting right on the beach that create a maze-like series of caves and pools just made for exploring.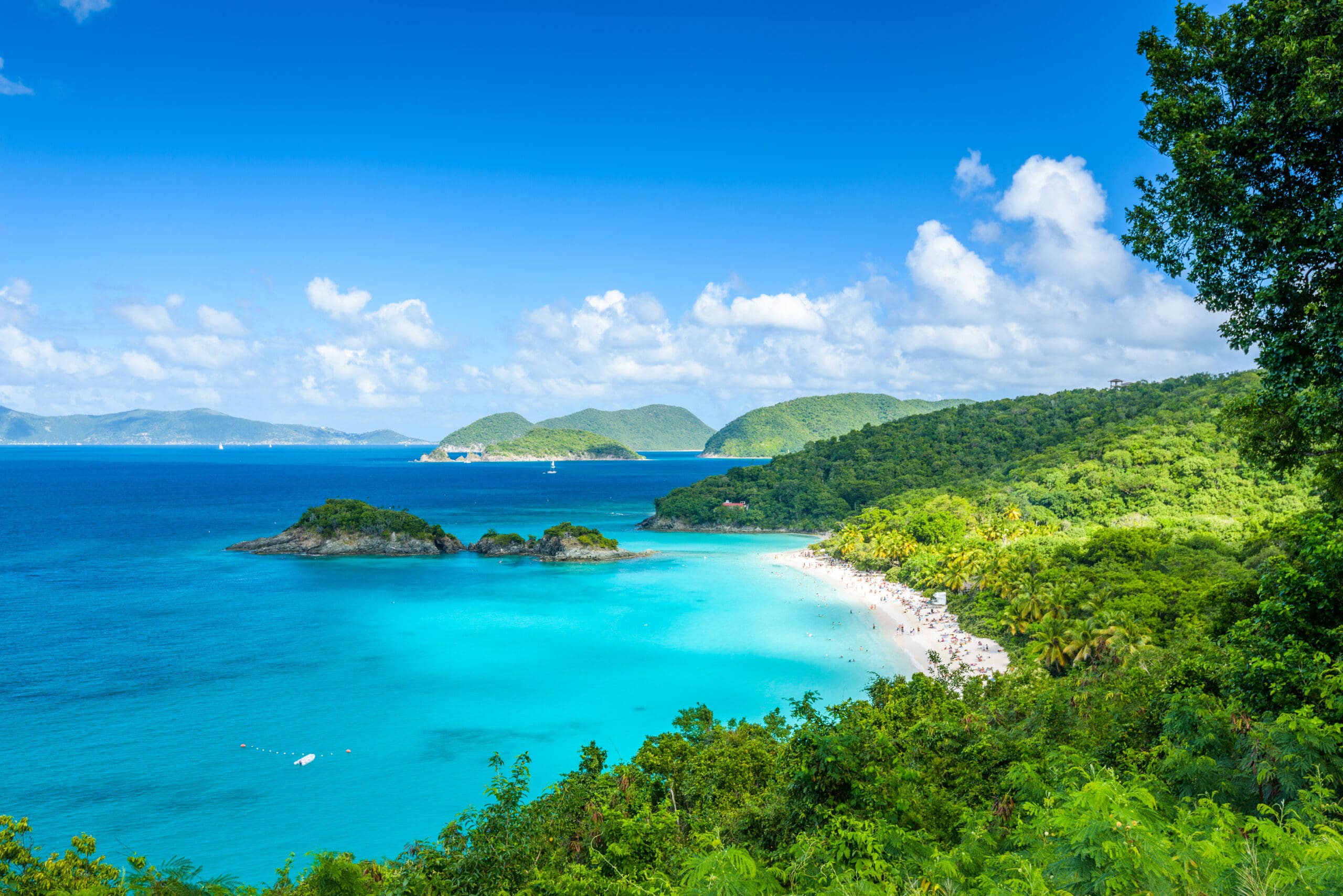 The U.S. Virgin Islands
The US Virgin Islands is made up of three main islands (St John, St Croix and St Thomas) and is a great destination for both beginner and seasoned sailors. Consistent year-round conditions, trade winds and line-of-sight sailing sprinkled with excellent diving sites and deep-sea fishing opportunities all make up the recipe for a sailor's paradise if we ever saw one.
This quintessential Caribbean sailing experience is also very accessible, especially for US visitors and has a lively sailing culture.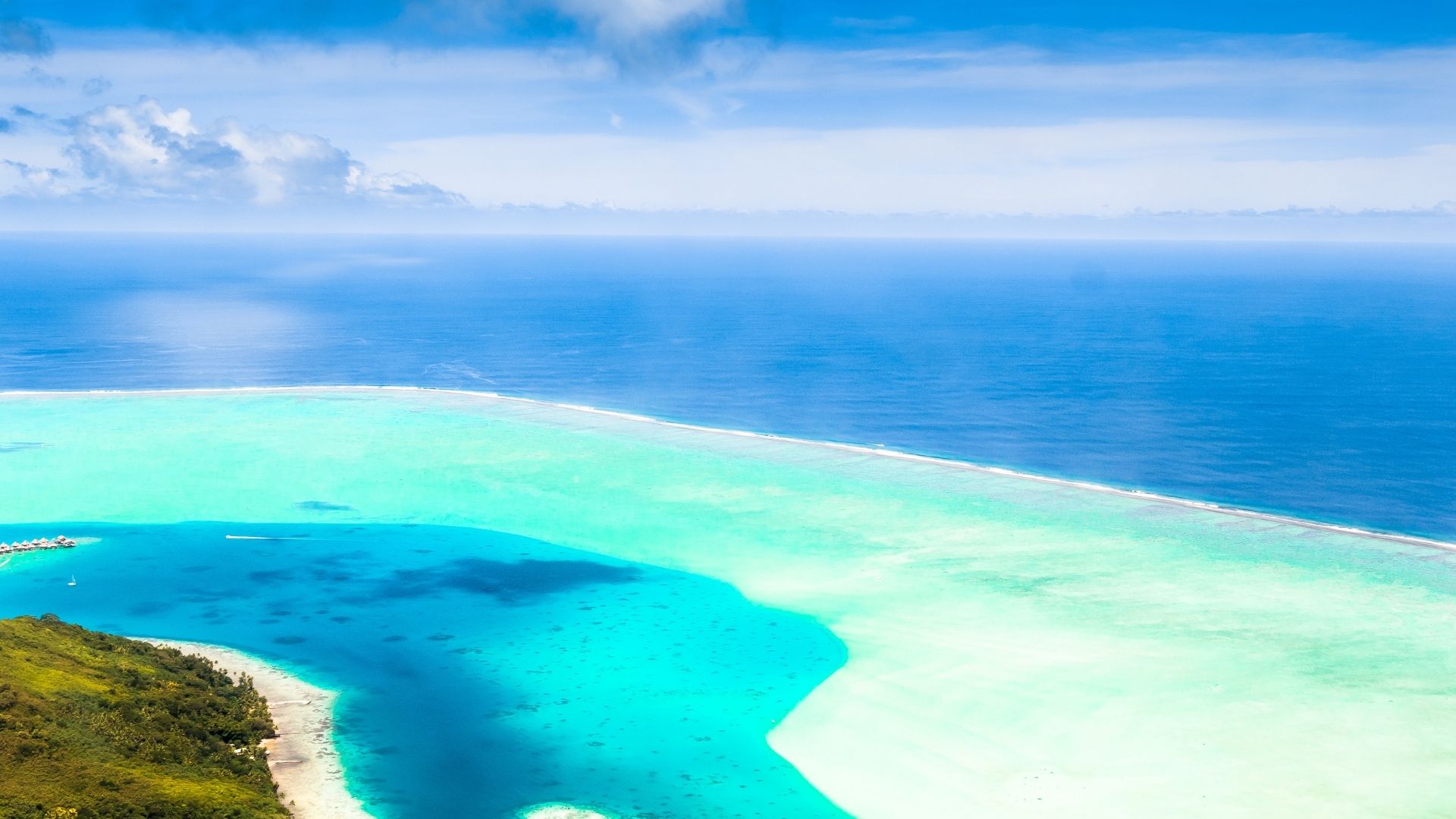 FRENCH POLYNESIA
French Polynesia has mix of everything. You get the city life in Tahiti, you get the remote and stunning atolls just 200 nm east, you get mountainous islands in both Marquesas and Society Islands. Warm and welcoming people, predictable weather and great diving and you allowed to have the boat here for 2 years.

VANUATU
Efate, Port Olry has a yacht club where you can refuel and restock the boat before going to more remote places. Tanna Island has an active volcano. Epi Island has Dugong watching. Santo, Luganville has great diving on President Coolidge wreck and further, there are some great anchorages with white sand beaches. Sola, has nothing but locals who live super simple lives which is a cool experience.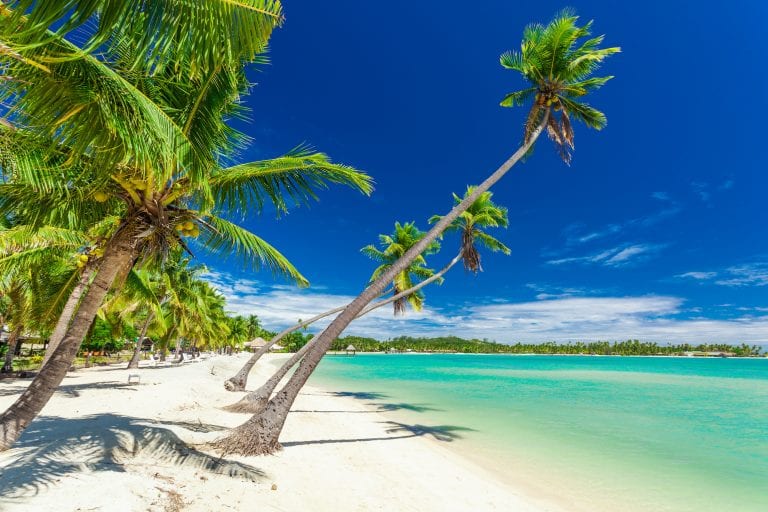 FIJI
Fiji is an easy place to cruise and very "modern" in infrastructure. You can get all your spares and other packages shipped into the country with no tax or fees. A lot of small great places to anchor with only a few hours of sailing time between.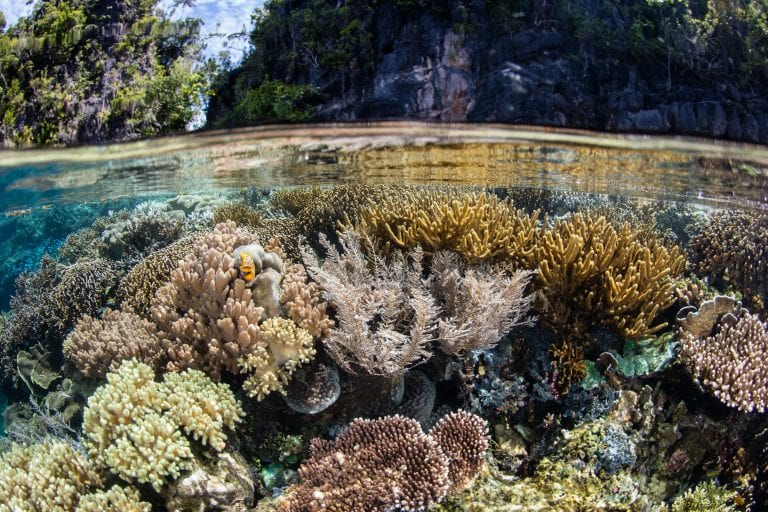 INDONESIA
Raja Ampat is a stunning place, especially up north in Wayaq. It's so spectacular and the marine life and coral is the best. Nothing can compare, however, visibility isn't great. It's hot and humid, and there is not much wind. It makes it super easy going from place to place, but the heat is a factor.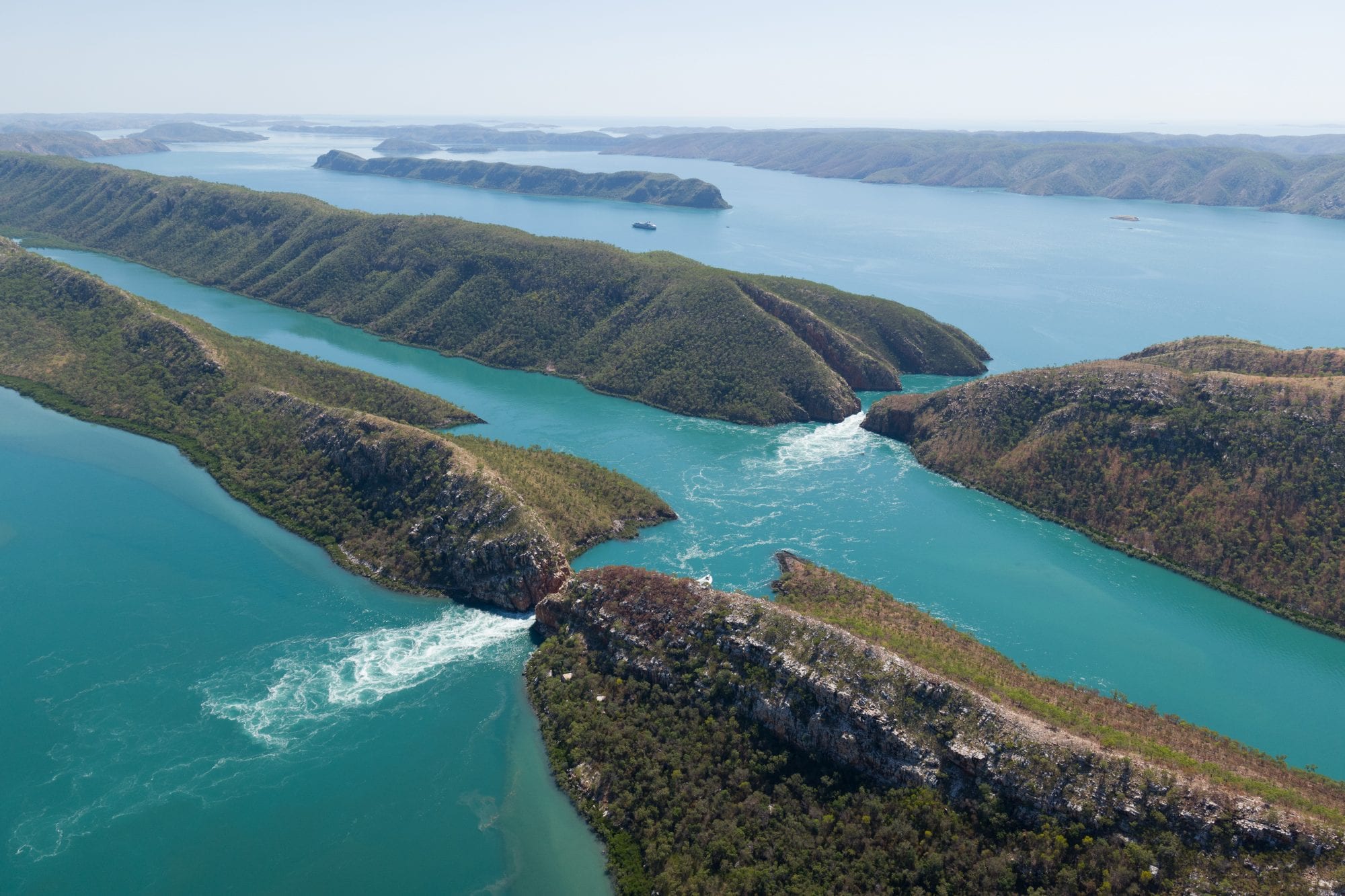 THE KIMBERLEY
Western Australia
Rarely does an opportunity arrive to truly immerse yourself in the far north of Western Australia. Travelling by boat gives you the unique opportunity to cruise remote waterways where red rock meets the ocean and waterfalls tumble down valleys. A spectacular location that you would never forget.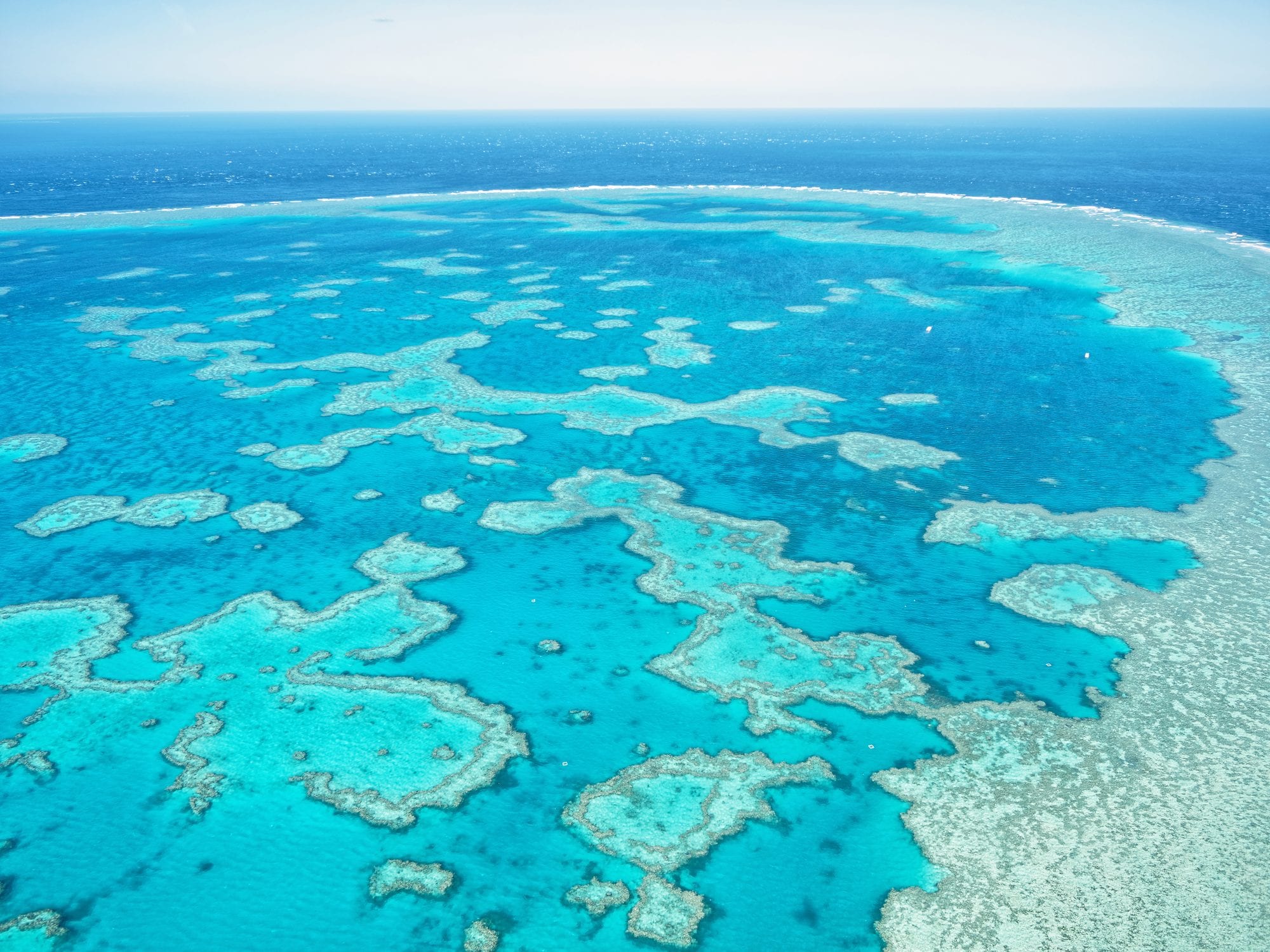 Great Barrier Reef
Queensland
Whether you are in the popular Whitsunday Islands or on the outskirts at Fraser Island or Cairns the northeast of Australia is home to some of the most incredible Islands to escape to. With so many options you could spend months or even years navigating these waters, every day finding a new paradise. Wildlife still thrives, and the coral is spectacular. Don't wait to see one of the wonders of the world and do it in the comfort of a Lagoon or PRESTIGE.
Pittwater and The Hawkesbury
New South Wales
Surrounded by 30,000 hectares of unspoiled and spectacular Ku-ring-gai Chase National Park and only 35 km from Sydney's CBD, Pittwater and the Hawkesbury are two of the most picturesque cruising destinations in New South Wales.
These relatively uncrowded waterways offer a diverse range of experiences, from sheltered coves and secluded bays to scenic waterways and charming island destinations. Most of their hidden beaches, waterfalls and walking tracks are only accessible by water or walking track.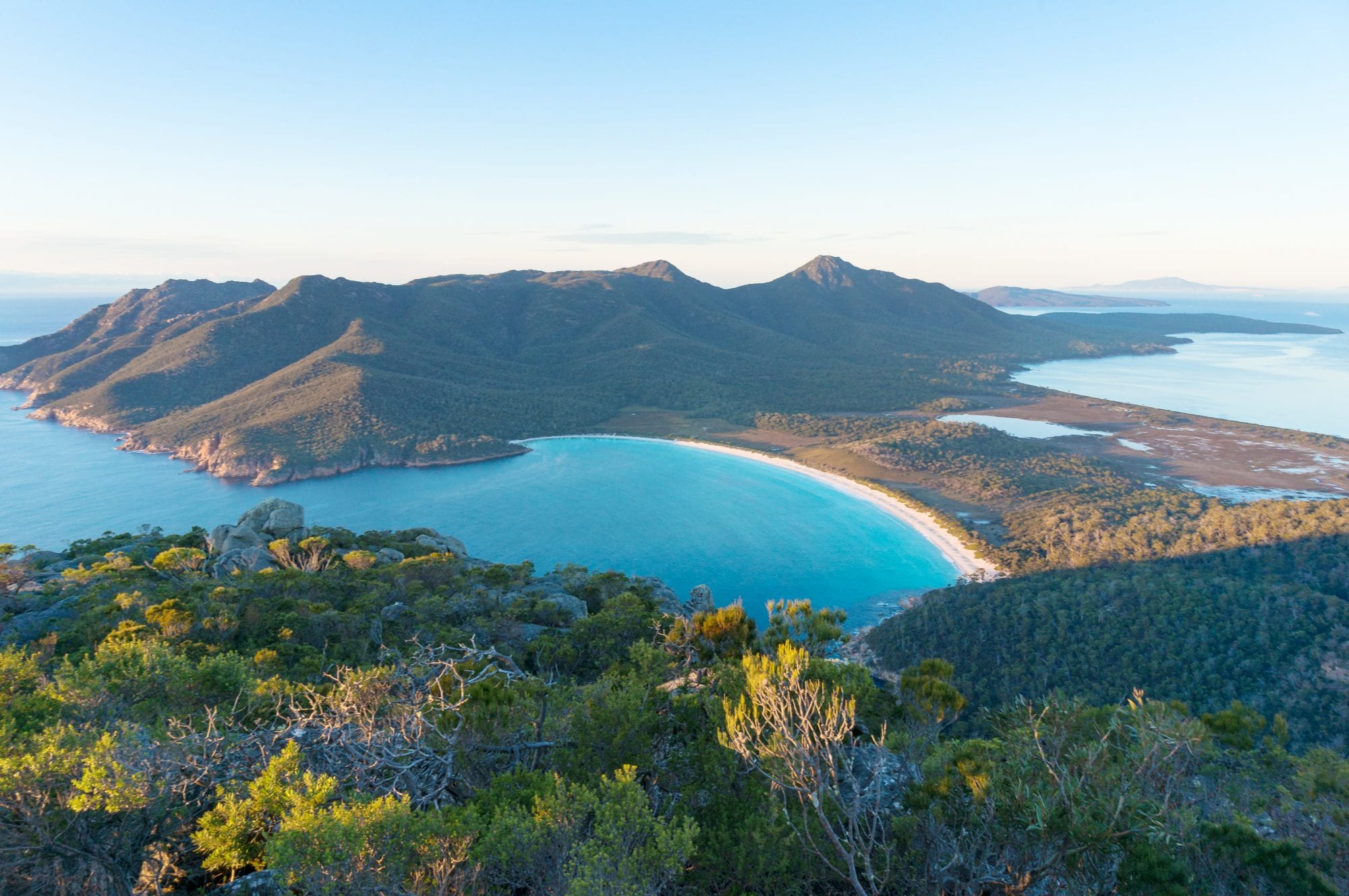 Tasmania
Extremely underrated for its spectacular beauty Tasmania is host to many incredible and secluded islands. Never have we met someone who has not enjoyed there time cruising Tasmania. You can spend months visiting locations you haven't even heard of yet but when you start to research you will be immersed in the idea of travelling Tasmania. Plus if you are travelling through the Bass Strait you have the opportunity to by-pass Flinders Island, simply pick your ideal weather window and you'll gain the confidence to take on longer crossings.
A member of our team will get back to you shortly. 
A safe space for you to learn about our multihulls and to be inspired by real experiences.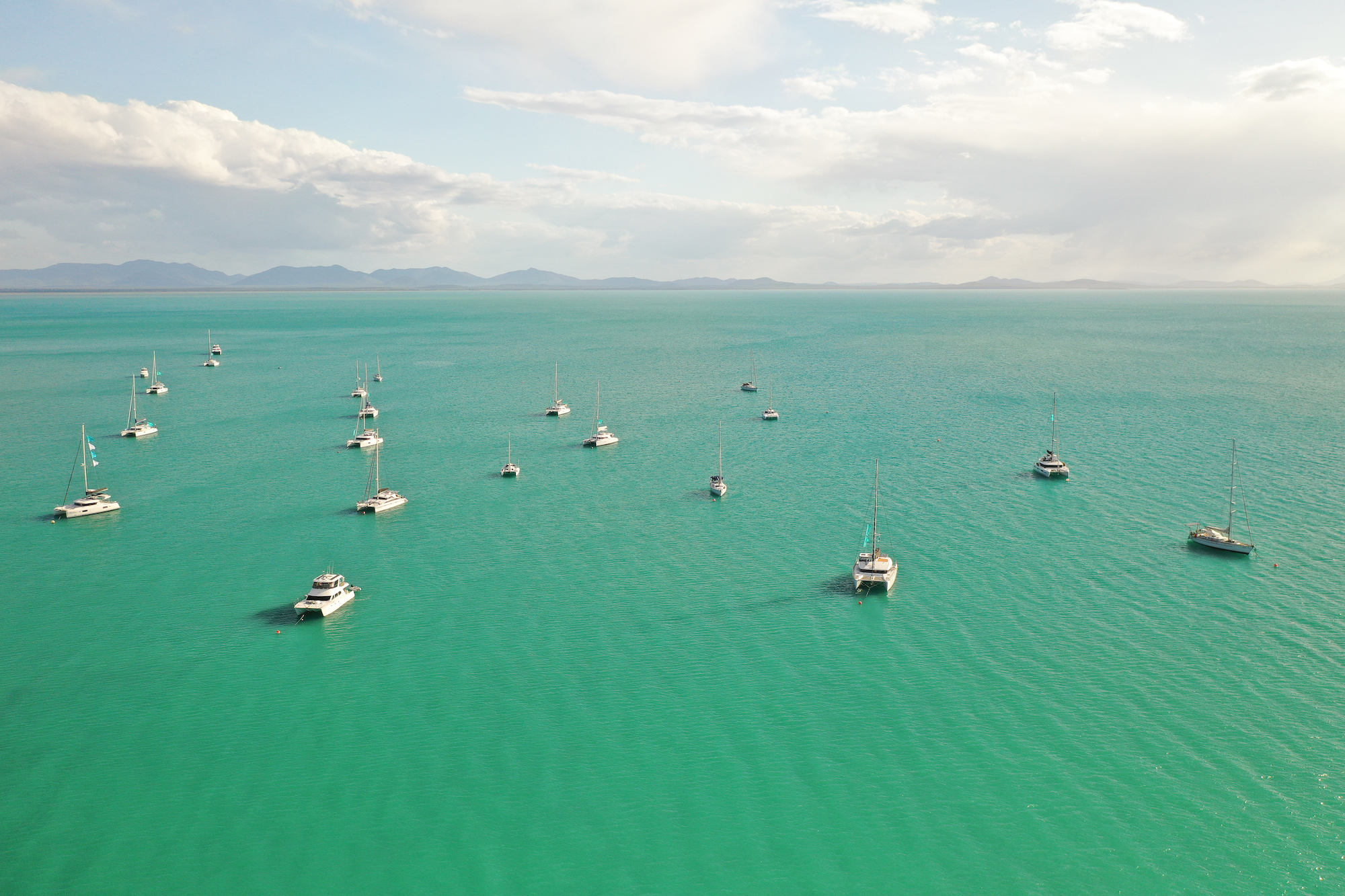 Discover the pirate-infused paradise of Lagoon Escapade Whitsundays 2023! From exhilarating cruises to swashbuckling beach games, read all about this unforgettable nautical adventure at Cape Gloucester Resort.
read more