Working consistently with the French based company "Yacht Solutions", TMG now have a strong built connection, working with them for the preparation of Lagoon 52s, 630s and time SEVENTY8s in the past.
TMG will be your direct link and when we show you around the factory for your first boat specification this will be the perfect opportunity to introduce you to the Yacht Solutions team.
When you arrive at your boat you want it to be a simple transition and Yacht Solutions do all the hard work for you. Setting up and preparing all of your boating equipment so you can hop aboard and set off from France on the adventure of a lifetime, with ease.
Yacht Solutions is perfectly positioned for quick and easy access to the Lagoon launch dock for 50ft and above in Bordeaux, so if you are looking to pickup your Lagoon direct from France and want to save yourself a lot of time and ensure your Lagoon is prepared to set sail, take a look at their services…
Yacht Solutions is the one-stop-shop for all yacht owners, providing high-range technical and interior equipments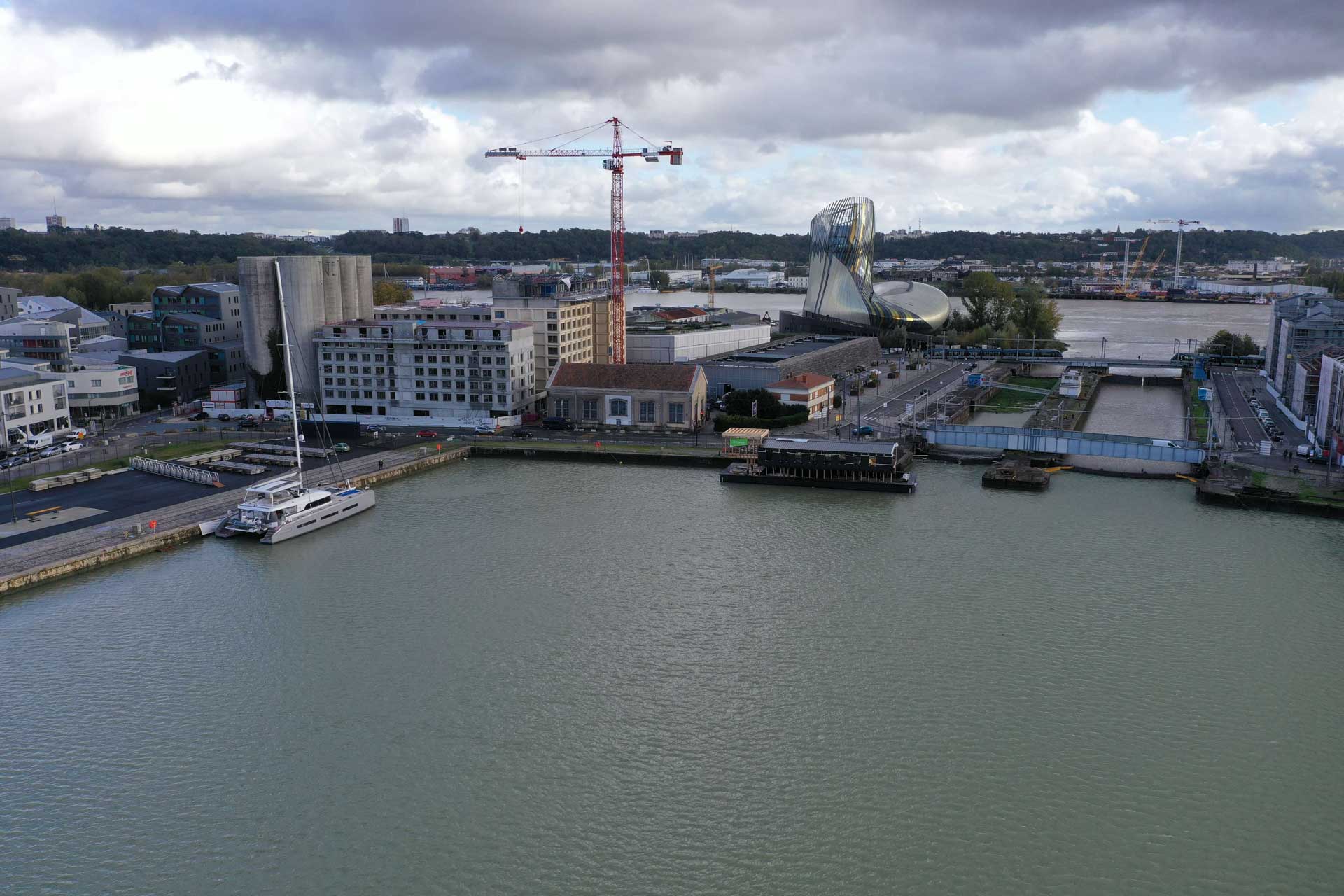 Before the delivery
Customer support in the choice of interior equipment and decoration, and technical equipment


Bed linen, bathroom equipment, table art, cookware, cutlery, tableware, glassware, galley utensils, decoration , etc, as interior equipment
Safety equipment, MCA specific elements, electronics and electricity products, anchoring, mooring, diving equipment, etc. as technical equipment
Custom installations

Mattresses, toppers, carpets, galley layout, etc. for the interior
Stickers, hull covering, storage, Propspeed painting, boat's logo, saloon covers, etc. for the technical part
Crew wear customization

Offshore and technical clothing
Cotton clothing
Accessories
Customized Lycra or other clothes
After the delivery
Equipments' delivery at the store, at dock or installed in the boat

At the destination required
At Yacht Solutions' store
At dock
Or directly installed on the boat
Installation of custom storage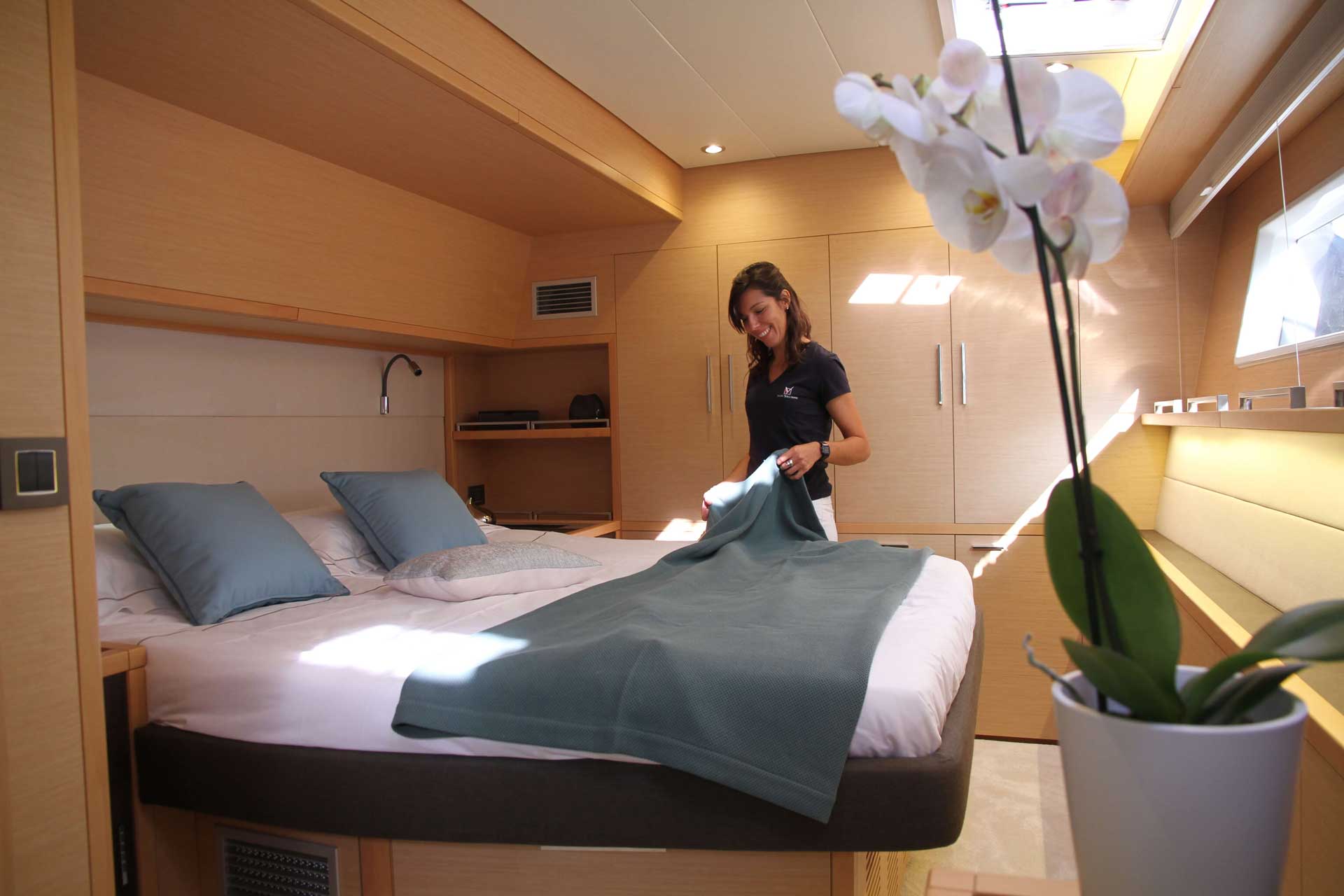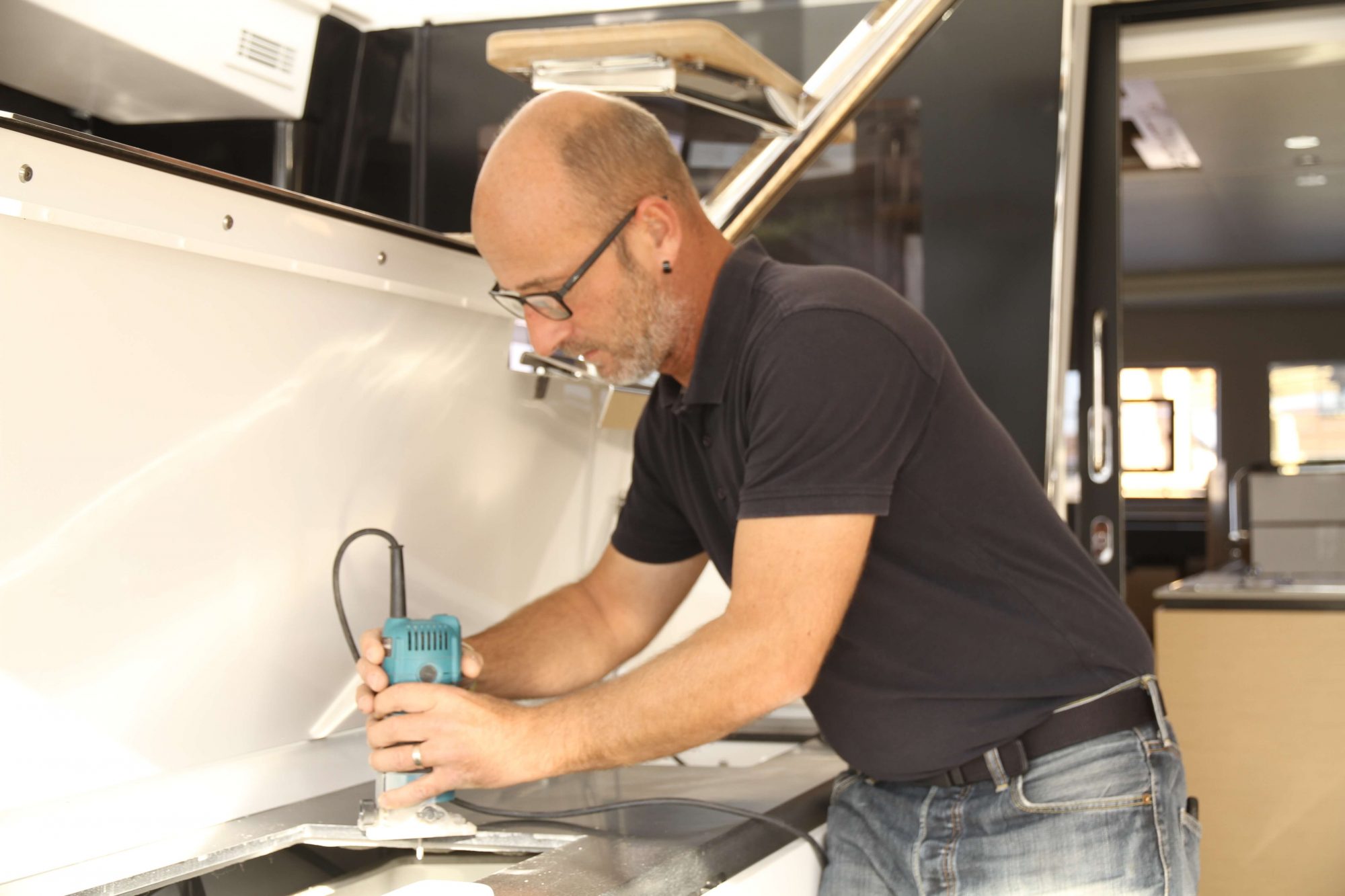 Post-production
Yacht Solutions also do post-production works in Bassin à Flot just next to La Cité du Vin.
Boat transfer – Lagoon pontoon to YS berth 

Delivery made by commercially endorsed captain and at least 1 crew.
Berth

Power supply
Water supply
Slipway

Lifting operation (in & out
Gateway access
Dry parking
Power supply
Water supply
Visit on the boat (when boat is left unattended)

Check of the batteries loading, check of mooring, basic deck wash

Frequency to be determined
Final cleaning

2 days of work by a professional team
Includes deck, hull, interior, lockers, engine rooms, bilges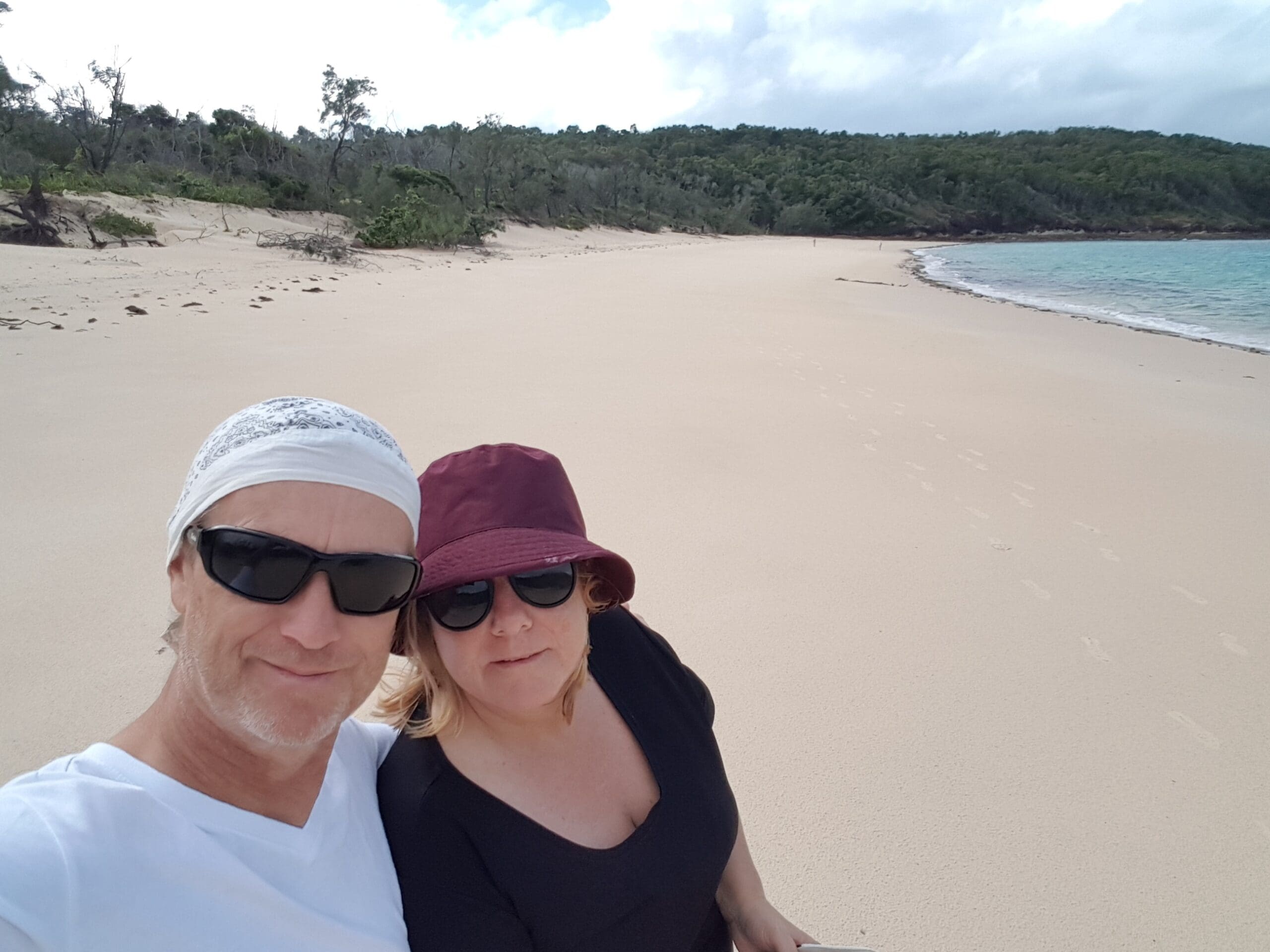 Buying a catamaran and deciding to wrap up your life on land to sail the world is a life-changing decision, one made a little harder when caught up amongst the pandemic and uncertainty it caused.
So we turned to new Lagoon owners Ian and Jackie who put together an incredible story to give you the reality of what this experience was really like for them.
read more