The Future of Lagoon Catamarans
with Lagoon Director, Thomas Gailly
In France, Marnie met with many of the people working behind the scenes to bring Lagoon Catamarans to life. The first interview was with Lagoons Director Thomas Gailly to discuss the future of Lagoon and some of his favourite key features on the new Lagoon 51.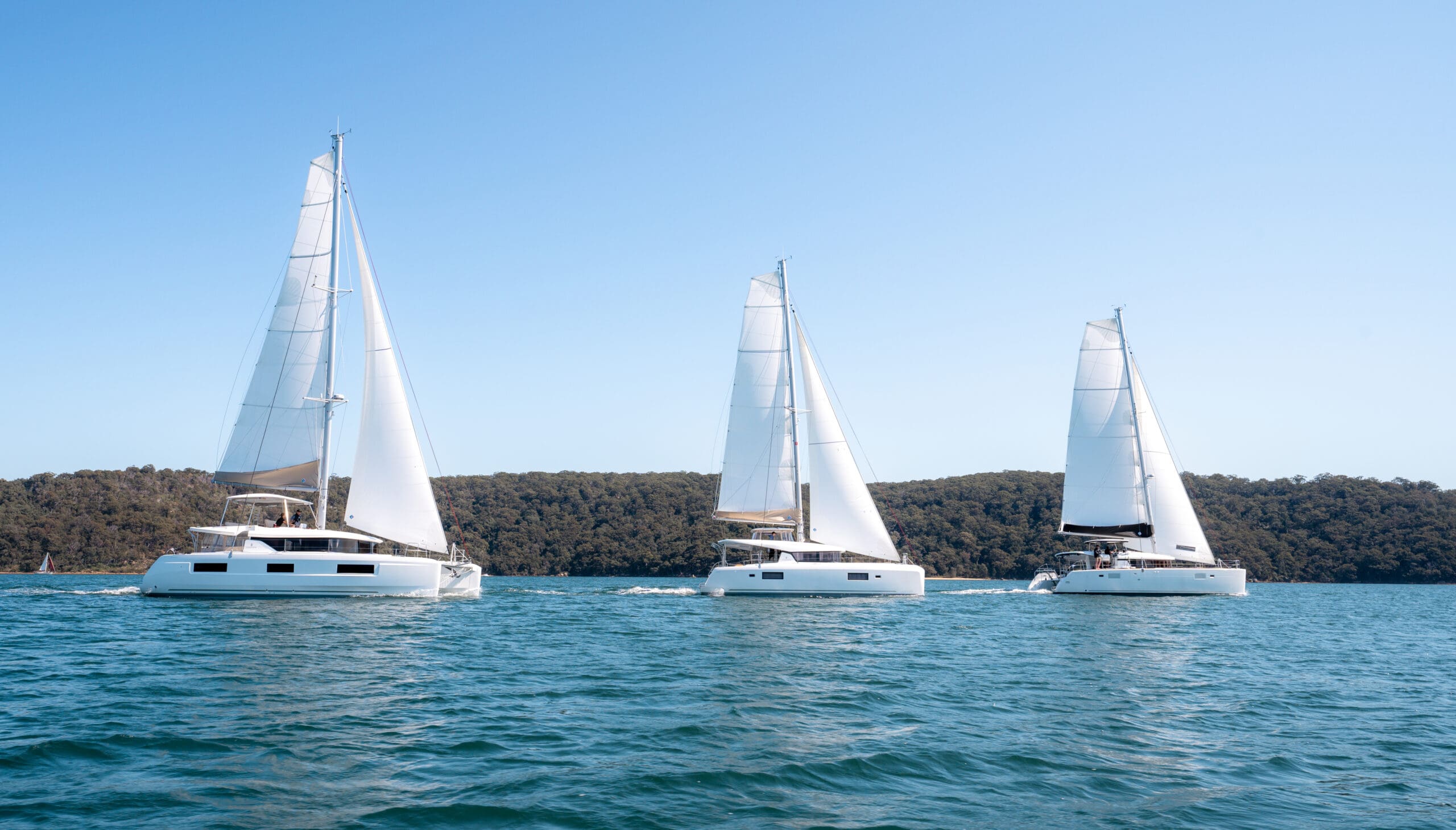 In discussing the Australian market Thomas Gailly started by saying, "I'm very happy to share this (Lagoon) world with our Australian friends from down under, which is for us a great market, not only because there is a big community of Lagoon owners and sailors, but also because it's a place of the world where a lot of people have a stop when they cross the ocean with the Lagoon."
Giving credibility to his position Gailly discussed how he came to be the Lagoon Director which has a tale which stems back to Australia, "Lagoon is part of the Beneteau Group and I've been in the Beneteau Group for 17 years now, I entered this industry just because I'm a sailor and I love this. I did some studies not in the industry, but in the business school, with part of my studies in Australia in Melbourne. I spent six months doing an MBA in Melbourne, and this is also where I could feel this love of sailing, doing the Twilight races with Australian friends, and I'm with Lagoon for four years now, leading this very nice brand with a great team."
What do you see as the future of Lagoon Catamarans?
"Lagoon is a leader clearly, with more than 6,000 boats sailing all over the world, and of course we get challenged by the competition, by the market itself.
The future for me, for Lagoon, is clearly to keep on innovating, not only on the product, because I think we already have a step forward in terms of products themself. But also in terms of services, in terms of the global environment for a customer, for an owner. Not only people who buy a boat as a first boat, but also people who buy a Lagoon as a secondhand, third hand to be part of this community of Lagoon owners, and for me, they are part of the family.
This is why we work very hard with our partners all over the world, TMG is a big one of these partners in terms of providing even a better service for all our customers.
Another big strategic move is regarding the way we are moving step by step to some more premium, both in terms of finishing, in terms of quality on board. We feel it here very well from the clients, when they enter the boat, when they enter the Lagoon 51 here, they feel this touch. We are onboard the Lagoon 65 right now, and clearly we feel that Lagoon is one step above in terms of premium proposal."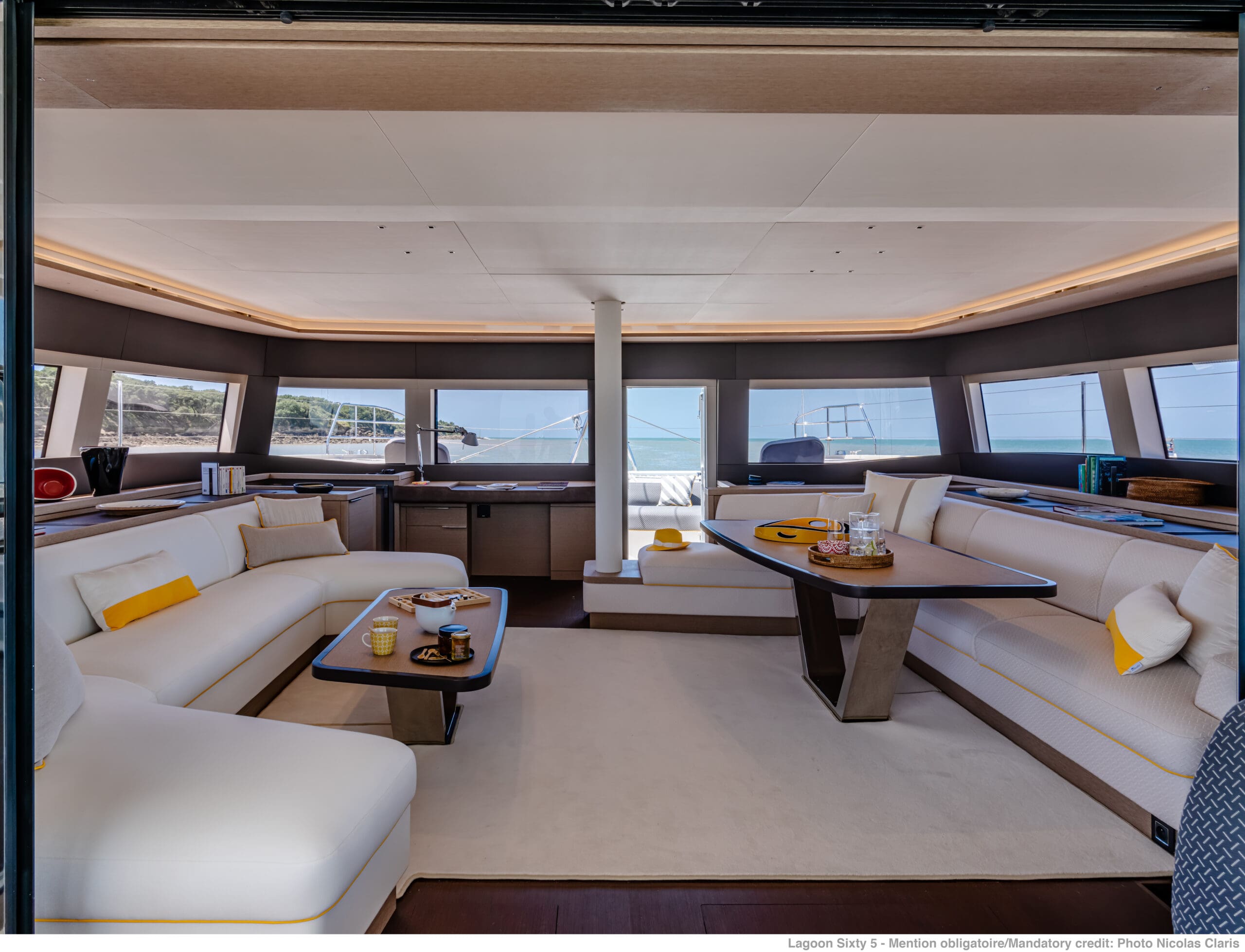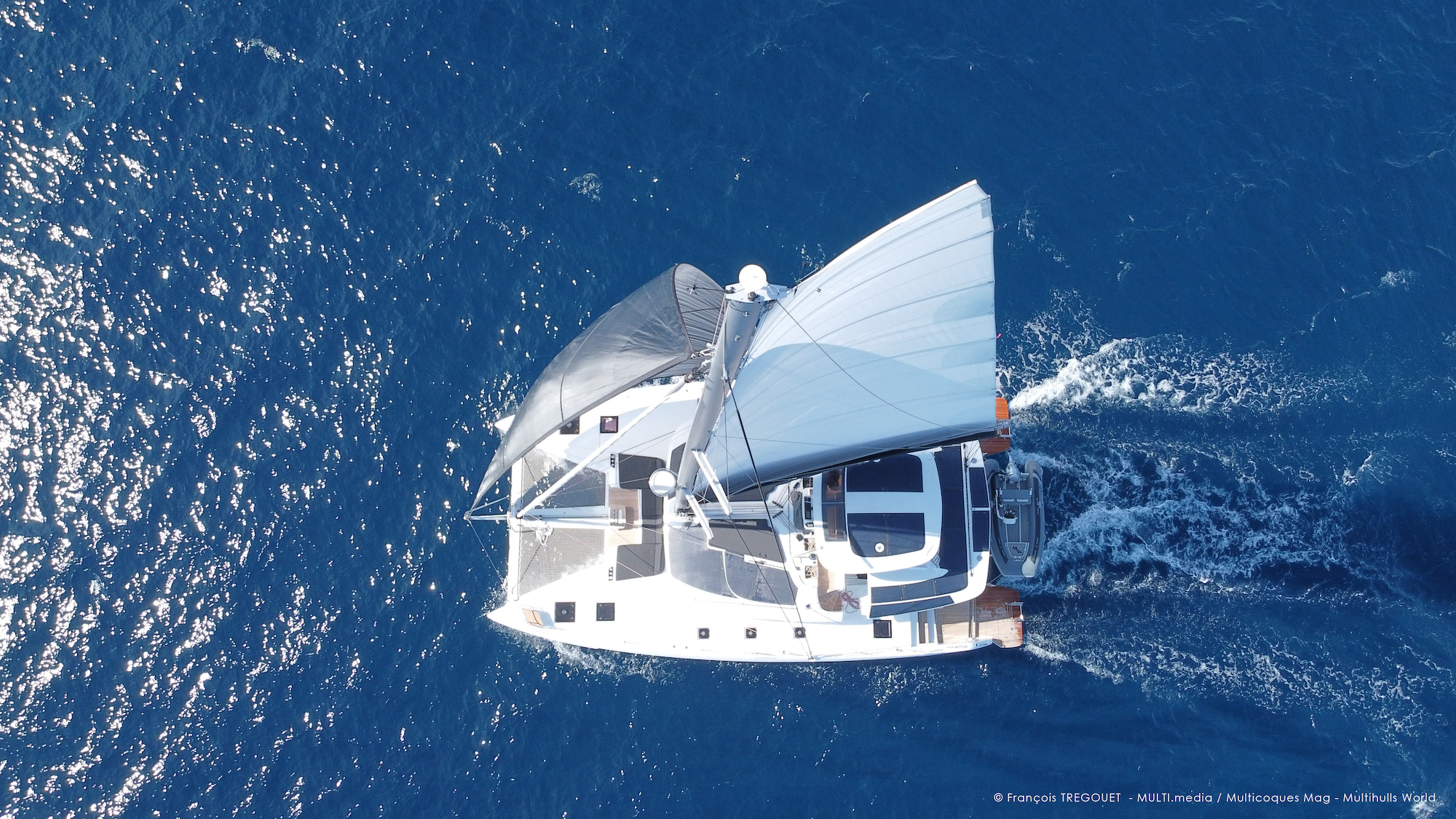 What about sustainability?
"Another big important move for Lagoon, and it's not a new move, it's something we've been initiating for years now, is what we do in terms of eco responsibility. The Lagoon 51 is a great example of some real concrete proof of what we do in terms of improving things to be more green. There are still a lot of things to do, but step by step we are improving those things. As a leader, I think we have a great responsibility in doing that.
The Lagoon 51 for instance has some panels which are made with eco fibres, with natural fibres from hemp, also these fibres are made with bio resin which is bio sauce at 40%. We repurpose the fabrics inside which are recycled. The wood inside the boat is fully coming from FSC forests, so this is everything we do is about raw materials.
Besides that we also work on the certification of the shipyard with international standard of ISO 14001, all our production sites at Lagoon will be certified in 2023. We work on the propulsion, we work on the different equipment on board.
The Lagoon 51 is equipped with solar panels, we have over 3,000 Watts of solar panels on board the boat, to provide clean energy on board, and being more autonomous when sailing.
All these development we are doing step by step, we are doing it with a goal of improving the quality of our product, the quality of our footprint, with a reliability always in mind, because our boats across the oceans, our clients travel around the world, so we want to keep this reliability as a main point. I
If people come and buy Lagoon, if people come and see you at TMG, is because Lagoon has a reputation of good resale value, a good brand for reliable growth."
Lagoon 51 Favourite Features
"On the 51 I would say that we've made a lot of effort also on working on the circulation on board. The comfort is not only about the way you sit on board a cushion, is about the way you circulate on board and these things people don't really notice it when they see the boat as they first look. They feel it when they walk inside, for instance, the aft transform, as for the Lagoon 55 makes this feeling of open terrace to the sea, this is a new generation of Lagoon.
Of course the flybridge on the 51 is a great new feature for a boat of that size, and the saloon inside has been redesigned in a way that you will feel the space and this premium touch."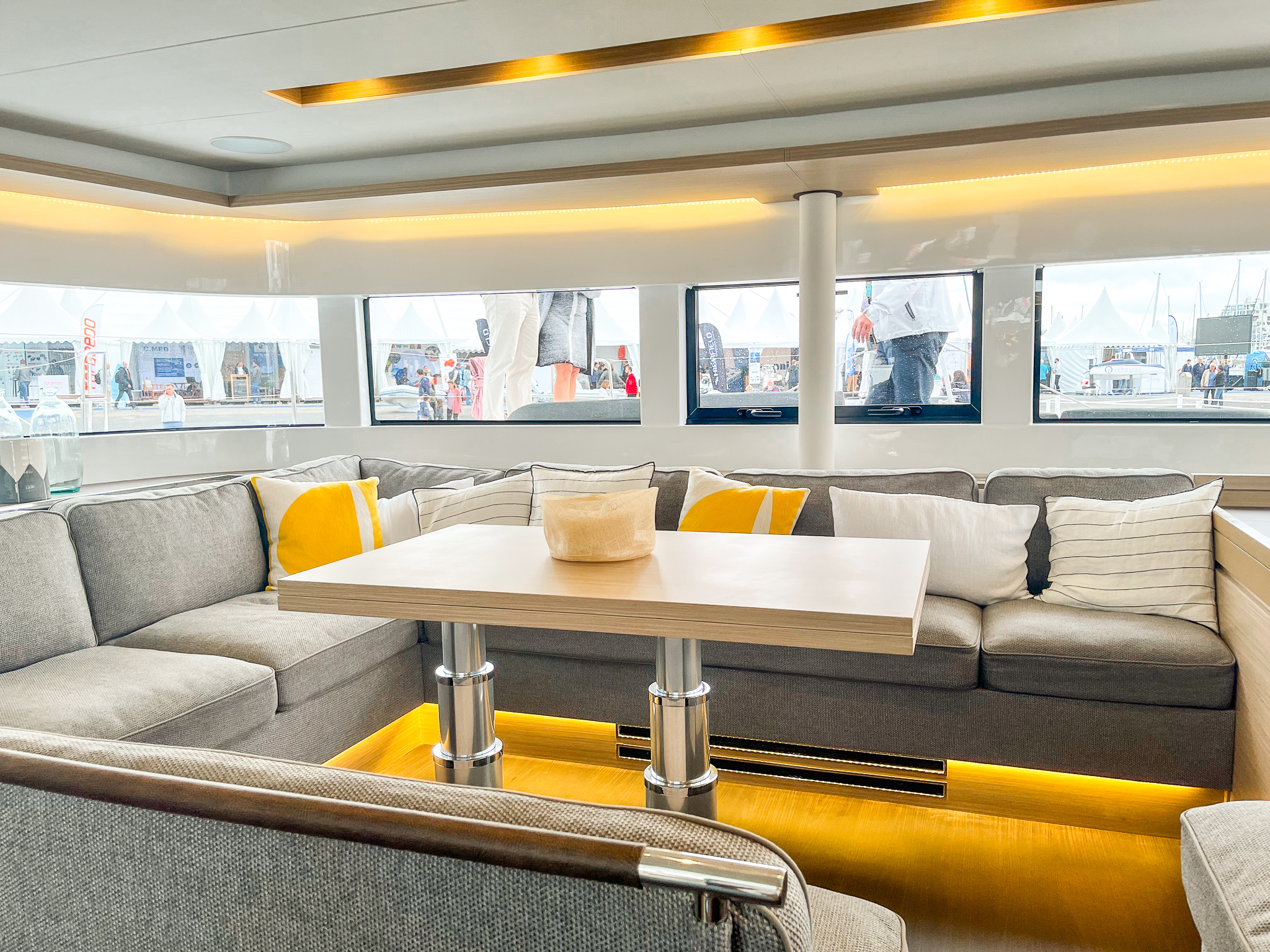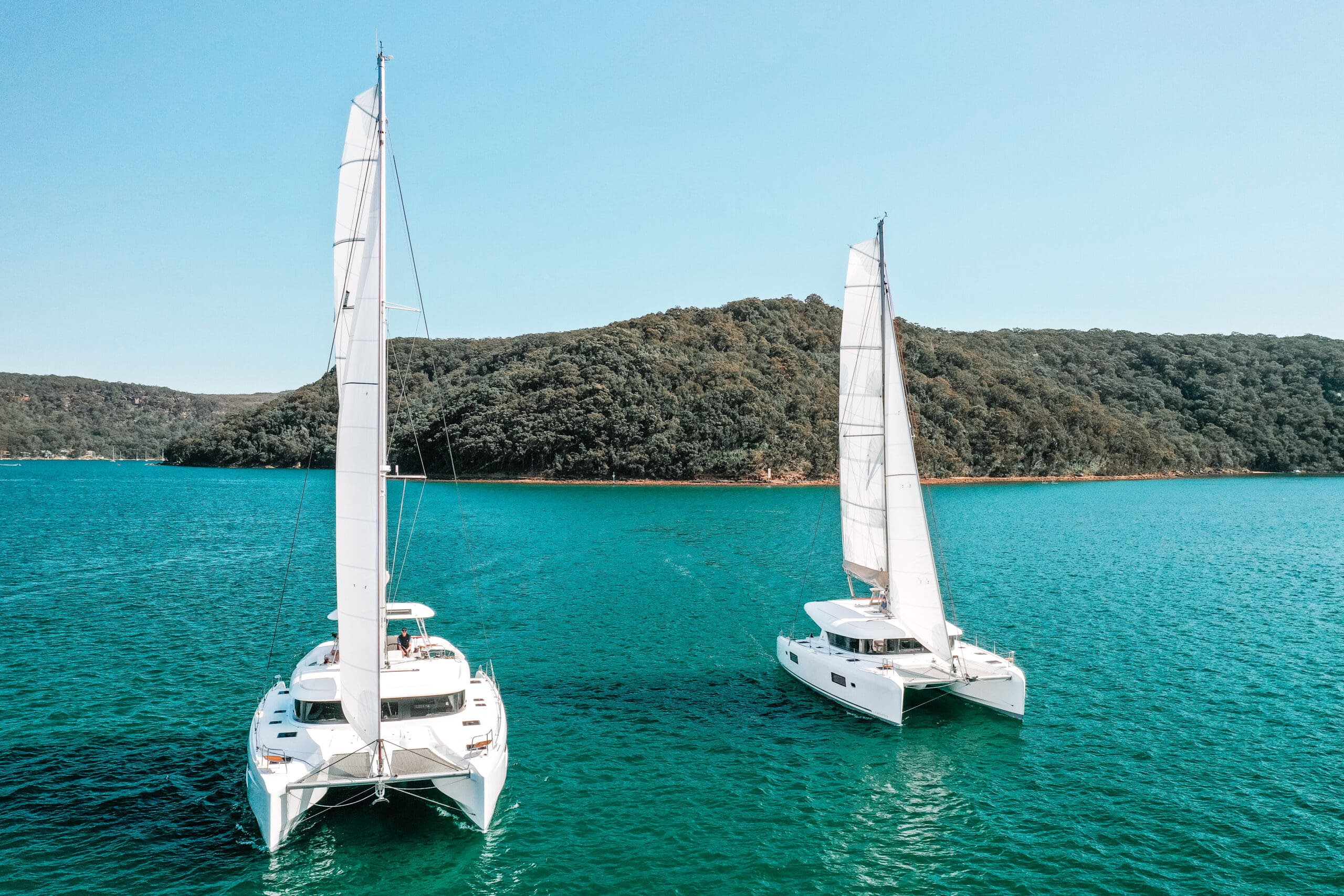 What is your favourite thing about TMG?
"My favorite thing with TMG is a team. In terms of communication, in terms of service of course, in terms of showing what Lagoon is all over the world. We have a great example here in Australia with a great team showing that. Very, very happy and proud to be partnering with this team, this TMG team for many years.
Final message to Australians.
The final message for TMG customer is that, I just think they're part of the family. Lagoon is a big family, yes, it's a lot of boat sailing all over the world, but every time I sit down with an Australian client, can be here, it can be at the Miami boat show, it can be Canne boat show, I feel this energy, this love of what we do, this love of common passion of sailing. So yeah, we are part of the same community and I'm glad."
LATEST FROM THE INSPIRE AND LEARN SERIES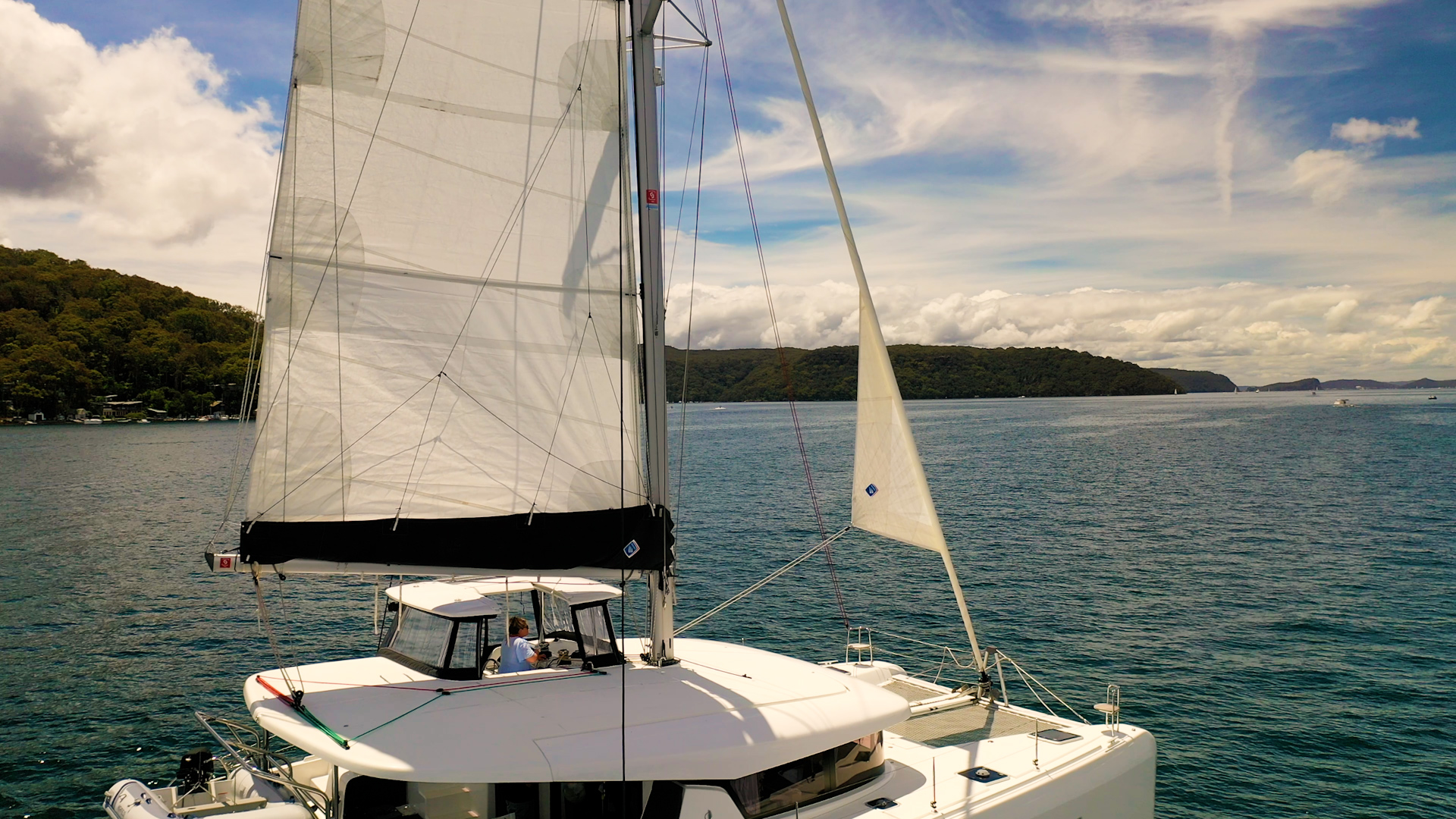 In this episode of the Inspire and Learn Series, catamaran expert Joe Fox talks us through how to unfurl the jib / genoa on your Lagoon.
read more