MG founders John Cowpe and Peter Hrones have been working on a new approach to boat ownership.
The concept will be unveiled on August 26th 2020.
If you would like to receive VIP access to the website NOW please fill in the details below…
Tell us what you're interested in and a member of our expert team will contact you shortly.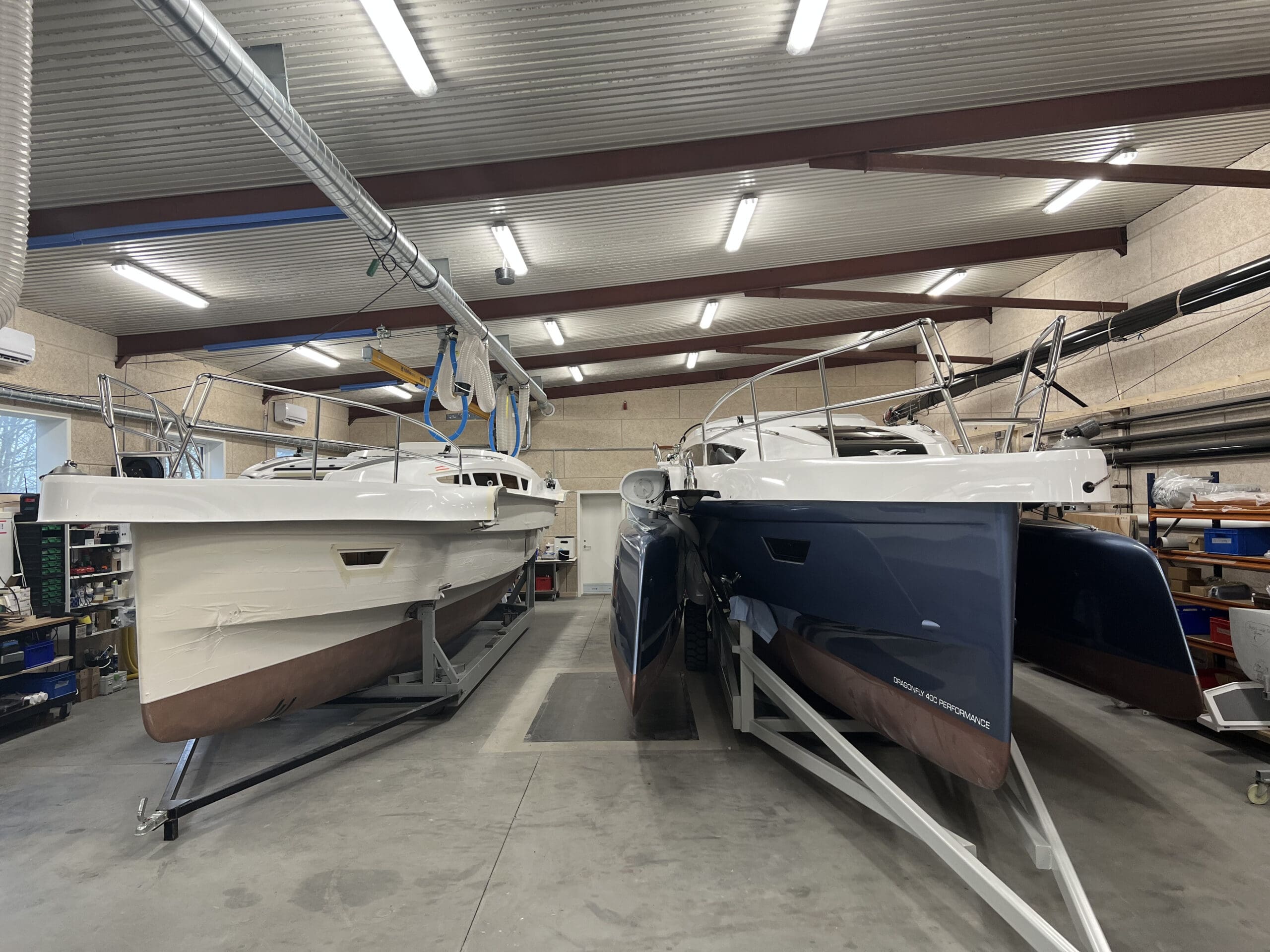 The team at Dragonfly Trimarans have been working hard and now the Dragonfly 40C is a reality.
The two first hulls in the new Dragonfly 40C range. Hull no 9 is almost finished and ready for trial. So, now we just have to wait for better weather conditions in Denmark for the launch and then test what she really can do.
read more