The Lagoon 42 poses for the camera
If you've recently been in the Bahamas, or to be more precise on Bimini, you may have had the pleasure of coming across the new Lagoon 42 as she headed for the paradise islands after the eponymous Miami boat show.
But don't be fooled – she wasn't on holiday but working hard posing for the camera!
As a result first shots of the ground breaking Lagoon 42 are now available. Head here to pore over this new catamaran's "organic and natural" lines from all angles.
TMG have 2 reserved slots left for delivery of this incredible boat in 2016…get in contact with John Cowpe to find out more.
Here, exclusively, are 2 more photos of the boat sailing between Miami and Bimini.
A brief word from Olivier, the skipper: "The sea was calm for this leg of the delivery trip, and with a moderate wind, we were surprised and delighted to sail so easily at around 16 knots!"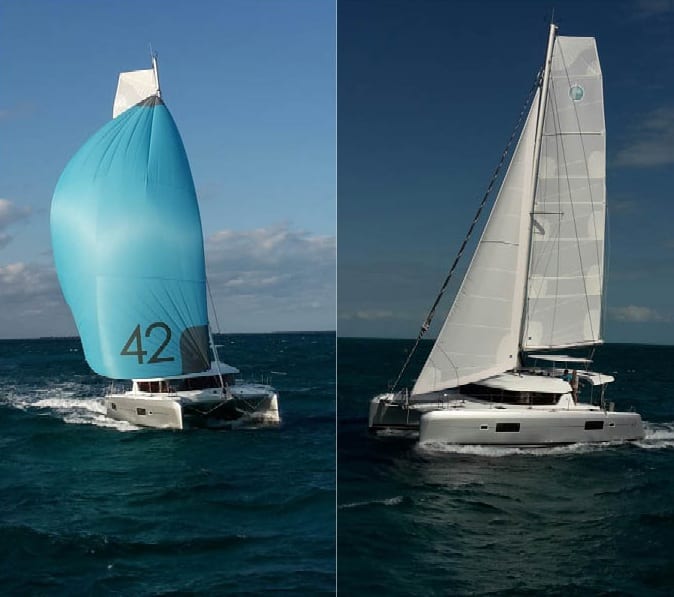 Team Members John, Nicky, Marnie and Gammo, took off on an exciting adventure south from Tweed Heads to Sydney onboard the Lagoon 42 to deliver the vessel back to her owners for the summer.
Join us on this journey reaching 14.5kts overnight and make a record time of only 48hrs!
read more