SENSATIONAL SUMMER SEASON!
We now have a number of Euro handovers under our belt for the summer season. Our resident technical experts Joe and Rowan recently escaped the Aussie winter setting sail in the French summer, for four fantastic handovers. Here's what went down…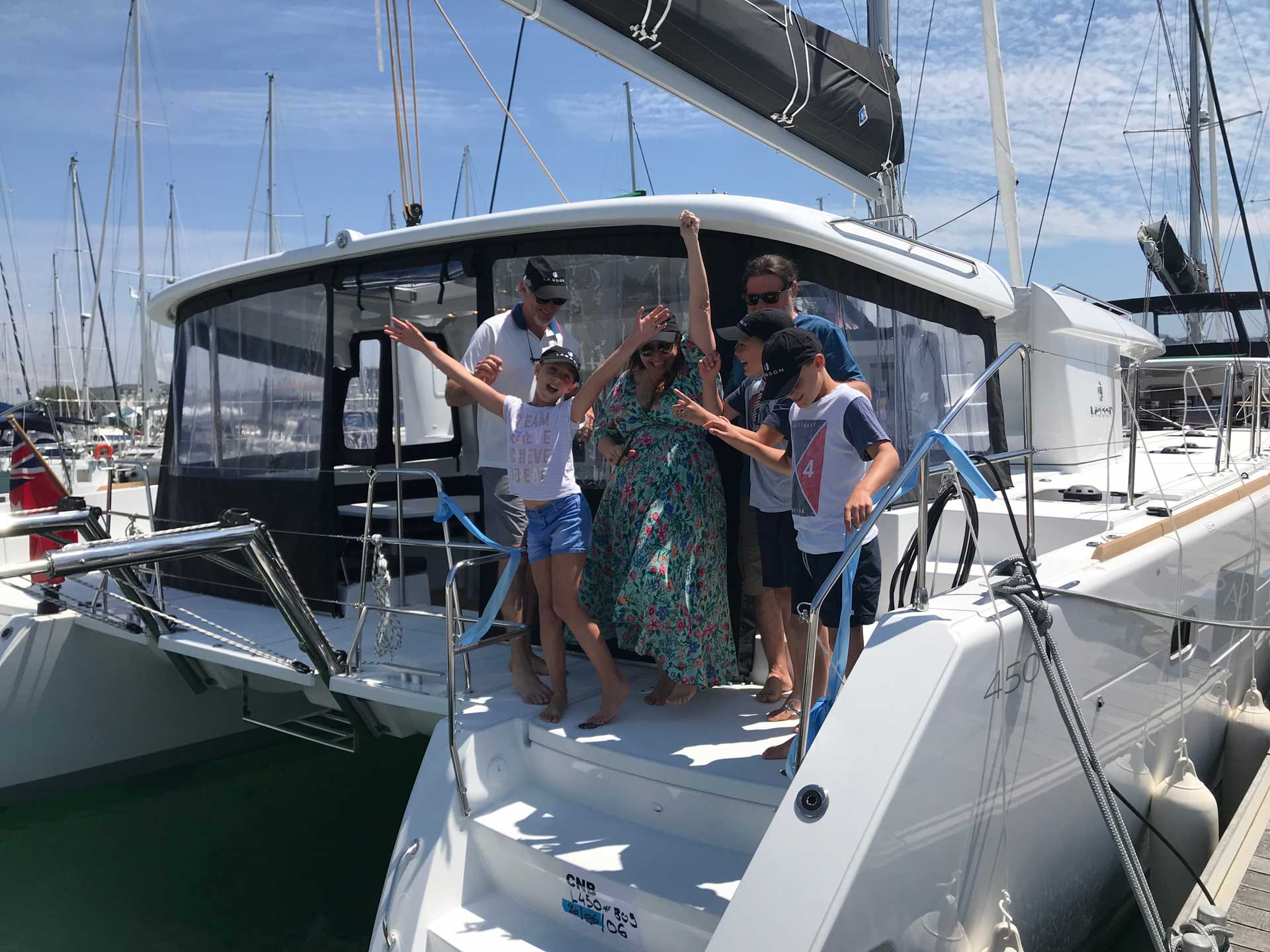 The fleet
Five boats ready to set sail and five families itching for an adventure, let's introduce the newest members of the fleet…
The Mob, a stunning Lagoon 40 was brought to life with three buzzing young boys.
Sea Goddess, a beautiful Lagoon 42 is ready to sail a sweet couple home to Australia.
Nardoo, another Lagoon 42 perfectly set up for single handed sailing in the Mediterranean for the next 5 years.
Triplicity, a gracious Lagoon 450F is named after the triplets on board, ready to experience new and enriching cultures.
Aphrodite, another Lagoon 450F have a friendly couple aboard excited to invite their many friends for stints around the world.
Getting ready…
Before these vessels were handed over to their owners the TMG team of technical experts ensured a full and comprehensive commissioning process of each boat was carried out effectively – checking and rechecking all systems to ensure they were operational and ready for the clients on arrival. This included; taking detailed vessel specifics of everything on board to ensure any future aftersale service and warranty is smooth and effortless.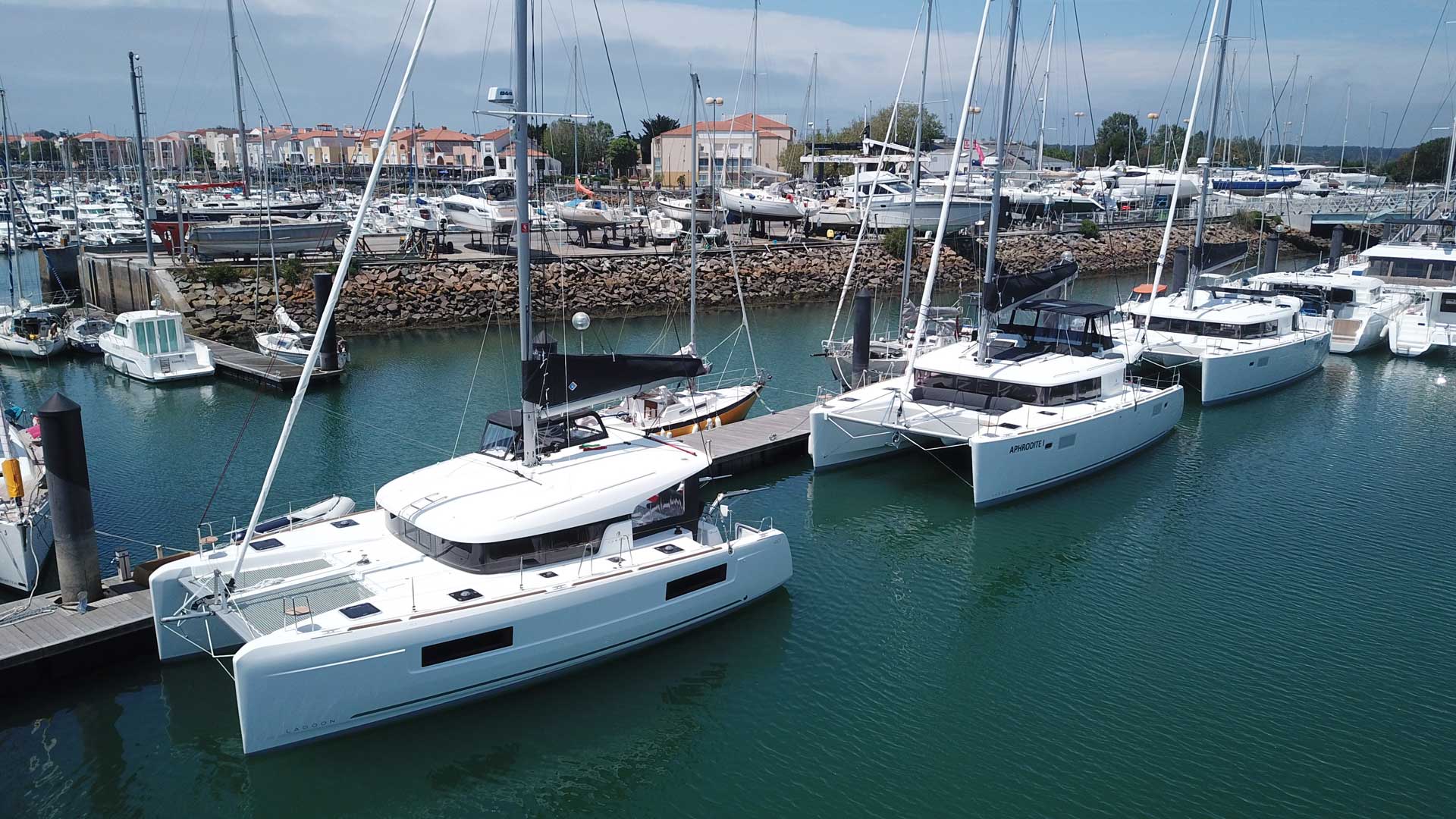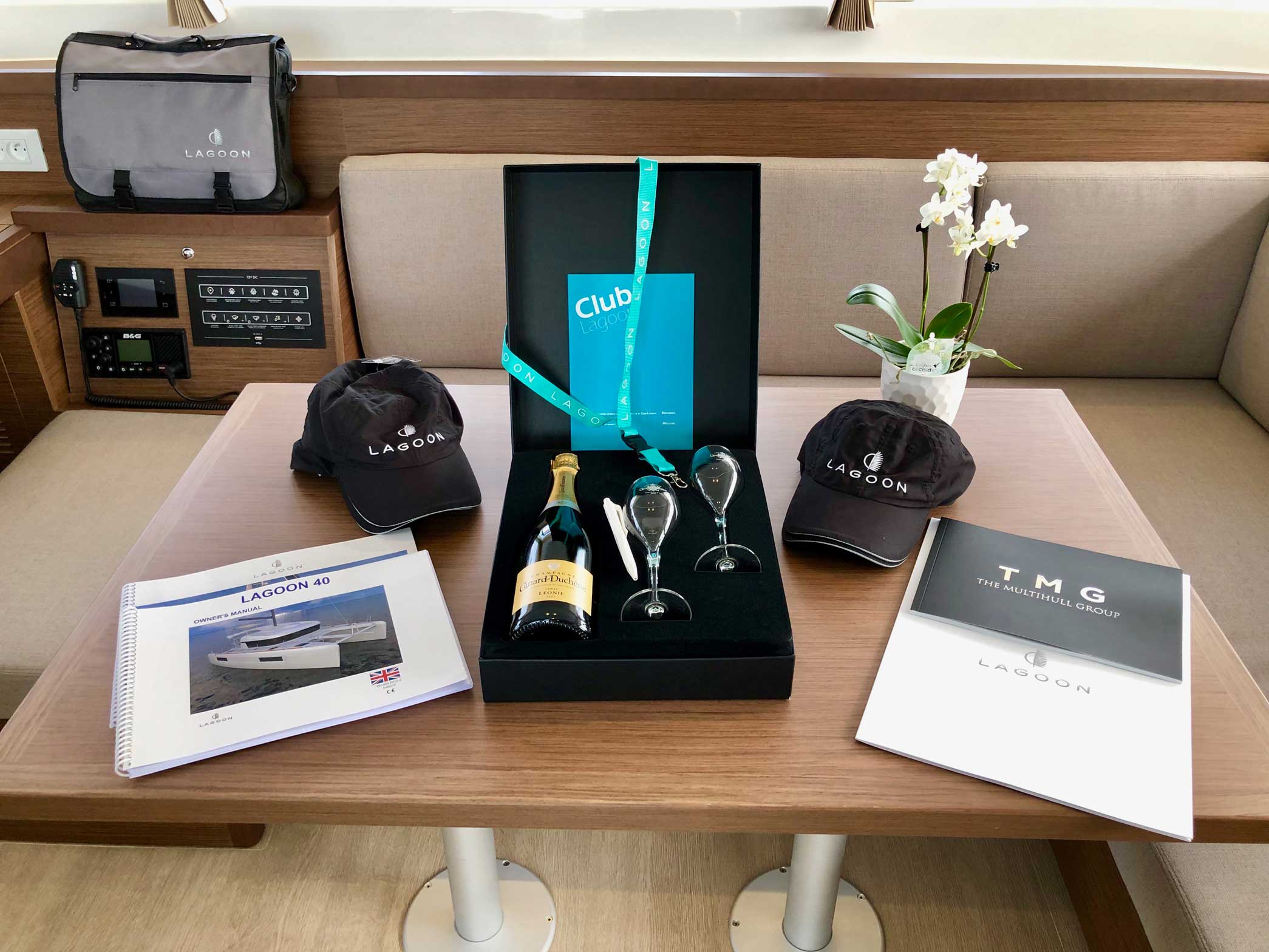 On arrival
France was flavoured with the taste of summer and glorious European sunshine, with an atmosphere of excitement and anticipation.
When the couples and families arrived, they were welcomed by the team to their boat, dressed to impress, with a bunch of flowers and fridge full of cold drinks.
Handover time…
Before setting off every new owner undergoes a two day intensive yet insightful handover process including; a full technical handover followed by shakedown sail and maneuvering practice to ensure the owners were more than capable in undertaking the adventures that lay ahead.
Crystal blue skies and 15 kt offshore breezes made for pristine conditions to shakedown and get comfortable.
We want to thank all our wonderful new owners for trusting the TMG team to make this dream a reality, the farewell is just for now, we cannot wait to hear about your wonderful adventures.
The team cannot wait to head back over soon for our next set of owners…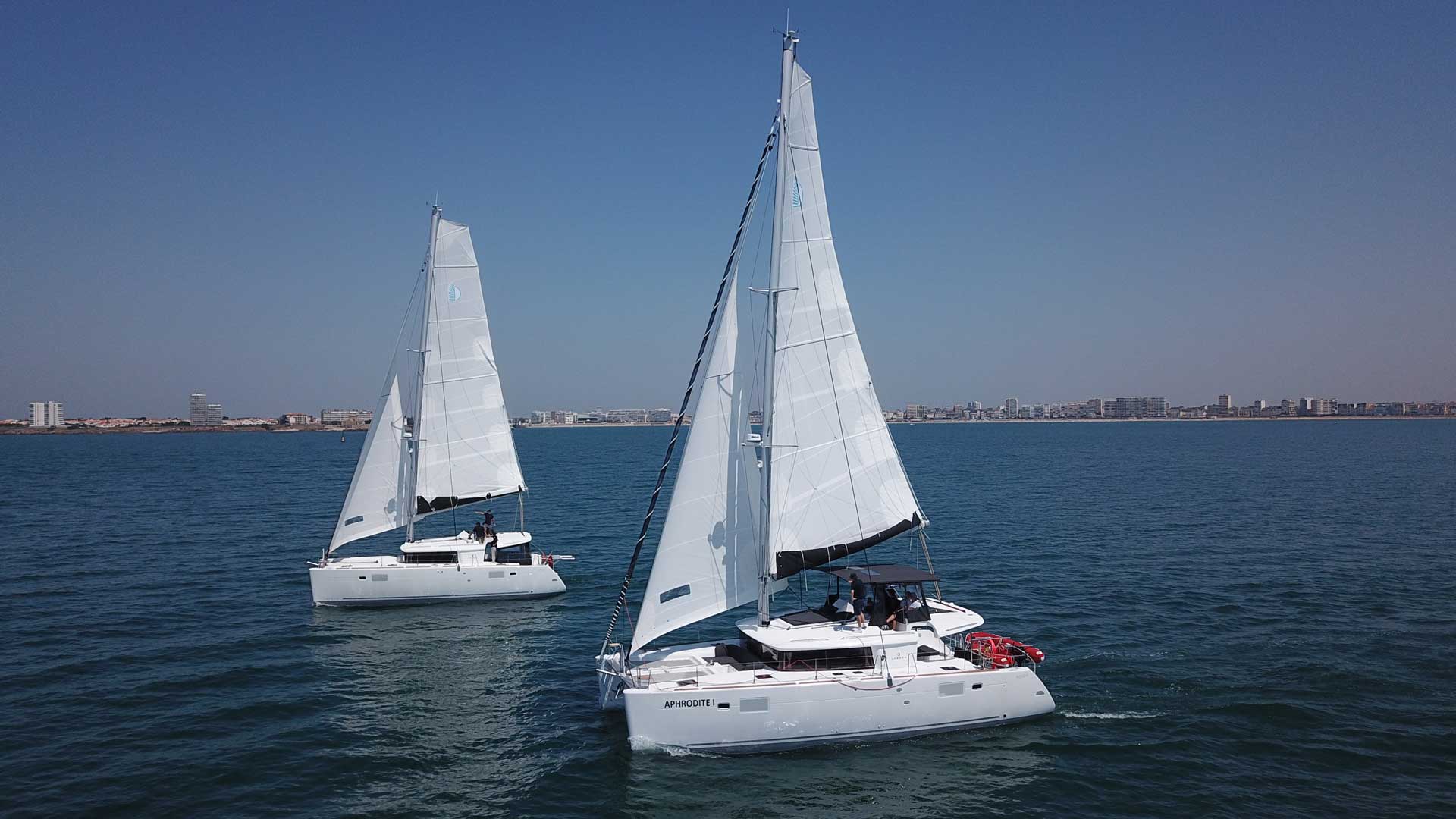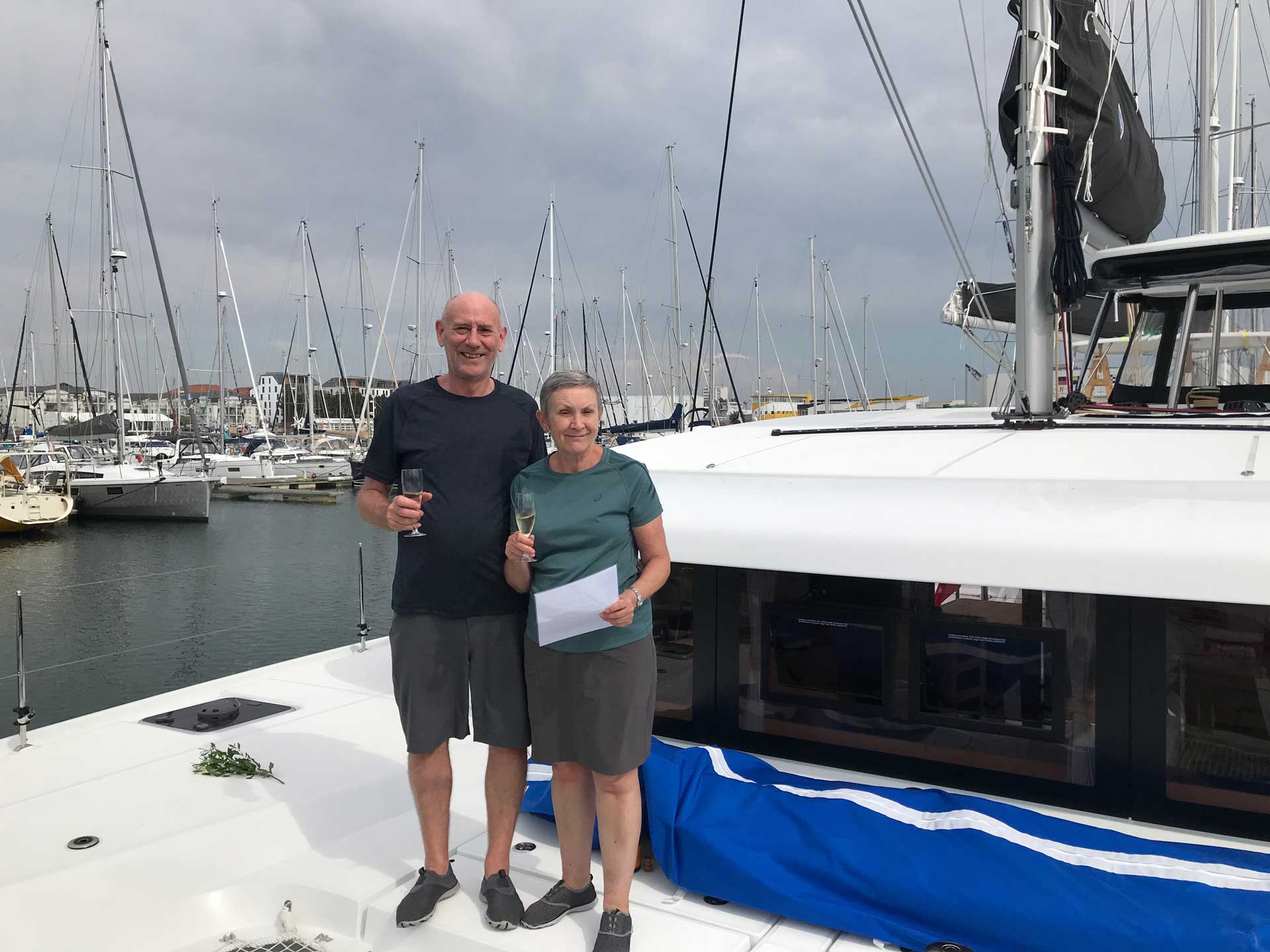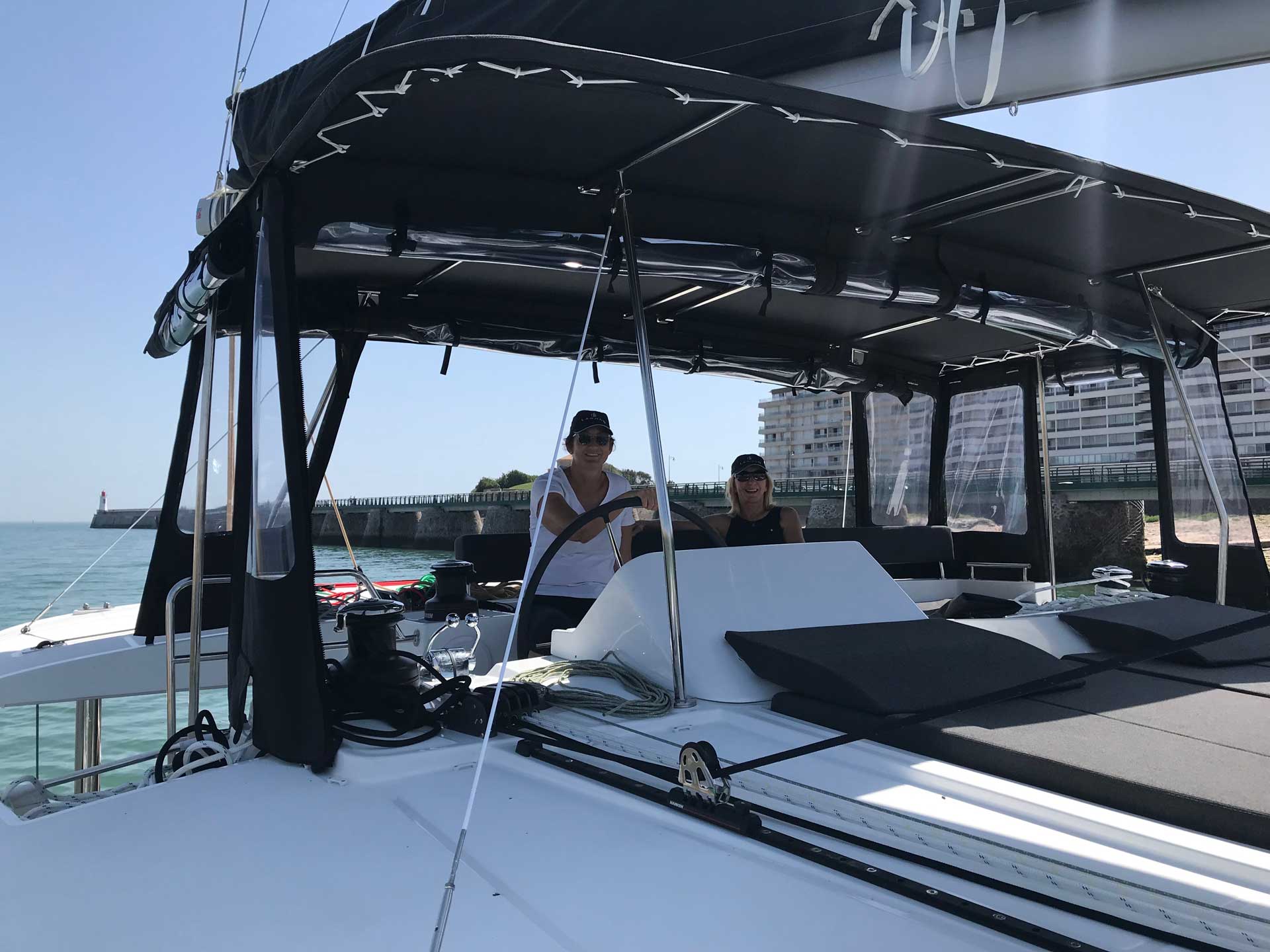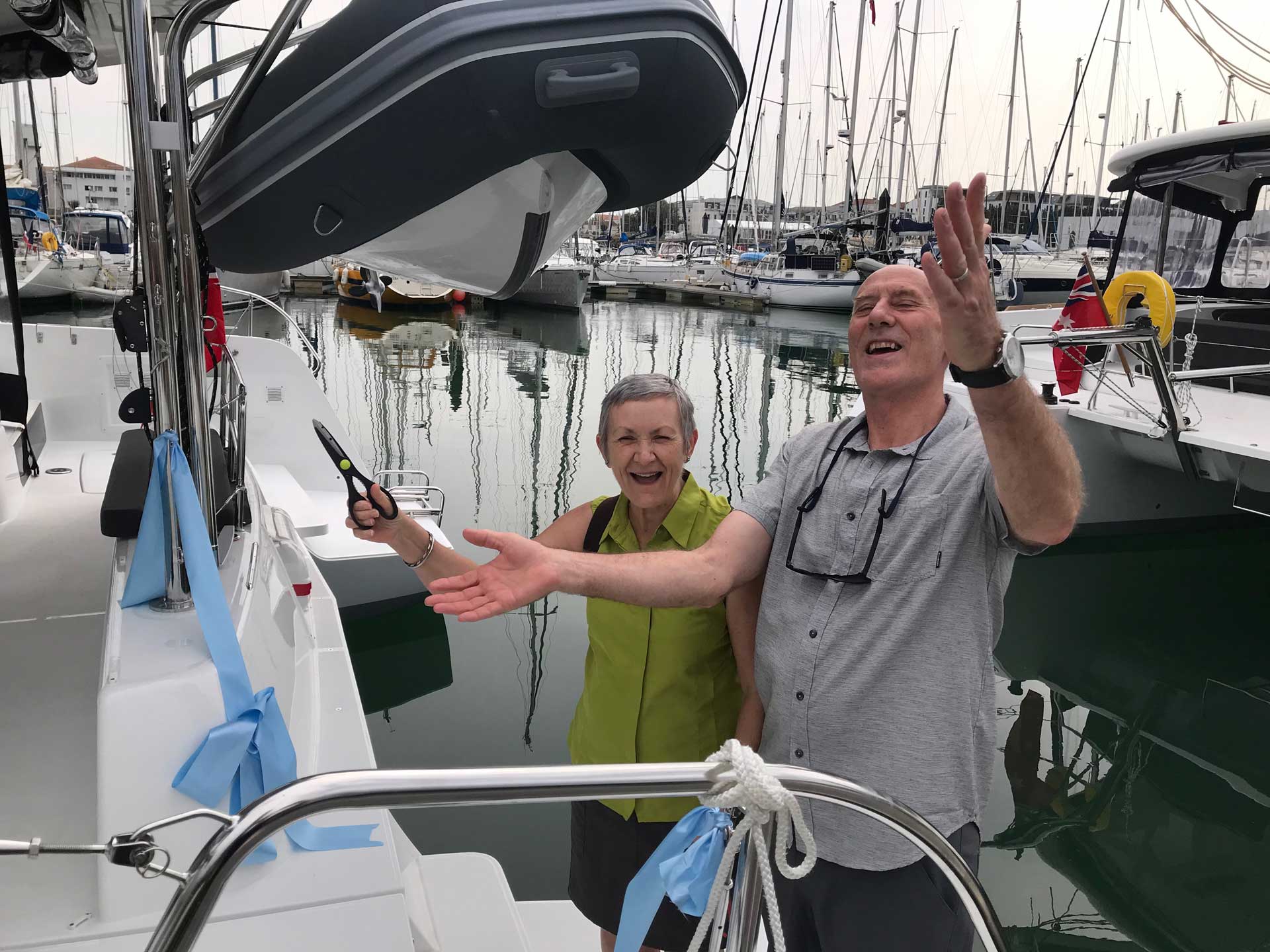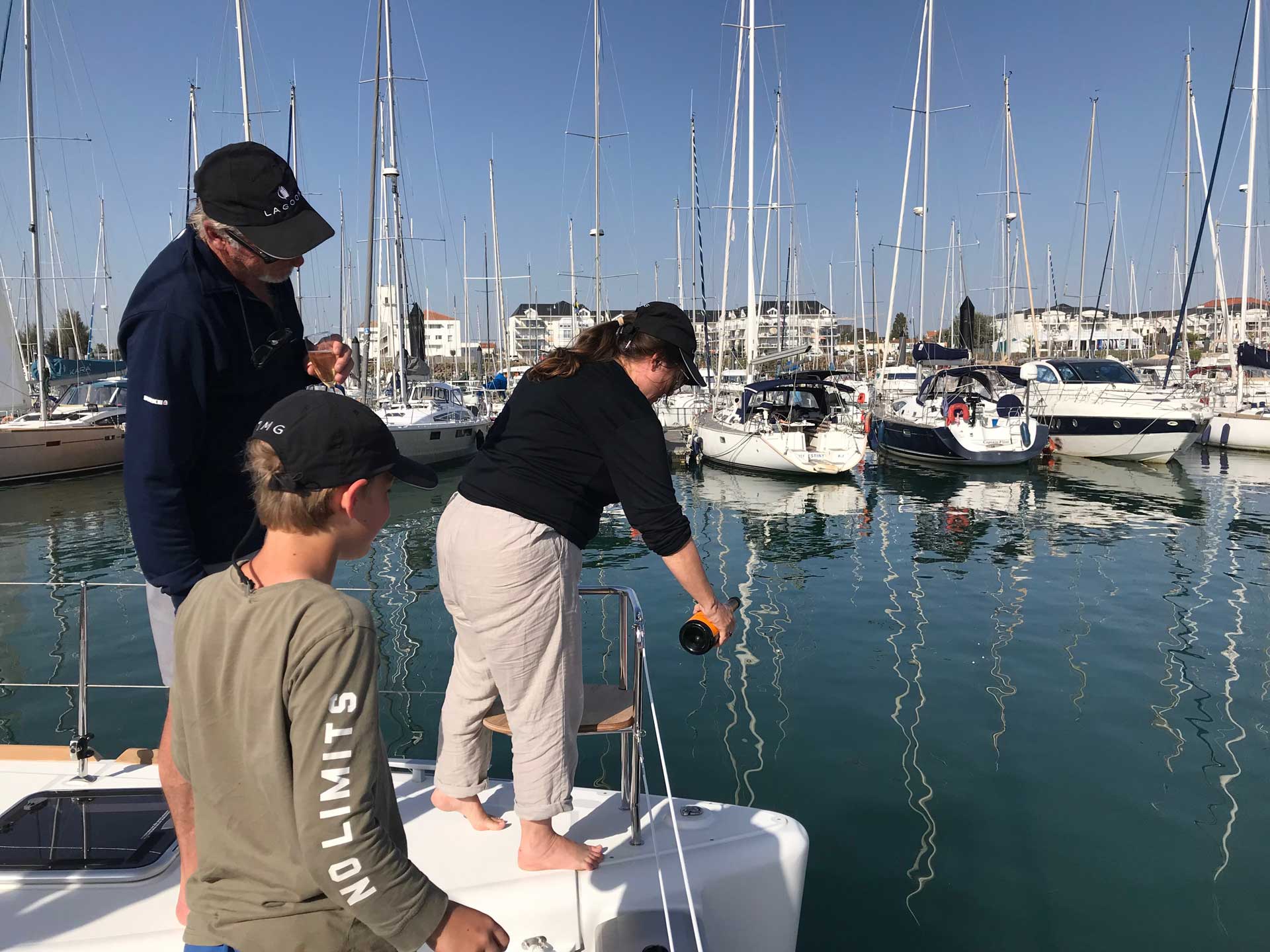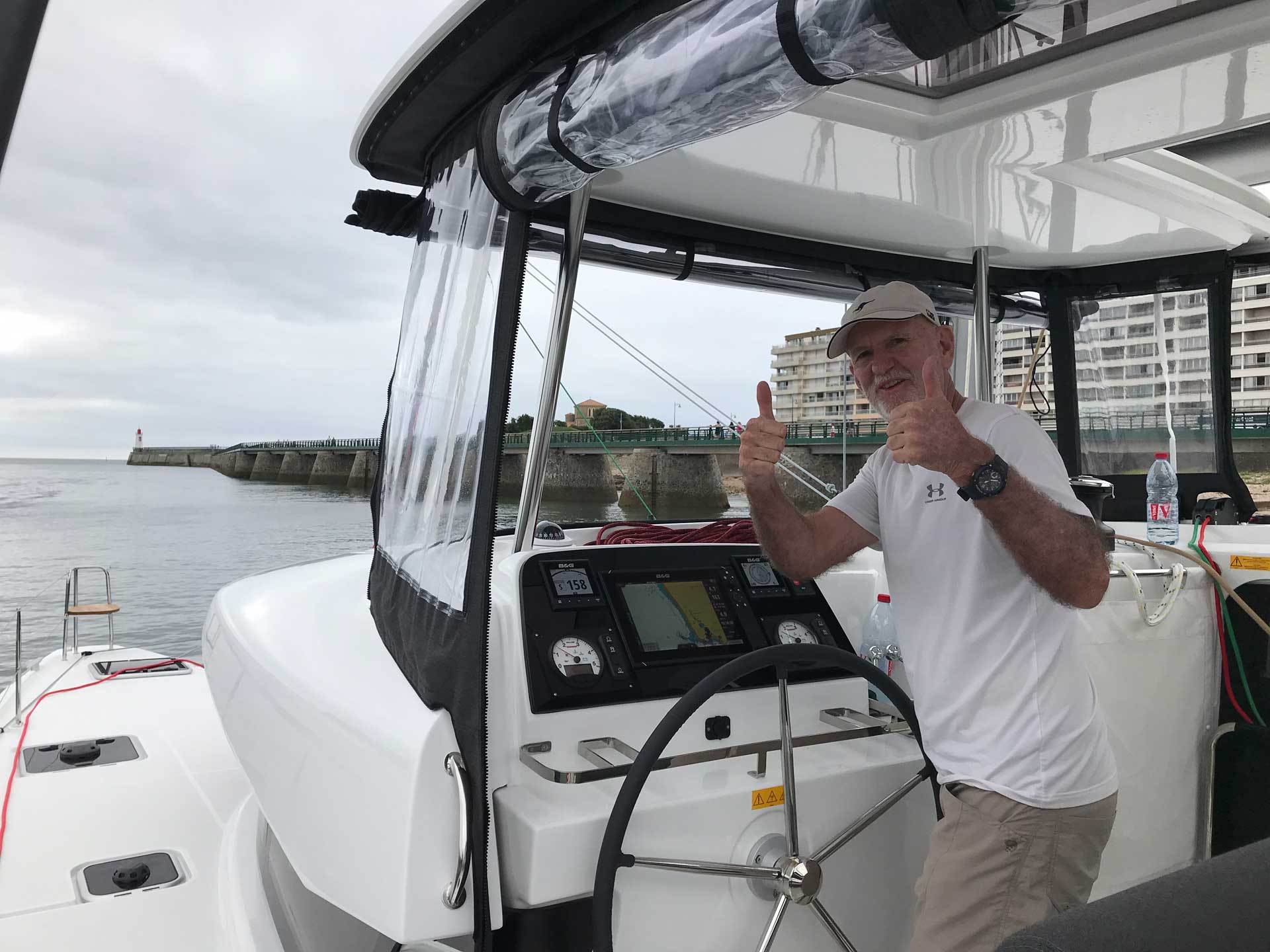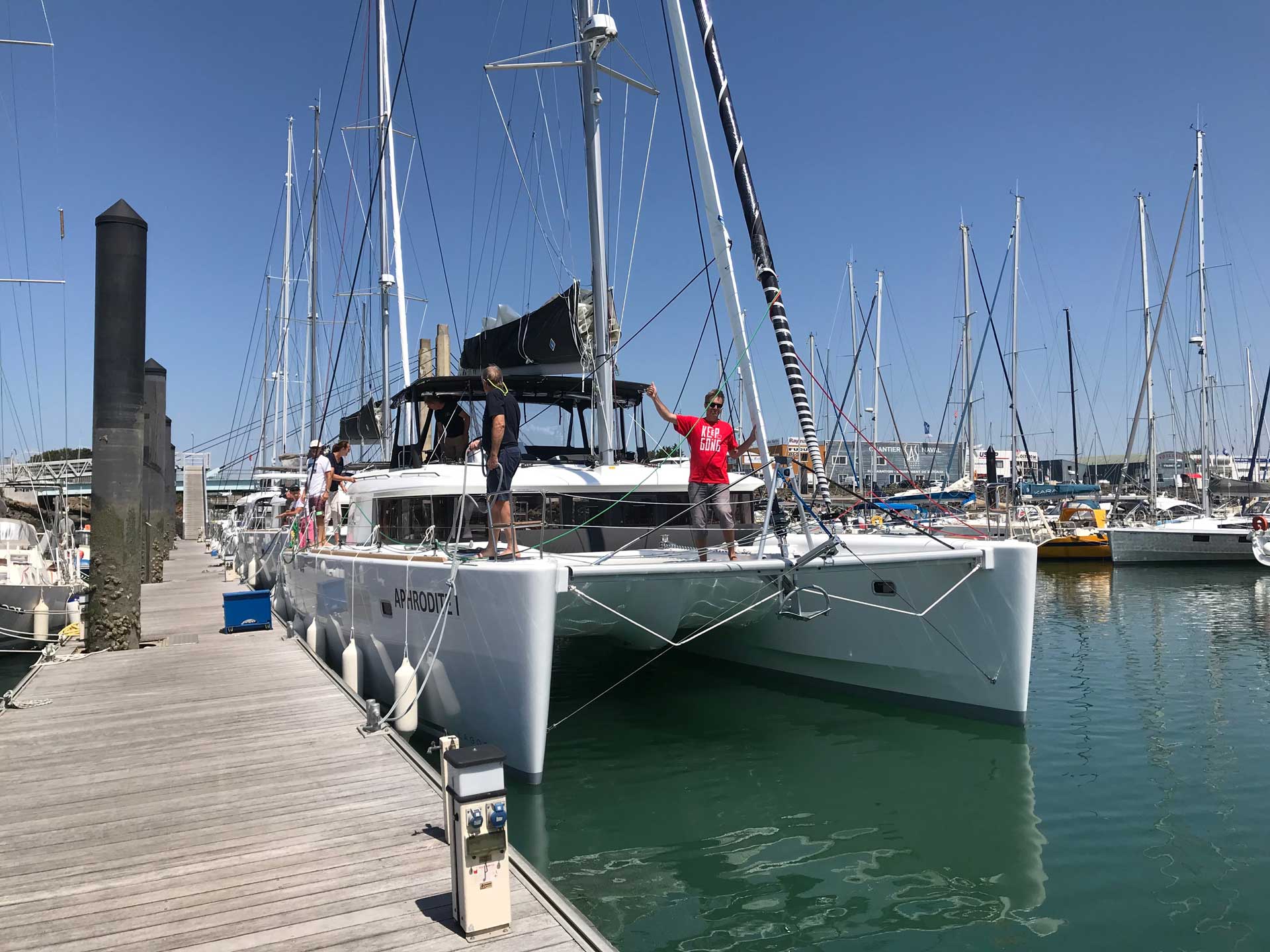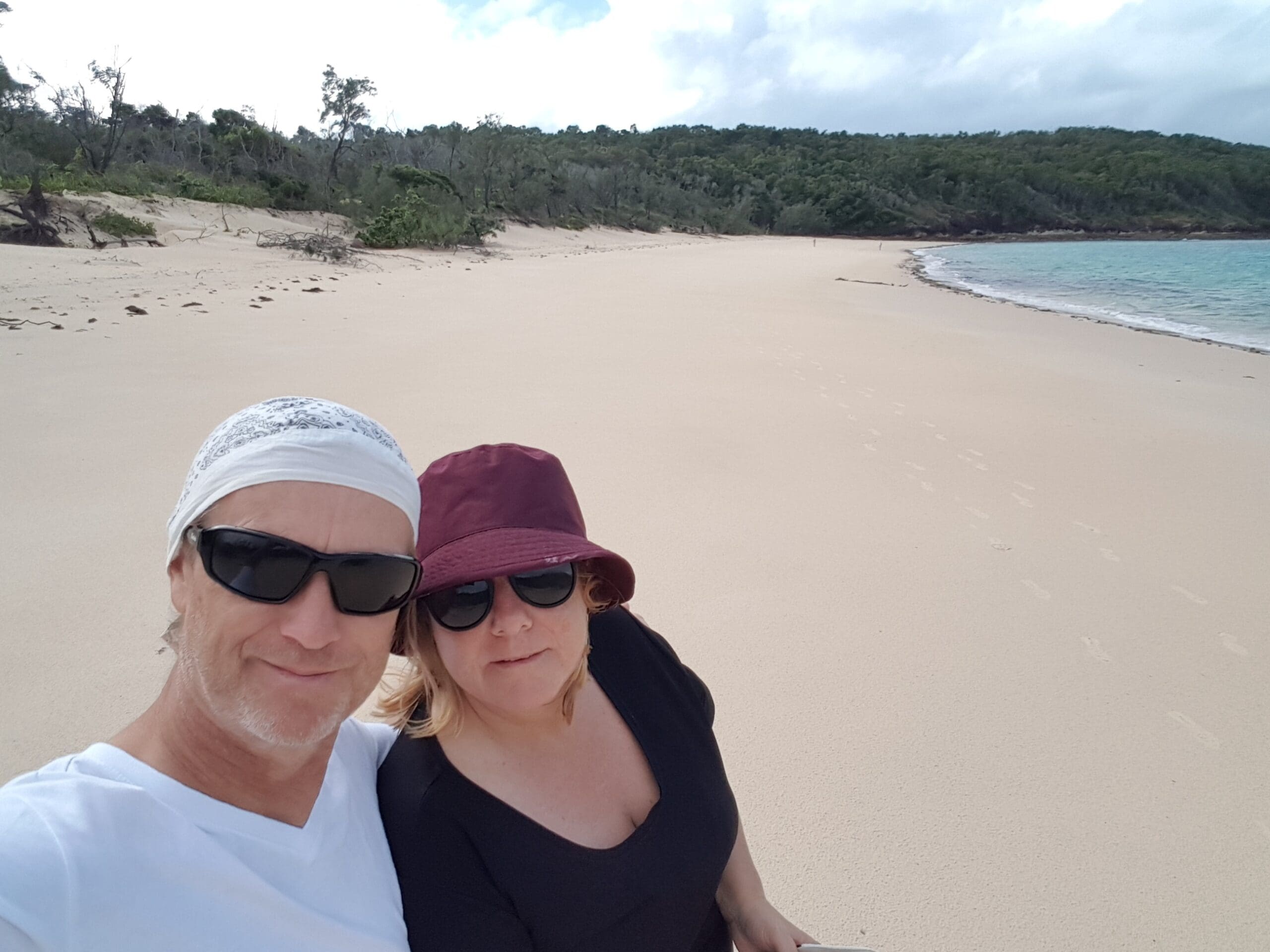 Buying a catamaran and deciding to wrap up your life on land to sail the world is a life-changing decision, one made a little harder when caught up amongst the pandemic and uncertainty it caused.
So we turned to new Lagoon owners Ian and Jackie who put together an incredible story to give you the reality of what this experience was really like for them.
read more