Sanctuary Cove 2021 Success Thousands flocked the stand…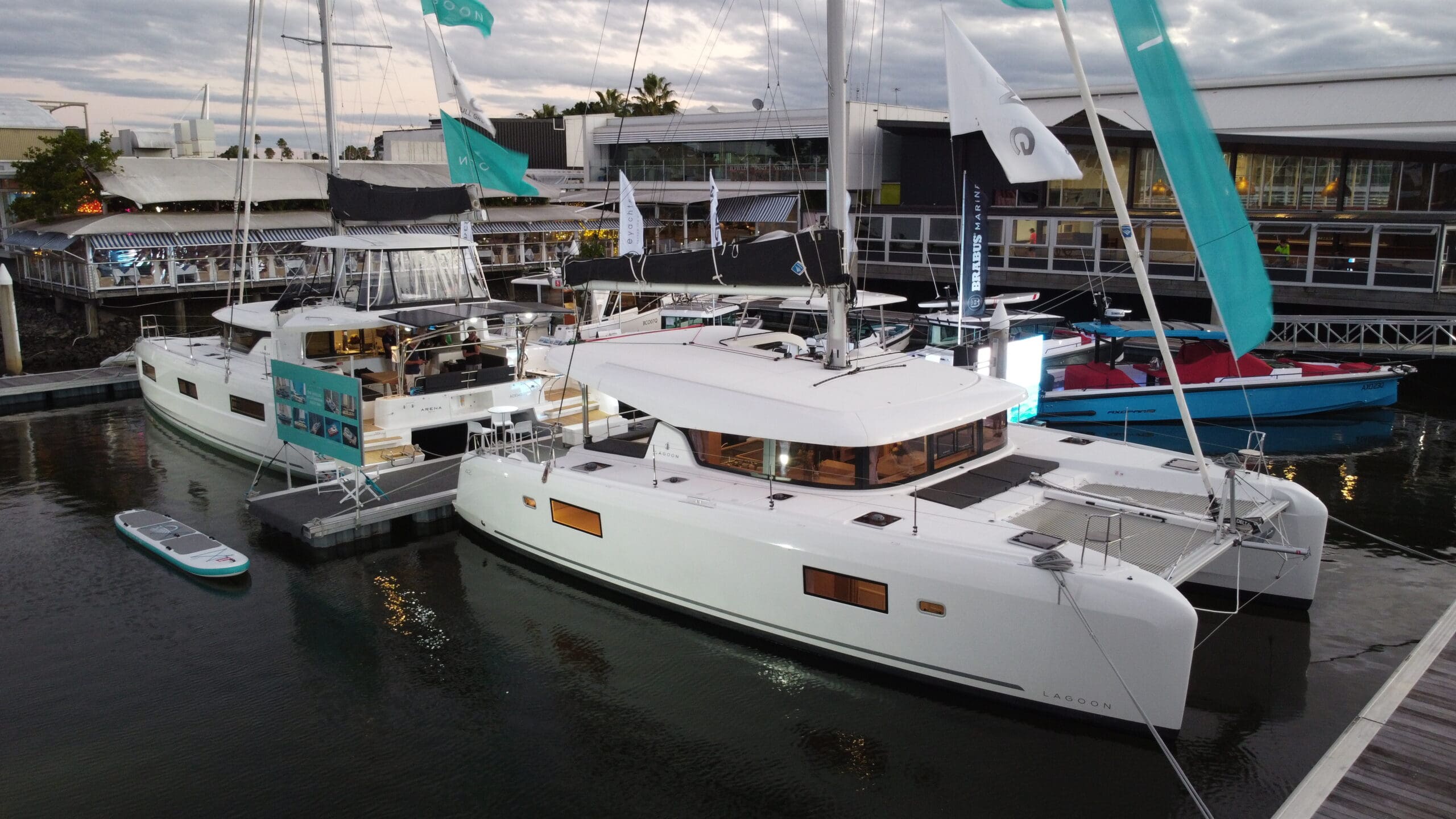 As to be expected from the number 1 catamaran company in the world, the Lagoon stand was non stop with visitors ready to walk through the best selling Lagoon 42 and new Lagoon 46.
Those eager for bluewater cruising in both comfort and luxury flocked to the stand with over 1000 hopping aboard over the 4 days and both boats stood up to the expectations. For dreamers keen to sail the world and those who are ready to explore Australia's pristine waterways it was impossible to look past Lagoons range. The 42 and 46 are a fabulous representation of cruising cats that would be ideal for families or short-handed sailors.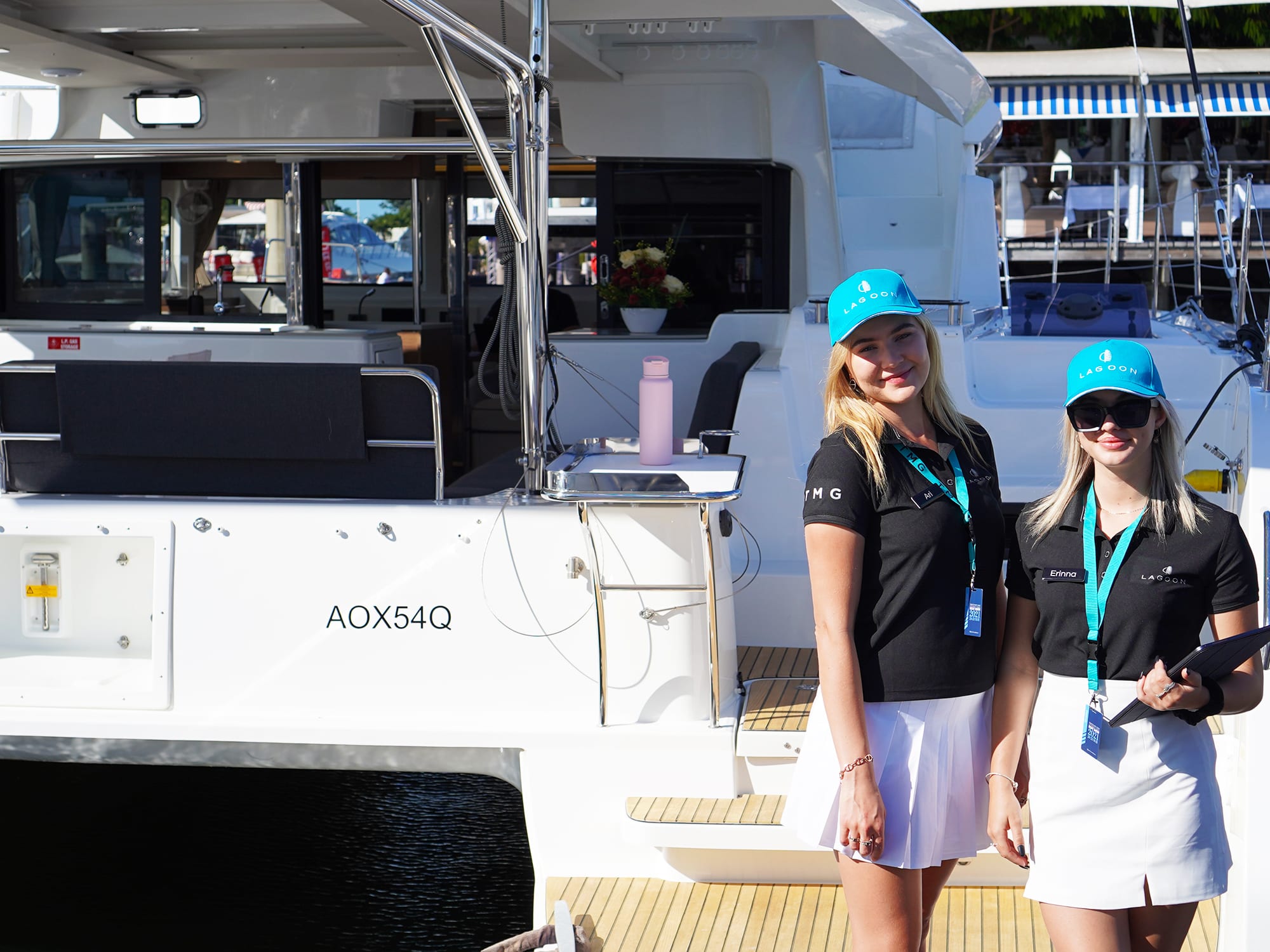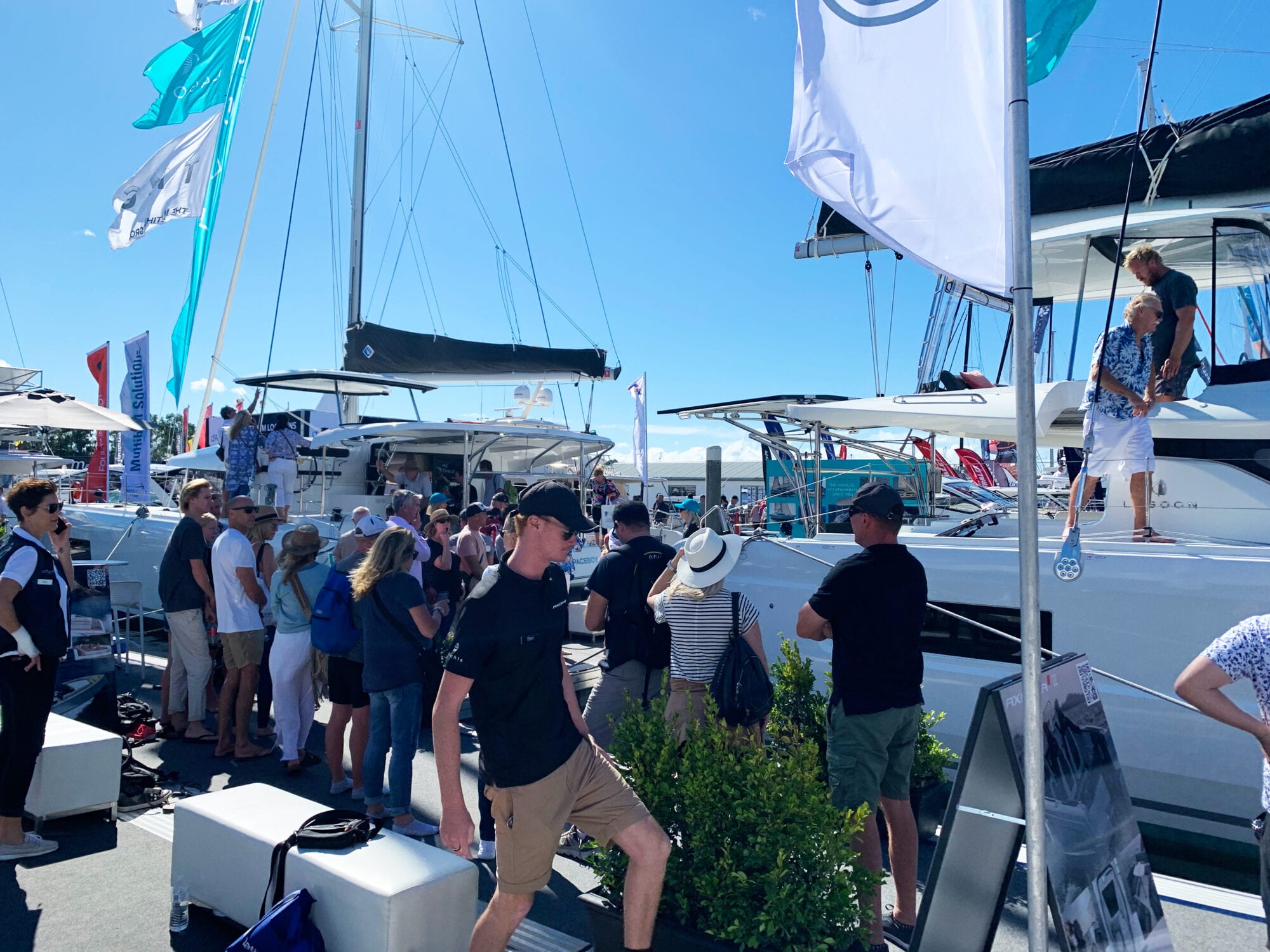 The Lagoon 42 is currently the fastest-selling catamaran in the world and it is no surprise that 750 boats have been sold since its introduction in 2016. However, the NEW Lagoon 46 adds another dimension with the flybridge, a comfortable social area but also a practical helm station with incredible visibility. The 46 also features a large sliding window connecting the bow to the saloon for that airy flow between the inside and out.
Both boats are part of the next generation Lagoon range, now with just two steps into the open cockpit, featuring a bbq set up, it is here where people could imagine the on-water entertainment potential. Once inside these boats truly shine and it is in the luxurious owner's suite where all that step aboard are in awe, these boats really are a home away from home.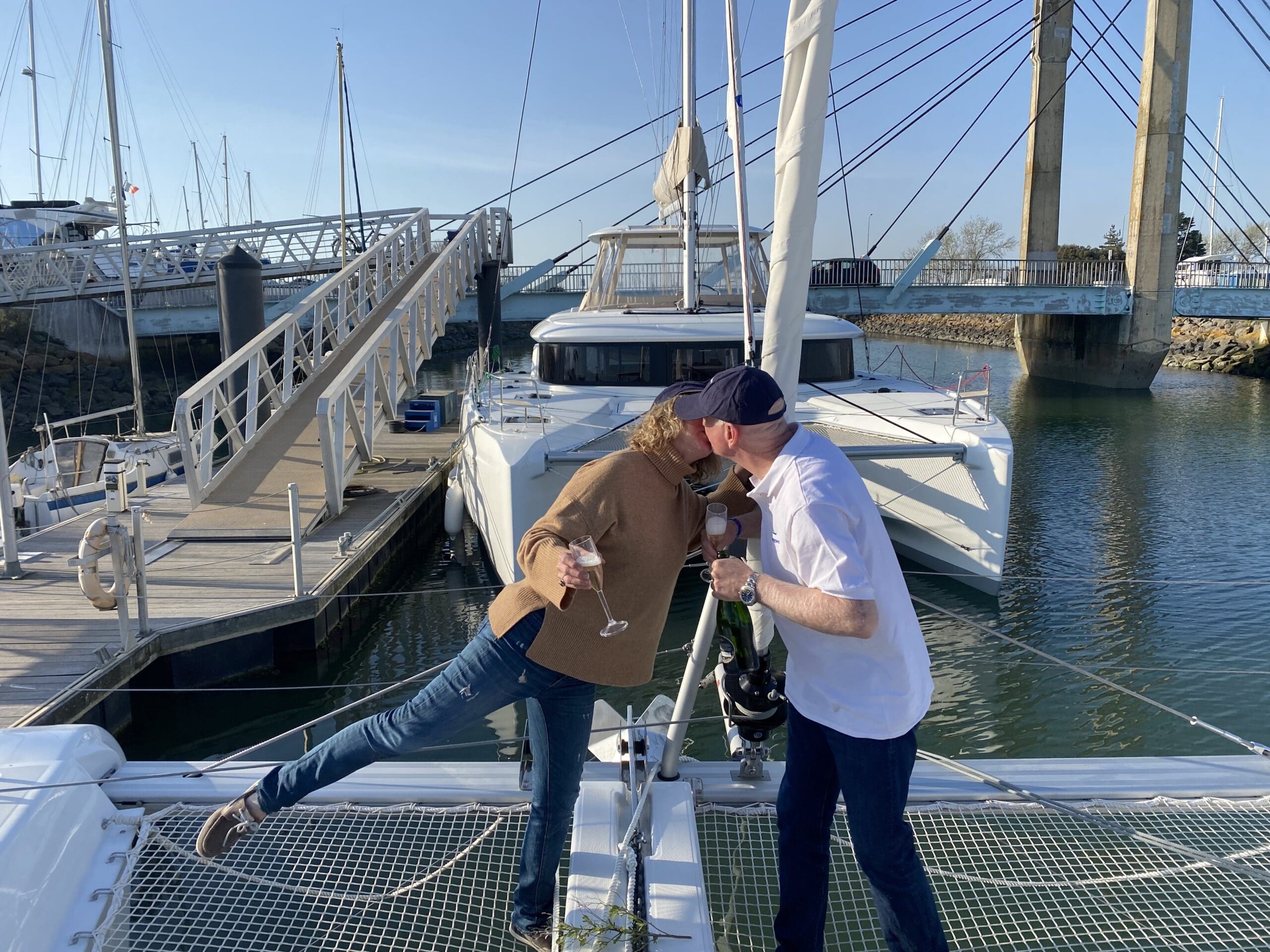 "The handover with TMG went without a hitch.  We had a very warm welcome and nice introduction to a jet-lagged John Cowpe.  Thereafter, John Gamlin spent time aboard answering questions and helping to ensure the sail rigging was accurate and in good shape.  Overall, we were extremely pleased with the handover from TMG." – Shannon and Paul.
read more