Sailing Australia's East Coast onboard a Lagoon Catamaran
Kite Surfing, Diving and Paddle Boarding
Kerry and Bryn Wellington own a Lagoon 450, Sports Top "Nautilus" and have been sailing the East Coast of Australia over the last few years.  They gave a glimpse into life on board;
Kerry's favourite part about their Lagoon is the outdoor table and cockpit area, as well as the overall volume. Something all Lagoon owners really love.
Bryn loves adventures and watersports so having the room to store the toys is definitely a win for him. Onboard they have kite surfing gear, two SUPS and diving equipment. He adds "The finish is really good, it's a fantastic boat".
When talking about their experience with Tim Vine they referred to him as a friend and commended TMG Yachts and Yoti for being "super reputable and profession," in Kerry's words "it was a really good experience".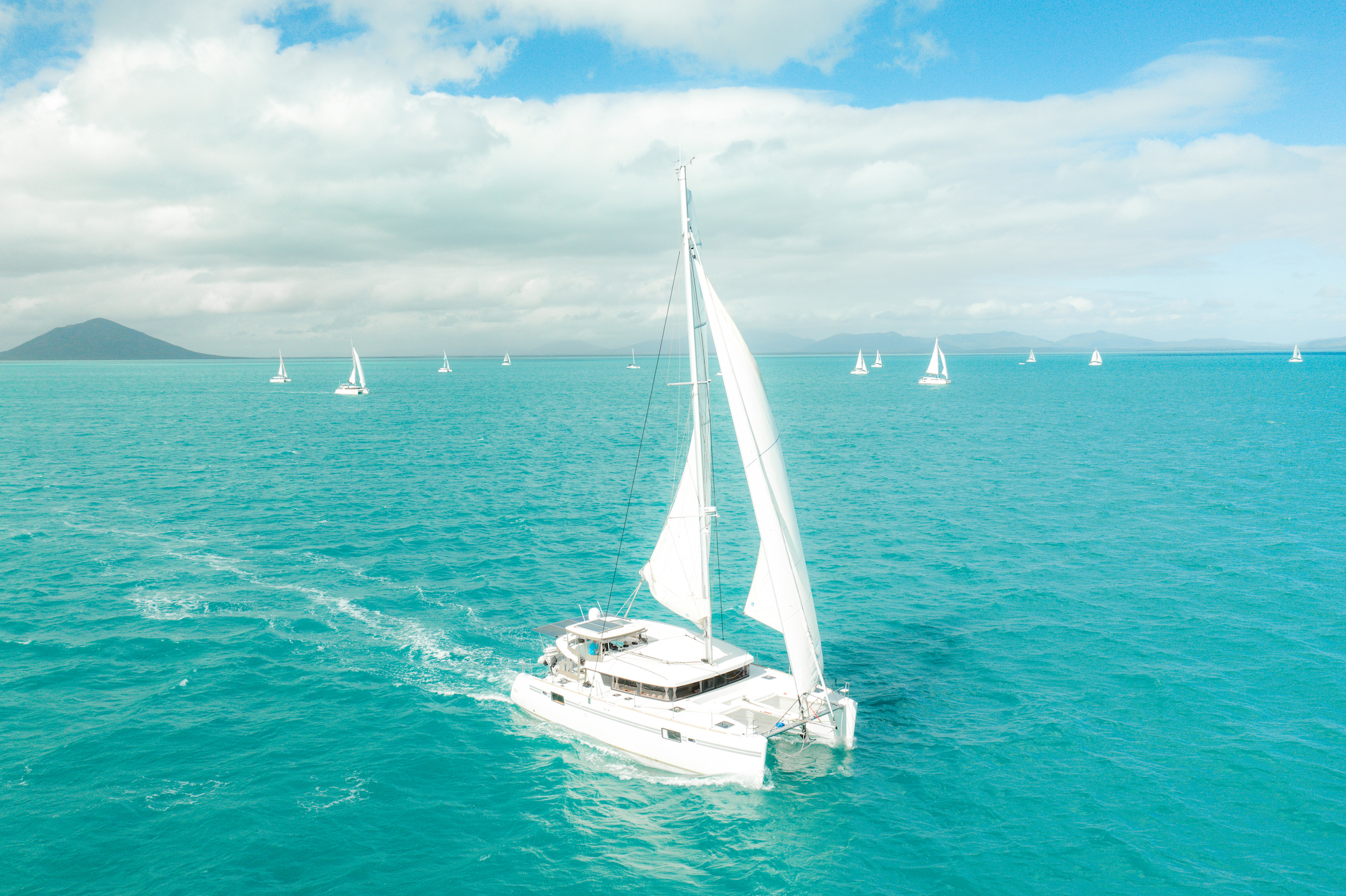 In just two short years the Wellingtons have sailed the boat from Sydney to Melbourne, fitted it out with a watermaker, a generator and radar and travelled Tasmania. Despite being too cold to swim most of the time Kerry remarks that Tasmania is "charming, there is loads of fresh produce and the people are really lovely".
Byrn added, "They all love boats and the scenery is just fantastic, yea Tassie's great!"
In April the couple set off from Melbourne and travelled 2000nm to the Whitsundays. They love the heat and weather of the Whitsundays, especially compared to Tassie. Kerry loves that there are so many other boaties doing the same thing.  A great opportunity to share their experiences with like-minded people.
In the future, the Wellingtons can't wait to do more blue water cruising.
"We've had a terrific sailing year, spending a little over 6 months onboard from the south of Tassie to Bowen. Around 4000nm (8000km) in all, visiting so many wonderful places and meeting lovely people. We'll be heading back up to the boat early next year to cruise again," Bryn remarked in a more recent conversation.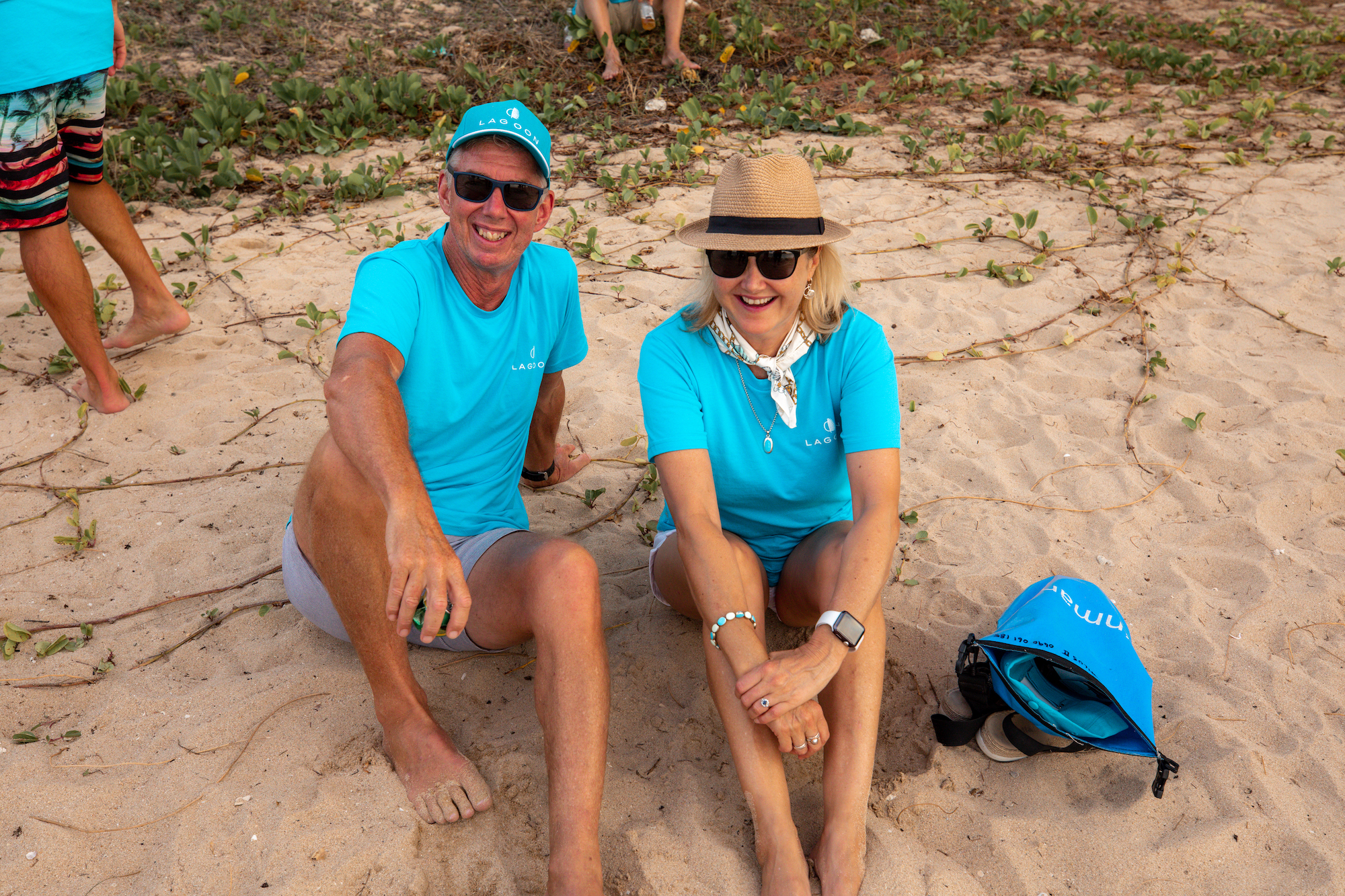 In regards to TMG Yachts and the Escapade, Kerry's favourite part of the event was the cruise and the people, saying, "It's been really nice to feel part of the family, you see another Lagoon you'd love to go and say hello and this event meant that we have now met so many others that we feel like we can do that now, so that's really nice."
"….and how welcome the TMG Yachts team make you feel, the little gift bags and Spencer coming around with muffins in the morning, it's really really good," added Bryn.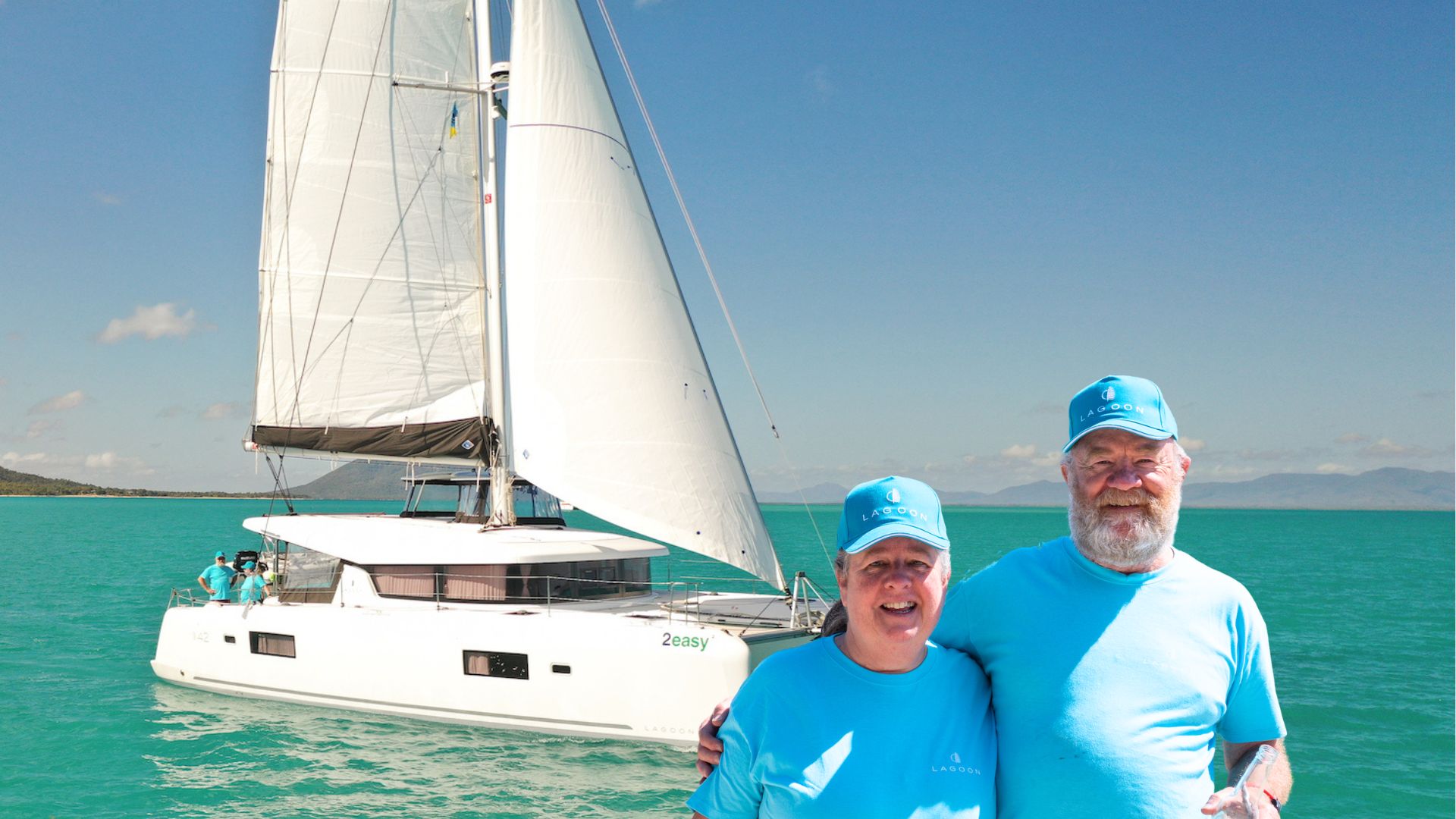 "I first saw the very first Lagoon 42 that came to Australia at the Sydney boat show in 2015. I just felt that it had everything I needed, we purchased the boat through TMG and we've been looked after very well by all the staff. We've really enjoyed the boat the first 5 months" – Ross Smith Lagoon 42.
read more