The PRESTIGE Yachts S-Line is a range of coupe and sports fly motor yachts that offer exceptional design, craftsmanship, and performance. These yachts are built to the highest standards of quality and style, with an emphasis on innovative engineering and a commitment to the environment. They are perfect for Australia's waters, where luxury and functionality meet the rugged natural beauty of the coastline.
One of the standout features of the PRESTIGE Yachts S-Line is its attention to detail. These yachts are crafted using the latest technology and materials, resulting in a seamless design that is both practical and luxurious. From the ergonomic layout of the living areas to the premium quality finishes, every element of these yachts has been carefully considered to provide the ultimate boating experience.
The S-Line range comprises a variety of models, each with its unique features and specifications. Whether you're looking for a sleek and stylish sports yacht or a spacious and comfortable cruising vessel, there is an S-Line yacht to suit your needs. The range includes models ranging from 42 to 60 feet, and each one is designed to perform at the highest level.
Australia's coastline is among the most beautiful and diverse in the world, and the PRESTIGE Yachts S-Line is the perfect way to experience it. Whether you're exploring the tropical waters of Queensland, cruising the stunning Sydney Harbour, or exploring the rugged coast of Western Australia, the S-Line yachts offer a unique and unforgettable way to see the country.
In addition to being ideal for exploring the Australian coast, the PRESTIGE Yachts S-Line is also a popular choice for exploring the Mediterranean, with TMG Yachts European delivery. With its rich history, stunning landscapes, and crystal-clear waters, the Mediterranean is the perfect destination for a luxury yachting adventure. From the rugged coastlines of Italy and the French Riviera to the tranquil islands of Greece and Croatia, the S-Line yachts offer the perfect way to experience the beauty and culture of the region. Whether you're looking for a romantic getaway, a family vacation, or a memorable adventure with friends, a Mediterranean yachting experience aboard a PRESTIGE S-Line yacht is an unparalleled way to travel.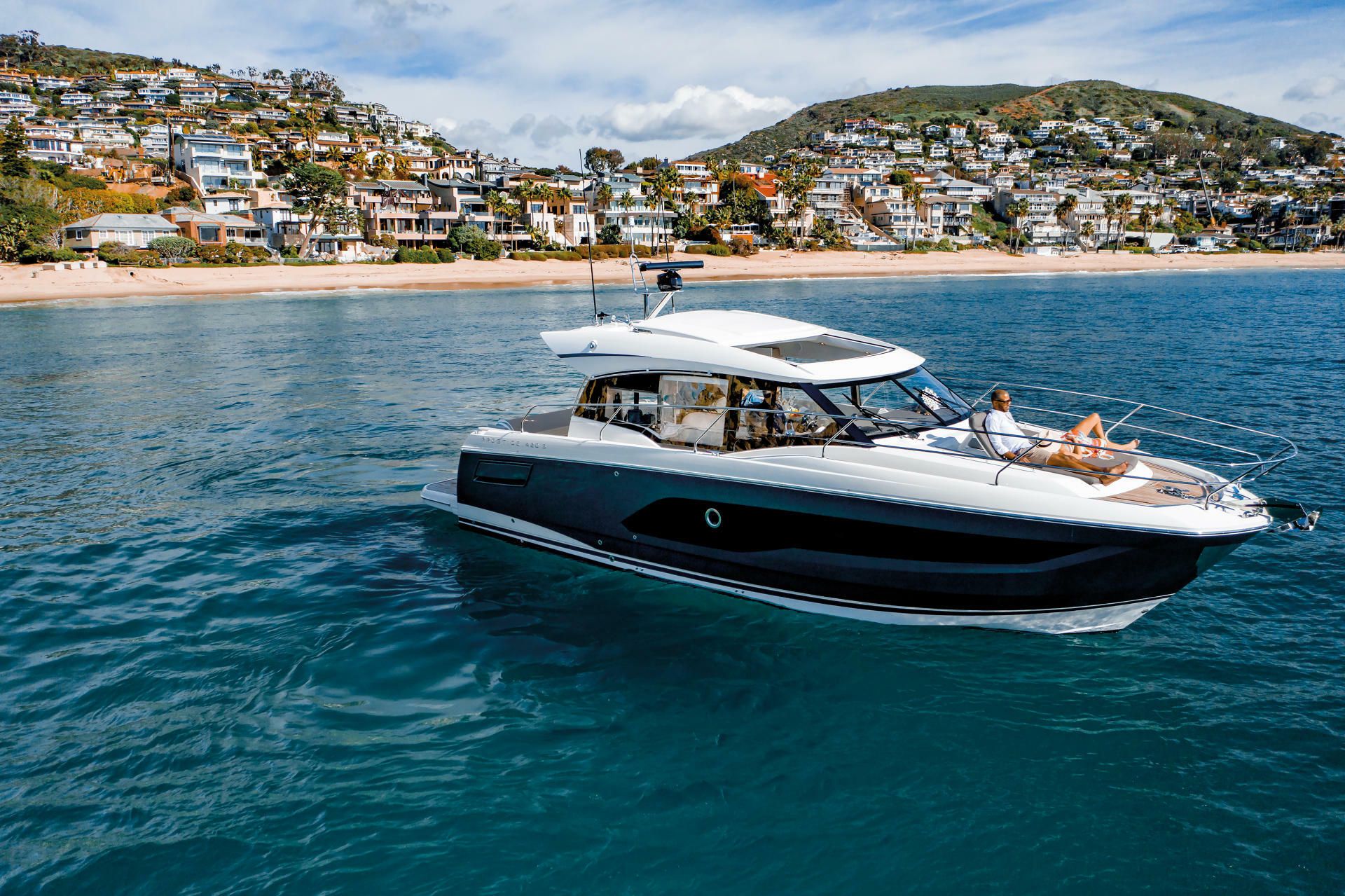 From its aerodynamic exterior styling to its luxurious contemporary interior, the intelligent layout and refined design of this chic sporty coupe cruiser affords you the performance, features and luxury of space usually found in a much bigger boat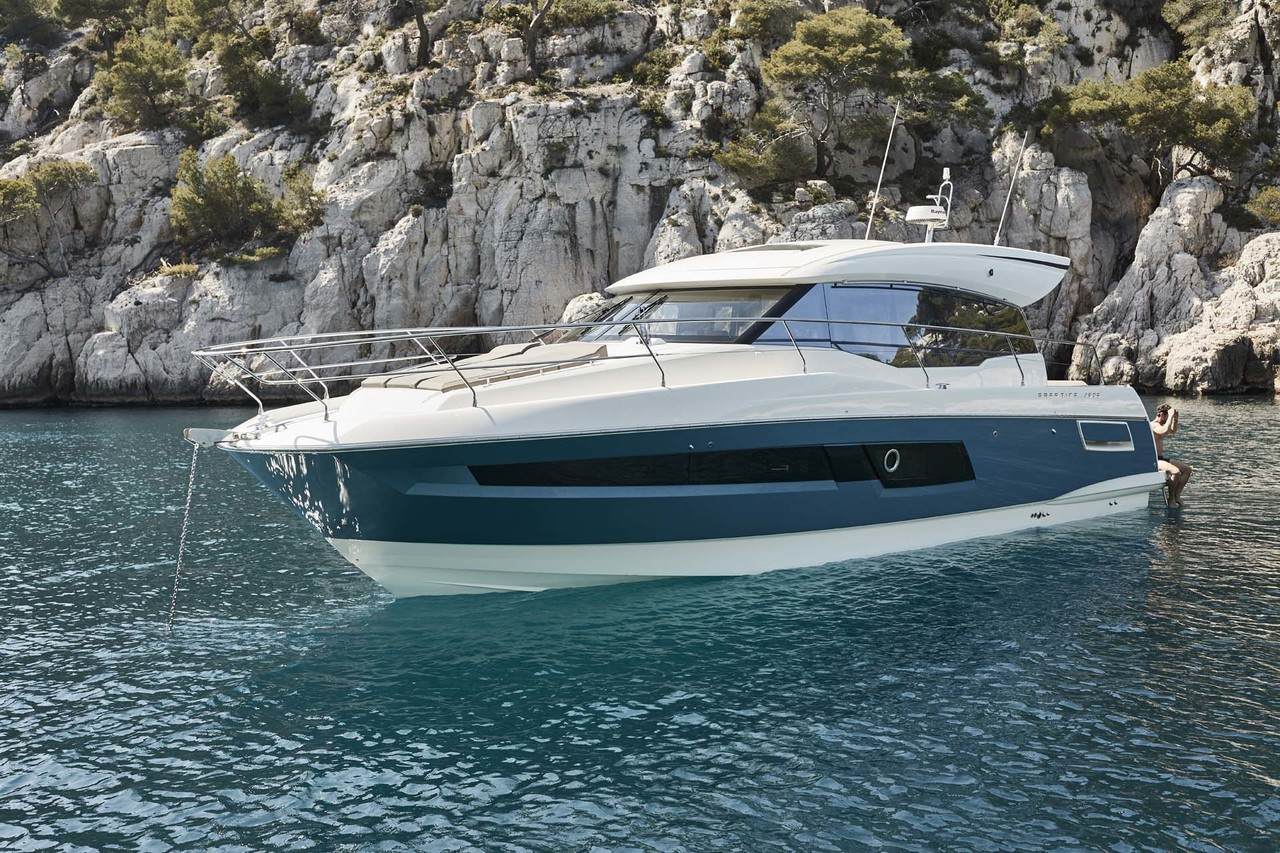 With its sleek profile and innovative design, this remarkably sporty and luxurious sport cruiser boasts all the innovations of the PRESTIGE brand, including spacious living zones and a large opening sunroof.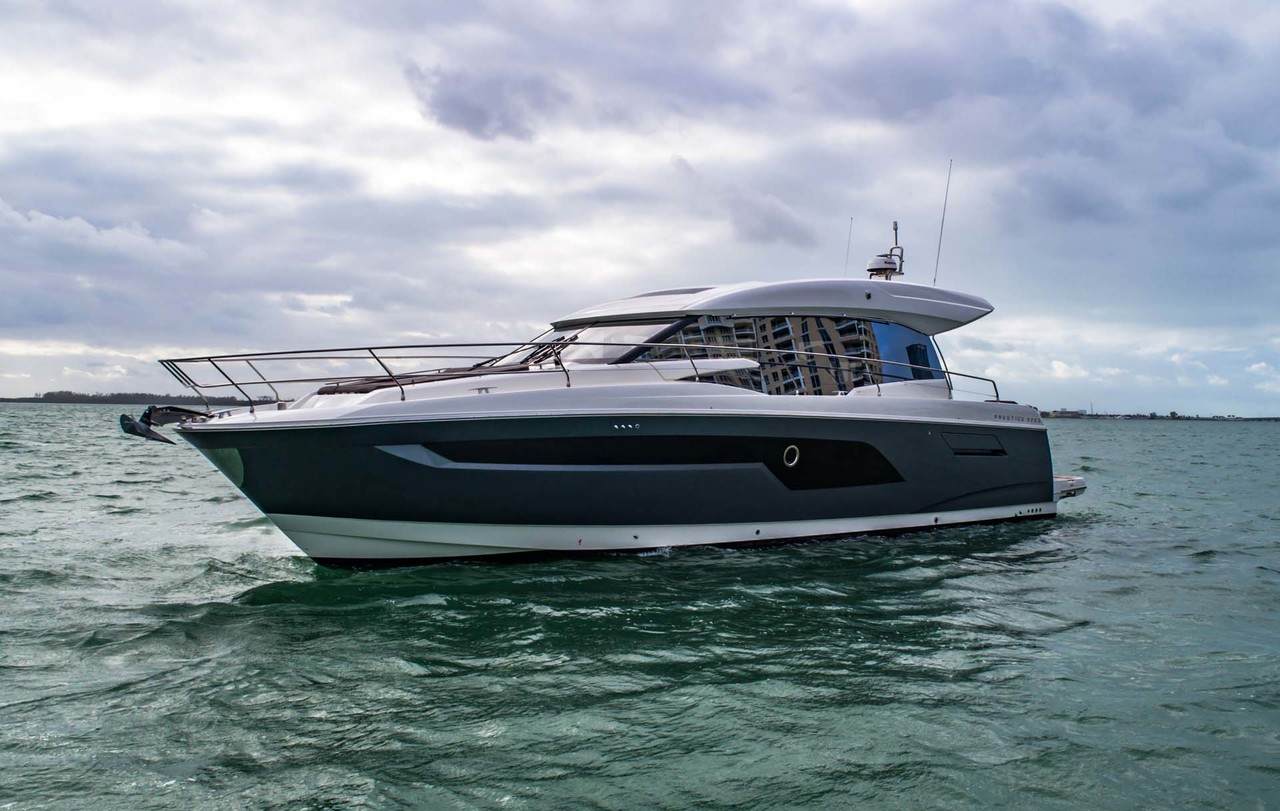 Incomparably open design, exceptionally easy handling and powerful high performance hull.
The PRESTIGE 520S has real character and a sporty-chic style, with an incomparable generous interior volume that many sixty-footers would be jealous of.
This visually stunning, sporty and elegant sportfly
has both the comfort and space of a flybridge and the style and sleek running lines of a cruiser.
Offering unparalleled luxury, it combines the benefits of a large electric sunroof with a generous flybridge.
With multiple decades of experience, PRESTIGE yachts are designed by sailors for those who love the sea, uniquely combining French savoir-faire and naval engineering with Italian design by the Garroni Design studio.
PRESTIGE Yachts' dedication to high-quality, beautiful, exacting and clever design creates contemporary and timeless yachts that are guaranteed to last. A unique layout and design concept features noble materials to accent bright, generous interior volumes.
PRESTIGE is one of the first boat builders to design lighter, more spacious, more dependable, and more comfortable yachts through continual innovation and industry-leading initiative.
Creating most large parts by infusion ensures greater strength and solidity of each piece while also respecting the environment. With unique expertise in hull design, our hulls are designed to withstand tough conditions
The latest in automated robots and cutting-edge technologies are used to ensure the PRESTIGE production process is always the same, maintaining the highest level of quality standards from the smallest to largest vessels.
All PRESTIGE yachts feature SEANAPPS technology, which enables you to monitor your yacht in real-time, to plan and schedule maintenance services and to consult the maintenance log, all through a dedicated mobile application.
As an integral part of Group Bénéteau, PRESTIGE has the financial stability and buying power of this group, leaving you safe in the knowledge that you are acquiring a great value, trusted product with superb worldwide after-sales service.
PRESTIGE Yachts Australia
As an award-winning agency, TMG Yachts is proud to announce that we have been appointed as the sole distributor for the prestigious luxury powerboat manufacturer PRESTIGE Yachts in Australia. With over 400 yachts imported into Australia, the team at TMG delivers the highest standards of service and advice.
"The DNA of PRESTIGE sits well within our portfolio, the French Art de Vivre delivers discrete elegance.  An unpretentious yet luxurious product.  Allowing easy owner operations and delivering experiences and memories in an escape from the every day,"  says John Cowpe, TMG Yachts Managing director.
"We strongly believe that TMG Yachts is the right partner to promote and represent the full PRESTIGE product line in such a key market. Australia has always been a demanding market and looking for space on board, comfort, and luxury, which our F, S, X and M-Line are offering," announces Tanguy TERTRAIS, PRESTIGE Yachts Sales Director Asia Pacific.
Australians value reliability, independence, and the ability to share their love for boating with family and friends. If you're looking to take advantage of what Australia has to offer, with its unspoiled waterways and untouched cruising destinations PRESTIGE Yachts' range of vessels is the perfect choice for local trips and coastal cruising. The time has never been better to explore our backyard and experience the freedom and exhilaration of cruising on a PRESTIGE Yacht, and TMG Yachts will be with you every step of the way.
In addition, the opportunity to launch vessels directly in Europe at the factory is a unique opportunity TMG Yachts offers Australians with PRESTIGE. PRESTIGE Yachts are manufactured in two locations, including one of the largest production facilities in the world in Lazobier, France, as well as Monfalcone, Italy. The ability to cruise through the Mediterranean before shipping boats back to Australia is something TMG Yachts knows Aussie clients will love. 
Let TMG Yachts make your dream a reality…
Tell us what you're interested in and a member of our expert team will contact you shortly.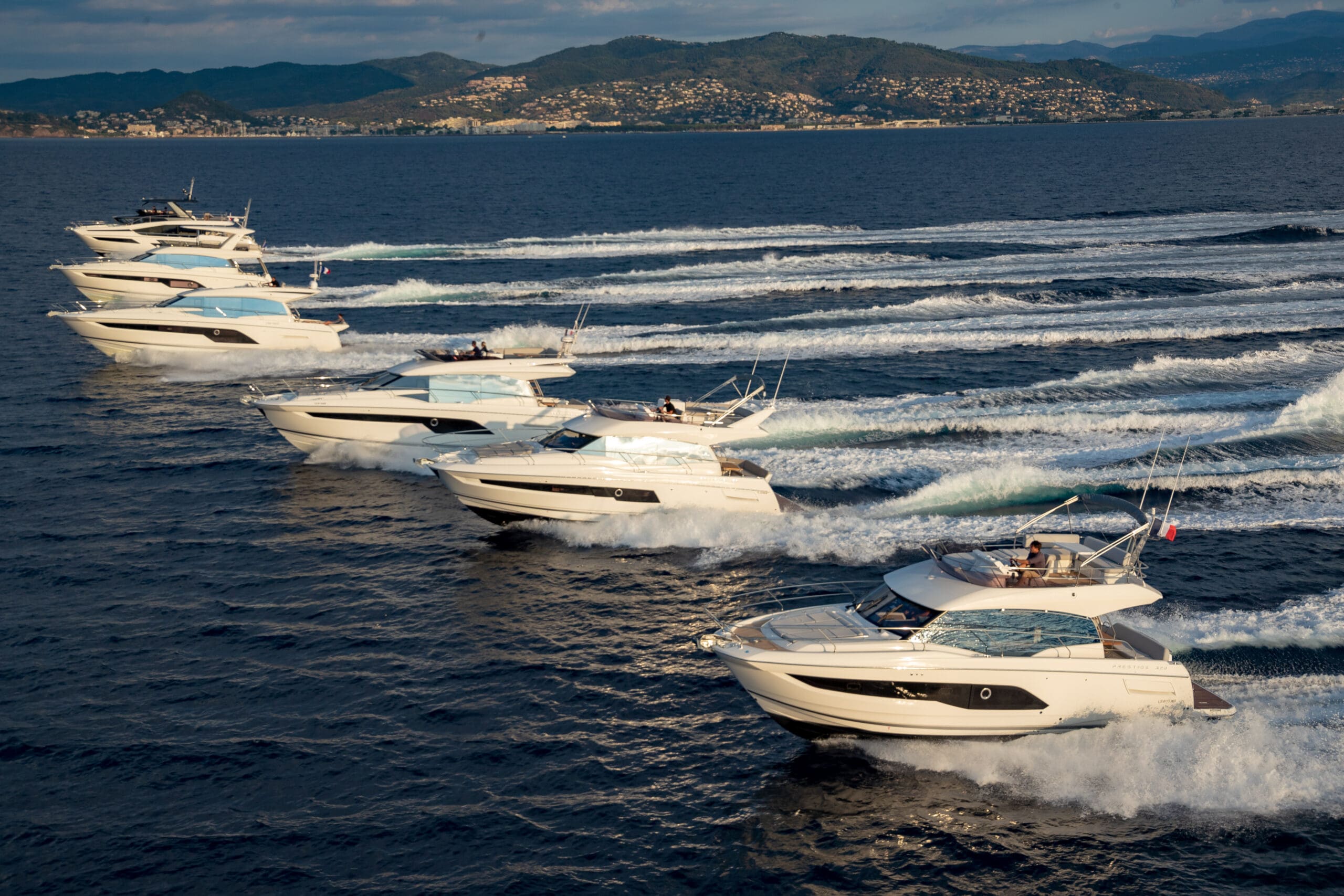 Munive Yachting – January, 2023
Stephen Munive walks you through this Prestige 460S (2020) With Twin Volvo Penta D6-IPS600 Engines
Boating NZ – April, 2022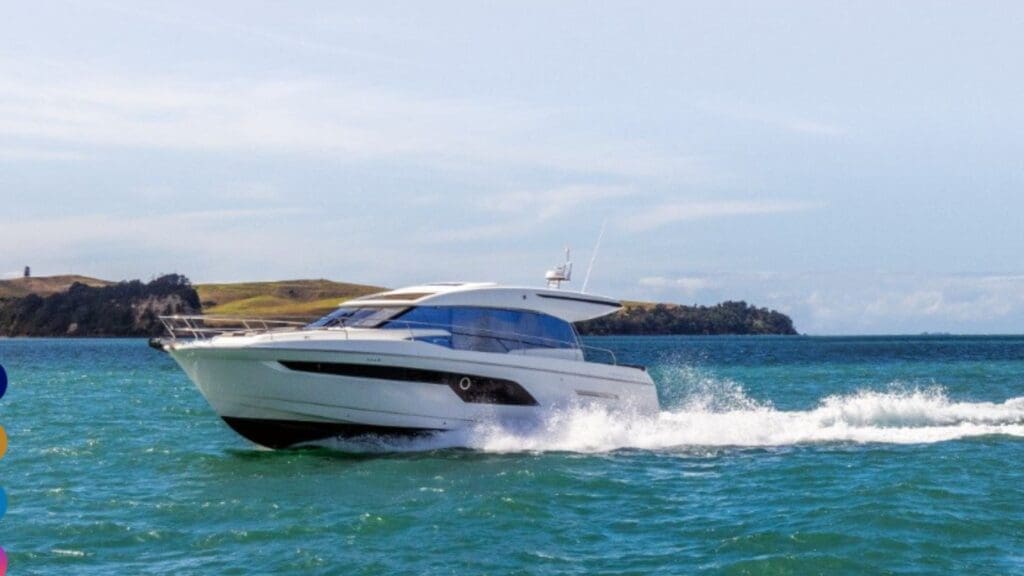 Prestige has now celebrated 30 years of designing and building luxury motor yachts, and these two Prestige 520s certainly created an impression, one which had us asking whether this could be the ultimate luxury cruiser able to fit into a 16m berth.
Orakei Marine- March, 2022
Watch this amazing video of the Prestige 520s and 520 fly being reviewed by Boating New Zealand out on our gorgeous waitemata harbour.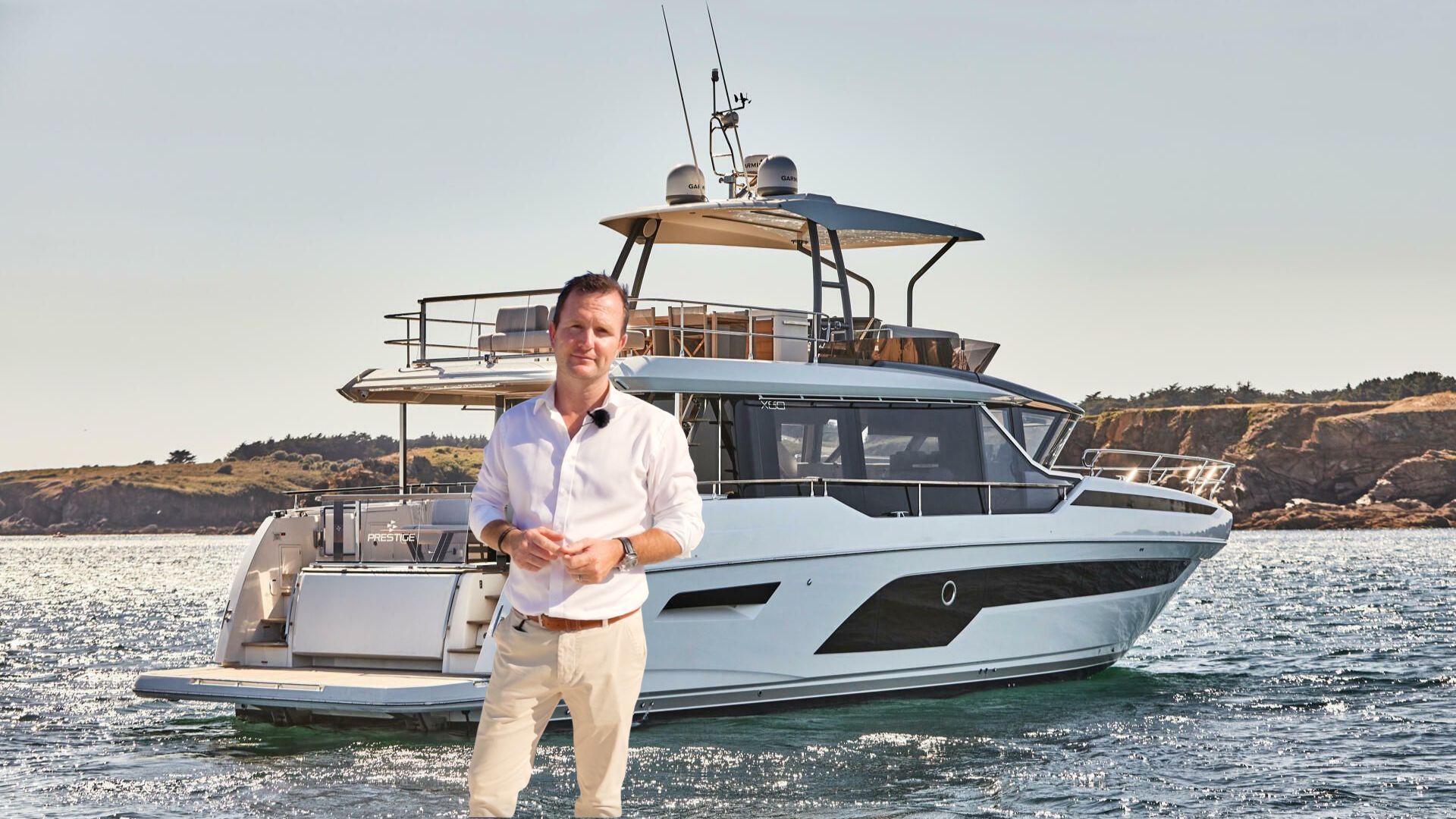 Welcome aboard the PRESTIGE X60, a vessel that effortlessly combines modern style with timeless luxury. Rowan from TMG Yachts takes us on a journey through this remarkable yacht, showcasing its key features that make it stand out in the world of boating.
read more