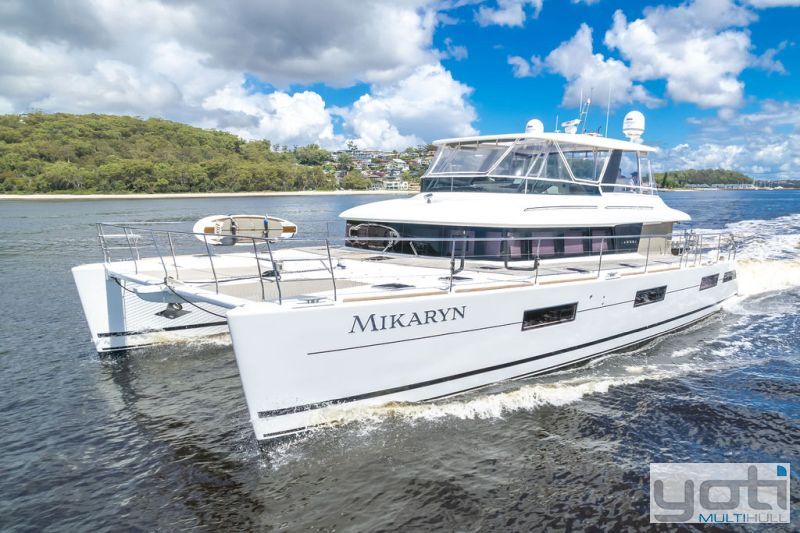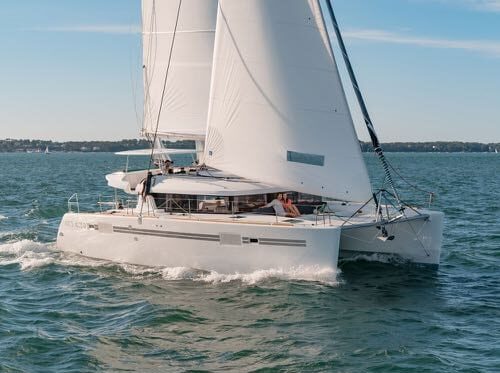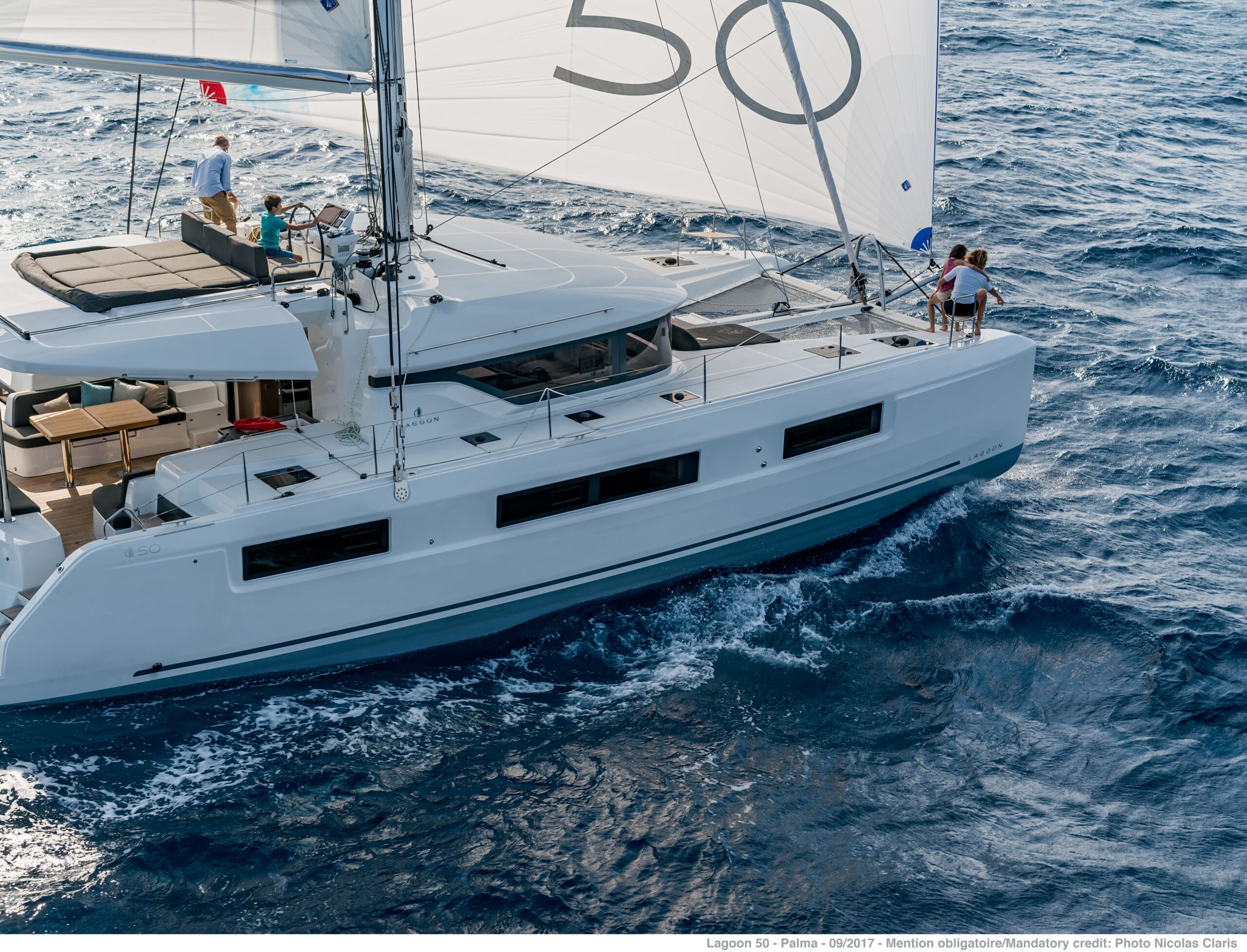 Club Marine – 2020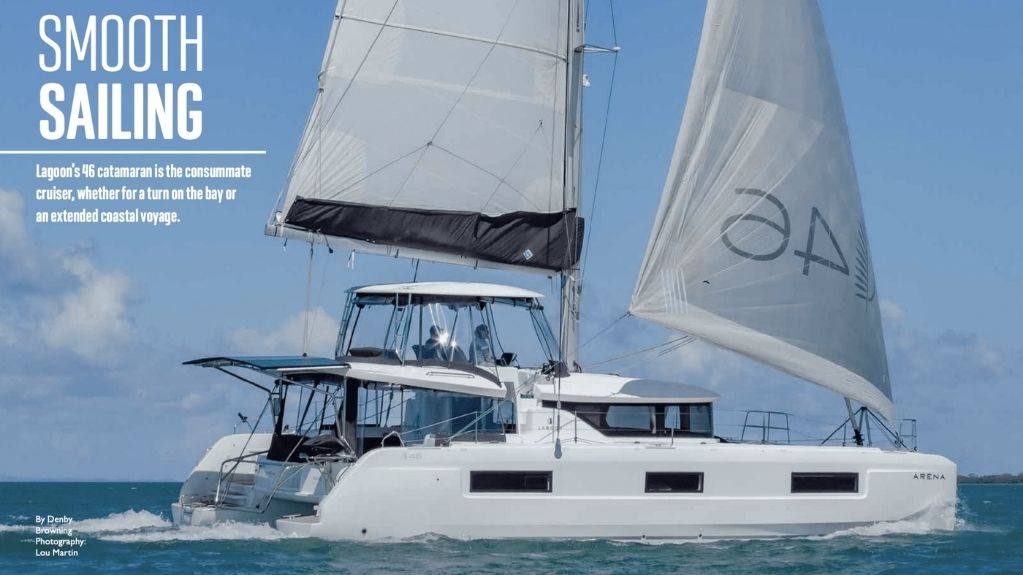 Enter the catamaran. This configuration offers all the benefits of traditional monohull sailing with the wondrous benefit of horizontal decks and tables. There is also the pleasure of space: wider decks, wider living spaces.
Sail Magazine – June 2021
Replete with living space, the boat presents an unmistakable profile, sporting a hardtop that shields the flybridge and helm station from the weather and makes for a tall, triple-stacked silhouette.

Catamaran Guru
This catamaran has quite simply one of the best designed interiors and aft cockpit layouts on the market. It has unparalleled accommodation possibilities, available in three to six cabins, with the third cabin inboard of each hull and surprisingly, even with that many cabins, it does not feel cramped.