LAUNCH OF THE NEW LAGOON 42 IN DUSSELDORF
The new Lagoon 42 has just been launched in Dusseldorf, TMG's Peter Hrones got chance to jump on board at her world debut. Here's what he thought of this fantastic new boat…
"The stand out feature is the wide and sleek transom… two or three people could easily sit dangling their legs and taking in the view. The cockpit is cleverly laid out, uncluttered and spacious with room for up to a dozen guests and a sun-bed on the starboard side.
"When I sat at the helm in the skippers armchair I could see it would be easy talk to everyone in the cockpit and also sail the boat single handed… thanks to the self tacking head and modern rig design. Docking will be a breeze with perfect vision to all 4 points of the hull.
"The transition to the saloon is seamless with heaps of galley and fridge space. You can seat 8 round the table and the navigation table is perfectly positioned.
"Going into the cabins and seeing the enormous island beds made me feel like I was on a 48 footer! It's incredible how the Lagoon design team have made a 42 footer feel so spacious. The brilliant hull design offering the chines above the waterline means that the hulls have maximum volume without loosing performance.
"For me it was the best designed Catamaran I have ever seen and would own one myself without a second thought. I can't wait to sail it after Sydney boat show!"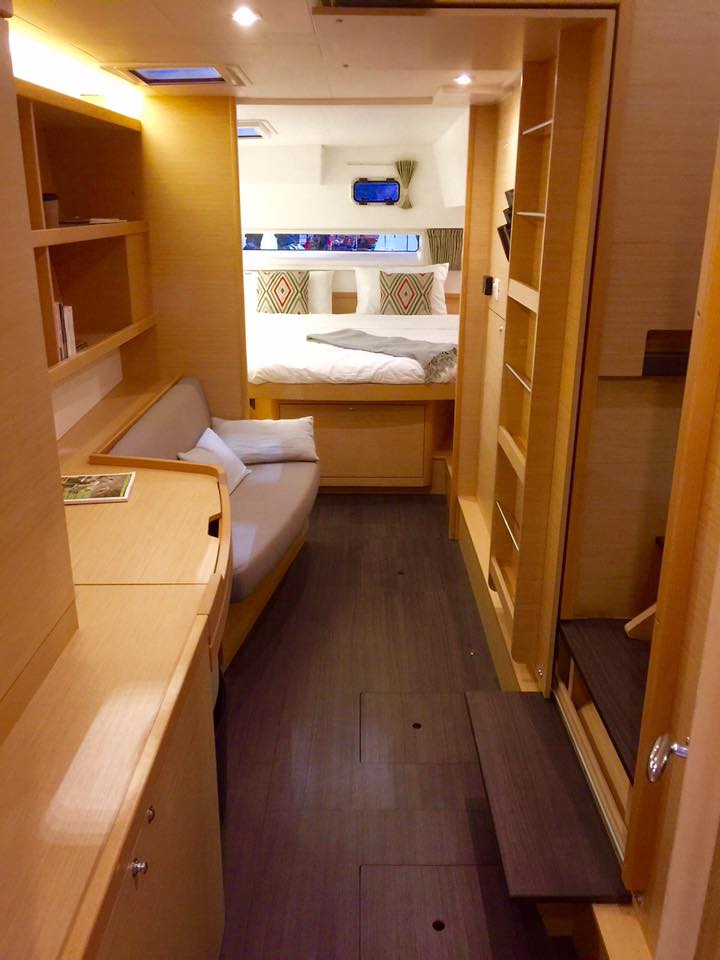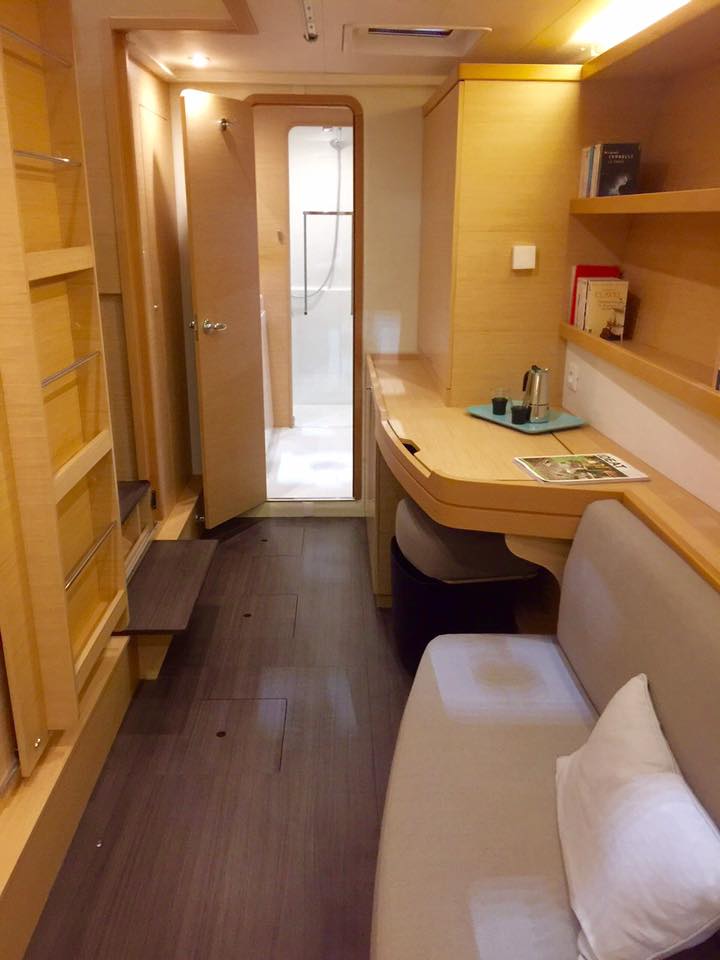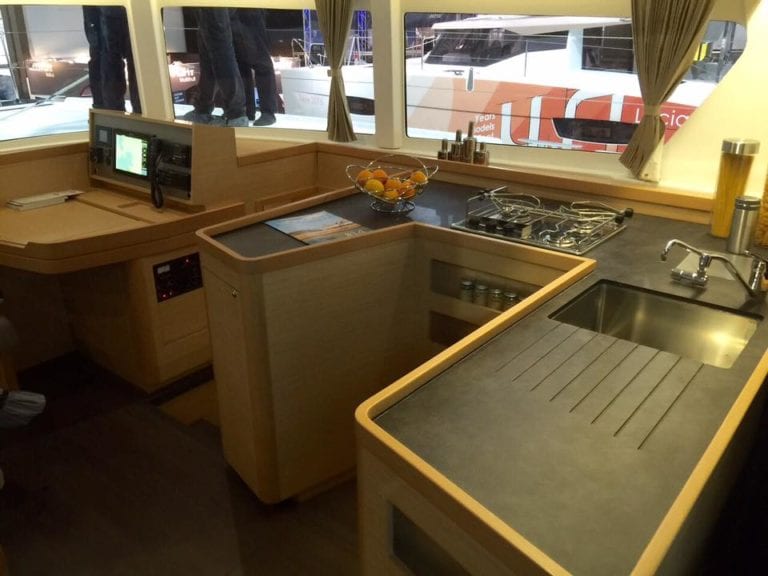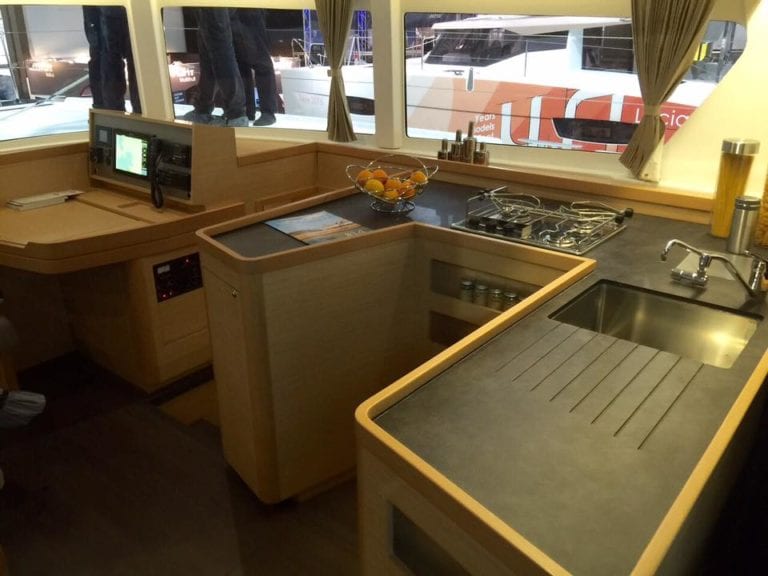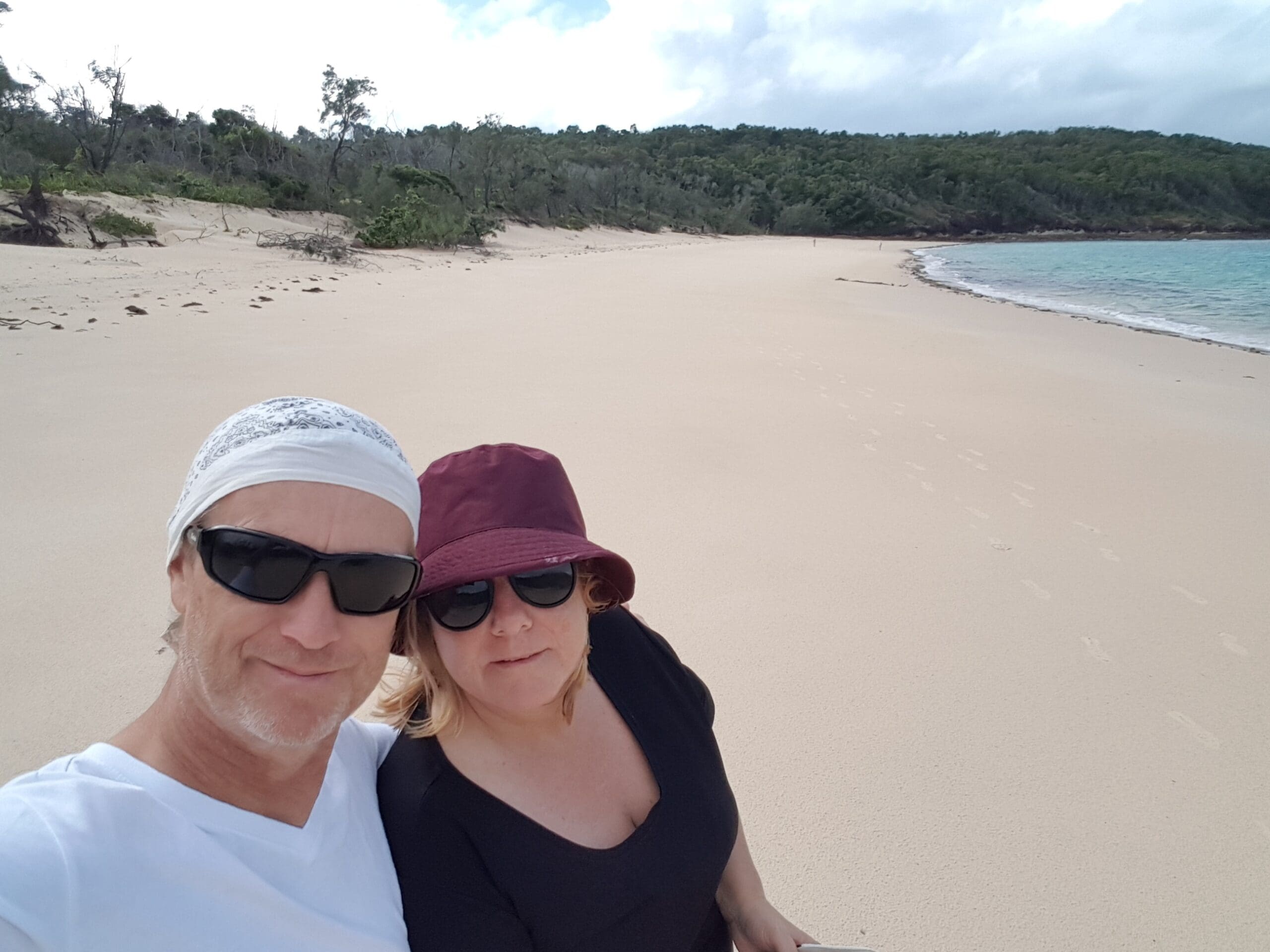 Buying a catamaran and deciding to wrap up your life on land to sail the world is a life-changing decision, one made a little harder when caught up amongst the pandemic and uncertainty it caused.
So we turned to new Lagoon owners Ian and Jackie who put together an incredible story to give you the reality of what this experience was really like for them.
read more