Latest Pickup In France – The World Carries On
There is no denying that the world looks a little different at the moment but there is light at the end of the tunnel and TMG continues to make Lagoon Catamaran handovers in Europe possible!
When TMG realised that flying to Europe was going to be tricky we got in contact with our trusted long time partner, Nicolas Rousseau. Nico is a previous Lagoon employee and has been working with owners for years so it is safe to say he knows Lagoon Catamarans. We are so happy that Nico has now come onboard as the dedicated TMG representative on the ground in France.
A special thank you to Nico for being so fantastic over the past year. Nico brings the same TMG energy to our owners at handover and does a fantastic job of going through everything, living up to TMGs standards.
Another thank you to Oliver D'enquin who leads the commissioning team above and beyond expectations, ensuring our clients receive their boats in pristine condition.
It is these connections we have made in France over the years that now allow us to bring TMG quality handovers to Europe during these uncertain times and that is exactly what happened just a few weeks ago when Sven and Caroline picked up their new Lagoon 40, Kwilena. Here is what Caroline had to say about their experience…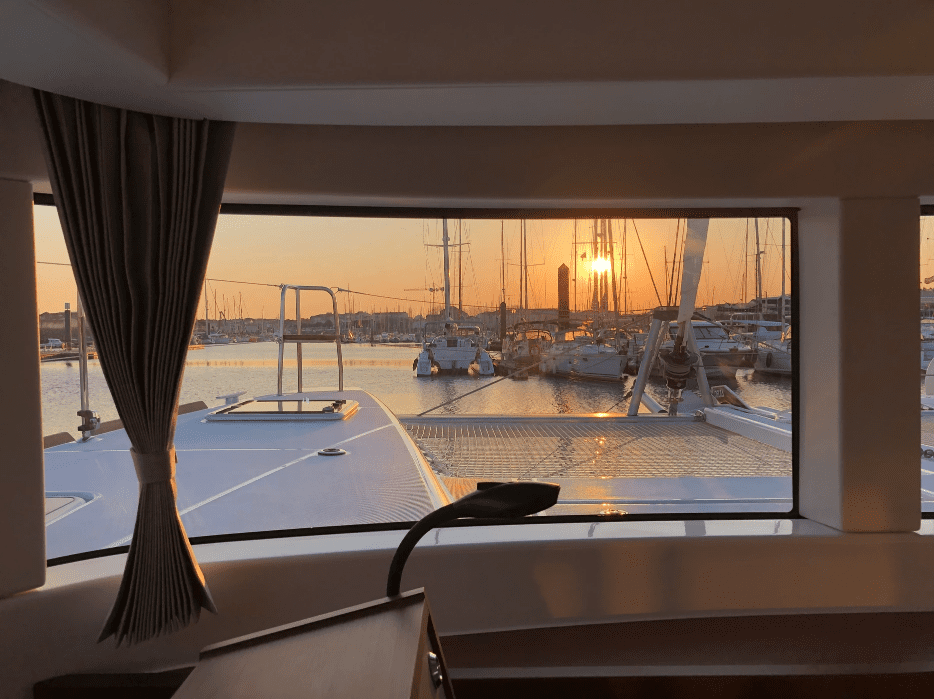 We decided to stick to our schedule and pick up our Lagoon 40 in Les Sables-d'Olonne in early March despite the uncertainty surrounding the current worldwide pandemic and the lockdown in France (curfew in France is 7 pm). 
Thanks to effective use of the internet and our smartphones pretty much everything could still be accomplished and was business as usual, just more patience and time are required and delays have to be expected.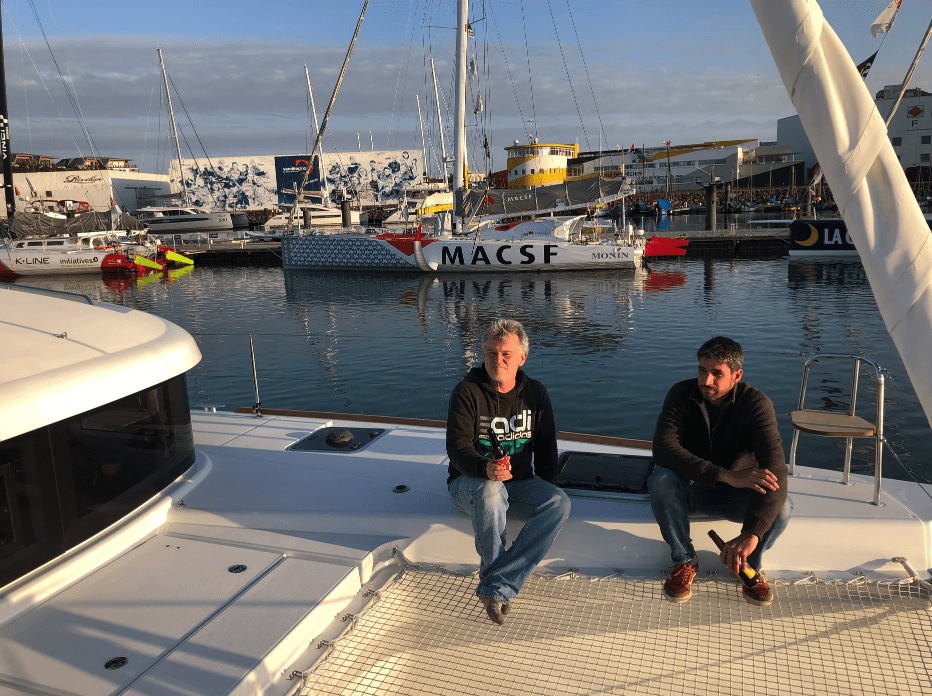 There were no temptations either to go for coffee, drinks or dinners as everything is closed. Boat cooked meals are just the norm at the moment thanks to grocery shops and French bakeries still being open. The general shopping experience is currently heavily reduced as all non-essential shops are closed.  
Many of them e.g. boating shops still allow for you to order items by phone or online and pick them up at an agreed time or in front of the shop. We are also planning more ahead and have organised our solar panels to be installed in a different country since certain custom delivery items do not fit into our timeframes. The key is to stay flexible.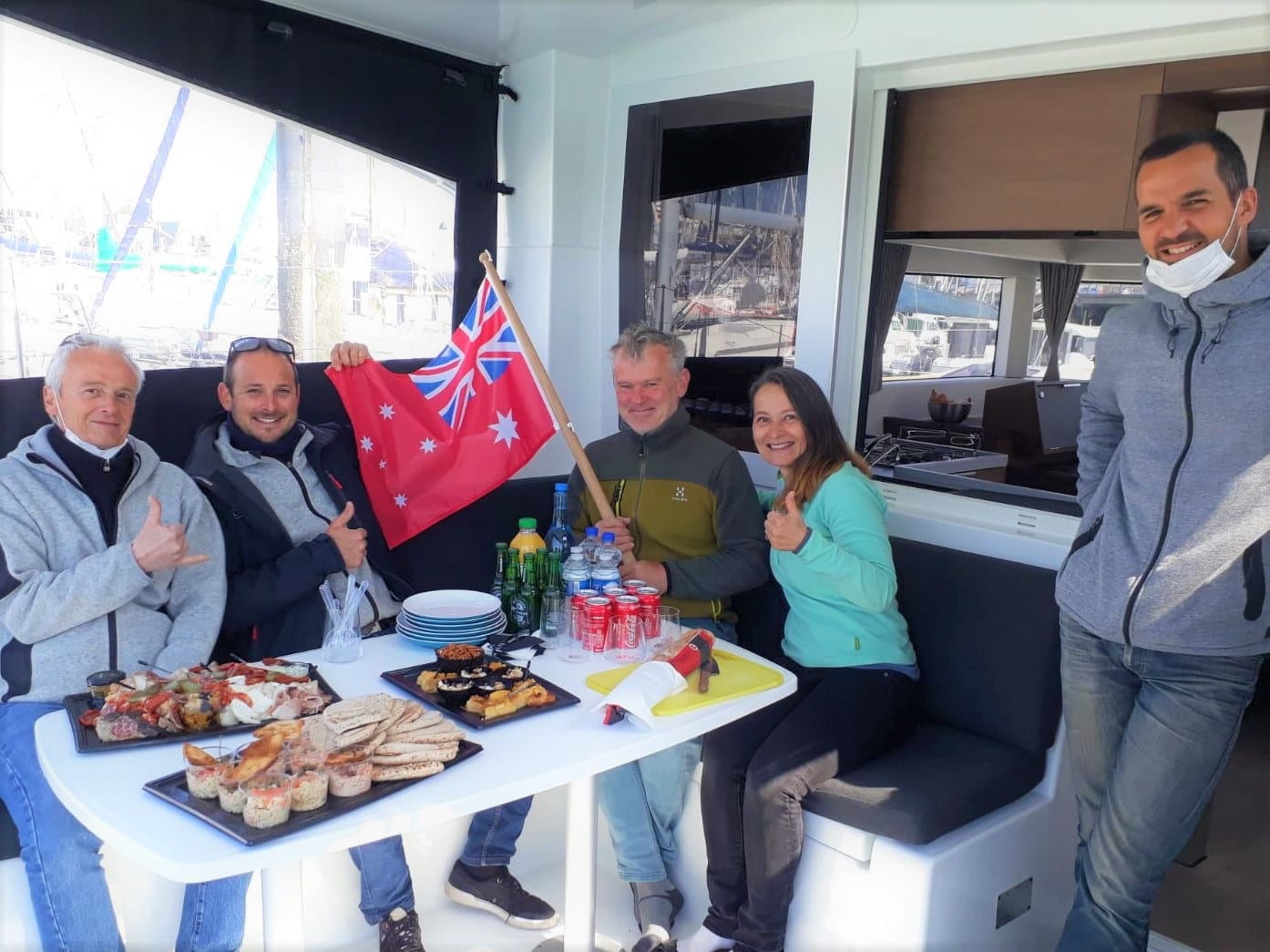 It is exciting to see all the new Lagoon boats being put in the water every day – business must be good and great to see that people are still purchasing boats as a way to safely enjoy the outdoors. 
We were a little concerned about potential warranty items or after services once we pick up the boat during Covid however,  the service and professionalism from TMG (who have been there for us from day 1), the handover, Nicolas and the Lagoon commissioning team (despite having a reduced workforce and covid challenges)  were faultless and second to none. Who knows, maybe we even got more attention during the pandemic.
 For us, we have no regrets and we are so happy to have taken the plunge. We could not be happier.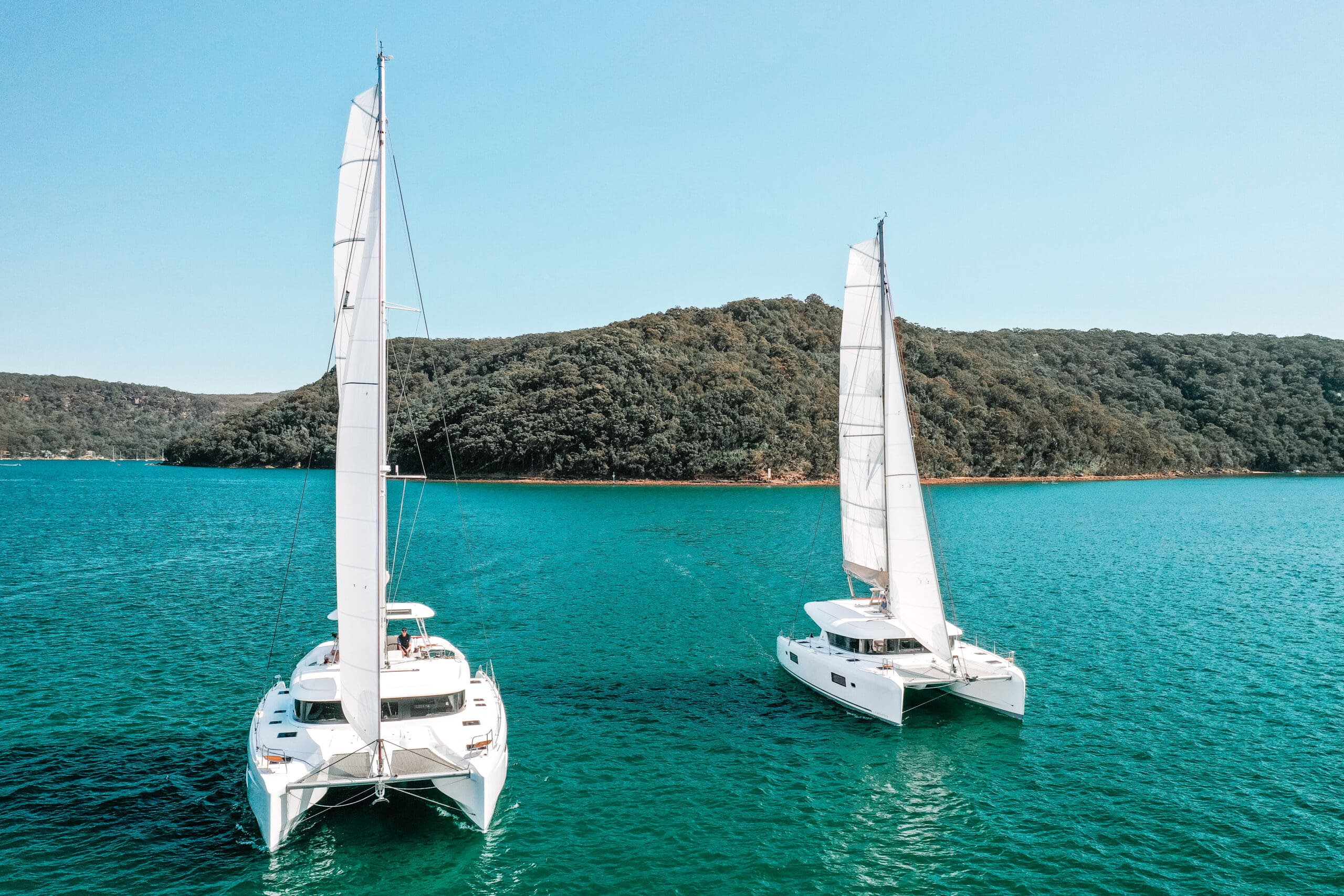 We are looking for an outstanding and highly capable COBLI Business Manager and Group Events Organiser to manage and co-ordinate the operations and growth of the COBLI fleet and to also co-ordinate and organise high-profile Eyachts/TMG Group Events including Boat Shows and Owners Events.
read more