Lagooned on the Lake 2020
Register interest Lagooned on the Lake 2020 Recap
Once again, Paul Rogers, Kathryn Roper as well as Greg and Sue Harding organised the annual Lagoon owners event in Lake Macquarie in Feb 2020.
The proud owners run and communicate with other like-minded owners via the Facebook Page Lagooned in Oz…
The main focus of the get together was for those members who could not make the Lagoon Escapade in the Whitsundays have a second chance to meet fellow Lagoon owners on a spectacular and highly underrated sailing venue. An impressive 10 boats were in attendance over the weekend including a L500, L420 from QLD and two owners that drove from QLD. Two more were from Sydney and a total of 40 people joined.
The Lagoon fleet met up at Styles Point on the Friday night for drinks and nibbles on shore, the TMG Yachts team joined as friends new and old gathered as the sun went down, bonding over their love for their boats.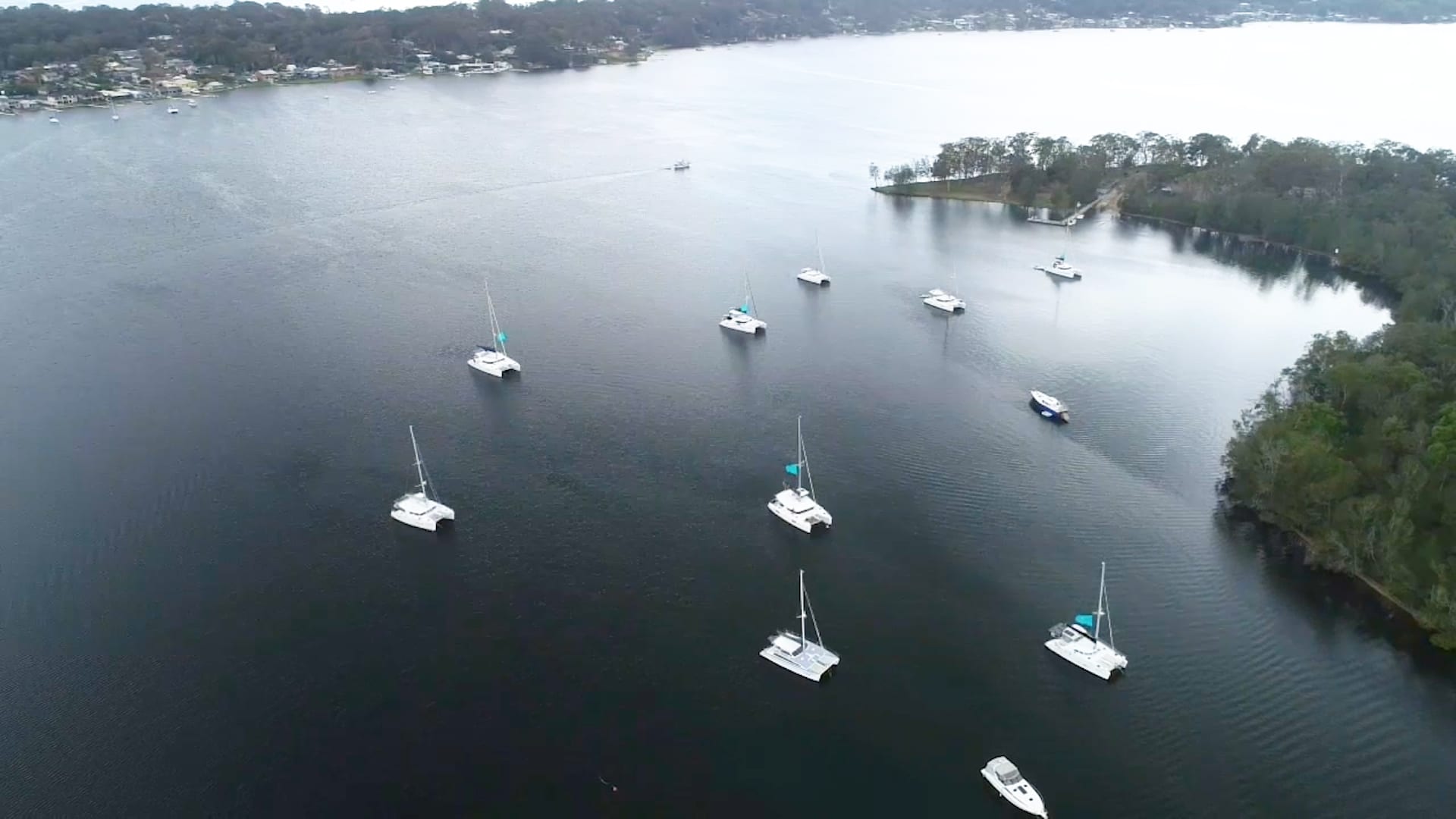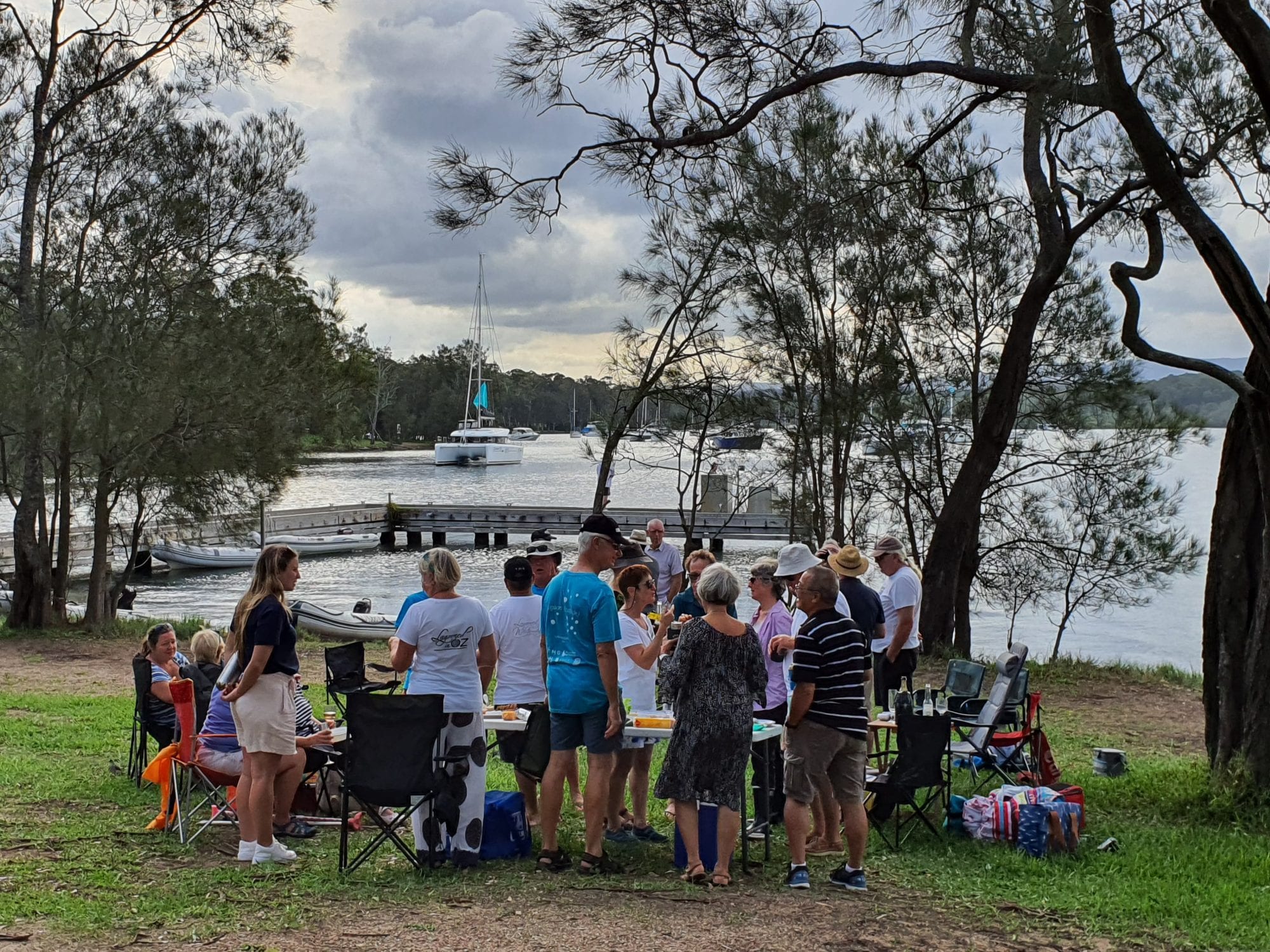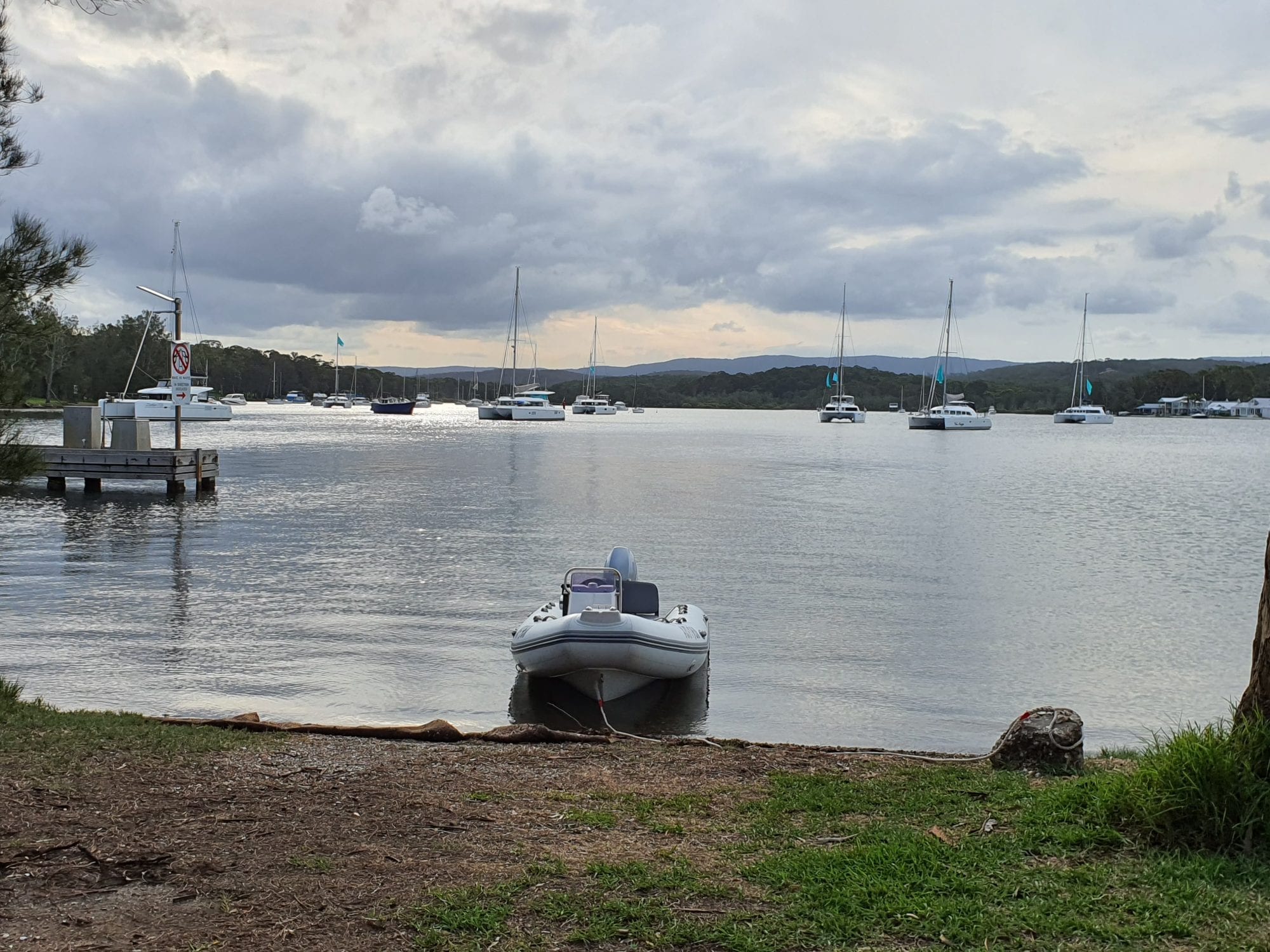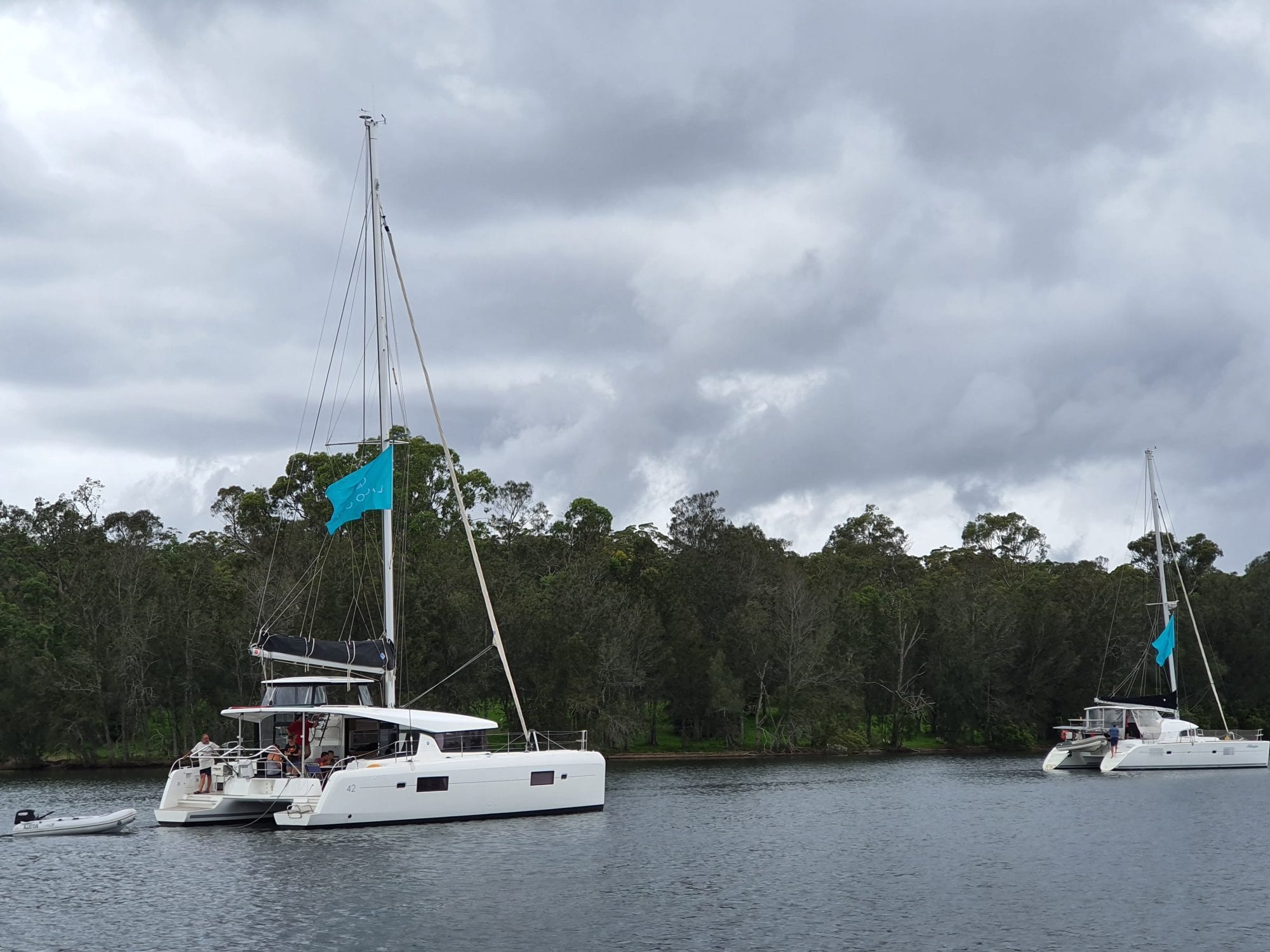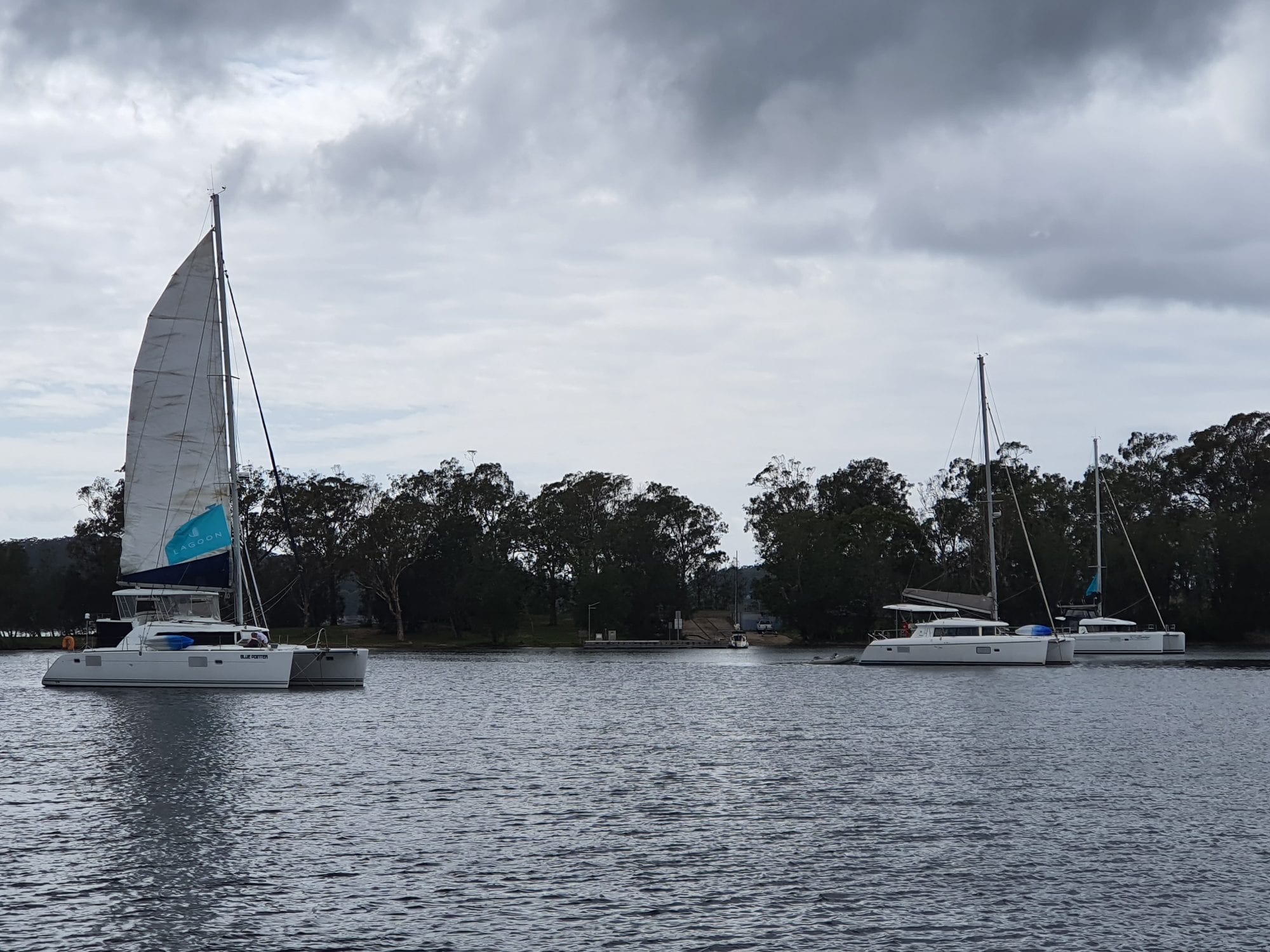 The following day the goonies sailed down to a Wangi Bay, it was a light 12kts of wind but they all put the sails up nonetheless. Wangi was the perfect place for access to shops and that night 36 people joined for dinner at Monkey Thai. The administrators of Lagooned in Oz put on refreshments and the goonies discussed what goonies discuss best, lagoons and cruising destinations. With a knowledgable group new members were thrilled to access such valuable information and resources about their own vessels.
The event extended over to the Sunday where a remaining 15 gathered for dinner Trinity point marina restaurant Sunday.
As Greg Harding outlined the parts we missed you could hear the excitement in his voice as he described that they accidentally made new friends with the owners of a Lagoon 43 powercat. The owners were on their boat when Greg reached out, they were unaware of the Lagooned in Oz group but after joining them for dinner and the remainder of the event, they are now proud members and have made a heap of new friends too. 
Photography and videography credit: Scott Leslie, Mark Rolle and Wendy Modini.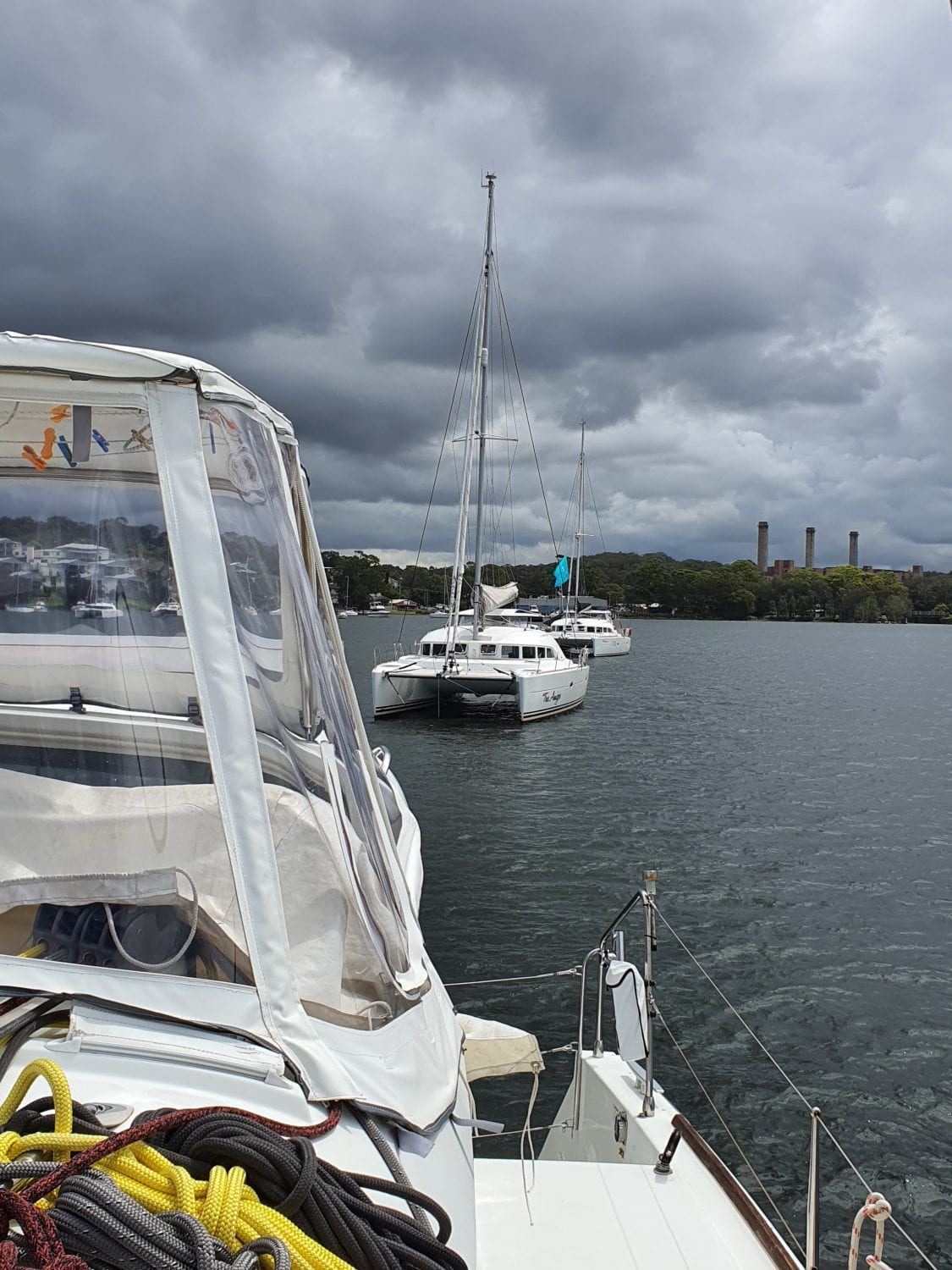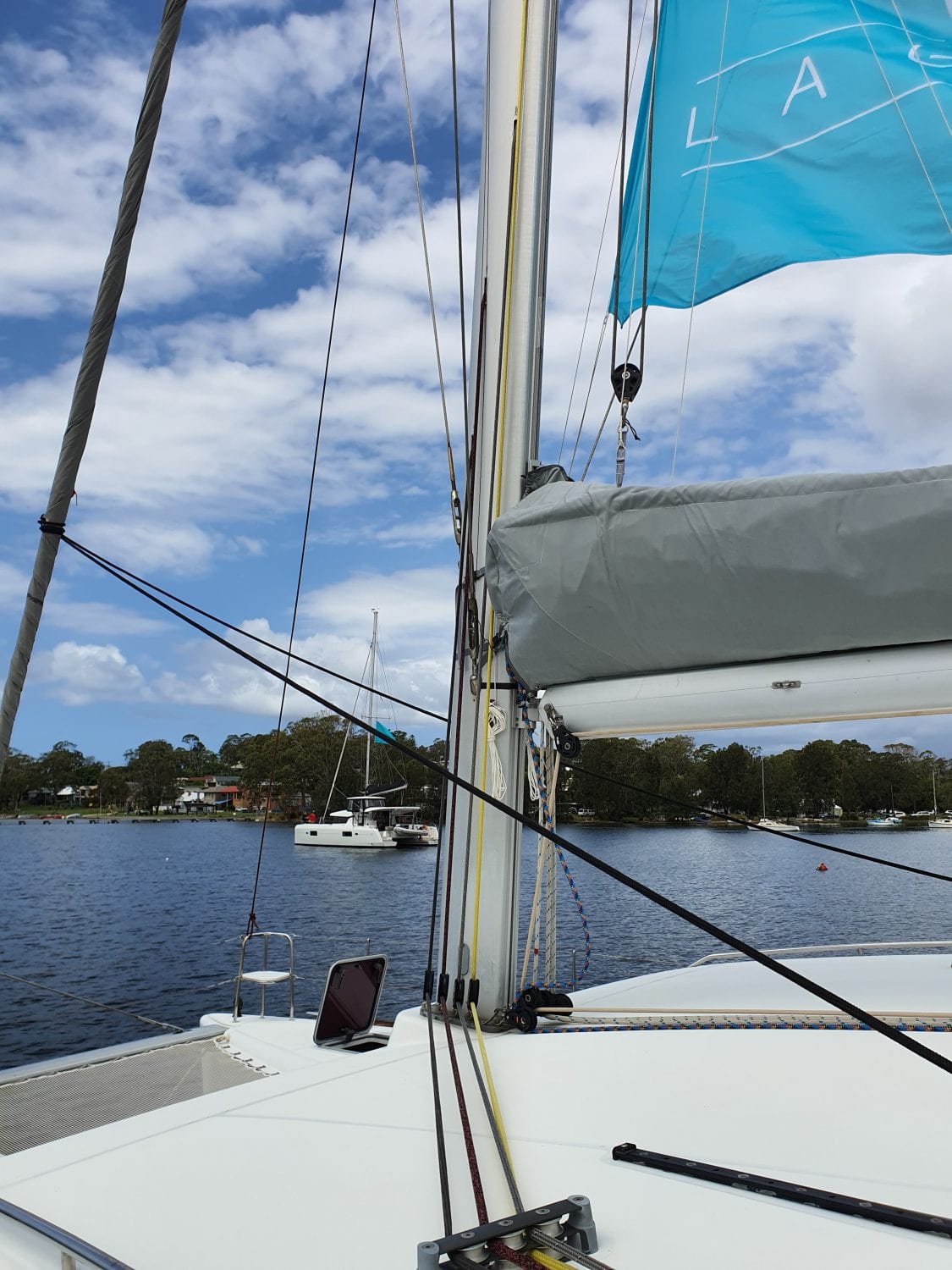 Greg talks us through where Lagooned in Oz originated and what Lagooned on the Lake entails.
"This is just a very informal gathering of Lagoon owners from the Facebook Page Lagooned in Oz  started by myself and (Paul Rogers) and it's just a great of like-minded owners who like to get together and have a bit of fun and sail their boats."
When was the first Lagoon owners event?
"We're going back nearly three years ago, it was just something thrown into the internet about who owned a Lagoon and would like to meet up on Cid Harbour in the Whitsundays, before we knew it we had fifteen Lagoons turning up for sundowners."
What's the rundown of Lagooned on the Lake?
A get together where people can meet fellow Lagoon owners, talk about there boats, where people who haven't experienced cruising can talk to cruisers or if they have a problem on their boat or how they've improved there boat… it's a great resource for information."
"The first night is just a bit of a sundowners on the beach at Styles Point and more of a meet and greet because the vast majority of these people hadn't met everyone before… as we say there are Lagoon owners out there that are our friends, they just don't know it yet."
UP NEXT… Whitsundays Escapade
WHEN: 3-4 September 2020
WHERE: Starting at Coral Sea Marina ending at Gloucester Resort
WHY: Whether you come to share your love of Lagoon catamarans, to be part of the "gathering of goonies", or to experience the world-class waterways of the wonderful Whitsundays, one thing is for sure… not only do our "goonies" leave the Escapade with new friends, amazing memories and plenty of prizes, but they can't wait to do it all again next time!
If you can't bring your own Lagoon, or simply don't own one yet we have a heap of ideas to ensure you can still join in on the fun.
Tell us what you're interested in and a member of our expert team will contact you shortly.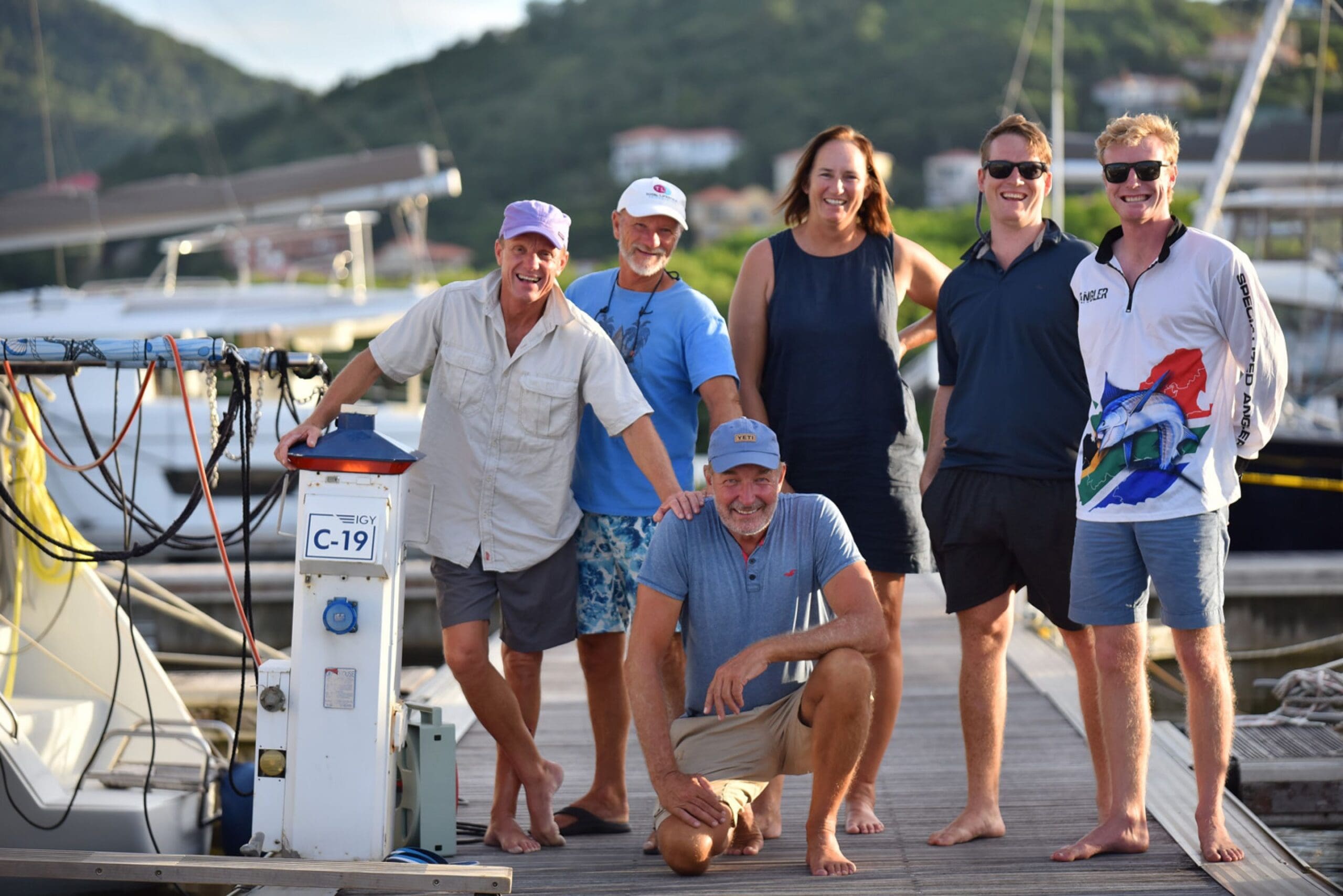 "It's fast if you sail it well. In those first few days, we were averaging 10-15kts which is what gave us the advantage." If anyone says a "Lagoon is just a floating apartment" or "doesn't sail well" they are incorrect. – Lagoon 450F "Aphrodite," Class B ARC winner.
read more