TMG Managing Director John Cowpe and co-founder Peter Hrones went to see the new Lagoon factory and were incredibly impressed by the superb facilities…
Here are John Cowpe's impressions:
"This factory is clean, clean and clean! This is the immediate impact on your senses when you walk inside – clean floors, clear air and calm and organised staff.  Clearly Lagoon have benefitted from many years perfecting the art of  production manufacturing. The process of producing all infused hulls is highly organised at every step delivers an incredible product. These guys have a huge advantage with the CNB heritage filtering through the skills in composite, glass and finishing to a highly optimised work force.
The Bordeaux plant is a big deal, with 5 huge halls and more underway, whilst the Vendee operation works on a 20hr day and are currently extending their facilities once again.
The woodwork department was fantastic with the team using laser detail cutting, environmentally sensitive "Alpi" engineered wood. The ever present happy staff were always keen to say "Bonjour" and extend a warm handshake and a smile.
Production is organised with military precision. Staff give their feedback through daily meetings, always striving to deliver their very best and keep their place as the world number one. Lagoon understand that their team are the reason for the company's success. Many staff who have worked for their entire career in this company. There's a healthy spilt of around 50/50 female to male…  "It's all in the detail"
one of the female workers added with a smile as we walked along…
Superb Design
The enduring relationship with VPLP as the inspirational design team behind the Lagoon story is something everyone in the company is proud of.  Being at the factory was a great chance to really study the hull form.
These boats are designed for performance whist carrying payload. The superb gull wing under the central bridge deck with fabulous clearance allows any large swells to be disbursed without the slapping common on other production models. (A great example of this performance under payload was shown in this year's ARC where the fully loaded Lagoon 450 came home clear winner in her class)
There are many unique identifying characteristics of Lagoon like the enduring vertical windows allowing more interior volume whist inhibiting the heating of the saloon by not enhancing the rays of the sun.  Another unique point is the fully integrated keel foils in the hull moulding  creating a stiff and strong
area just where it's needed.  I'm assured the team at TMG can espouse many, many more unique points around this world leading product… but I may need to cut this short and leave it to you to give them a call to find out more…"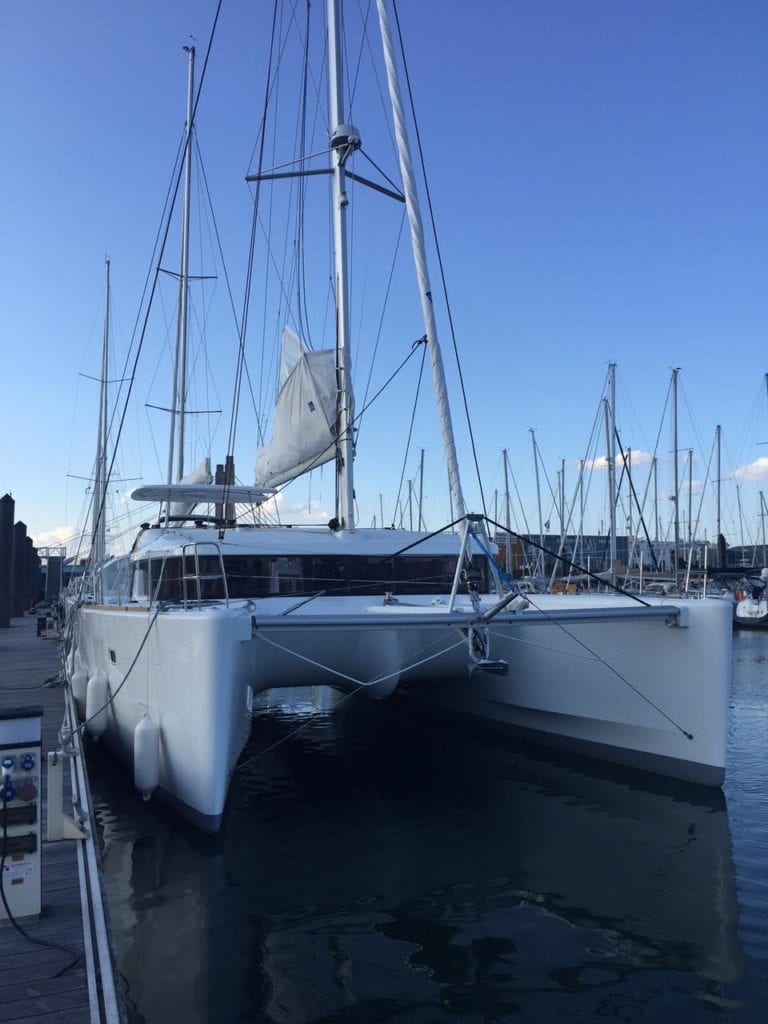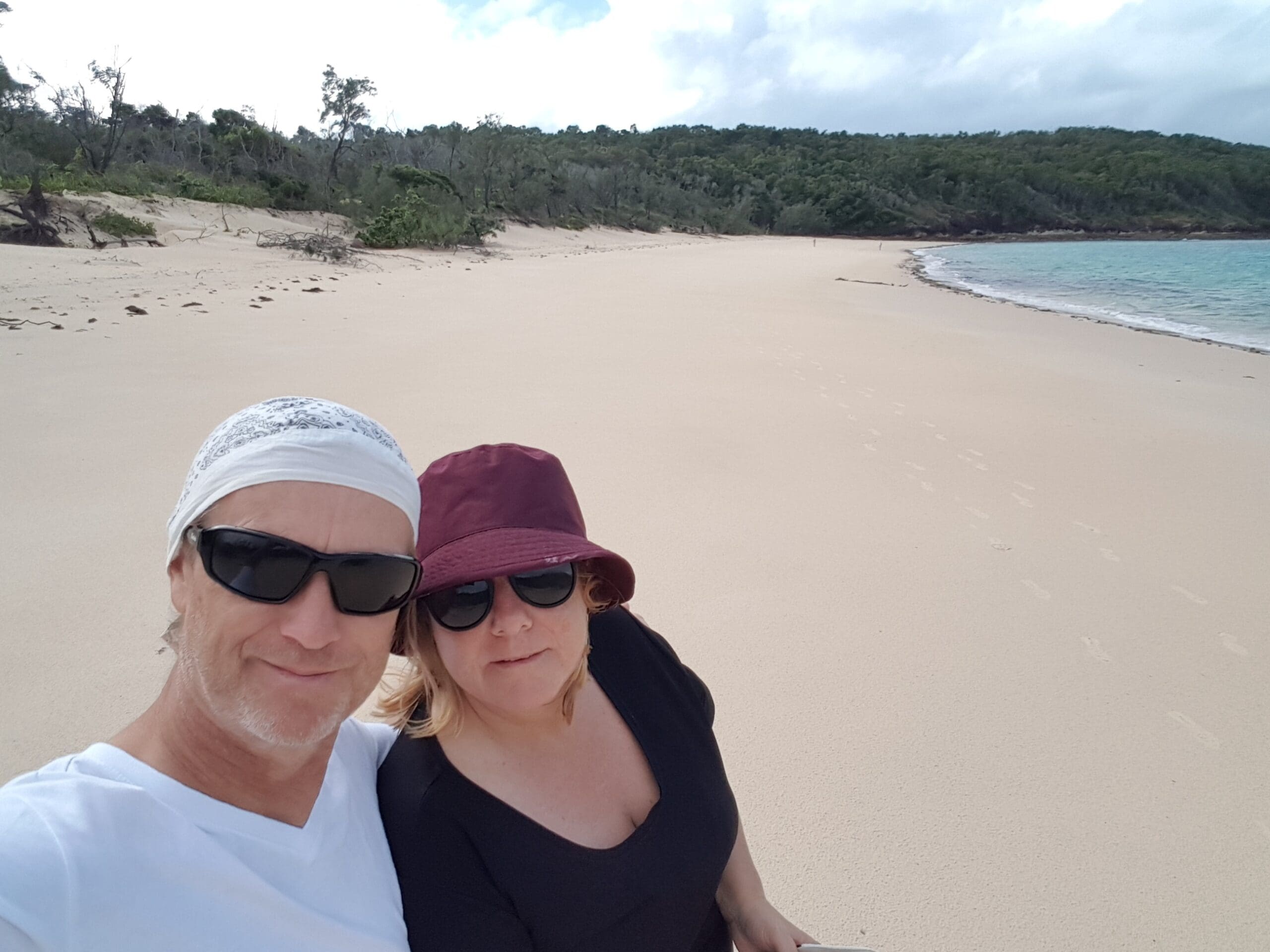 Buying a catamaran and deciding to wrap up your life on land to sail the world is a life-changing decision, one made a little harder when caught up amongst the pandemic and uncertainty it caused.
So we turned to new Lagoon owners Ian and Jackie who put together an incredible story to give you the reality of what this experience was really like for them.
read more