Lagoon Escapade Whitsundays 2021
The biggest Lagoon event of the year!
Another spectacular event in the Whitsundays! 19 boats and 50 attendees joined to celebrate the love of Lagoon Catamarans over the course of 2 days.
This year, despite the pandemic owners, travelled from all over Australia and New Zealand to attend.
It was great to meet some new owners and see old ones return.
TMG Yachts was honoured to host the escapade but it could not have been possible without our fantastic supporters; Lagoon, Yoti, The Boat Works, Sea Spray, Deck Mate, Everything Marine, Marine RV Electronics and Signature Yachts.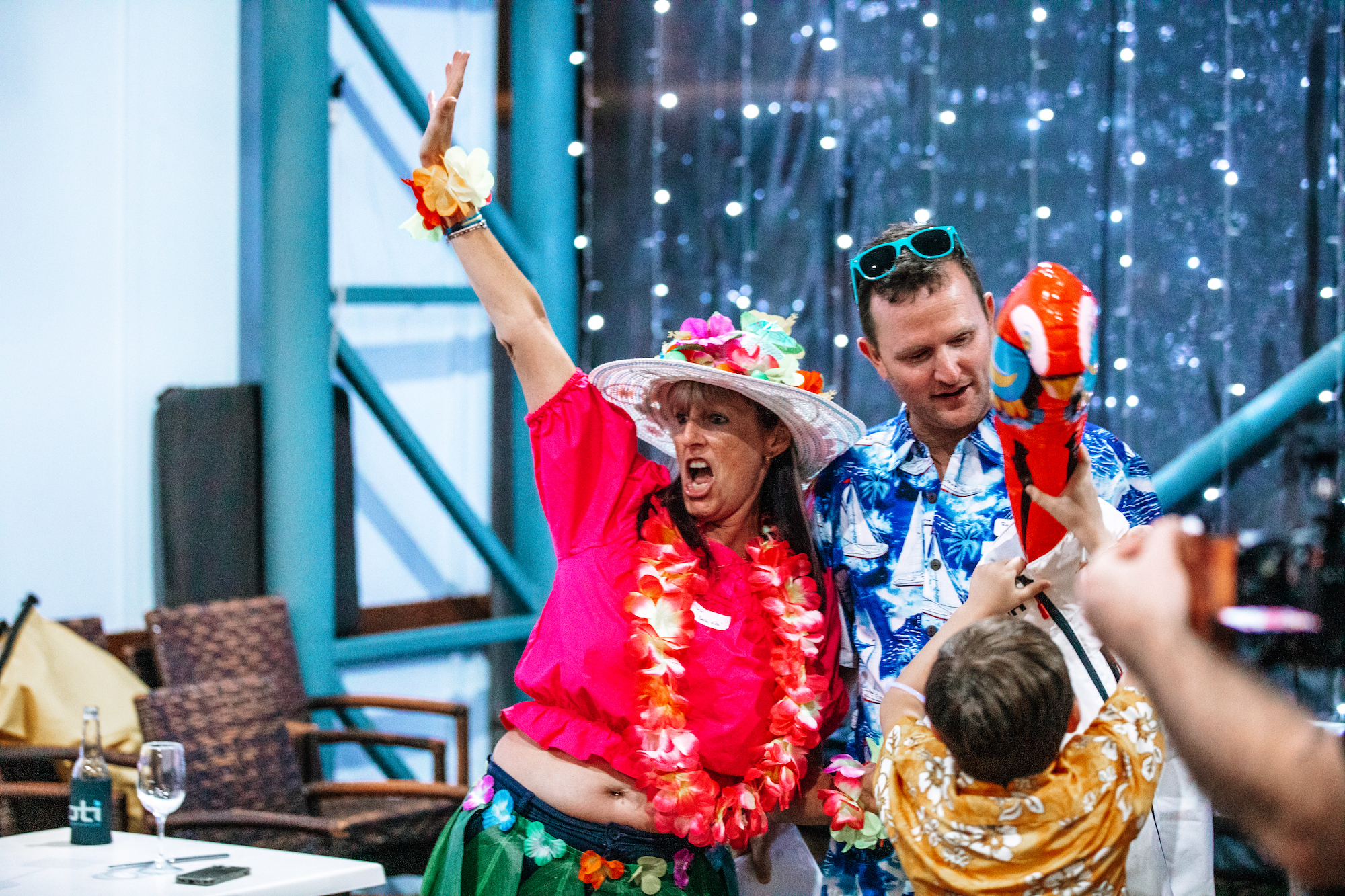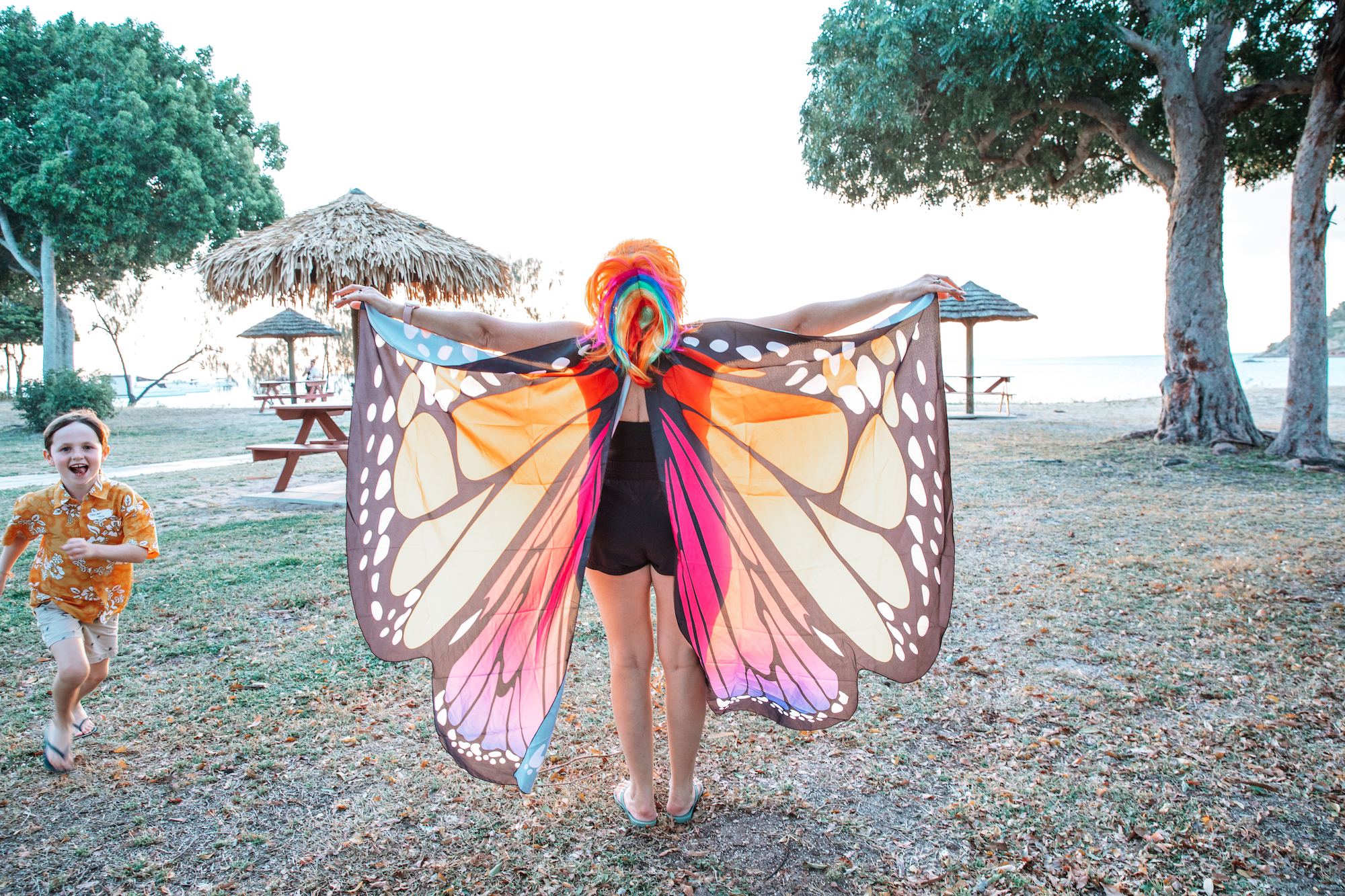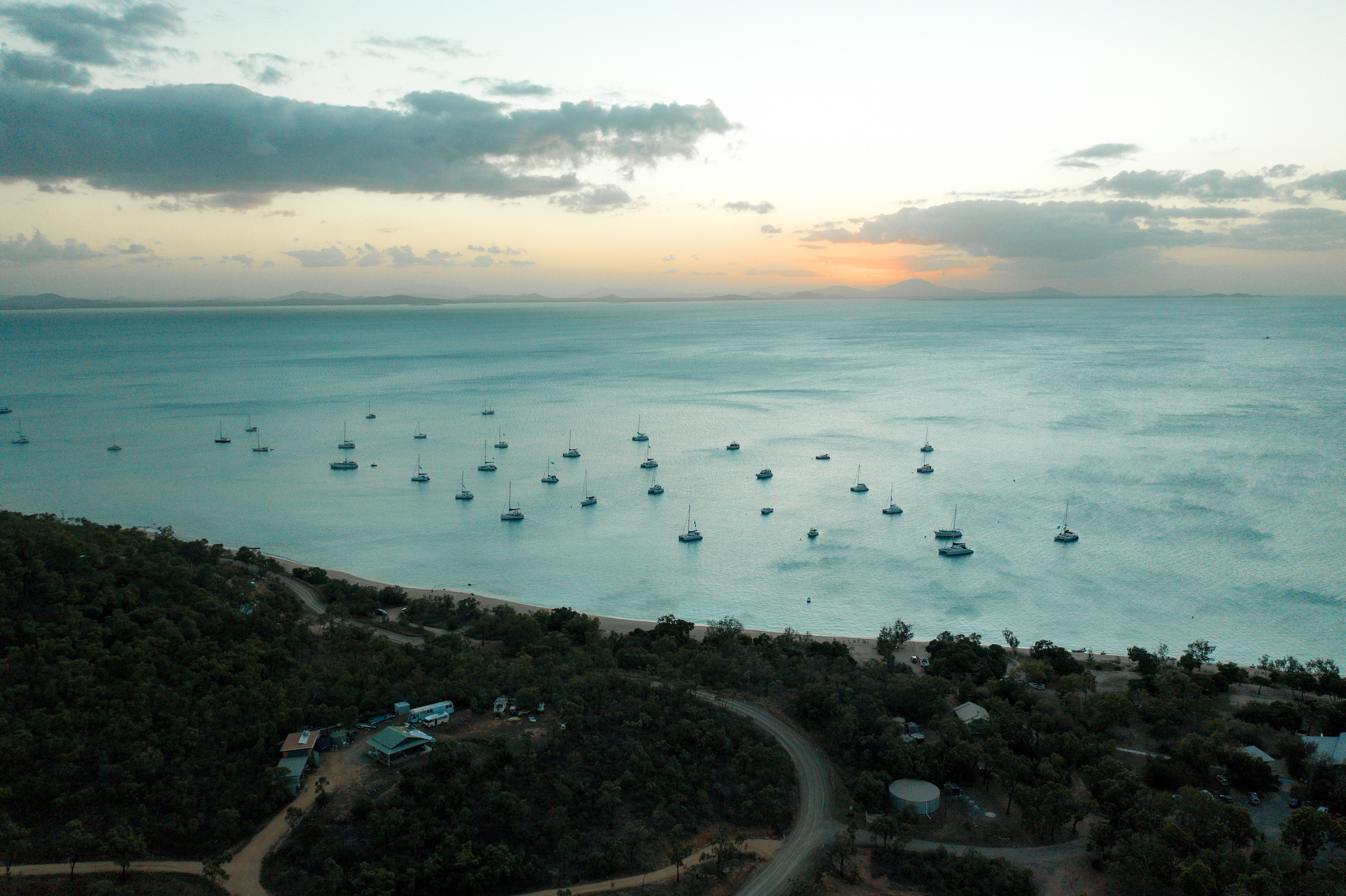 The evening the event began owners gathered on the beach for sundowners followed by a sit-down dinner, trivia and the first prize-giving. An exciting ice breaker for those who were first-time attendees but it was not long before everyone was well acquainted and felt truly at home with their new Lagoon family.
The theme for the night was tropical, won by Fiona Allan for her festive attire. However, no one could disagree that the Sue Hardings butterfly costume and Greg Harding's purple suit were the most outlandish.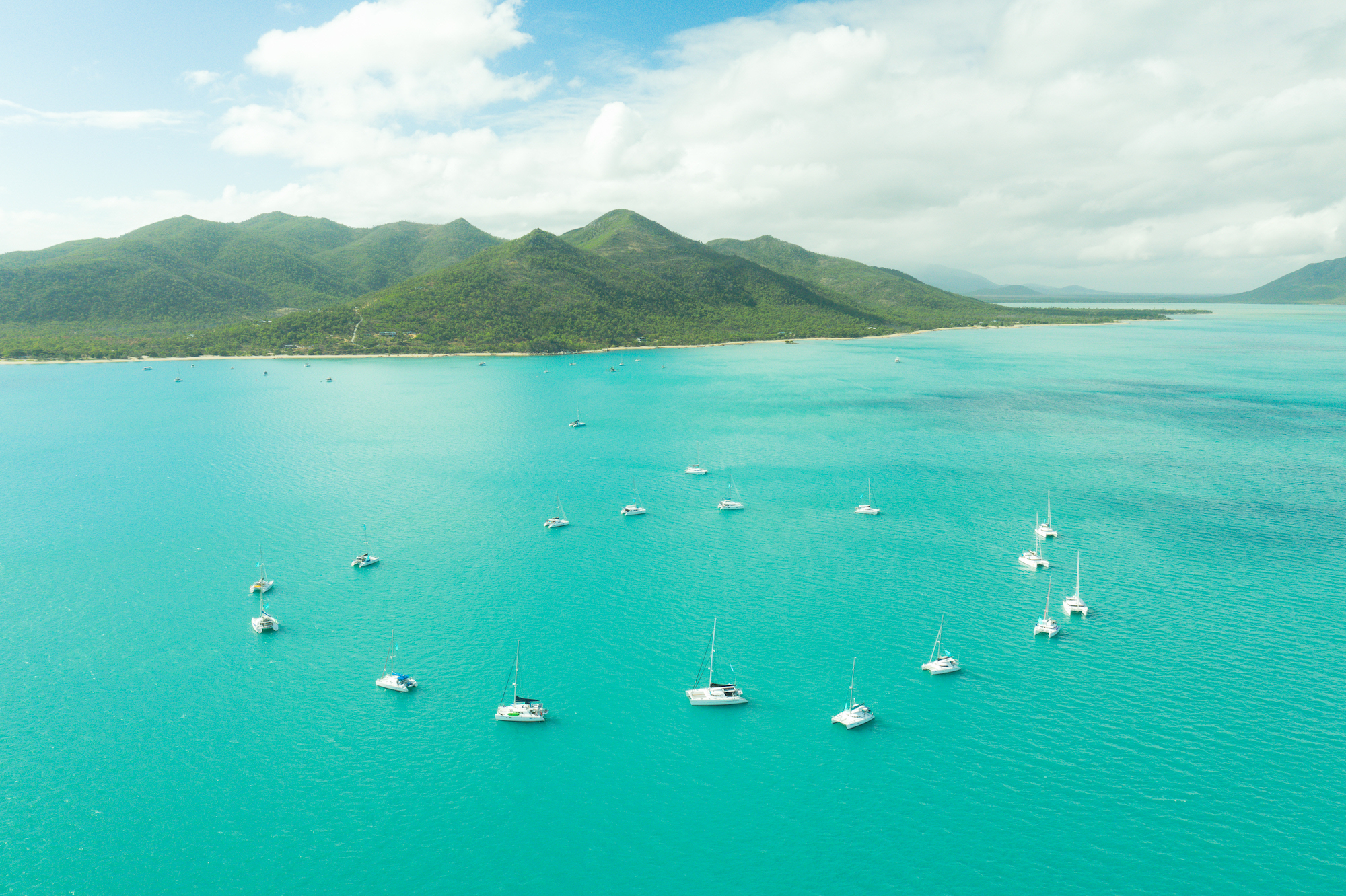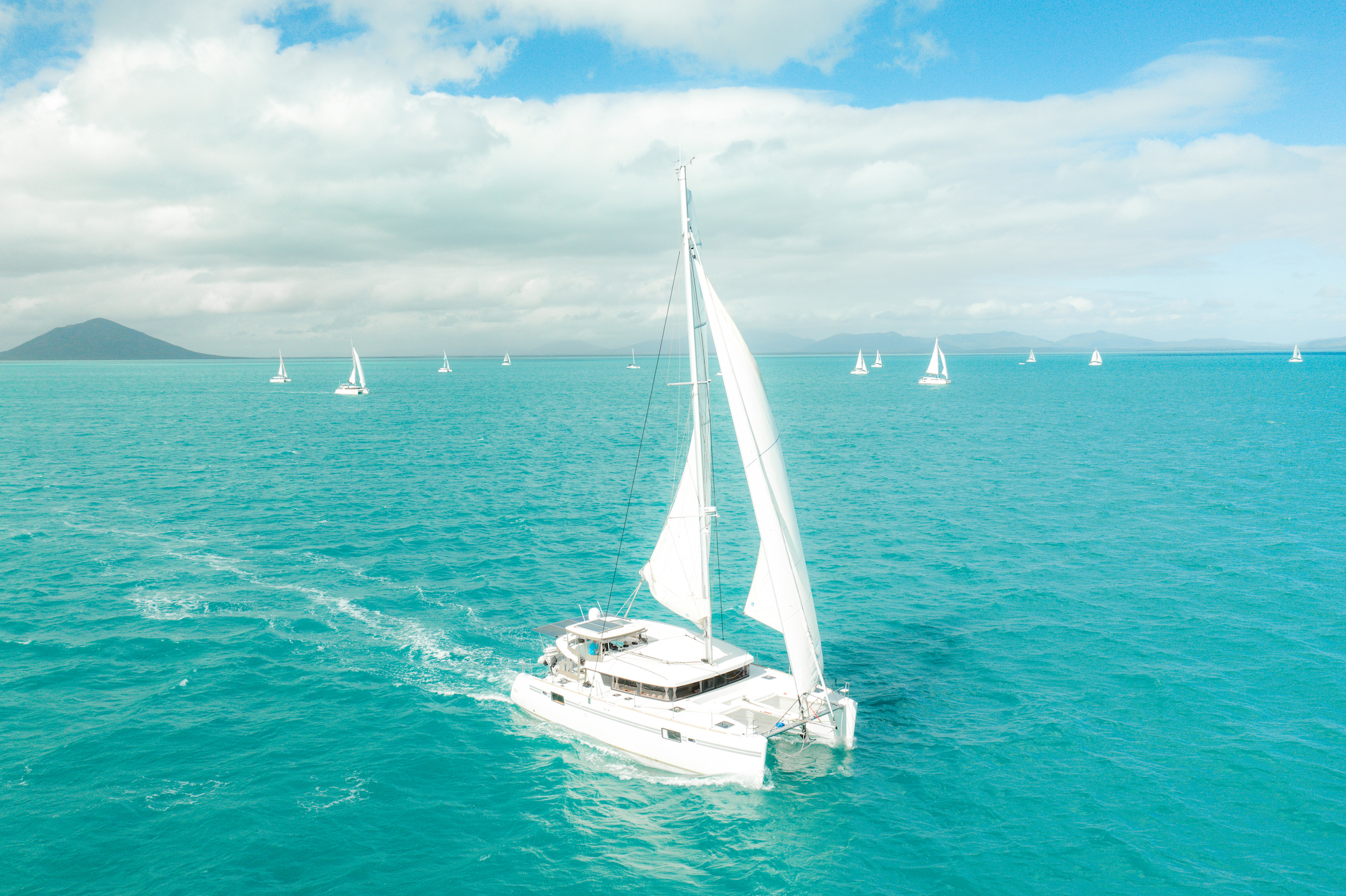 Upon sunrise, young Spencer joined Rowan for a put in the dinghy around the bay, delivering baked goods for breaky. This was shortly followed by a cruise around Middle Island. The salty sailors, ready to tuck into some lunch came ashore for a feast, beverages and MORE PRIZES!
As always the annual paddleboard race was a sure highlight with everyone getting involved whether it was from the shore or sea.
Although the event was only 2 short days the friendships and memories made were to last a lifetime but don't take it from us here is what the owners had to say…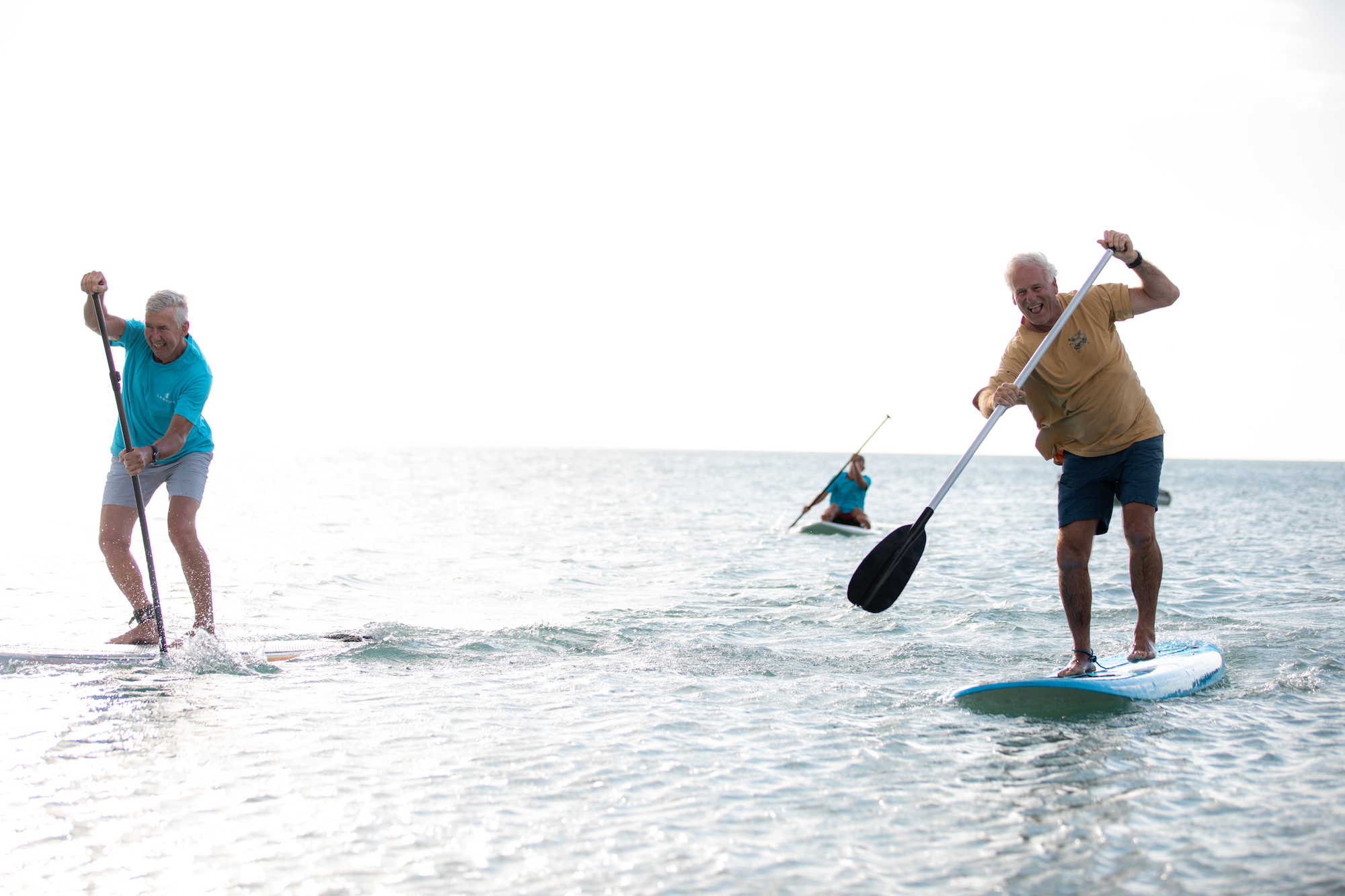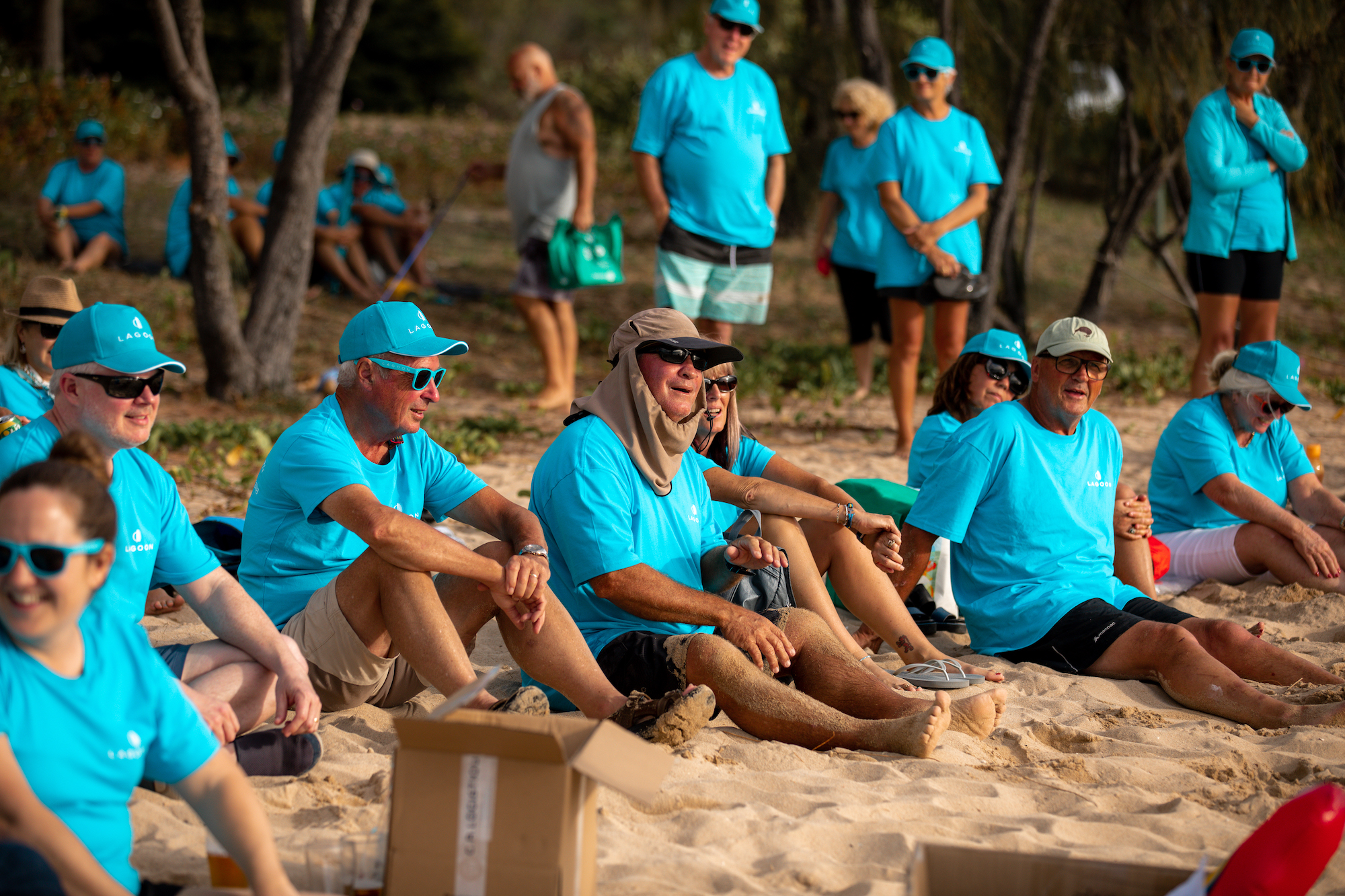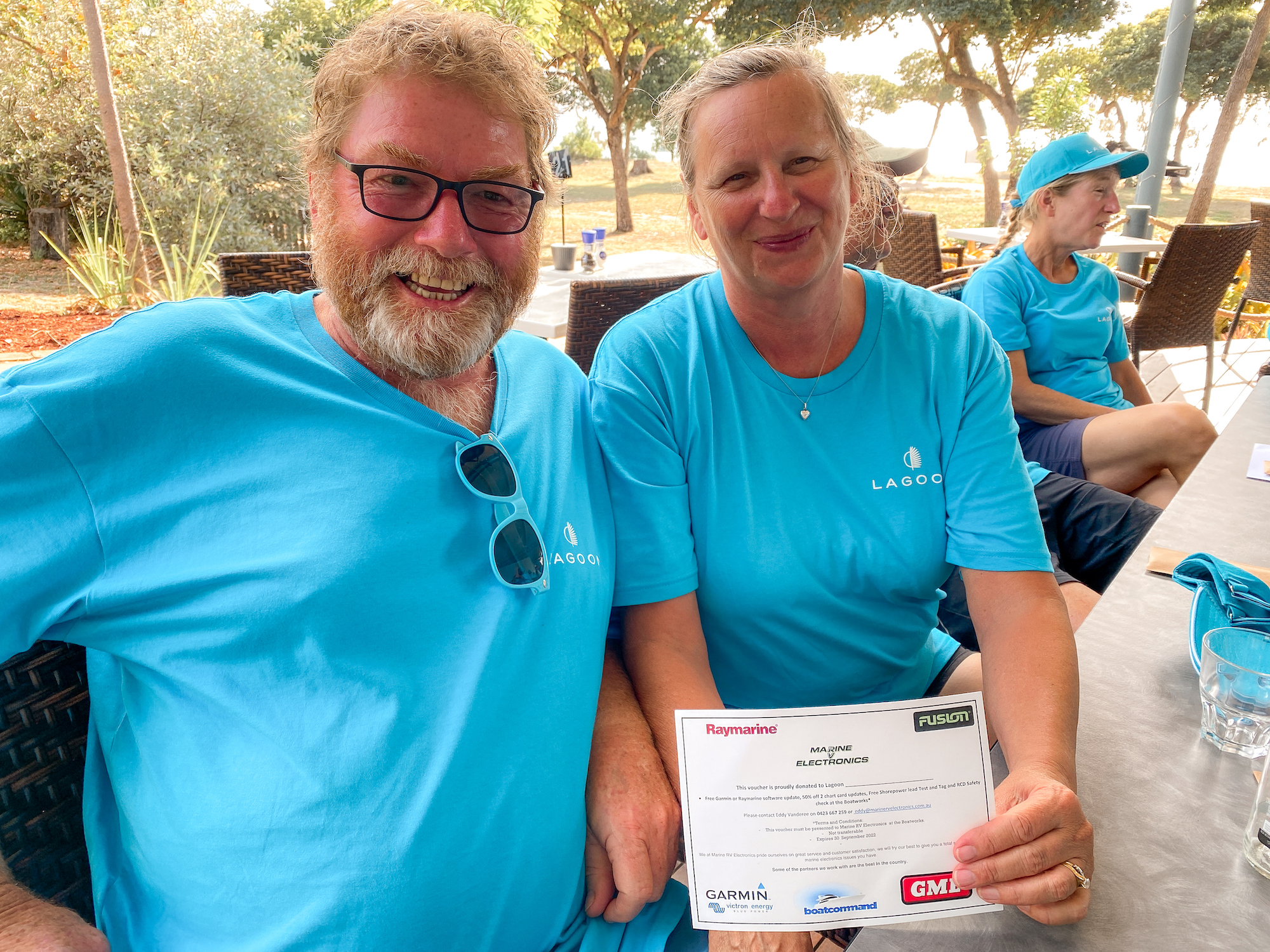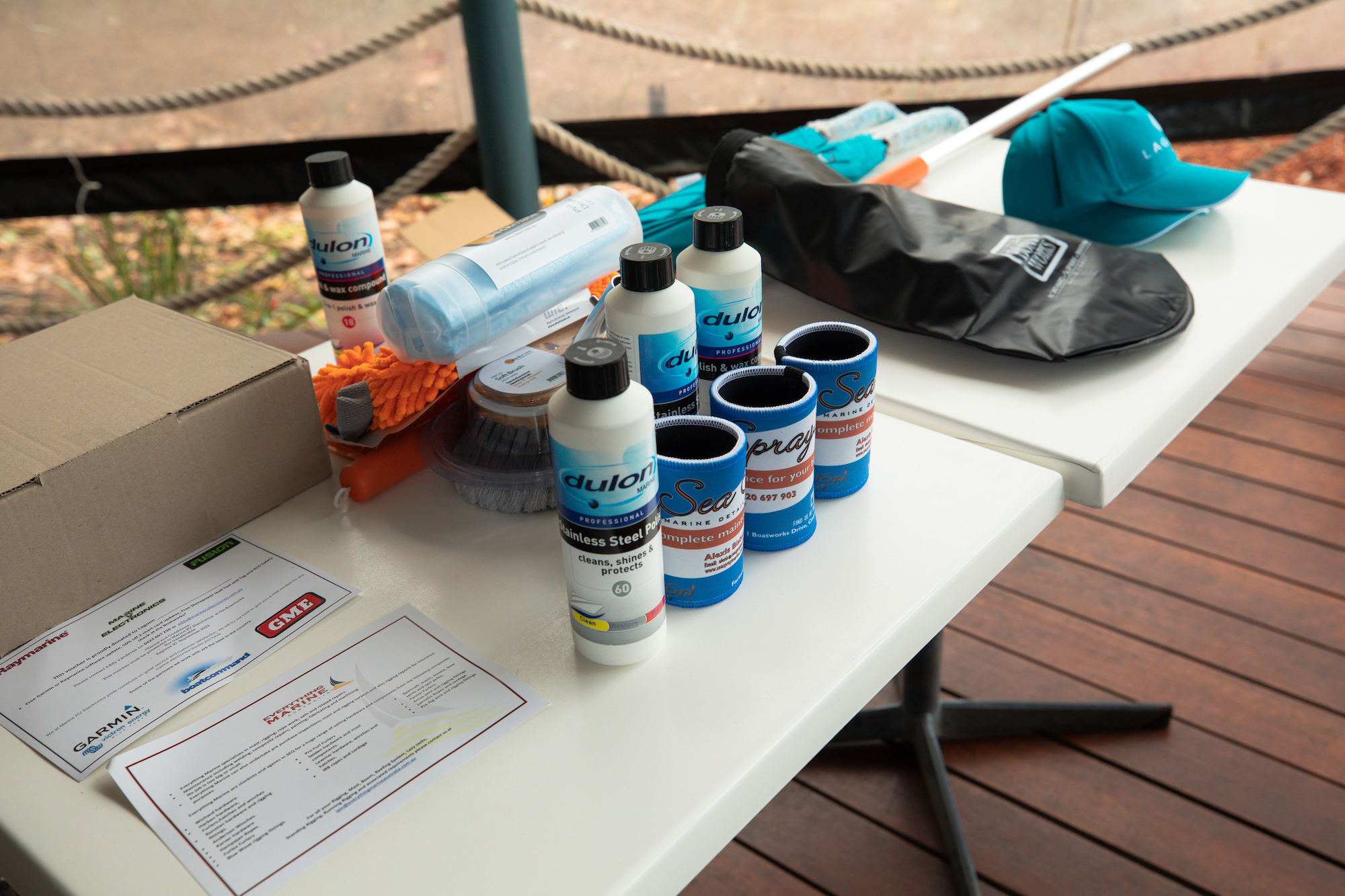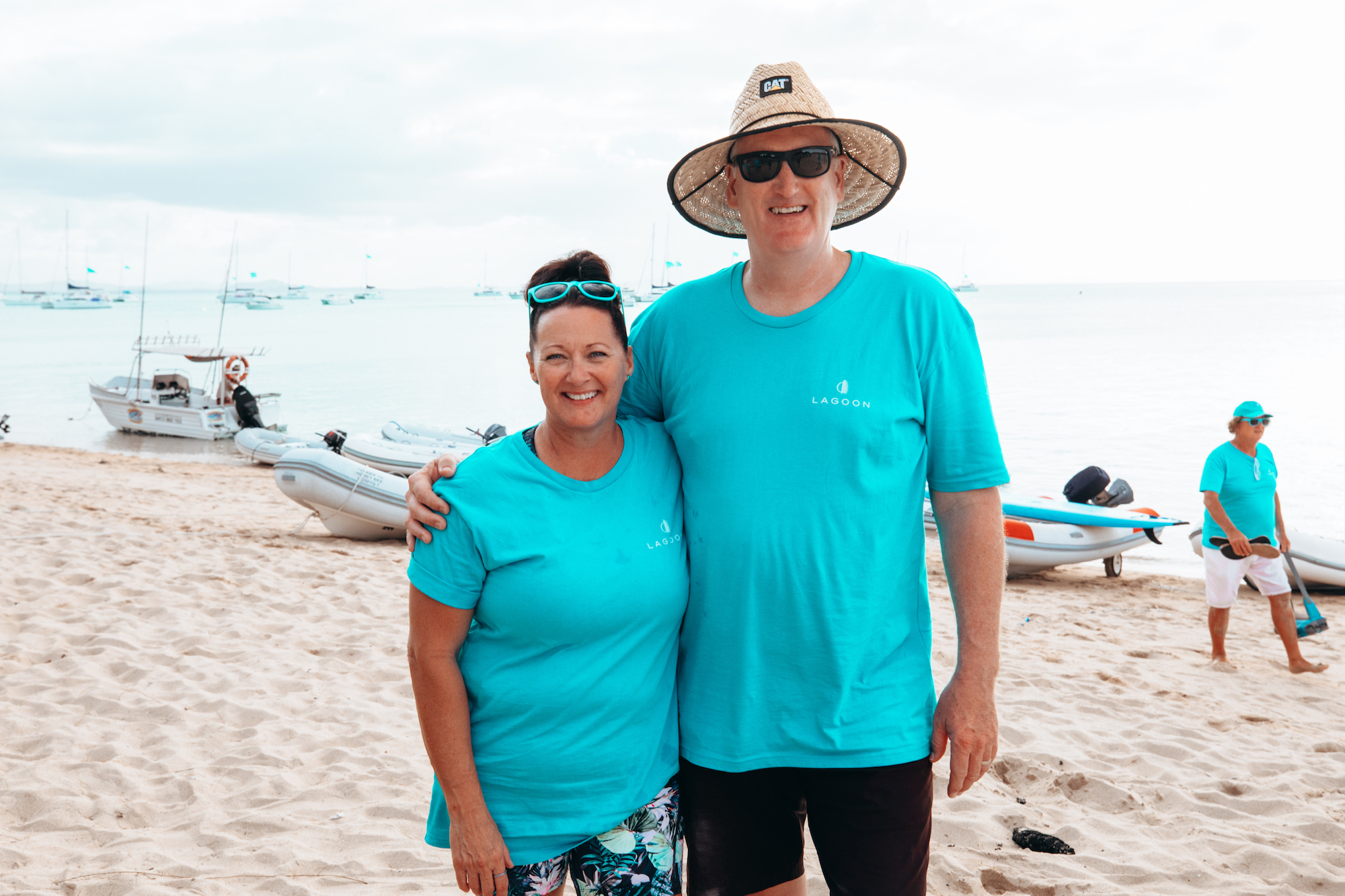 "We've made friendships with the people here who are now close friends with us and we would likely not have met them if it weren't for the Escapade so we have a debt of gratitude for Lagoon and TMG Yachts for allowing us to meet these great people and a great community of goonies here in Queensland. We just wanted to thank TMG Yachts and the organises, in the last couple of years Rowan and Robert have been the leads in the escapade and they have done a great job. It has really made a huge difference for us and our time here in Australia." – Matt Donkin.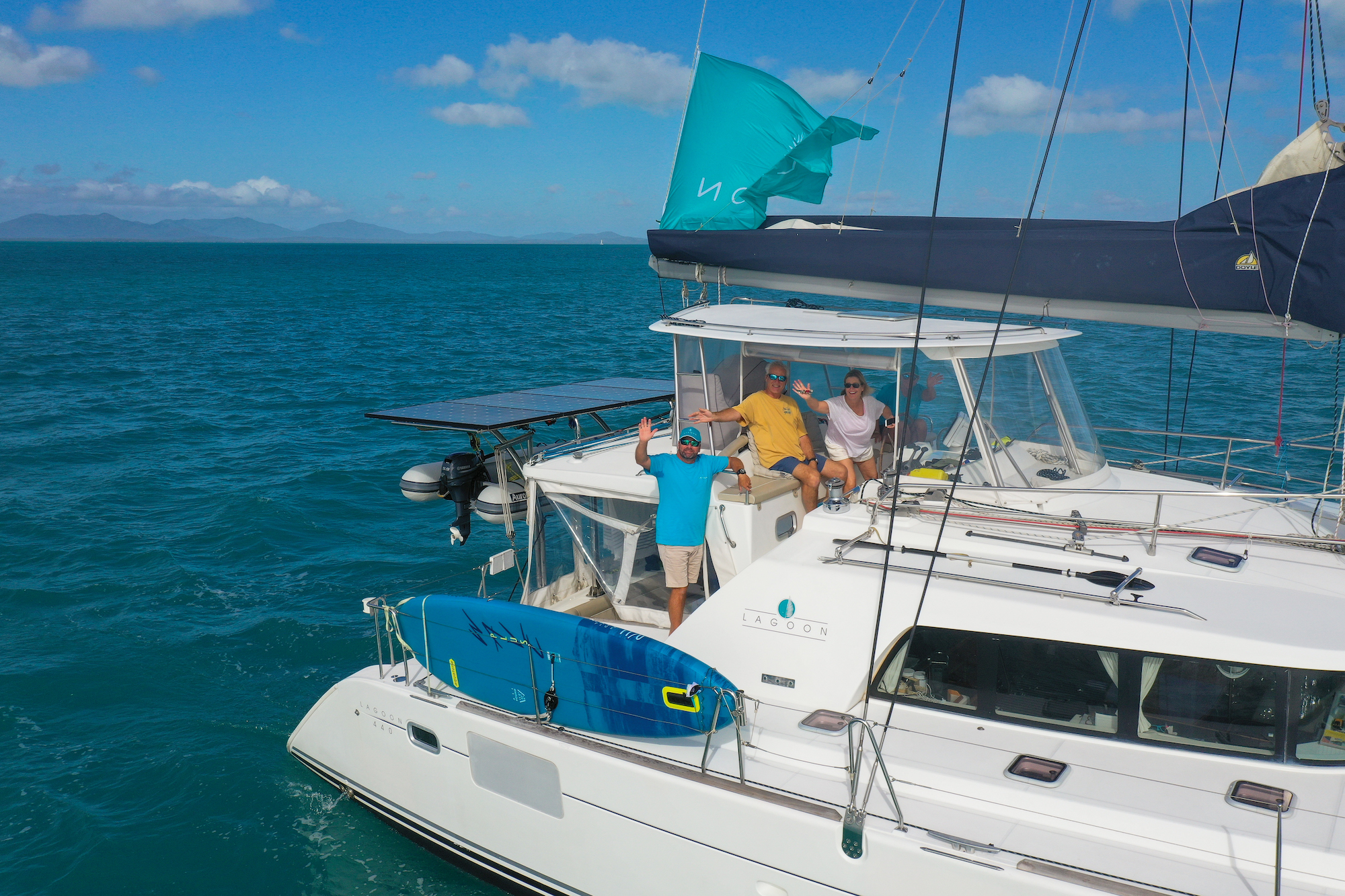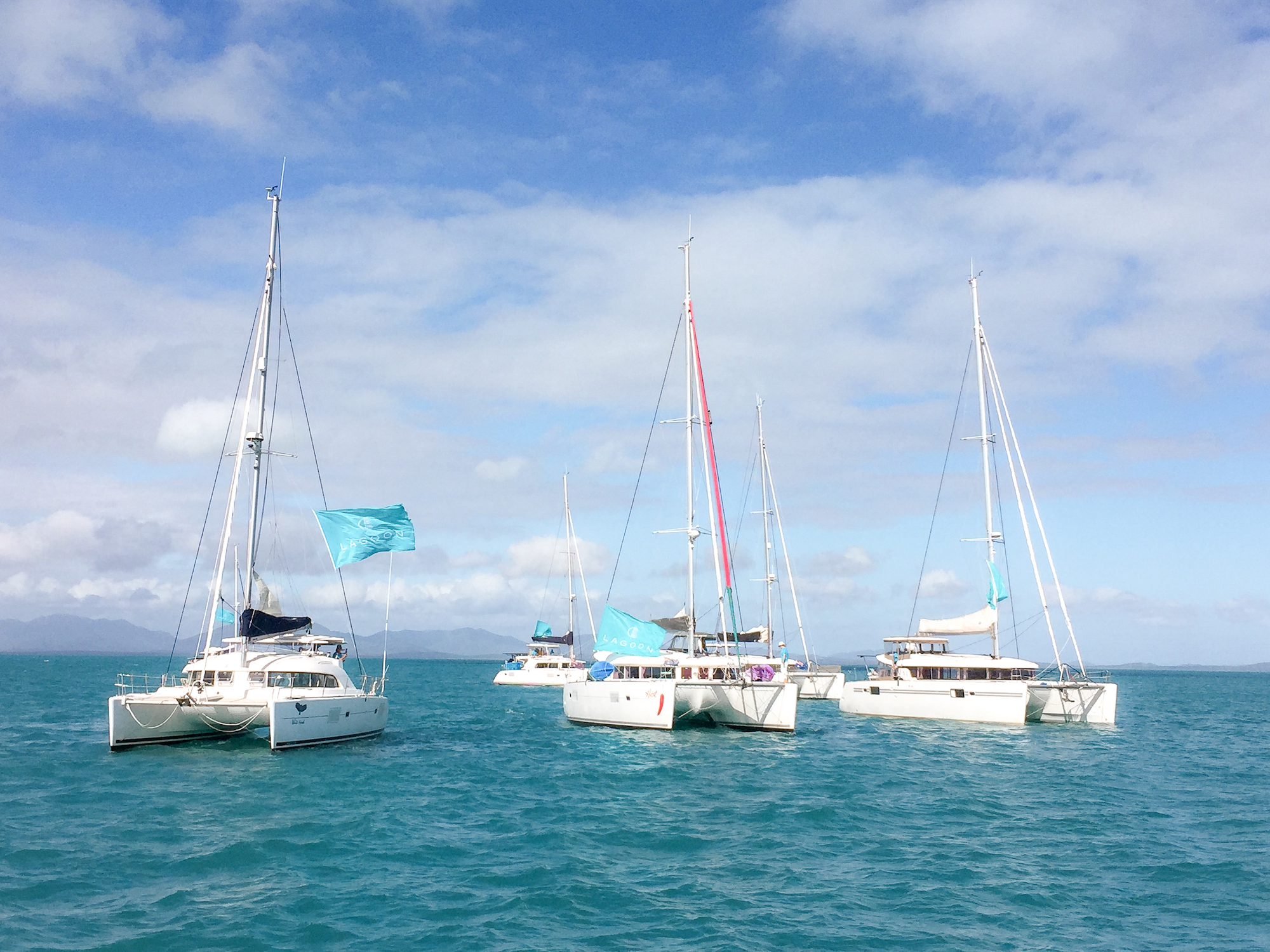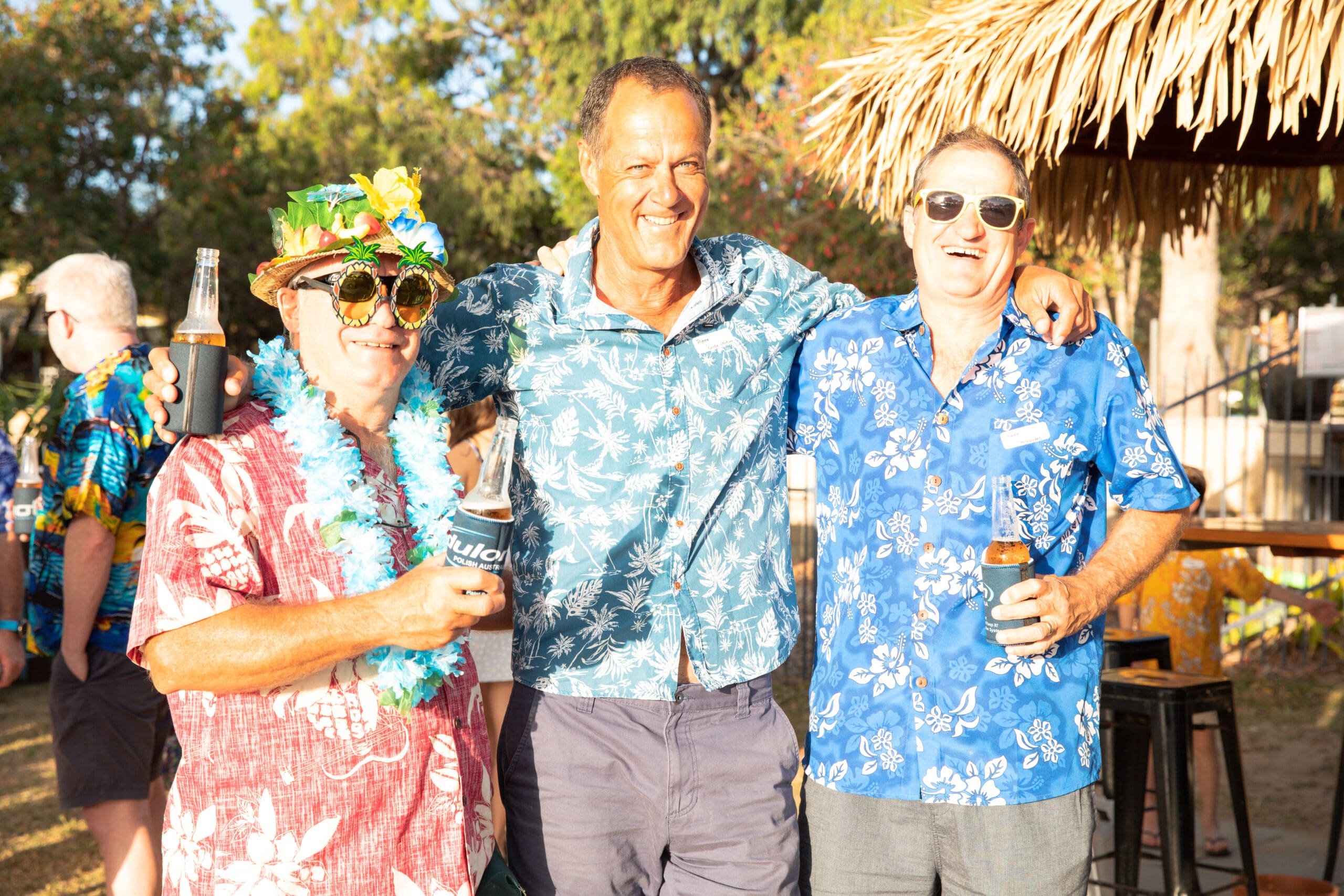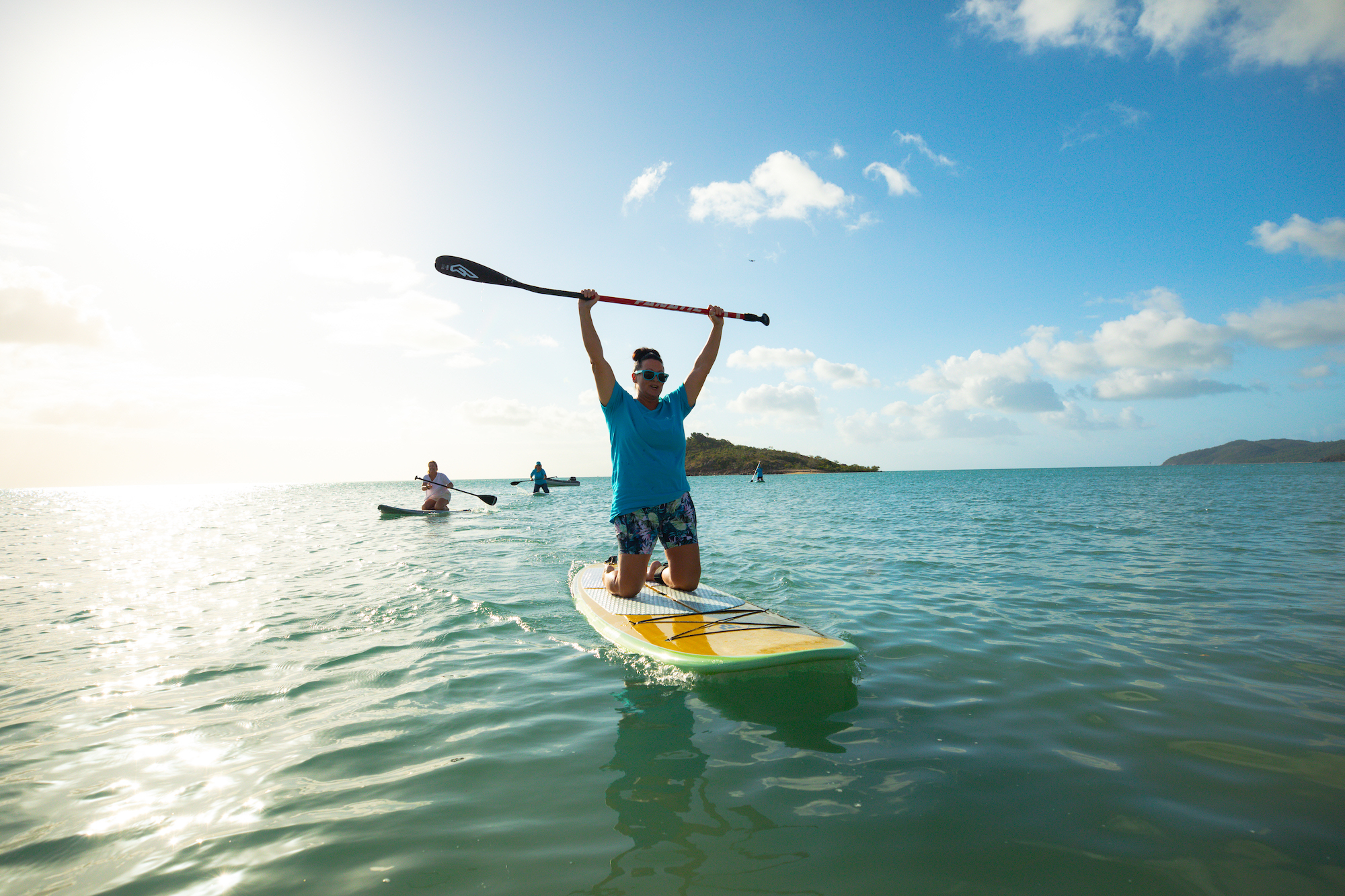 "The Escapades have been fabulous, the first year we came was amazing because we got to meet so many wonderful people, we got to see all the different ranges or boats, the different sizes, the different layouts and it really opened our eyes to what was available and the broad range Lagoon had to offer. The people are amazing, the organisers do so much work to get this together for us to be able to enjoy. It is an absolutely excellent event, we thoroughly enjoy it." – Lanaia Donkin.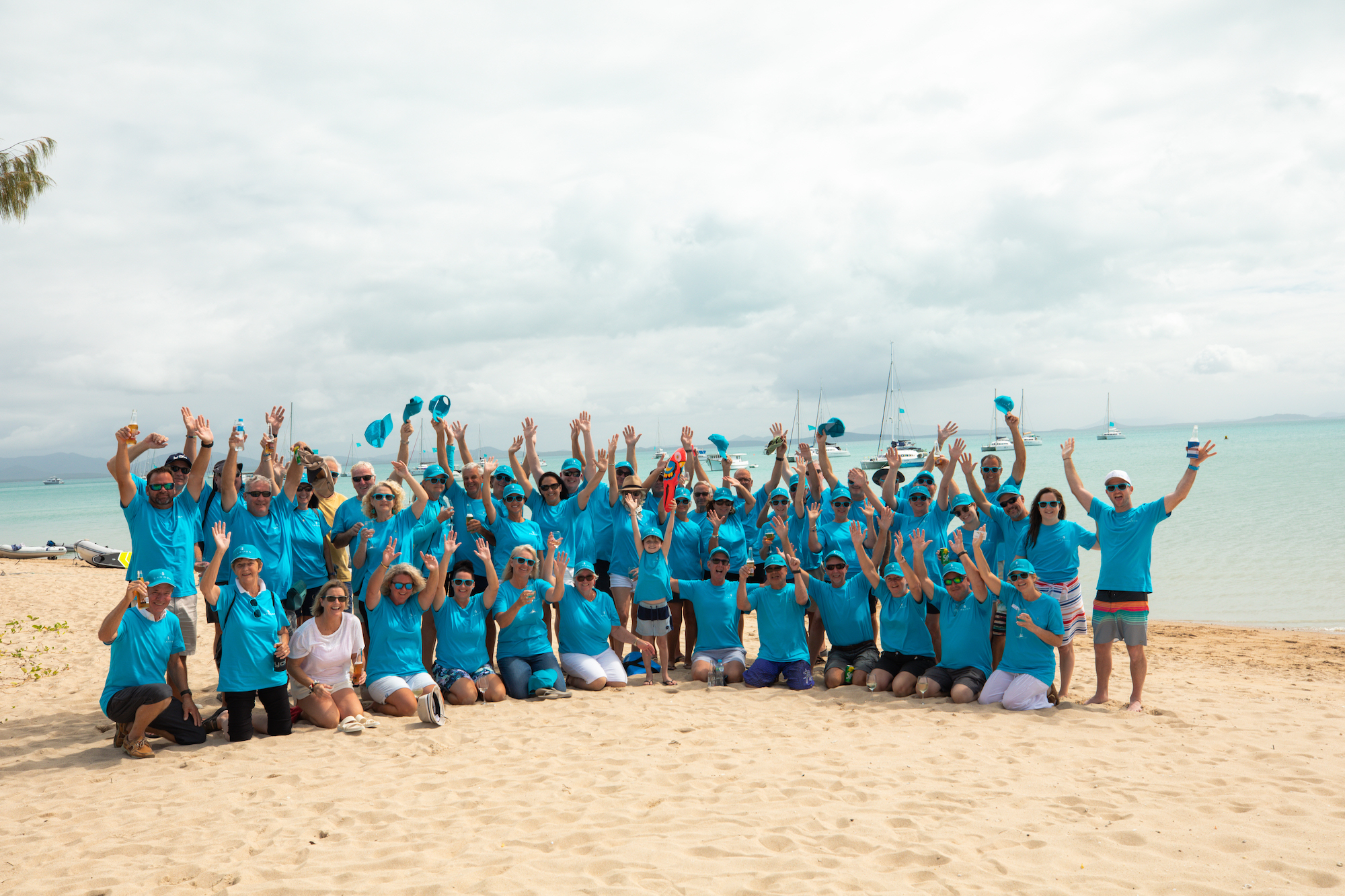 When asked what his highlight of the event was Pierre Skinner said,
"Just the community of Lagoon owners and having fun and meeting new or different Lagoon owners and just having a ball".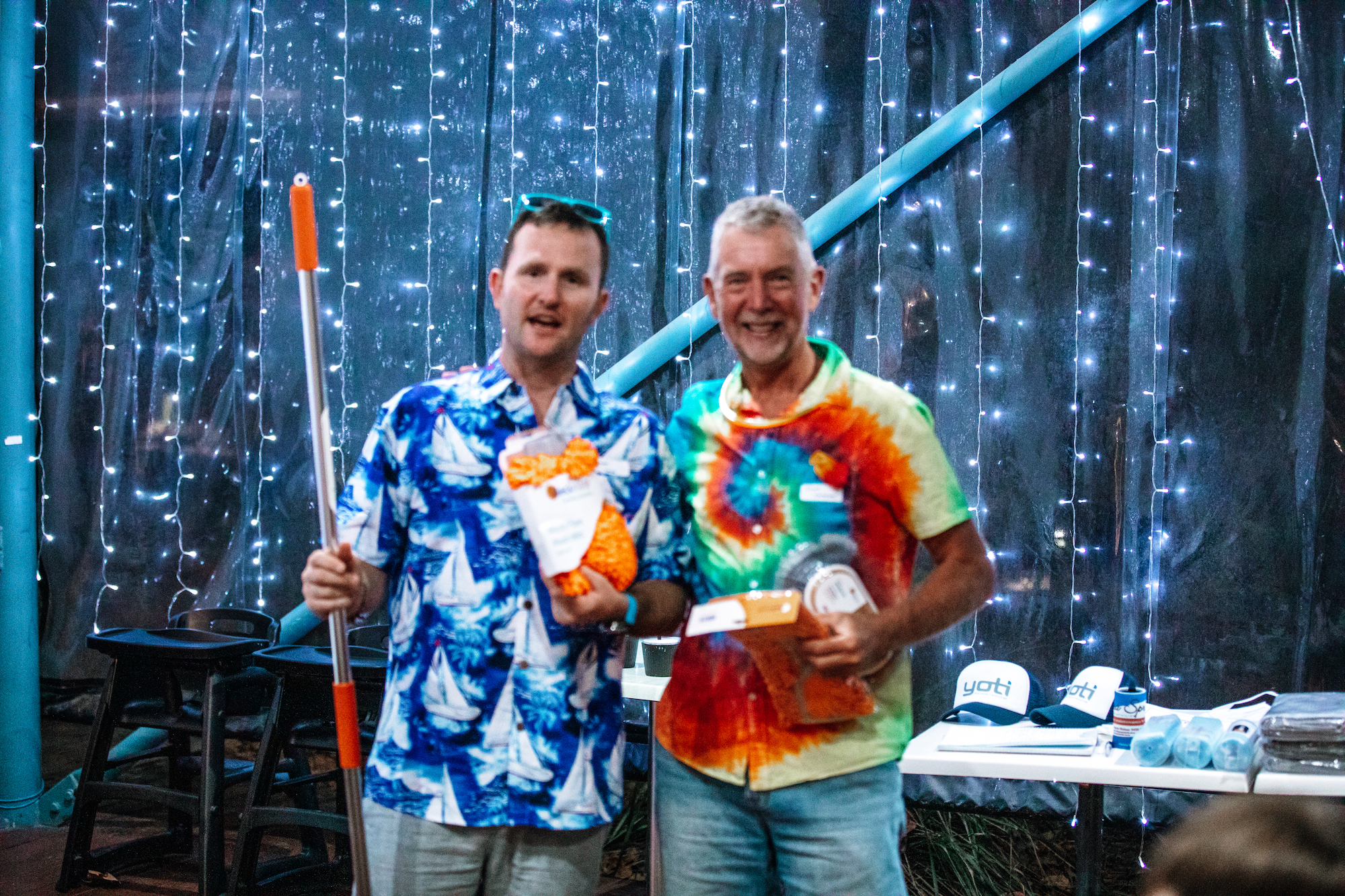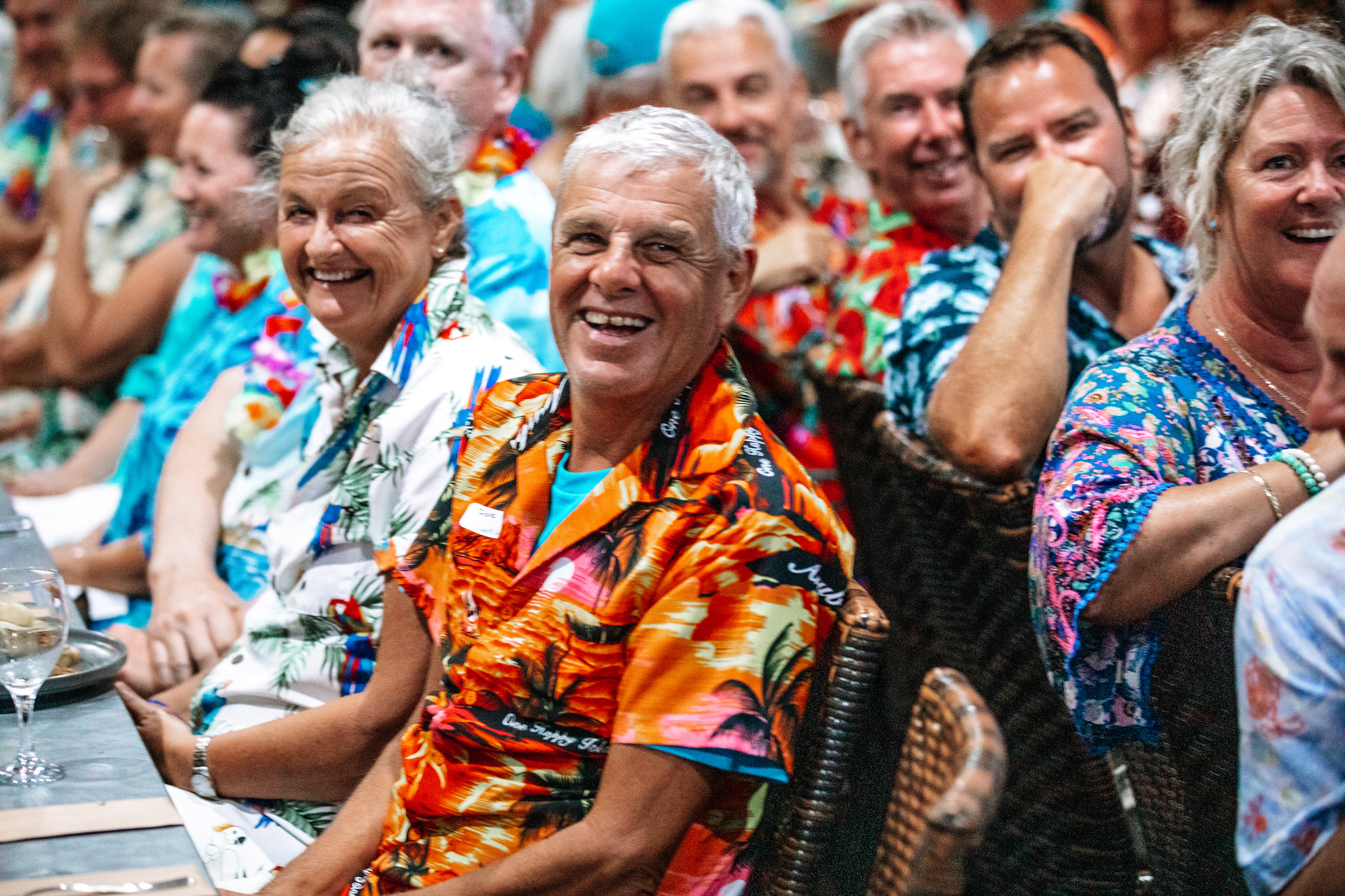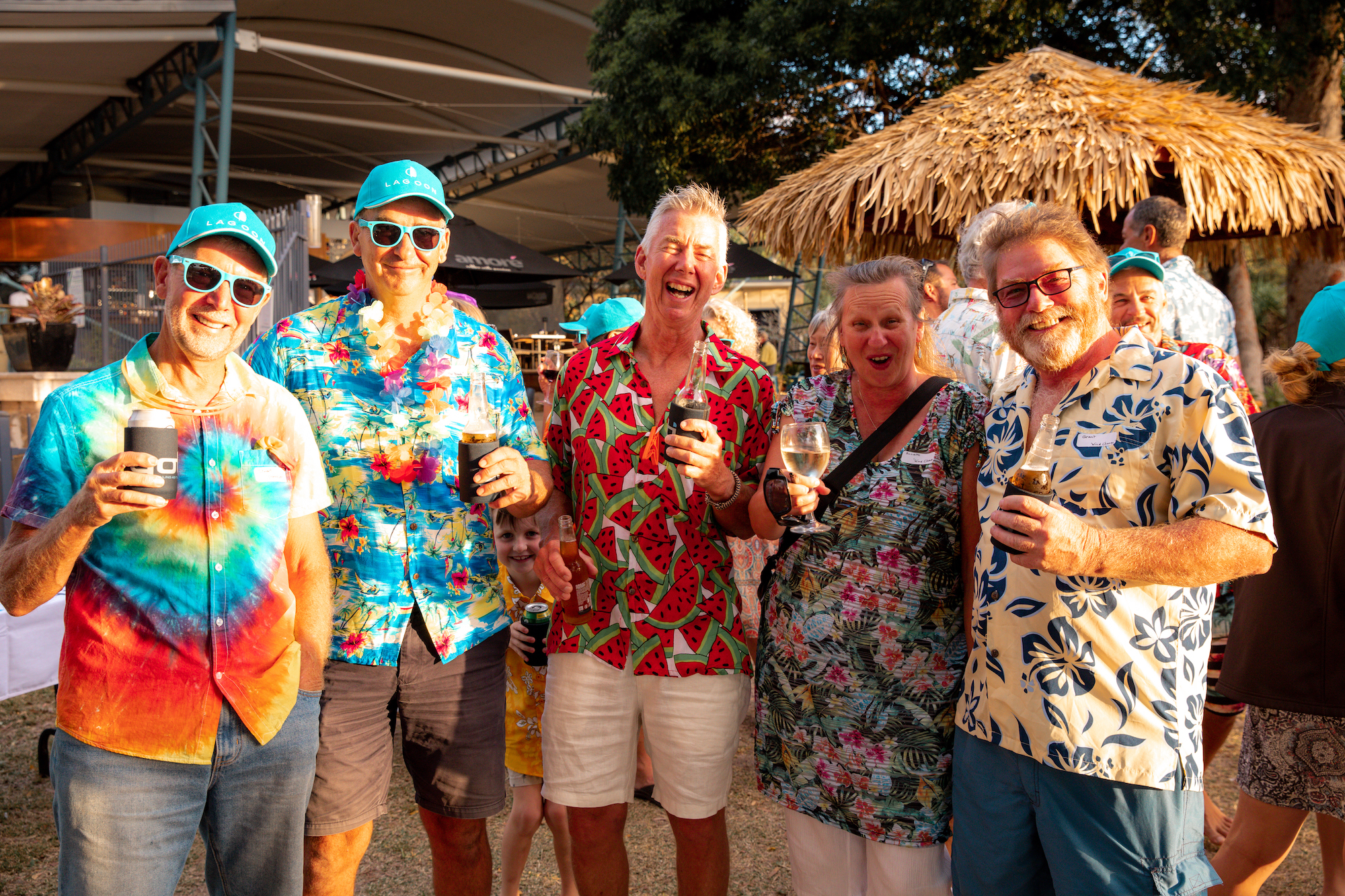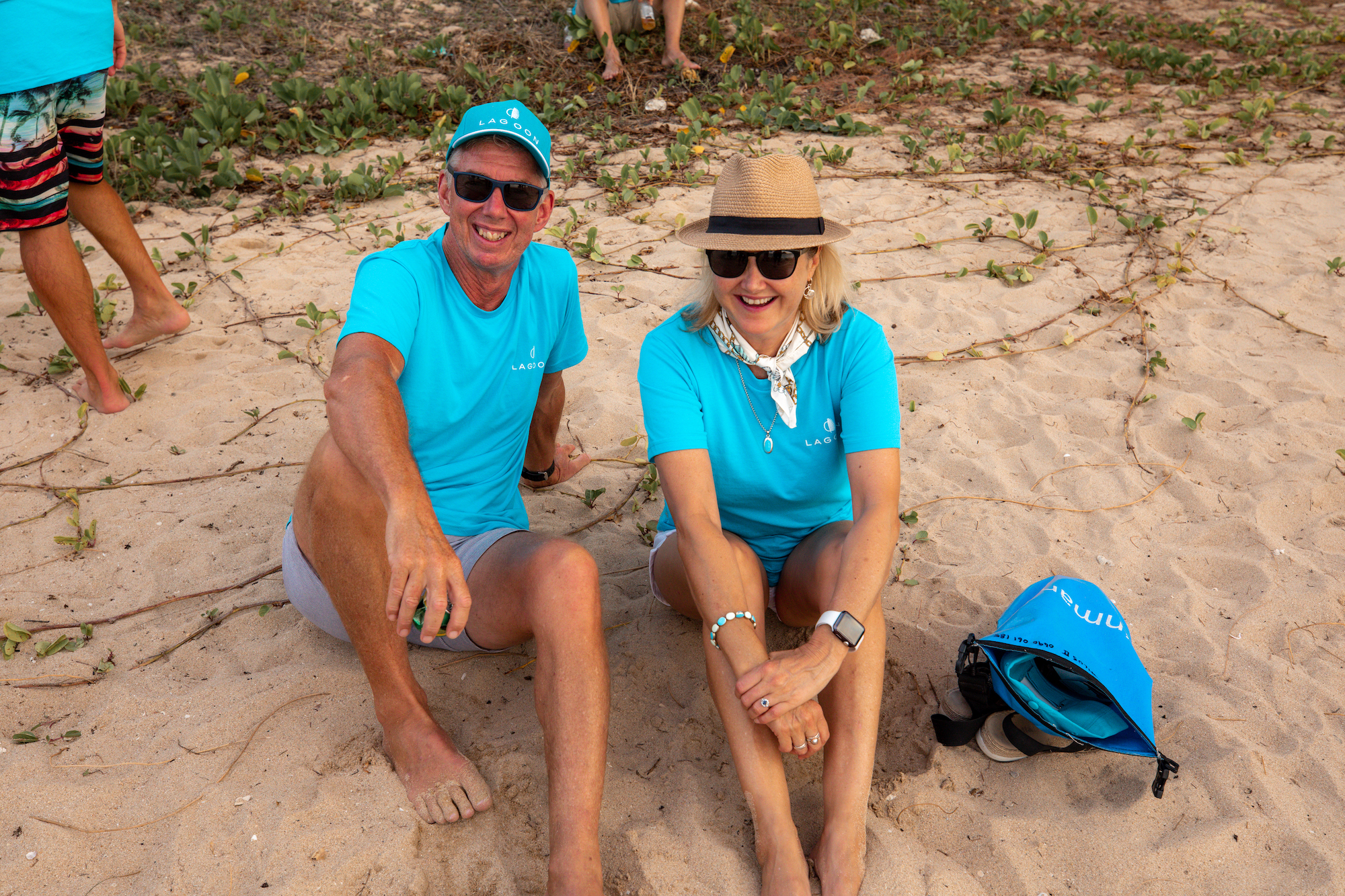 Kerry Wellington's favourite part of the event was the cruise and the people saying, "It's been really nice because it's part of the family, you see another Lagoon you'd love to go and say hello and this event meant that we have now met so many others that we feel like we can do that now so that's really nice."
"Yea and how welcome the TMG Yachts team make you feel, the little gift bags and Spencer coming around with muffins in the morning, it's really really good," added her husband Bryn.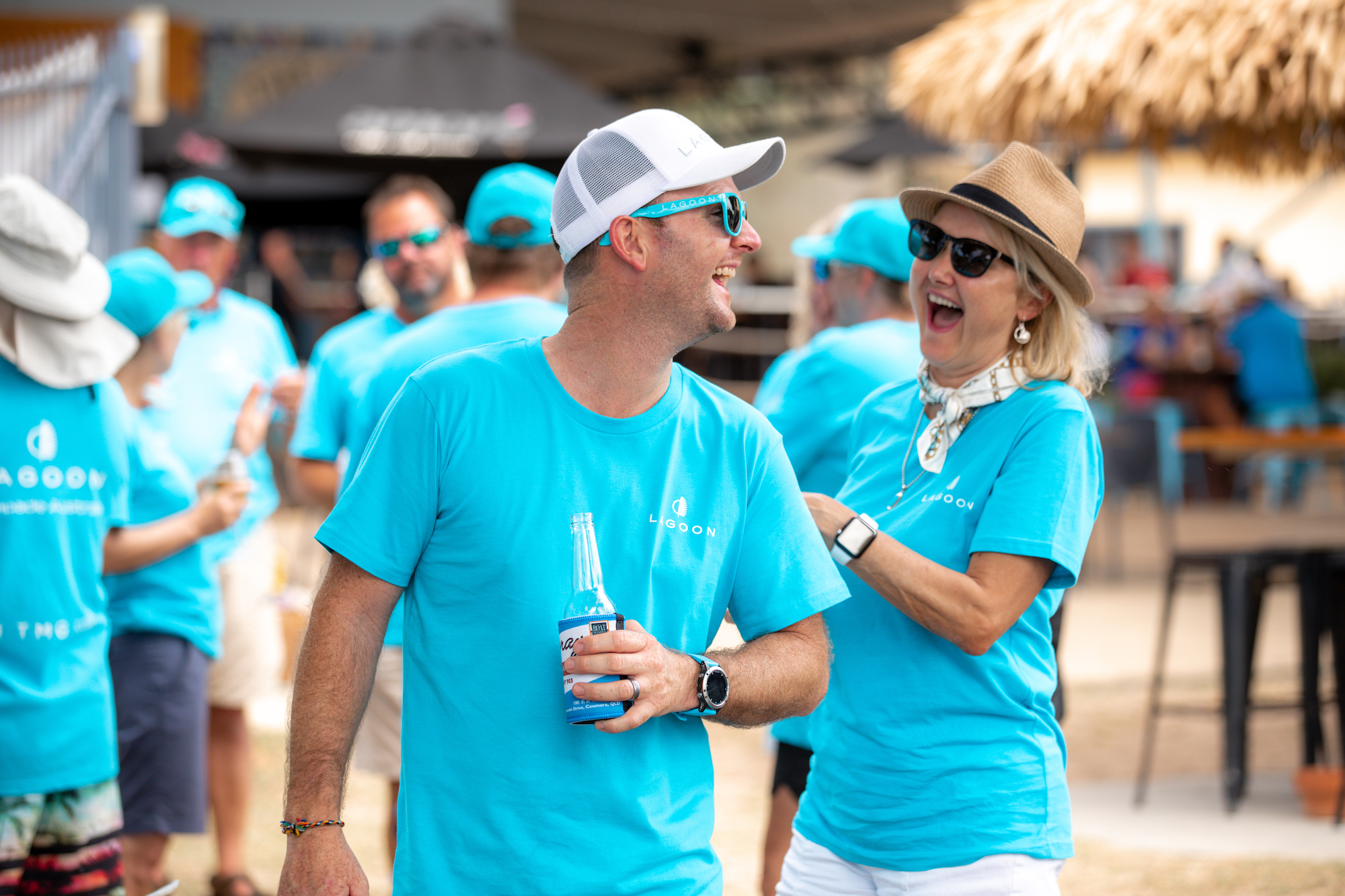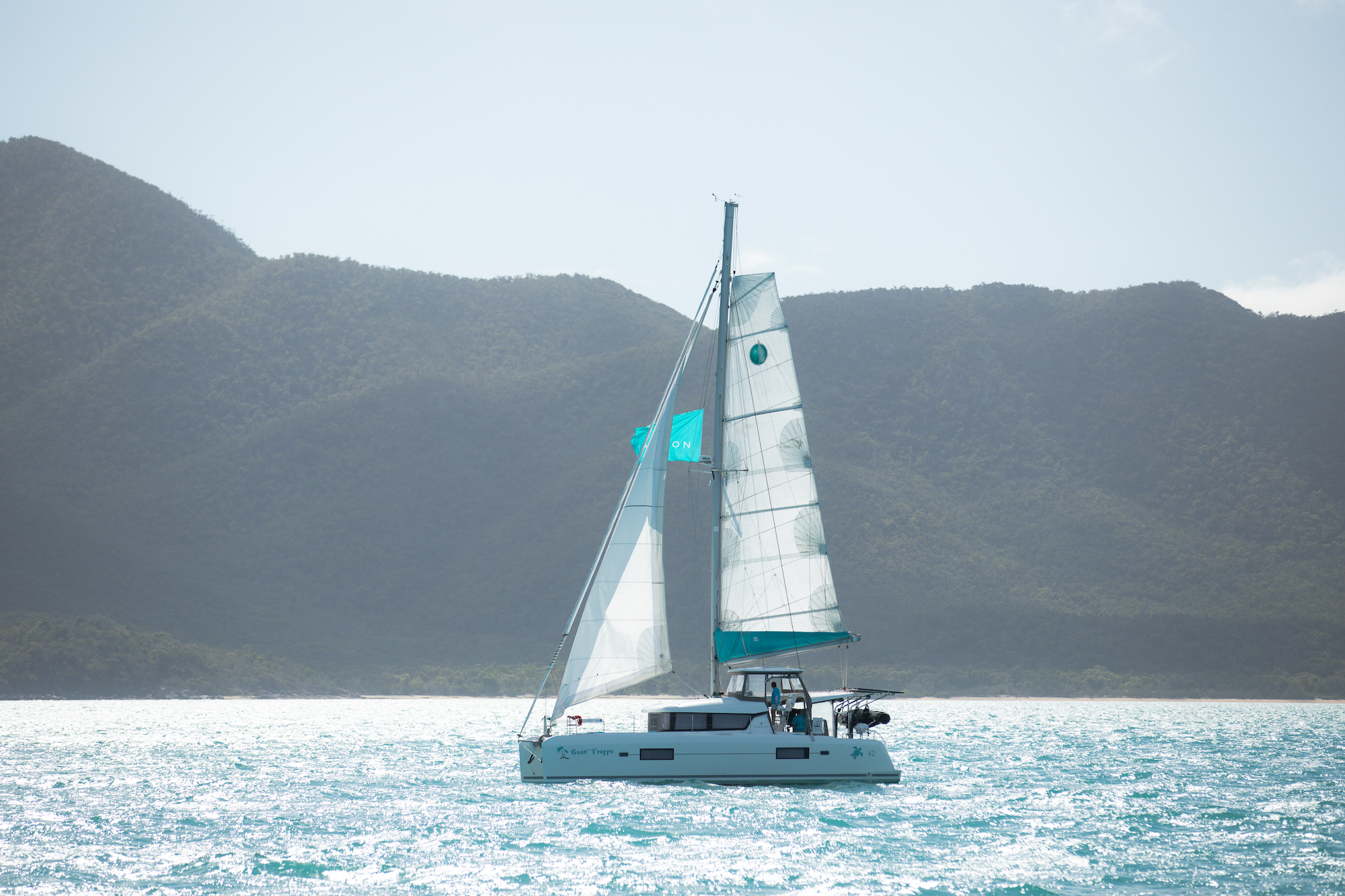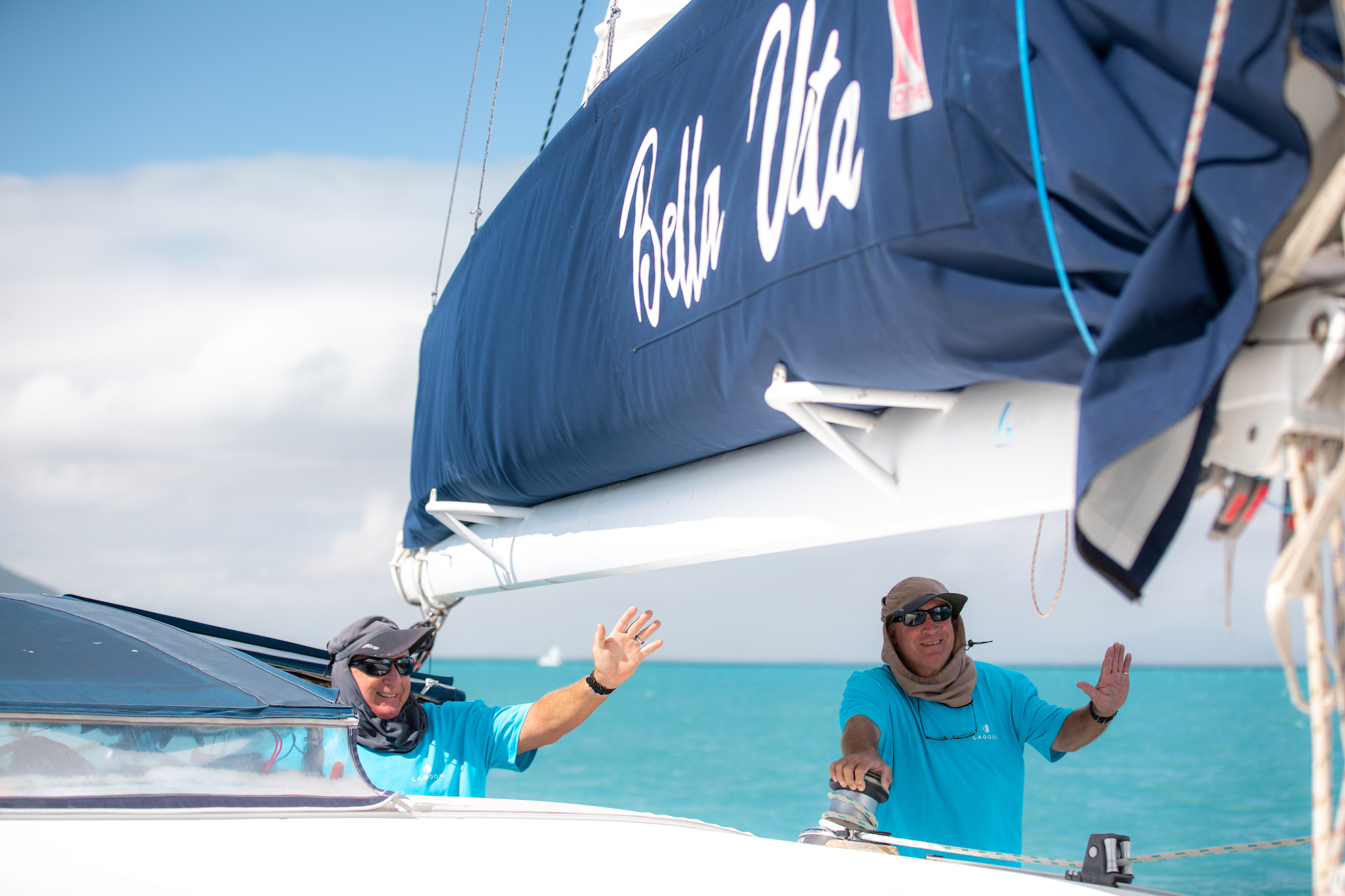 Mark your calendars for early September next year because we cannot wait to do it all again!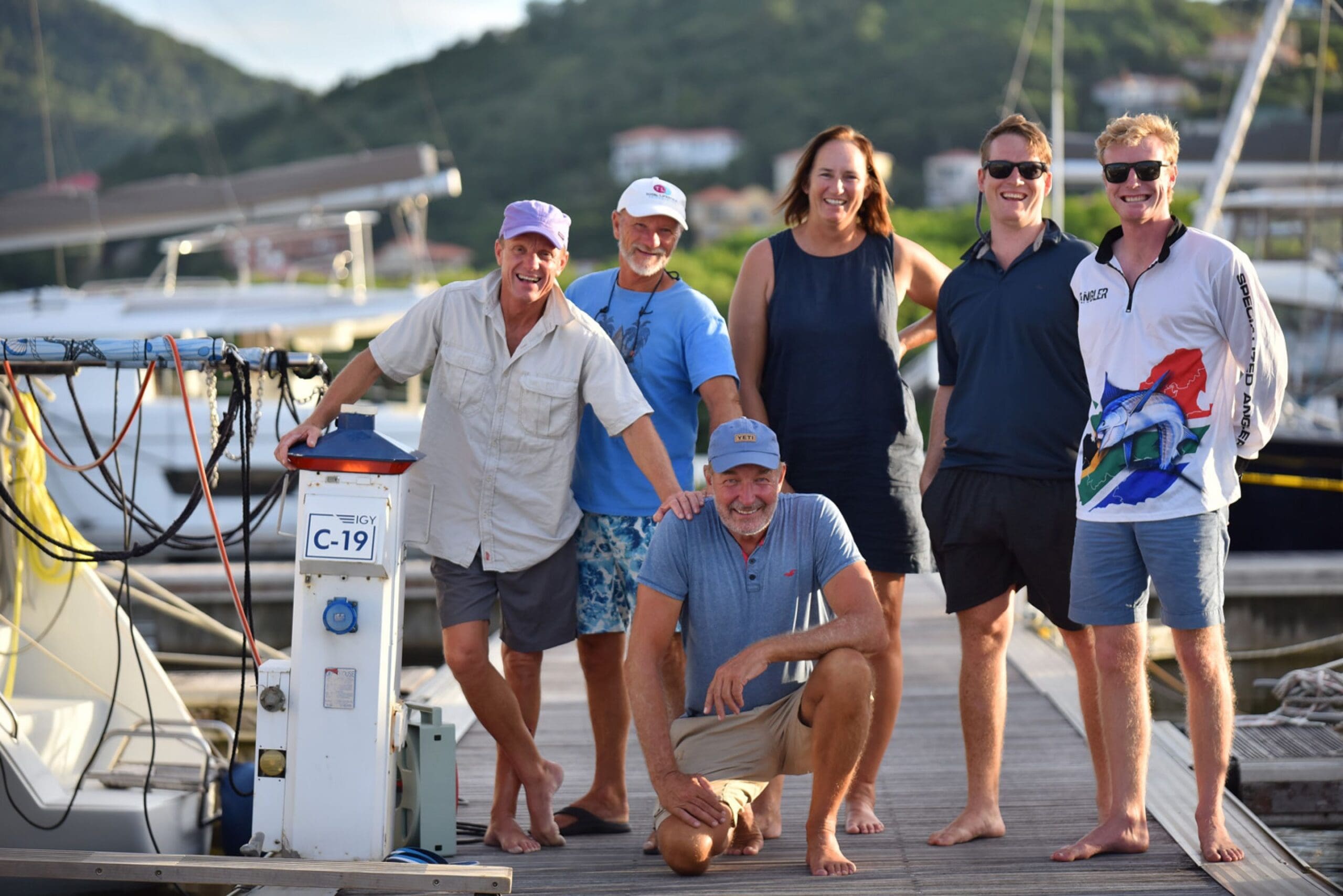 "It's fast if you sail it well. In those first few days, we were averaging 10-15kts which is what gave us the advantage." If anyone says a "Lagoon is just a floating apartment" or "doesn't sail well" they are incorrect. – Lagoon 450F "Aphrodite," Class B ARC winner.
read more