Lagoon 51 Design Interview
with Lagoon Designer, Bruno Belmont
This interview is with Bruno Belmont the design director at Lagoon, discussing the
Lagoon 51
rig design and other new design features.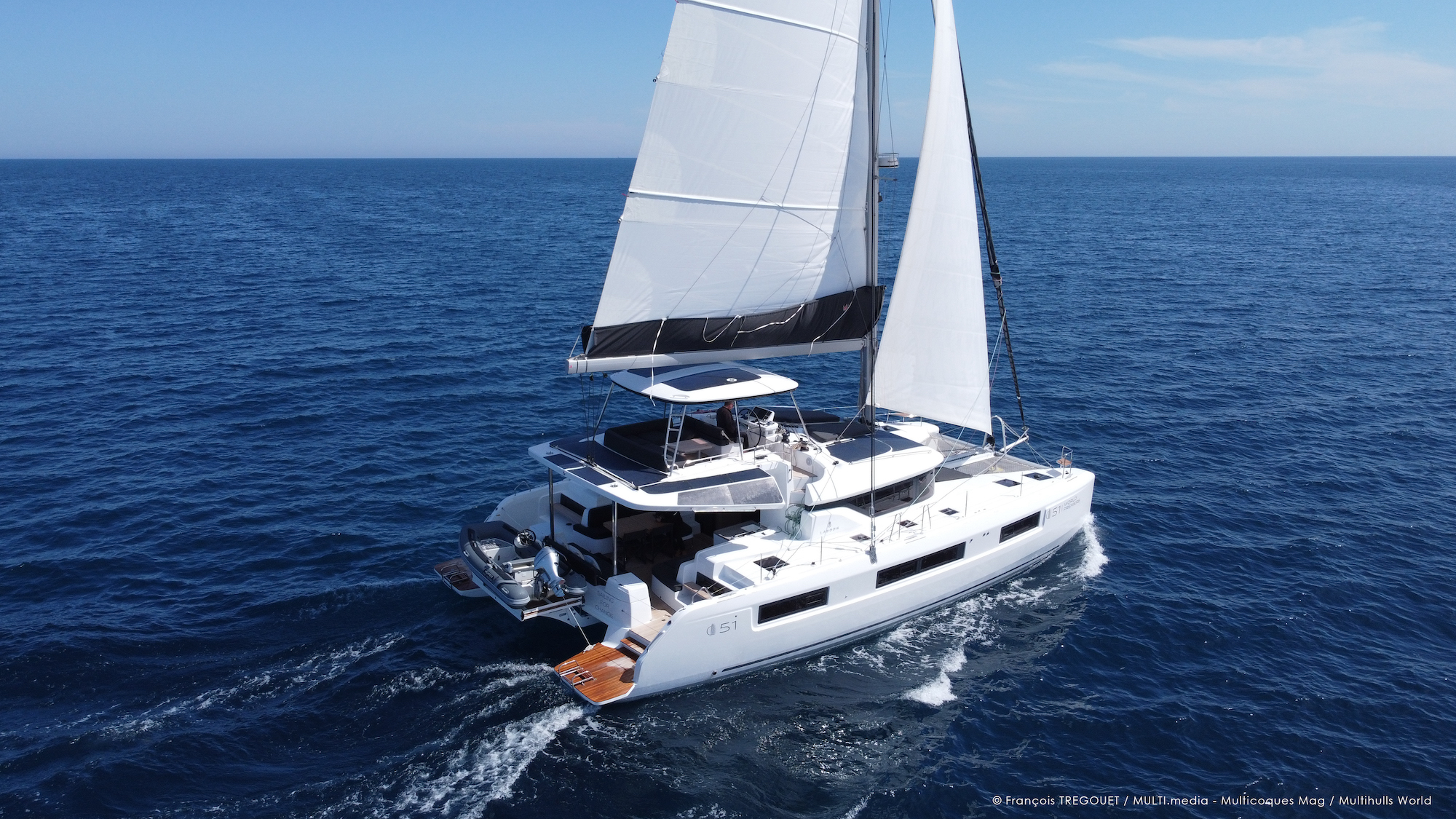 NEW RIG DESIGN
"When designing the Lagoon 51, one of the big changes for Lagoon politics of rigging was to move the mast forward of the coach roof in order to, first of all, make the largest possible flybridge where you have two big sofa to lie down under the sun, and a big C-shaped settee, next to the steering station with a very nice access. Having the mast away from this accommodation was helping a lot.
It also helps in lighter winds, having more power with tracking genoas, with a overlapping genoa. Altogether, it's more of a classic rig that makes probably more sense to our Lagoon customers in the long run."
FAVOURITE KEY FEATURES
"When designing that Lagoon 51, there was a motto which was, "We must help people walk around safely, freely, and without interrupting each other." So, having this two ways access of the flybridge was very important.
Also the access to the sea with a huge platform, both on each transom of the boat connected to the side of the dock very easily makes the boat an easy boat to walk around and get to the dock, get back on the boat without feeling like on the edge of anything.
On this boat we've decided to test a new generation of solar panels that are actually covering the whole coach roof, and also the bimini right, and that will provide up to 3000 Watts of electricity when the boat is sailing or anchored, which will allow the boat to use all the DC supplies without running the gen set. And that's for the comfort of living on board, having a boat that can remain silent all the time is very important."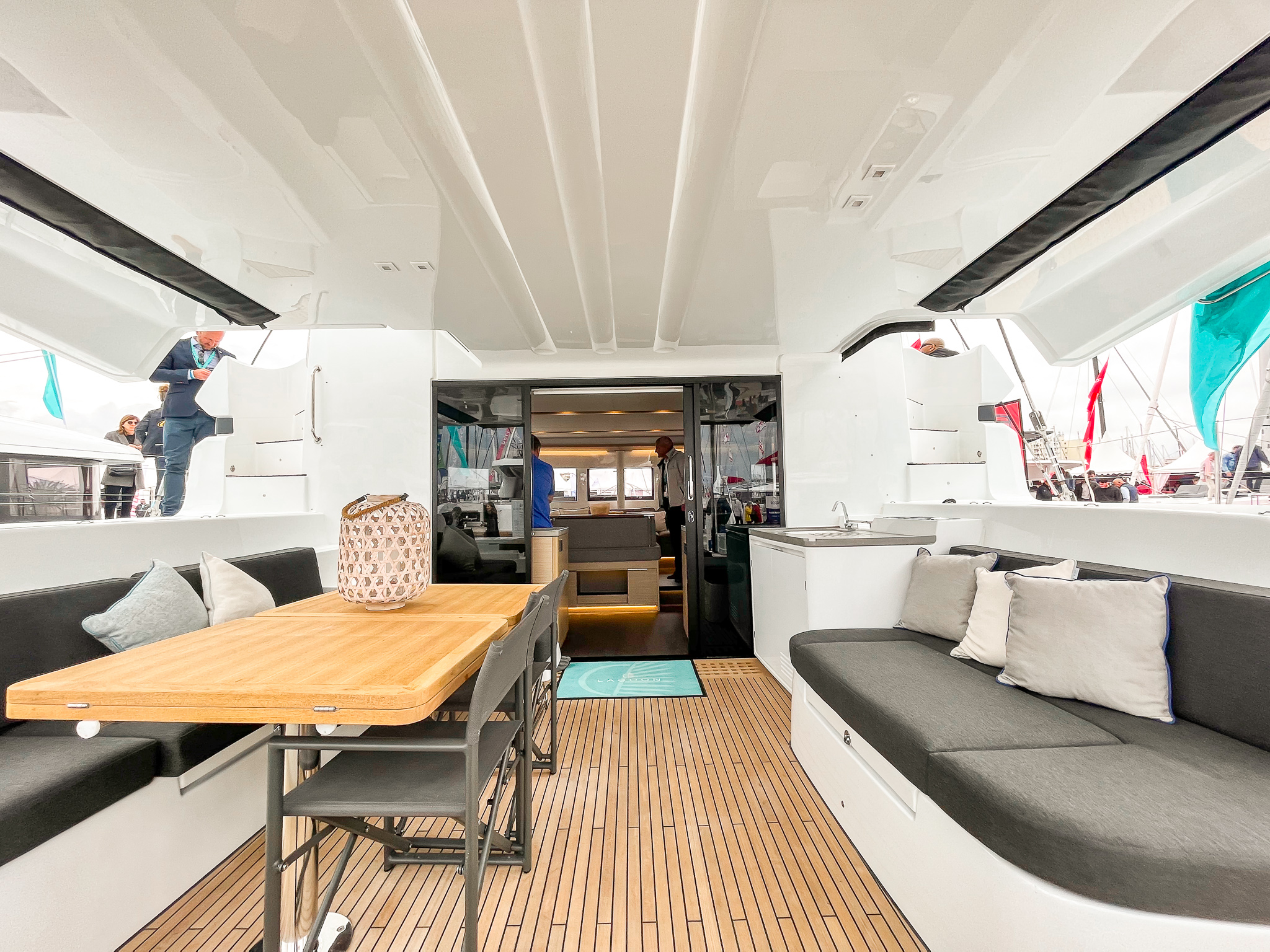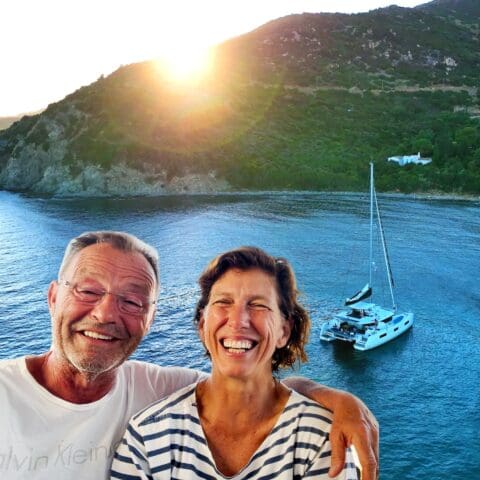 Mike and Linda took delivery of their new Lagoon 46 in Les Sables d'Olonne. They discuss why Lagoon, why the 46, and why European delivery, as well as what their experience of the handover was like with TMG. "We would highly recommend TMG as a boat broker for Lagoon, as well as Lagoon, great boat, we've loved sailing her," says Linda.
read more