Lagoon 46 Review – Club Marine
Lagoon's 46 catamaran is the consummate cruiser, whether for a turn on the bay or an extended coastal voyage.
One of the great moments of joy for cruising yachtsmen is when the sails fill and the engine is switched off. Bliss. Quiet.
Just the sound of water rushing past the hull and the power of the wind stretching the sheets. There is only one problem. The boat heels, so nothing is quite horizontal. Nowhere to put the glass of chardonnay.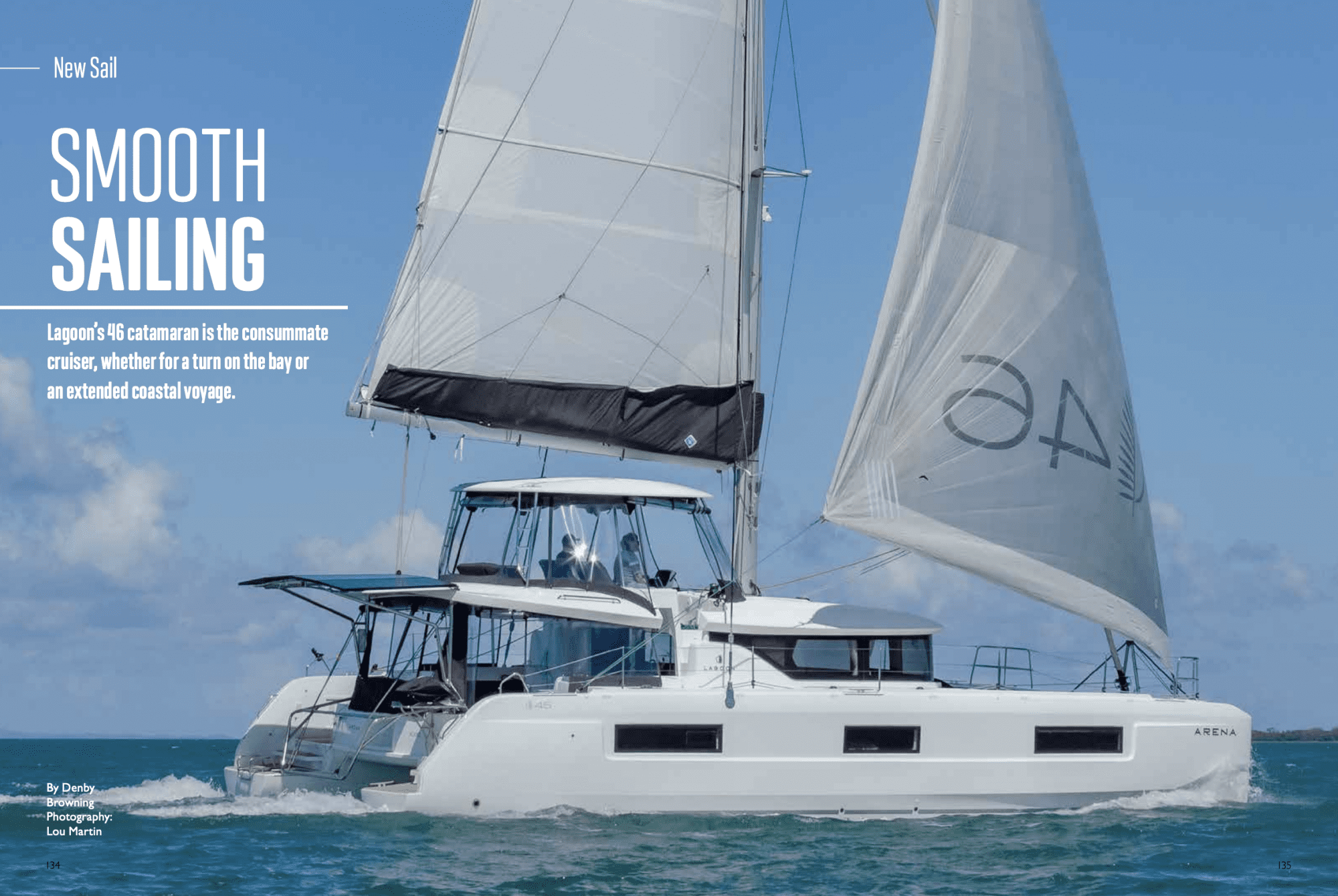 Enter the catamaran. This configuration offers all the benefits of traditional monohull sailing with the wondrous benefit of horizontal decks and tables. There is also the pleasure of space: wider decks, wider living spaces.
The Lagoon 46 adds a whole lot more to cruising pleasure. This is a boat designed to take the owner and family long distances in comfort and style. Distances such as South East Queensland to the Whitsundays, or even out to the Pacific Islands. They would simply need to stock up on food – there's plenty of storage space for that, and a few bottles of chardonnay, of course.
The Lagoon's deep and wide aft deck is fitted out with a lounge across the transom, a dinette with fold-out timber table on the starboard side, lounge seating on the outside and director's chairs inboard. Yet more lounge seating is on the port side. There is even room for storage units, including a garbage unit, and a gas bottle cabinet that feeds the galley and a barbecue in the aft port quarter of the cockpit. Glass holders are everywhere. This entire space is protected from the weather by a hardtop and in the case of our test boat, a set of clears all around. A tender hangs on davits aft of the cockpit.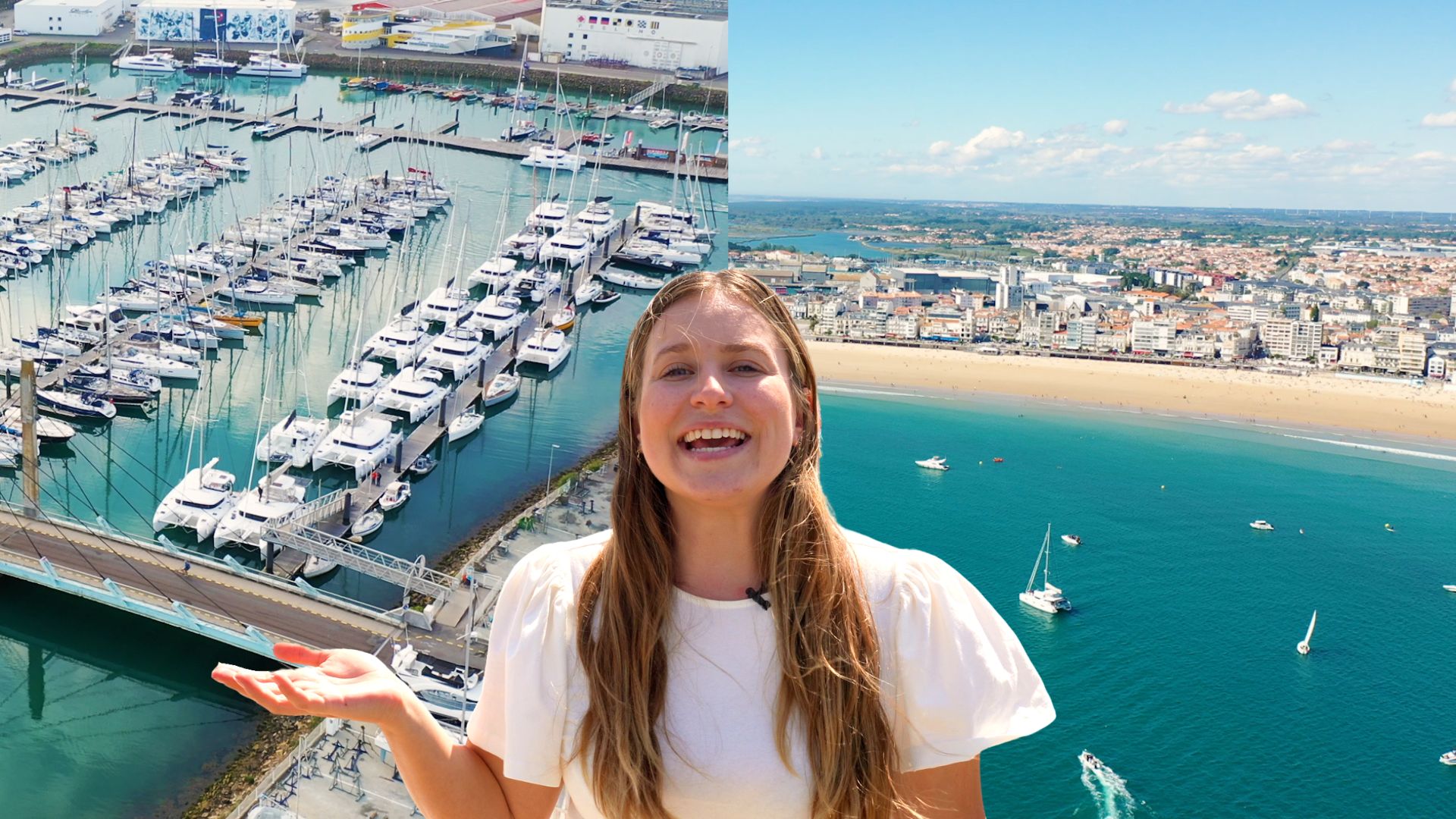 Les Sables d'Olonne is home to Lagoons ranging from 40-46 feet. Here is what to expect when picking up your Lagoon in Europe and what to do while in Les Sables d'Olonne.
read more