Lagoon 450F Handover in Les Sables-d'Olonne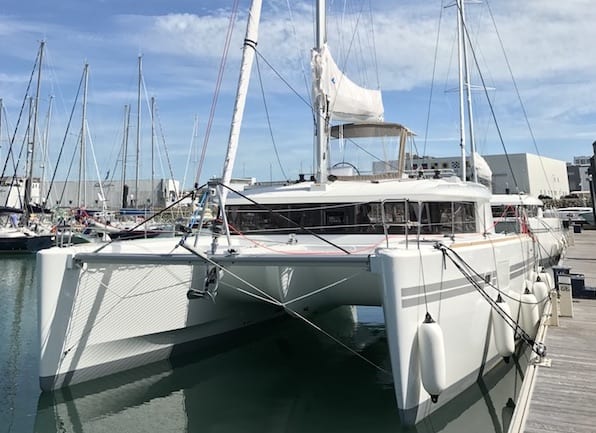 Ross Turner is the meticulous Commissioning Manager for The Multihull Group. At the end of May he spent an action packed couple of weeks in France. One of the objectives of his trip was to oversee the commissioning and handover of a brand new Lagoon 450F at Les Sables-d'Olonne.
Ross arrived in Les Sables-d'Olonne ten days before the handover of the 450F to a lovely couple from WA. He managed the final commissioning of the vessel, and made sure that the new owners were comfortable with all the technical systems and sailing of their new Lagoon.
He took the time to ensure completion of all the customs work and to check the quality of the build and finishes were up to scratch. And he made sure the 450F passed all the exacting tests that The Multihull Group conducts. This involves testing every element of the boat to give the new owners the best performing boat possible.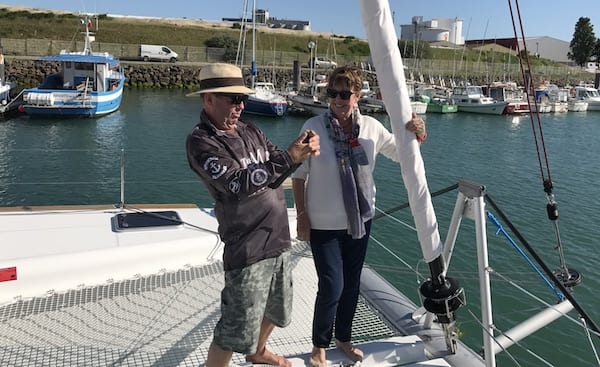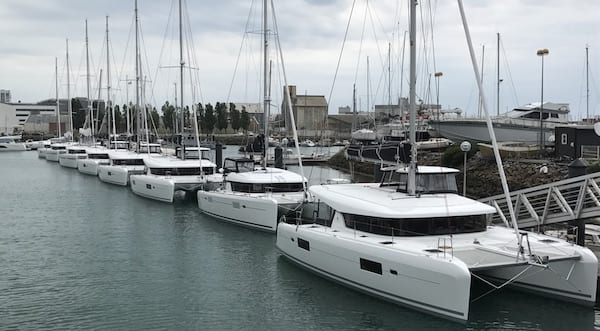 Ross spent a week checking, testing and sea-trialling the new vessel in detail with Tom, TMG's Europe-based technical sailing and handling expert. This was a comprehensive quality control process to iron out any teething issues. And it meant that the boat was 100% ready for the new owners when they stepped aboard for the first time.
The happy new owners are enjoying their time in beautiful Les Sables-d'Olonne, on the west coast of France. In fact they have decided to extend their stay, and take some time to explore the local area while they prepare themselves for years of adventure aboard their luxurious Lagoon.
And of course, TMG will still be 'on call' after the couple's departure to make sure they're enjoying their new yacht. The Australian commissioning team stays in close contact with the owners after handover to check they are comfortable with every aspect of the boat. The dedicated service centre in Sydney remains on hand to help arrange servicing and support across the globe. Cheers to that!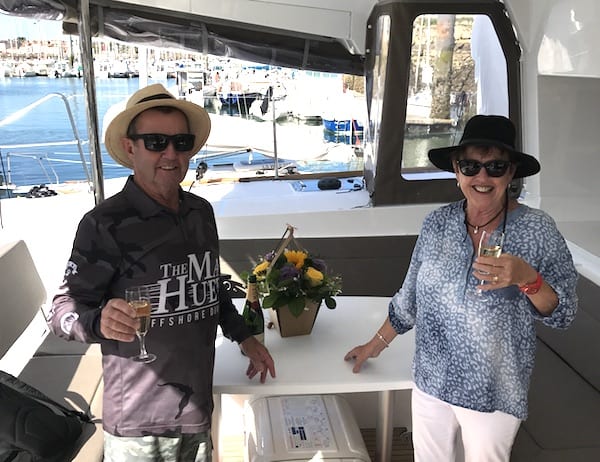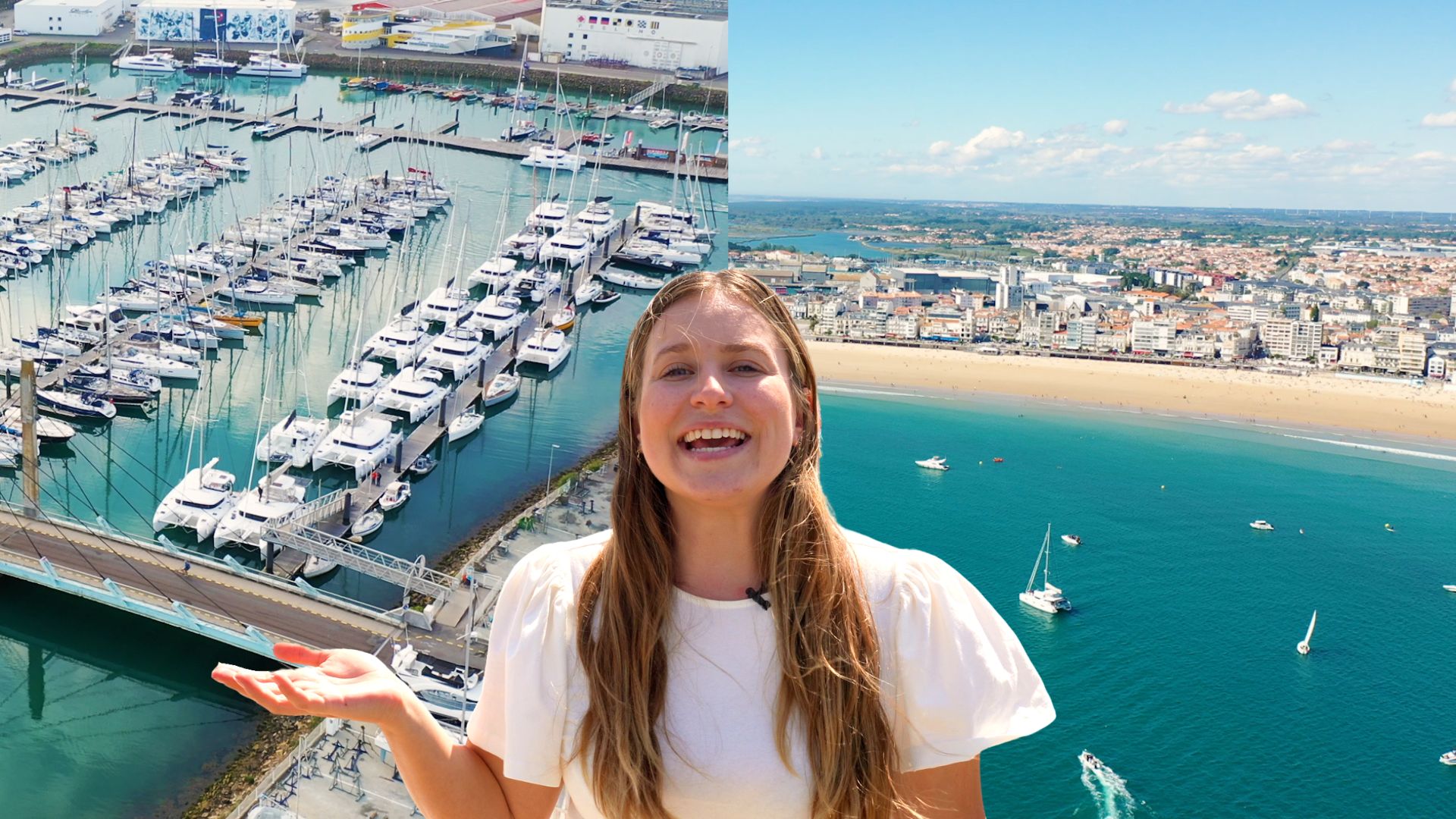 Les Sables d'Olonne is home to Lagoons ranging from 40-46 feet. Here is what to expect when picking up your Lagoon in Europe and what to do while in Les Sables d'Olonne.
read more