LAGOON 450 S – THE CHAMPIONS CHOICE
The first Lagoon 450 S Sports Top in Australia has been handed over to its discerning owner, multihull connoisseur and champion, Tony Considine, by the technical commissioning team at The Multihull Group, Lagoon's Queensland HQ at The Boat Works. Channel 7  were on hand to record the big event which was broadcast on the Gold Coast News that evening.
The Multihull Group's State Manager Martin Pettit oversaw the handover of the new 450 S, named "Oscar". He said the new model, which made its national debut at Sanctuary Cove International Boat Show, caught Tony's eye at the show in May and the deal was sealed on second viewing at the Sydney Boat Show.

"The Lagoon 450 S Sports Top was released worldwide in February this year," said Martin. "This model has all the hallmarks of another global success story for Lagoon.
"It's Tony's second Lagoon. He's a tall guy and needs plenty of height inside and the 450 S has exceptional volume and space, plus brilliant sailing ability. You can sail it single-handed and it's a little bit thrilling! We've had it at 14 knots in a good stiff breeze on the Broadwater."
Tony's competitive career spans three decades of success with a series of internationally recognised Grainger-designed multihulls, including "Trilogy" the racing trimaran which claimed no less than six national titles, and his current racing cat, the Grainger 10 "Mad Max" which is one of the fastest sailing catamarans on the circuit, holding its own against rivals at this year's Audi Hamilton Island Race Week.
According to Martin, Lagoon catamarans are the world's most popular cats, out-selling their nearest competitor brands two to one.
"Since Lagoon commenced building in France in 1982 they have sold over 3,500 boats. The previous model, Lagoon 440 Flybridge was one of their best-selling, with more than 660 boats cruising the world. Lagoon took onboard client and dealer feedback and developed the 450 Flybridge which has also proven successful followed by this new 450s.
"Now the Sports Top model offers owners the advantage of splitting the helm station between cabin top and cockpit, so the skipper is not isolated, and they've lowered the rig so there's less pitching, and it's easier to stack the mainsail."
Designed as a very fast sailing luxury cruising catamaran, the 450 S is more than capable of offshore cruising. It was designed by renowned French naval architects Van Peteghem Lauriot-Prévost, designers of some of the world's most innovative racing boats, including the America's Cup cat "Oracle USA 17".
For her new owner, along with quality of build and space, the foredeck was a key attraction. "The front seating area has a beautiful settee, which is unique in a vessel this size. It's ideal for cocktails at sunset or breakie with a view! You can add an umbrella for shade if required."
This Lagoon 450 S is luxurious, with teak decks in the cockpit, powered sheet winches, composite bimini with sliding sunroof with easy access to cabin top, and joystick inside at the chart table in case of inclement weather, but owners can modify their Lagoon however they please.
"Tony has added a barbecue, additional internet TV, solar panels and a few other custom features. Also unique to the Lagoon brand is our own commissioning crew flying up from Sydney for the handover, making sure it's all ready to go. We are finding many monohull boat owners and power boat people are coming over to Lagoons because of their stability, comfort and space."
Launched with due ceremony at The  Boat Works, Coomera using a state-of-the-art 100 Tonne Lift, Oscar is off to its berth at Marina Mirage, followed by a summer of cruising the east coast with friends and family.
"The Boat Works offers tremendous access to the epicentre of the cruising catamaran market," added Martin. "It has the complete service centre on-site, dry stack and marina berths, and our showroom has maximum street presence at the gateway to the marine precinct, which really does the Lagoon brand justice."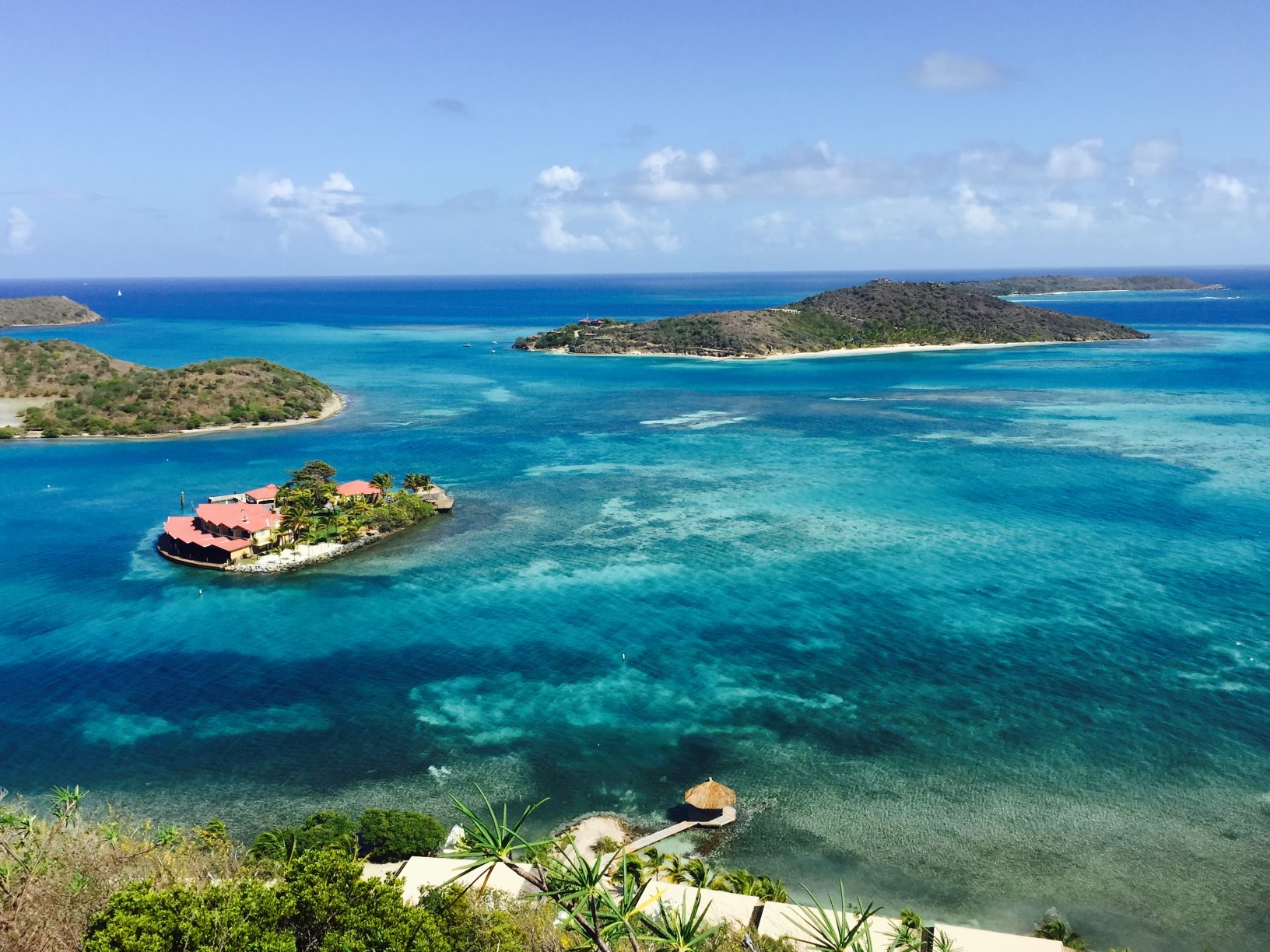 Welcome to the Cruising Directory of the British Virgin Islands, Caribbean.This guide has been put together by Jenny Brand, who spent almost a decade conducting sailing charters around the British Virgin Islands on Lagoon Catamarans with her husband Jaco.
read more