'The ideal, perfect, two-up cruising vessel'
John Buist bought his first Lagoon in 2008 and along with his loving wife Jill he set off around the world. So in love with the adventures they had enjoyed, they decided to buy a new Lagoon 450F from TMG Yachts and do it all again!
TMG Yachts Managing Director, John Cowpe, recently caught up with sea loving legend John Buist to hear about some of his adventures at sea and to find out why he fell in love with Penelope Rose, the Lagoon 450 flybridge.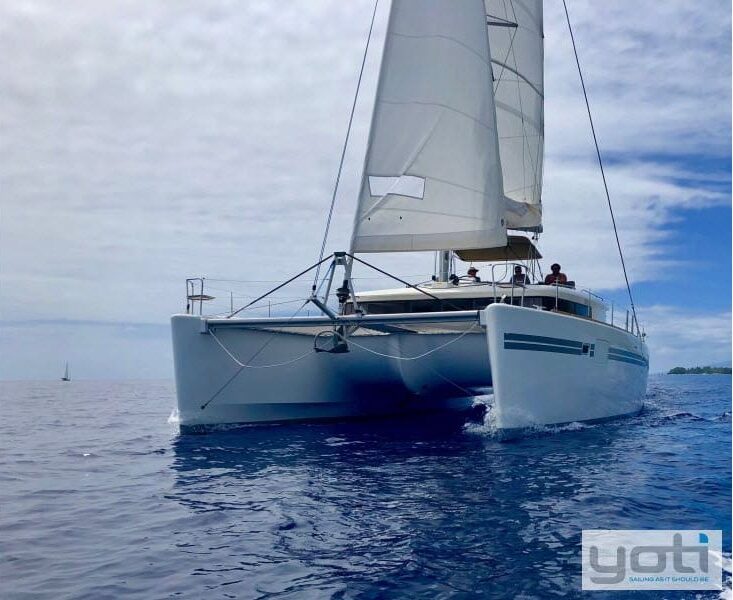 We bought our first Lagoon in 2008
"I've always loved being on the water. I started out with homemade canoes at the age of five, through to working as a professional fisherman for 30 years and then seven years in the Royal Australian Navy … I don't know when I haven't been to sea!
In 2008 we bought our first Lagoon; it was a Lagoon 420 electric. We launched the boat in Les Sables d'Olonne in France and then we sailed around the Med, visiting Spain, Italy, Algeria, Malta, etc.
We then headed back out through the hole to the Canaries and headed for the Caribbean and into the heart of Venezuela, before we set off on the Pacific crossing."
Why did you choose the 450F?
"It was when we hit a bad storm off New Zealand that I asked Jill if she wanted to landlub and I'd build her a house.
She said, 'Why don't you buy us a better boat instead? If you buy a decent boat, I'll come with you.' And boy was I relieved … I really thought she was going to want to live on land!
We didn't originally choose the 450F – we were thinking about buying a new 420 because it was quicker than our old 420 – but we ended up with the 450F because we realised the 450 is actually the ideal boat for us.
The Lagoon 450F is what I would call 'the perfect, two-up cruising vessel'.
It's not too big to handle, it's comfortable for two people, there's plenty of room and it's a good sea vessel … it's very seaworthy."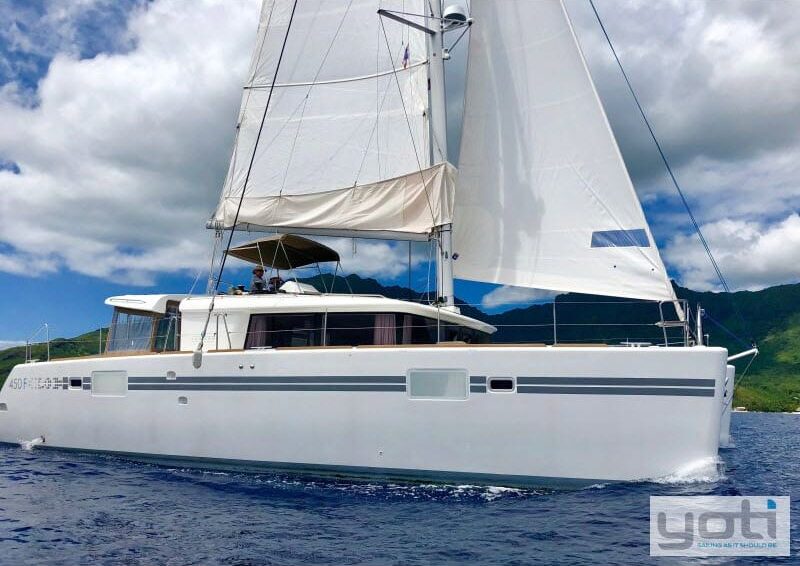 What's the difference between your last Lagoon without the flybridge and this Lagoon with the flybridge?
"It's all about space and comfort. It's just so much more comfortable with the flybridge. Give me the flybridge any day!
The flybridge gives a new dimension, it gives you more space and you can actually get away from each other. You're not in each other's face.
It's not just a little seat up here … it's a nice big bench seat; I've even slept up here!"
What have been some of the highlights on board Penelope Rose?
"There have just been so many highlights of our time on board Penelope Rose, it's hard to pick one.
It's really a combination of two things: the people we've met and the place we've visited, but it's mainly the people. In places such as the South Pacific you have the combination of the beauty of the islands and the beauty of the people.
Everywhere you go you make such a big family. What you don't know, someone else does. Every marina you go into, everybody wants to have a talk. You've got the one thing in common, you're all sailors.
It doesn't matter where people originally come from, they're all good because they're all sailors."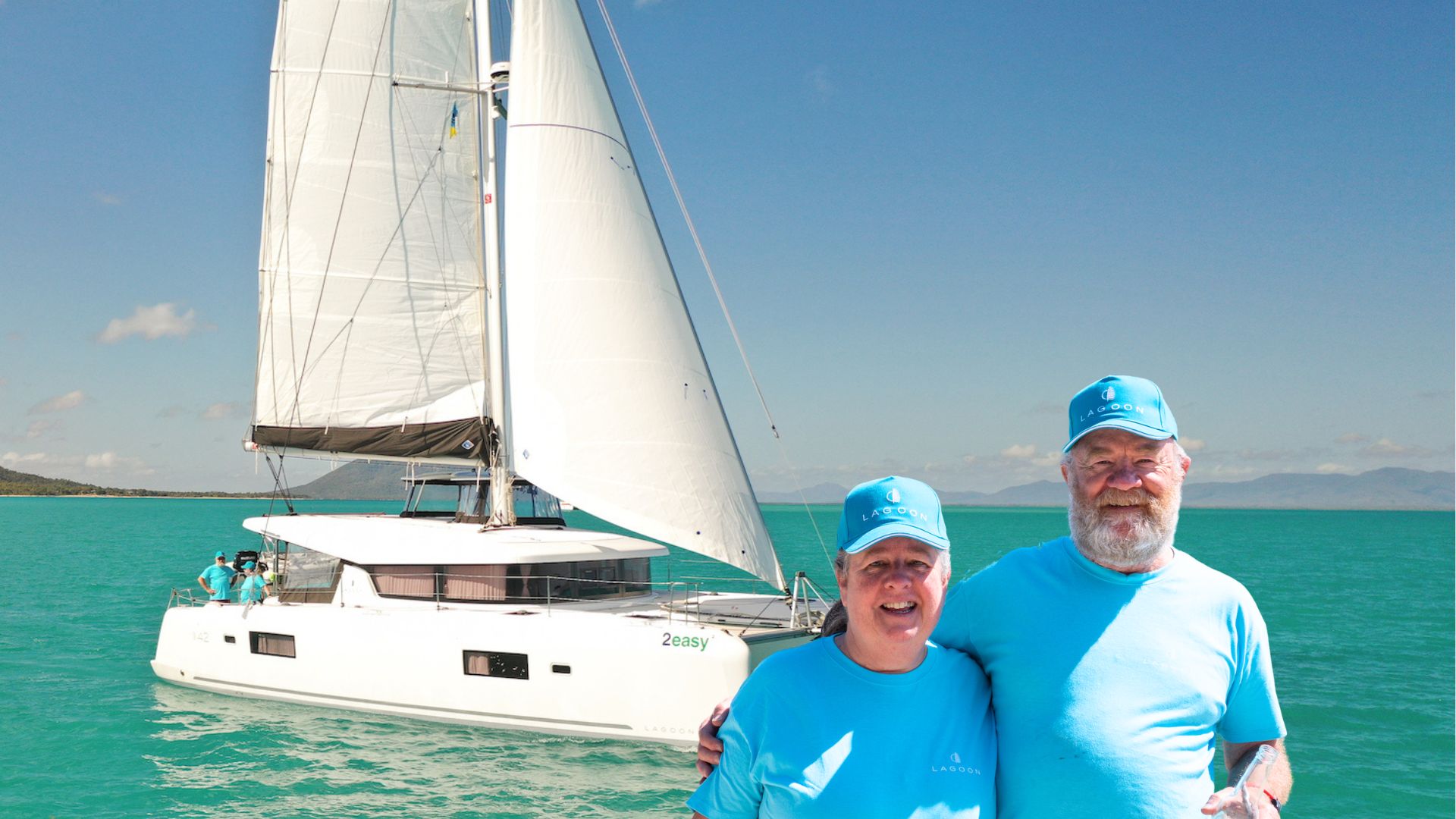 "I first saw the very first Lagoon 42 that came to Australia at the Sydney boat show in 2015. I just felt that it had everything I needed, we purchased the boat through TMG and we've been looked after very well by all the staff. We've really enjoyed the boat the first 5 months" – Ross Smith Lagoon 42.
read more