Sharing paradise in the modern-day
A day on Sydney Harbour on board the Lagoon 40
The Multihull Group's MD, John Cowpe, recently had his extended family in town from the UK and so they took the opportunity to head out on the harbour for a day onboard a new Lagoon 40.
Not only was it the perfect way to showcase stunning Sydney Harbour to his overseas guests, but it also demonstrated why syndication Australians are embracing the "walk-on, walk-off" concept.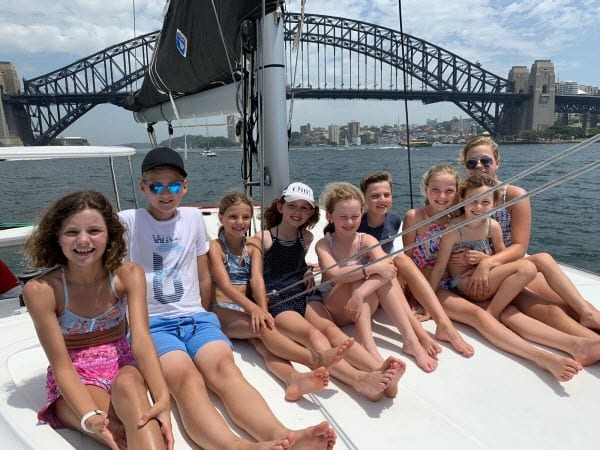 John explained, "Spending the day with my family onboard the Lagoon 40, it really hit home to me just how clever this style of boat ownership really is. I have a number of friends now who have gone down this pathway to ownership.
Just like myself and so many others in Sydney, they are time-poor, super busy with work and multiple leisure activities, have young families, and all with a yearning to take advantage of this natural aquatic playground we are so lucky to have.
Owning a small percentage means paying only a fraction of the boat's total cost and therefore your depreciation, in real dollar terms, is minimised. (Let's face it, whilst Lagoon does have the best resale value, they certainly don't appreciate.) At the end of the syndicate, when the boat is sold, all the owners get an equal share of the net sale price back or move into another new one!
Having the vessel on the marina and looked after like new, means no prep time, no cleaning, no refuelling… just walk on and go.
We headed out on December 2nd with eight adults and nine children, yet the Lagoon 40 just swallowed everyone up… there is so much room on board!
We cruised around the harbour, showing family the hot spots, waving to the PM as we passed Kirribilli House and anchoring up under Taronga for a swim and lunch. 
What a treat!
I can see why Syndication owners use the Lagoon 40 for so many different types of entertaining: corporate events, lunches, evening dinner cruises with friends, birthday parties for the kids… the list goes on and all without the guilt of having a huge investment sitting unused!"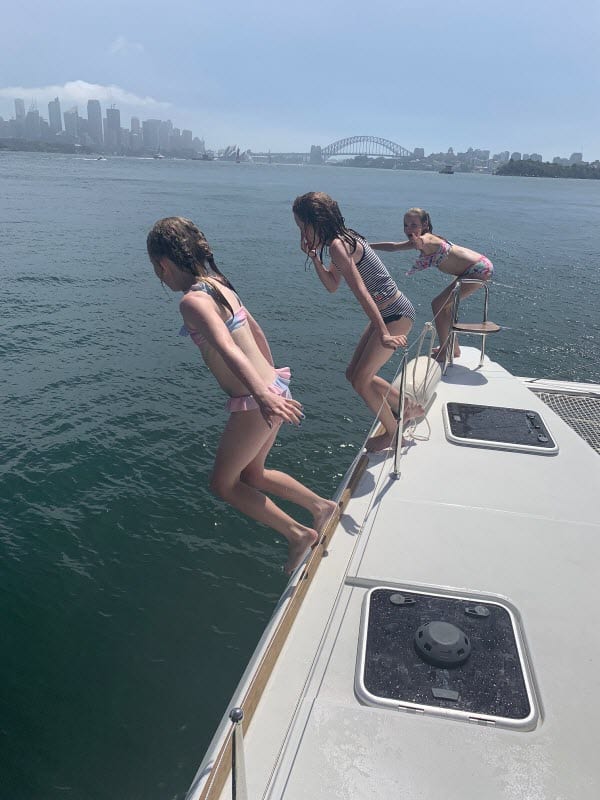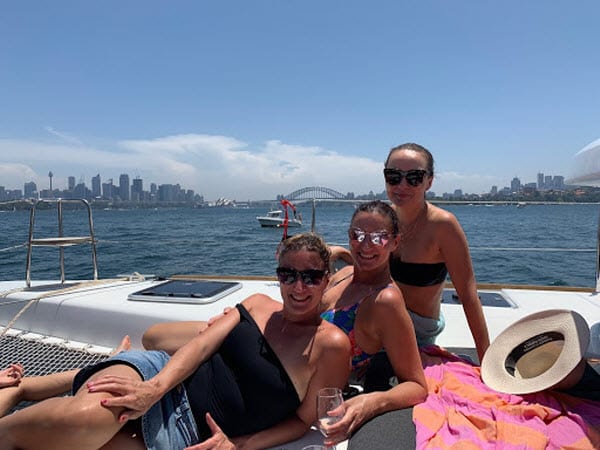 "A couple of days later I received this from my cousin who was over from London.
'John, going out on the boat was really quite amazing; it was the highlight of our holiday, which sadly ends tomorrow. Thank you so much; it was such a special day. We have lots of photos, some of which are attached. Magical memories!
Lots of love, Hannah.'
One special moment out on the water occurred when a fellow Lagoon owner sailed over to encourage us to join the 'Lagoon'd in Oz' owners' group – what a brilliant bunch of owners we truly do have!
The Lagoon 40 was pristine and the ultimate platform for our special day. We walked onto a boat that was fully fuelled and ready to go and at the end of the day, we simply walked off with nothing to do.
Having just arrived and been commissioned, I believe there are still a handful of shares remaining in the Lagoon 40 based out of Clontarf, but be quick as this style of ownership is only going one way."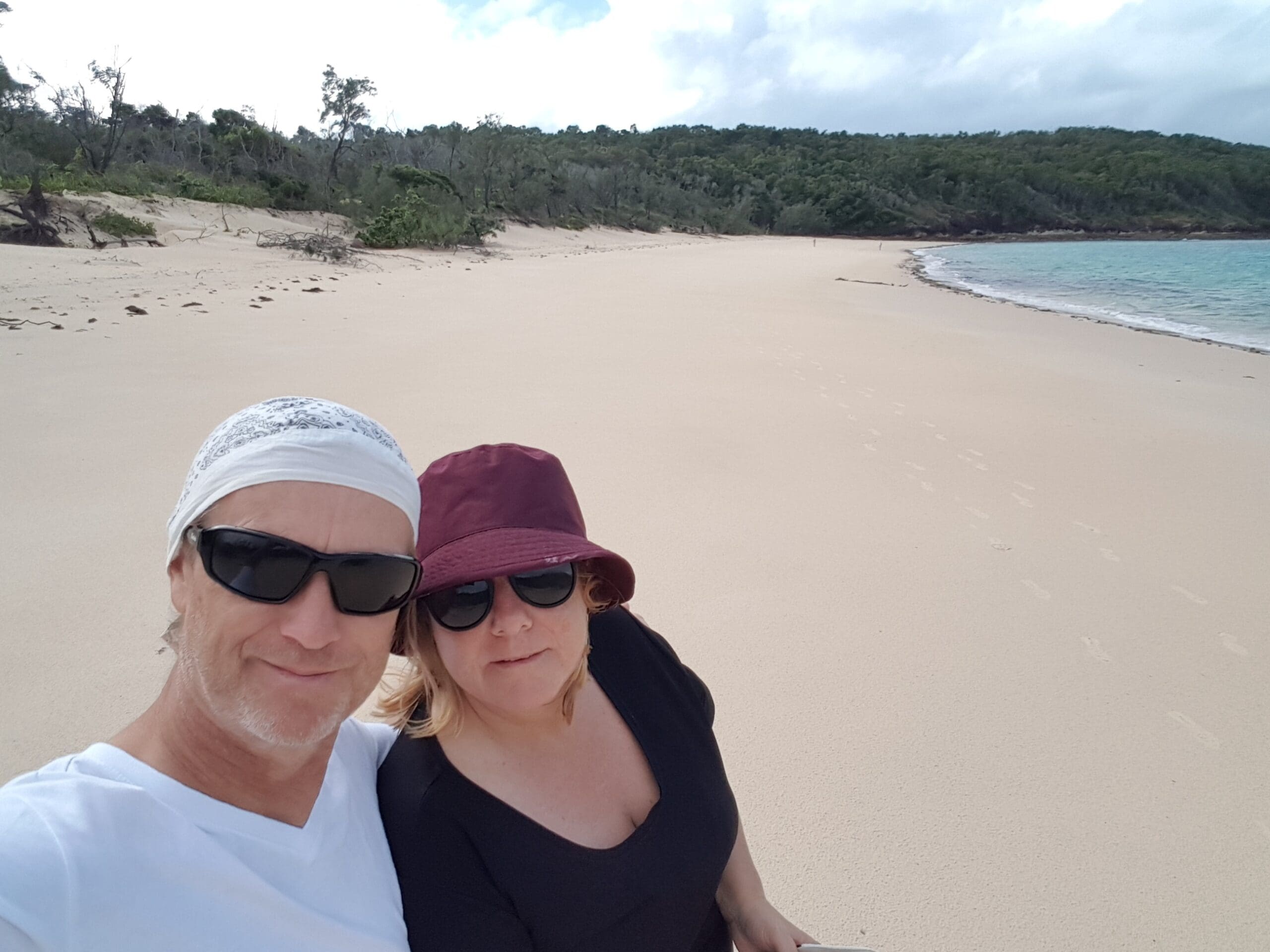 Buying a catamaran and deciding to wrap up your life on land to sail the world is a life-changing decision, one made a little harder when caught up amongst the pandemic and uncertainty it caused.
So we turned to new Lagoon owners Ian and Jackie who put together an incredible story to give you the reality of what this experience was really like for them.
read more