Lagoon 40 Review – Club Marine
Mark Rothfield recently hopped on board the Lagoon 40 in QLD for a lovely sail and to check out the NEW Lagoon 40.
He described the boat as a "Family or social entertainer for coastal and island hopping".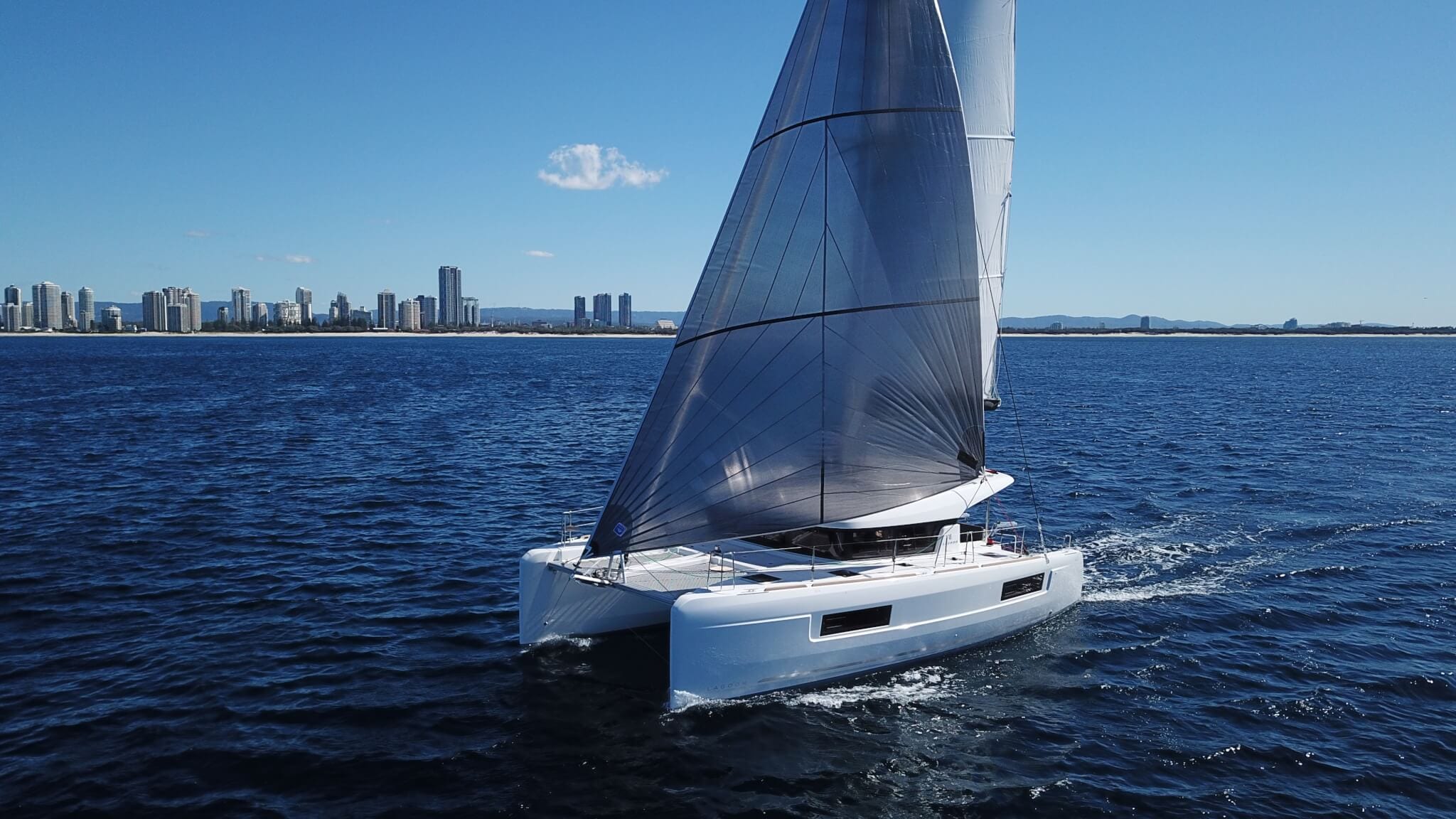 Design
"A triumvirate of designers have brought it all together as harmoniously as possible. First was Marc Van Peteghem of VPLP Design, who optimised the running shape and
rig. He needs no introduction in the world of high-performance, short-handed ocean racing. The exterior lines were crafted by Patrick Le Quement, former chief designer for Renault, who applied his automotive creativity without going too heavy on the French curves. Finally, interior responsibilities befell Italian studio Nauta Design."
Performance
"The Lagoon's mast is positioned centrally to essentially reduce pitching. In turn, it allows the boom to be shorter, which is handy when stashing the main and a godsend in gybes. There's still considerable area aloft thanks to a square-topped wing sail that improves light-air efficiency while also depowering in gusts. Meanwhile, to offset any weather-helm tendency, the headsail has a relatively long foot (J measurement)."
"In a video I watched, a Lagoon 40 averaged 8 knots and peaked at 15 knots on an ocean passage. During our outing on the Gold Coast, we saw 6.5 knots upwind in a 14-knot southerly and similar speeds running – sailing with the code zero maxed out at 9.4 knots."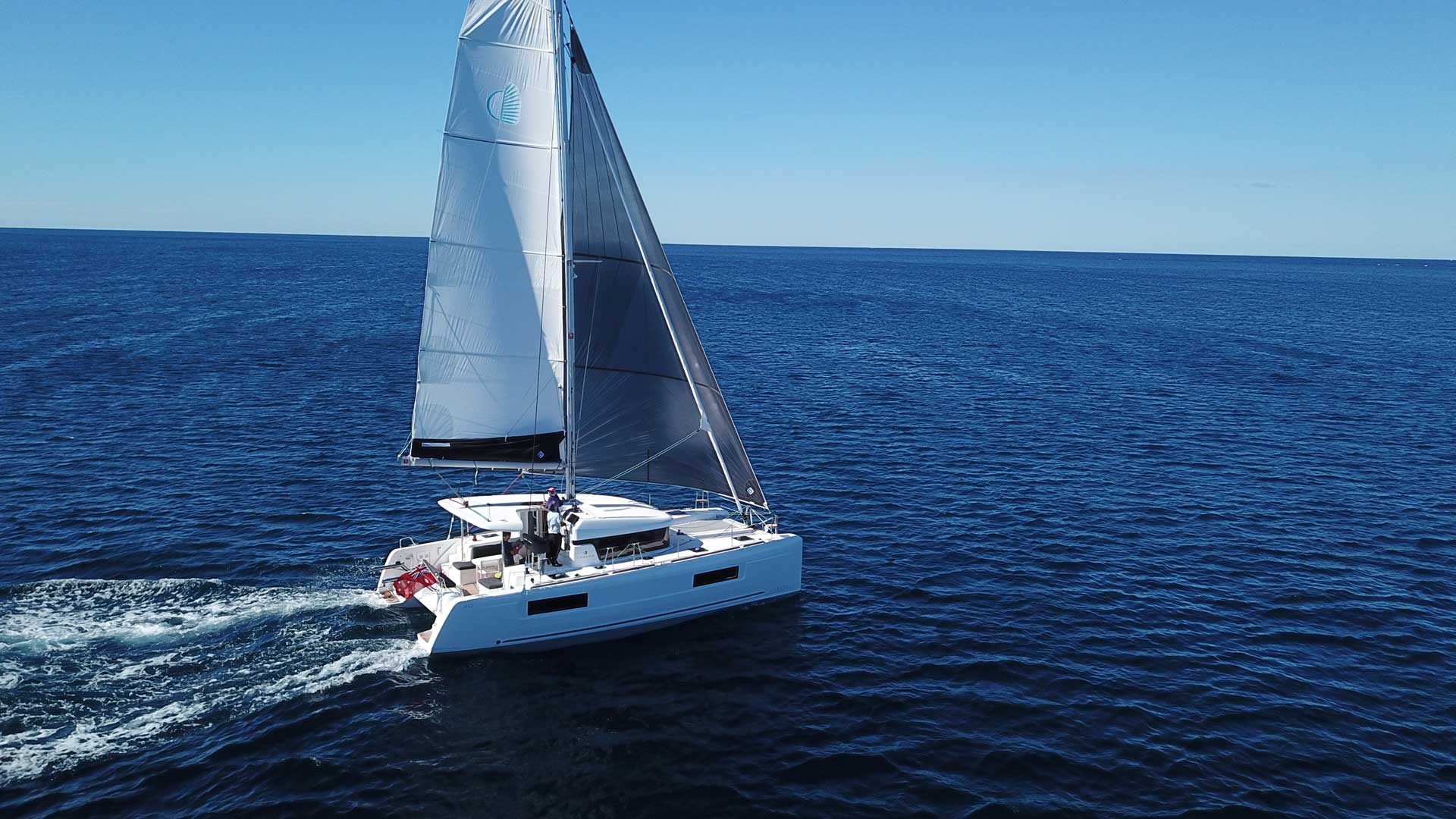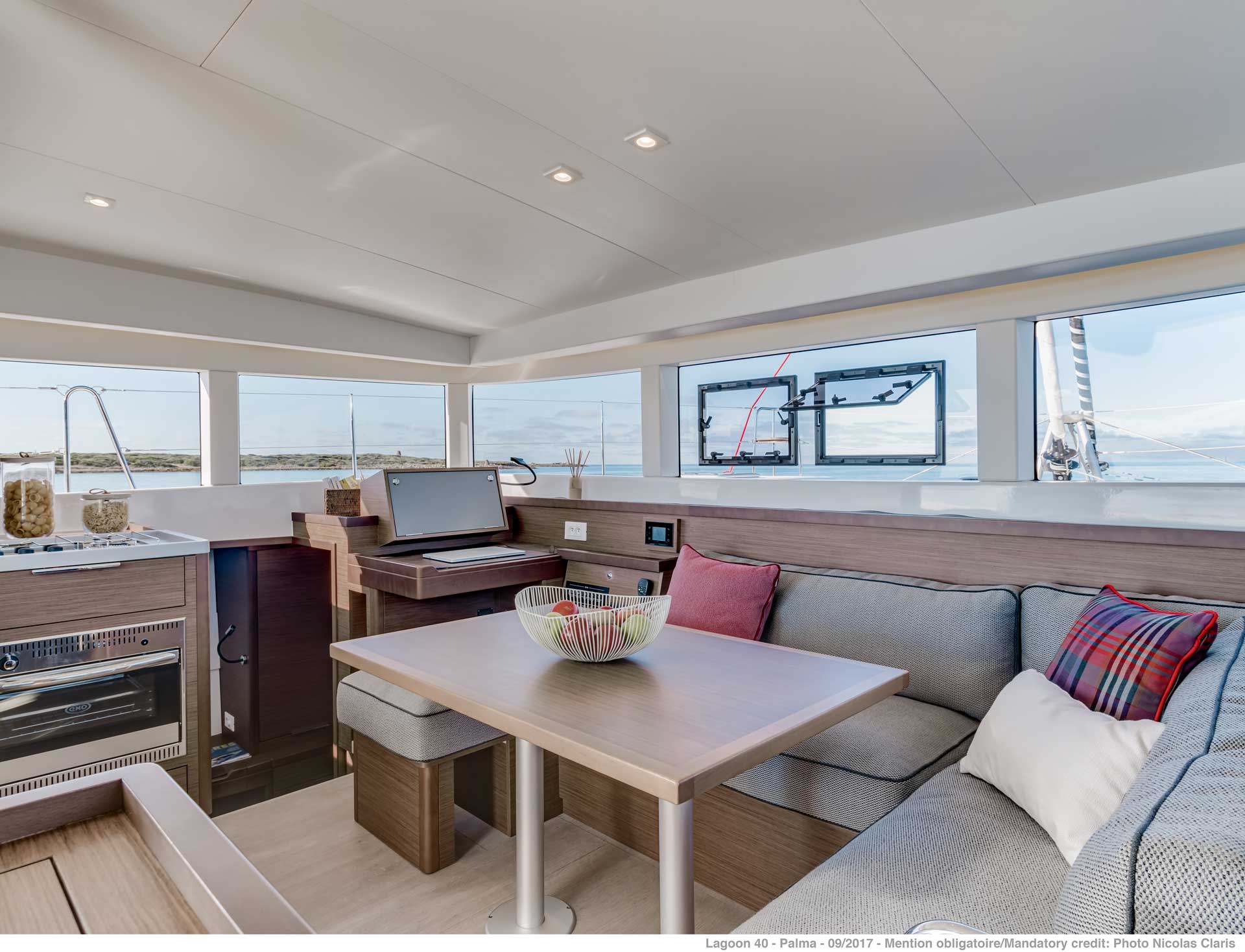 Interior
"Speaking of heat, you can always identify a Lagoon by its vertical saloon windows, which prevent direct sunlight from cooking the cabin. Also, there are more opening hatches on the 40 than on any of its rivals. Three arrangements are offered, startinLg with the owner's version that dedicates the entire port side to a master suite, with bathroom forward, lounge amidships and cabin aft. The starboard hull has fore and aft cabins, sharing a central bathroom. The four-cabin version, as tested, repeats the starboard configuration. Then there's a charter layout with four cabins and four heads, sacrificing walk-in showers. The galley is located aft on the bridgedeck, with a sliding window to serve the al fresco dinette. It's equipped with Corian benchtops, three-burner stove/oven, under-bench fridge, and a chest freezer built into a compartment to starboard."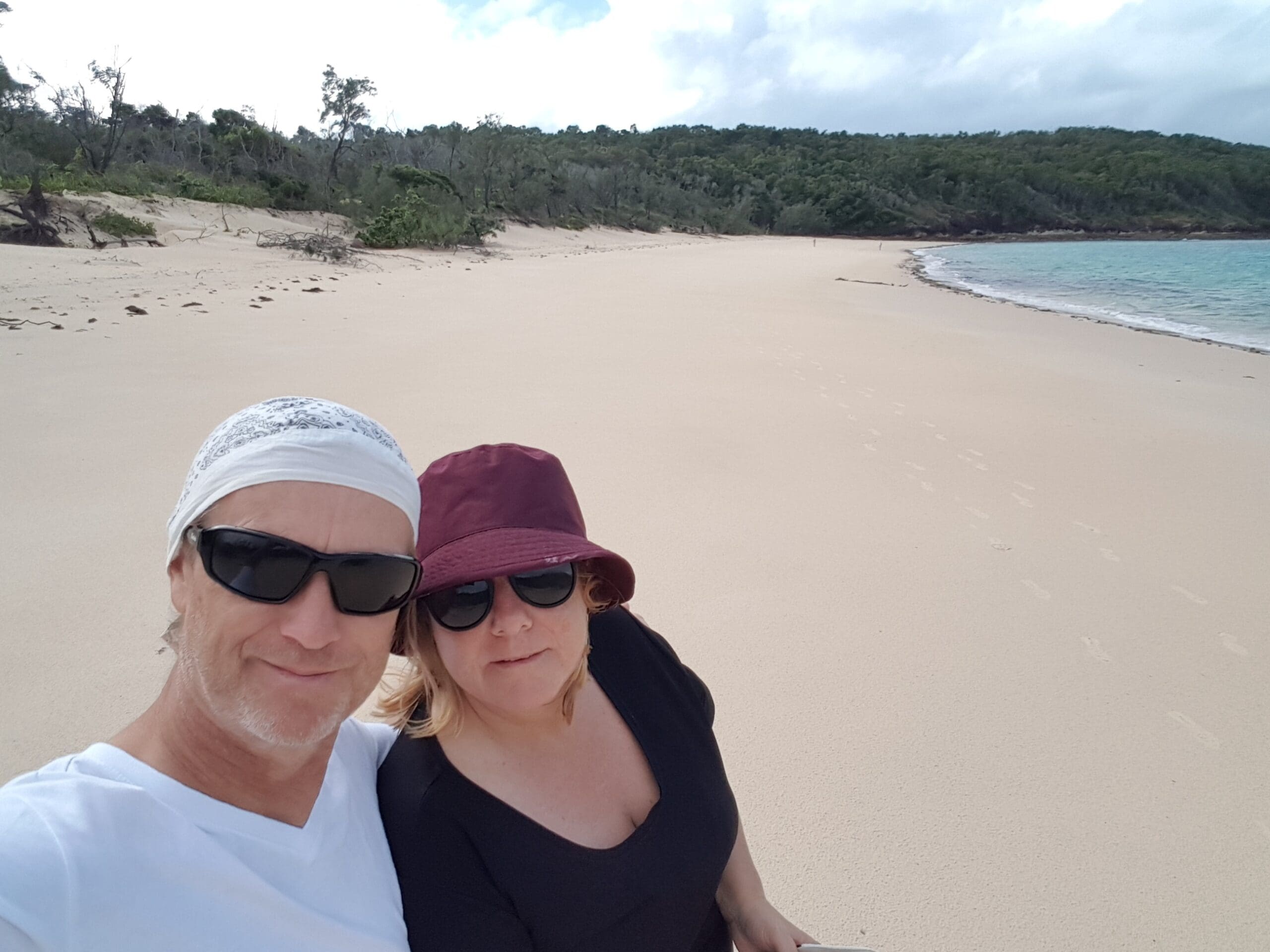 Buying a catamaran and deciding to wrap up your life on land to sail the world is a life-changing decision, one made a little harder when caught up amongst the pandemic and uncertainty it caused.
So we turned to new Lagoon owners Ian and Jackie who put together an incredible story to give you the reality of what this experience was really like for them.
read more