Introducing the Lagoon 51
Once more Lagoon is stretching its legs and moving ahead with bold statements and a clear intention towards a greener future.  Not only is the future greener, but it is also smarter, with the integration of our exclusive Seanapps technology.  Offering streamlined vessel management and maintenance.  
The Lagoon 51 marks the beginning of a new generation of Lagoons while maintaining Lagoons DNA, prioritising circulation, fluidity and onboard living spaces.
"The 50ft segment is a very popular one and is an area in which Lagoon has traditionally dominated.  To replace the fabulous Lagoon 50 is a big deal.  With over 200 on the water, Lagoon has taken on board all of the owner and dealer feedback and put it into the mix to produce this incredible new 51." – John Cowpe TMG Yachts MD.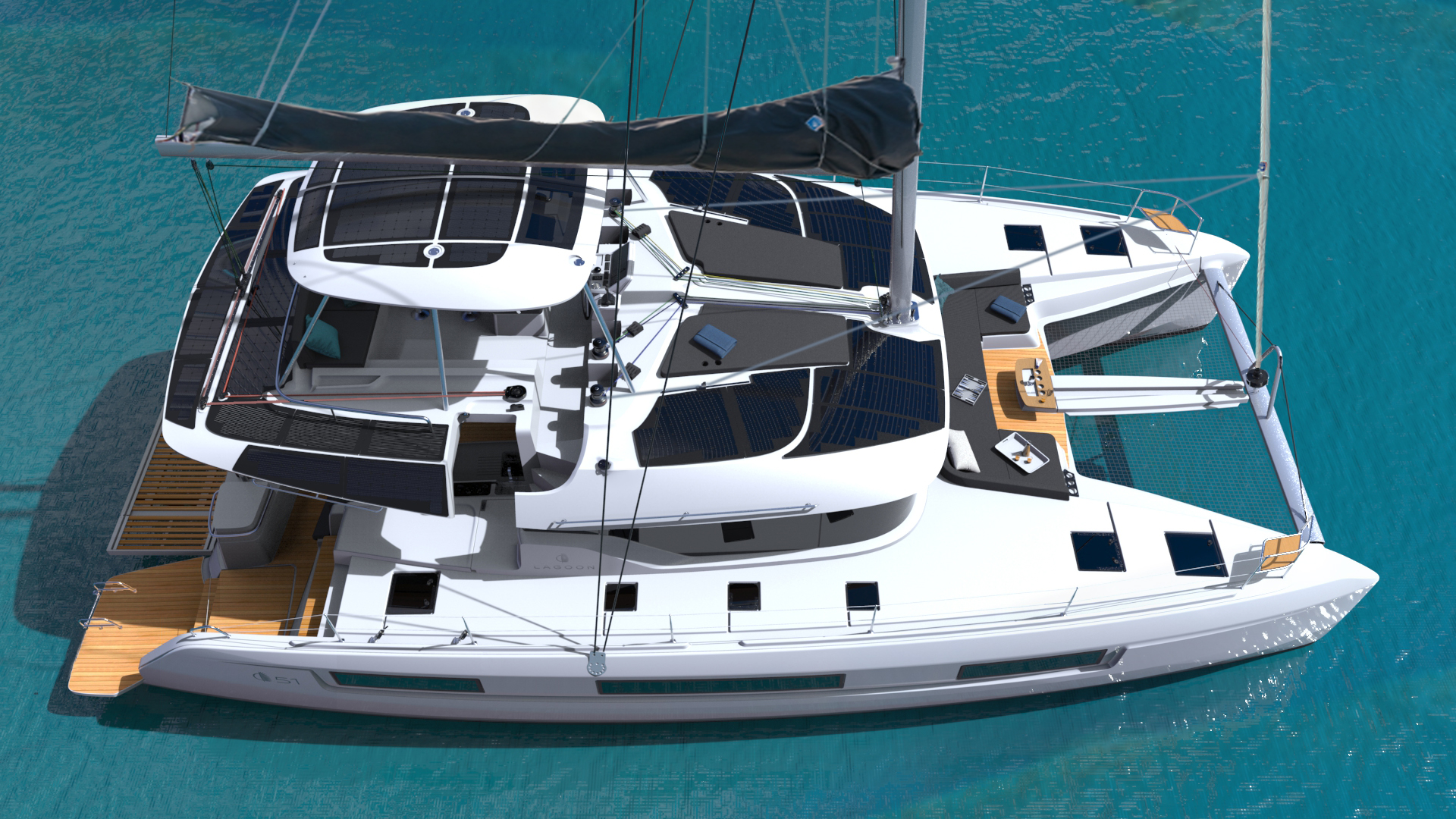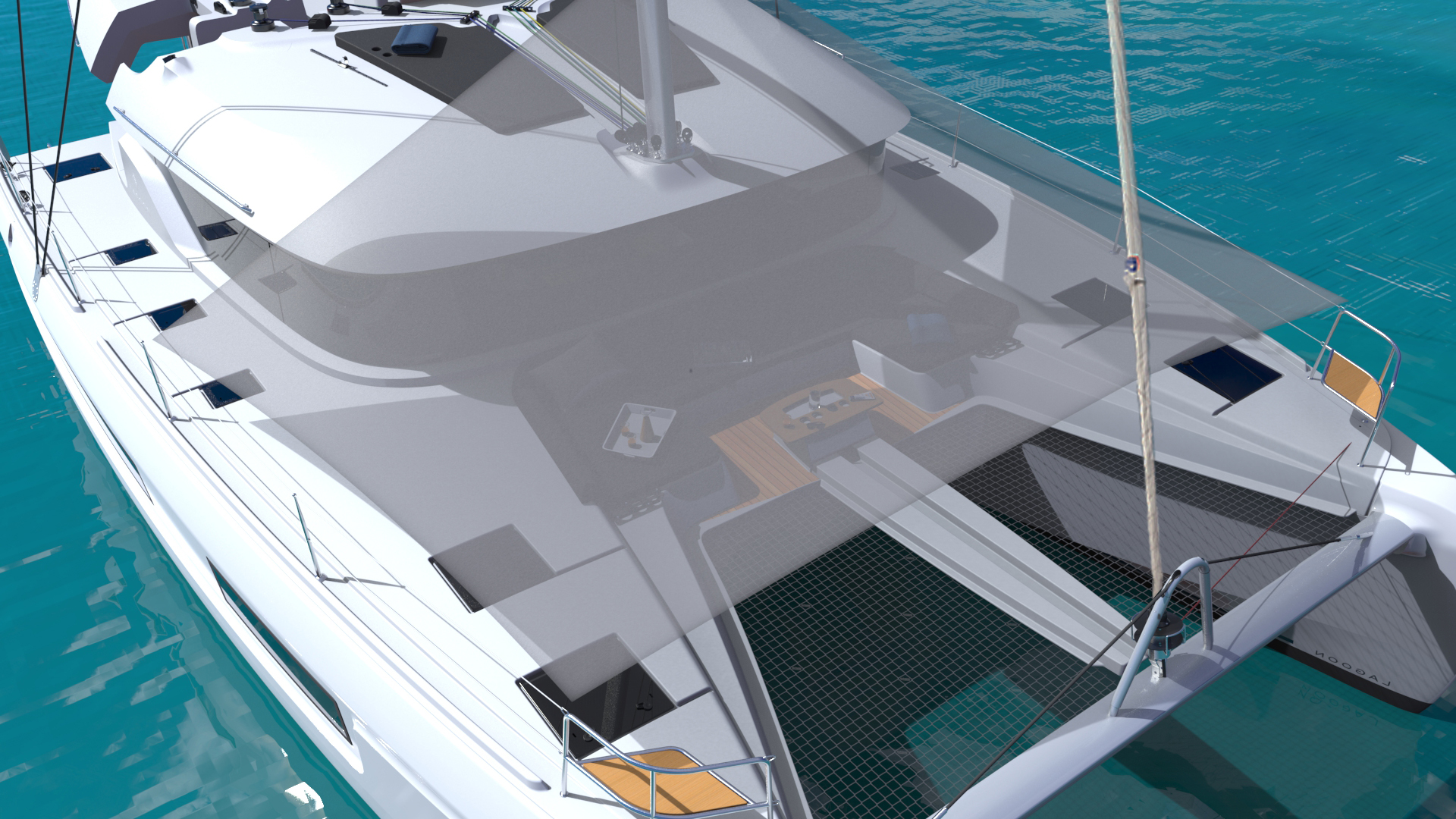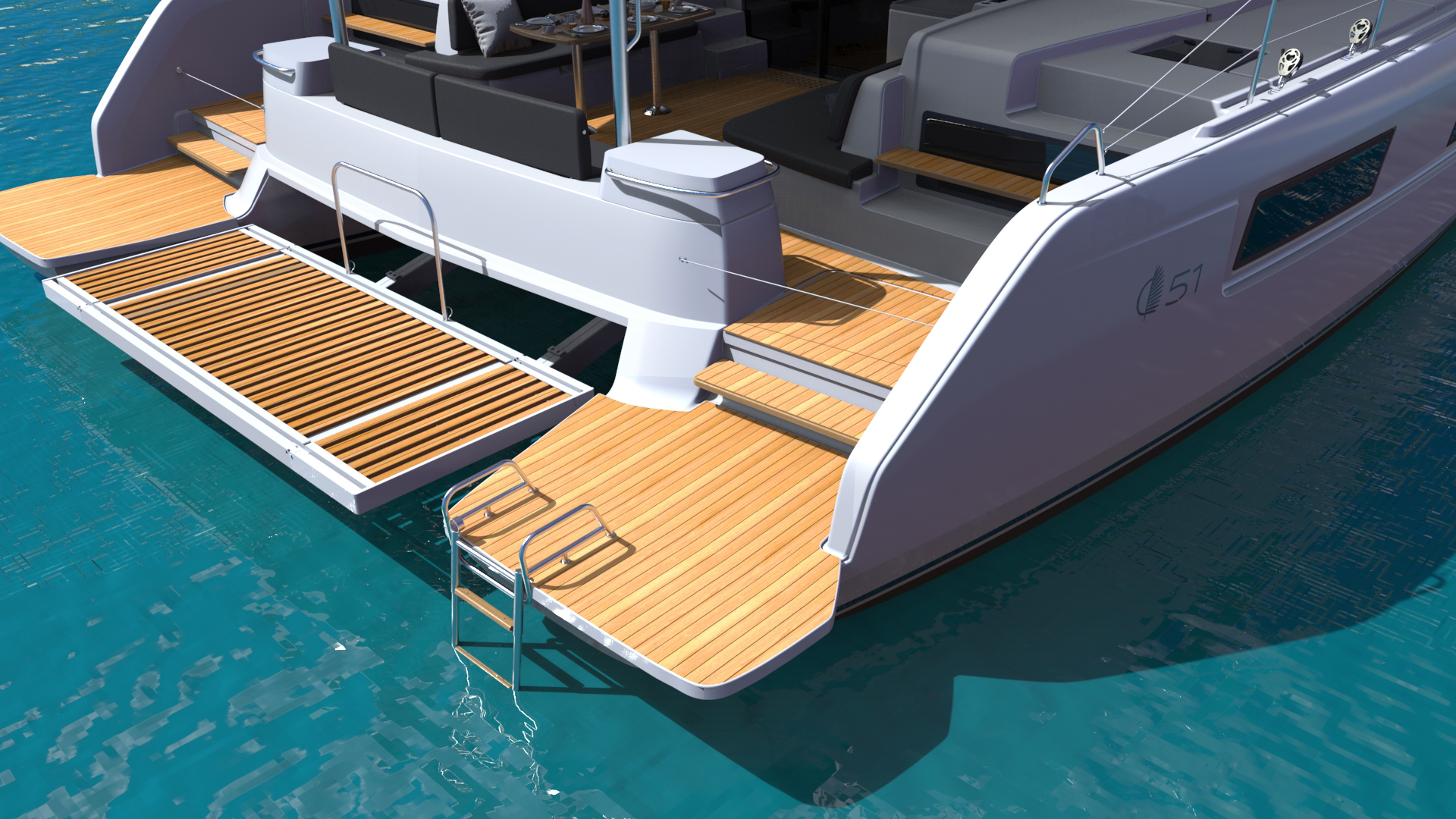 The new 51 is bursting with innovation and delivers a flybridge layout like no other, setting a new precedent for entertaining spaces on catamarans in its class. The modular C seating allows for maximised relaxation and communication with the helmsperson.  Importantly access to the flybridge while underway is easy and does not mean any imposition for the helmsperson.  Full head room on the fly while underway and at anchor cements this unique space as the ultimate place to hang out in the fresh air with the best view in the house.
Enjoy a terrace on the sea with the extended transoms, a design feature that ensures a seamless flow between ocean and vessel. The primary cockpit uniquely offers an open and fluid place to relax and entertain, while the new forward cockpit becomes a fresh place to enjoy breeze, shade, and comfort in privacy.
"We designed the Lagoon 51 as a perfect synthesis of the modernity of the shapes and the sail plan, with living space on deck and inside that is unequalled on a boat of this size." – VPLP Design.
The Lagoon 51 strikes a balance the sailing world will fall in love with.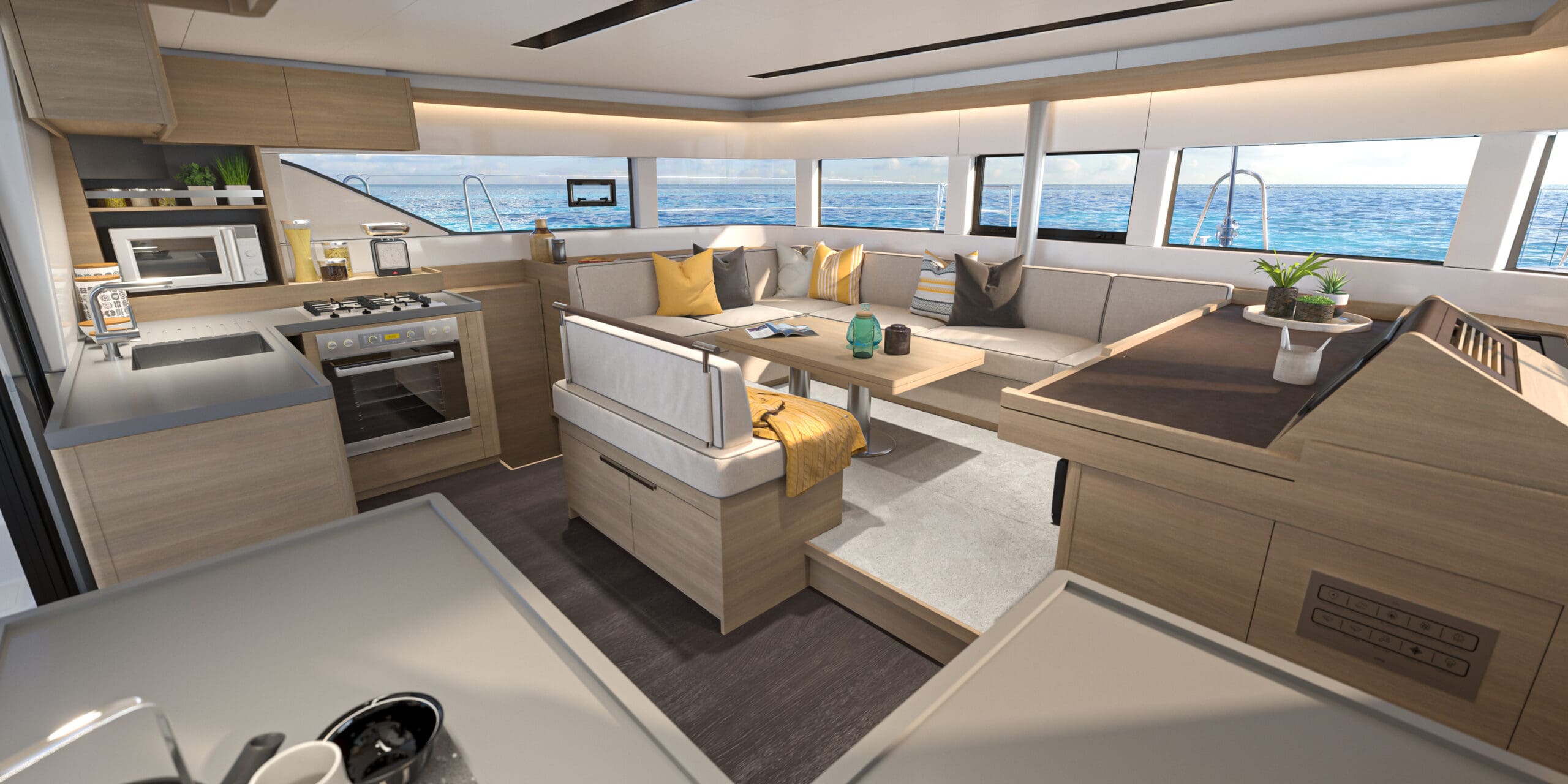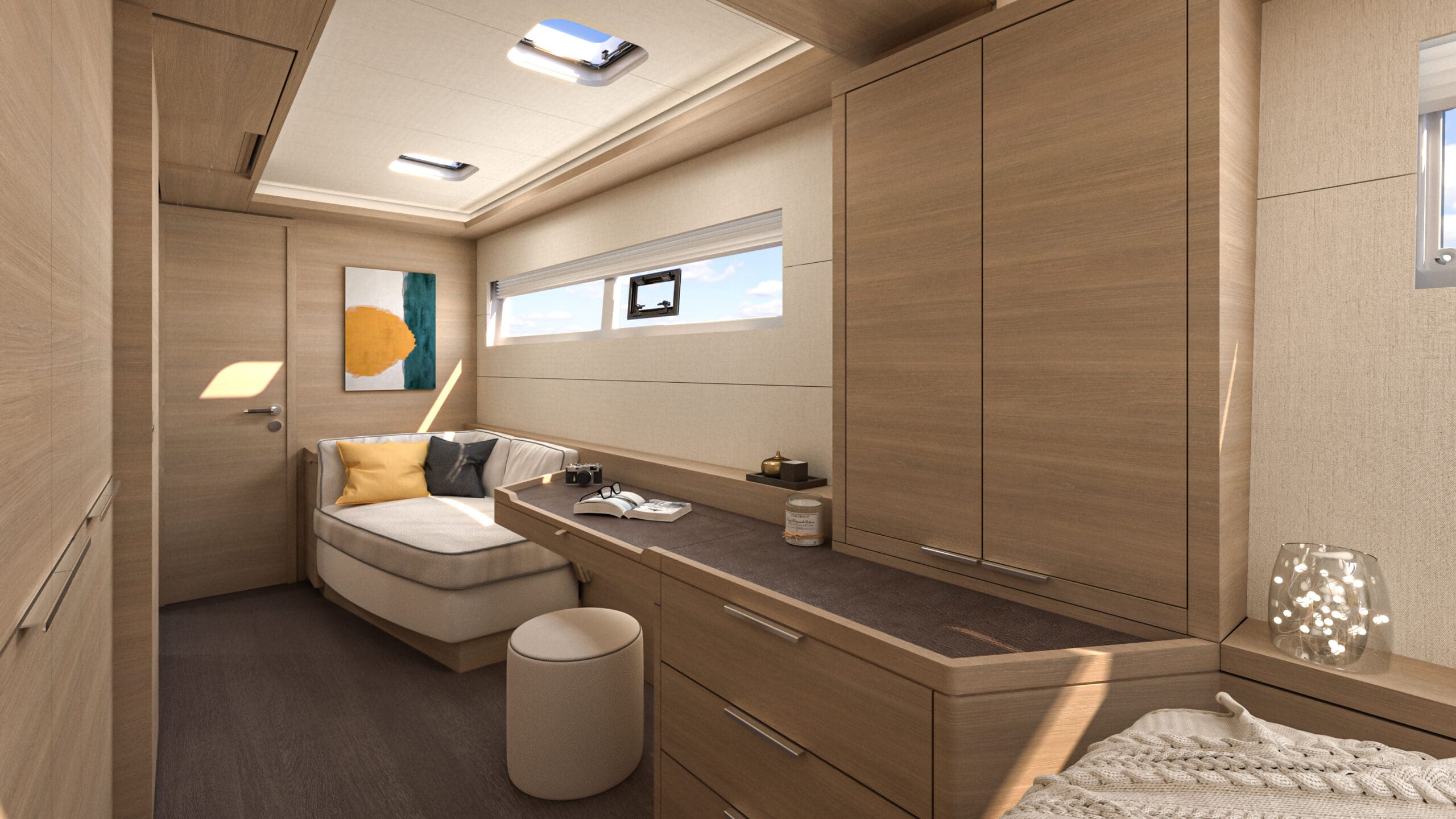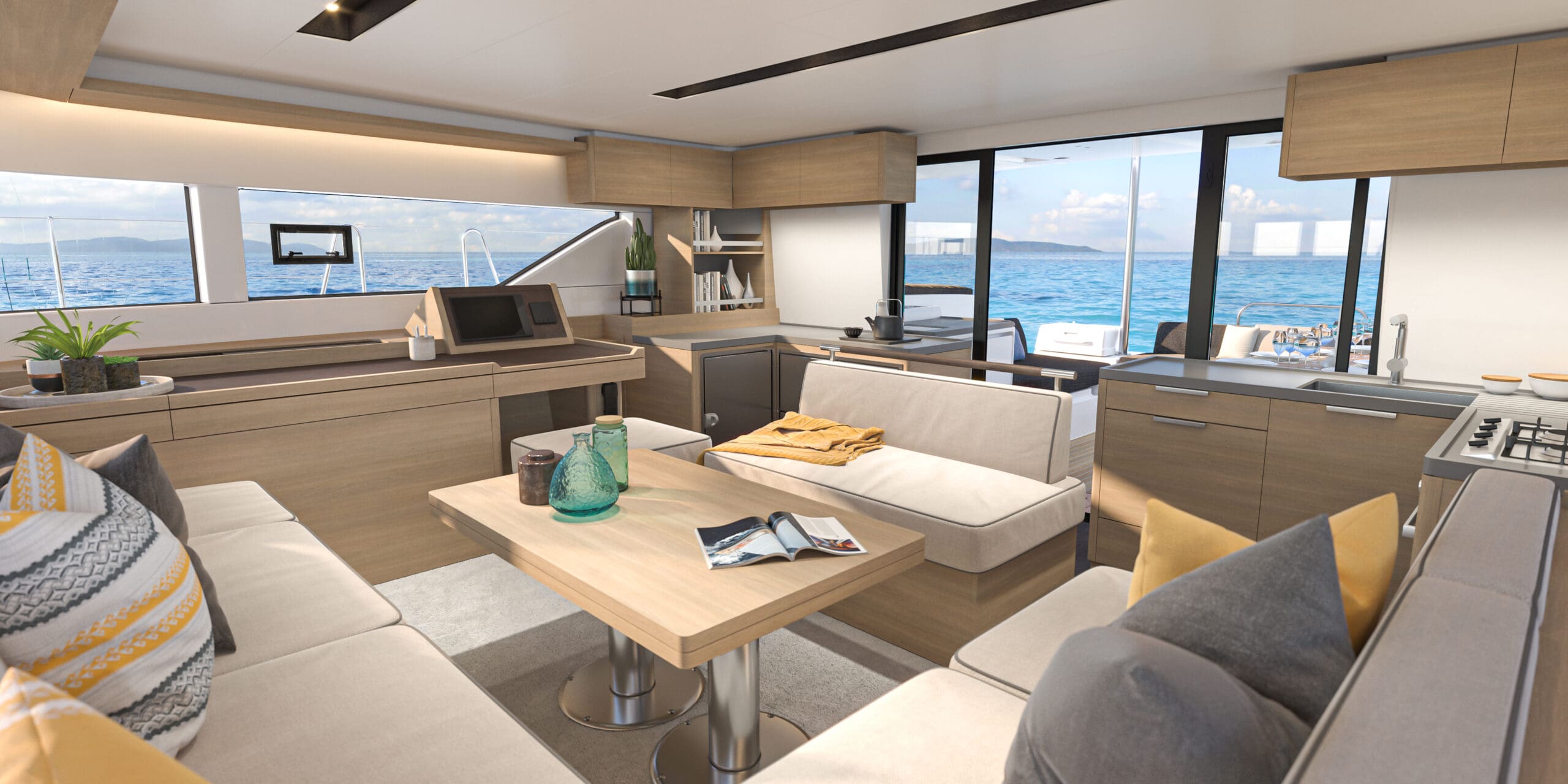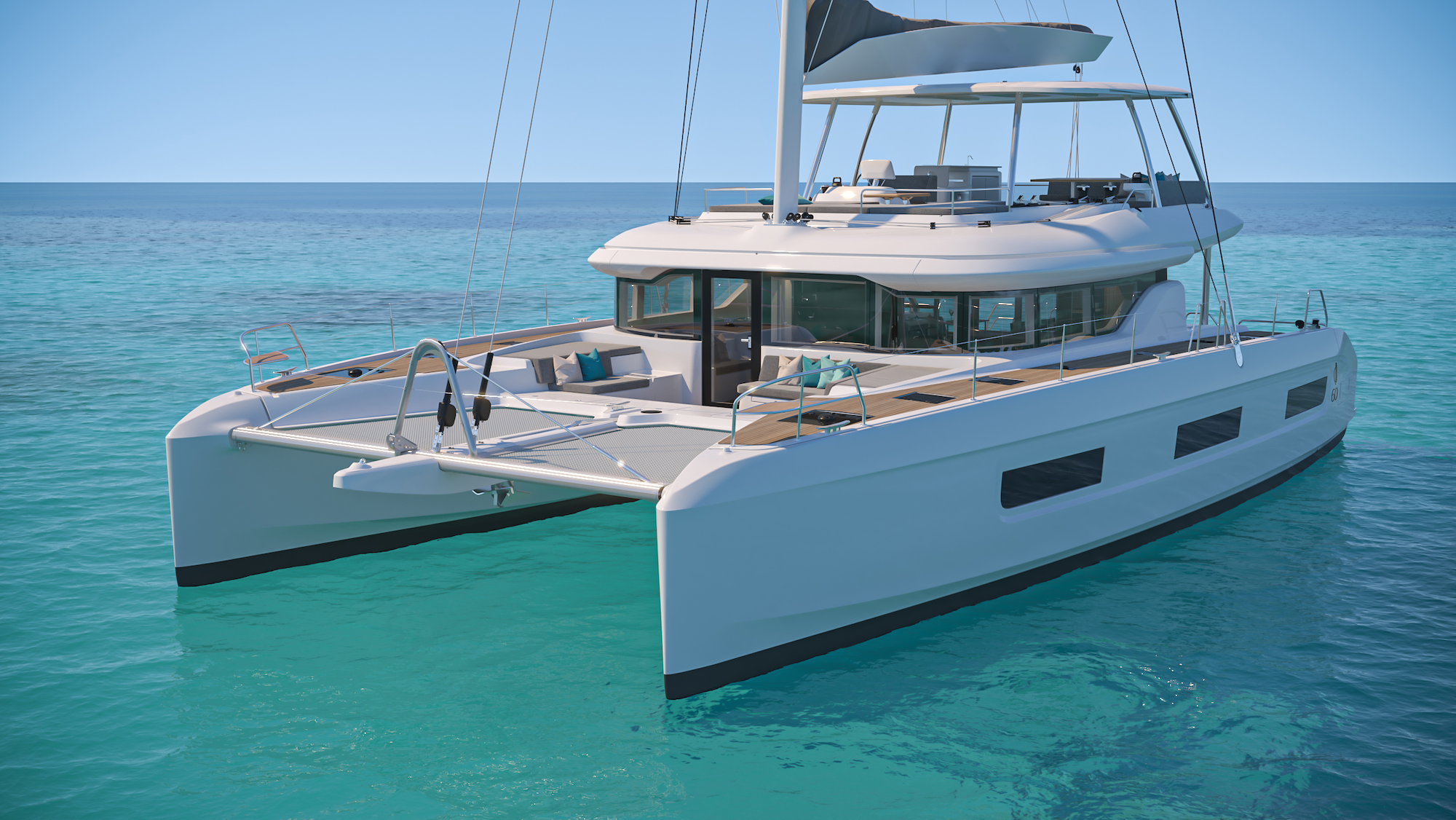 The world of luxury sailing has just been graced with the announcement of the Lagoon 60, and we couldn't be more excited! To shed light on this magnificent vessel, we had the privilege of sitting down with Quentin Beraut, a product manager for Lagoon.
read more