How to Perform a Rig Inspection on a Catamaran
In our third episode of the Inspire and Learn series The Multihull Group got rigging specialist Dion Hart to come and guide you through what to look out for in a regular rig check. Dion explains various important areas of your catamaran to inspect and some tips for going up the mast.
Dion Hart is a rigging specialist from Pacific Rigging and has rigged many of our Lagoon catamarans. He has been in the industry for many years and is someone who TMG trust.
It is important to note that all advice given is brief in nature and is meant as a GUIDE ONLY. This inspection was demonstrated on a Lagoon 42 and may differ from vessel to vessel.
If you know what to look for it is easy enough to do regular checks on your own, however, it is necessary to get your rig checked by an expert every 12 months after the initial check after first passage or 5-6 sails as suggested by Dion Hart. 
DECK RIG INSPECTION 
Dion suggests to begin the deck rig inspection at the front of the vessel and work backwards. Throughout the guide he urges any catamaran owner to ensure they are regularly washing over their vessel with fresh water.
This is a checklist guide of some of the important things to ensure you check in the various areas of your vessel, specifically looking out for cracking, tensions, secure fittings and fastenings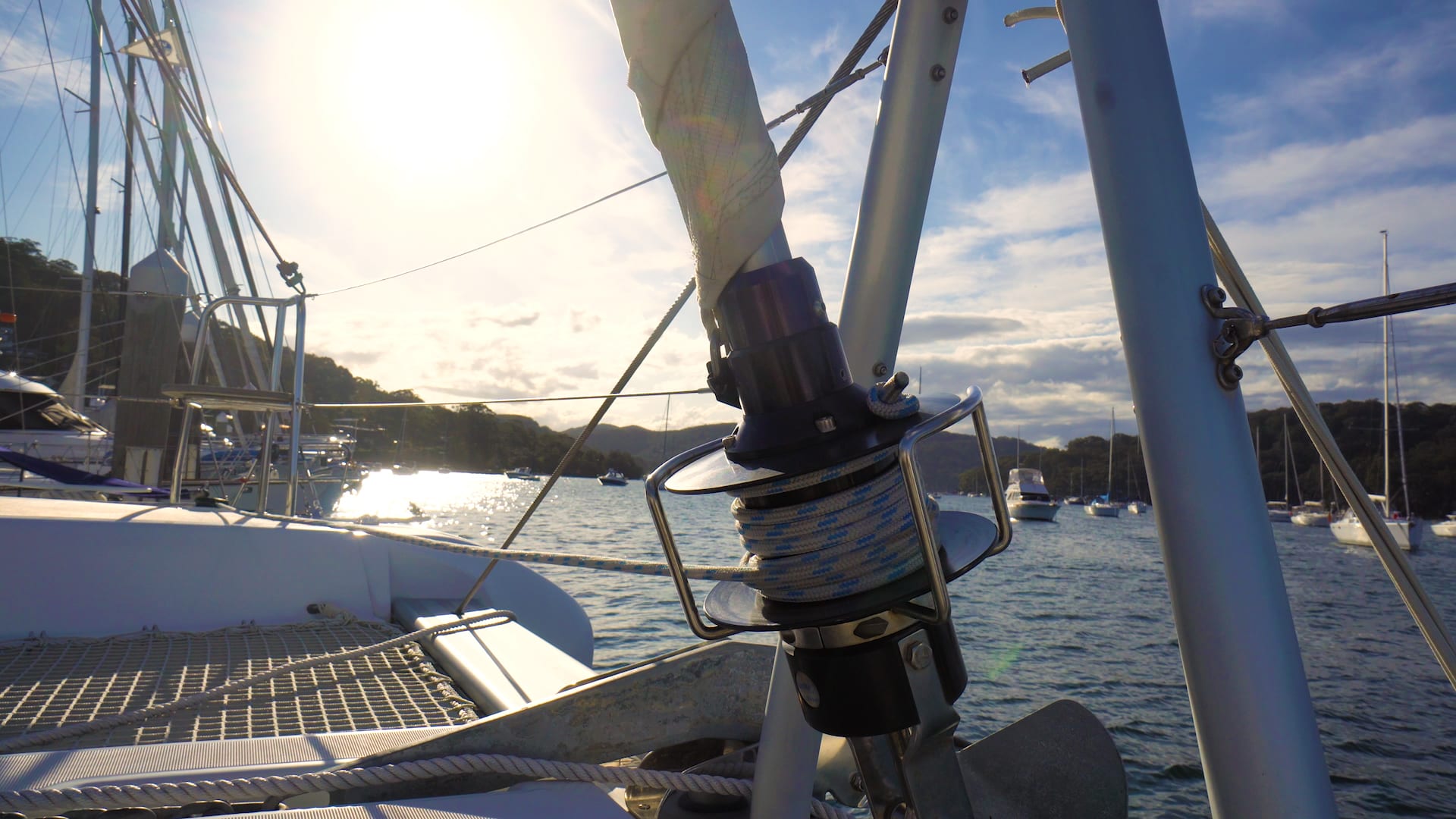 FORESTAY
Clevis pins connecting the stay to the fore beam

Ensure split pin is secure.

Bolt connecting forestay to toggle
Test furler – pull it in and out a few times
Secure shackle – if you can put a cable tie through the hole
Tighten fastenings – tighten the one connecting the drum to the furler with an allan key.
Facnor furler – self contained bearings = very little maintenance
CROSS & FORE BEAM
Turn buckle – should be tight to keep together
Fastenings & bracket holding fore beam to hull are secure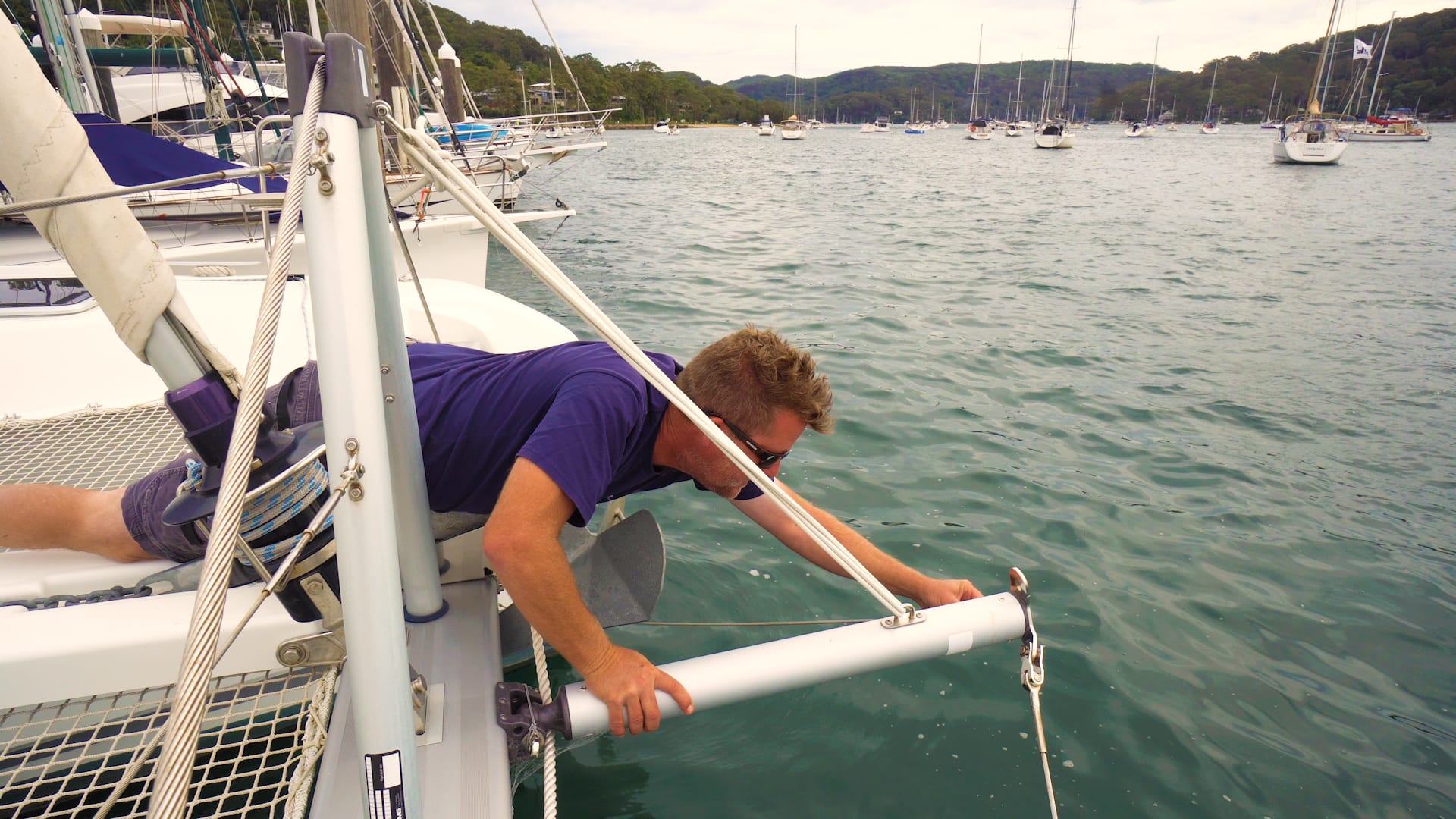 PRODDER
Connections & pins
Fulcrum point – make sure rivets are secure
Jiggle it around – make sure no movement
STAY CONNECTIONS
Check tension – ensure it is adequate
VERY CLOSE INSPECTION – where wire enters swage (lift up plastic casing)
Split pins in the turn buckle secure to stop vibration
Split pins retaining clevis pins also secure
Chain plate – check for movement or cracking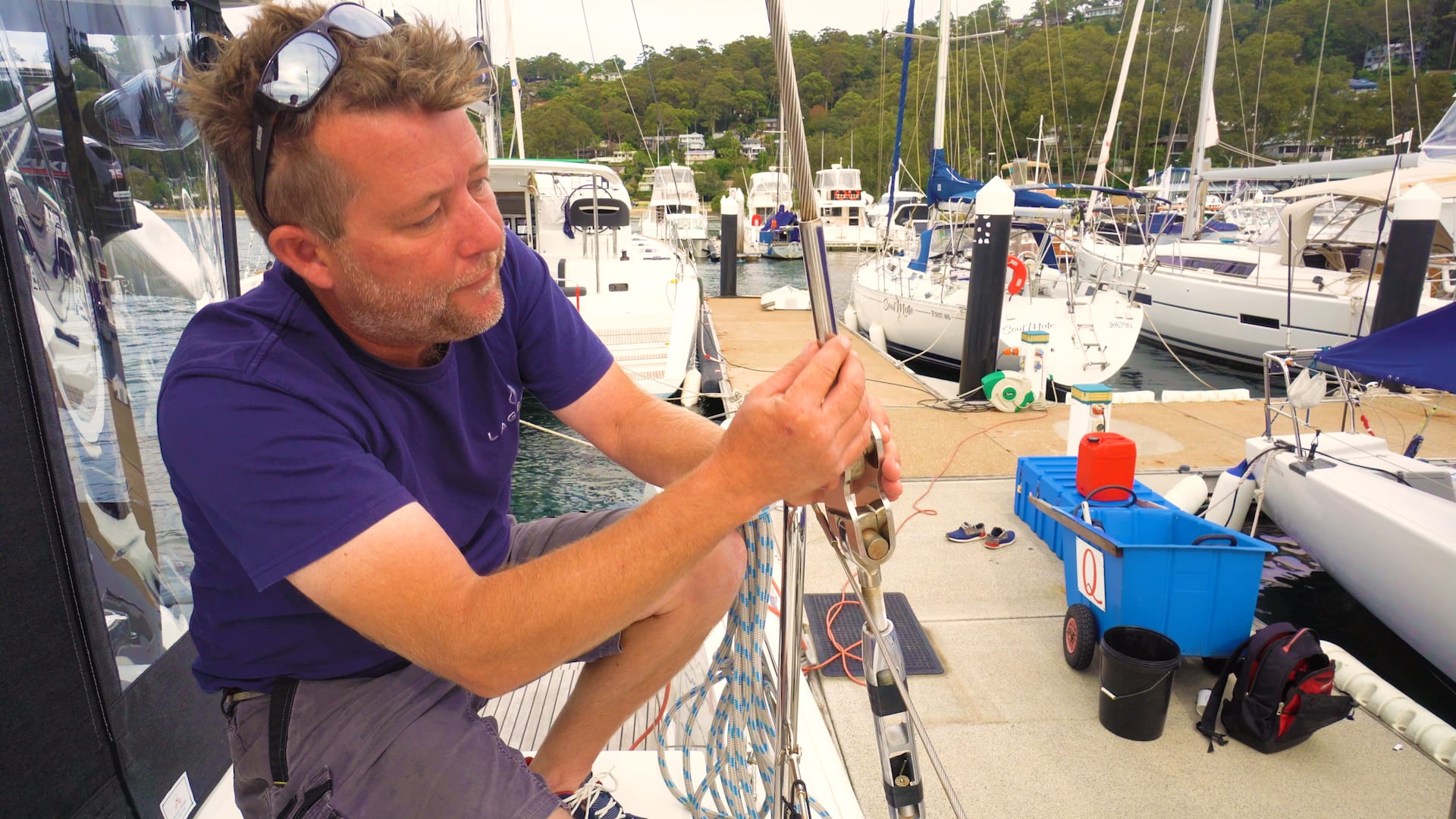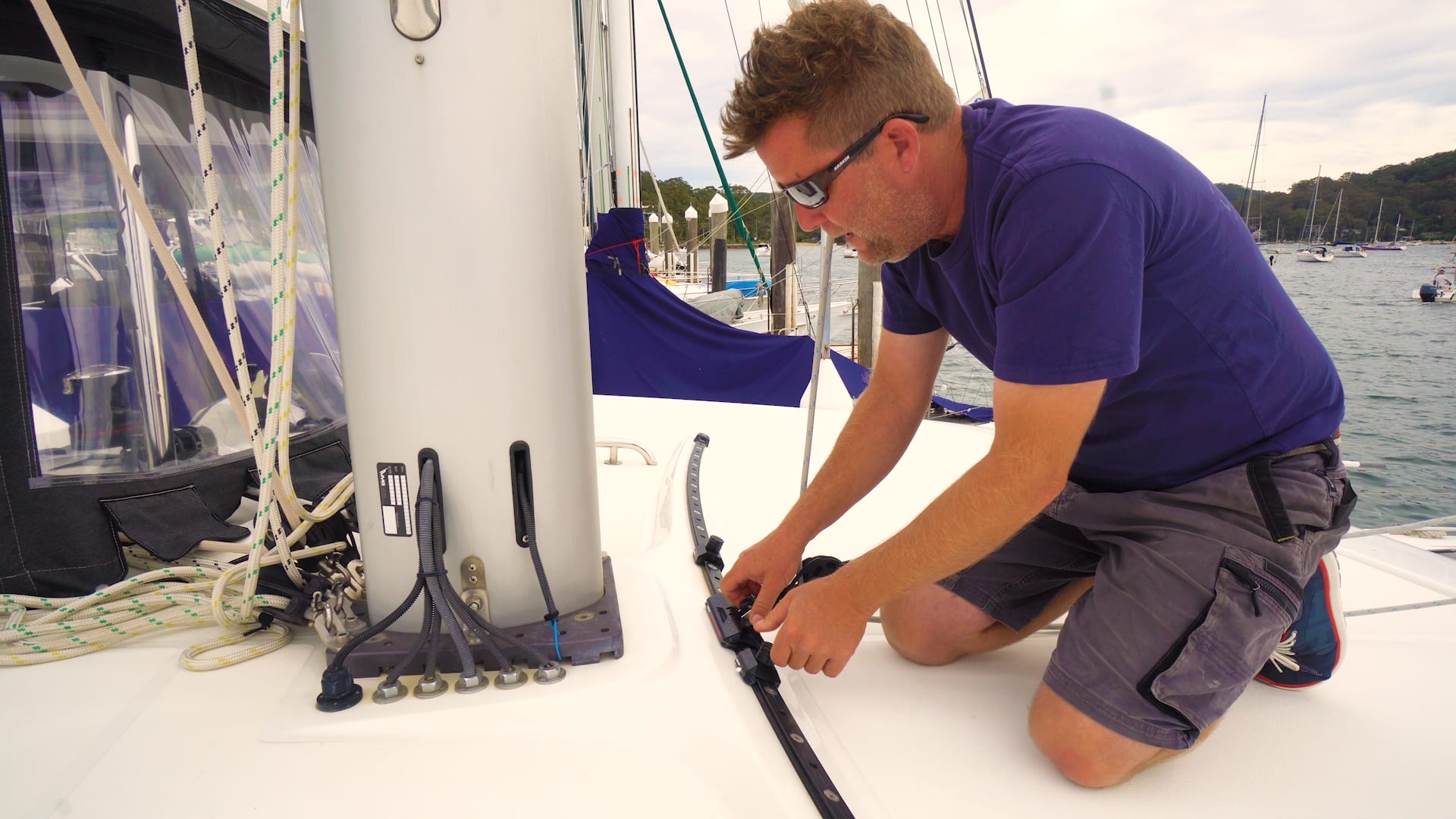 SELF TACKER
Ensure car moves freely

THIS NEEDS FRESH WATER OFTEN
MAST BASE
(Lagoons are deck stepped)
Mast tie down
Electronic cables – check that there is no chafe
Tighten fittings and ensure shackles are secure
Turn sheaves to ensure they are all spinning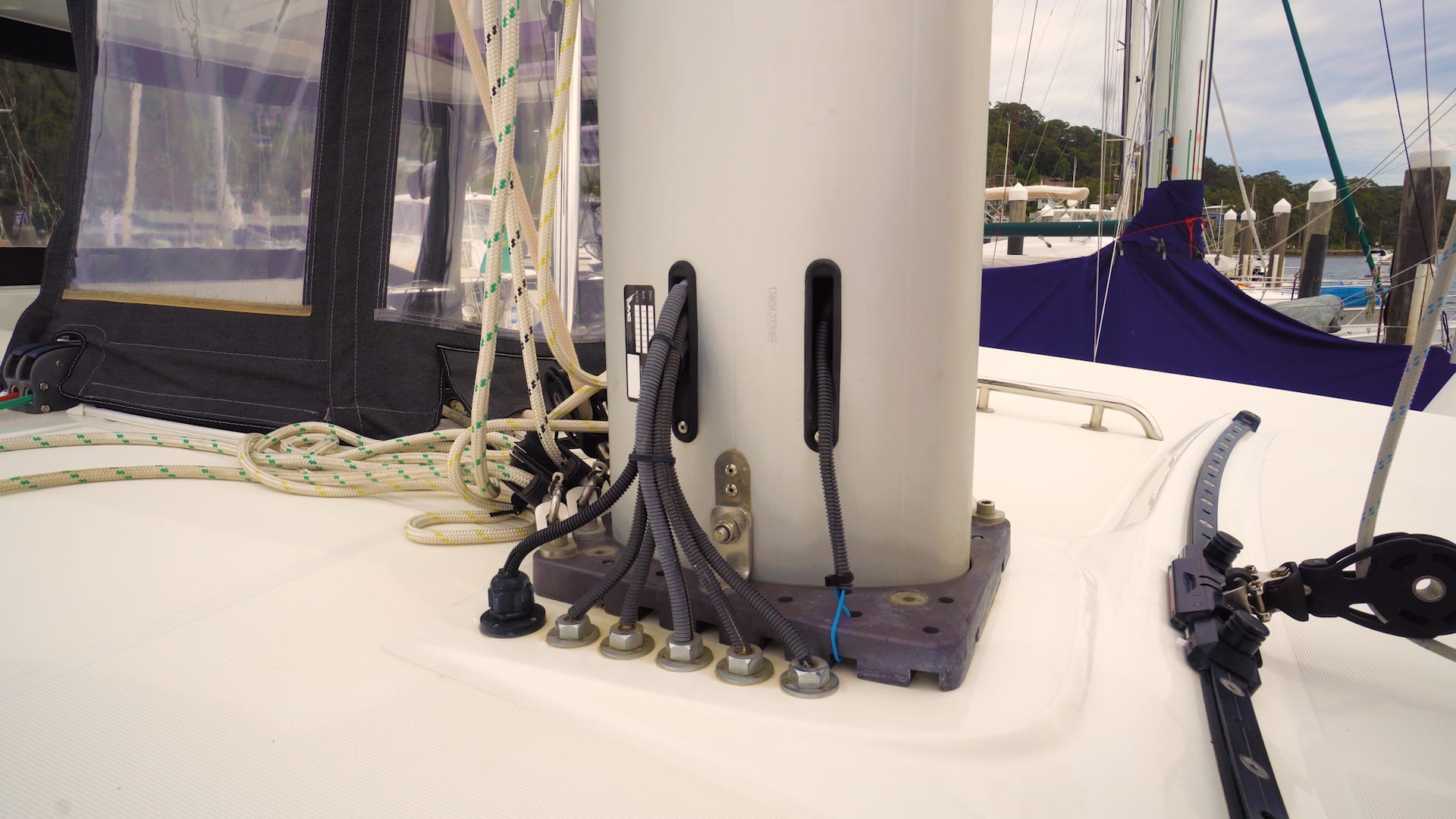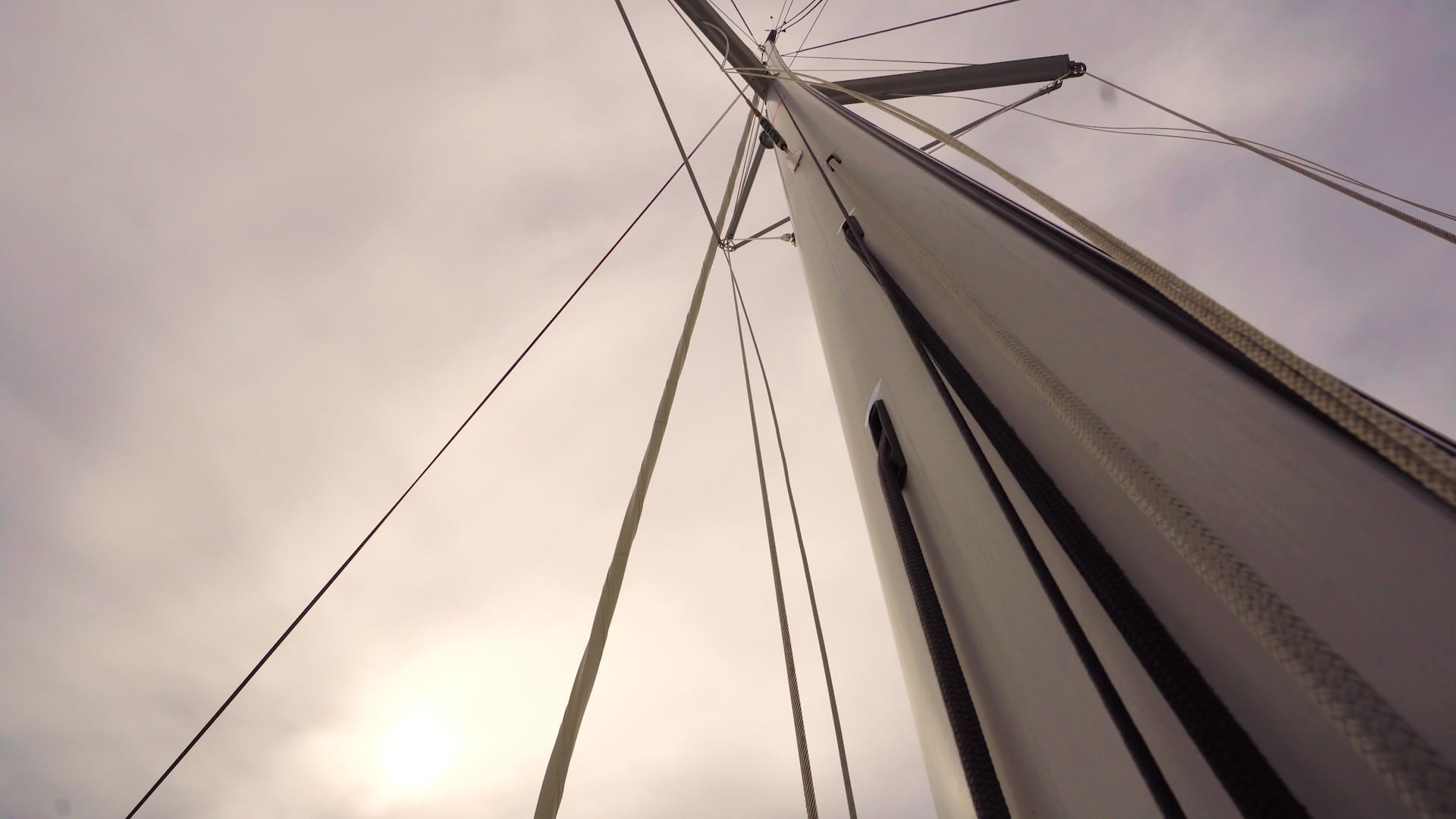 DIAMOND
Mast connection
Split pins
Wire strands
BOOM
Goose neck

Rivets and pins – check no movement

Turn sheaves inside the boom
Traveller car – ensure it moves
More sheaves (aft) – ensure they turn and not cracked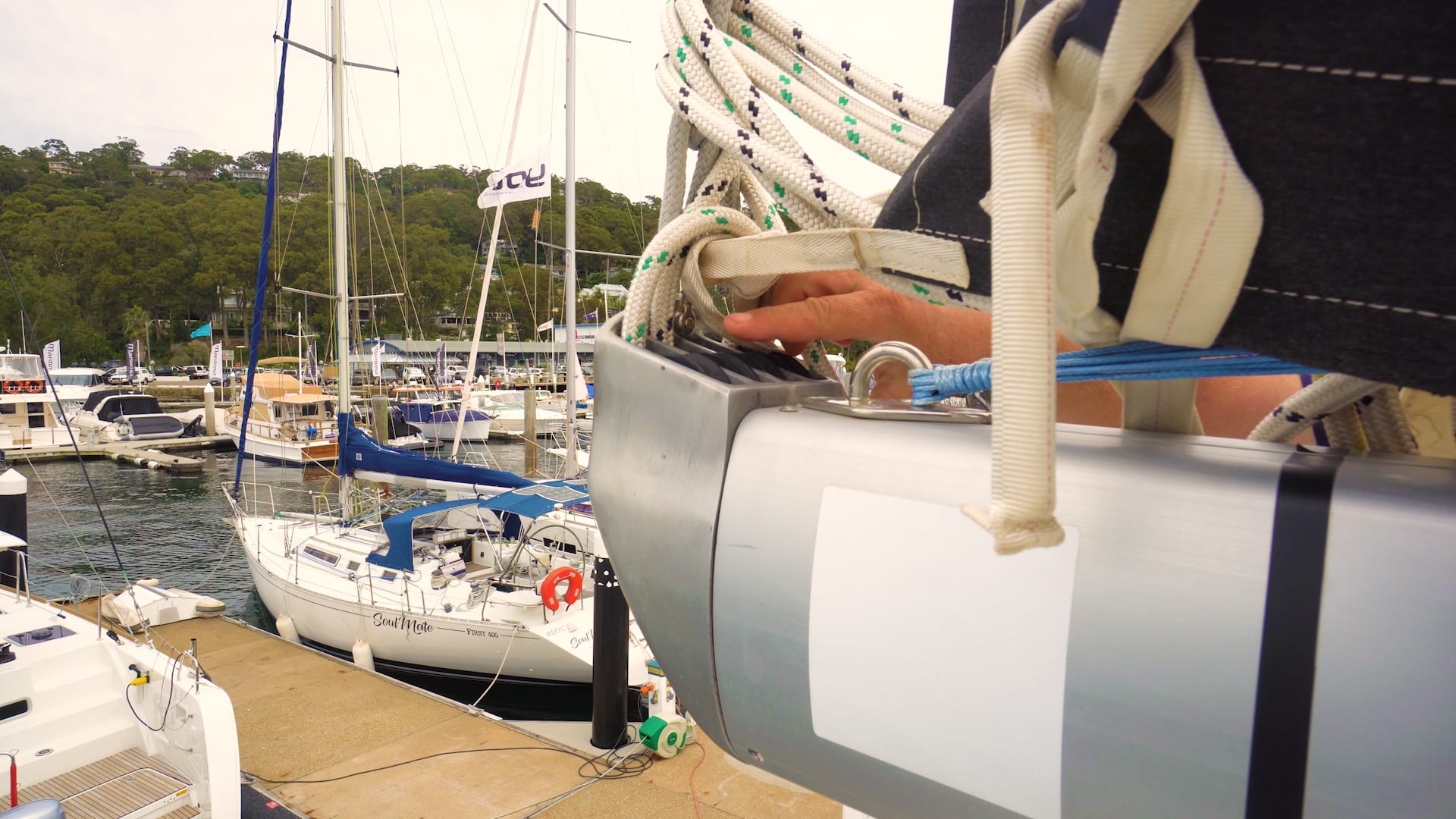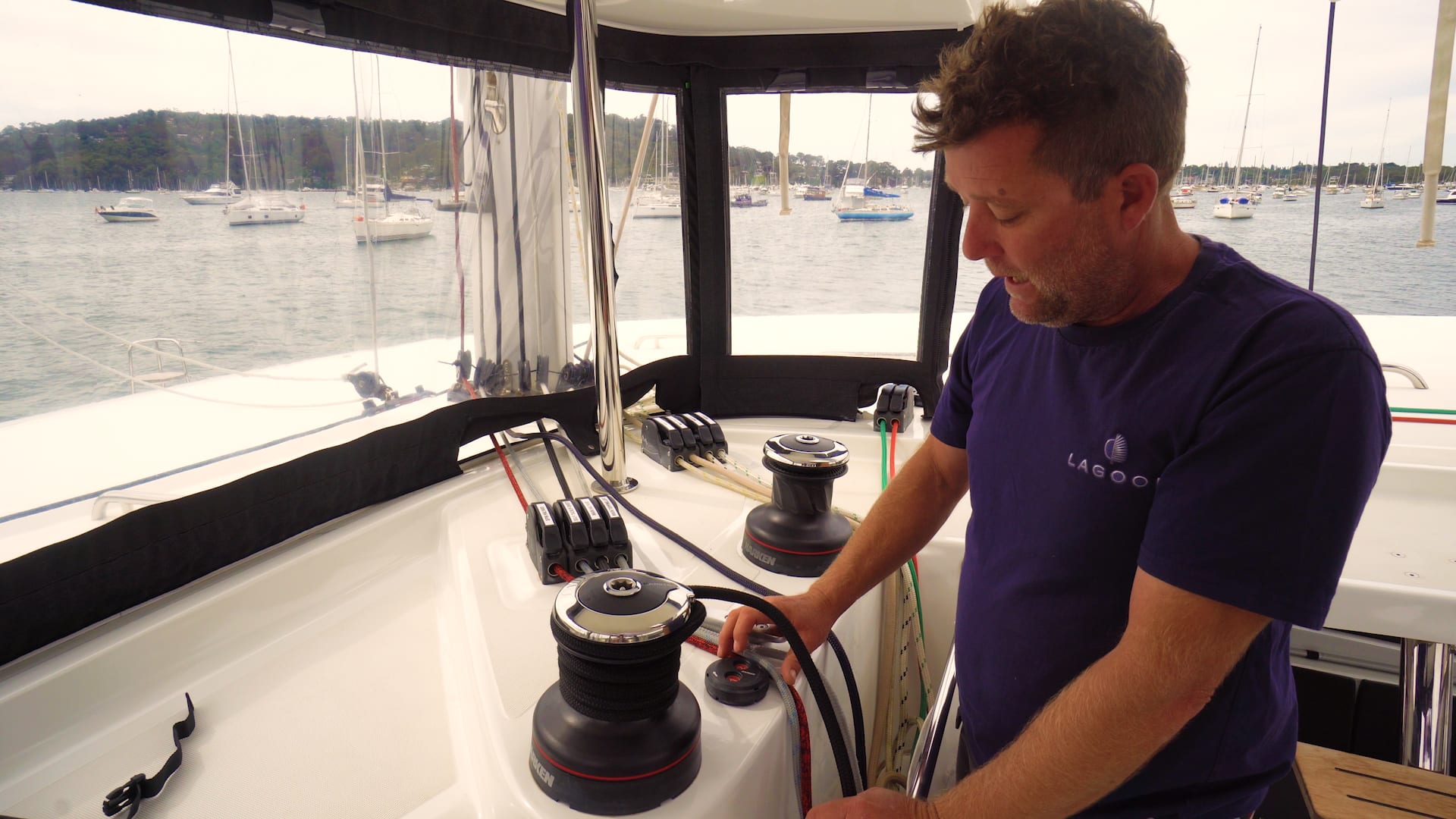 HELM STATION
Winch service – this can be done by yourself or a professional. Dion suggests a yearly light grease & oil.
MAST INSPECTION
Dion does not give an indepth demonstration of how to prep for sending someone aloft. However he does suggest that if you can use 2 halyards and keep it slow.
When hoisting look up and when lowering look down.
MAST TOP
Turn on lights prior so you can check these all work
Wind instruments
Lights
Sheaves – no lubrication just turn to check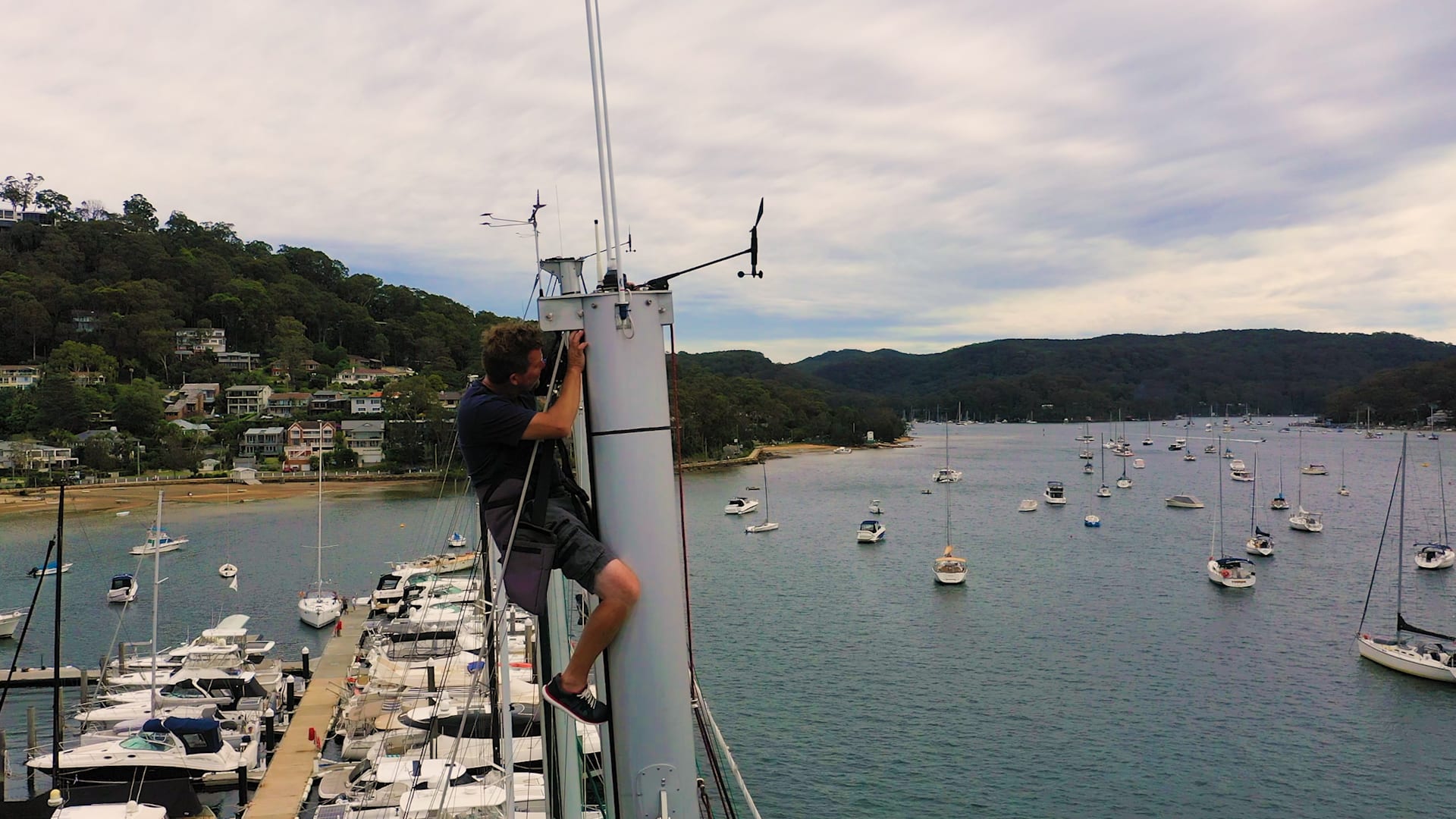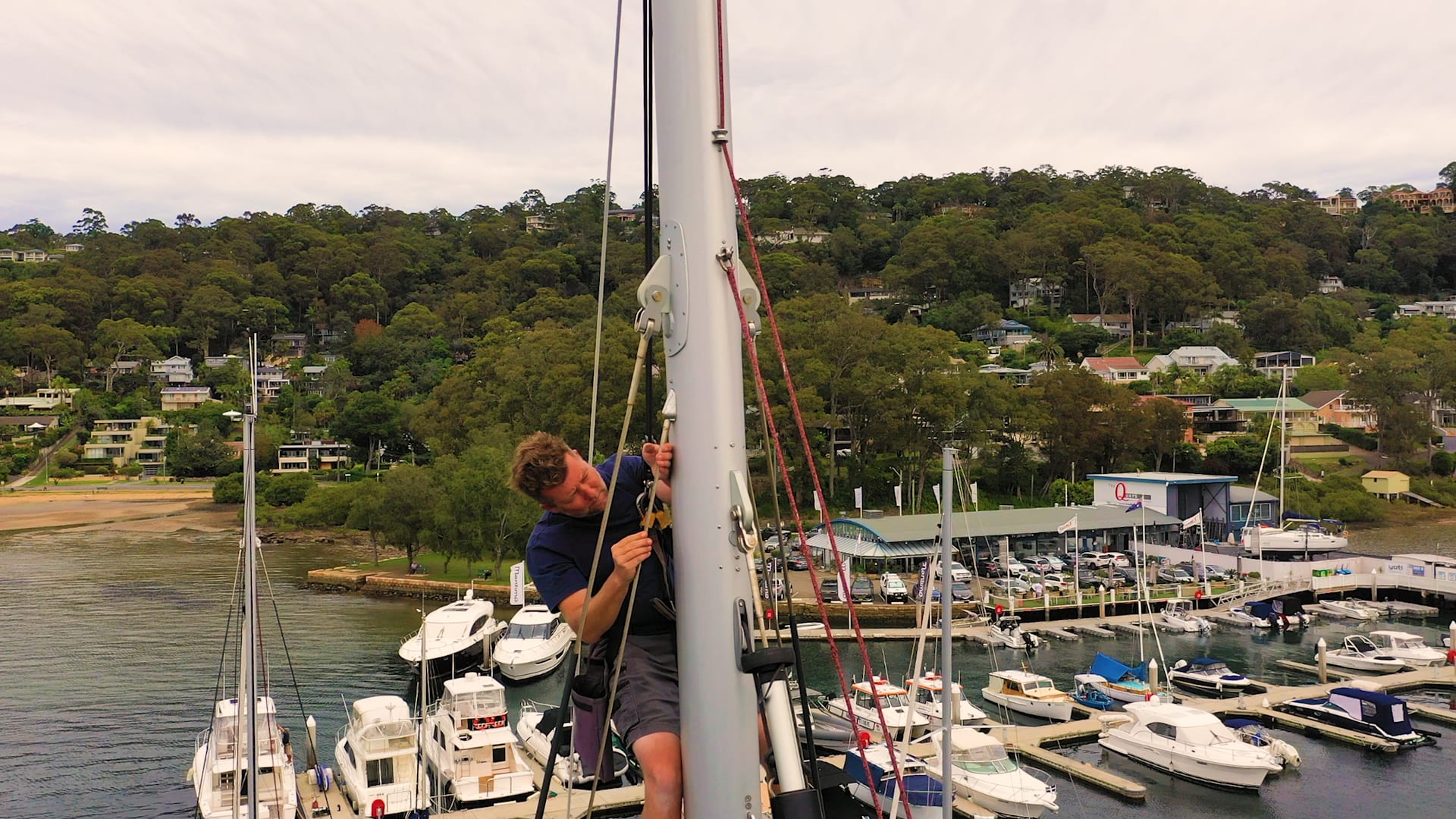 STAY CONNECTIONS
VERY CLOSE INSPECTION where wire enters swage.
FURLER
CRUCIAL
Top swivel
Halyard setup
Check luff length – top swivel should be close to where the halyard enters the mast (IMPORTANT)
ENSURE ALL YOUR SAILS ARE CHECKED FOR CORRECT FIT! + HALYARD MUST BE UNDER TENSION!
We do not suggest you unfurl the headsail with someone aloft (this is something for the professionals).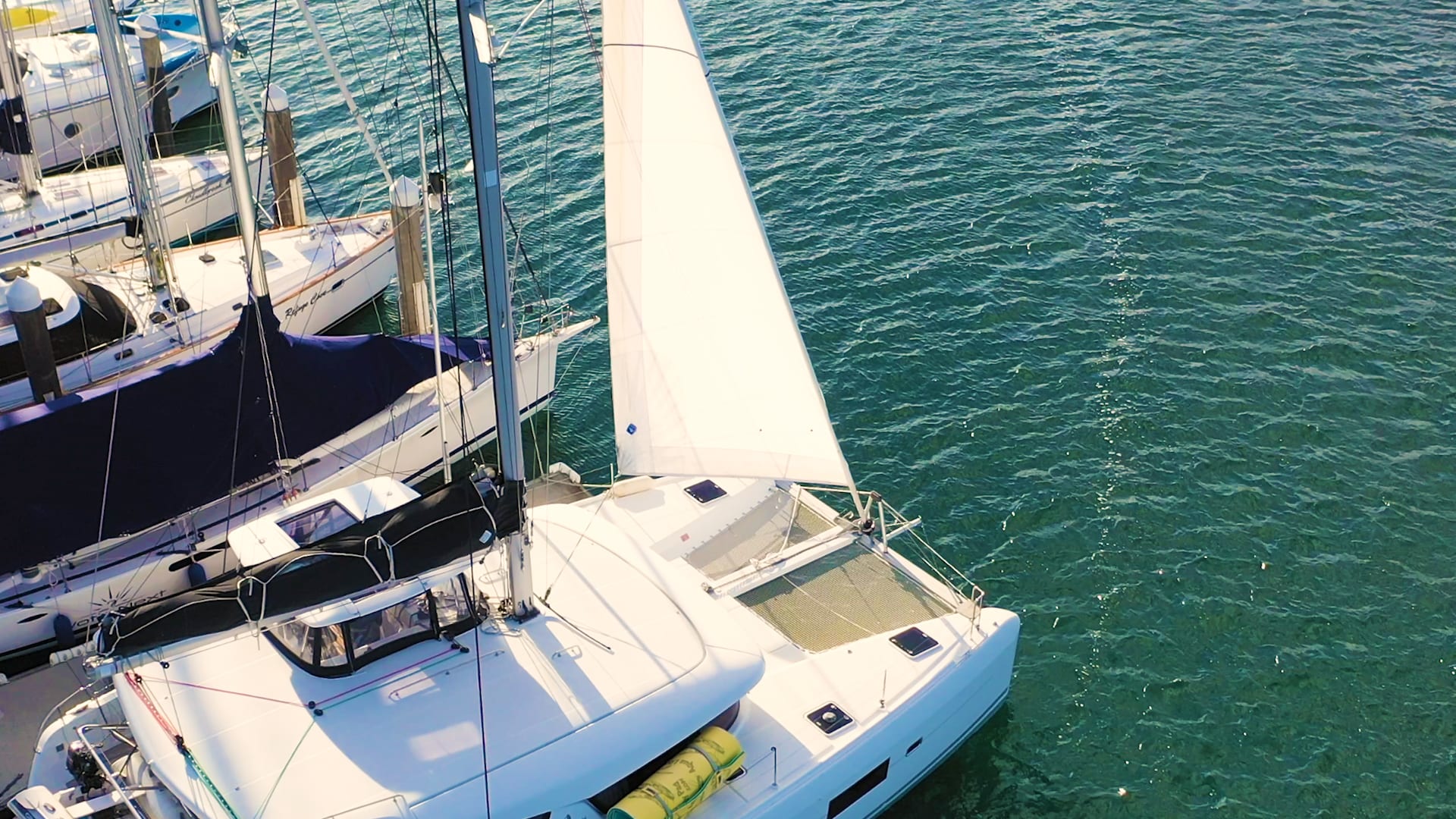 DIAMONDS
Tang cracking and discolouration – this would imply that there has been excess force applied to it.
Clevis and split pins (in place and turned correctly).
Spreaders and prodder – check connections (bar and bolts)
Outboard – where wires pass through
ADDITIONAL
MAKE SURE YOU SHAKE EVERYTHING MAKING SURE IT IS ALL BEDDER CORRECTLY.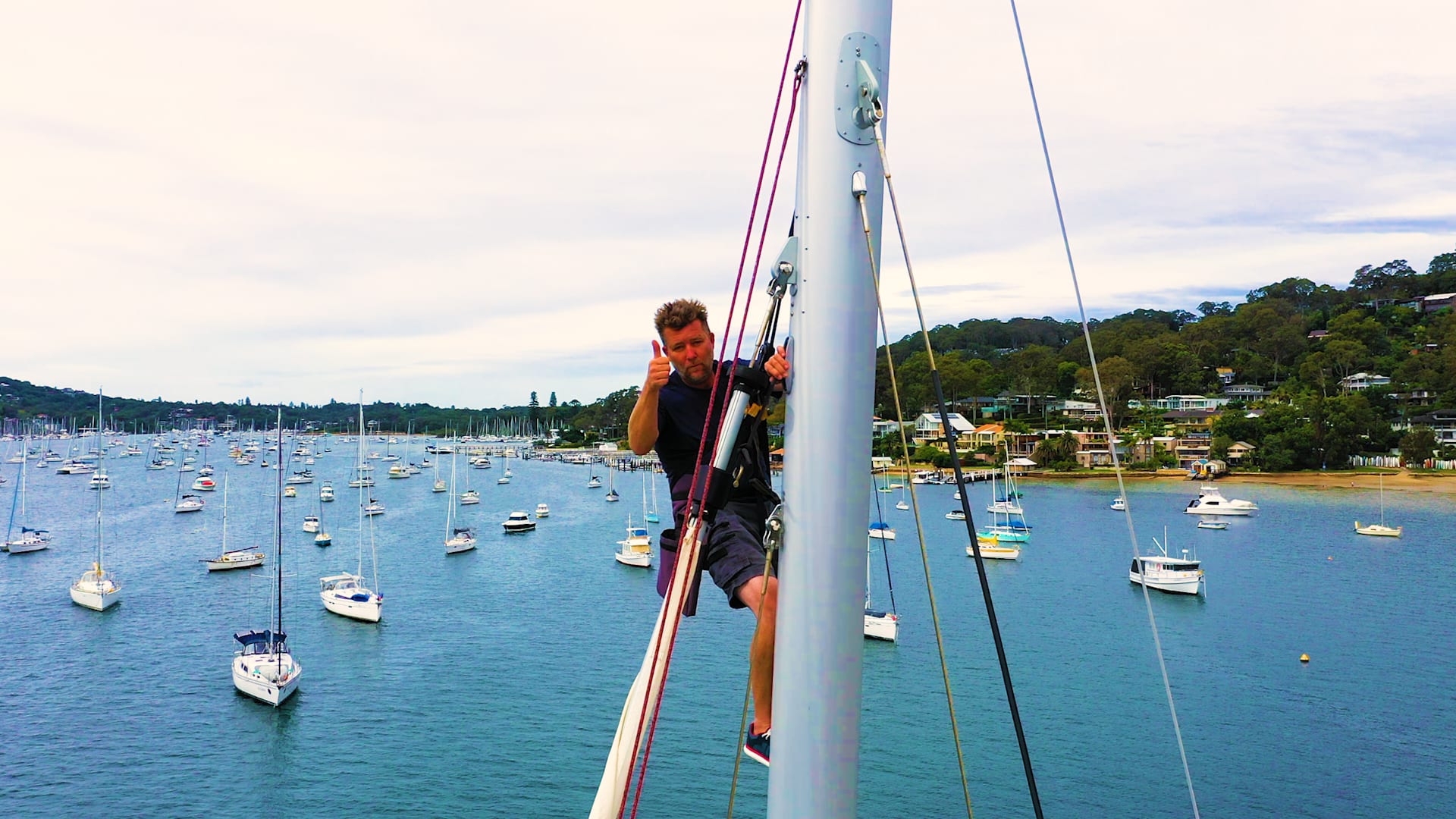 LATEST FROM THE INSPIRE AND LEARN SERIES
In this episode, John Gamlin from our exclusive service department VesselTec explains the simple steps for an engine inspection. John goes down into the engine bay and walks us through WOBBLES and what to do if you find something abnormal.
read more