How to Furl the Jib / Genoa
Back to Basics Sailing Tips
In this episode, we are going right back to the basics to furl away to the jib/ genoa. It is as simple as pulling on the furling line and easing the jib sheet. Watch as Joe Fox walks through all the steps.
This demonstration was done on the Lagoon 42 and is intended to give you confidence in your catamaran handling ability.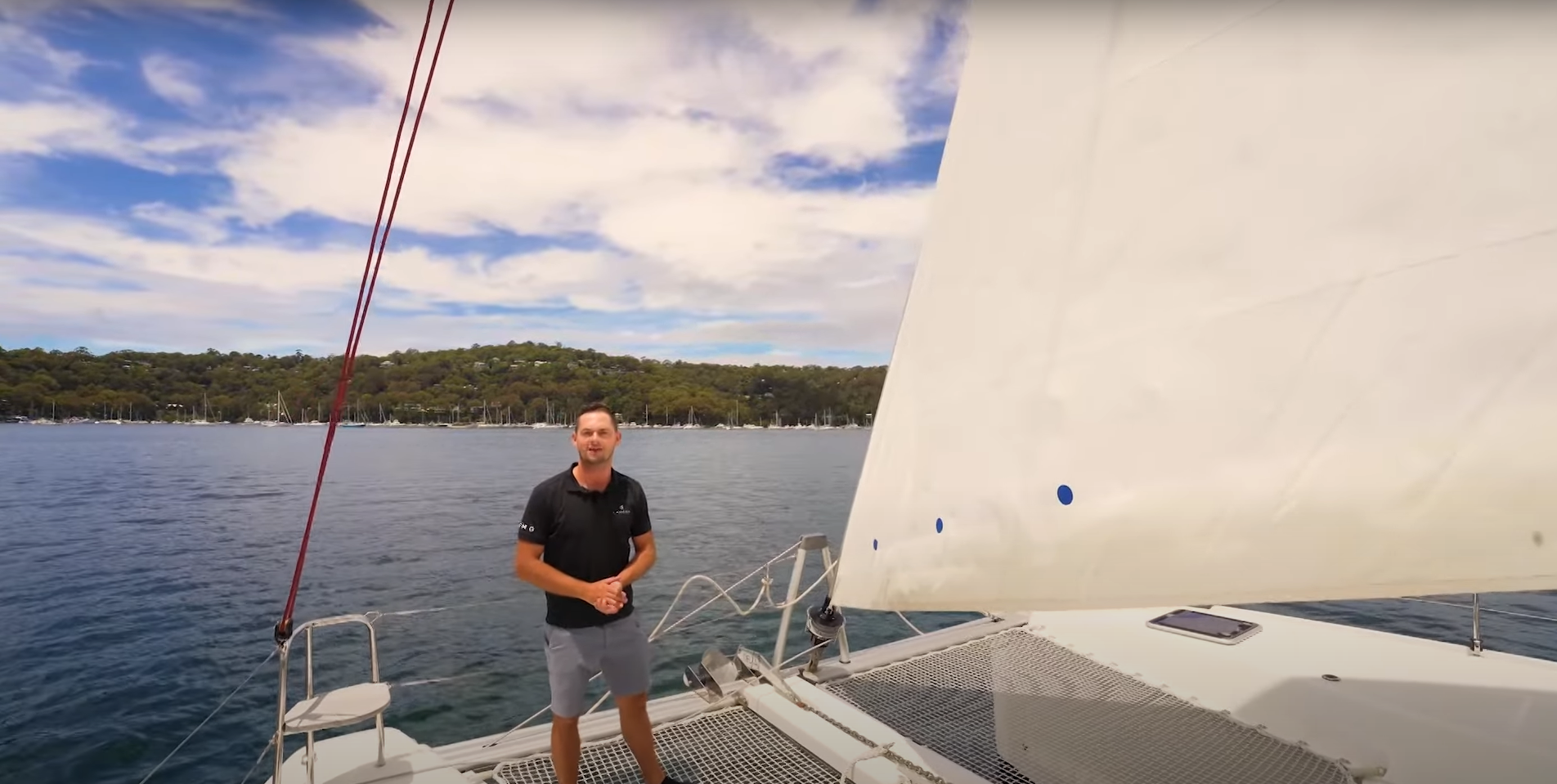 We will cover
How to wrap the jib or genoa around the forestay:
1)  Check and maintain your heading
2)  Pull on the furling line
3)  Ease the sheet
4)  Tidy up
Check and Maintain your Heading
You can do this in any wind angle, except head to wind.
This is because the sail will become a flag, flapping around and making lots of noise which could potentially damage the sail.
Use the autopilot to help maintain your heading, either under the power of the mainsail or with the engines running.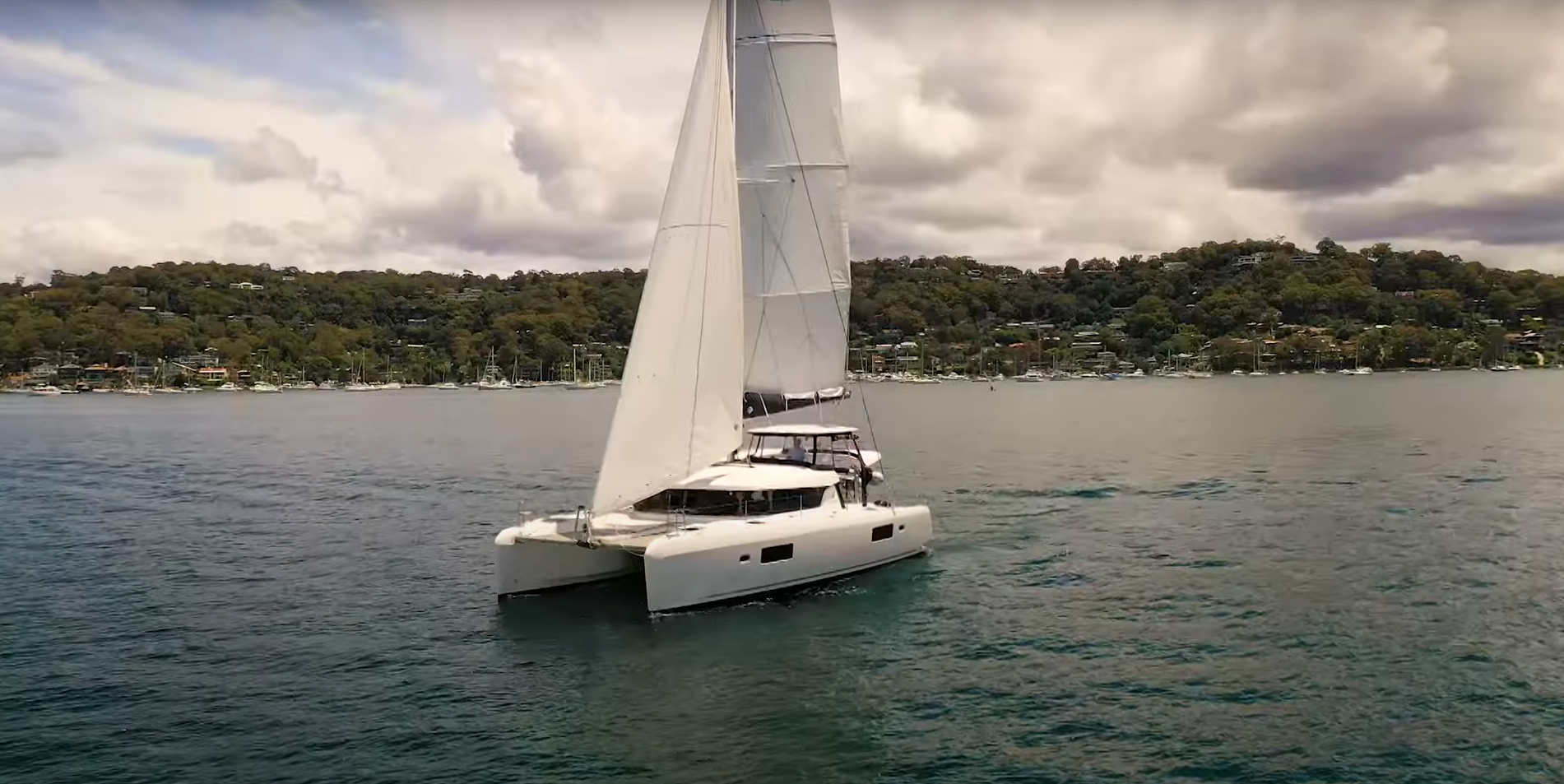 Pull on the Furling Line
We will be doing the opposite of 'Un-furling the Jib / Genoa'
On the Lagoon 42 the furling line is a grey line that runs down the Port side of the boat.
Pull on the furling line by hand in light wind, or by putting a few turns around a winch and winching it on in a heavier breeze.
Ease the Sheet
Simultaneously, with a few wraps around the winch, open the clutch and gently ease out the jib sheet, allowing the sail to move forward as the furling line wraps it around the forestay.
In a very light breeze (like in the video) you can just do this by hand, then run down to the furling line and continue to furl the sail.
When easing, you want to ease the sheet enough that there isn't too much pressure in the sail which will place unnecessary strain on the winch or other components, while maintaining enough sheet pulled in to prevent the sail from flapping around.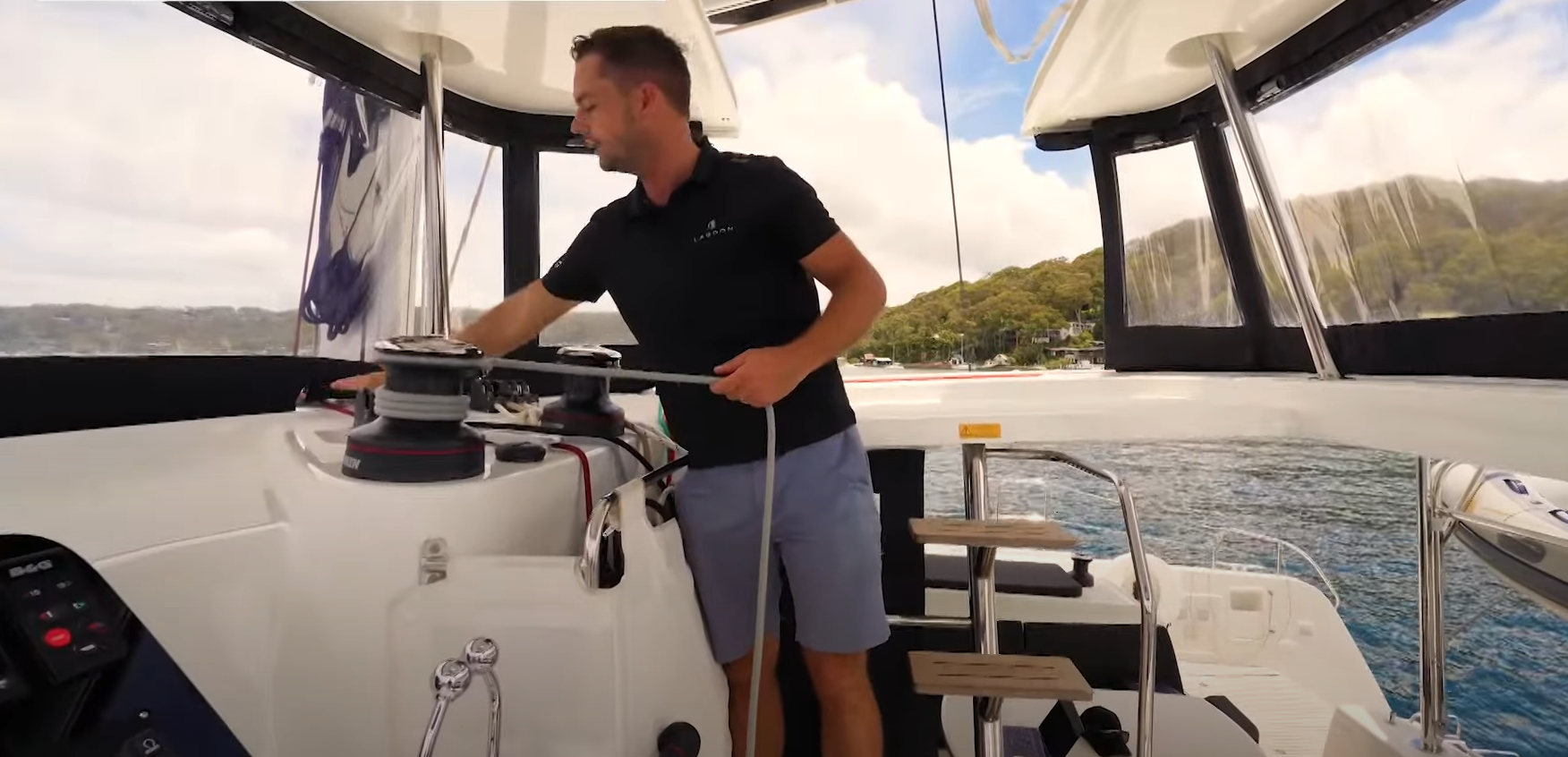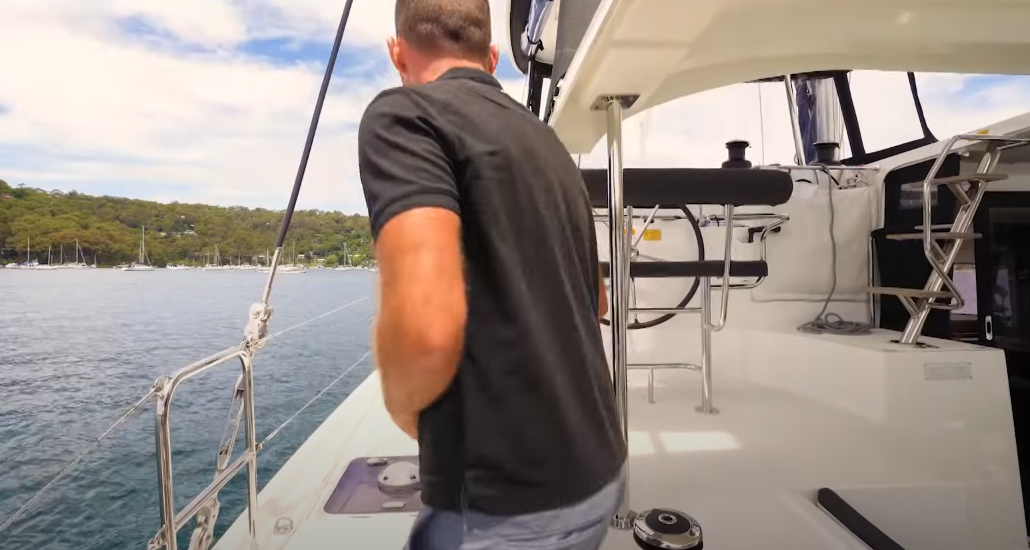 If you are sailing on your own you can run the furling line up to the helm station, however, two people certainly make this easier.
It's always nice to get your guests involved… you don't want them to get too much of a free ride 🙂
From the stern, you can see when the jib is completely furled.  Lock the cleat on the furling line so it won't unravel, then go and pull in the slack on the sheets at the helm station and tidy up the lines.
There you go!
LATEST FROM THE INSPIRE AND LEARN SERIES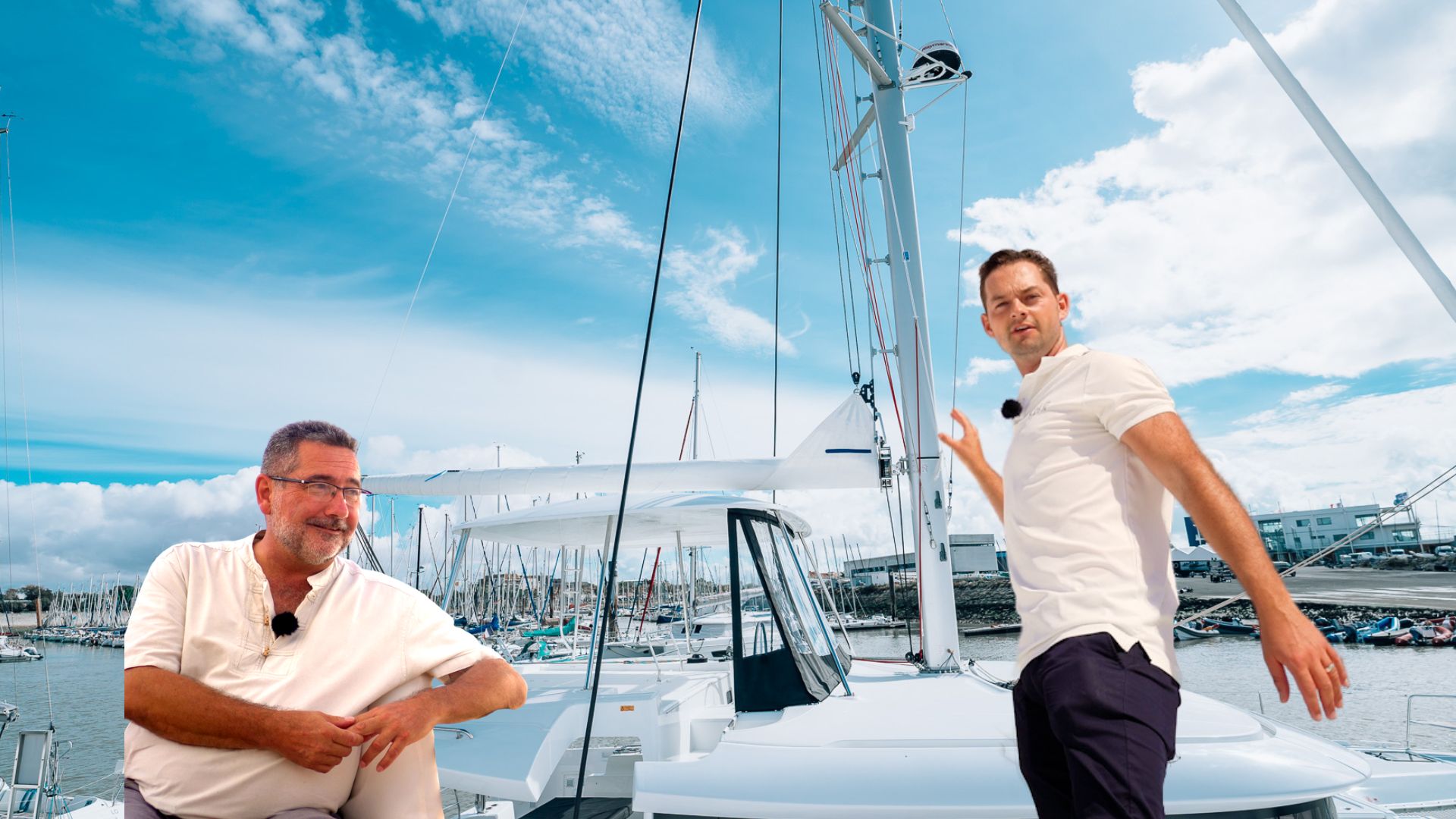 We're excited to introduce you to a groundbreaking development in the world of catamarans – Lagoon Catamarans' new Furling Boom System. This video and blog will delve into the details of this exciting development, featuring an interview with the mastermind behind the project, Bruno Belmont, Lagoon Catamarans' multihull expert, as well as an exclusive first look with Joe Fox from TMG.
read more