Imagine collecting your new Lagoon in France, casually sailing down through the Mediterranean, posing for some sunset pics while sipping wine in Santorini and sailing home with a pit stop in the Maldives …
It sounds like something out of a Hollywood movie, right? Order a boat in Australia, pick it up in Europe and sail home. Surely it's not that easy! Except that it is.
This is where TMG Yachts really shines, because we've done this handover many many times before. We're here to make sure picking up your boat on the other side of the world is a positive, memorable and stress-free experience.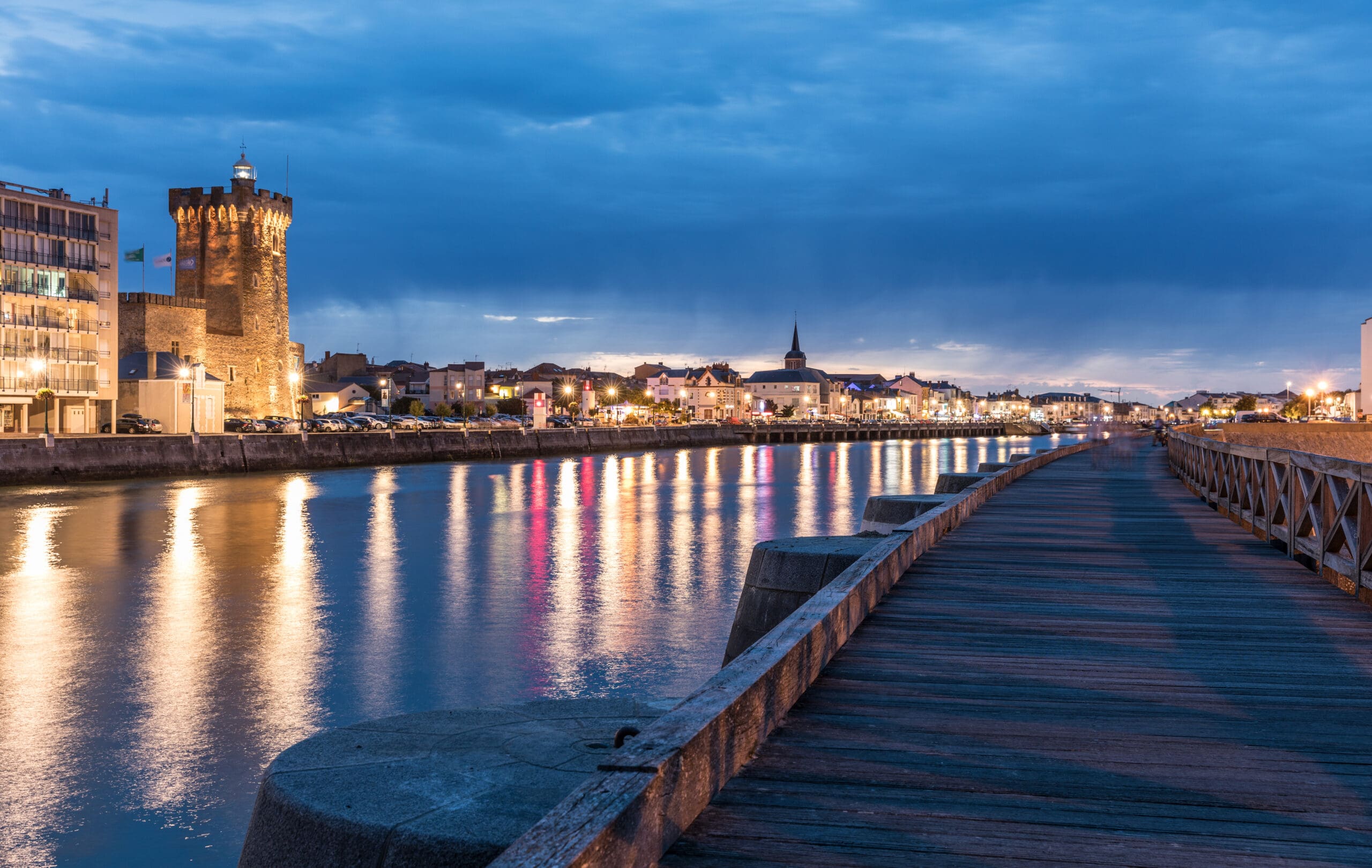 Les Sables-d'Olonne
40-46ft
It is hard to find a town more steeped in the tradition of sailing than Les Sables D'olonne.  Home to the world-famous Vendee Globe solo around the world race,  this is a place full of passion and enthusiasm for all things sailing.
A fully protected port and a bay ready for your first sail.  This is a perfect location for the launch and commissioning of your vessel. With so many marine specialist shops and places to stock up on supplies, you can feel confident you will be set for any adventure.
The factory team are on-site at the Lagoon launching dock and all of our trusted trades are located only steps away from your vessel.  Let TMG Yachts take the lead and arrange for your handover in the beautiful port town of Les Sables D'olonne.
BORDEAUX
50-78ft
The historical Construction Navale de Bordeaux (CNB) yard is an extraordinary mix of heritage, stretching back to the years when huge galleons were built for the wine merchants of Bordeaux to modern times where you can witness the most technologically advanced factories and buildings techniques matched only by the craftsmanship of the workforce, developed over generations.
The factory is located on the shores of the Garonne river directly opposite the world-renowned Cite du Vin where you can marvel at the history of winemaking the region is so famous for.   A tour of this ancient city is a must, scope out the stunning churches, vineyards and chateaus, as well as, the jurisdiction of St Emilion, listed by Unesco. Now only a 2 hr fast train from Paris, Bordeaux is accessible, charming, and the ideal place to take delivery of your Lagoon with
TMG Yachts
.
A LIFETIME OF AFTER-SALES SUPPORT
Handing over the boat to you is really just the beginning of our relationship because we pride ourselves on the lifetime of service and the after sales back-up that we offer to all of our clients.
If you want further customisation carried out we are happy to coordinate quotations from our technical partners in France so that you can have the extras fitted immediately following handover from TMG Yachts.
There are also items such as through hull fittings that we can have fitted during the factory commissioning to streamline the custom extras post handover.
Wherever you are in the world on your cruising adventure on your Lagoon, we're here to look after you.
One of the strengths of Lagoon comes from the 80 plus dealers we have located all around the globe. What that means to you is that you've got 80 service centres, 80 Lagoon experts to call upon and we're here to coordinate any works for you on request.
Whether you pick up your vessel from Les Sables d'Olonne or Bordeaux, the superb TMG Yachts and Lagoon service continues long after you've taken delivery of your Lagoon with exceptional after-sales support. You will have direct correspondence from handover with our after-sales manager who coordinates any items needing attention during your ownership.
You and your family become part of the Lagoon family … and you become part of an active Lagoon community of owners.
We are here to help you live life in your French apartment on the water.
Enjoy your adventure!
Tell us what you're interested in and a member of our expert team will contact you shortly.
We are looking to add an outstanding Service & Support Coordinator to our excellent team based at Quays Marina on Pittwater.
read more