European handover season is here
TMG's Rowan McMahon is in Les Sables-d'Olonne this May handing over fab new Lagoon 380 Oops (as in "Oops, we bought a boat!") to a lucky Australian couple.
This is where TMG really shines – we've done the European handover many times before. We're here to make sure picking up your dream boat on the other side of the world is a positive, memorable and stress-free experience, whether you're heading back down to Australia or starting a European odyssey.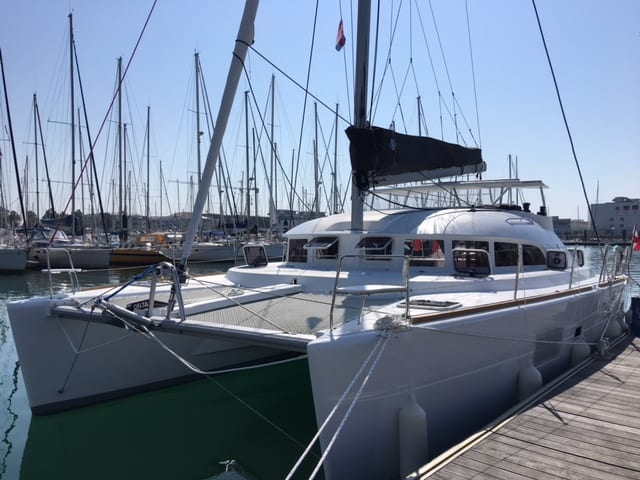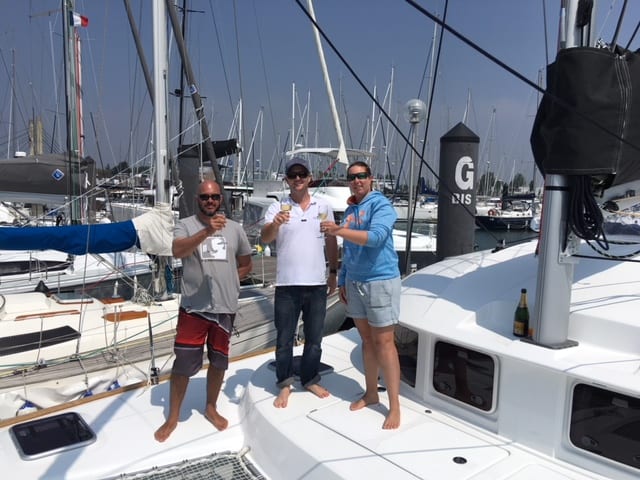 Discover the Med and beyond
The couple comes from North Queensland and plans to travel on their 380 for at least 5 – 10 years. They are looking forward to visiting Spain, the USA and the Caribbean, and depending on time constraints, make their way back to Australia.
The European pickup option is the perfect head start for exploring Europe and the new owners plan to take full advantage of that.
The fortune of being able to work from their new on-water home from anywhere in the world while travelling to any destination they choose is not lost on the couple. They love fishing and are avid scuba divers so making a home onboard their Lagoon 380 for the next stage of their lives is a wonderful prospect.
A little legend
The Lagoon 380 is a hugely popular sailing boat, at a price point that makes her an affordable option for many.
The couple chose the 380 for her spacious interior well suited for two people to live-aboard comfortably.
And the fact that she is super easy to sail was a big drawcard.
They were very happy with the boat's performance on their shakedown sail, with winds 15-20 knots and gaining boat speed up to 10 knots.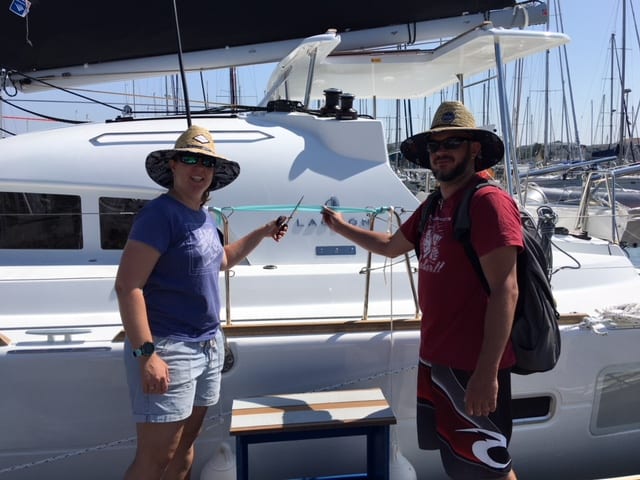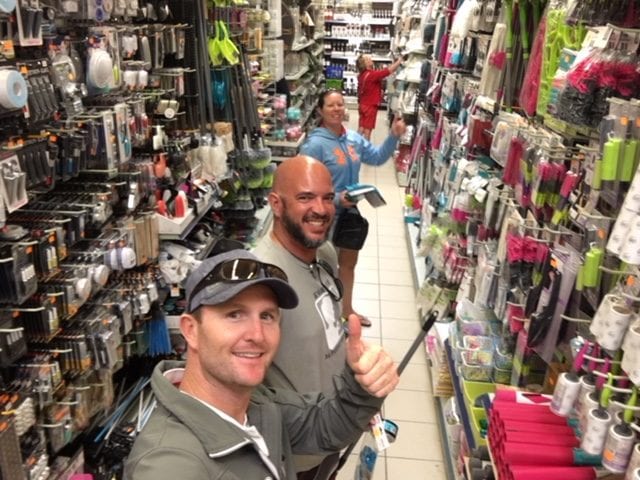 A smooth handover
The focus of a European pick up for the team at TMG is to make sure your new boat is expertly commissioned and ready for handover.
Once all our checks have been completed, we will familiarise you with your new vessel, show you all the systems and take you out for the much anticipated shakedown sail.
Rowan was on hand to ensure a thorough handover. He says "The handover process went extremely smoothly. We spent a day going over all the systems on the boat and the procedures at the dock and we then spent the following day test sailing and practicing docking the 380 from Les Sables d'Olonne."
Welcome to the family
And beyond the boat, we enjoy sharing our tips for shops and restaurants in Bordeaux or Les Sables-d'Olonne, making sure you're well provisioned and well fed, and ready to kick off your European adventure.
Rowan is proud to share that the new owners are "extremely happy with the service TMG has provided, from the first contact to the final handover process."
Taking delivery of your new Lagoon in France is always such an exciting and joyful experience. We are delighted to be able to share that with another fantastic young couple and it is with pleasure that we welcome them to the TMG Lagoon family.
Find out more about the European pickup option here.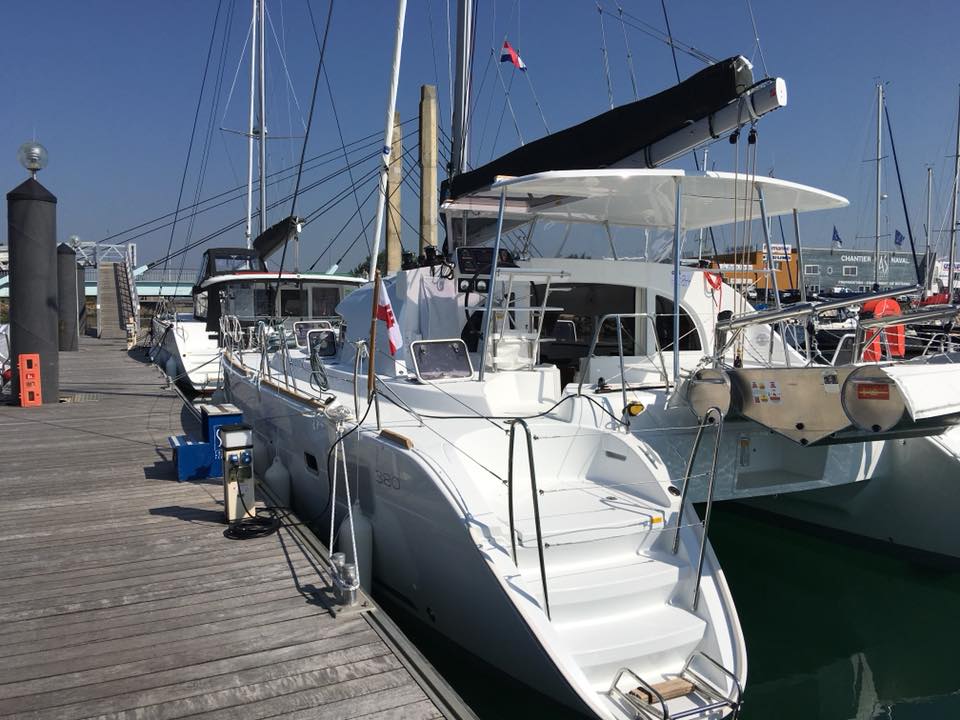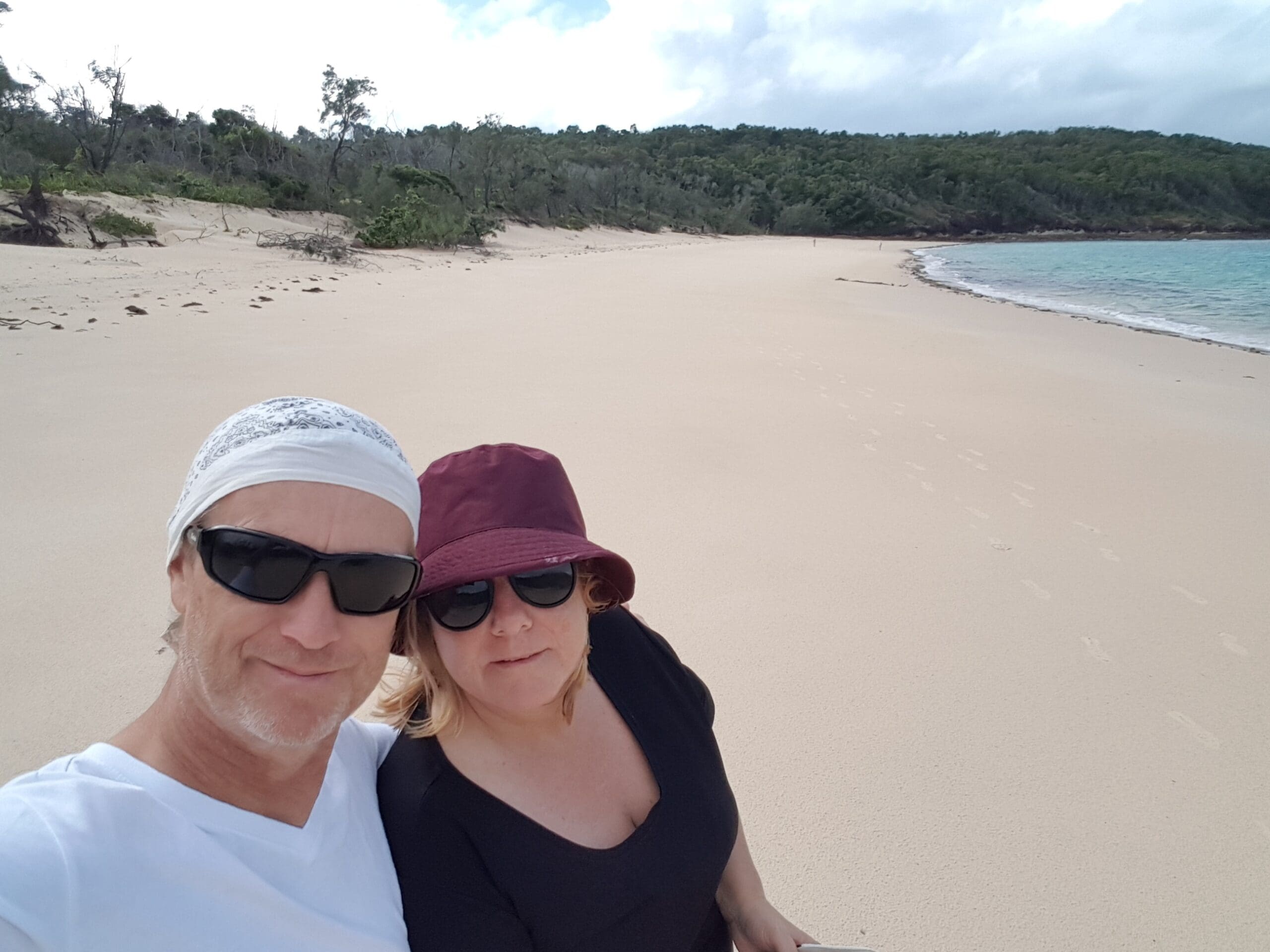 Buying a catamaran and deciding to wrap up your life on land to sail the world is a life-changing decision, one made a little harder when caught up amongst the pandemic and uncertainty it caused.
So we turned to new Lagoon owners Ian and Jackie who put together an incredible story to give you the reality of what this experience was really like for them.
read more