Dragonfly Deck and Hull Assembly
How do they assemble Dragonfly Trimarans? Check out the video above. Here are the key points;
1. Before the deck and hull are assembled the main parts of the boat have been installed including; inner liner, furniture and bulkheads.
2. The hull is placed in a cradle to maintain the shape.
3. Before glueing the boatbuilders do a number of tests to ensure it is the perfect fit.
4. The vinylester glue has an opening time of 2 hours and is then clamped to cure overnight.
5. The final finish is achieved by cutting, grinding and coating the flange.
With world-leading boatbuilders and Dragonfly trimarans sailing all over the world.  You can be confident of the very best in hand-finished Danish quality when you buy a Dragonfly.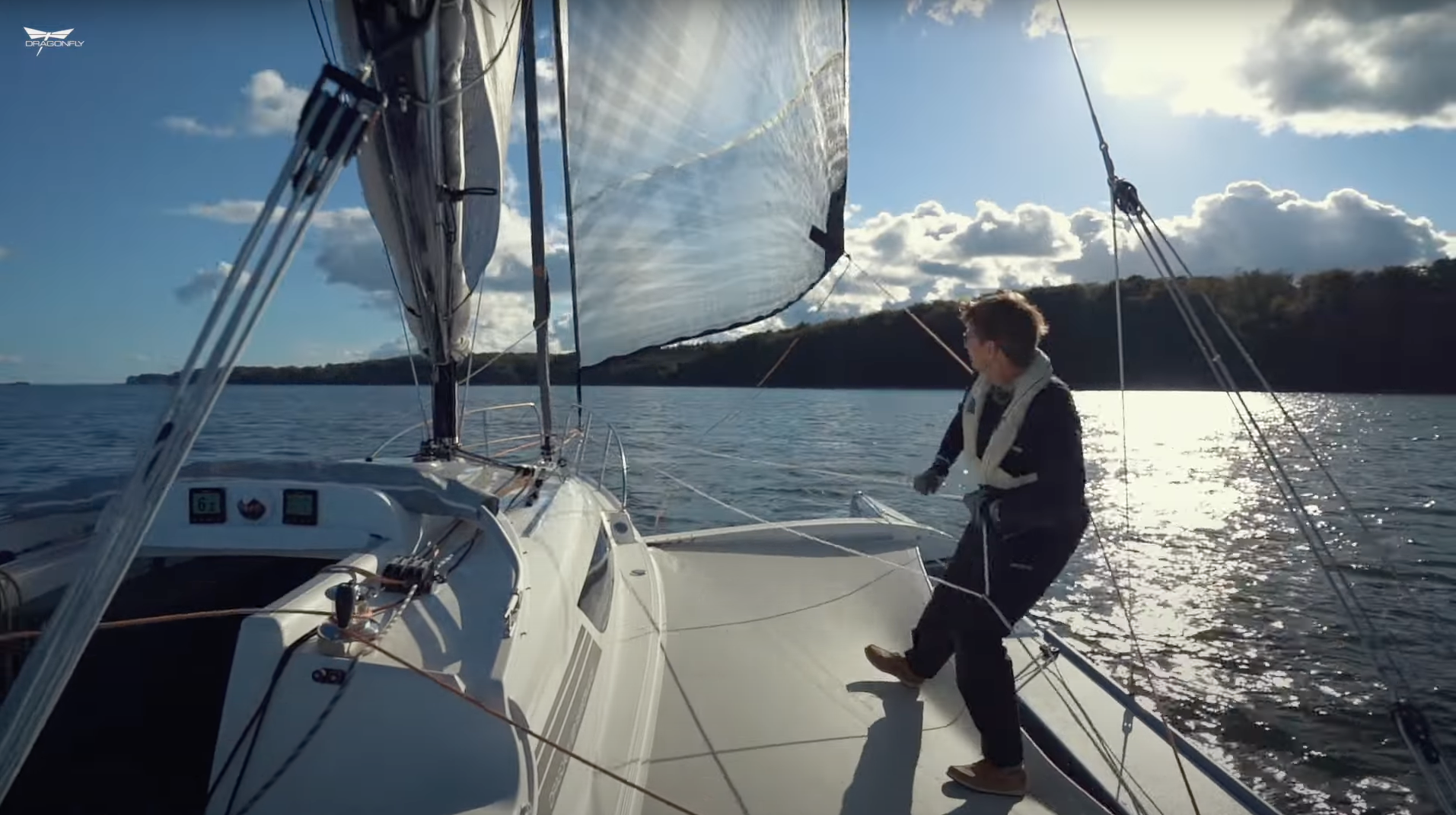 Here is a guide on how to sail a Dragonfly Trimaran in stronger wind conditions, focusing on reefing the headsail, reefing the mainsail and how hard you can push the boat.
read more