Dragonfly Deck and Hull Assembly
How do they assemble Dragonfly Trimarans? Check out the video above. Here are the key points;
1. Before the deck and hull are assembled the main parts of the boat have been installed including; inner liner, furniture and bulkheads.
2. The hull is placed in a cradle to maintain the shape.
3. Before glueing the boatbuilders do a number of tests to ensure it is the perfect fit.
4. The vinylester glue has an opening time of 2 hours and is then clamped to cure overnight.
5. The final finish is achieved by cutting, grinding and coating the flange.
With world-leading boatbuilders and Dragonfly trimarans sailing all over the world.  You can be confident of the very best in hand-finished Danish quality when you buy a Dragonfly.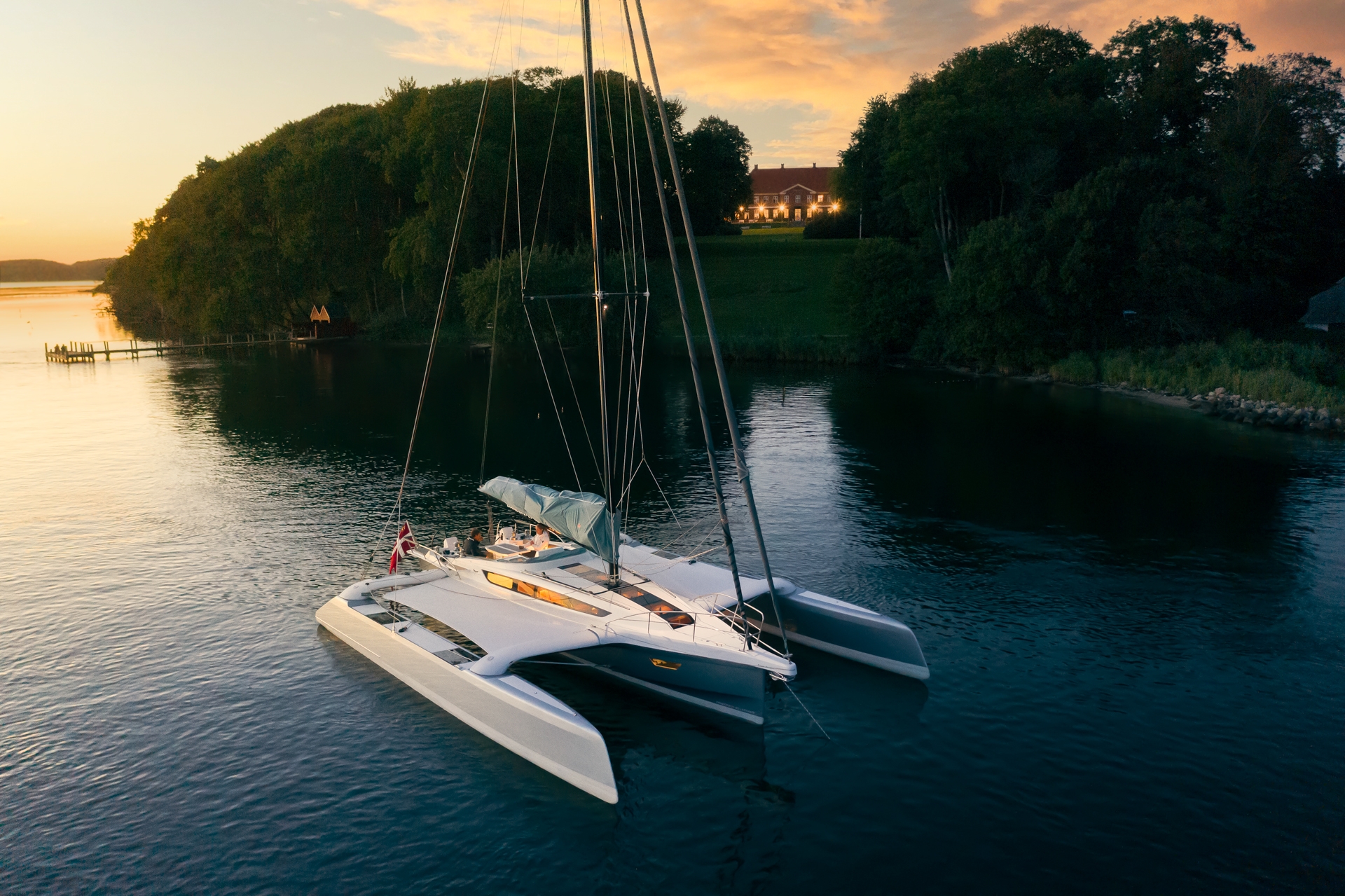 If you have been keeping up to date with Dragonfly news you would know that the Dragonfly 40C, the new carbon trimaran is currently in production. The team in Denmark have been updating us with the process of the new build in the factory and we wanted to bring you along for that journey.
read more