Catamaran Sail Trim with Sam Newton
For this episode, we had Sam Newton, Americas Cup and Sail GP pro sailor and agent of Rolly Tasker join us to give you tips on how to better trim your sails. Sam also walks us through how to tack and gybe with a normal sail set up and how to use the Code Zero.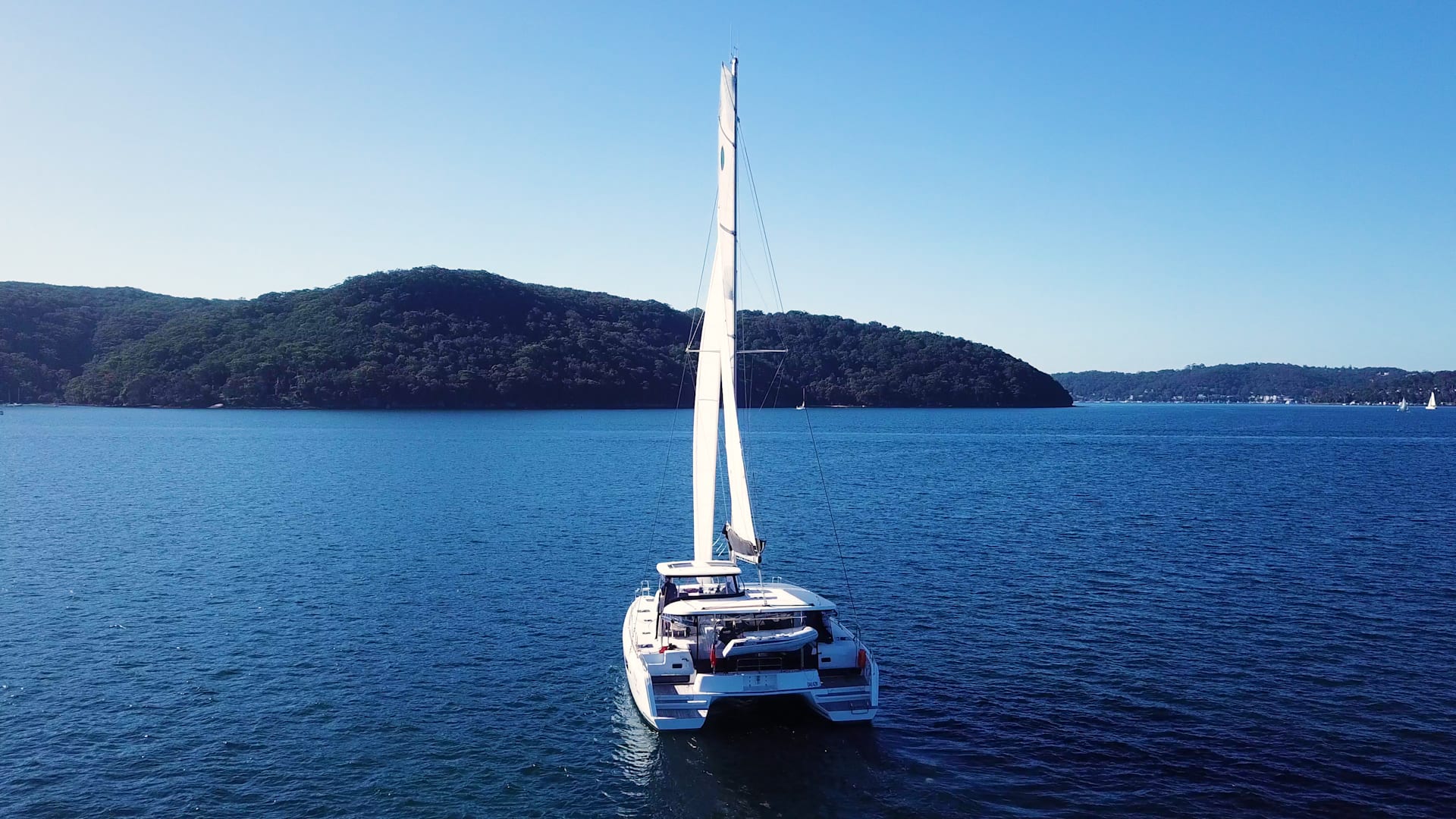 UPWIND TRIM TECHNIQUES
LIGHT WIND
HEAVIER WIND
EASE TRAVELLER DOWN IF NEEDED
MAINSAIL TRIMMING
TELL-TALES ARE NOT FLYING OR HIDING = TOO TIGHT
EASE MAINSAIL SLOWLY UNTIL THEY BEGIN TO FLY HORIZONTALLY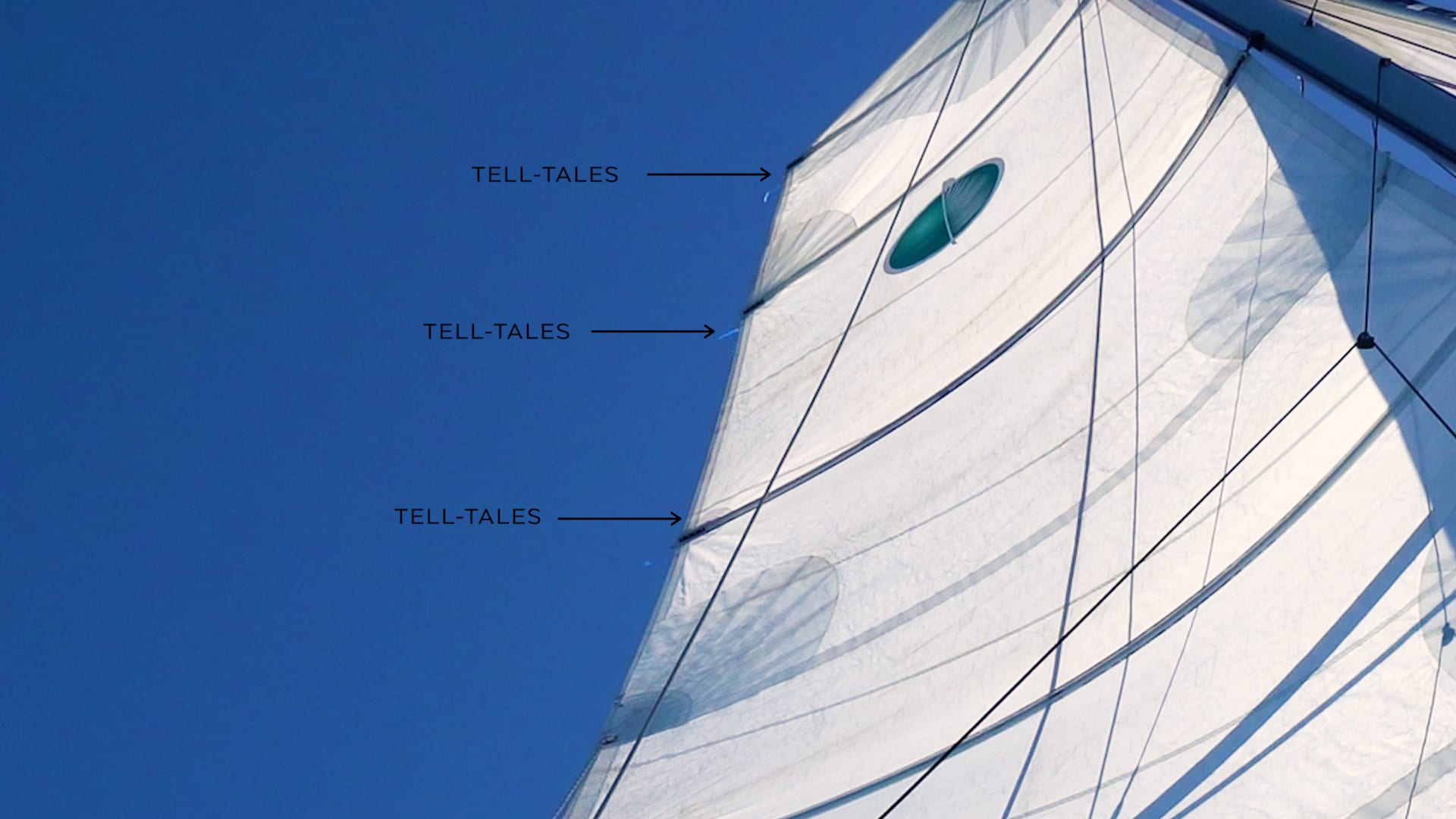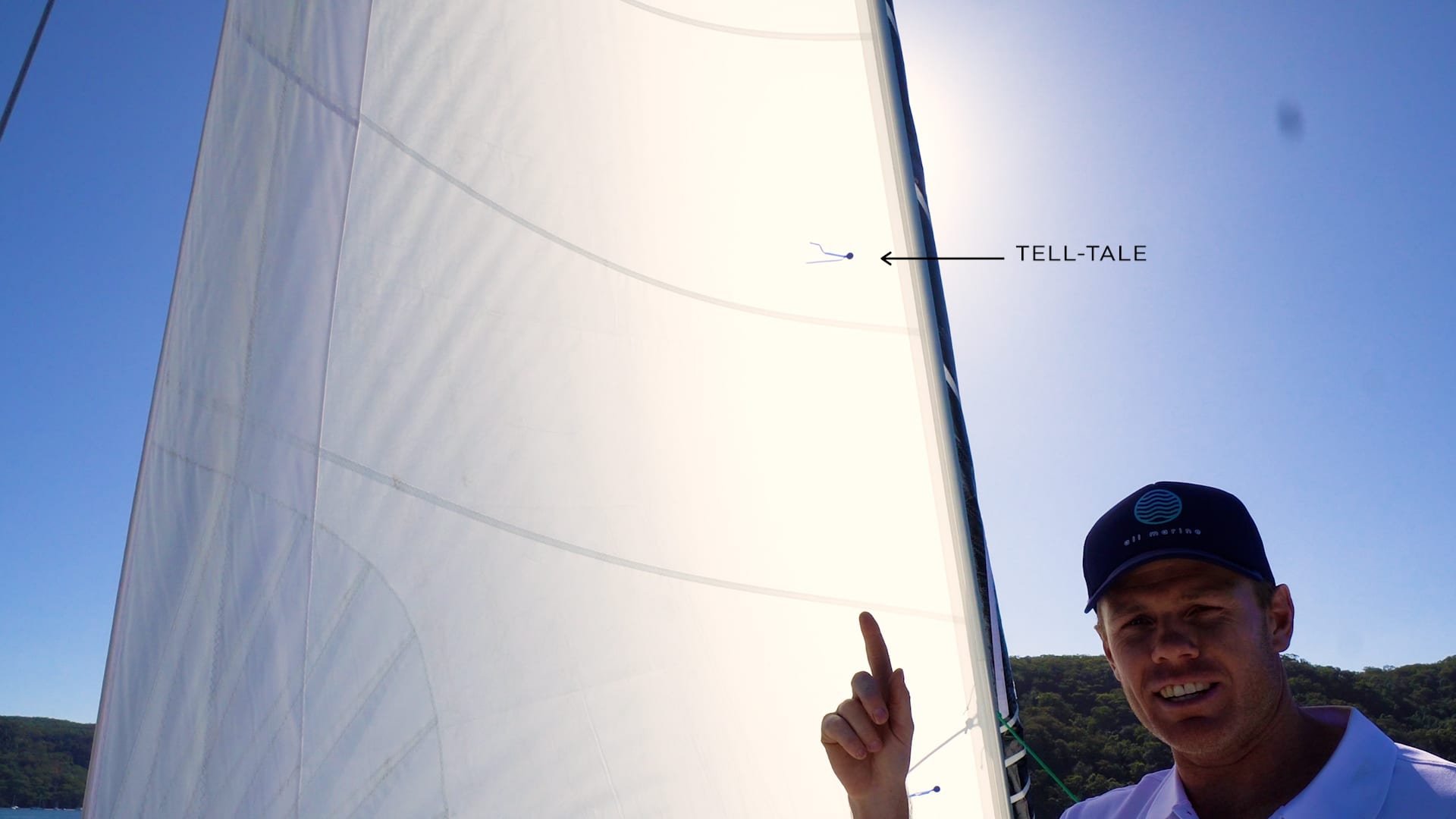 HEADSAIL TRIMMING
*Look at the tell-tales 1/3 up the headsail*
LEEWARD NOT HORIZONTAL = OVER TRIM
WINDWARD NOT HORIZONTAL = UNDER TRIM
EASE UNTIL TELL-TALES FLOW EVENLY *don't ease too far*
TRANSITIONING FROM UPWIND TO DOWNWIND
STEER DOWN TO THE CORRECT POINT (e.g. from 40 to 90 degrees off the wind)
SIMPLY EASE THE MAINSHEET AND HEADSAIL SHEET AS YOU TURN
AVOID THE BUBBLE AT THE FRONT OF THE SAIL

 

*this happens if you ease too much*
DROP THE TRAVELLER DOWN THE TRACK IF YOU NEED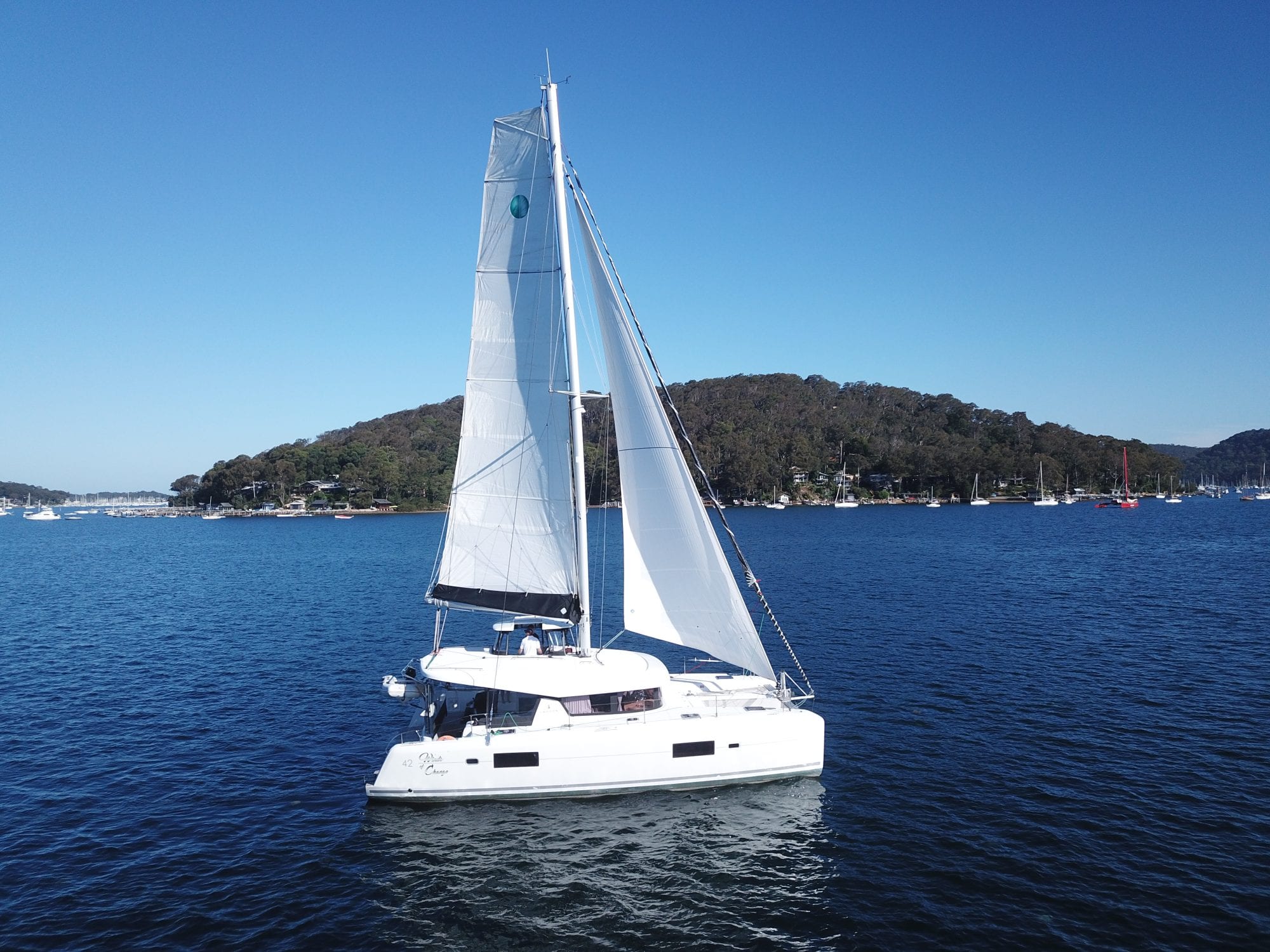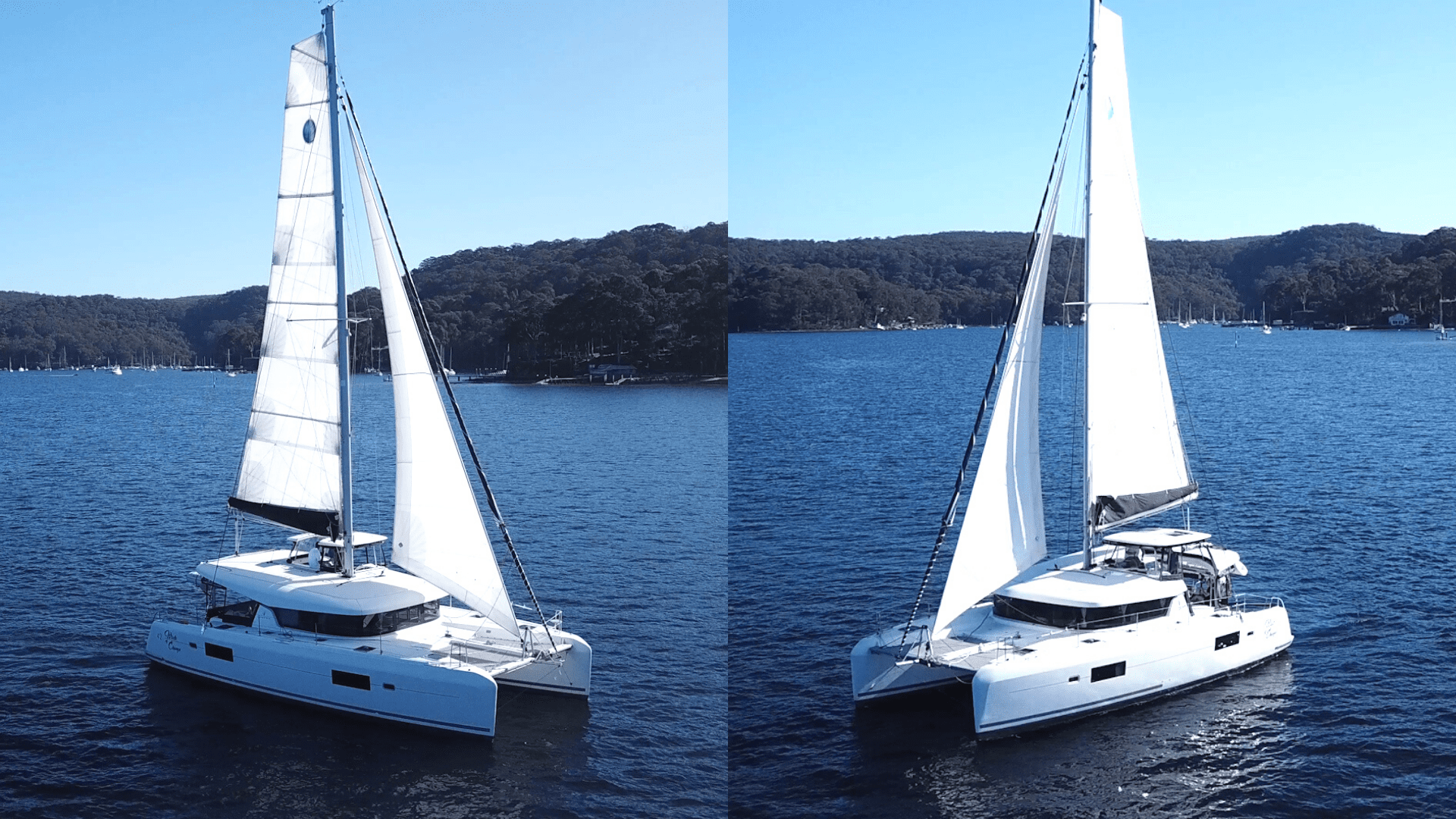 HOW TO TACK
Tack – Bow passing through the eye of the wind
ENSURE CLUTCHES ARE CLEATED
TURN INTO THE DESIRED LOCATION
NO NEED TO TOUCH THE HEADSAIL ON A NEW LAGOON

 

*new generation Lagoons have a self-tacking headsail*
ONCE ON COURSE STRAIGHTEN UP
HOW TO GYBE
Gybe – stern passing through the eye of the wind
FOLLOW THE SAME STEPS AS FOR A TACK…
+ IT IS RECOMMENDED THAT YOU PULL IN THE MAINSAIL AS YOU GO THROUGH THE GYBE AND THEN EASE BACK OUT TO AVOID SLAMMING.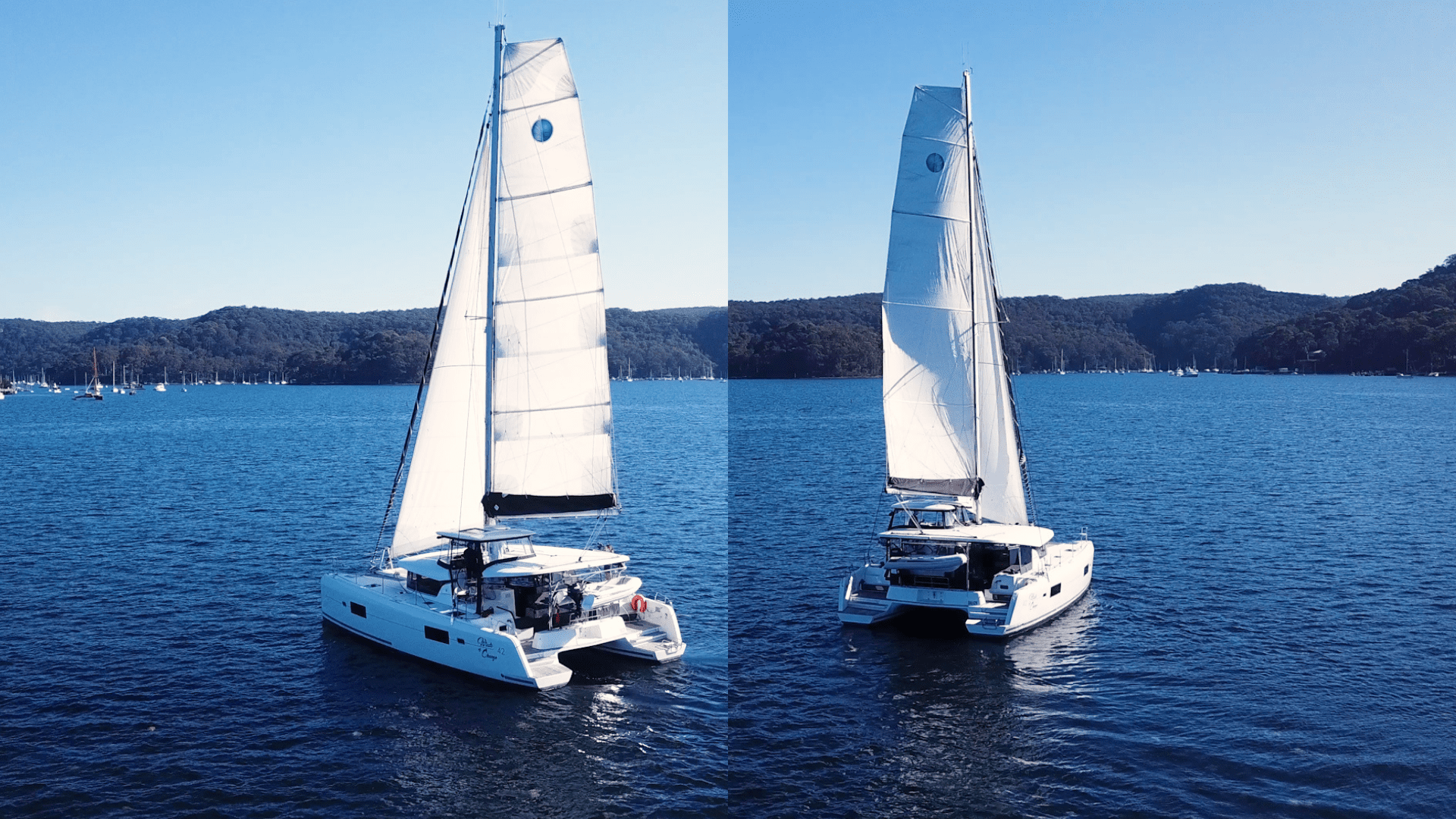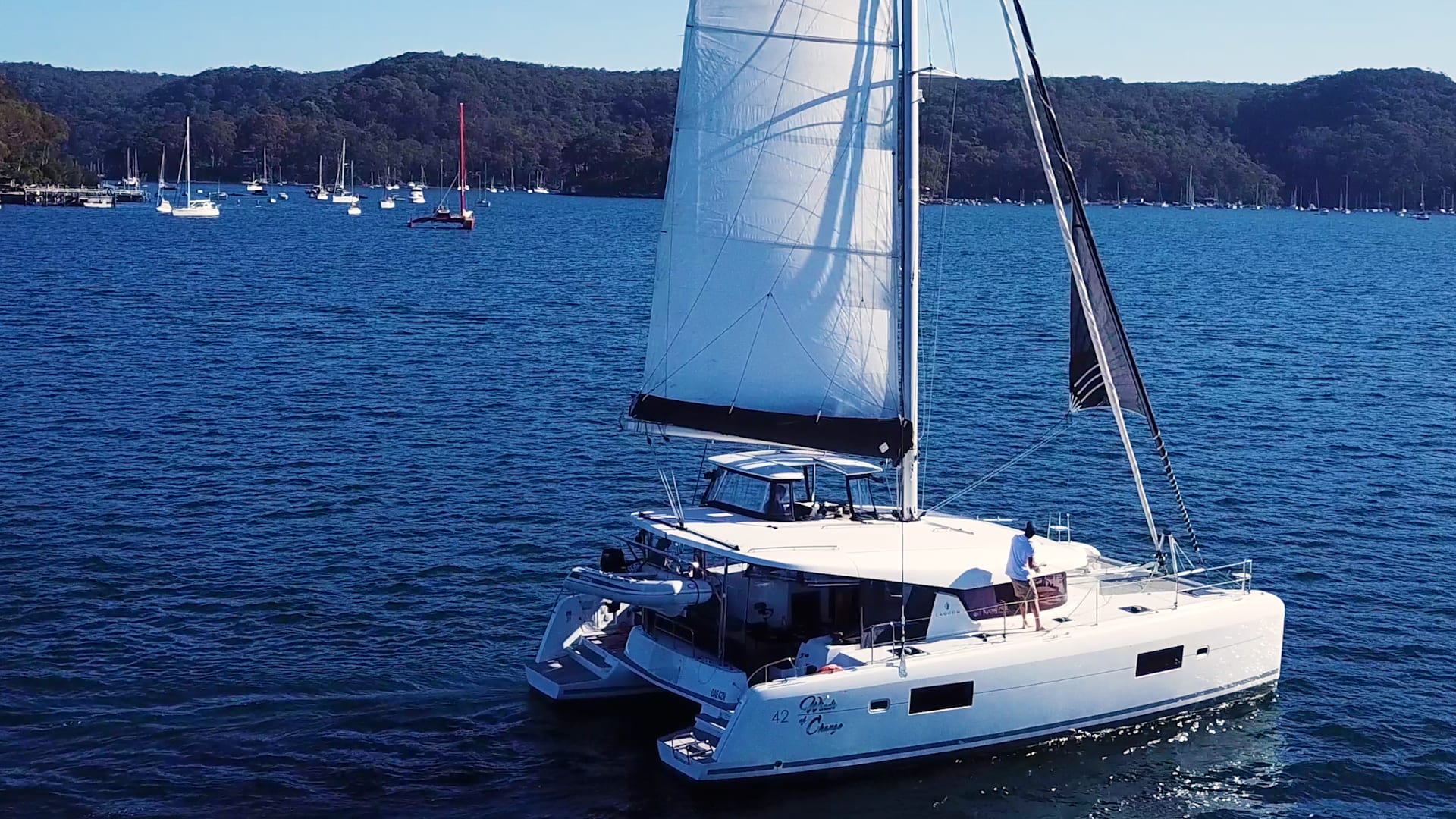 CODE ZERO SETUP & DEPLOY
USE FOR REACHING OR GOING DOWNWIND WHEN 90-160 DEGREE TRUE WIND ANGLE
SETUP
ATTACHED TO THE FURLER ON THE BOW SPRIT WITH LINE ON PORT AND STARBOARD
DEPLOYING
ENSURE FURLING LINE IS FREE AND PULL CORRECT SIDE
CODE ZERO TRIM & GYBE
TRIM
EASE UNTIL IT BEGINS TO BACKWIND THEN PULL ON
GYBE
EASE SHEET AND PULL LINE TO FURL SAIL IN
GET ON COURSE
PULL OPPOSITE LINE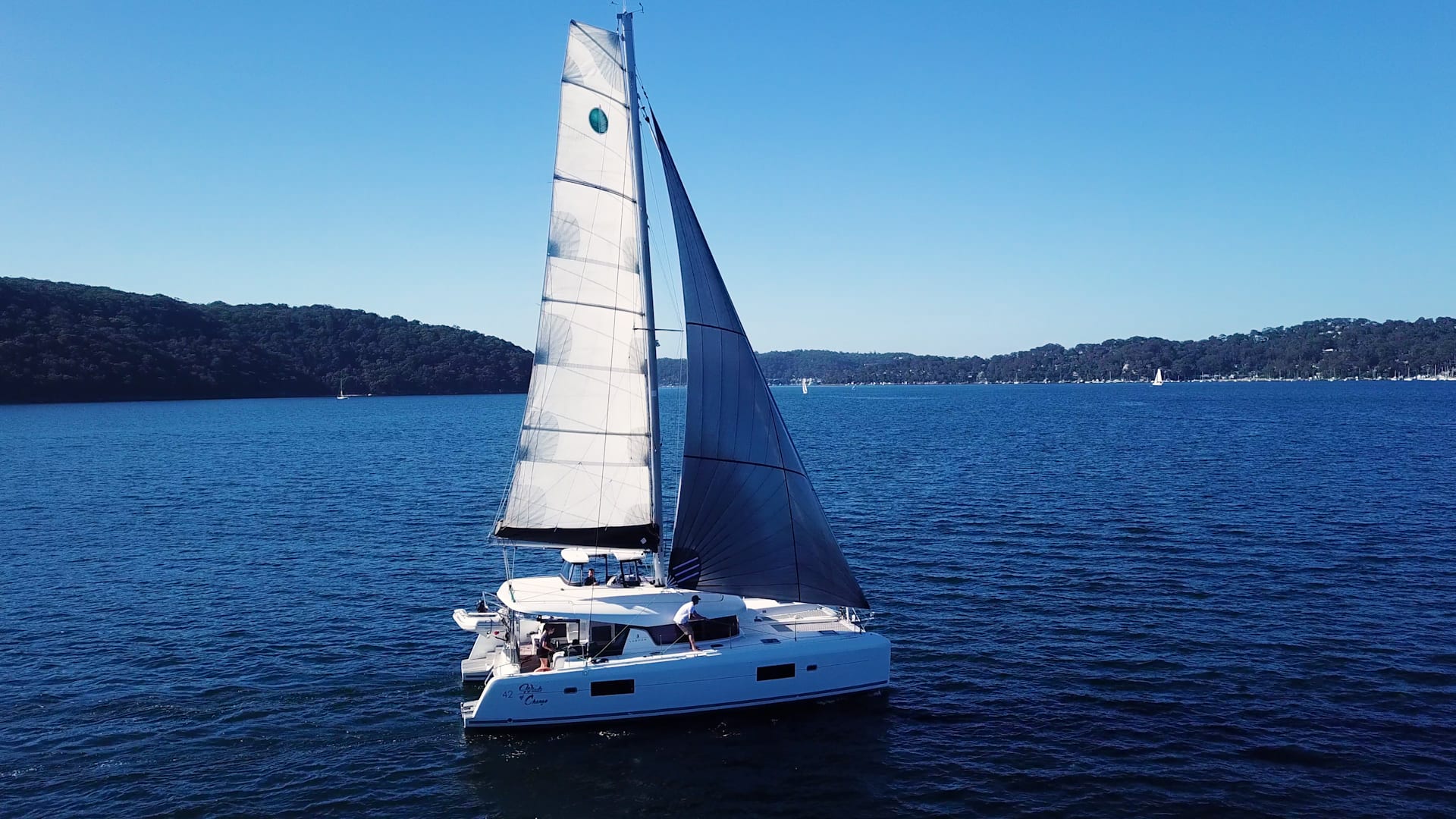 LATEST FROM THE INSPIRE AND LEARN SERIES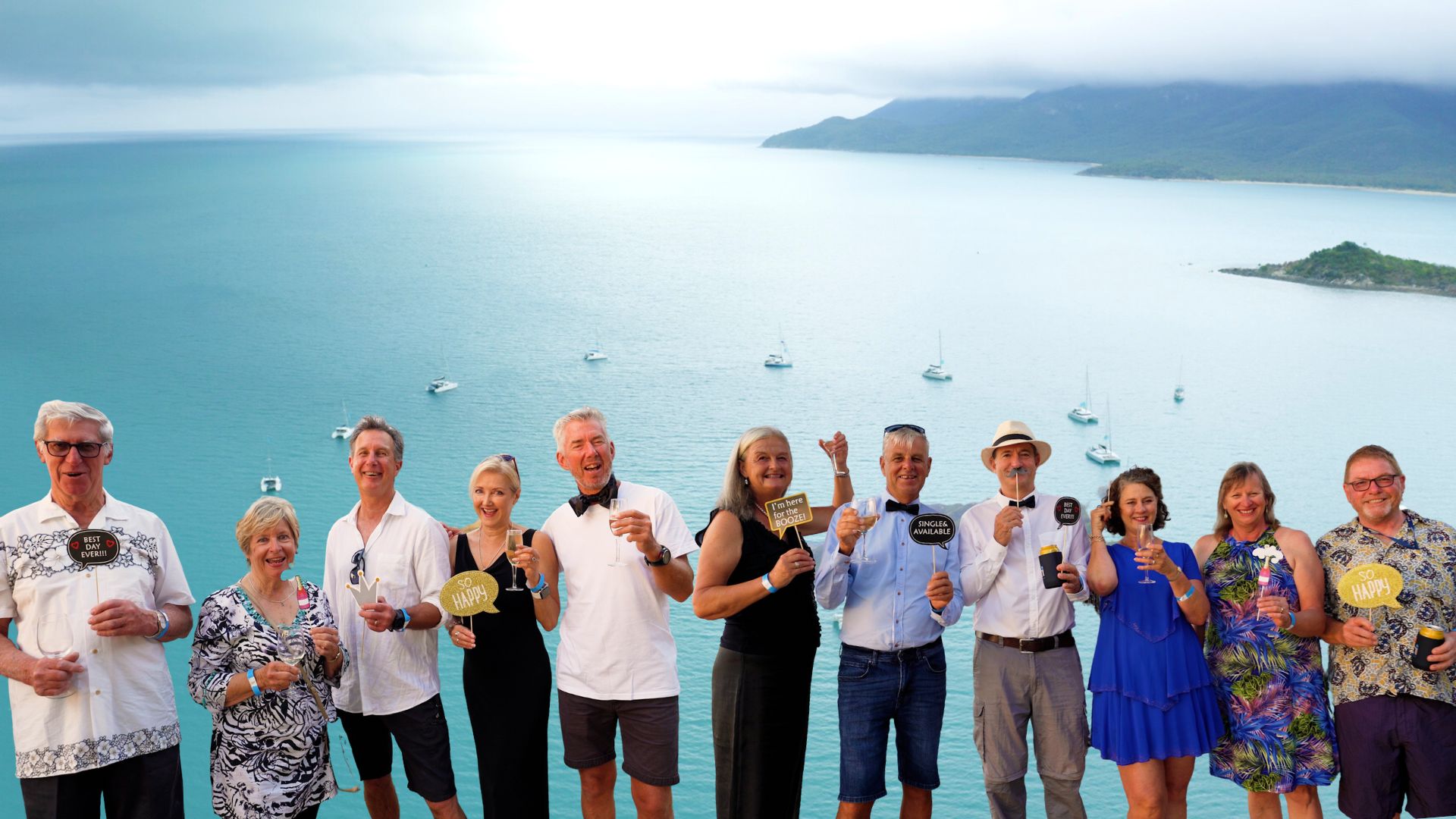 The Lagoon Escapade Whitsundays 2022 is a wrap and what an event it was! 15 boats and 50 attendees joined to celebrate the love of Lagoon Catamarans over the course of 2 days.
read more