Boating Equipment Must-Haves
List of essential equipment for sailing the world.
You might remember Kim and Barry from Jadean who have been sailing the world with their children.
With their help, we have put together a list of boating equipment must-haves for blue water and long term sailing ventures.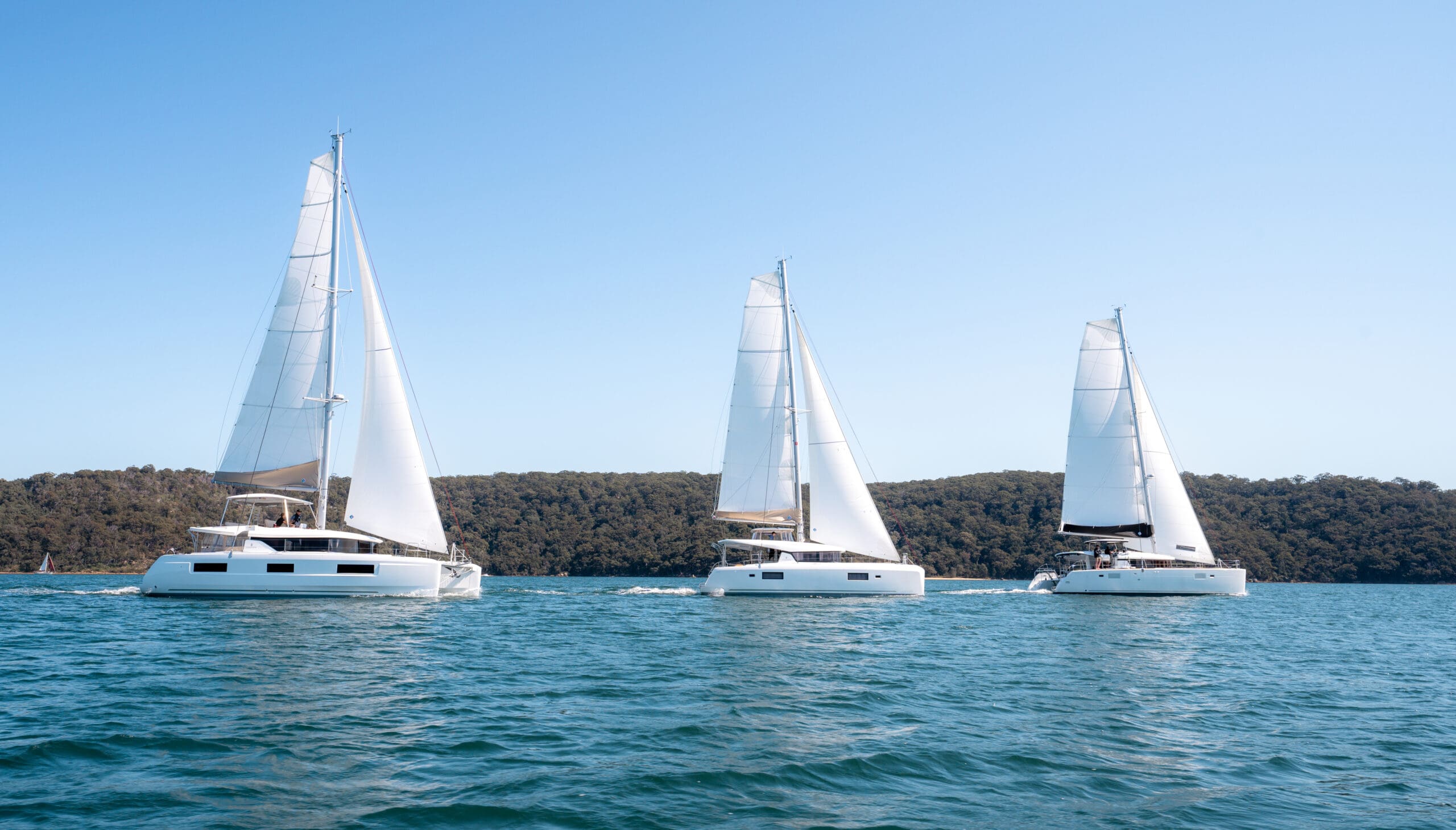 Finding the right boat
Boating equipment is irrelevant if you don't even have a boat so before getting started let's talk about finding the right catamaran for you.
Here are Kim's tips for deciding what boat is best for you and how they came to the decision to buy 45ft Lagoon Catamaran.
a balance between living space and speed – "the majority of the time will be spent at anchor"
brand – which brand will be good for resale
size – family of four, toys, storage and how we manage
Big options & after-market necessities
Here are some of the big boating equipment must-haves that were important to have aboard (for Kim and Barry)… These may not be essential for everyone but this is what makes their time living aboard that bit more comfortable.
washing machine
solar
inverter
dive compressor
water maker
air-con
freezer
ice machine
drinks fridge
oh and a damn good coffee machine and sound system
large generous tender boat with a plaining motor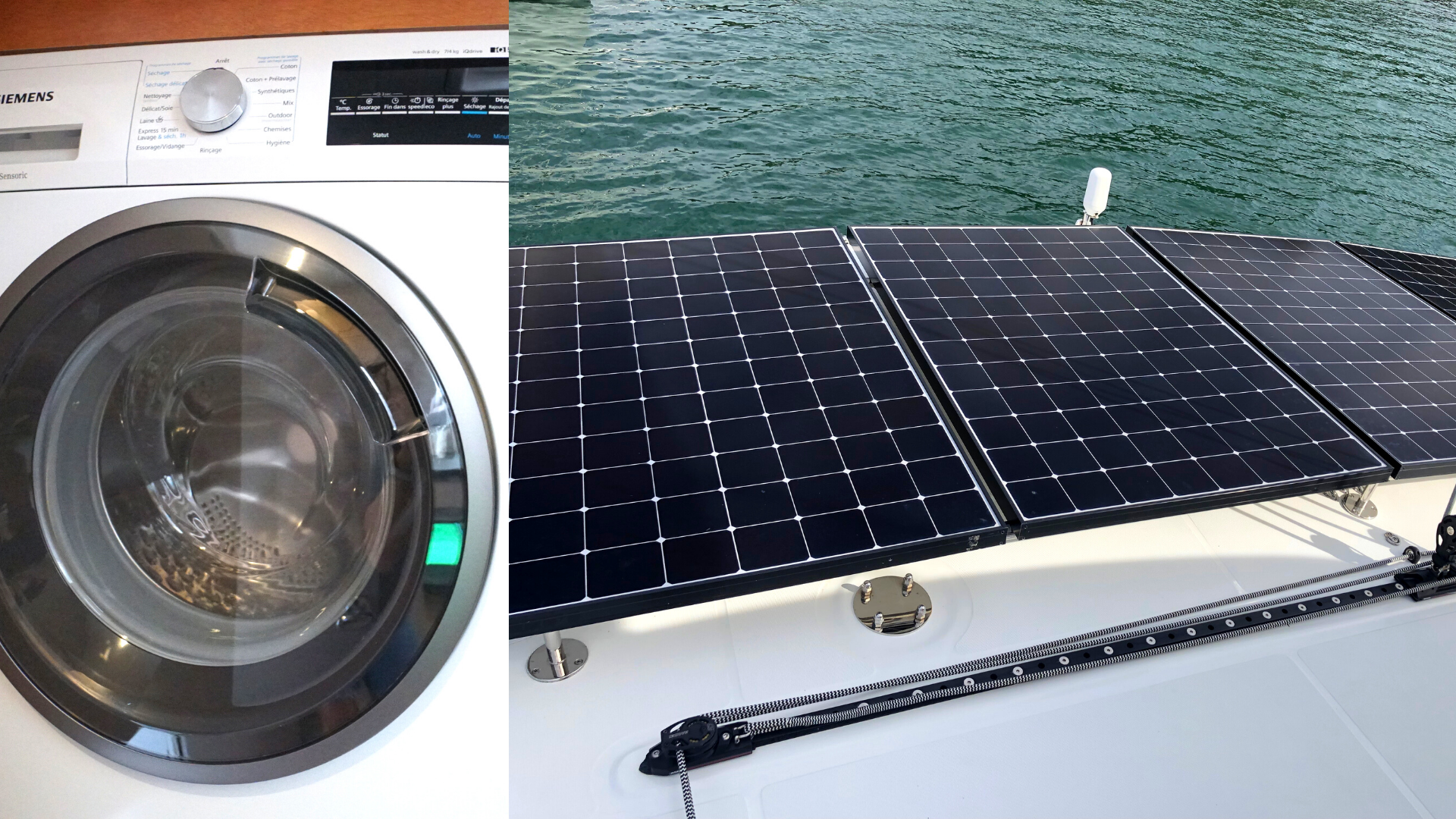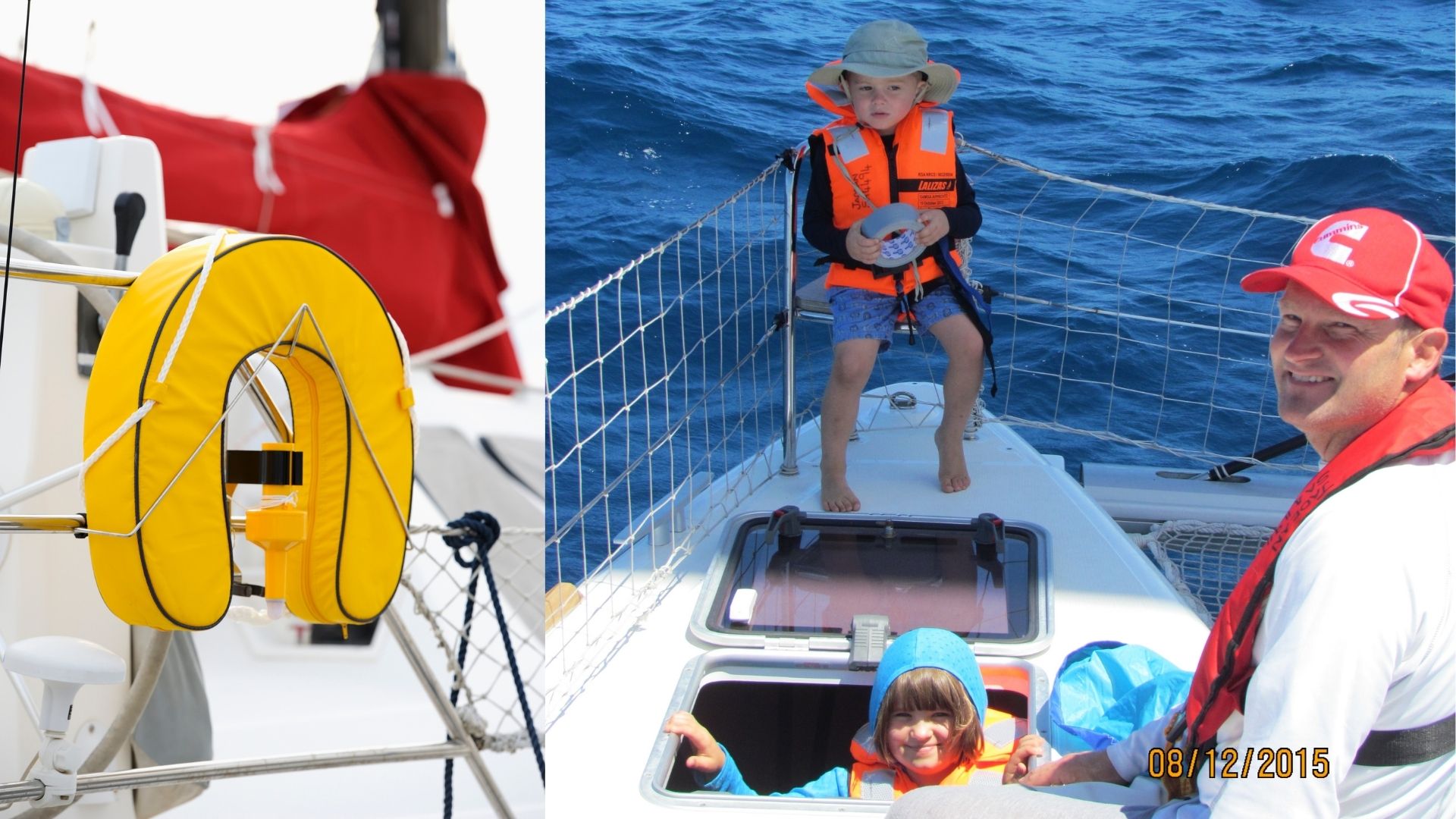 But first, SAFETY
Boat safety equipment is by far the most essential boating equipment so it is always important that you check local guidelines and maritime frameworks to not only keep yourself and your crew safe but keep within regulations. Here are the necessities onboard Jadean…
PLB and MOB per crew
Epirb
2 x 6 man life rafts
High guard rails
Kid nets
SOS Danbuoy
2 x life rings
Navigation and communication
On the theme of keeping safe, it is essential to have the best navigation and communication equipment possible, especially when crossing oceans.
Navionics

B&G Chart Plotter
Predict Wind
Paper Charts
Cruising guides
Iridium Go – Unlimited
XGate platform for easy mail access on your Mac or PC
Local sim cards wherever you are

VHF Radio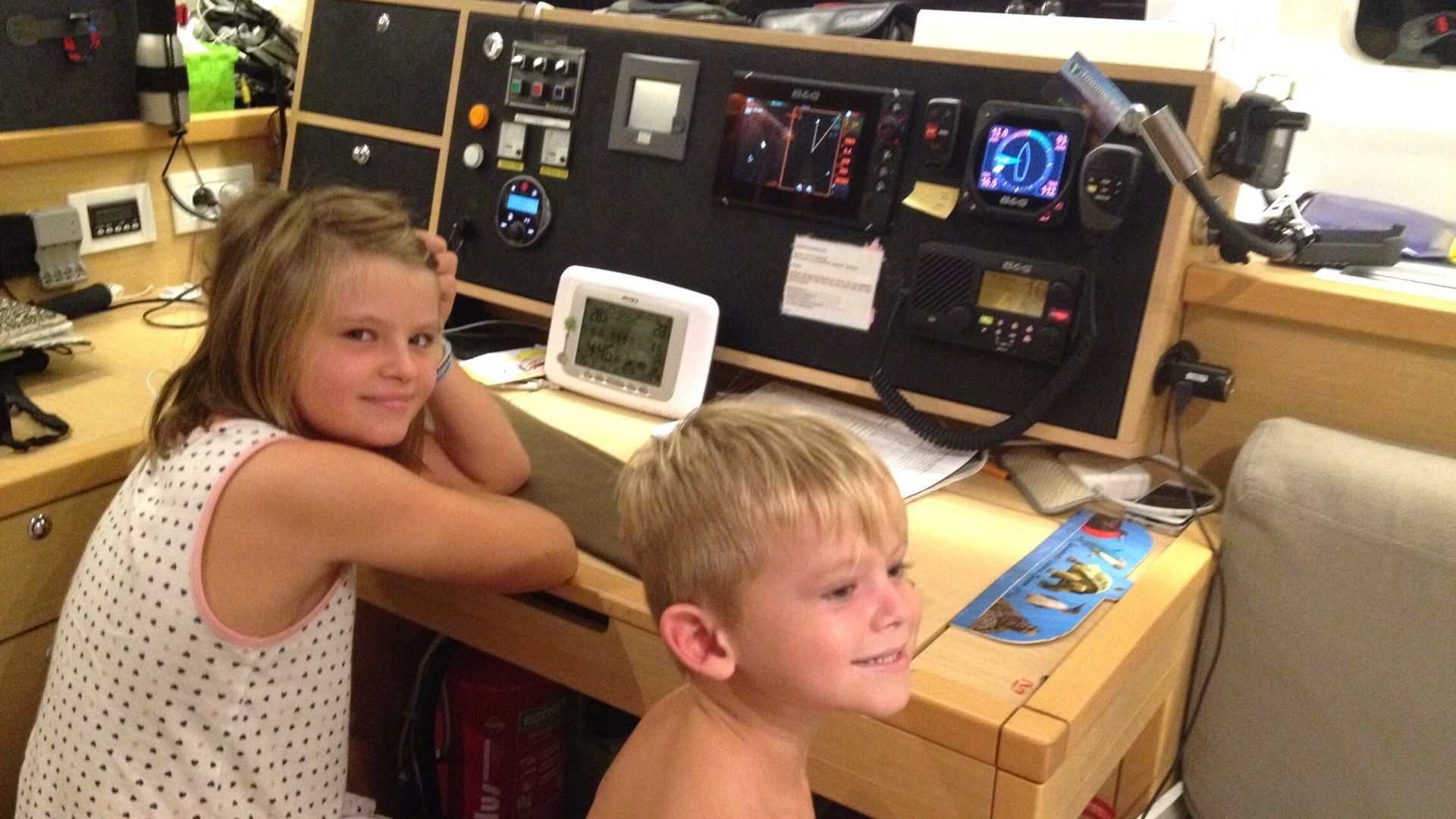 Maintenance
Things are bound to need repairs, make sure you are prepared…
spare everything
tools
suppliers manuals, schedules and contact details
Sails
People are always asking us what sails they need, really this is up to the skipper but here is what's onboard Jadean.
Reacher (99m2)
Asymmetrical
Symmetrical
Genoa
Square top main
Medical/Health
International Medical and Travel Insurance

Good first aid kit

Medication for most eventualities

Oxygen

Defribulator

First Aid and Ships captains' medical courses
Provisioning
Count your meals
Shop for number of meals
Vacuum pack meat for meals and freeze
Shop the markets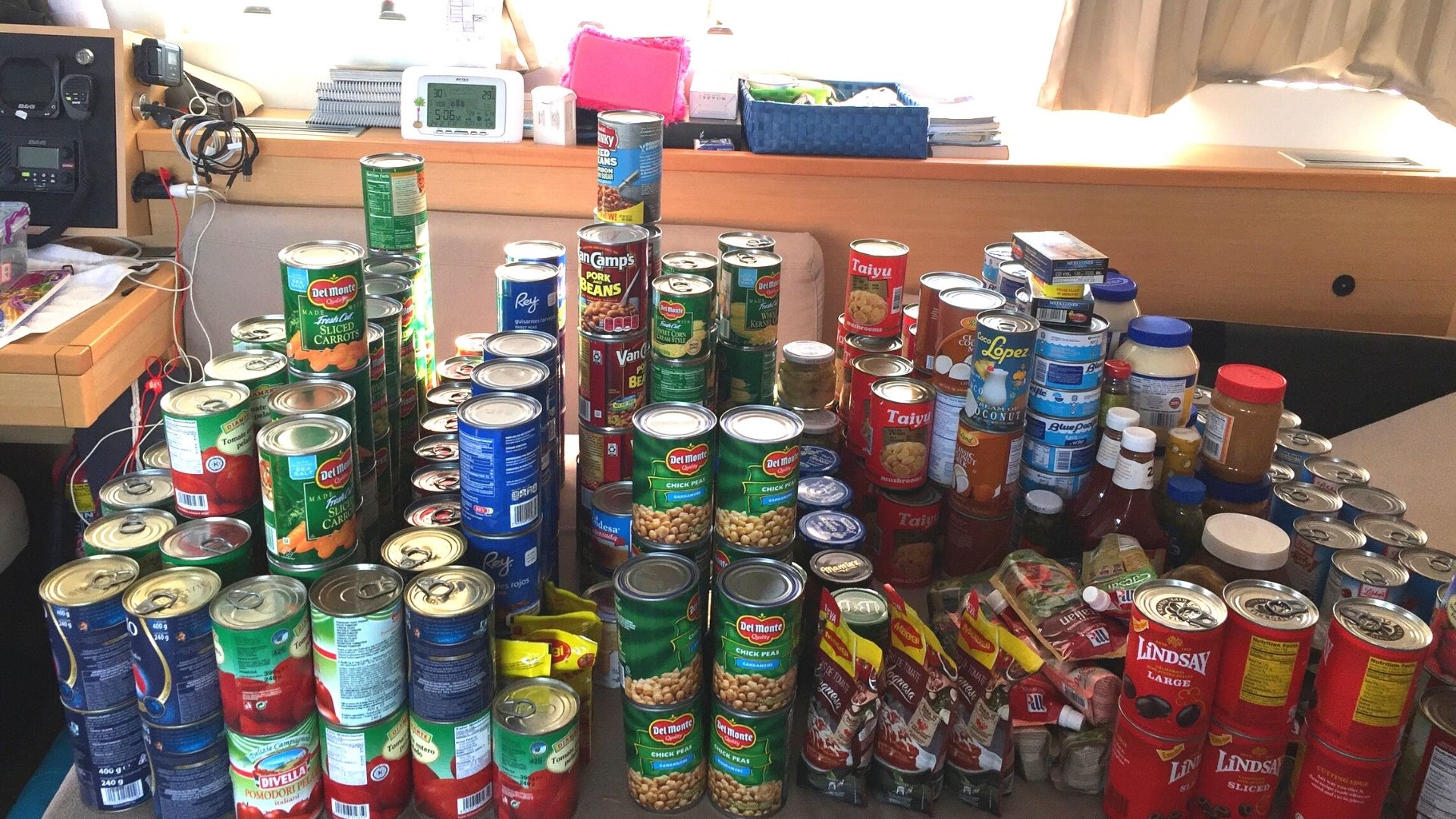 What equipment you need to bring (in your mind)
It is clear that to cross oceans you should be able to sail, however, Kim says the ability to plan is the most important. You must understand how to plan a route, investigate the places you are visiting and understand the seasons and what that means. Kim also suggests that some courses may give you more confidence to take on the open waters.
"Having sailed my whole life, the kids and I were not going to do the Atlantic Crossing and then Barry asked me "what will it take".  I said I needed a piece of paper to show that I could do it.  So I did my Yacht Master Offshore.  I felt a tremendous amount of confidence after that."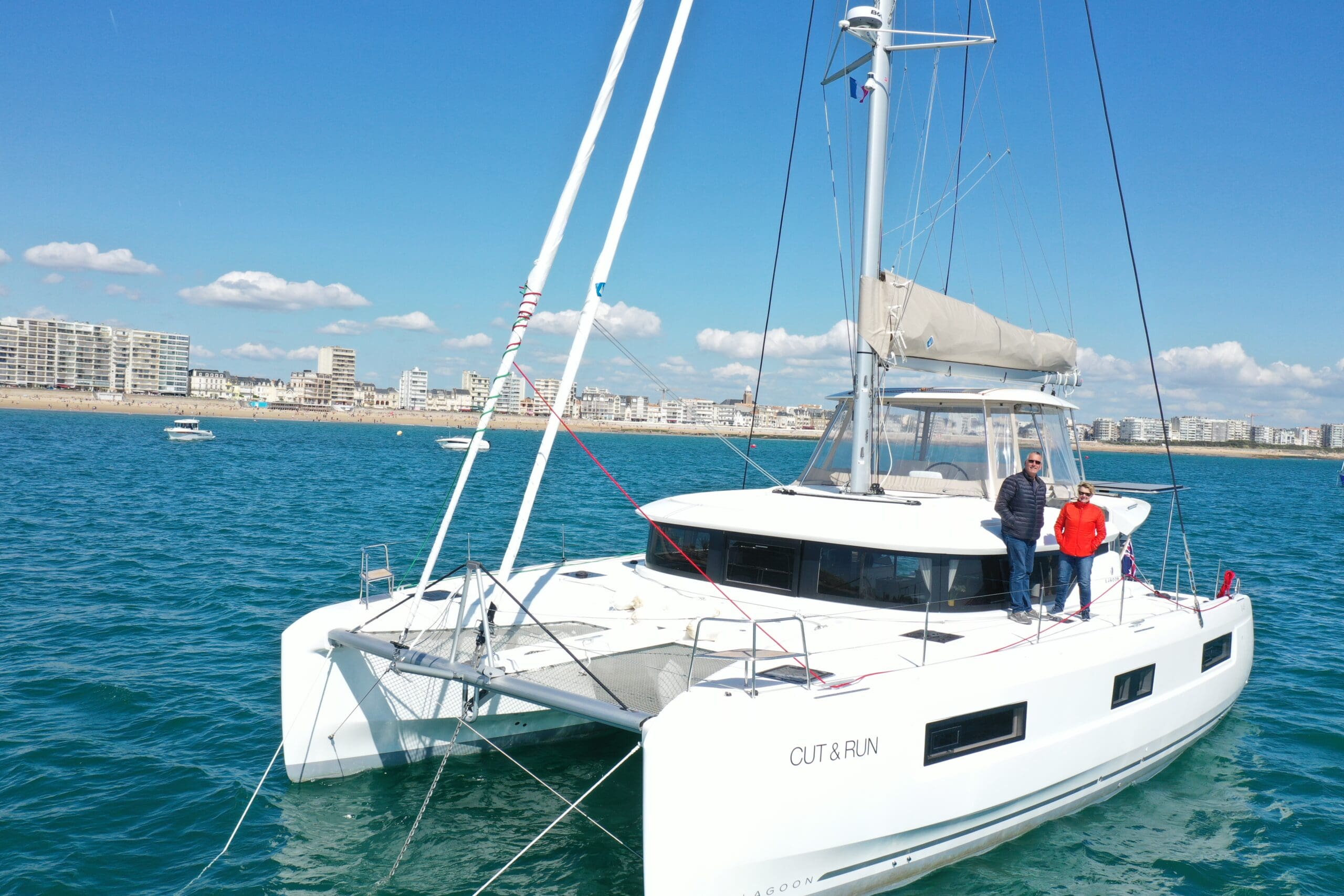 "Jenny and I have to thank everyone, during our elongated gestation period, for not only your exceptional support but also your friendship. So a big thank you to TMG for delivering on all their undertakings."
read more