Lagoon SEVENTY 8's Best Power Catamaran 2017
The World Yacht Trophies are presented annually at premier boat show, The Cannes Yachting Festival. The prestigious 'Yachts France Trophy for Motor Catamaran of the Year' 2017 was awarded to the newly unveiled Lagoon SEVENTY 8 – the flagship yacht already proving herself worthy of accolades.
The jury was impressed by her contemporary lines and incredible sense of space for a motor yacht of her size, and the "sheer quality of her construction and performance, ideal for long bluewater cruising".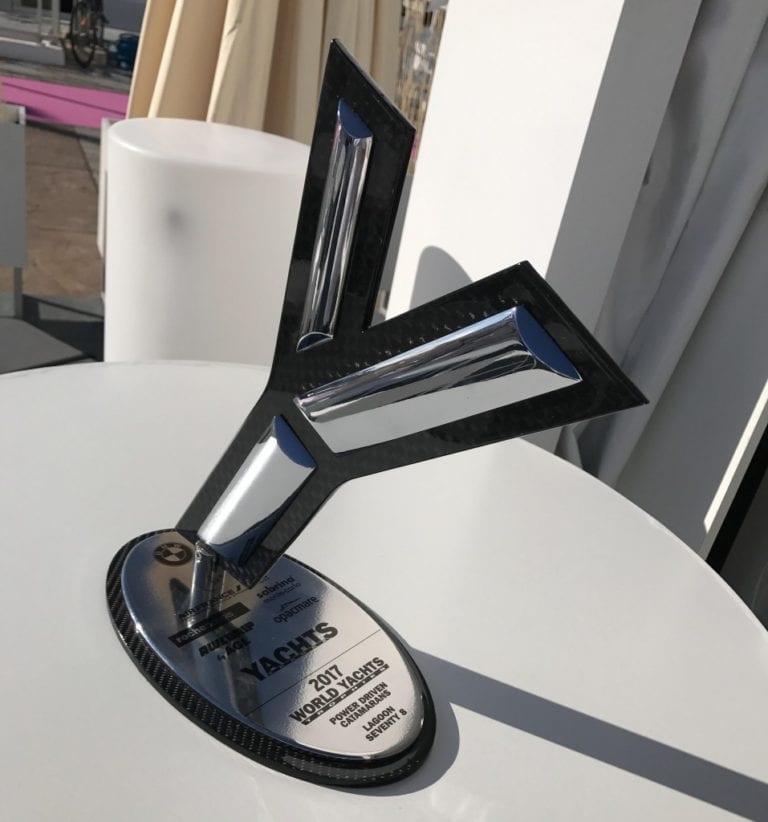 Lagoons have a reputation for making their mark early on, with the 630MY winning the same trophy upon her launch in 2015.
Fresh from visiting SEVENTY 8 hull 2 at the factory, TMG's John Cowpe emphasised that;
"…there are very few vessels in the world with the overall broad utility of the SEVENTY 8. With a range of up to 5000 nautical miles, a top speed 20 knots and the volume of a monohull twice the length, the SEVENTY 8 fits in a market segment all of its own".
Hull 2 is now undergoing her sea trial on delivery from Bordeaux to La Rochelle, with final preparations underway for transport to Sydney Harbour.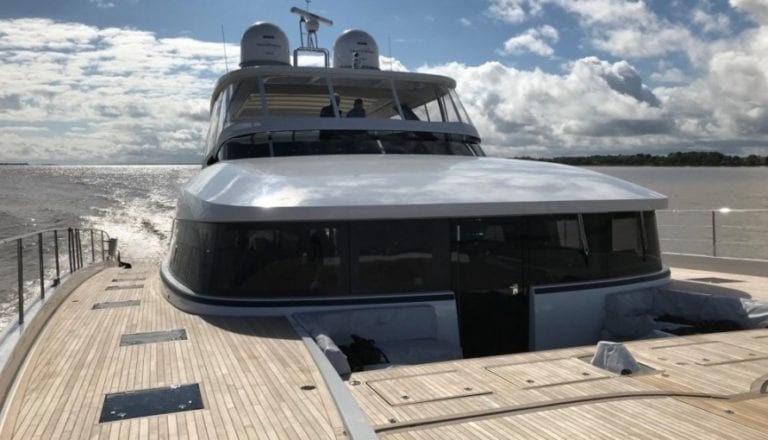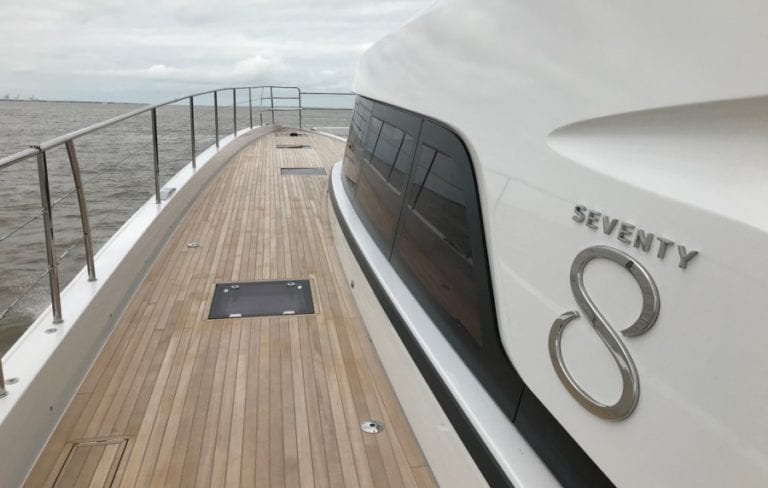 Meanwhile, hull 1, having finished with show commitments at Cannes, is steaming across the Atlantic for her U.S. debut at the Fort Lauderdale International Boat Show in November. This magnificent yacht is available for purchase after that. Contact TMG below for details.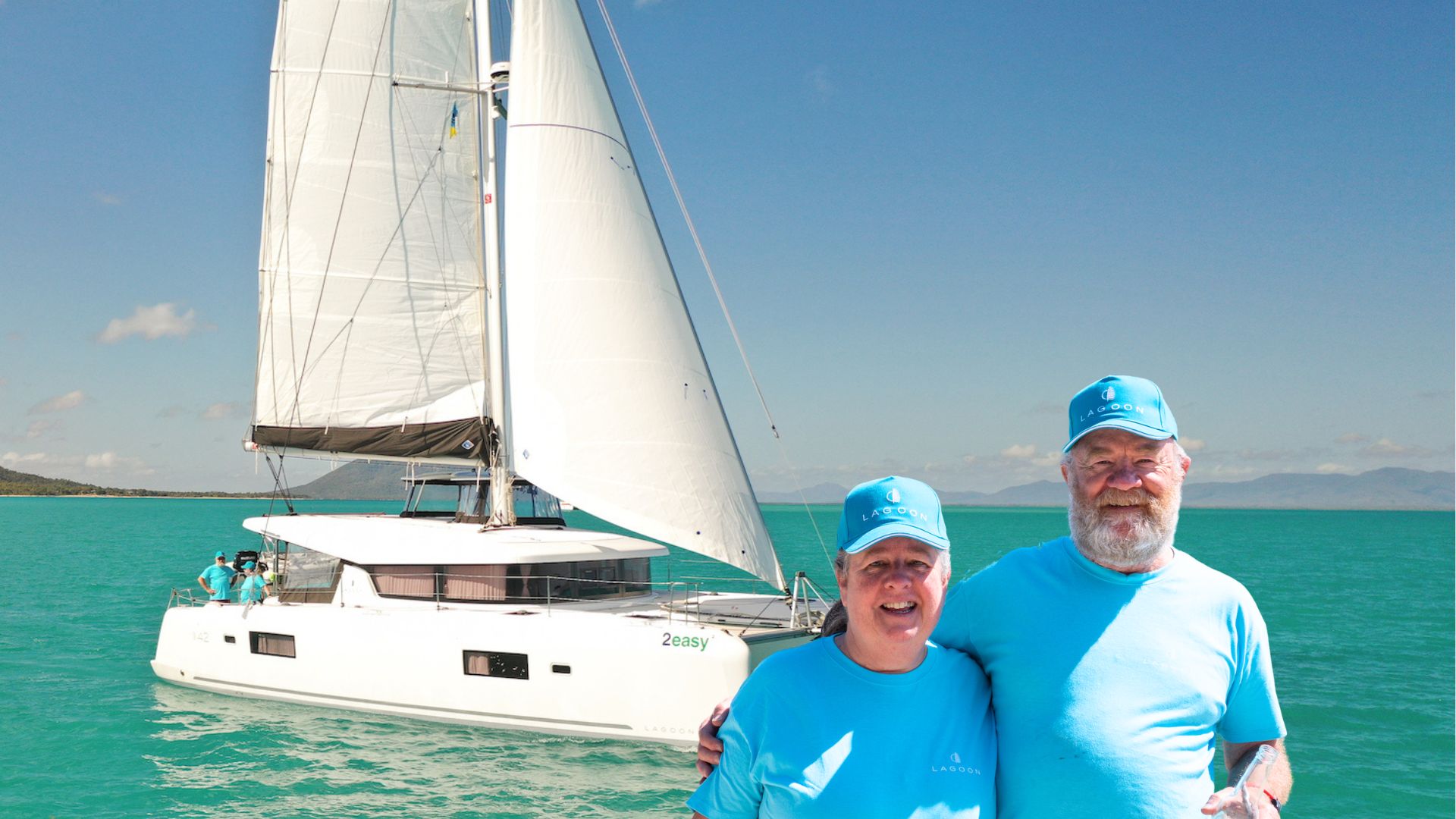 "I first saw the very first Lagoon 42 that came to Australia at the Sydney boat show in 2015. I just felt that it had everything I needed, we purchased the boat through TMG and we've been looked after very well by all the staff. We've really enjoyed the boat the first 5 months" – Ross Smith Lagoon 42.
read more