Key improvement to Lagoon Next Generation
It's no easy task making an already very good boat that much better. So when it comes to product evaluation and product improvement, no matter how many management meetings and 'think-tank' groups we wish to assemble, Axopar's most valuable single resource will always be the feedback and experience given to us by our customers out there using and enjoying our boats, in different regions across the world. Only Axopar customers and their partners, their families and friends have a true understanding of what works best with our boats and what aspects, perhaps, could do with being improved. To the casual observer any 2018 model year improvements will appear as subtle ones and, as the following list will confirm, much unseen work has been carried out to make every hull designation that much more comfortable, stiffer, stronger, safer and more responsive than ever before.
The 'triple award-winning' Axopar 28 has redefined the affordable sports boat market by offering customers a boat that is not only stylish, but fun and exciting to drive, well put together, with modular deck and accommodation spaces and a very good price/performance ratio in class.
Axopar have brought about an extensive facelift design for the Axopar 28 / 2018 model year, following three years' worth of valuable feedback from existing A-28 owners.
Intended to maintain our competitive edge and keep attracting new customers, this is a 'world boat' that will see the same Axopar 28 Open, T-Top and Cabin versions being offered across our 60-strong dealer network, across 30 counties and five continents.
Without tampering with the boat's essential DNA and core values, customers already familiar with the outgoing model will immediately notice that every detail they can see, touch and feel about the all new Axopar 28 has been improved.
Axopar have increased the stakes in terms of quality and engineering, such that every shape and curvature has been honed to perfection with an extensive re-think of our modular construction. Everything from the hull stringers, transom, engine mounting etc has been revised and will be stronger and stiffer, with an enhanced level of fit & finish than ever before.
An extensive weight analysis programme ensured the target weight for the new boat has remained the same as the previous model (example: 28 T-Top weight 1790kg ex engines).
For added stability and improved balance, the hull has been scaled by 1.5%, equating to slightly longer length overall (increased by 13cm) and wider beam (increased by 5cm) and for greater passenger comfort inside the cockpit, the hull sides have been raised by 8cm and the deck level by 4cm respectively.
Model designation: 
Three models: Axopar 28 Open / T-Top / Cabin. Deck options: Wet bar / Day Cruiser aft cabin. Chromed 3D "Axopar" brand lettering on hull sides. Chromed 3D "28" designation on side windows in Axopar 28. Open / T-Top.
Deck and hull:
Hull scaled up to 1,5%, 130mm added lenght, 50mm added widht, Hull sides raised 80mm, deck level raised 40mm, Smoothened spray rails, New stringer system and transom construction based on 37 range, New joining method for deck and hull, New antiskid pattern, as in AX24 and AX37, Larger anchor / bow hatch, openable with sun deck cushions, Stronger hatches and improved finish, Revised gasketing for improved water tightness, Smaller clearance between hatches and deck, Larger inspection hatch, front deck (technical space), Base for installations as part of stringer system, Improved shape and water deflection on bow thruster flanges, New bumper rail, added impact protection and fixing, Revised bumper with improved cushioning, rubber end caps, Wider bathing platforms for single engine version, New alignment of trim tabs, Fender storage aft double sided moulds.
Helm and drivers enviroment:
Console painted in Nextel surface, Black high gloss helm panel, in conjunction with factory, Installed GPS, Glass control panel with Axopar logo, Arm rest for driver, AX28 Open / TT models, Hose down helm, AX28 Open / TT, Revised seat base for drivers seat console, 20mm added space between aft sofa / drivers seat console.
Toilet compartment:
Added space for greater comfort, Head liner and inner liner, Toilet door in double mould, Access hatches in varnished walnut, Improved access to main electrics, larger mirror.

Technical improvements:
Vapor closed fuel tank compartment, Linked dual wiper arms, New placement of fuel tank gauge, New fuel tank gauge, Wema tube sensor, Additional bilge pump for front section, in front of fuel tank, Closed drainage between front and aft section of hull, Upgraded interior level on Day Cruiser aft cabin, Loops in light mast for courtesy flags, ALL, Access for aft step cleaning, draining, Revised double mould for toilet door, higher finish and stiffer, Unified main switch panel position, Cleats with Axopar logotype.
Open / T-Top models:
Window frame from AX24, New windscreen curvature, without large A pilars, New additional storage / battery access, Water drain channels in cockpit floor from aft cabin seating.
Cabin model:
Revised windscreen curvature, smaller A pilar, Wraparound glass surfaces, Thicker windows +1mm (6mm), glued from outside, 10mm added standing height in Cabin model, Grab rail under cabin roof on aft deck, Varnished wood surfaces, vertical surfaces.
Options:
One model / size side rails, divided in two pieces per side, Bow thruster w. additional battery space in front, Portable butane cooker, Aft deck bench / storage, Cabin, Twin engine availability 2 x 150 EFI (professional use only), 4th battery configuration (twin engines), Wider sun shade on fore deck, Extended sun bed, fore deck, New upholstery colors, Silvertex Taupe, Graphite, Sterling, Revised aft cabin sun bed look, New vendor and improved quality for canopies, Open / TT, Black Corian top surface in toilet, w. fresh water option, Underwater lights, Bluefin LED, Garmin VHF110i, replaced by new 110i, Garmin 18HD+ radome radar Mercury Anti Theft, Mercury VesselView Mobile / WiFi, New placement of SideVü and DownVü, Switched position of septic and water tank position, Refrigerator Cool Machine -5liter, Open / TT, New waterski pole, single engines, Illuminated model designation (Axopar 28 Cabin) and switch panel logo in incl. in LED deck lights, Fresh water option now including faucet and drain in cockpit.
Day Cruiser Aft Cabin option:
Aft cabin with integrated headliner, Large roof hatch / cargo hatch, Lewmar Flush 70cm, Entry hatch in double mould, Indirect lighting in panels, Added storage under aft cabin mattress, New upholstery for aft bed mattress (AX37).
Discontinued items:
Standard iPad slot, MY2017 Silvertex colors, Meteor, Beige, Mandarin, Gas cooker / HOB in cockpit.
All A-28 model types, even including our Open cockpit boats, are upgraded to Category B Offshore for up to 6 persons and built to a high standard as certified by the National Marine Manufacturers Association (NMMA) and the new more stringent CE directive in Europe.
Our new, ultra-modern, lean and efficient production facility in Poland has been underway for 9 months now and as much as the product design & quality itself has improved, manufacturing build times have reduced and we are already seeing our boats produced to an even higher quality level than before. An amazing statistic is the fact we are already producing one new Axopar 37 boat every day, and must surely be one of only a very few boat builders who can make this claim within this size range…!
AXOPAR 28 RANGE
The multi-award winning Axopar range is the result of long time experience and passion for boating. Designed and developed by true boating enthusiasts for the quality conscious boater, it is hard to find any other boat on the market today which offers such a good quality ride and all the features you find on the Axopar. The Axopar 28 range can reach top speeds of 36-47 kts.
An open boat allowing you to feel the wind in your hair and sun on your shoulders. Spacious and versatile and a dream to drive.
A bright, airy cockpit with the benefit of a canvas roof offering some shade on summer days.
The ultimate affordable leisure craft is here. A dream to drive and with space and comfort for a perfect time on the water.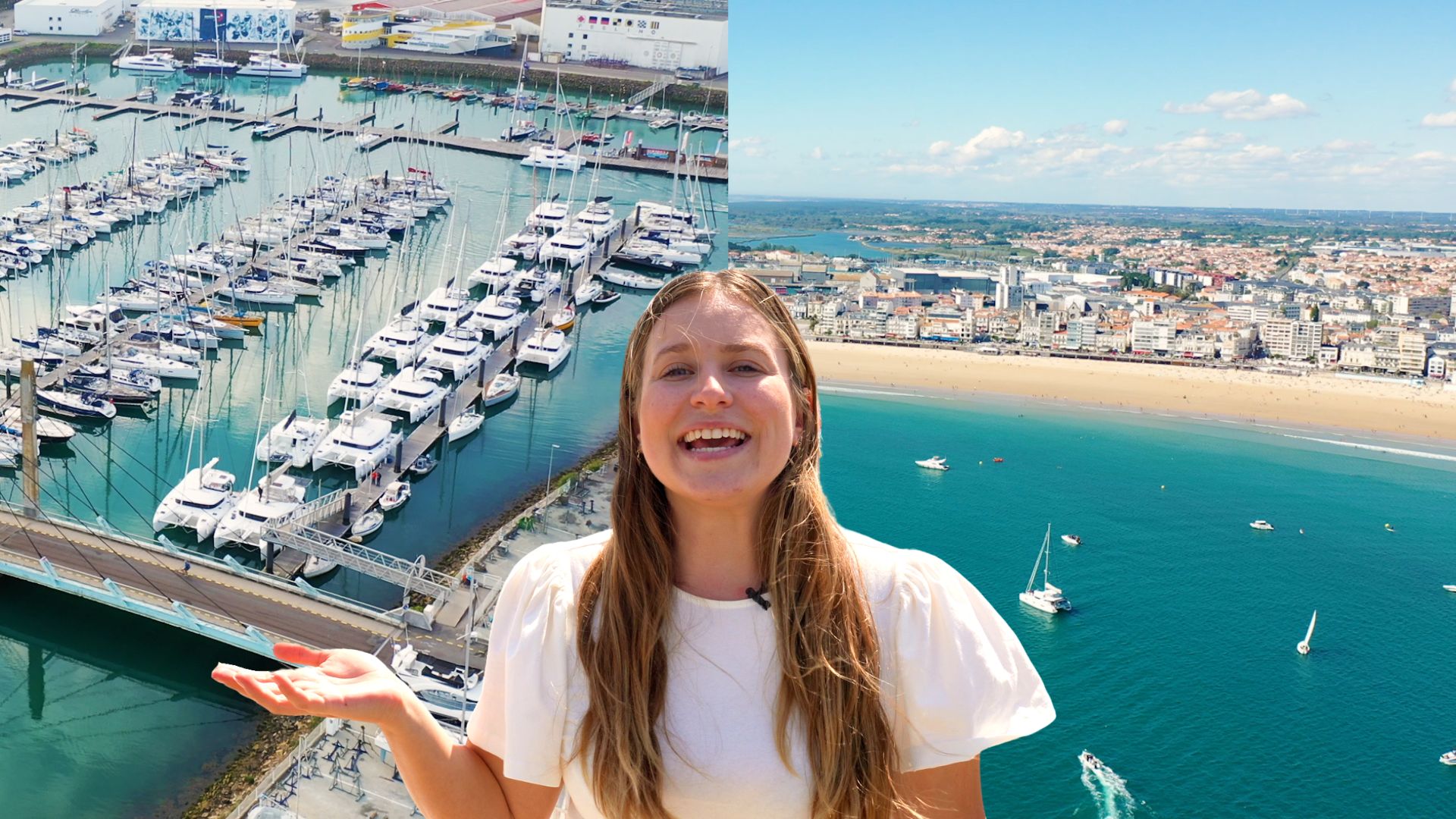 Les Sables d'Olonne is home to Lagoons ranging from 40-46 feet. Here is what to expect when picking up your Lagoon in Europe and what to do while in Les Sables d'Olonne.
read more