ARC Winners share their Secrets to Success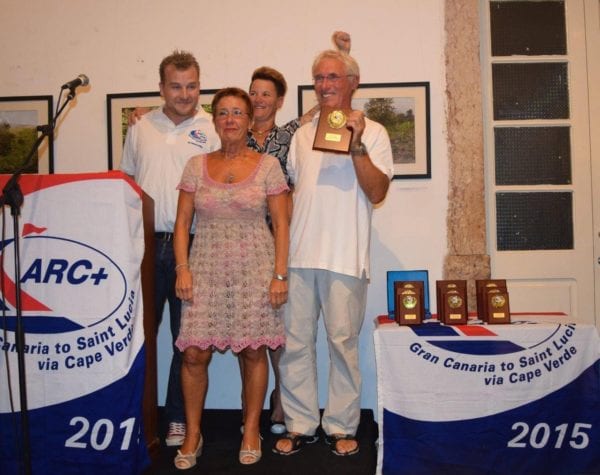 With the 2016 ARC fleet making their way towards the Caribbean port of Rodney Bay, St Lucia, last years' Multihulls Division winner, Havhunden, a Lagoon 380, sailed into the Gold Coast this week.
Docking at The Boat Works for annual hauling out, TMG Managing Director John Cowpe caught up with Danish couple Lars and Lise Oudrup on their arrival in Australia.
Still basking in the glory of their extraordinary results from the 2015 ARC, TMG asked Lars and Lise about their secret for a successful ARC campaign.
A naval architect with around 40 catamaran designs to his name, Lars has built a number of catamarans too. Lise on the other hand had never sailed before meeting Lars. They looked long and hard for the right cat to take them around the world.
Lars had quite a long list of stipulations that needed to pass his rigorous scrutiny. Having long been an admirer of respected French naval architect Mark Van Peteghem from VPLP Design, they bought Havhunden in 2007.
"We bought the Lagoon 380 as it's a proven cat, very strong and is a nice performer," Lars said over a glass of wine celebrating his and Lise's 20th wedding anniversary. They found all that and more in Havhunden, convincingly winning both legs in the 2015 ARC on their first ocean passage together.
Lars and Lise got their Lagoon 380 sea legs sailing around Denmark, Scotland, fine-tuning their racing skills in the Med and first tasting success in the Catamaran Cup.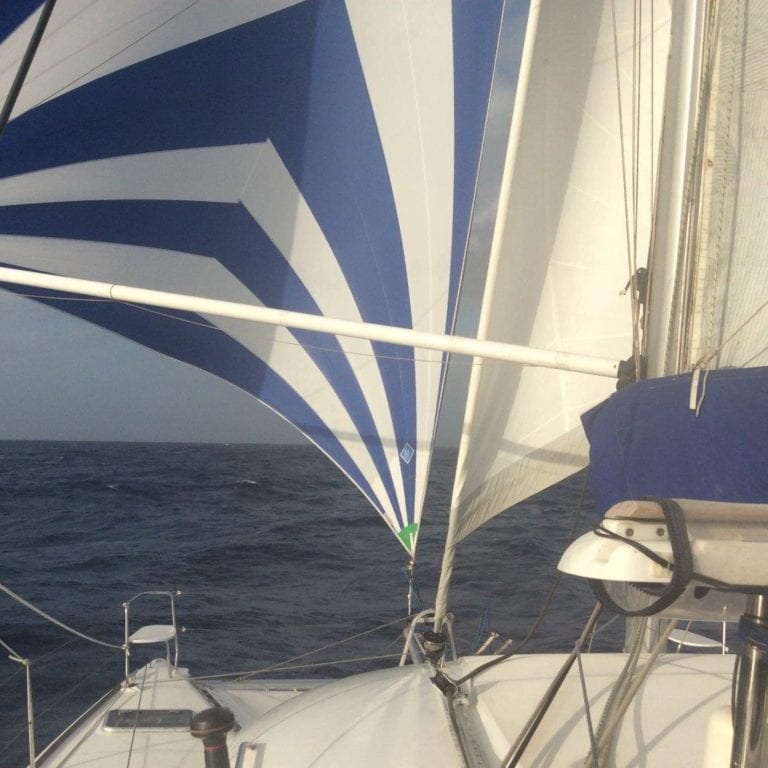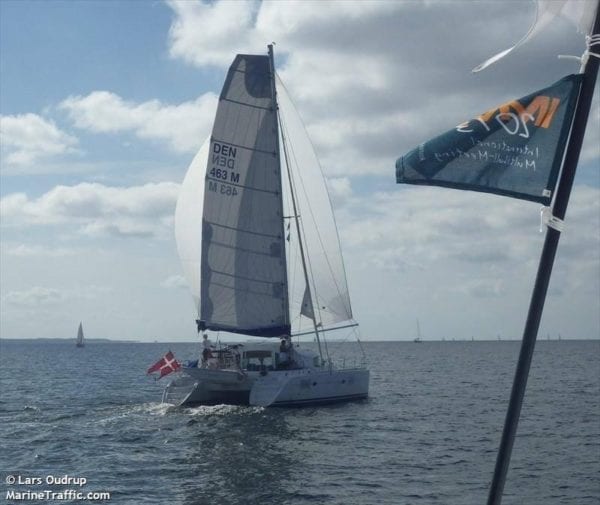 Sailing the 2015 ARC they chose to break up the long Atlantic Ocean crossing by entering the ARC Plus which is run over two stages. The smallest cat in the multihull fleet, Havhunden surprised many with a stage one win, finishing well ahead of 15 other cats including a couple of 67 footers. Proving that leg one was no fluke Lars and Lise repeated their performance on leg two, taking out the Multihull Division with half a day separating them from their nearest rival, a Lagoon 400 called Vaares sailing under the Norwegian flag.
Their astonishing success saw them the toast of the Danish sailing community, with their smiling faces appearing in newspaper articles across Europe.
Lars and Lise said that a number of factors contributed to their success.
They both agree that a good plan, a good crew (they had four on board for the race) and a good skipper were vital ingredients. But so too was their sail plan. Havhunden has a big square-top mainsail, a composite construction of dacron and carbon. Combined with a slightly smaller headsail and a couple of really nice downwind sails for both light and heavy air gave them plenty of configuration options. Their secret weapon was a large spinnaker pole so they could sail deep downwind, allowing them to hold their spinnaker much longer. And Havhunden revelled in the conditions, taking them swiftly across the Atlantic without incident.
Would they recommend the ARC to other sailors? Without a doubt.
"The ARC is well organised and it's the perfect way to sail around the world in good company and in safety. And it's also great fun!"
With their trophy cabinet bulging, Lars and Lise continued across the Caribbean, through the Panama Canal and across the Pacific Ocean to Queensland's Gold Coast. Midway through their circumnavigation, they'll sail northwards through the Great Barrier Reef then onto Darwin and Singapore. From there they'll ship their beloved Havhunden back to the Med in time to contest the Catamaran Cup in Greece in October.
TMG wishes them fair winds on their onward voyage!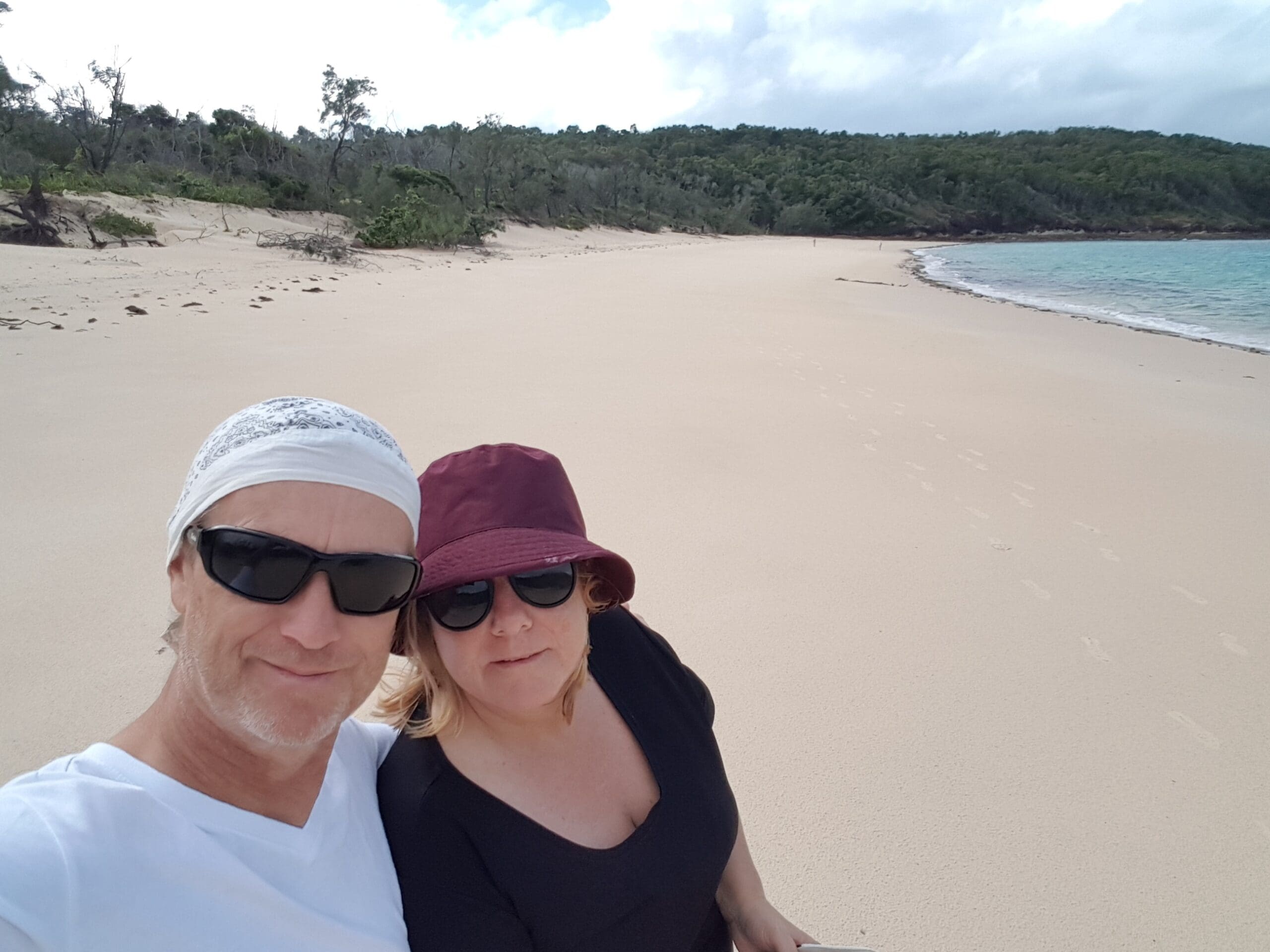 Buying a catamaran and deciding to wrap up your life on land to sail the world is a life-changing decision, one made a little harder when caught up amongst the pandemic and uncertainty it caused.
So we turned to new Lagoon owners Ian and Jackie who put together an incredible story to give you the reality of what this experience was really like for them.
read more