So many parents have this dream… The desire to just take off and sail the world. But there is just one thing holding them back… KIDS!
However, it could be just the opposite. Having children gives you even more reason to make this fairytale a reality.
Don't wait for your kids to become adults because it may well never happen…
There is no better time than now and here is why…
This is written by Marketing Manager Marnie who was fortunate enough to spend much of her childhood sailing the East Coast of Australia.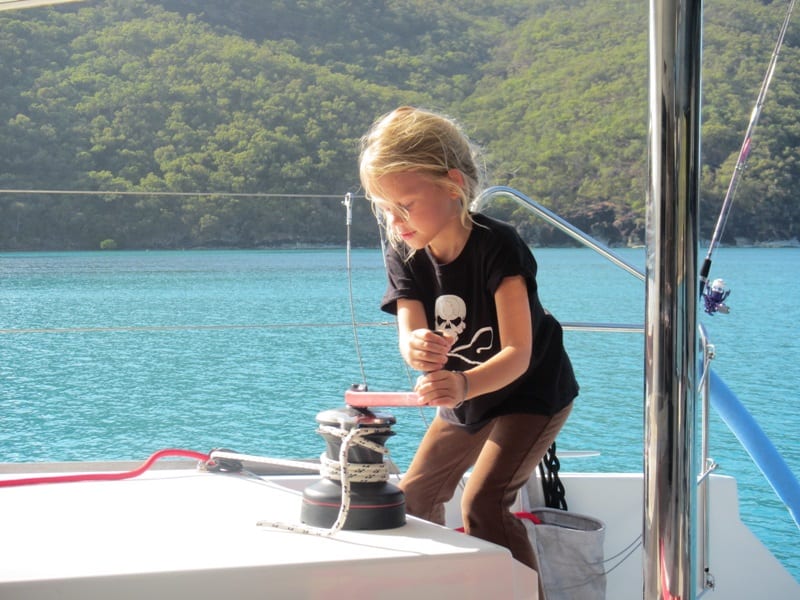 School's for fools?
As someone who is a very strong advocate for schooling and schooling children well, going to both a private and public school, as well as recently finishing my first university degree, I know the importance and value of education.
HOWEVER, school, especially primary school, now has so many alternative options… with so many online resources now the ability to home school your children has never been easier. In fact, it could be better.
Traditional school curriculums are constantly under scrutiny for disregarding the individual and what works best for them, the breaks they need and personalised assistance necessary. Being able to work one on one with your child will ensure they are getting the support they need.
Explore to educate
As someone who was lucky enough to sail the East Coast and missed out on school myself, I can vouch for how much more you will learn from exploring rather than being confined to a classroom.
I cannot imagine how incredibly valuable it would be for a child to experience the many more cultures and places you would if you decided to not only travel Australia but the world!!!
Imagine being a child and being exposed to the religious differences of the Turkish and the various ways islanders in the Caribbean and Bahamas live…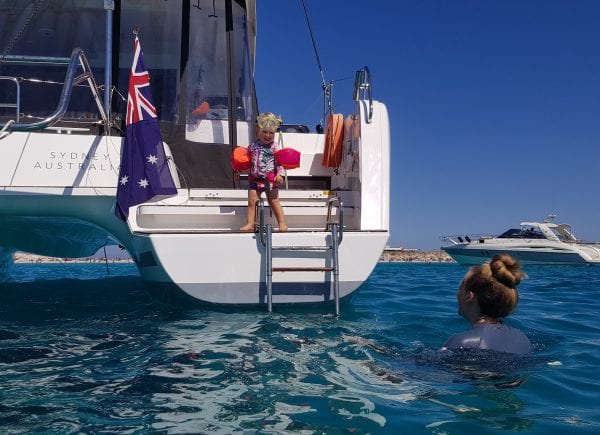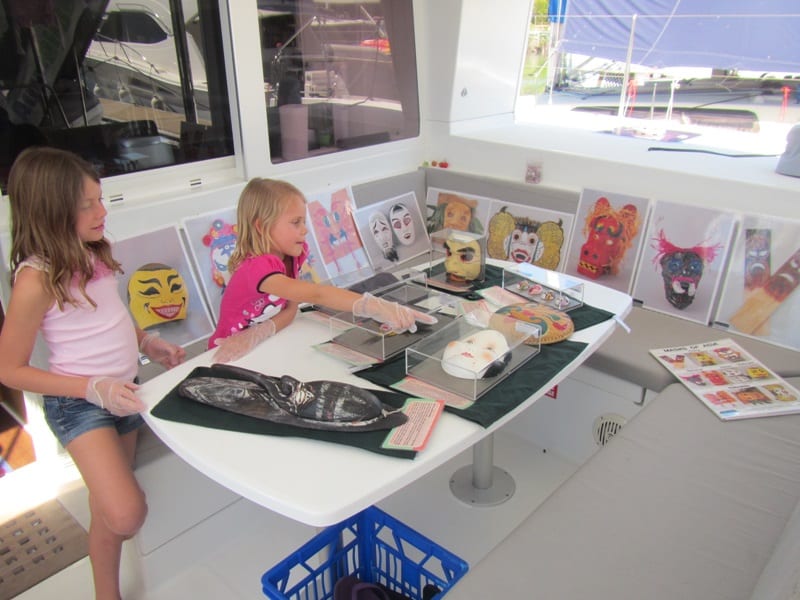 Discovering talents
It was on my own travels that I found my passion for writing… As a 10 year old, I would ensure that each day I would write about my ventures, not only did this make me think about the day and what I had learned but also how to communicate those ideas.
To go a step further, in my spare time (because you have a lot) I not only wrote fantasy books but also rewrote those books in other made up languages.
If your child is mathematical, from experience my curiosity with numbers only flourished as math became a problem-solving game, counting the various sea life I would spot in a day.
All the more for a scientific child, there are so many opportunities to question why the world is the way is it… Why are there sunsets? Why does the ocean sparkle at night? How many planets are there and what are their names? How many species of birds are there? What are the names of the different fish?
Compromising…
Of course, we are not saying that sailing with kids is for everyone, of course, there are some sacrifices you will have to make…
You as parents have a lot more responsibility than if you did it by yourself…
The biggest negative for taking kids out of school is lack of socialisation with kids of the same age (counteract this by forcing yourself to mingle with more travellers and find fellow explorers with kids and follow there trail, this is what we did).
We also suggest you take your kids out sailing prior to this expedition to ensure they aren't going to get seasick the entire time. Kids can grow sea legs but you don't want them to suffer the entire trip.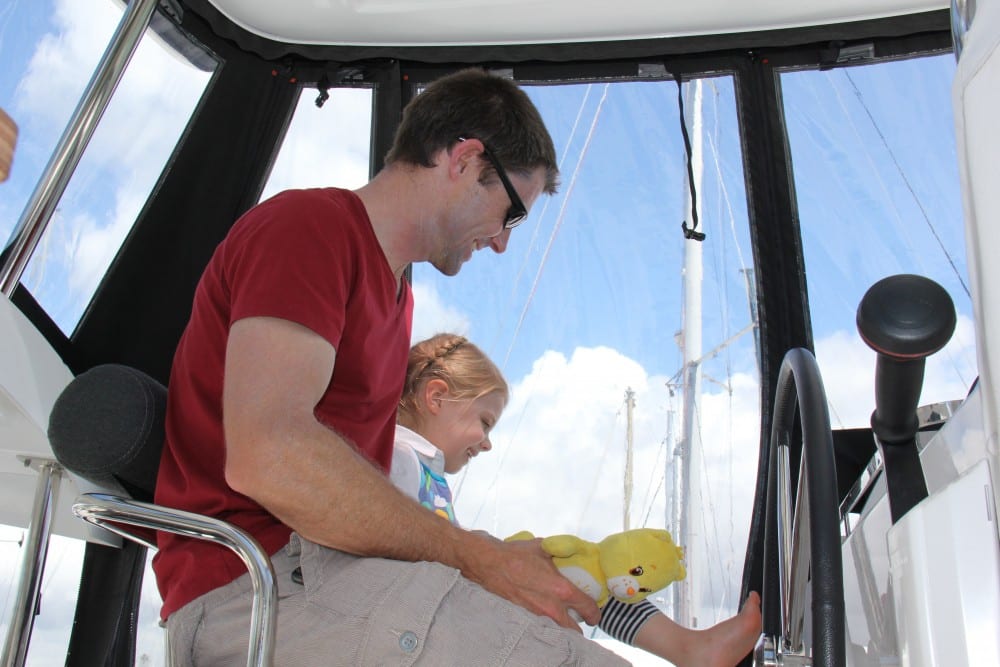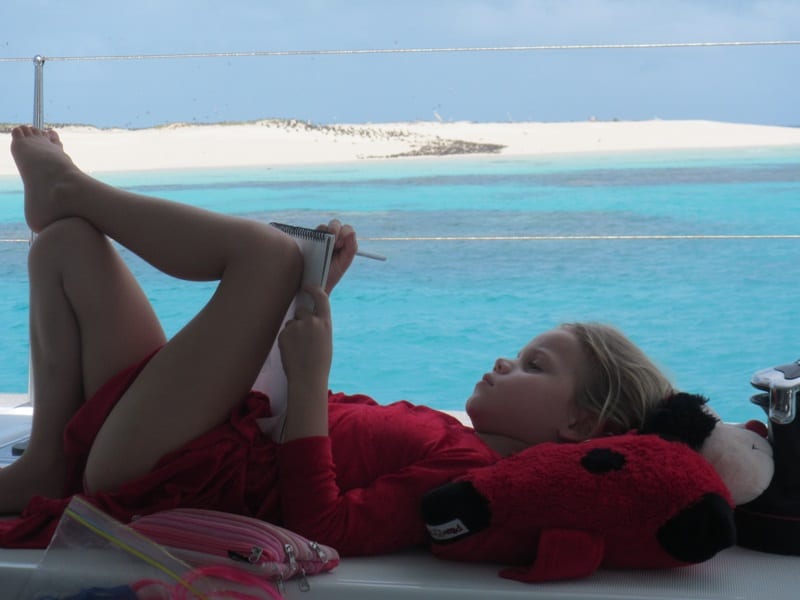 Home School Ahoy
Nick and Lyndy, the owner of Katsumi a Lagoon 400 have been sailing Australia with there children and have created a blog talking about homeschooling and unschooling…
Here's what they have to say…
"Learning happens in lots of different ways…
The girls have been keeping up with their diaries, watching loads of Horrible Histories on long passages to keep busy, cooking, doing chores, playing games (including a wasgij jigsaw puzzle with 1000 pieces and only clues as to what the puzzle should look like.) 
We've chosen unschooling, where you just let your kids be kids and secretly tick things off as they happen. Unschooling is not following a prepackaged curriculum exactly ie: in the order, it's being taught in the schools. It's more just following the kid's lead and nurturing what they want to learn.
Lastly, don't worry about 'socialisation'. It's a common misconception that homeschooled kids are poorly socialised."
All in all… We cannot suggest highly enough that this will be an incredible experience for your children, something truly valuable that they will learn and grow from and hopefully remember throughout there life.
If you were thinking you had to wait until your kids grow up we urge you to reconsider… there really isn't any better time than the present.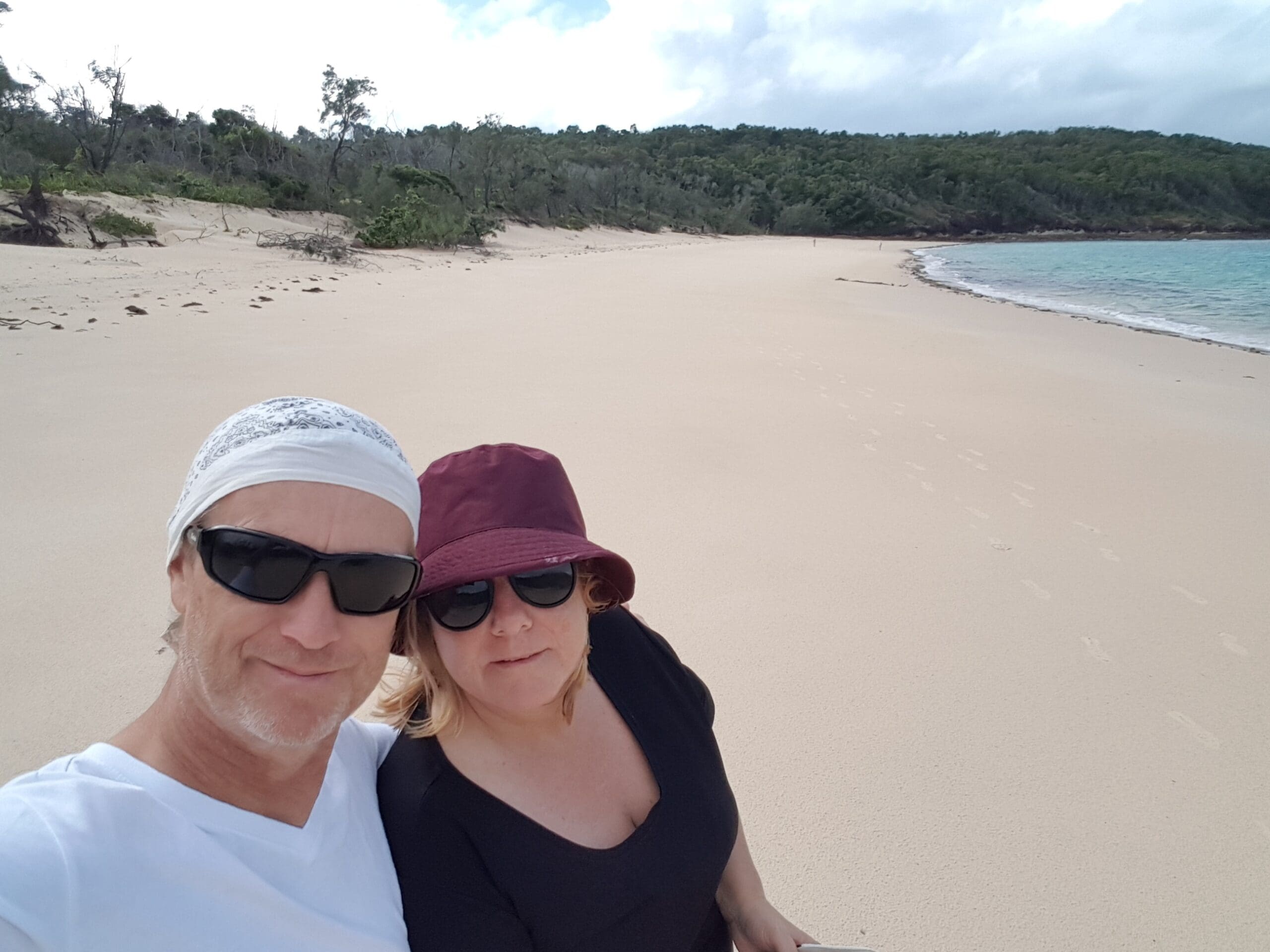 Buying a catamaran and deciding to wrap up your life on land to sail the world is a life-changing decision, one made a little harder when caught up amongst the pandemic and uncertainty it caused.
So we turned to new Lagoon owners Ian and Jackie who put together an incredible story to give you the reality of what this experience was really like for them.
read more