Lagoon 40 and 50 Nominated for SAIL Magazine's 'Best Boats 2019' Award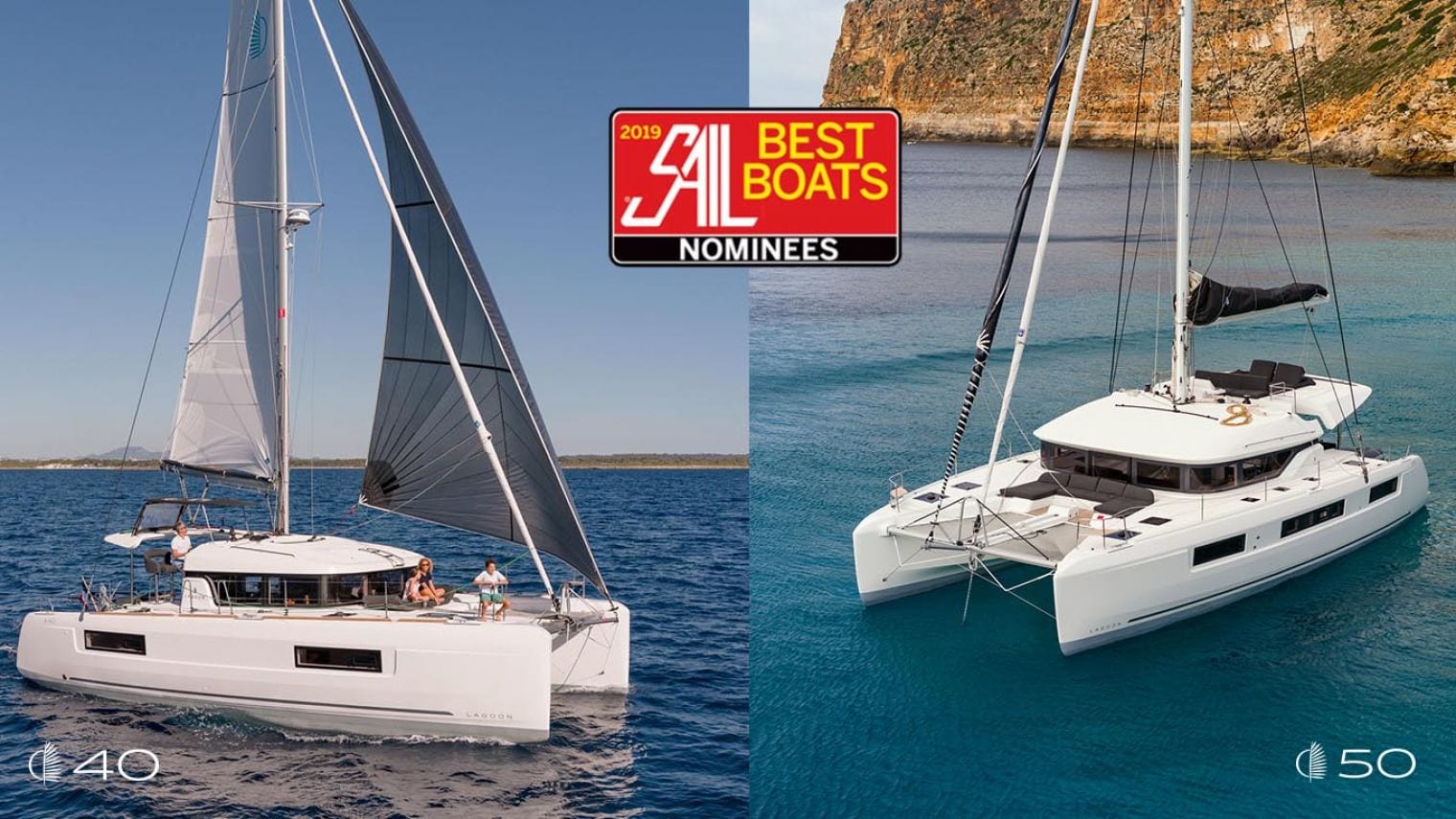 Lagoon 40 and 50 Nominated for SAIL Magazine's 'Best Boats 2019' Award
The nominations just keep rolling in for the number one catamaran brand in the world: Lagoon.
The Multihull Group is delighted to announce that in addition to the brand new Lagoon 46 being shortlisted for the Multihull of the Year 2019 awards, the Lagoon 40 and the new Lagoon 50 have been for nominated for the "Best Boats 2019" award, organised by the famous American magazine, SAIL Magazine.
Lagoon 40 – Sleek and Innovative Design
The Lagoon 40 has been nominated in the "Cruising Multihulls from 31 to 40 feet" category.
Here's what Sail Magazine had to say about the 40:
"Designed by VPLP, the Lagoon 40 features businesslike plumb bows, angular transoms, longer rectangular hull ports for great light below and a coachroof that flows into an upward-angled composite Bimini, making for a boat with a purposeful look.
The wraparound windows are still vertical, but look more elongated than in past designs, even as they still give the 40-footer a very recognizable 'Lagoon' profile.
Extra attention was paid to keeping the weight down, with vacuum-infusion construction and balsa coring in the deck and the hull above the waterline.
The boat's larger genoa and smaller, high-aspect main make for easier shorthanded sailing, while a larger reaching sail can be flown off a sprit."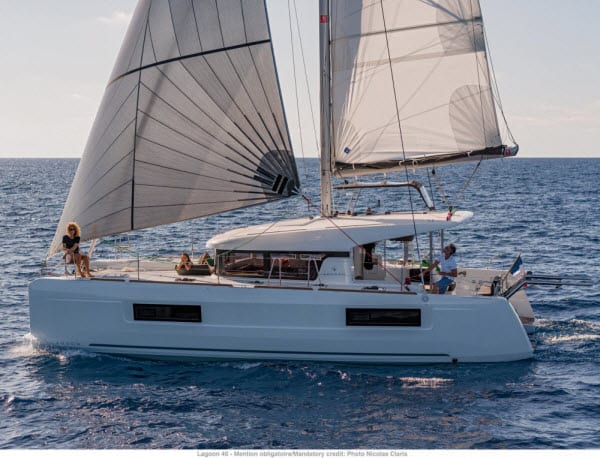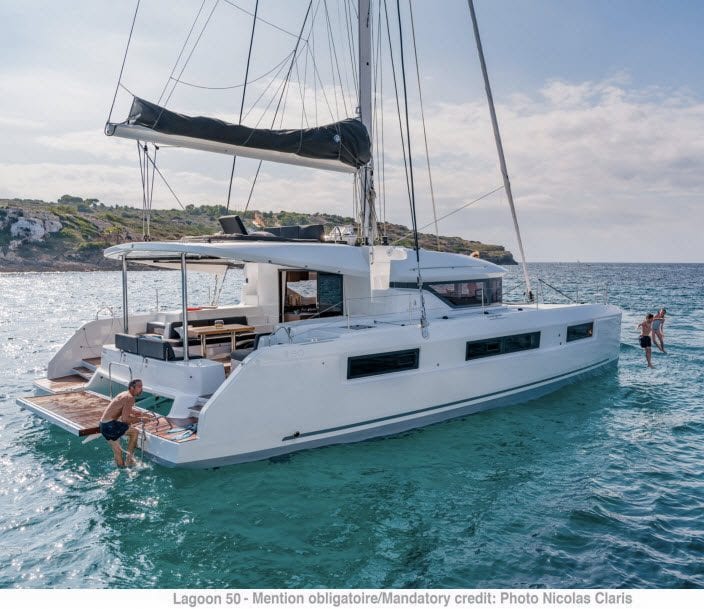 The Award-Winning Lagoon 50
The Lagoon 50 has been nominated in the "Cruising Multihulls from 41 to 50 feet" category.
"As is the case with a number of the company's recent models, the rig of the Lagoon 50 includes a larger foretriangle area with a self-tacking jib and a smaller, more manageable high-aspect main in the interest of making things easier on the boat's crews.
Not surprisingly, lounging space abounds aboard this big cat. Nonetheless, during a test sail on Miami's Biscayne Bay this past winter, the boat also showed a good turn of speed, especially off the wind with a Code 0 unfurled.
A variety of interior layouts is available, including an especially enviable one in which the entire starboard hull is given over to an expansive owner's cabin."
Winners will be announced in the December issue of SAIL Magazine … here at TMG we've all got our fingers crossed for a double win for Lagoon.
In the meantime, you can contact TMG to find out more about the Lagoon 40 and new Lagoon 50.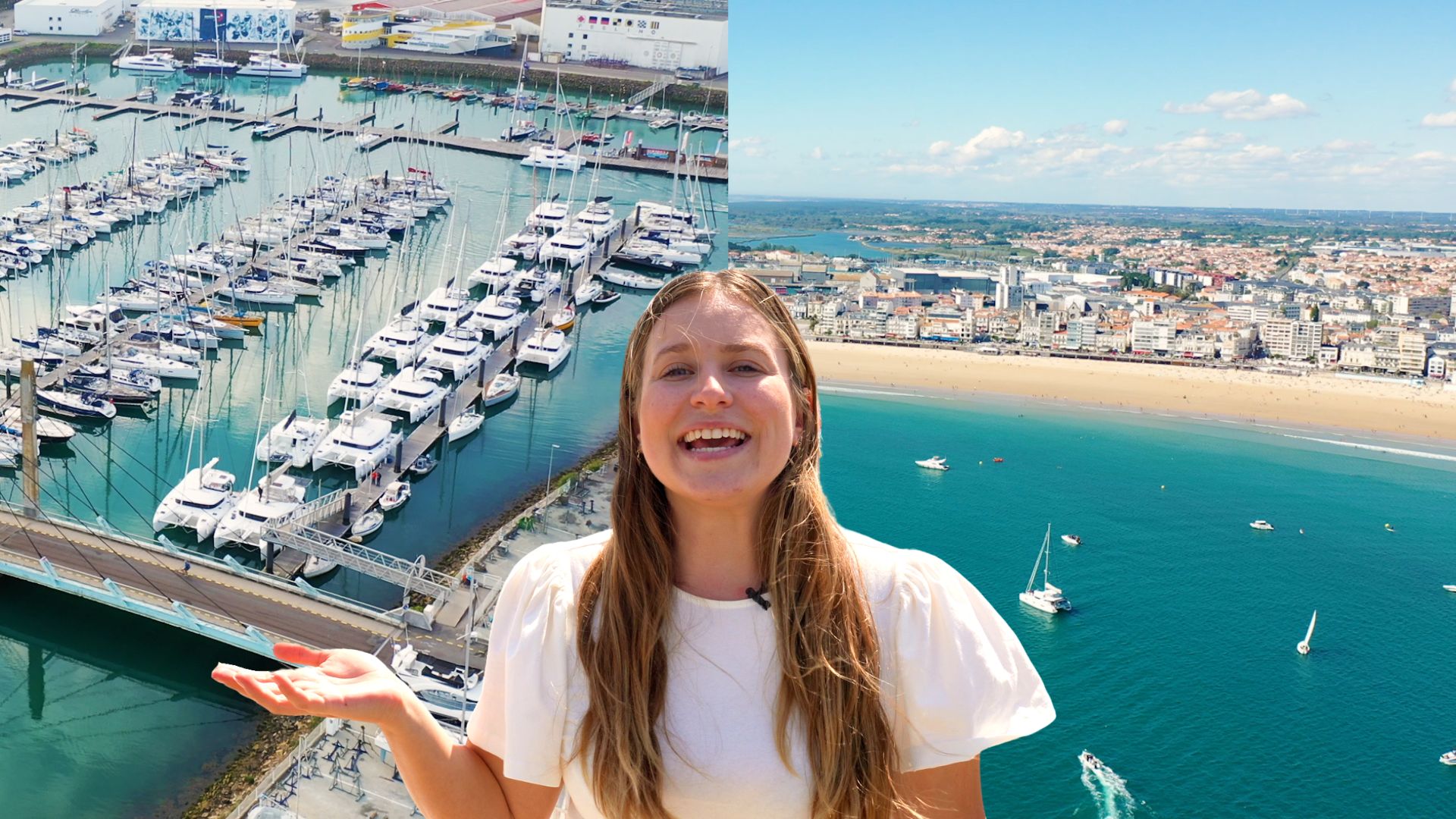 Les Sables d'Olonne is home to Lagoons ranging from 40-46 feet. Here is what to expect when picking up your Lagoon in Europe and what to do while in Les Sables d'Olonne.
read more