The 100th Lagoon 620 has been launched
On 25 February, the 100th Lagoon 620 left the boatyard with great ceremony! All those who contributed to the construction and success of this magnificent catamaran were present for this event.
The 620 was launched in 2009 as the flagship of the range. In 2012, the firm Nauta Design reinvented the interiors of this large catamaran to offer more comfort, space and brightness.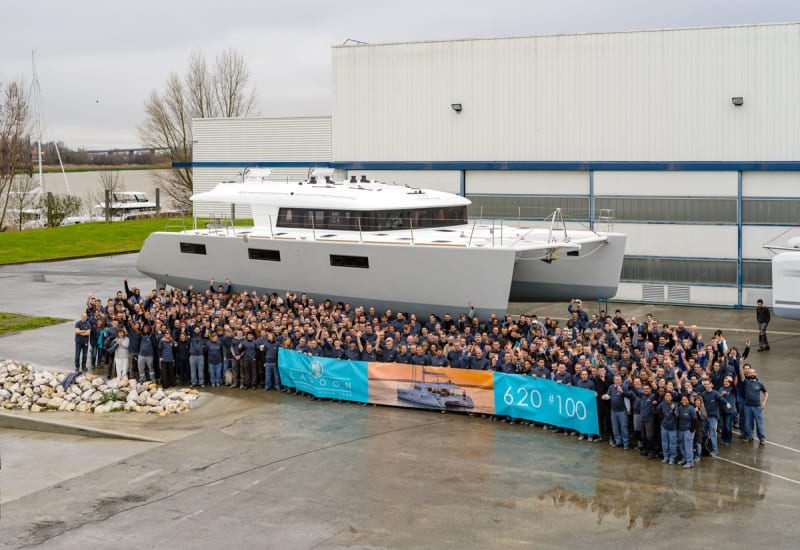 In a few weeks, 620 No. 100 will go to sea on a cargo vessel, heading for Port Kelang in Malaysia, where its new owner awaits it. Like many other 620s, combining performance and comfort, this boat is intended for bluewater cruising with a splendid programme between Malaysia, Thailand and the Philippines.
If you wish more information about the Lagoon 620, click here!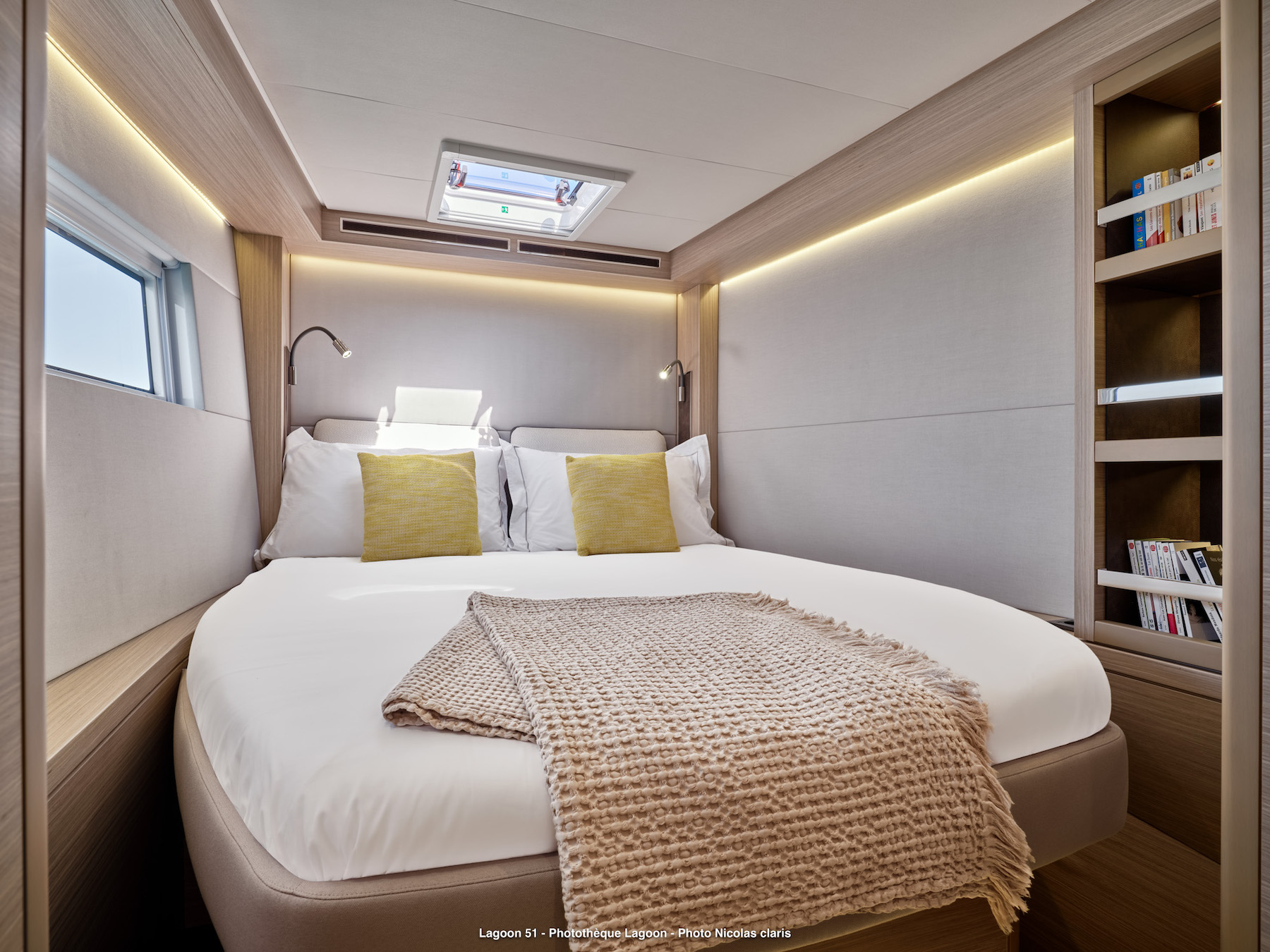 In this blog we talk about planning where to store items in the cabins onboard your Lagoon Catamaran. By taking time to sort, organise and stow your belongings, you can maximise the impressive amount of thoughtfully planned storage areas on board.
read more