TMG partners with Dragonfly
An exciting new partnership with Dragonfly
Since our founding in 2015, TMG has specialised in sailing and power multihulls. As we continue to evolve and grow, we strive to bring Australian clients the very best of multihull brands from across the globe.
It is therefore with great pleasure that we can announce our new partnership with Dragonfly Trimarans, made in Denmark by Quorning Boats. TMG is now the exclusive importer throughout Australia and New Zealand.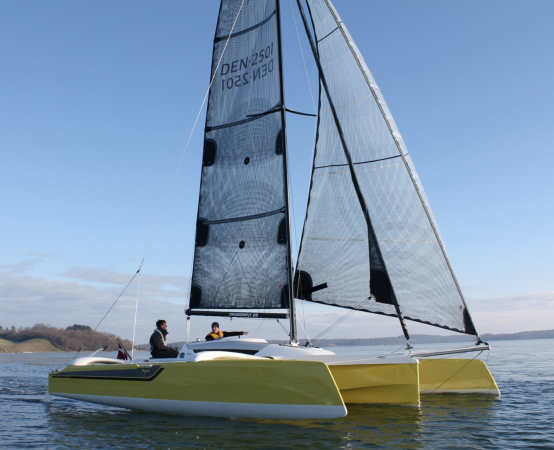 A remarkable boat
Jens Quorning, CEO and owner of Quorning Boats says "Many fantastic and great people have been involved with Dragonfly, and they have all left their mark on the company enforcing good Danish traditions. We have had many remarkable and interesting customers along the way, and they are part of Quorning Boats' history.
Quorning Boats builds more than 50 custom-built trimarans each year. The company has established itself as a major player and trendsetter worldwide when it comes to production trimarans. The Dragonfly is renowned in the world of sailing… with the ability to look ahead, we are heading for new horizons and future success.
Fifty years of modern boat building – same family, same yard and same concept – is something quite remarkable."
Fast, fun and expertly crafted
TMG's Managing Director John Cowpe adds, "Our partnership with Dragonfly is an exciting opportunity to bring these fast and fun trimaran models to the Australian and New Zealand market. These boats are beautifully engineered, and their speed allows families, couples or racing enthusiasts, as Jens Quorning notes, to enjoy a three week holiday in one!
With the ability to meet the demands of clients seeking an exhilarating sail, or a comfortable weekend cruising, Dragonfly Trimarans present TMG clients with multiple ways to enjoy the water. We can't wait to show off these unique and expertly crafted boats."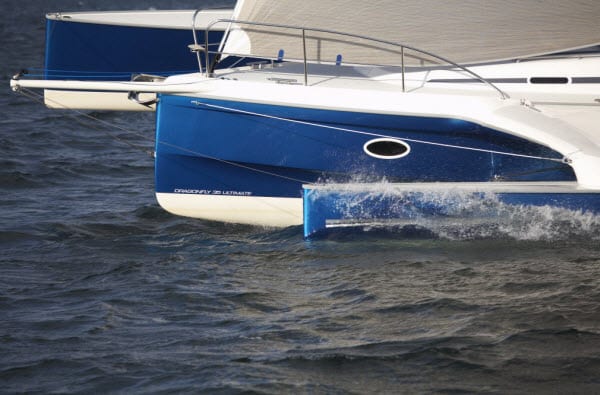 The unique swing wing system
Perhaps its most impressive design element, the Dragonfly trimaran features a Swing Wing system, designed by Børge and Jens Quorning in 1989.
Jens explains that "Using this revolutionary system, the trimaran can be folded to reduce the beam by more than 50% in less than one minute per side, using no tools and operating only from the cockpit.
This unique folding system has been standard on all Dragonfly models since the introduction of the Quorning Swing Wing system.
A very important feature of the Swing Wing system is the fact that the boat has enough stability and can stay folded in a marina berth, as the floats are designed to go down lifting the center hull between 7-9 cm when folding in.
This is also the reason why all our Dragonfly models are standard equipped with a carbon mast in order to provide sufficient stability to the boat.
All these details make this system the absolute fastest and easiest folding system on the market."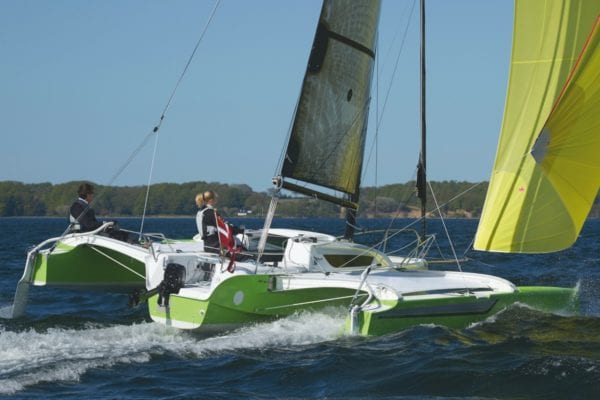 John Cowpe, Joe Fox and crew have tested performance cruiser Dragonfly 35 by sailing from Sydney to the Gold Coast on the way to the Sanctuary Cove Boat Show.  Clients are invited to come and talk with TMG about the experience and take some time to see this exhilarating boat. Register your interest here.
The Dragonfly 25 is currently available to view at our Qld showroom in Coomera for a limited time. Contact us to arrange a viewing.
We are looking forward to a great partnership with Dragonfly, and to seeing Australian and New Zealand owners enjoying these magnificent boats on southern seas.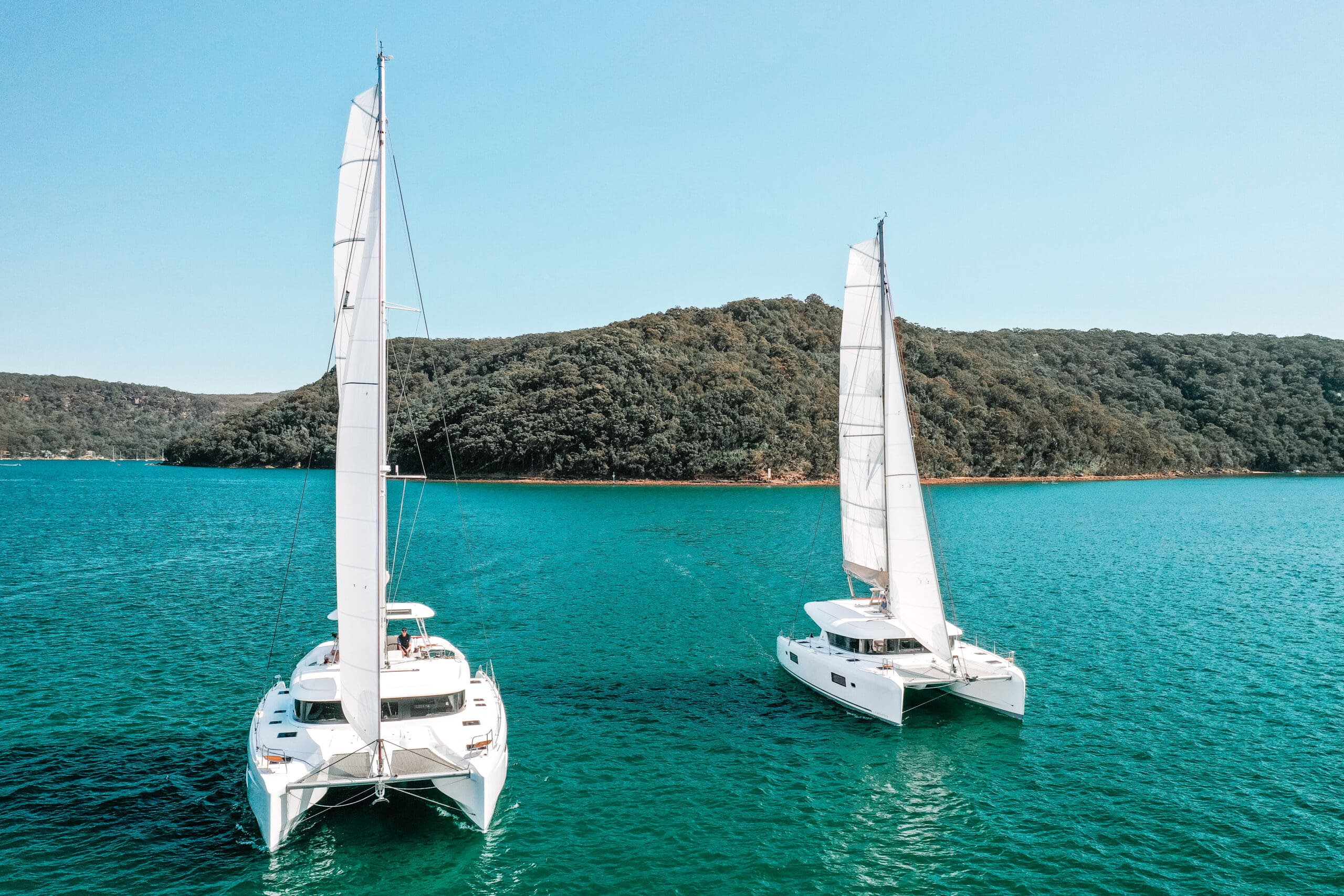 We are looking for an outstanding and highly capable COBLI Business Manager and Group Events Organiser to manage and co-ordinate the operations and growth of the COBLI fleet and to also co-ordinate and organise high-profile Eyachts/TMG Group Events including Boat Shows and Owners Events.
read more