TMG Announces International Debut of Dragonfly 32 Evolution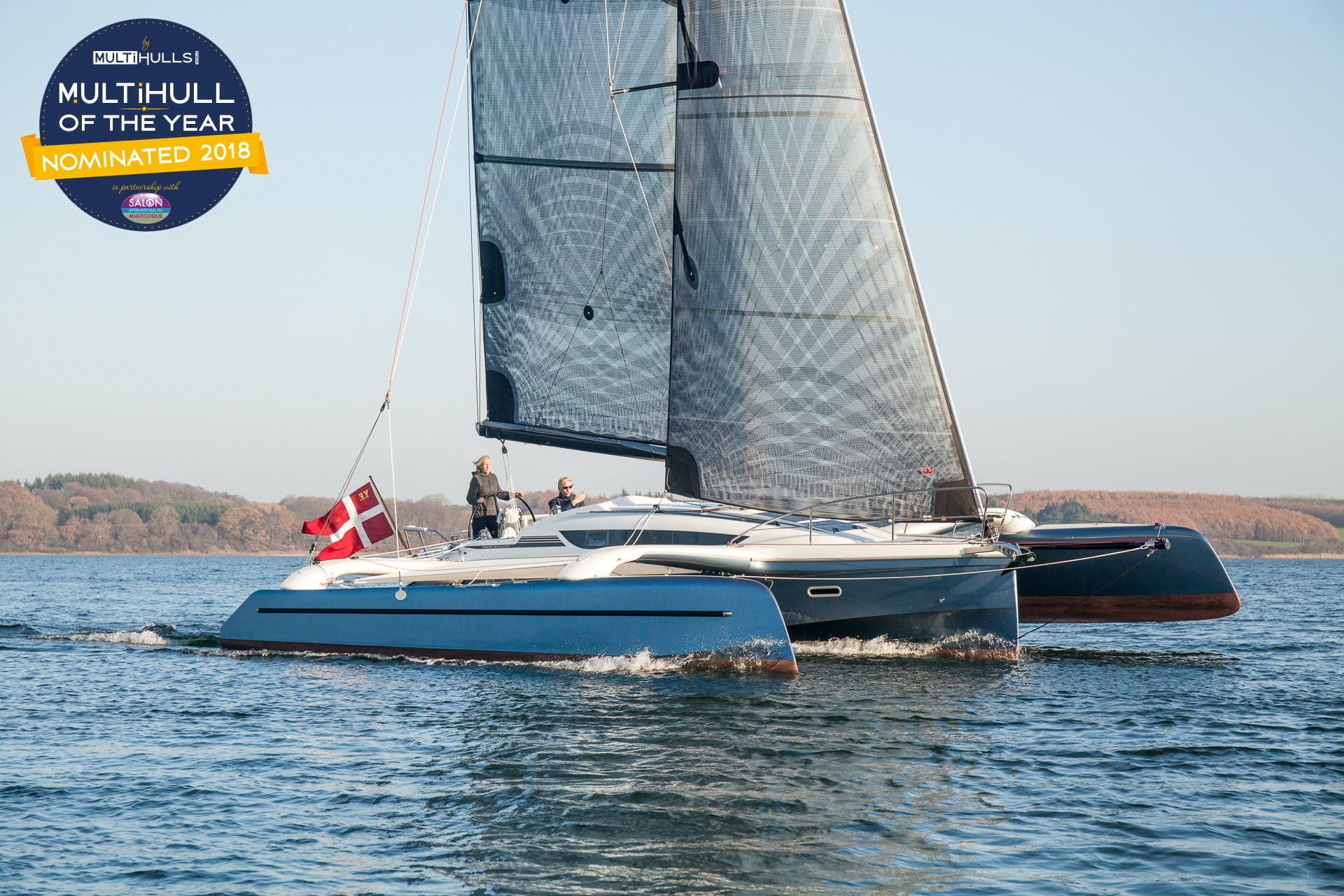 TMG Announces International Debut of Dragonfly 32 Evolution
TMG is delighted to announce that the new Dragonfly 32 Evolution will be making her international debut next week at the Salon Nautique in Paris (8-16th December 2018) and then will also be featured at boot Düsseldorf 2019 (Jan 19-27, 2019).
The Dragonfly 32 Evolution is the successor to the popular Dragonfly 32 Supreme.
For the past few years, Quorning Boats have been working on the design of the new generation of wave piercing floats, which they developed for their Dragonfly 25 model and later for the Dragonfly 28 Performance.
Now, they have taken this a step further and implemented the wave-piercing hull design and technology in the Dragonfly 32 Series with the new Dragonfly 32 Evolution.
Faster and more comfortable sailing
"This new design gives 20% more buoyancy in the floats and 20 cm extra in the boat's overall beam," says TMG Managing Director John Cowpe.
"In addition, the buoyancy centre is located lower, which overall gives more initial stability and means that the boat can be pushed further in strong winds.
The profiles of the floats are lower, which results in a less wetted surface in light wind.
In strong seas, these floats perform elegantly and provide faster and more comfortable sailing.
The boat has become sportier to sail and is more agile and responsive at the hel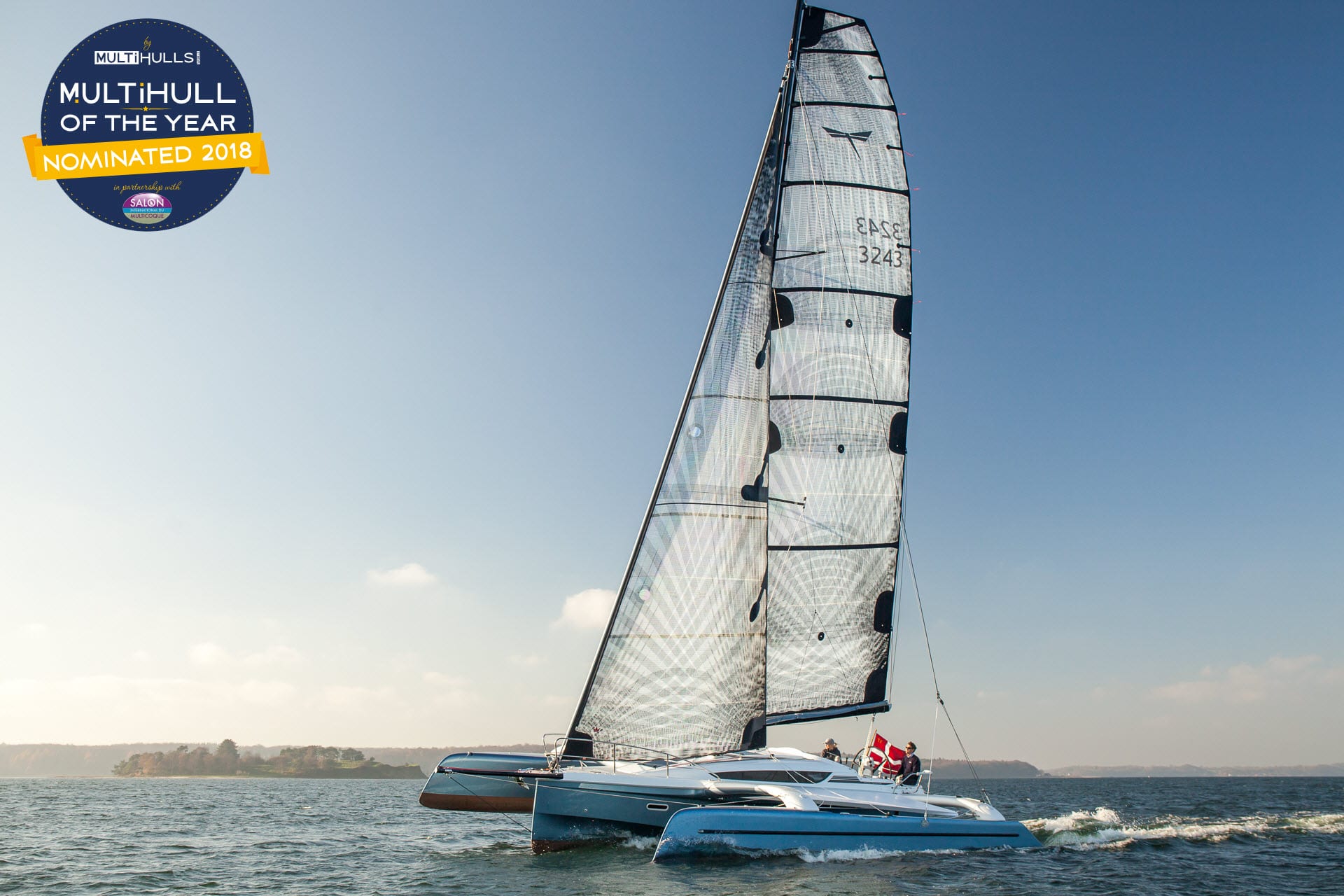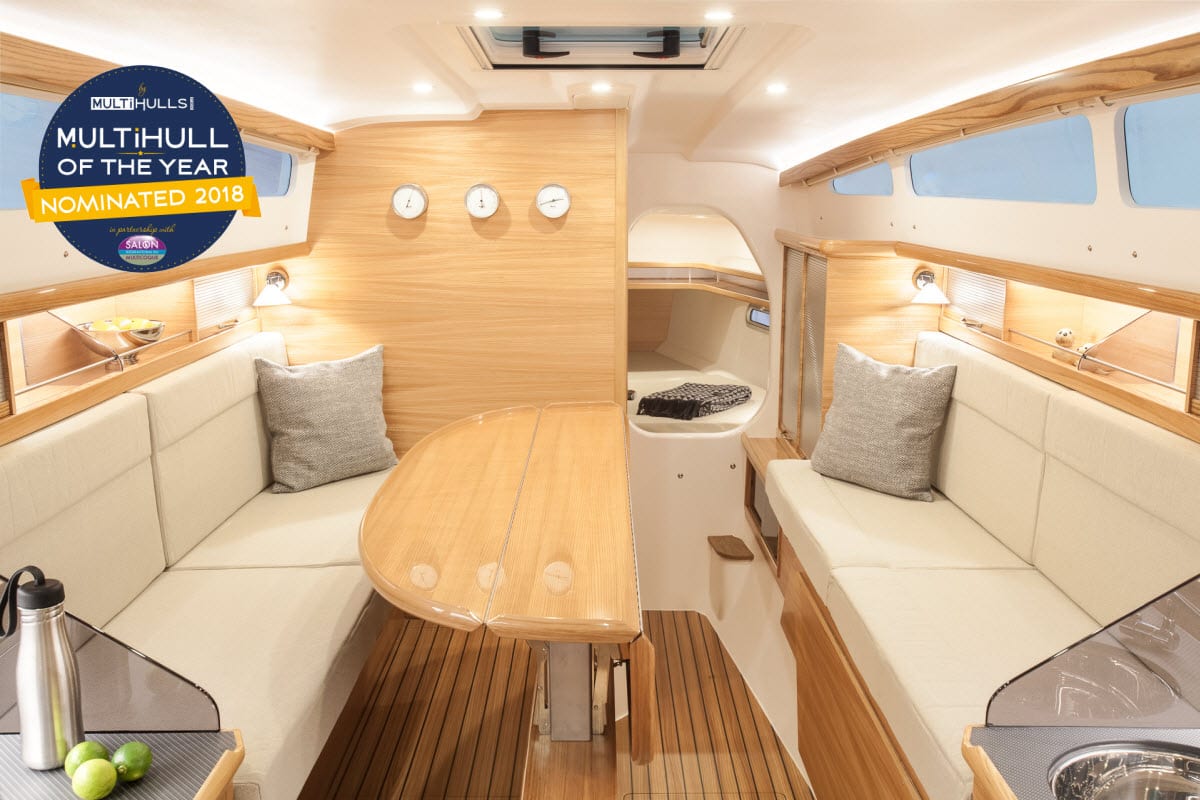 Every sailor's dream
The new Dragonfly 32 Evolution offers a new interior design in varnished elm wood.
This gives a bright, modern and cosy look.
The Dragonfly 32 Touring remains, as before, with lower rigging and with the original standard floats.
For those who want a more modern look and sporty and safe sailing with a taller rig, Dragonfly 32 Evolution is the perfect boat – every sailor's dream.
Come and see the Dragonfly 32 Evolution for yourself
If you'd like to be one of the first in the world to view the incredible new Dragonfly 32 Evolution, we'd love you join us as a guest of The Multihull Group at boot Düsseldorf, Jan 19-27, 2019.
And if you can't join us at boot Düsseldorf you can register here to test sail the new Dragonfly 25 Sport on 18th January 2019 at Quays Marina.
Find out more about the two brand new members to the award-winning Dragonfly trimaran family or watch this video to see how the Dragonfly 25 continues to outperform expectations.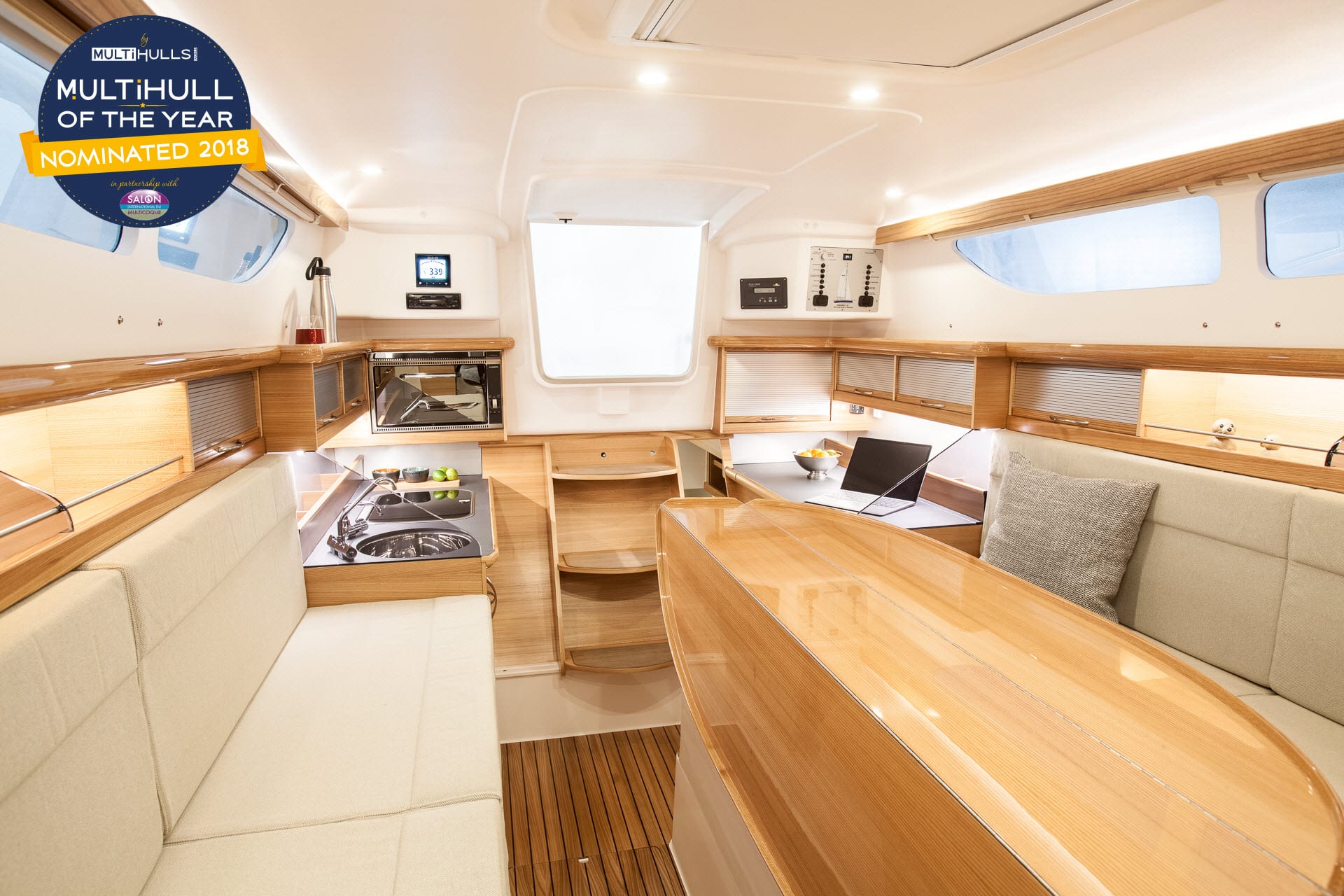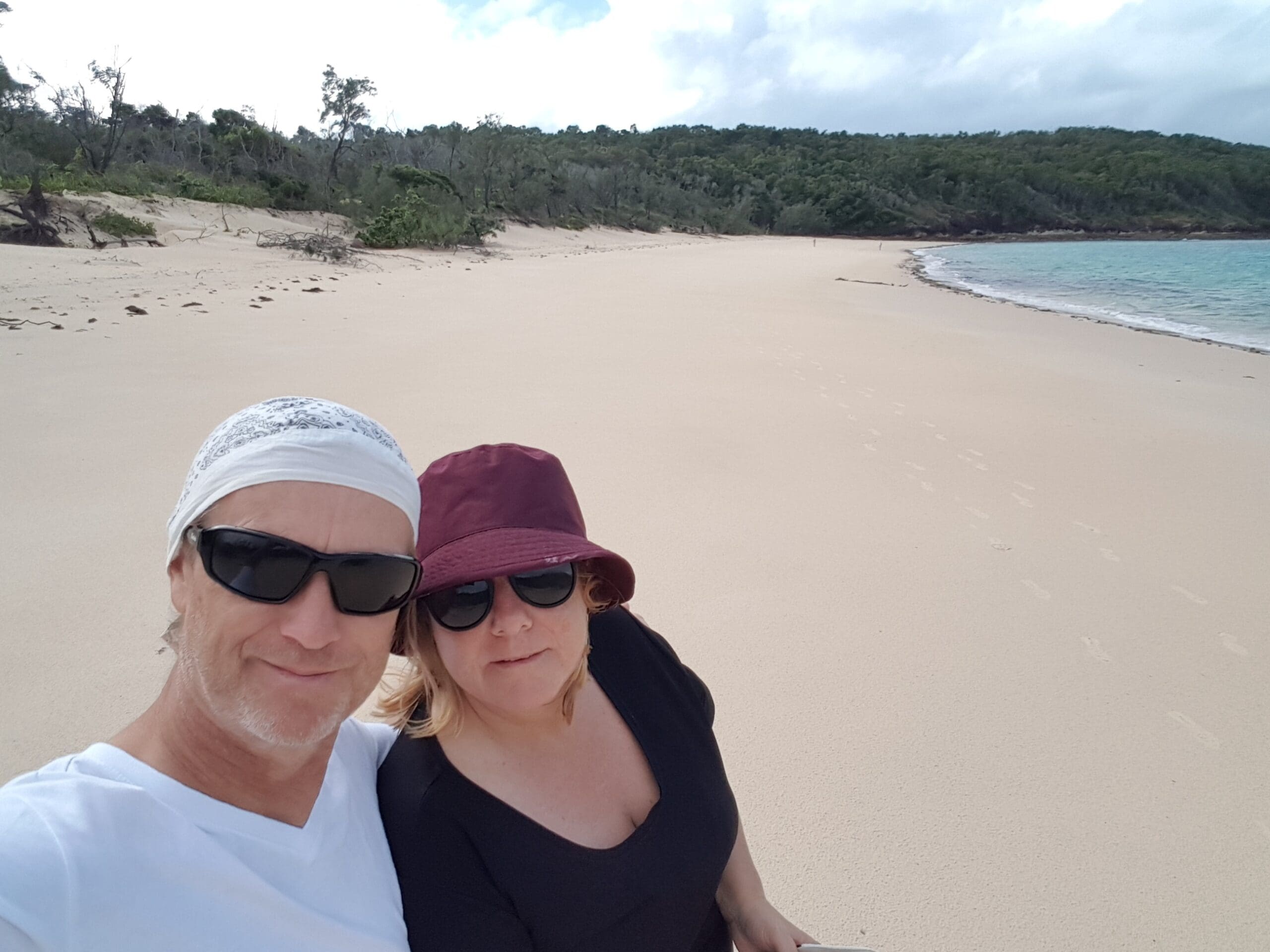 Buying a catamaran and deciding to wrap up your life on land to sail the world is a life-changing decision, one made a little harder when caught up amongst the pandemic and uncertainty it caused.
So we turned to new Lagoon owners Ian and Jackie who put together an incredible story to give you the reality of what this experience was really like for them.
read more