Sanctuary Cove to Sydney on the Dragonfly 35
After such an impressive test sail experience, delivering the Dragonfly 35 from Sydney to the Gold Coast for the Sanctuary Cove Boat Show, John Cowpe, Joe Fox and the rest of the dream team didn't think Dragonfly 35 could get any better.
Well, as it turns out, they were wrong!
The test sail up the coast had already demonstrated this was one versatile and speedy trimaran…
…but the Dragonfly 35 exceeded all expectations on her return voyage.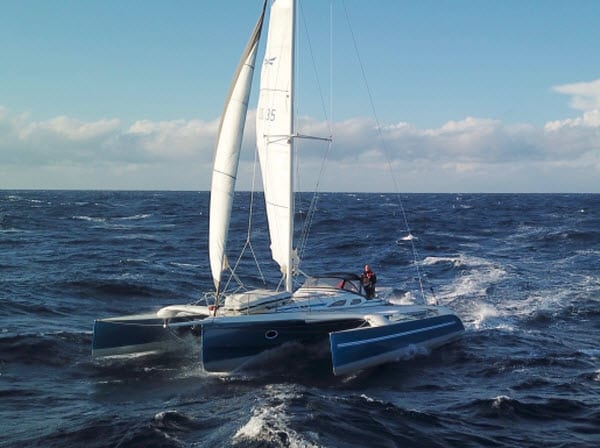 Fast, Fun and Fearless
"Even though we had the wind in our favour we just couldn't believe how fast the Dragonfly 35 went," says Joe Fox.
"All up, it took us just over 48 hours, head to head, from Sanctuary Cove to Pittwater…
…that's an incredible 12 hours faster than the journey up the coast!"
This fast, performance cruiser is not only a whole lot of fun to sail…she's also incredibly spacious with an incredible accommodation to performance ratio.
"There were just three of us onboard, which meant we had a cabin each with one of us always on watch, but the Dragonfly 35 can actually sleep up to 7 people.
She also has full standing headroom of 1.94m, so there's plenty of room in the main cabin."
Stable, Spacious and Safe
The Dragonfly 35 continued to exceed expectations when the crew came into close contact with multiple pods of migrating whales.
"While it was amazing to see so many whales breaching so close to us, it can also be very dangerous if you can't quickly move out of their way," says Joe.
"Because the Dragonfly 35 handles so beautifully, and all functions lead back to the cockpit, we were able to enjoy sailing alongside these magnificent creatures, knowing we were in full control of a vessel that's also super stable and safe."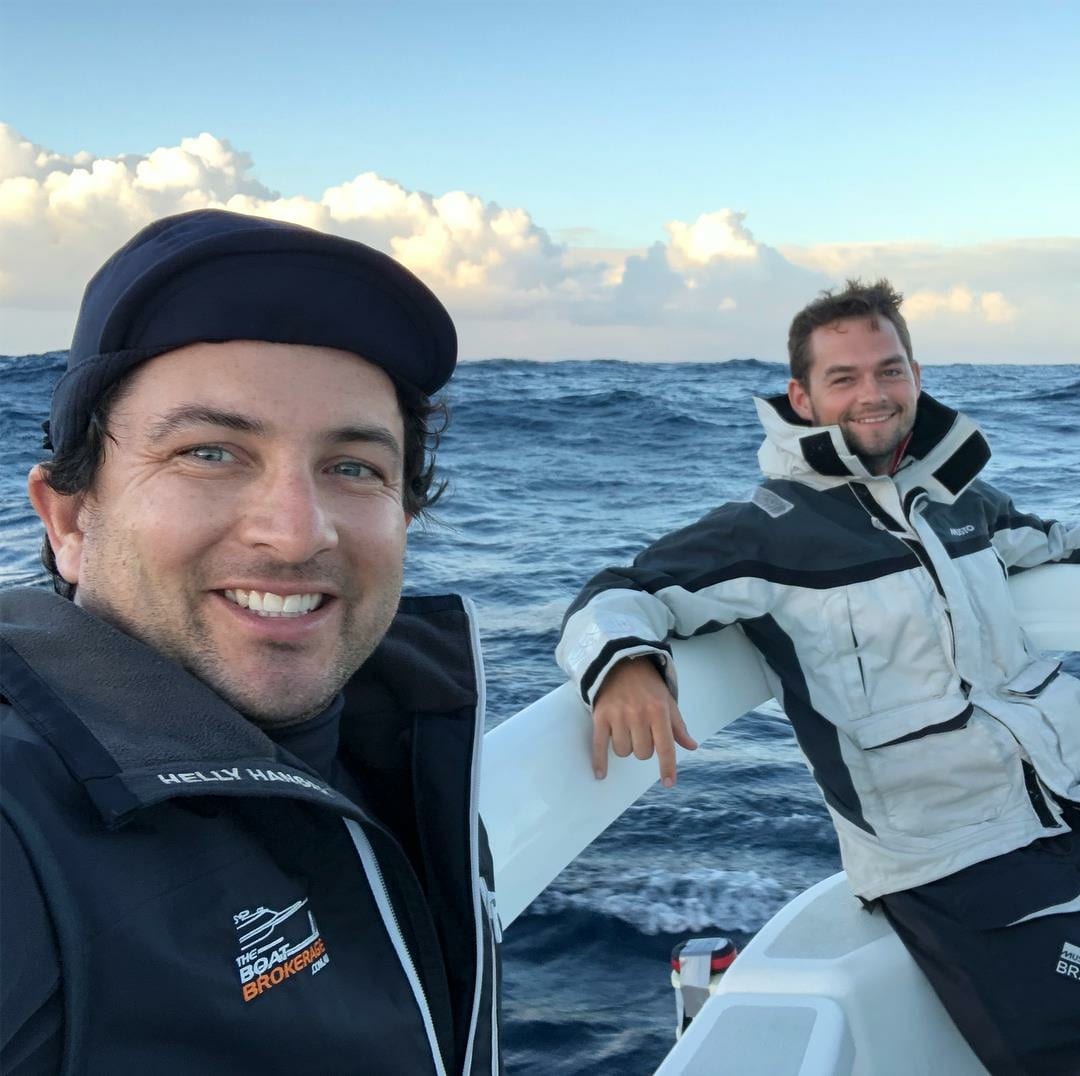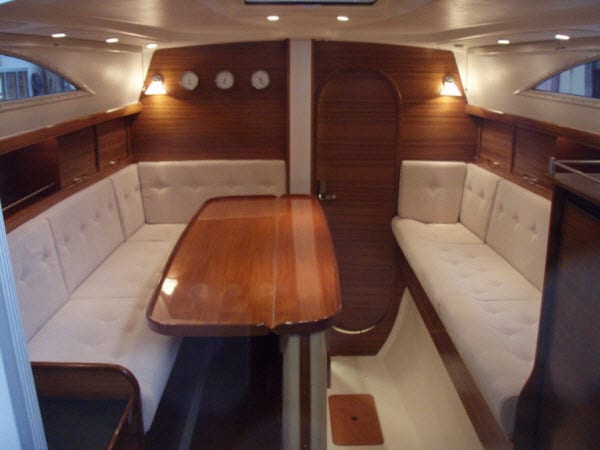 Dynamic Danish Design
Although the Dragonfly trimarans are designed in Denmark, the TMG Multihull crew found them ideal for Australian conditions.
"The Dragonfly 35 can easily be sailed single-handedly, so it was a very relaxing journey sailing down the east coast," says Joe. "We were all able to enjoy whale watching, relax in the beautifully appointed main cabin, and get a great night's sleep in the spacious cabins."
Dragonfly's award-winning design includes the famous Swing Wing system, which is the fastest and easiest folding system on the market. Operated from the cockpit without any tools. this system allows the Dragonfly to be folded to reduce the beam from a massive 8.20 m to 3.85 in less than a minute per side!
This incredibly versatile boat can also be safely and easily beached, which makes it ideal for exploring the Australian east coast.
Come and see the Dragonfly 35 for yourself
Want to hear more about our amazing adventures onboard the Dragonfly 35?
We're bringing the Dragonfly 35 to the southern hemisphere's most anticipated marine industry event: The Sydney International Boat Show, and we'd love to catch up with you and show you around.
You can register here for a private viewing of the Dragonfly 35 or 25, as well as the Lagoon 40, 42 or 630MY.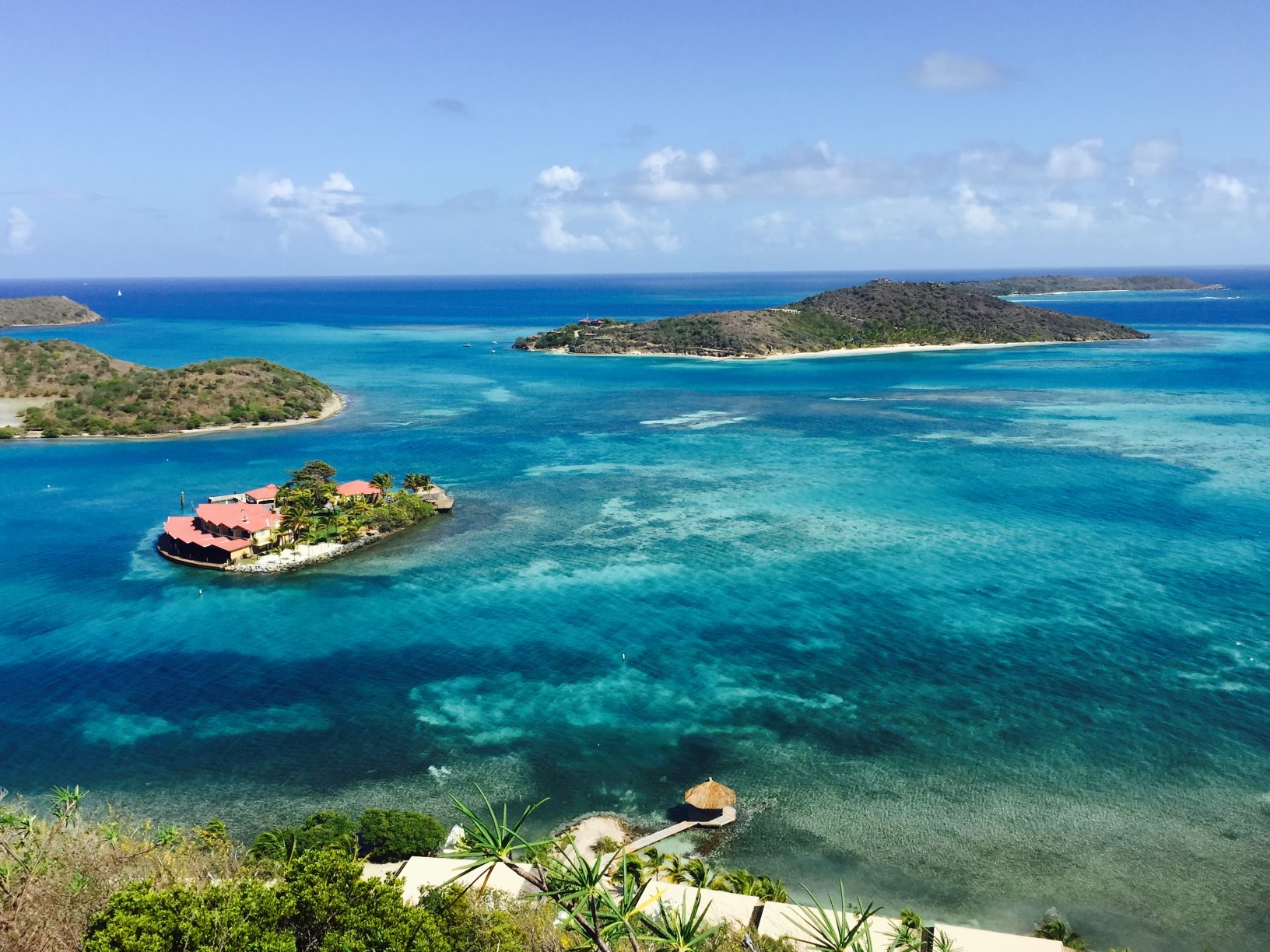 Welcome to the Cruising Directory of the British Virgin Islands, Caribbean.This guide has been put together by Jenny Brand, who spent almost a decade conducting sailing charters around the British Virgin Islands on Lagoon Catamarans with her husband Jaco.
read more