A fresh approach to Lagoon Pickup.
John Cowpe discusses what kind of people are choosing a Pacific pickup, shares with us what happens and where to go after you take delivery and explains how TMG Yachts is there for their clients at every step of the process – and beyond.
TOP CRUISING DESTINATIONS IN FRENCH POLYNESIA
"There is such a large variety of things to do in French Polynesia, so we advise that you allow enough time to visit all of the archipelagos if you can. Also, visit the Society Islands, they have a lot of events and cultural events not to be missed."
Here is Martin Herlov, Lagoon owner Martin Herlov's favourite places in French Polynesia…
Tahiti
As a sailor it's very nice to spend some time in Tahiti, get back to civilization, have good internet, buy good food, buy spare parts, meet up with other cruisers, go to restaurants and simply relax.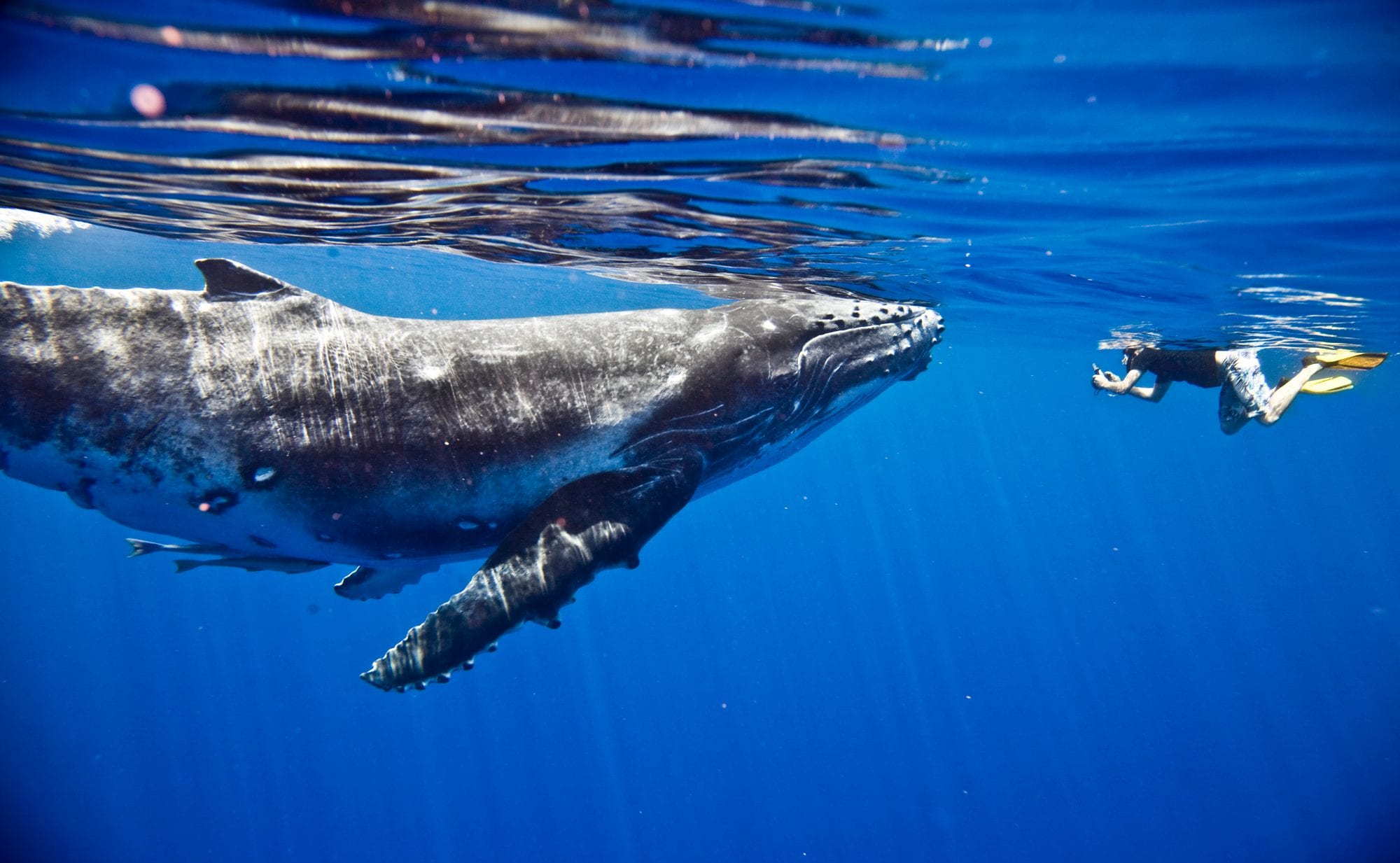 Moorea
Only 2 hours from Tahiti. A tall mountain island, surrounded with a protecting reef and great anchorages. Lots of hikes, and in the spring/summer, you have a good chance to dive or snorkel with the humpback whales.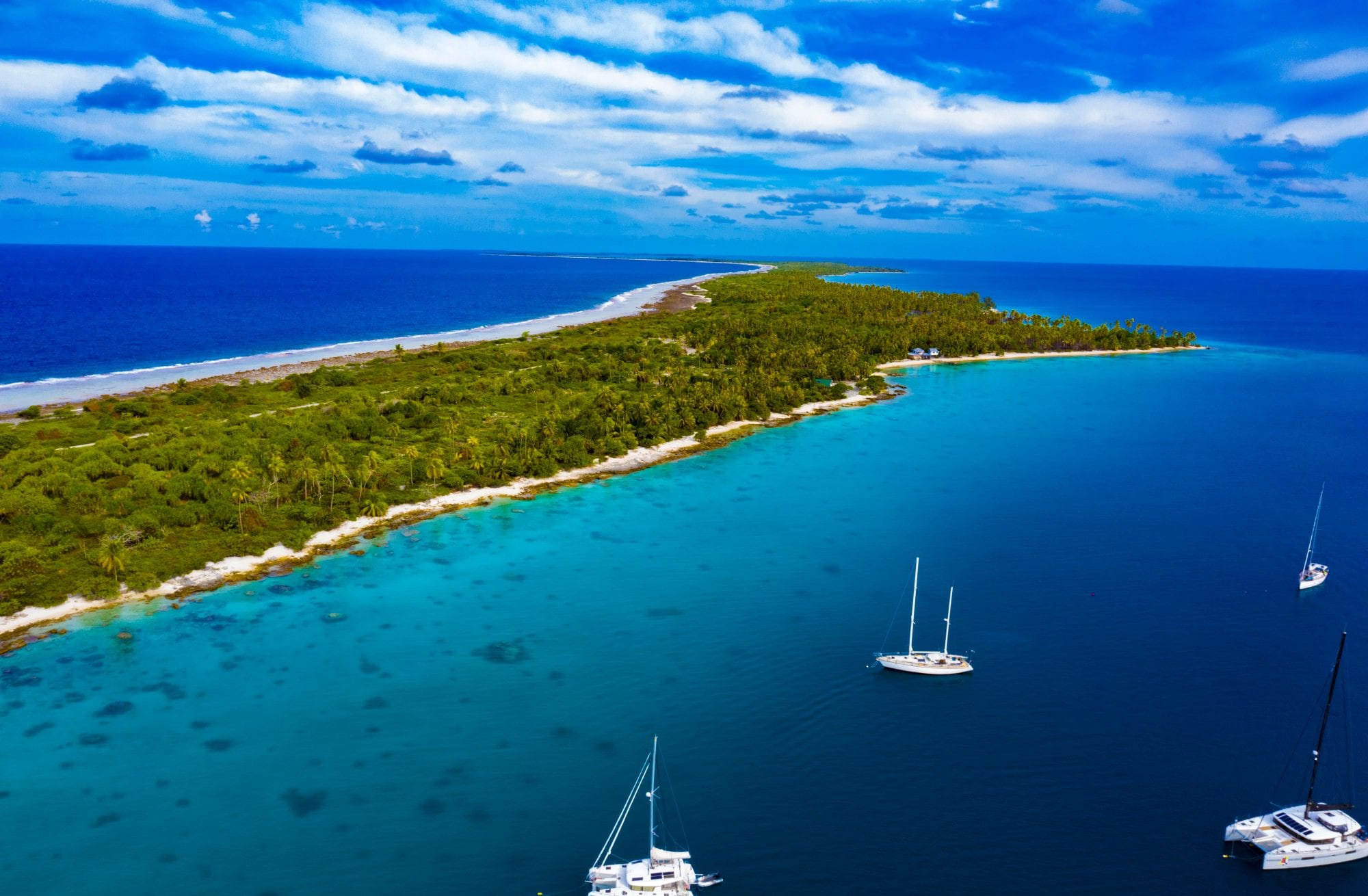 Fakarava
#1 in French Polynesia. Almost always a fresh breeze from the east, no waves, beautiful view and lots of places to stop. In the North; there is a small town with shops, a new fuel station where you can dock the boat and fill up directly. In Fakarava south pass the famous wall of sharks has the worlds highest concentration of reef sharks.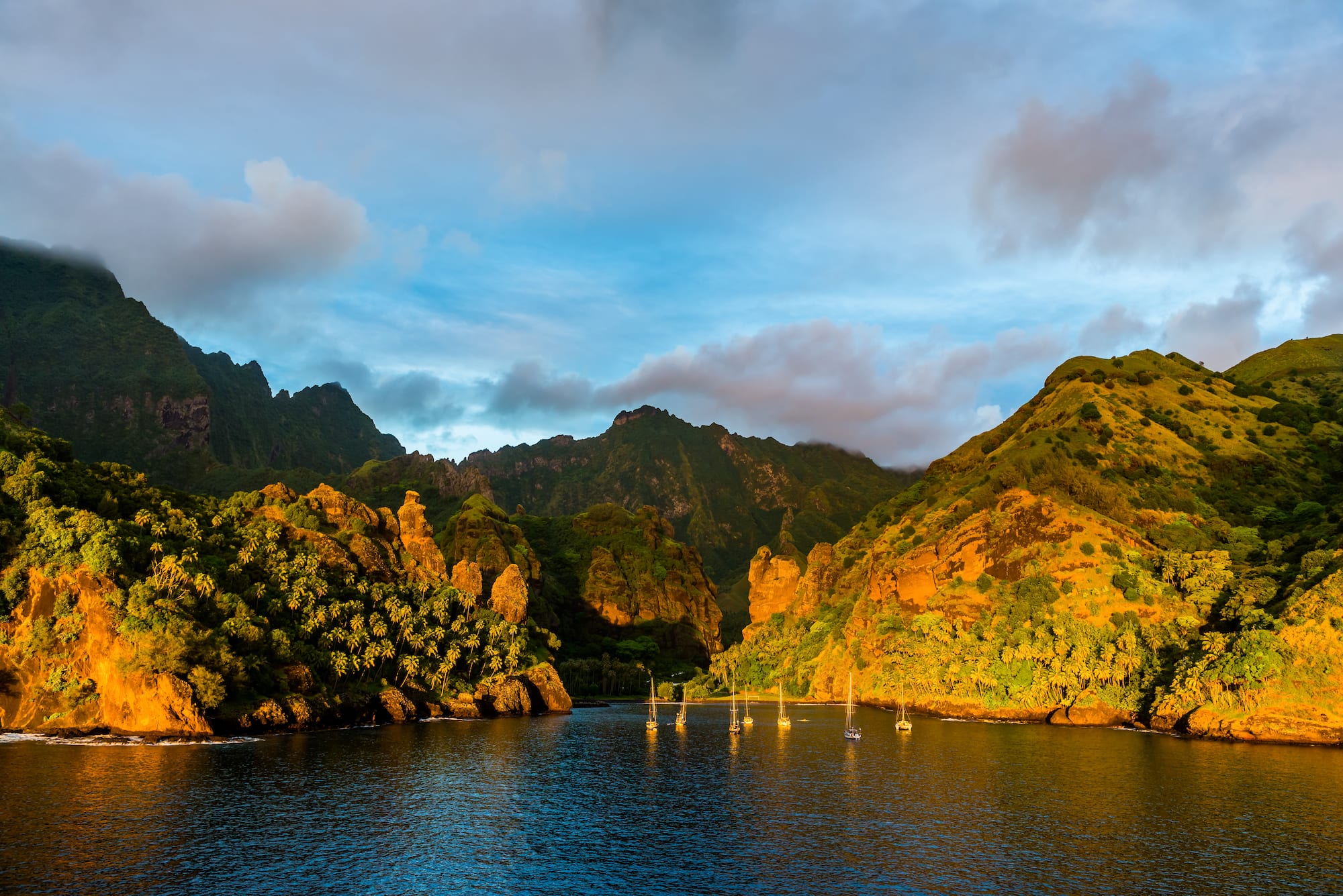 Fatu Hiva
500-600 nm from the Tuamuttos region, the first island is also the most beautiful and remote island. Fatu Hiva is also often where cruisers who come from Panama, makes landfall. The climate in Marquesas is a bit cooler with the cold mountain breeze but also drier in the cyclone season, where Tahiti can be more wet.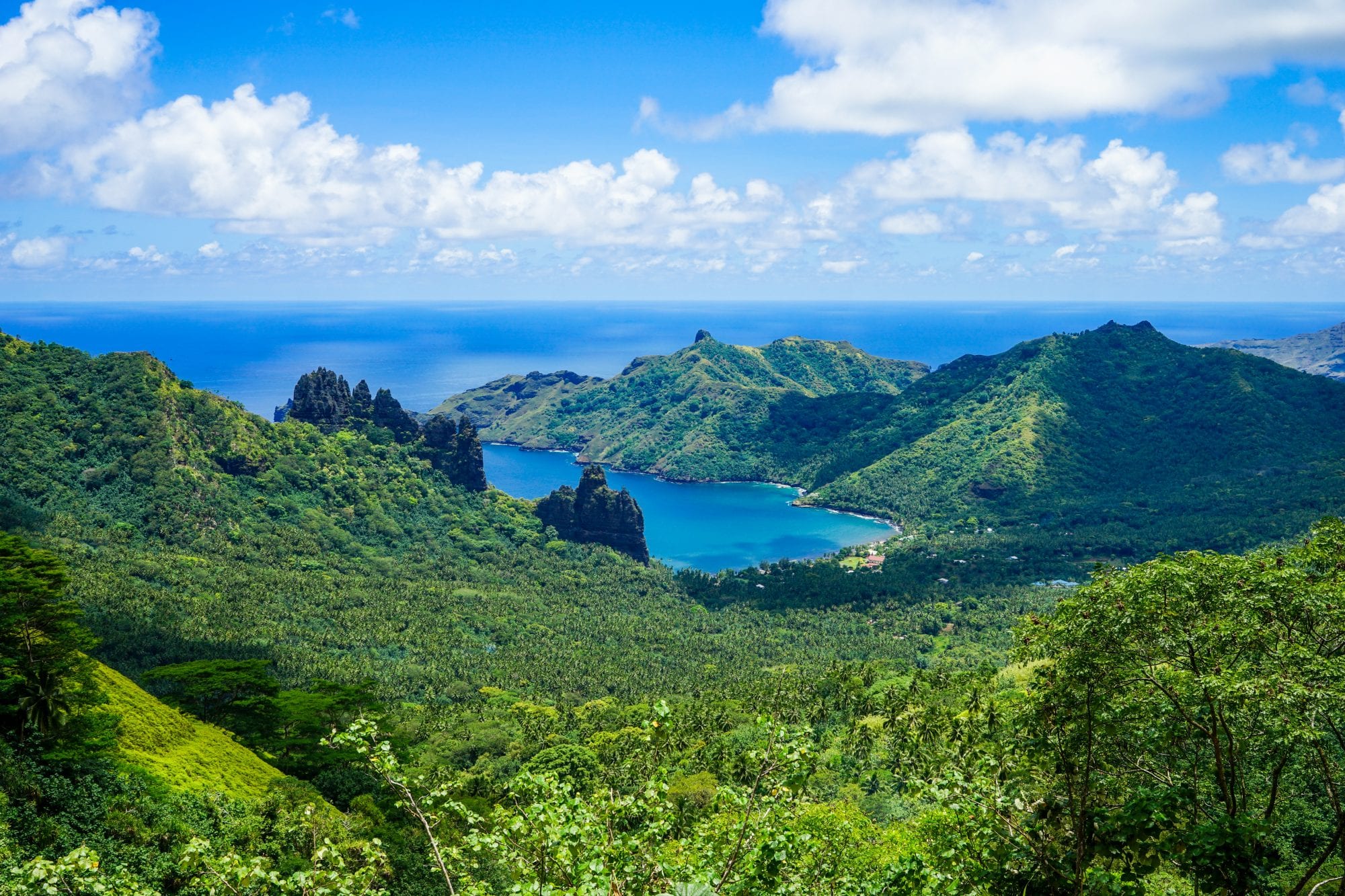 Nuku Hiva
Nuku Hiva is the biggest island in Marquesas and the main island. Here there are some fantastic hikes to fx Vaitape waterfall in Daniels bay and some cool diving with manta rays in the main bay, Taoihae.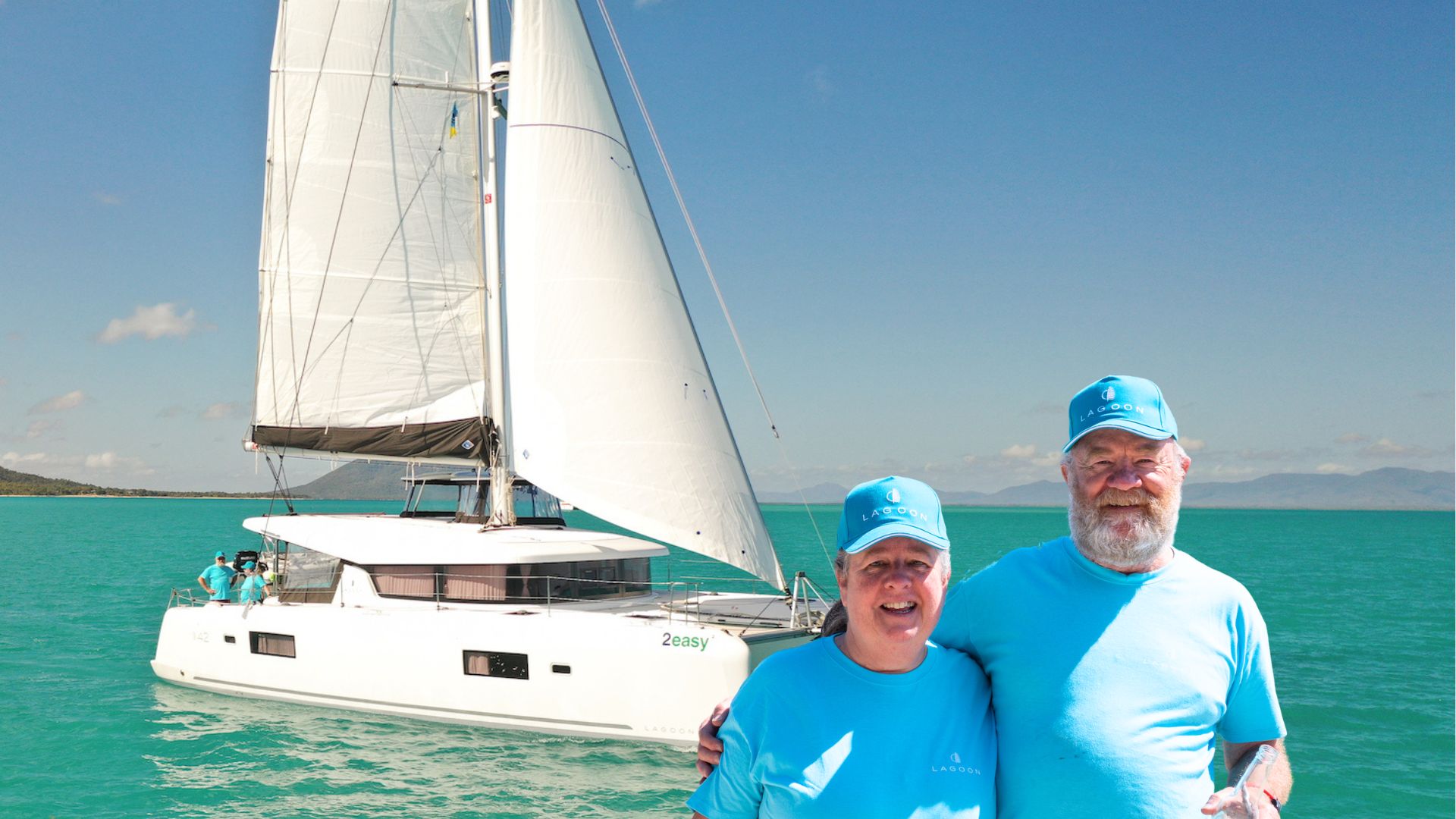 "I first saw the very first Lagoon 42 that came to Australia at the Sydney boat show in 2015. I just felt that it had everything I needed, we purchased the boat through TMG and we've been looked after very well by all the staff. We've really enjoyed the boat the first 5 months" – Ross Smith Lagoon 42.
read more