What's the big deal?
Well with so many new and improved features for our incredible new line of Lagoons we thought we would compile them all in one place…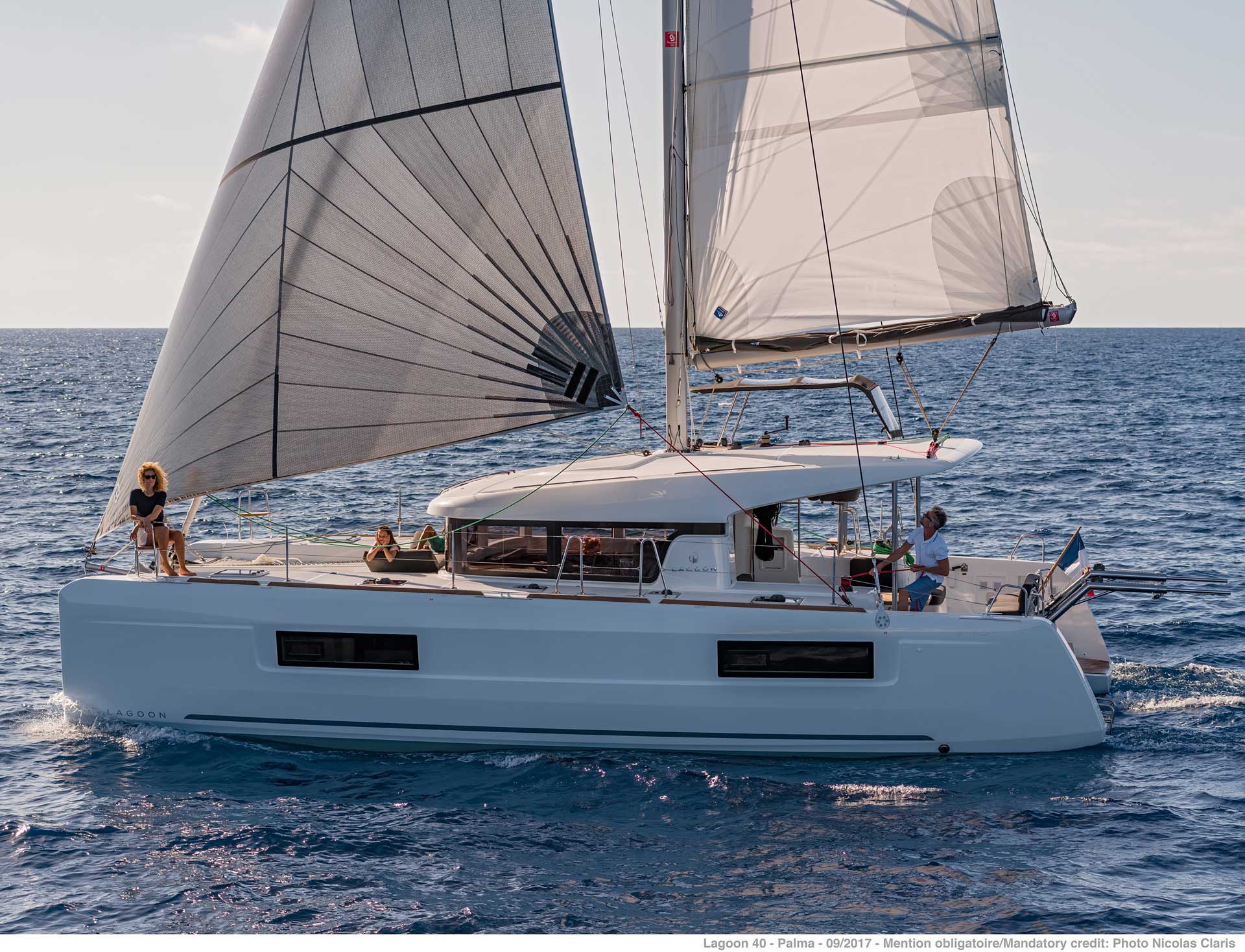 Innovative Rig
VPLP maintain their long term relationship with Lagoon with the fresh rig and hull design which continue to ensure these vessels perform even under load.
The next generation of Lagoons now features an innovative new rig with a larger square-top mainsail and taller mast which is located further aft than her predecessors. This creates a modern "wing" shaped sail which is more efficient in a range of wind conditions.
A shorter boom makes for easier stowing and handling of the sail.  This also allows for a self-tacking jib for simplified manoeuvres and easier short-handed sailing.
These models are now more efficient and faster due to the reduced pitching and better weight centralisation.
Look for confirmation from the success of Lagoon in the ARC to see how well these vessels sail. READ MORE…
Exterior flow
Patrick Le Quément has penned the exterior design from the sculptural bows to the large hull windows, framed by the hull moldings. He has created the impression of the floating roof which lifts over the cockpit.
The general ergonomics of moving around the boat is made easier whether its the helm station or lounging on the bow. The open cockpit is only two steps from the now much wider bathing platform and is all on one level through to the saloon. The wider bathing platforms have also made it easier boarding when tied up, side too.
Lagoons distinctive vertical windows are now much larger allowing for more visibility from inside the saloon.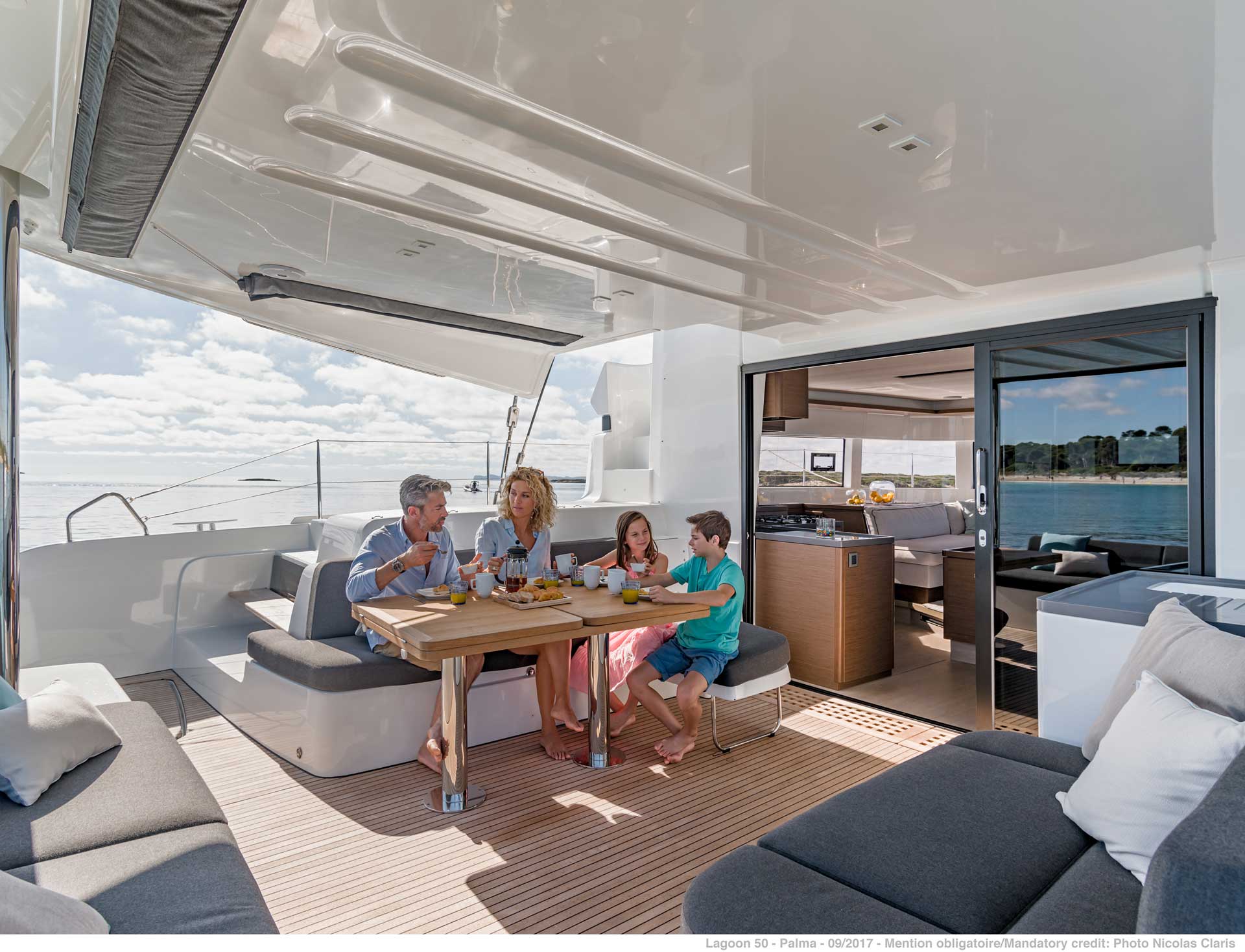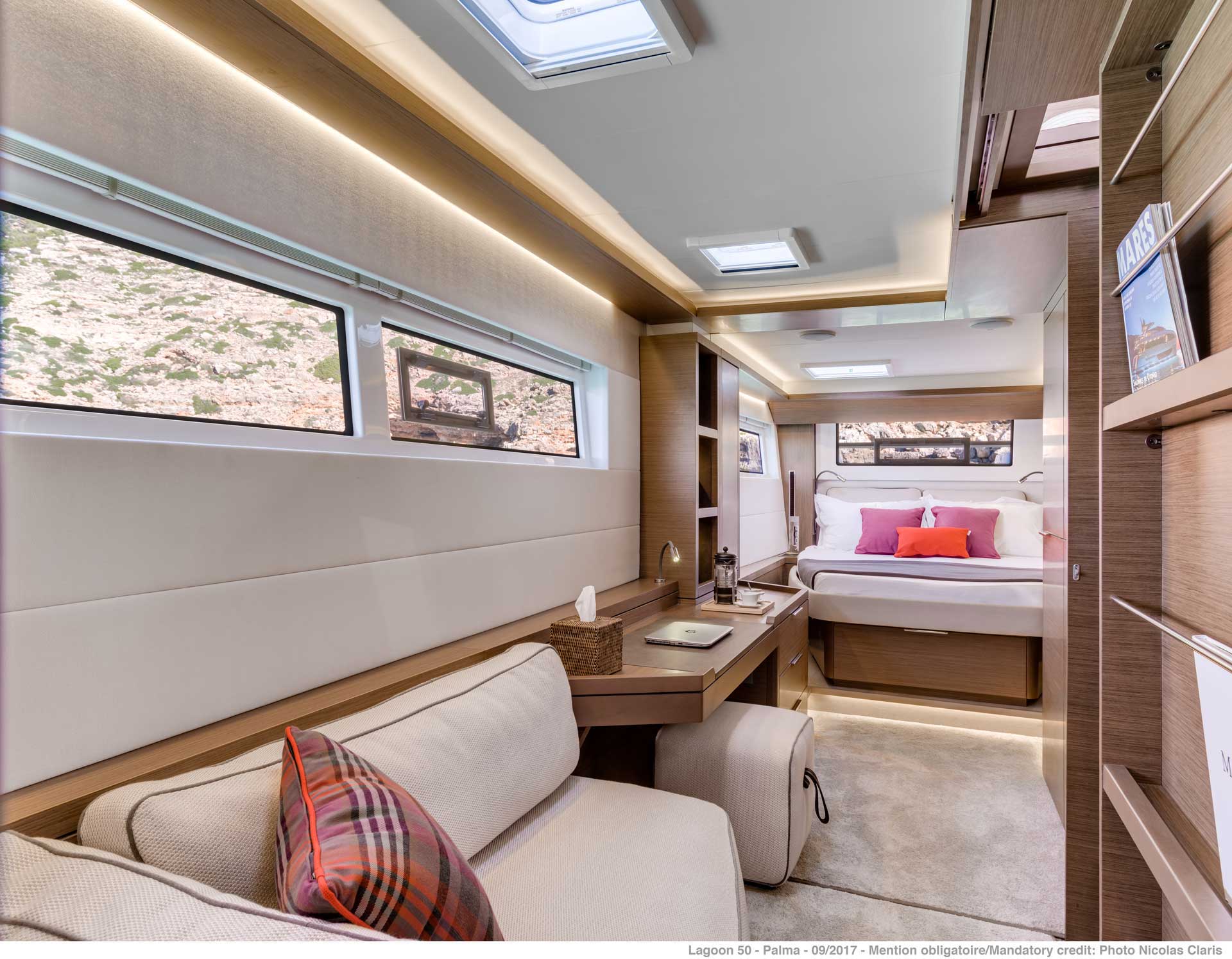 Interior ambience
There is now more room in the hulls, maximizing space and storage. The interior volume is smartly becoming larger in volume with the new models ie. the 46 has gained just over 5square metres in the main saloon and just under 3 square metres in each hull.
With more windows than any other vessel, these catamarans allow more natural light and airflow, maintaining a cool airy interior.
From the door handles to the real wood fiddles, every detail has been thought through so that when you step on board you can really feel the luxury. Each tactile finish including leather, sunbrella fabrics and rounded edges all make up the quality of this vessel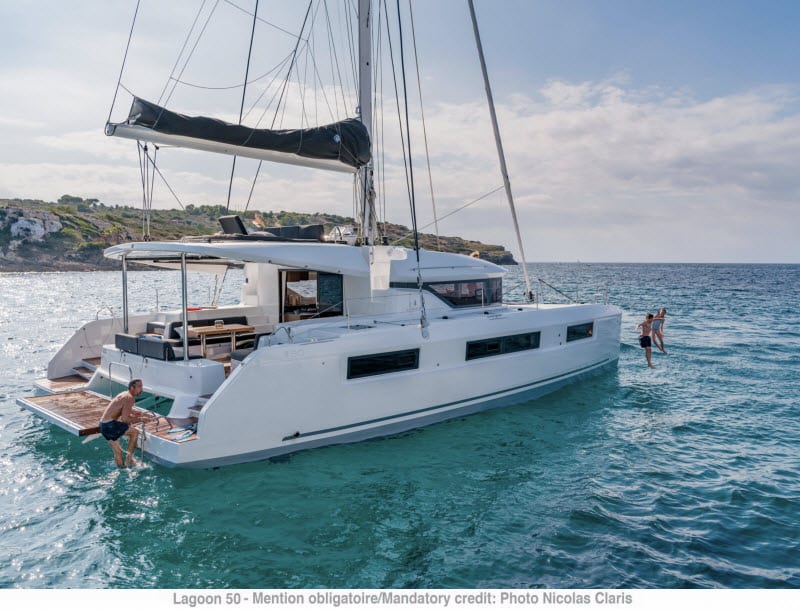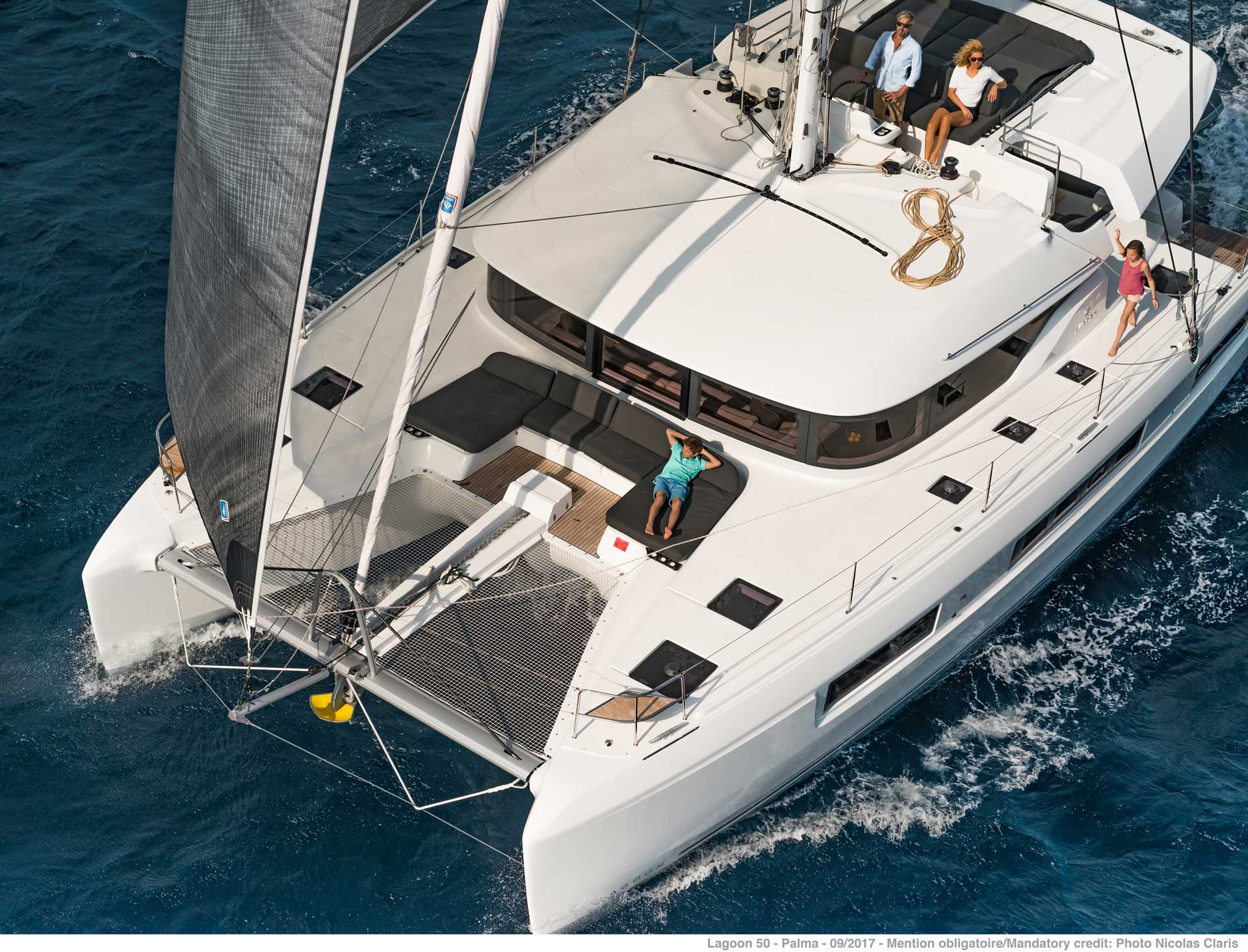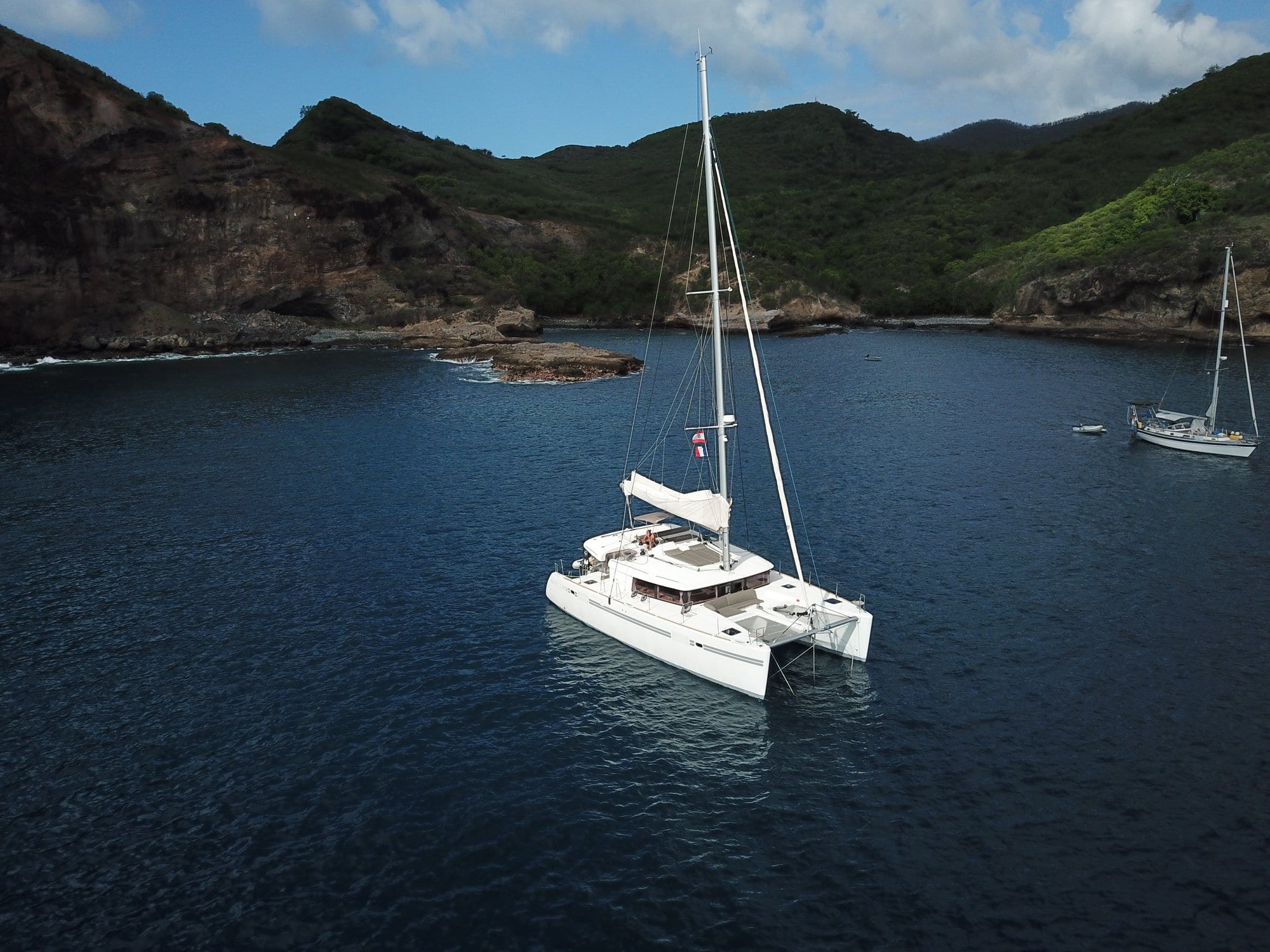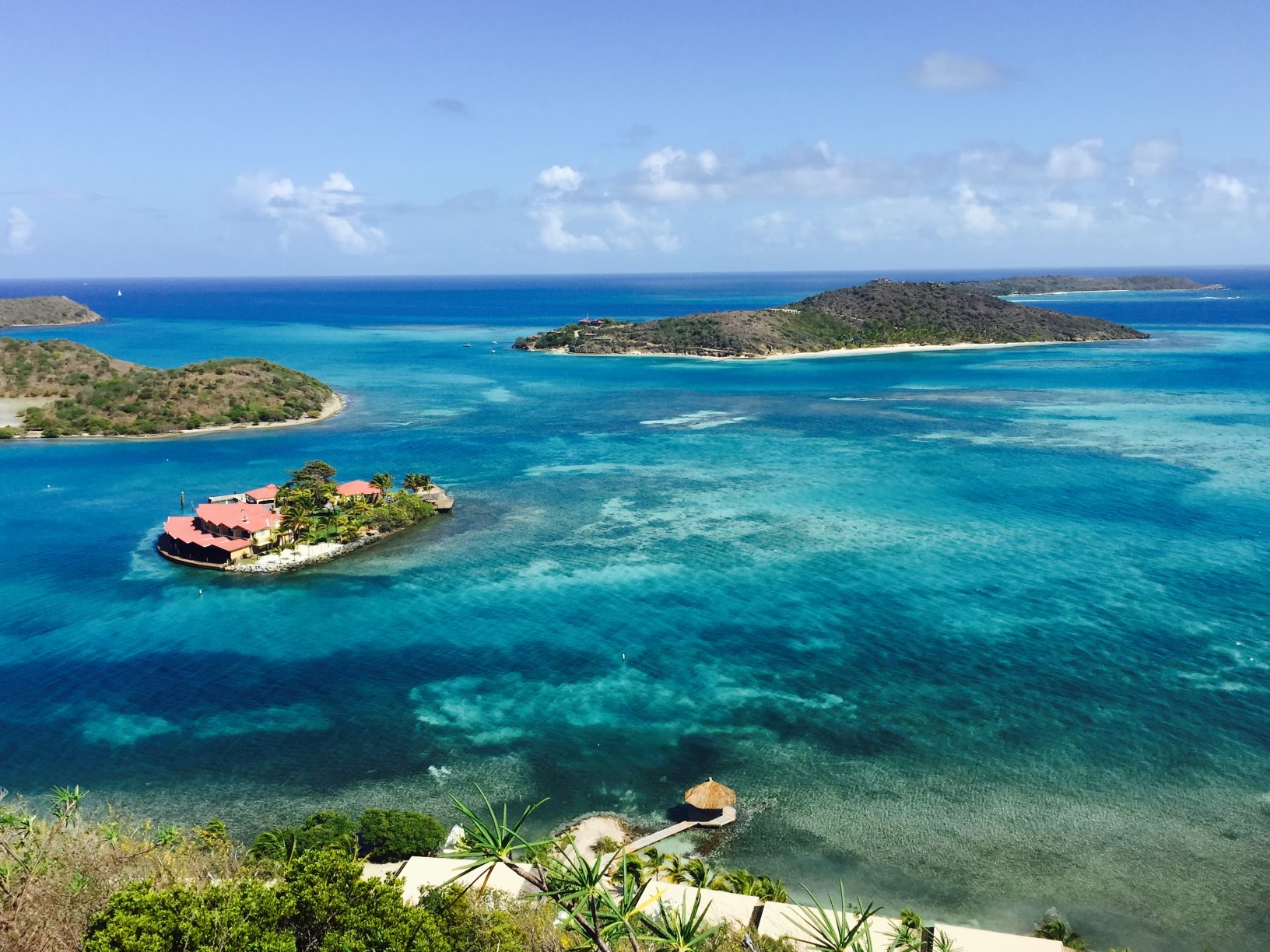 Welcome to the Cruising Directory of the British Virgin Islands, Caribbean.This guide has been put together by Jenny Brand, who spent almost a decade conducting sailing charters around the British Virgin Islands on Lagoon Catamarans with her husband Jaco.
read more