Lagoon SEVENTY 8 Walkthrough by Marine Marnie
"Hello everyone,
When given the privilege to look through and photograph the incredible Lagoon SEVENTY 8 I couldn't help myself but to make a comedic parody of the famous MTV Cribs series.
This was completely unplanned and unscripted so I am aware the commentary is not to the highest standard but I think this run through gives you a pretty good idea of how "MASSIVE" and "luxurious" the vessel is.
There are many more videos of this boats key features and technical details, this is not the video, this is a surface level physical appearance walkthrough to give you a feel for it all. Hope you enjoyed and let me know if I should make more!" Marine Marn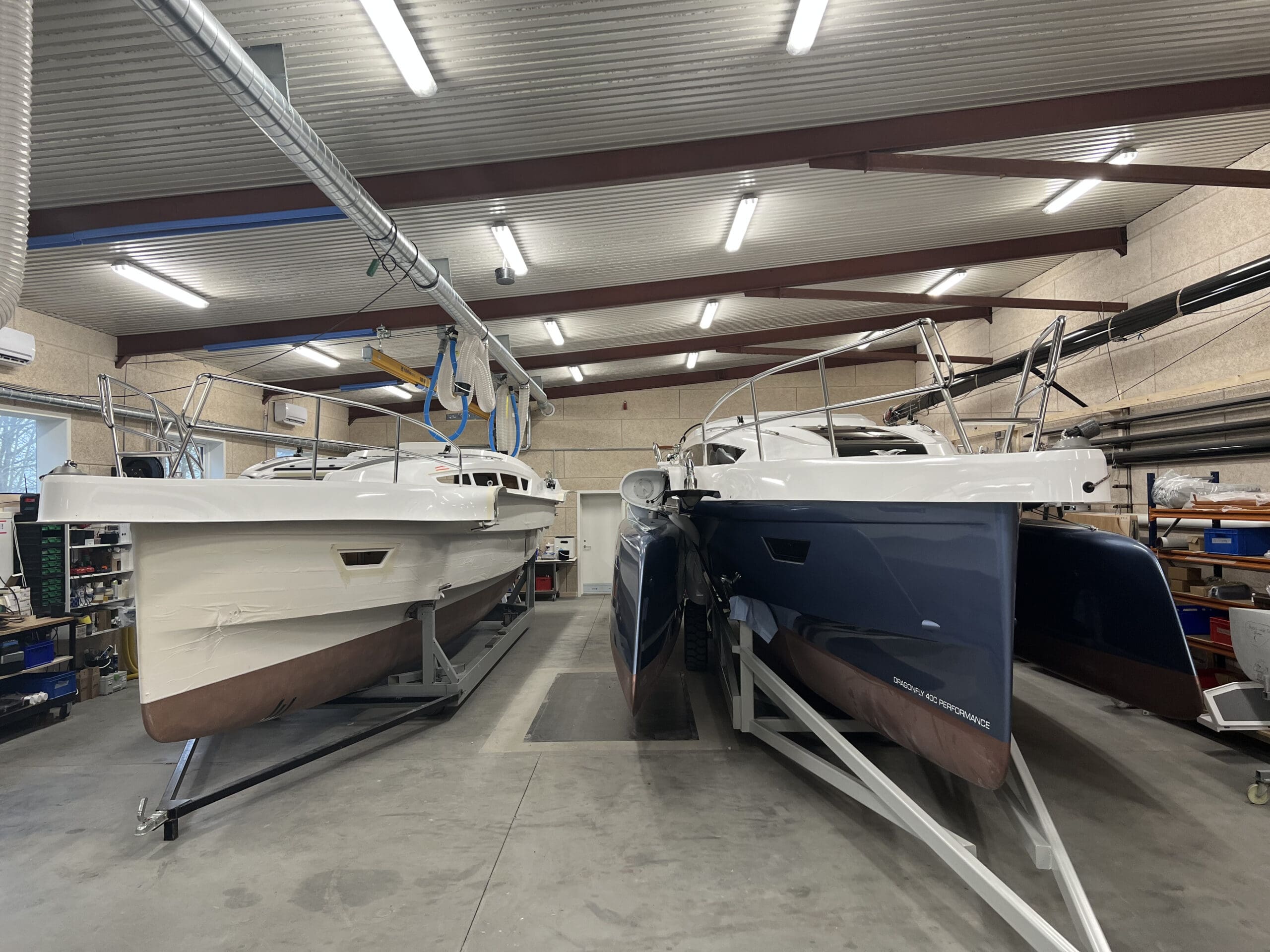 The team at Dragonfly Trimarans have been working hard and now the Dragonfly 40C is a reality.
The two first hulls in the new Dragonfly 40C range. Hull no 9 is almost finished and ready for trial. So, now we just have to wait for better weather conditions in Denmark for the launch and then test what she really can do.
read more