Lagoon Escapade Magic at Lake Macquarie
"Awesome!", "Fantastic!", and 'Wonderful!" are just a few of the words that were used to describe the Lagoon Escapade in Lake Macquarie. And what a weekend it was…
Eighteen Lagoons gathered on February 23rd for the inaugural Summer Lagoon Escapade at Marmong Point Marina – the perfect location for boating, water sports, or simply enjoying the tranquil setting.
VIEW THE PHOTOS HERE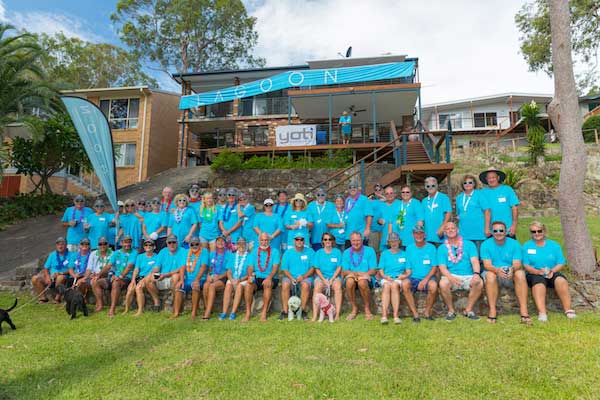 The people you meet
We caught up with Paul and Kathy relaxing on their Lagoon 450F before the event.
"We're looking forward to catching up with people this weekend, with old friends, and some new ones this time. There are quite a few new owners here, and 6 who also attended the Whitsundays Escapade.
It's a bunch of people you talk to and connect with on the phone and on the Lagooned in Oz Facebook page, but the Escapades allow us to connect face to face.
We've been up and down the east coast of Australia twice now and have still not been to every anchorage, but it's not about that – it's about the people – we have the most fun just meeting people.
The Lagoon Escapades have been great – every time we get together, there are new people involved.
The network is amazing really… and TMG getting behind it is great."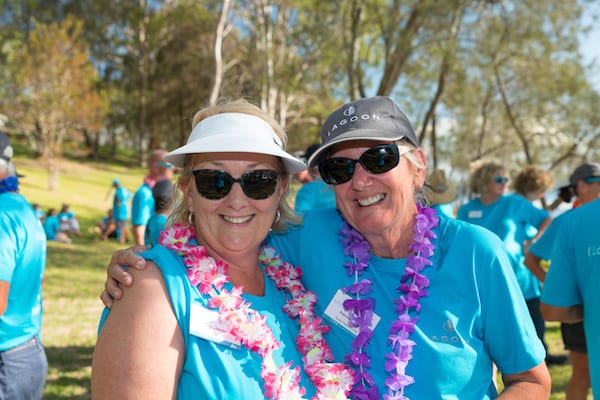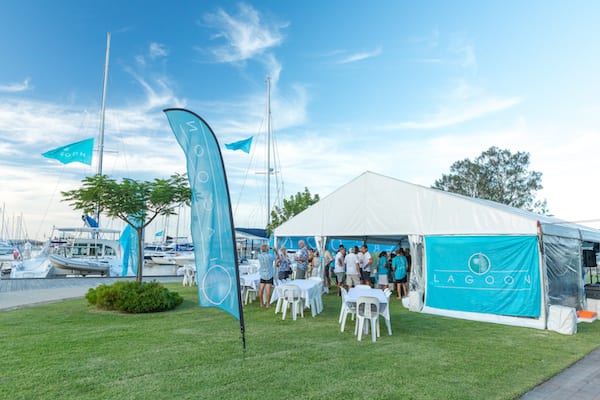 In the mood for fun
The welcome evening, hosted by John and the team from TMG, got the 'Goonies' in the mood for fun.
Under the marquee on the marina promenade, we enjoyed live music, with a spectacular paella, plentiful oysters and a few drops of Australian red and white (to complement the Lagoon blue).
A yummy breakfast sponsored by Club Marine fuelled the gang for a big day on the 24th.
After some fun getting into formation for a few photos, the cats sailed south in company to beautiful Myuna Bay, known to many Goonies as 'Harding Cove'.
Let the games begin!
There was excitement on the lake when a yacht race faced off with our flotilla of Lagoons. But all was well, and the weather gods were kind as we made our way to the BBQ hosted by TMG and YOTI on the shore at Chateau Harding- a perfect venue, courtesy of incredible hosts Sue and Greg Harding.
TMG got the games underway, with mini Olympics and a blindfold dinghy race bringing out the group's competitive side.
With points all tallied, congratulations went to Arkaydes' owners, winning a generous prize from The Boat Works, with Lazy Bones coming 2nd, and Zephyr scooping 3rd place.
A fun-filled day finished with more socialising and enjoying the company of like-minded friends old and new, in a fabulous lakeside setting.
The Lagoon lifestyle is about the people you meet, and TMG is focussed on developing a sense of family and togetherness for owners.
People getting together from all walks of life to swap stories and advice, and celebrate their shared love of Lagoons and the boating lifestyle is why the Lagoon Escapades are so enjoyable such a success.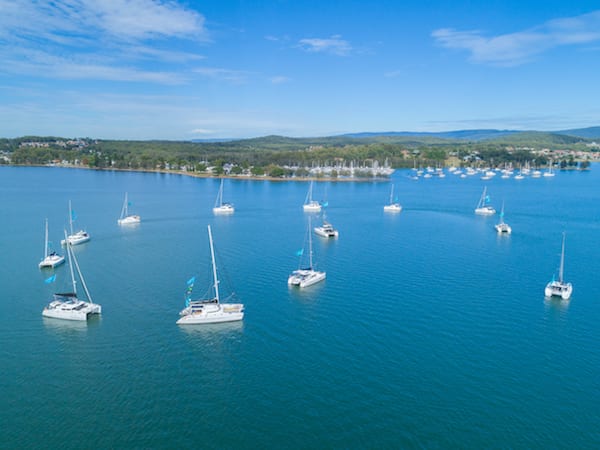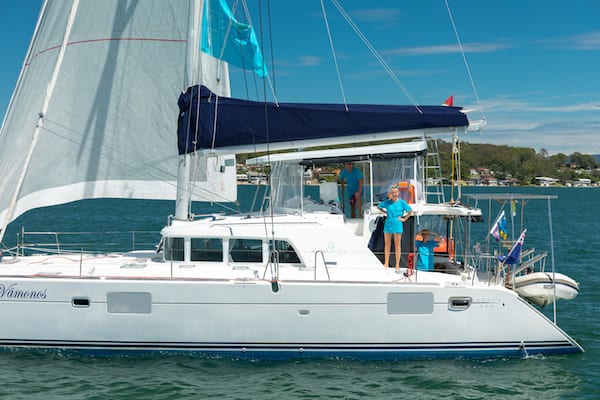 Creating memories
"Our time at Lake Macquarie was so much fun, with lots of laughs, and some truly great memories. We're looking forward to seeing the TMG Lagoon family gather at the next Escapade in the Whitsunday Islands in July.
Antipasto, 40doz Oysters and a 1200mm diameter Paella… A great opening event for the Summer Lagoon Escapade Lake Macquarie. Sorry, so much time spent eating, drinking and socialising and only took two pictures. Thanks to The Multihul Group. YOTI and Marmong Point Marina."
Paul Rogers, Moor RnR
 "From all aboard Lazy Bones, thanks everyone for such a great weekend. We hope to see you all again sometime and will make the effort to keep in touch. Kudos to the sponsors and our hosts for their part in this also. It really is a great group of Goonies."
Peter & Deanne, Lazybones
"Hi John, Thanks once again for a wonderful weekend, it's really turning into an event not to be missed, hence our journey down from Mooloolaba. The first one in CID Harbour was great, but this one was a real step up."
Don and Suzy, SV Vamonos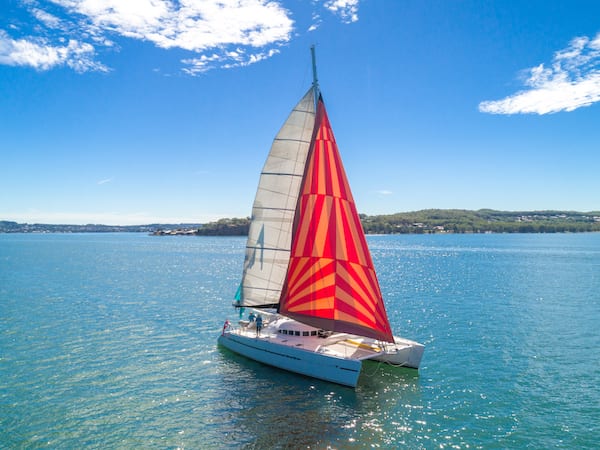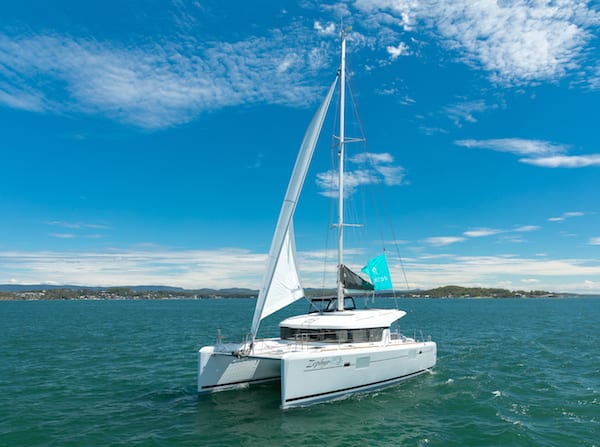 "Hi John, You must be more than happy with the fabulous weekend everyone appeared to have, and a huge thank you to you and your very attentive team. The gifts were very appreciated also and the wine and food all weekend was amazing. Meeting new like minded people is always wonderful and I'm sure we will develop new friendships.
Just think zephyr could have won the gold medal!!! Never mind we had a blast!"
Linda Smith, Zephyr 
"What a fantastic weekend and good "swimming" weather… Seriously I'd like to thank everyone for being so kind and generous and my skipper Jim for a fantastic weekend and how lucky I was to buy a Lagoon, as only the nicest people buy them."
Almost a new owner, Chris Wanless
"So so lucky and thankful for the weather gods to look so kindly down on our Lagoon fleet over the last Friday and Saturday. Today the wind started to build from the south around 9am, by ten it was starting to whitecap, now at 2.30 we have a metre wind wave coming into Myuna bay with 20 knots of wind from the sou west with a strong wind warning in force. Tomorrow a gale warning has been issued for all waters with winds also from the south. We could not have wished for better winds and weather if we had tried."
Greg Harding, Sunshine
"Sincere thanks to all for your hard work and efforts to make the Lagoon Escapade Lake Macquarie such a success. A very enjoyable couple of days. A special thanks to Greg and Sue for making there beautiful property available."
Pat, Michael, Jeremy & Scott, Social Platform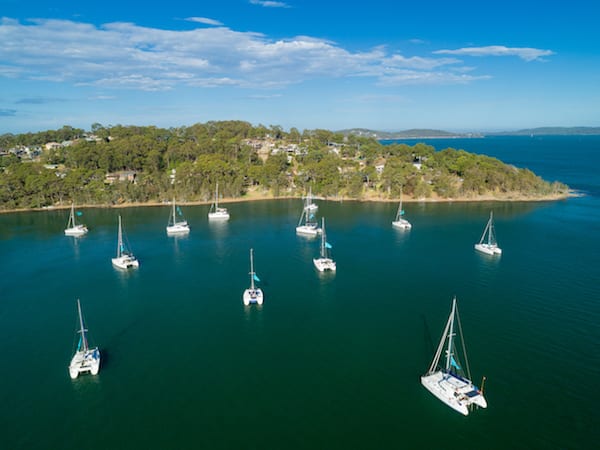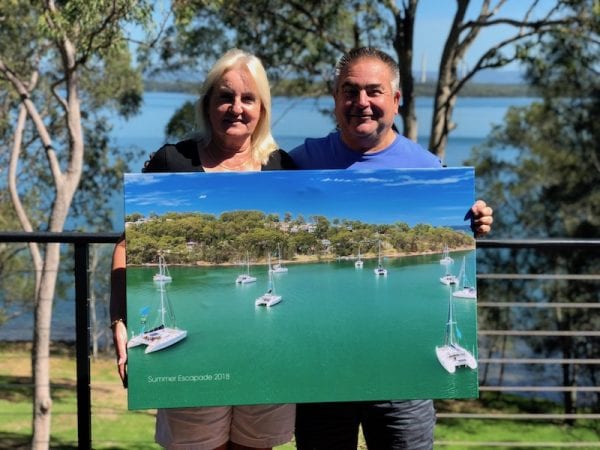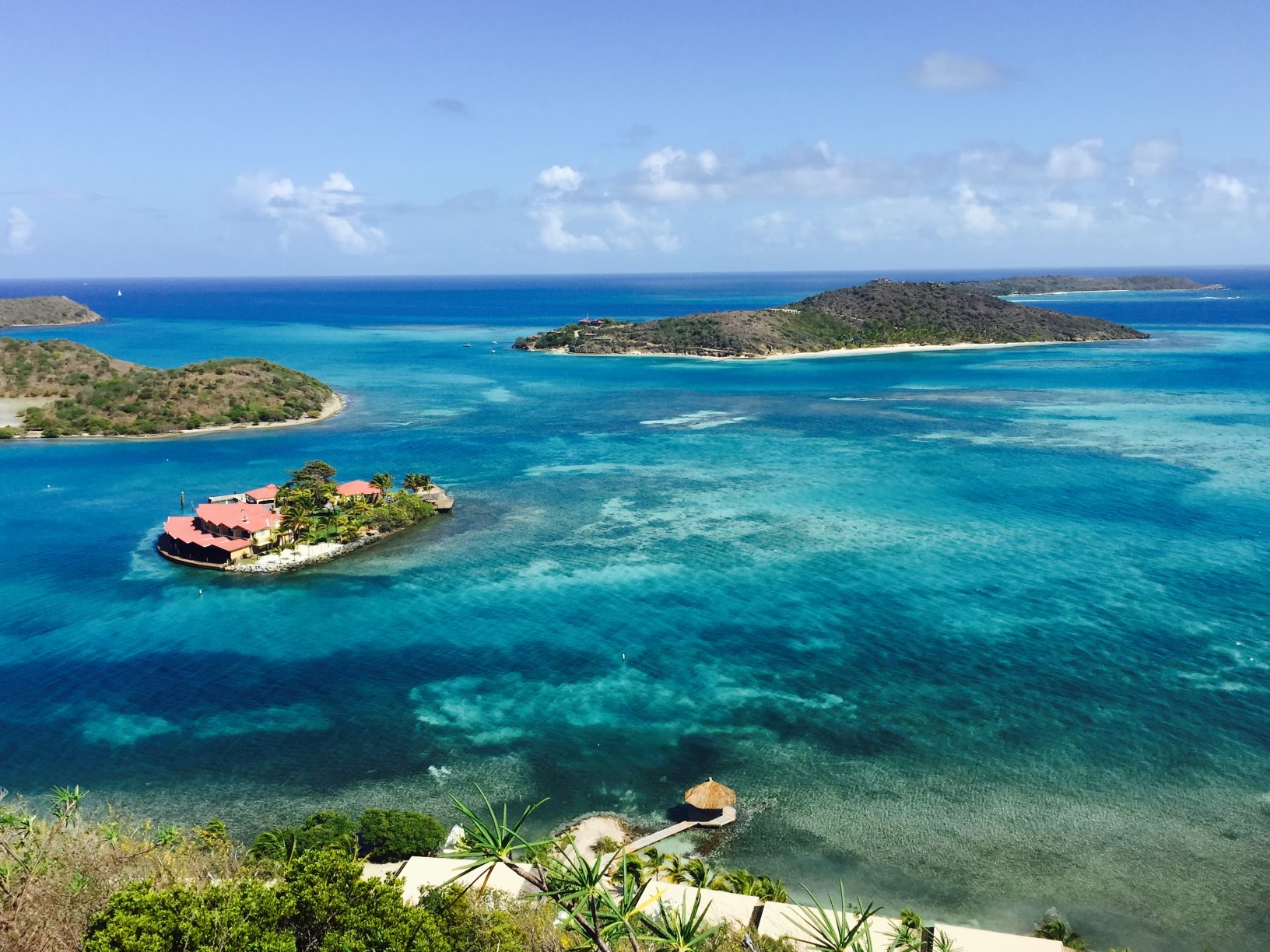 Welcome to the Cruising Directory of the British Virgin Islands, Caribbean.This guide has been put together by Jenny Brand, who spent almost a decade conducting sailing charters around the British Virgin Islands on Lagoon Catamarans with her husband Jaco.
read more