Lagoon 560 has dream run for first 1,000nm in 2016 ARC
Lagoon 560 Bluewaft has had a dream run so far across the Atlantic Ocean in the 2016 ARC – Gran Canaria to St Lucia rally. Skippered by David Waterhouse under an Australian flag, Bluewaft reports that their first night at sea offered up 15 – 20knts from E NE, allowing the crew to gently acclimatize to the voyage ahead. With four crew onboard they're shooting for a passage time of around 15 days to cover the 2,700nm Atlantic Ocean crossing.
By Day 3 they reported making 7 – 8kn with 12 – 15kn of wind and were happily sailing and making great progress. There's been plenty of wildlife to keep the crew amused, though they've not yet managed to stock the freezer with fresh fish.
Dolphins and dorados
'We've already seen a couple of big pods of Atlantic Spotted Dolphins and we also saw what looked to be a large bronze whaler shark come in for a look. No luck with the fishing so far, not even a nibble,' David reports.
Despite the fishing disappointment to date, the crew have 'managed to slum it', celebrating sunset with 'our first G&T's' on the flybridge (it's ok, we're not counting!) followed by a BBQ of Argentine steak and vegetables washed down with a nice bottle of Rioja.
By Day 4 David reported that the Atlantic swell was starting to settle with 2 -3m rollers from astern and that Bluewaft was sailing comfortably under reefed main and jib. The fishing had improved too!
"Marcus landed a small dorado which was promptly served up for dinner as baby dorado ceviche."
Tradewind sailing conditions
The wind swung aft on Day 5 with a following sea. After shaking out the reef the crew goosewinged the main with jib and stay sail, tying off a preventer on the main to counter the Atlantic swell.
"Our VMG is up around 6kn and we hope to make good time as the winds grow. It's certainly a comfortable ride!" says David.
Other Lagoons in the fleet are having equally pleasant sailing conditions. At the time of writing with approximately 1,000nm covered on their way to Rodney Bay, St Lucia, four of the first five multihulls are Lagoons. We'll be keeping a close eye on them as they track across the Atlantic Ocean.
The Lagoon 560 is a spacious cruiser
David Waterhouse purchased the Lagoon 560 Bluewaft in 2011 after owning his first Fountaine Pajot prior to marrying Magali his Belgian wife. They spent their honeymoon on an ARC rally sailing from France to Australia, upgrading along the way to the 560. They were both impressed with its spaciousness, but so too its safety features, long waterline and sailing pedigree.
"The 560 has more head room, sails well and is all round just a bigger and better boat," David said as he prepared for the 2016 ARC. He says that the cockpit staircase is an important safety feature which protects crew moving between the flybridge and saloon decks.
"The 560 is a very comfortable boat. The separate equipment room is big enough for doing work on the boat if I need to and it has a great galley." Magali is a keen gourmand who likes to experiment with her own recipes so a well laid out galley was a significant consideration.
"We've been living onboard for 18 months and mainly sailed around the Med, spent a bit of time in Majorca and Sicily then through to the Canaries prior to the ARC. The highlight was definitely the Ionian Islands and Sicily."
Yachts entered in the 2016 ARC are required to adhere to strict safety requirements, from life rafts and life rings, fire-fighting and emergency equipment just for starters. Bluewaft underwent a rigorous overhaul to meet compliance.
Once the 2016 ARC is complete Bluewaft will be listed for sale with YOTI. Get in touch with John Cowpe to register your interest in this proven blue-water cruiser.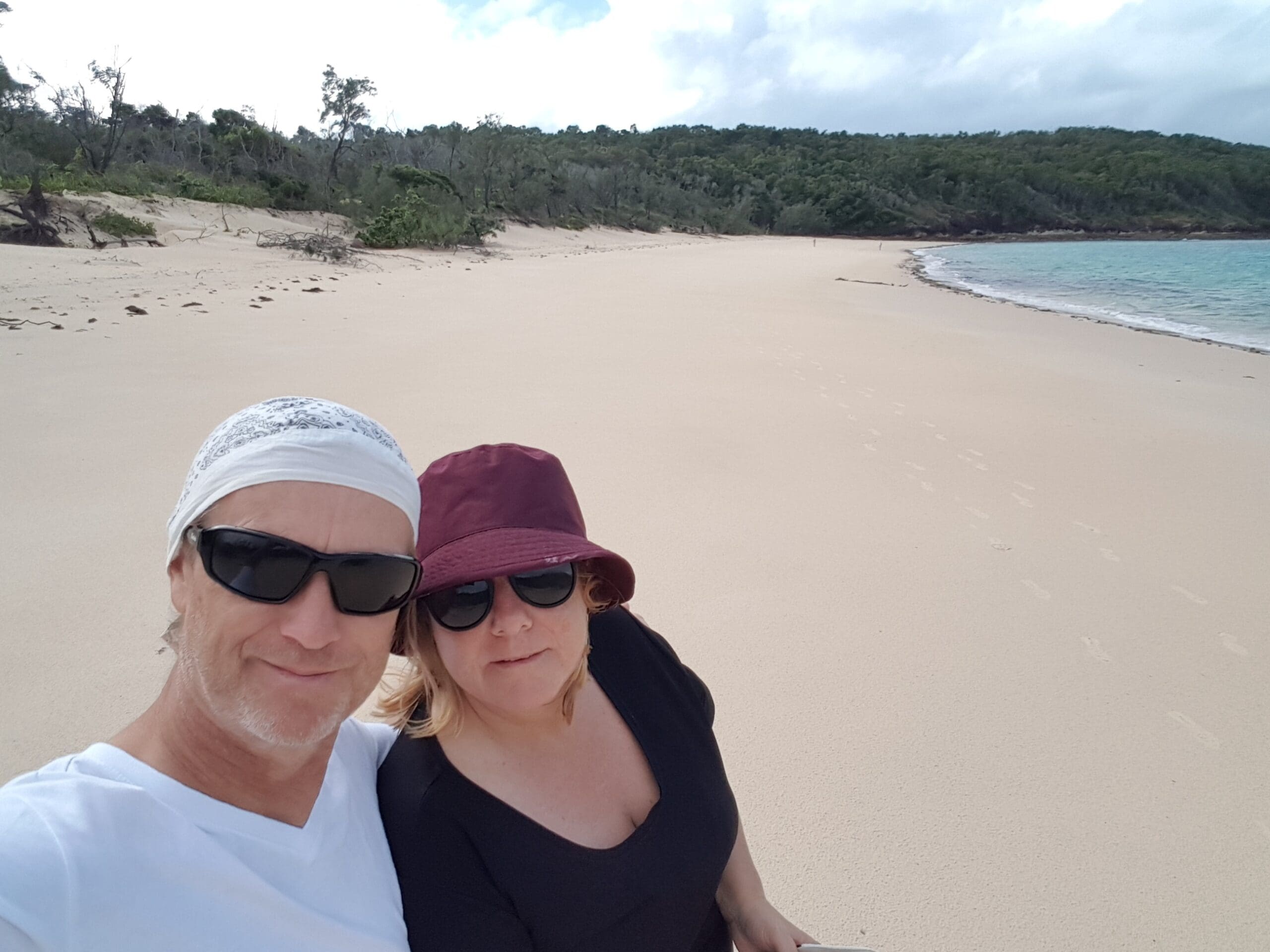 Buying a catamaran and deciding to wrap up your life on land to sail the world is a life-changing decision, one made a little harder when caught up amongst the pandemic and uncertainty it caused.
So we turned to new Lagoon owners Ian and Jackie who put together an incredible story to give you the reality of what this experience was really like for them.
read more