LIFTING THE GAME ON THE BEST SELLING CATAMARAN.
The Lagoon 42 has been a runaway success with a huge amount being sold to Australians and over 700 sailing around the world. So many factors have contributed to the popularity, including beam, volume, sailing prowess and a layout that simply makes sense.
As ever, the Lagoon designers have not stopped listening, and in 2021 they have  released a range of new upgrades including;
– New helm seat
– Added foot platform
– Improved aft cockpit seat
– Extra comfortable cushions
– New style Cockpit fridge drawers
– Improved bathroom styling
– New engine controls
– Lithium options from the factory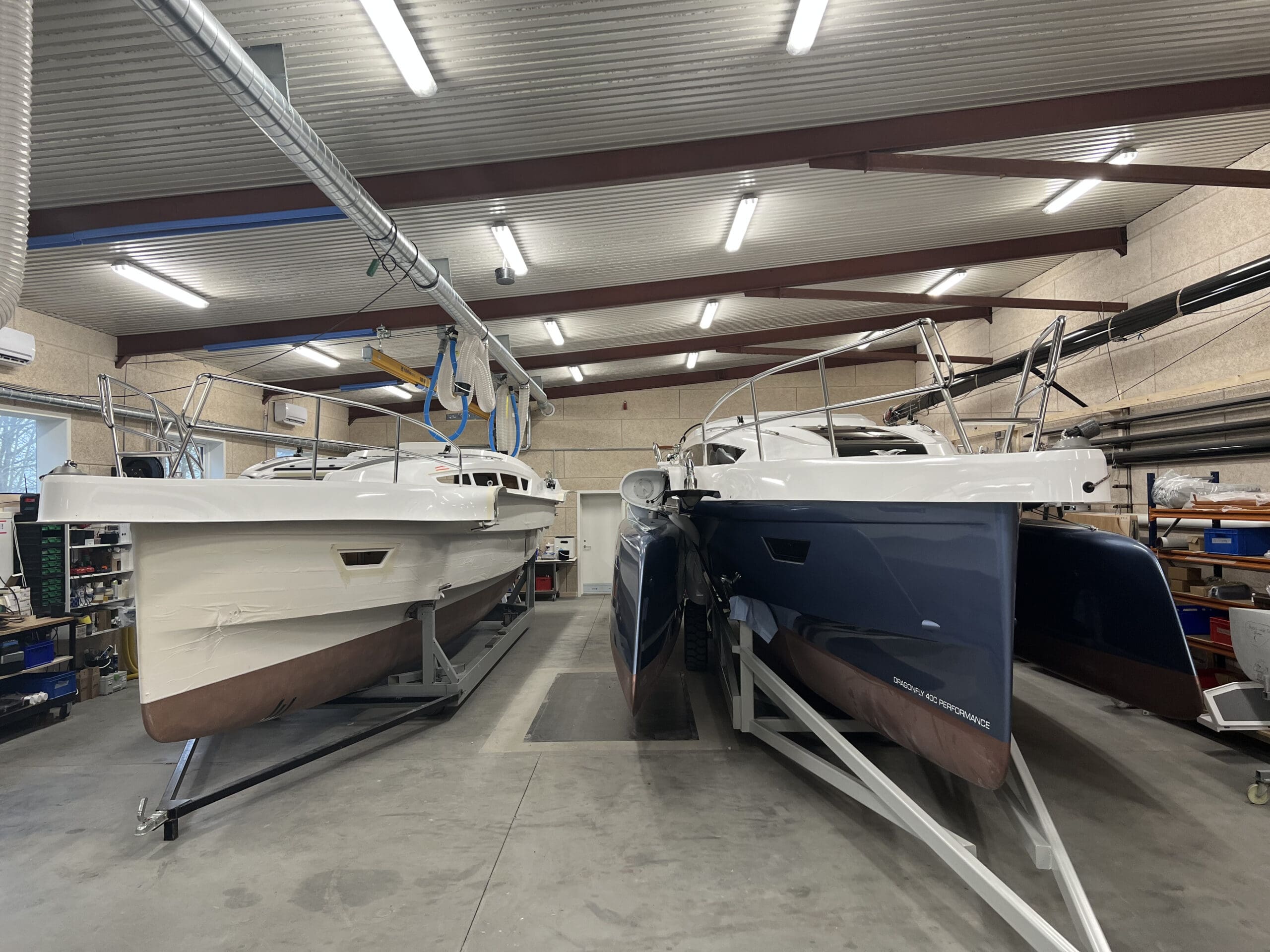 The team at Dragonfly Trimarans have been working hard and now the Dragonfly 40C is a reality.
The two first hulls in the new Dragonfly 40C range. Hull no 9 is almost finished and ready for trial. So, now we just have to wait for better weather conditions in Denmark for the launch and then test what she really can do.
read more