Introducing The Carbon Dragonfly 40
A carbon trimaran taking performance to the next level at Dragonfly Trimarans
The Dragonfly 40 has now been on the market for two years, winning Multihull of the Year and European Yacht of the Year 2021. Now the Dragonfly 40 is paving the path for the future of Dragonfly Trimarans with this new full carbon option. 
Dragonfly Trimarans are already renowned for fast and comfortable cruising; however, there is a special demand for even faster boats. For the very performance-oriented buyers, Dragonfly now offer the Dragonfly 40 C and 40 C-Performance, partnering with Marström Composites in Sweden, specialists in modern high-tech carbon manufacturing.
New tooling for carbon components has been made, allowing the manufacturers to offer the Dragonfly 40 with all Carbon floats, 4 beams, two main structural bulkheads in the centre hull, centreboard trunk and under deck mast support in Carbon pre-preg system, all components cured and tempered in Autoclave. The main hull still remains in Vinylester system to keep production costs on a fair level.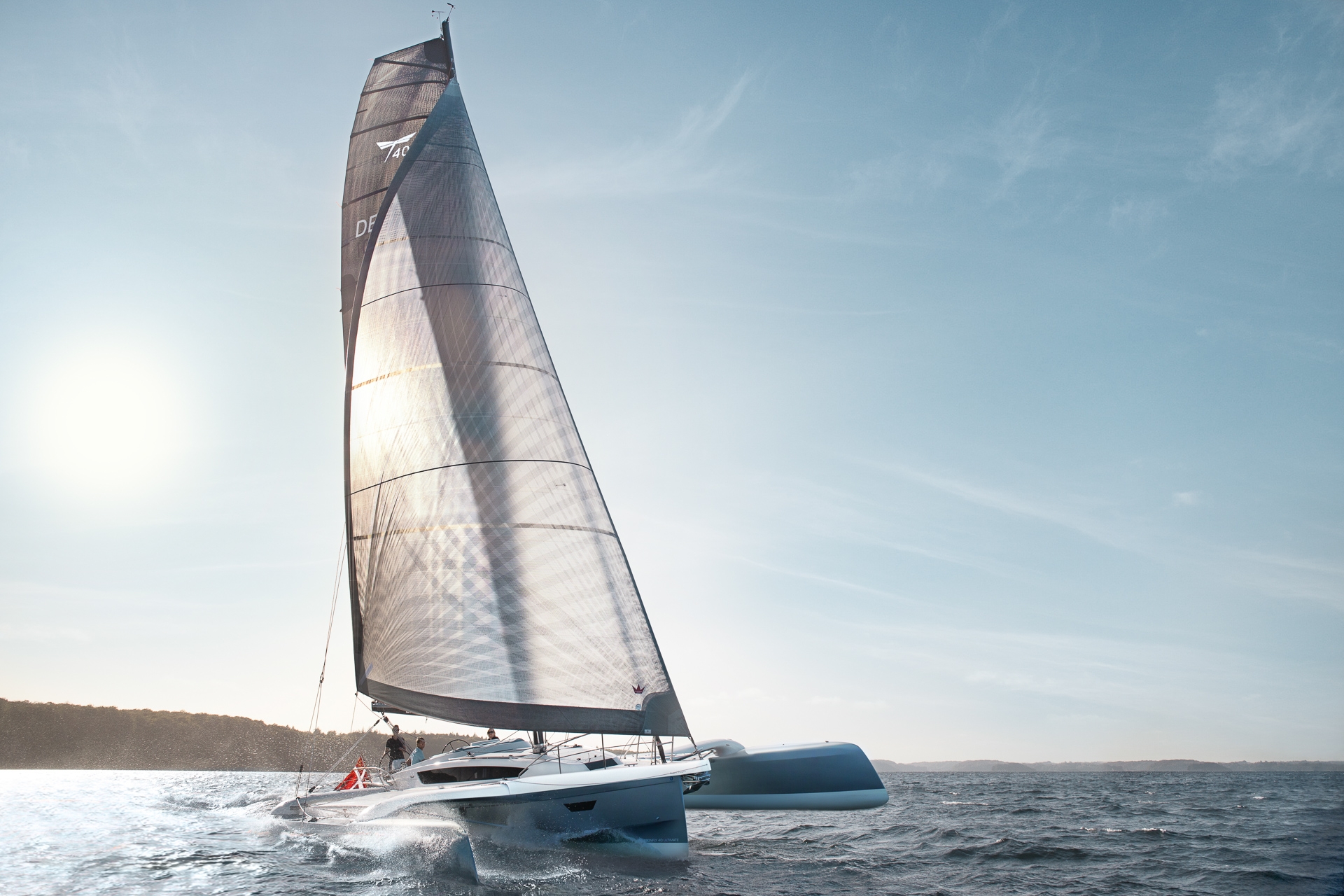 The Dragonfly 40 C edition will be 1000 kg lighter – if you are the type of client with a focus on speed, you will at the same time be more careful about extra equipment installed when ordering a new boat.
The Dragonfly 40 C Performance additionally offers 1.5 m ( 5´) taller rigging and larger sail area. With this new Carbon version, you can expect an increase in speed of + 15%. 
The centre hull deck and interior layout will be the same, so still easy to sail and handle even singlehanded. A fabulous combination of performance and elegance!
Whether you're looking to plan some anchorages along your cruising route or to find a few hidden gems to explore, Queensland is blessed with an abundance of anchorages. And with so many to choose from, it was hard to narrow our favourites!
read more