Modernity, Luxury and Experience at Sea.
This long-range go-anywhere yacht sets herself apart with her superior seaworthiness, stability and low resistance.
 The new Greenline 68 Ocean Class combines prestige and luxury with quality, convenience and modern design which lifts this yacht to the top of the 20-m yacht range, in all prospects with no rival.
The hybrid hull geometry provides superb fuel efficiency at your choice of speed, anywhere between 10 and 25 knots. The absence of noise and vibration enhances the wellbeing in all spaces and convenience of her features. OceanClass 68 is designed for experienced power boaters and mature sailors that are looking for a more comfortable and satisfying boat for serious cruising. The protected tank test super-displacement hull provides efficiency and an easy to handle yacht with safe offshore performance. 
As is consistent with Greenline Yachts, the spacious interior is full of natural light and expansive visibility to the outside. The cockpit has vast area for eating, lounging and relaxing is well connected to the main saloon, and is protected from sun, wind and spray. You will also find a large platform for bathing and safe and practical water access. 
Inside, the luxurious cabins offer berths for up to 6 people, with 3 bathrooms allowing privacy for owners and guests. You will appreciate the luxurious finishes and efficient use of space within the cabin to make this yacht a true home away from home.



MAX SPEED RANGE
23-27 kts

[wptb id="234398" not found ]
Let us know what you are interested in and a member of our expert team will contact you shortly.
The gallery was not found!
RECOMMENDED OPTIONS & UPGRADES
Let us know what you are interested in and a member of our expert team will contact you shortly.
Multihulls World -2020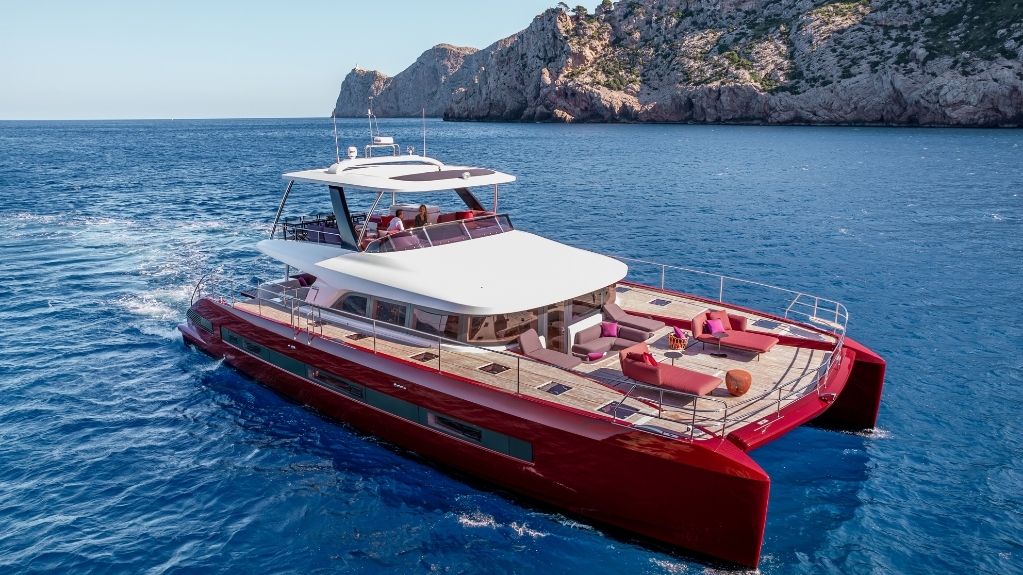 The objective is to offer guests an unforgettable time on the water. And this has every chance of being achieved. In the end, anything that might seem like an inconvenience due to nautical constraints is erased.
Luxuo – May 2020
Owners from Malaysia to Taiwan have ordered the Sixty 7, which joins the flagship Seventy 8 in Lagoon's range of large motor yachts.
Yachting Magazine – August, 2020
Oftentimes, powercats end up looking like wedding cakes. Making them look good is a real challenge. All credit, then, to Lagoon's regular preferred creative partners, automotive-design legend Patrick Le Quément and VPLP, which respectively take the bows for exterior design and naval architecture on the Lagoon Sixty 7.