The next generation of cruising
Environmentally friendly boating with a focus on comfort, luxury and efficiency.
The Greenline 48 is the flagship of the Greenline range. Cruise in comfort on a Greenline while reducing your impact on the environment by using up to four times less fossil fuel than a planing powerboat in similar conditions. Eyachts is proudly the exclusive dealer for Greenline in Australia.
Greenline has a unique place in the market for buyers looking to avoid noisy engines and generators. Like all Greenline Yachts, the 48 Fly comes standard with a minimum of 1.2KW of solar power and is offered in electric or hybrid drive so you can cruise in silence. The 48 Coupe model has 2.4KW of solar power, meaning cruising with constant, almost unlimited power supply.
The 48 design offers features unique to Greenline such as low cockpit and saloon sole, large saloon windows for stunning views and plenty of natural light, protected sidewalks and Greenline's signature bulwark aperture at the bow for natural light and visibility from the master cabin's 180-degree panoramic windows.
Cruise in comfort and style while reducing your carbon footprint.
Next-generation and flagship of the Greenline range with a spacious cabin, stylish interiors, comfortable flybridge and silent eco-performance.
High-quality design and onboard livability with independence from marinas owing to a staggering 2.4KW solar panel system. Eco-friendly cruising at its best.




[wptb id="234397" not found ]
The gallery was not found!
Let us know what you are interested in and a member of our expert team will contact you shortly.
Greenline Yachts in Australia and New Zealand
 Eyachts is the exclusive dealer of Greenline Yachts in Australia and is proud to bring the world's first and only truly hybrid yacht to Australia. Leading the world in environmentally aware boating, Greenline Yachts fit into the key features sought by Eyachts in choosing our product range - eco-friendly boating. Importantly, superior design and engineering mean Greenline Yacht owners do not need to compromise on comfort or luxury. 
'We believe modern boaters are ready for the next step in the evolution of leisure boating and are becoming increasingly more aware that we are the only ones that can preserve the environment for our children and grandchildren to enjoy' - Vladamir Zinchenko - Owner & CEO
Greenline Yachts was established in 2008 and is principally about shaping the future of boat building in a responsible, environmentally way. Greenline Yachts offer electric and hybrid engines and are built using up to four times less fossil fuel than a planning powerboat in similar conditions. The clever battery system and standard solar power allow these boats to run with minimal environmental impact.
Greenline Yachts aims to deliver more comfort, greater ease of handling and more fun than any other boat in its class. The outstanding design adds a new dimension that allows you to savour the quietness of the water as you would on a sailing yacht without polluting your surroundings or the environment with exhaust, noise or wake.
Let us know what you are interested in and a member of our expert team will contact you shortly.
Yachting World – 2020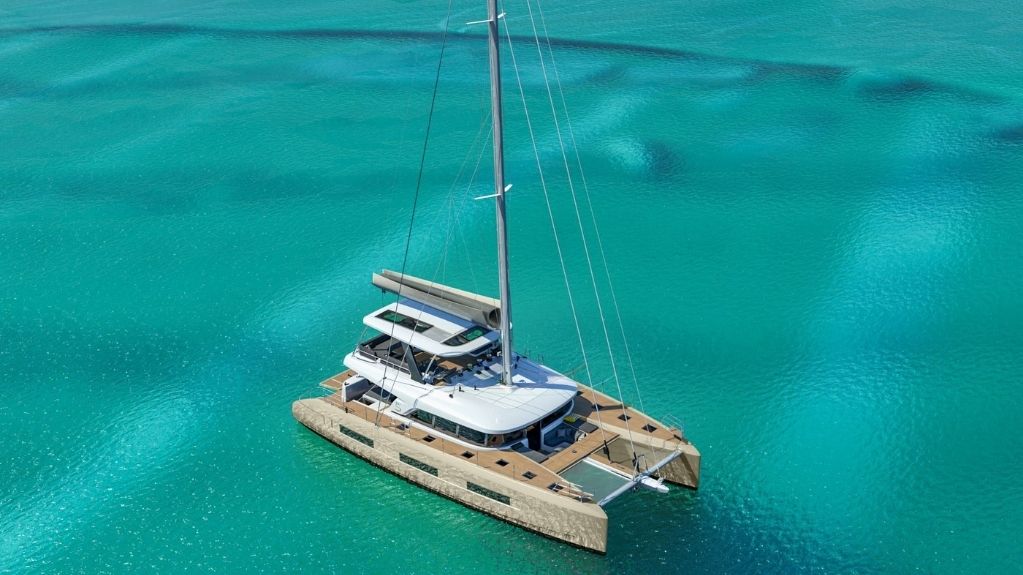 Tilting at the growing market for luxury catamarans, Lagoon Yachts is launching the second in its new very large line this spring, the Lagoon Sixty5
Multihulls World – 2020
With this new model, the little sister to the remarkable SEVENTY 7, Lagoon is reinforcing its anchored position in the world of luxury catamarans with a visual identity that is very different from that of the smaller Lagoons. We were able to make two trips aboard the SIXTY 5 off La Rochelle on France's Atlantic coast, sailing between the islands of Ré, Oléron and Aix.
Bluewater Sailing – December, 2019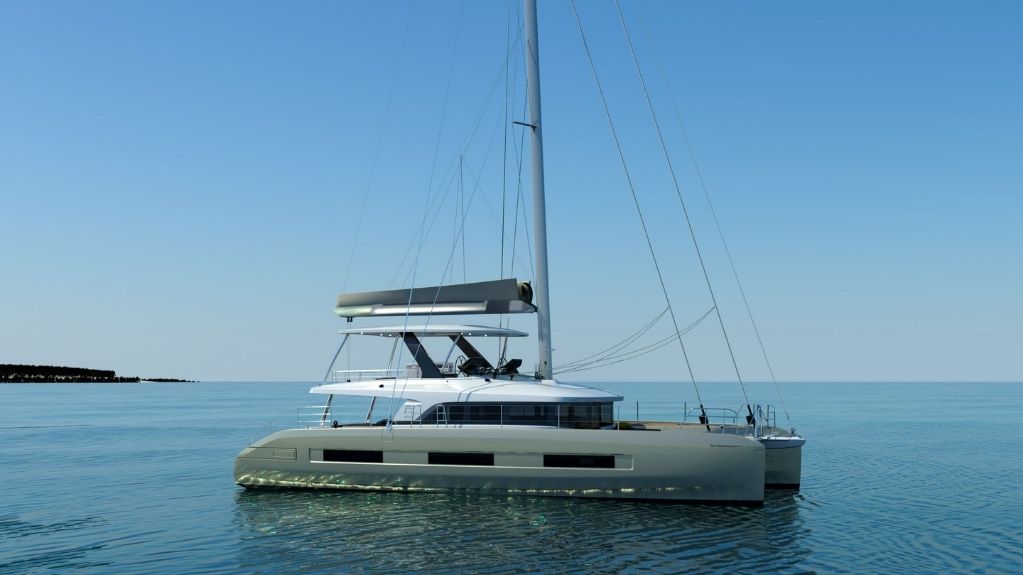 The Sixty 5 can have either a five-cabin or six-cabin layout. The five-cabin layout would be the owner's version and has three double cabins with en-suite heads in the port hull and a fourth double in the bow of the starboard hull; the owner's master suite is aft to starboard and completely separate from the other cabins.