More power and more space in the new generation model
The sea class 'big sister' of the luxury hybrid eco yacht range from Greenline.
Launched in 2019, the Greenline 48 Coupe brings all the features of the 45 Fly but in a coupe-style, equipped with a staggering 2.4KW solar panel system on the roof. With an output equivalent to the constant running of a small generator, you can enjoy continuous and almost unlimited power onboard, all without the noise, pollution and fuel expense.
The 48 Coupe is based on Greenline's 'One Level Living' concept, which makes living onboard without any steps between the cockpit and saloon much more comfortable. The choice of 3 different furniture woods, among others, enables you to truly tailor your Greenline 48 Coupe to your specific wishes and taste. Ample space above and below deck can be further upgraded with various devices, materials and colours which suits almost every taste and requirements.
To bring the well being onboard even further, the Greenline 48 Coupe features a fully functional wet bar mounted at transom. Accessible from the bathing platform, the wet bar is equipped with a BBQ, sink and a worktop to prepare an unforgettable gourmet dinner in a beautiful secluded bay.
Access to the sea has never been easier. The platform comes in two sizes with the possibility of comfortably and effortlessly launching the dinghy using built-in pop-up chocks and of course, a hydraulic lifting system off the platform.
Cruise for extended periods in style, and reduce your running costs on fuel, reliance on marinas and your impact on the environment with a Greenline 48 Coupe.




[wptb id="234397" not found ]
Let us know what you are interested in and a member of our expert team will contact you shortly.
The gallery was not found!
RECOMMENDED OPTIONS & UPGRADES
NINJAFORM CHECKBOX OPTION HERE
Let us know what you are interested in and a member of our expert team will contact you shortly.
Yachting World – 2020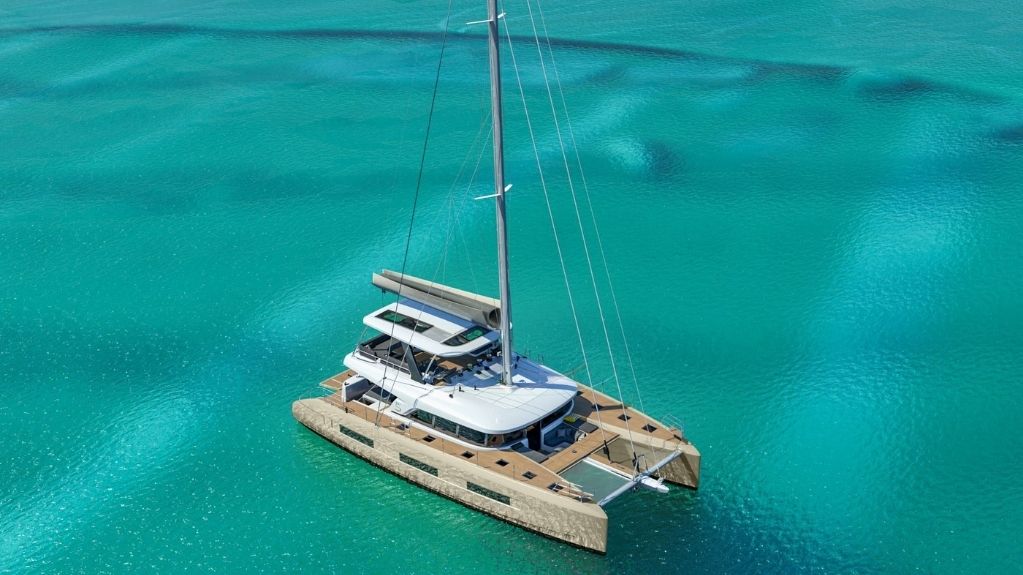 Tilting at the growing market for luxury catamarans, Lagoon Yachts is launching the second in its new very large line this spring, the Lagoon Sixty5
Multihulls World – 2020
With this new model, the little sister to the remarkable SEVENTY 7, Lagoon is reinforcing its anchored position in the world of luxury catamarans with a visual identity that is very different from that of the smaller Lagoons. We were able to make two trips aboard the SIXTY 5 off La Rochelle on France's Atlantic coast, sailing between the islands of Ré, Oléron and Aix.
Bluewater Sailing – December, 2019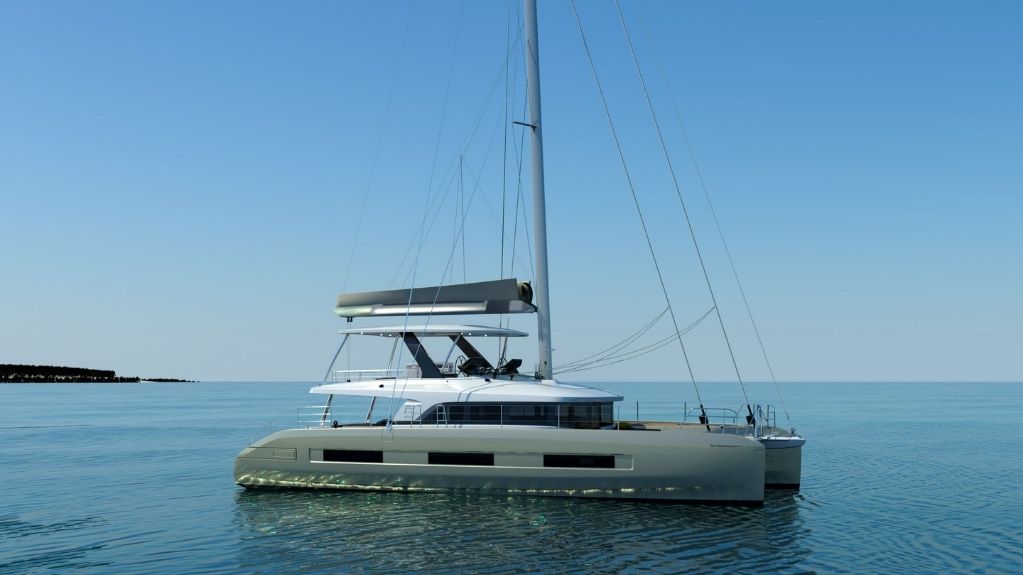 The Sixty 5 can have either a five-cabin or six-cabin layout. The five-cabin layout would be the owner's version and has three double cabins with en-suite heads in the port hull and a fourth double in the bow of the starboard hull; the owner's master suite is aft to starboard and completely separate from the other cabins.